Want to go beyond just the destinations and need that ultimate bucket list of ACTIVITIES to do in Germany? I've got the best things to do in Germany compiled and organized right here for your easy planning purposes.
Germany brings to mind many different images for travelers with the plethora of activities in Germany available. Of course, there is the stereotypical Lederhosen and beer drinking at Oktoberfest.
Then there are the insanely picture perfect castles, like the "Cinderella Castle" Neuschwanstein. And there is just something about that enchanting Black Forest! And then, of course, Germany is extremely mindful of its past. Visiting Dachau and other WWII and Holocaust sites aren't always the easiest things to do and see in Germany, but really do have a profound impact even today.
My point is that whether you want delicious German food, fun German Fests (beyond Oktoberfest even!), the most picturesque German towns, or are a history buff, there are SO many things to do in Germany that every type of traveler is bound to find something that sparks an interest!
At WanderInGermany, I strive to be your Germany Travel Expert, which is why everything on this list is something that I have personally experienced, done, and recommend to fellow Germany travelers.
In this article, I've tried to organize and break down the best things to do in Germany from some of the most iconic landmarks to cultural events to historical places that are "Must Dos" in Germany. Therefore, if you know you fancy a particular kind of activity when traveling, feel free to jump right to that section for the Best Things to do in Germany for YOU!
At a Glance: Top 10 Things to do in Germany
While I actually have over 40 ways to REALLY explore Germany (all of which I have personally experienced and done in my 10 years of living in Germany myself!) and while it'd be a shame if you missed the other suggestions on this list, if you are going to twist my arm and make me pick just 10 things to do in Germany, here's what I'd pick, specifically for first timers.
✔ Neuschwanstein Castle: Touristy? Yes. STUNNING and worth it? Also YES!
✔ Go to A Local Fest: Be it THE Oktoberfest or a small, local Volksfest, or my personal favorite, the Alpine Almabtriebs a festival in Germany is a cultural experience that can only be experienced here!
✔ Remember the Holocaust: It's tough but essential. There are countless concentration camps that are memorial sites, like Dachau or museums like the Dokumentation Zentrum in Nuremburg that are an essential part of remembering history
✔ Hike a Mountain in the Bavarian Alps: I personally love the Alpspitze (right next to the tallest mountain, the Zugspitze) as it's less crowded with just as big of an Awe Factor!
✔ Eat A Schnitzel: And a Brezen. And some currywurst. And try some Obatzda or Maultauschen. Just eat it all!!!
✔ Experience the Weihnachtsmarkts: Let the magic come alive at a Christmas Market in Germany
✔ Go to a Beer Hall or Biergarten in Bavaria: Be it the (over rated in my opinion) Hofbräuhaus in Munich or a local Biergarten in a Stadtpark (city park)
✔ Hit the Beach: Yes, Germany DOES have a sea!!! The Nord and Ost Sees are great, local getaways
✔ Road Trip in the Black Forest: Weave your way through the countryside going adorable town to town, hike in the forest, and eat delicious Schwarzwald Torte!
✔ Get Outside your Comfort Zone in a German Sauna: It's a unique and amazing cultural phenomenon that is liberating and relaxing all at once!
"Balance Iconic Sights with Authentic Delights"
That's my motto here at WIG. I firmly believe that you can both cross off "bucket list" locations (ahem…touristy places) while also balancing it with amazing, immersive cultural experiences!
According to Germany's Ministry for Economic Affairs, over 470 million people travel to Germany each year! And for great reason(s)- there is SO much to explore in Germany!!! But with all those tourists, it's still possible to create an absolutely perfect, memorable, and amazing trip to Germany!
You'll Find In This Article:
Please note that some articles contain links that earn me a small commission at no extra cost to you.
Famous Landmarks in Germany
Germany is home to some of the most iconic landmarks in the world, attracting millions of tourists every year. Here are some of the most famous German landmarks that you should definitely have on your radar for your trip.
Neuschwanstein Castle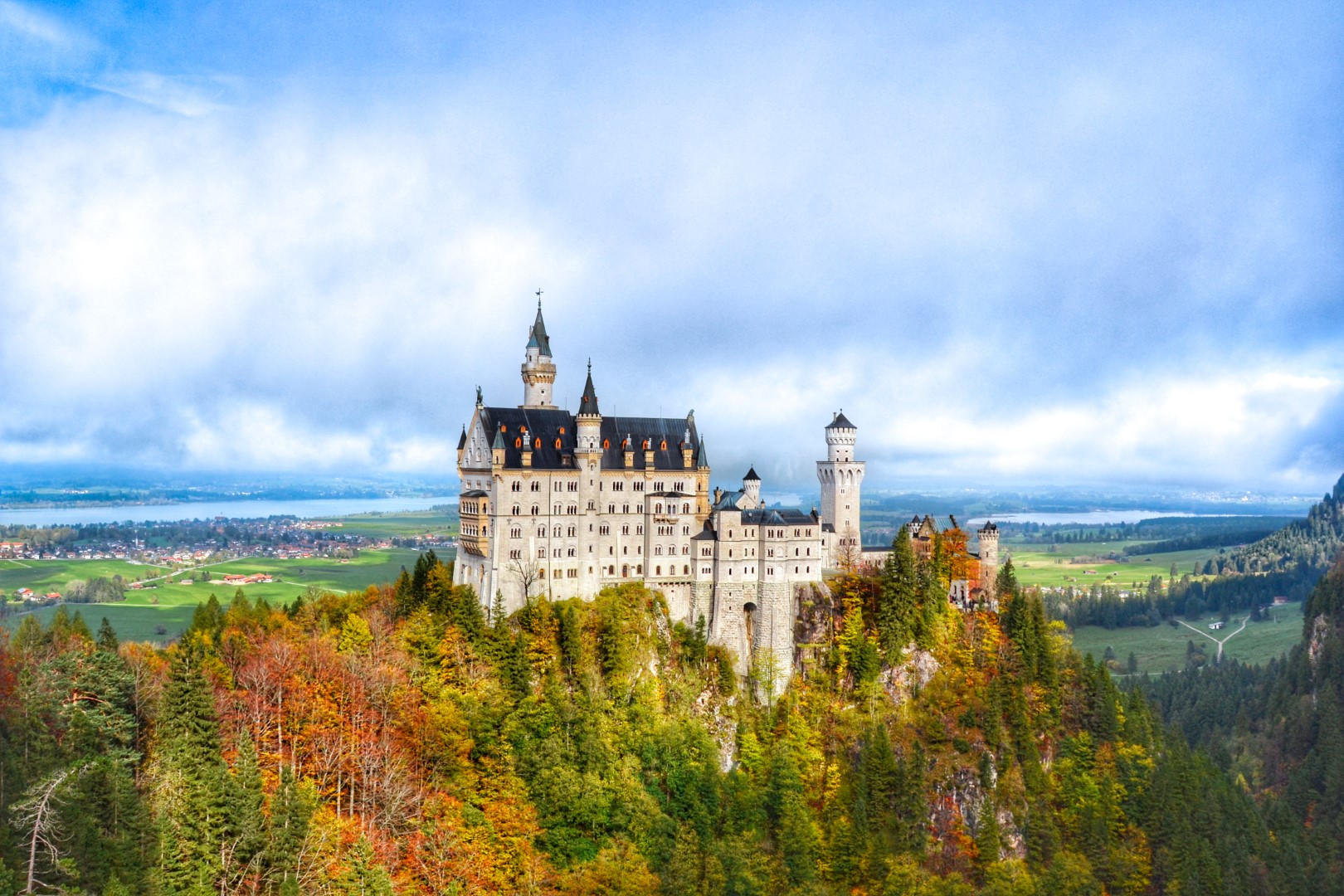 Possibly THE most famous German landmark- Neuschwanstein Castle is basically the poster child for enchanting Germany! The "Cinderella" Neuschwanstein Castle is a stunning 19th-century castle located in the Bavarian Alps. Built by "Mad" King Ludwig II, this castle is an unfinished dream of a masterpiece of Romanesque Revival architecture. It is said to have inspired Walt Disney's Sleeping Beauty Castle and is one of the most popular tourist attractions in Germany. Despite it being an insanely touristy location, it's famous for a reason….it's GORGEOUS!
Here at Wander In Germany, my phrase is "See Germany's Iconic Sights Balanced With the Authentic Delights" and I 100% believe you can still do that with Neuschwanstein….here's how!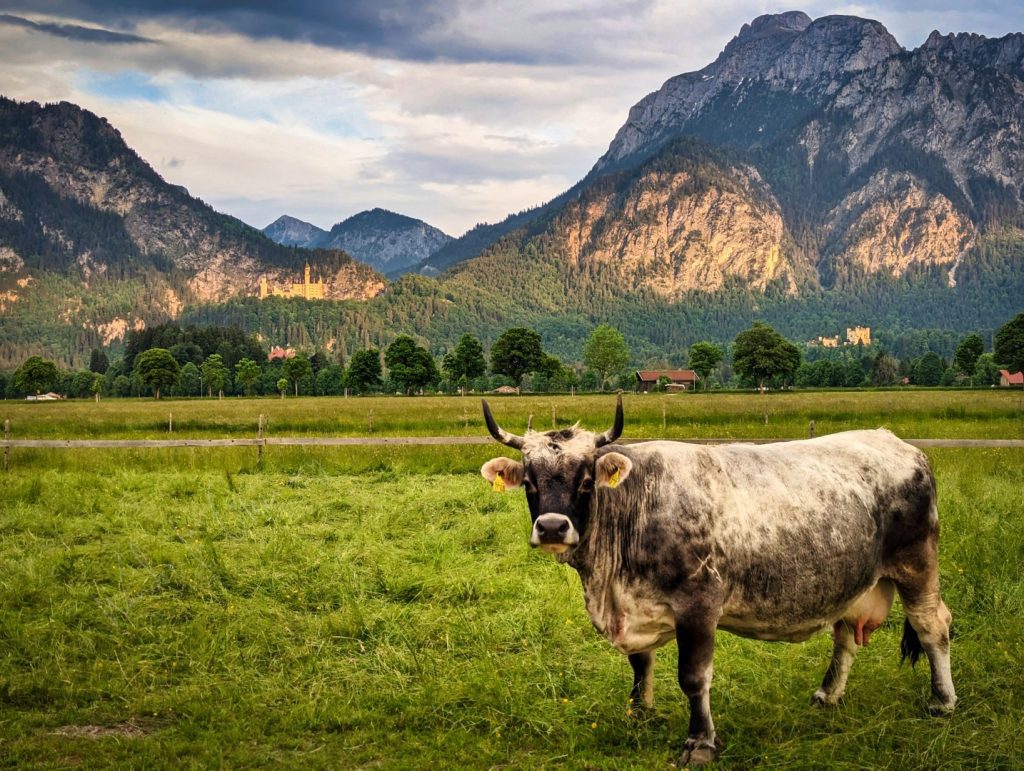 Brandenburg Gate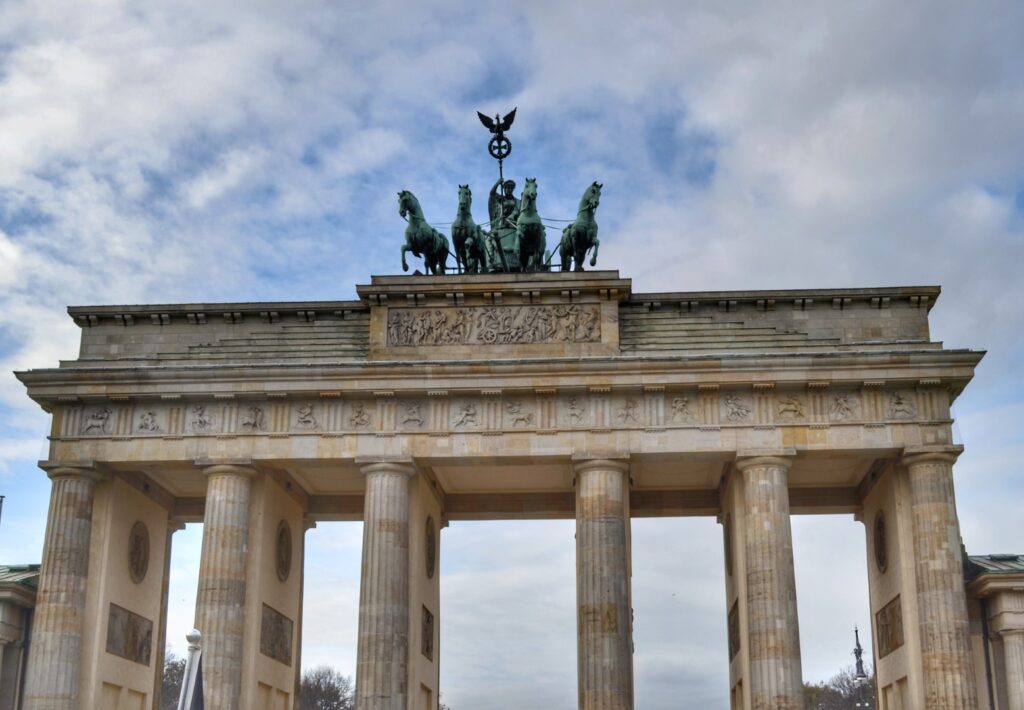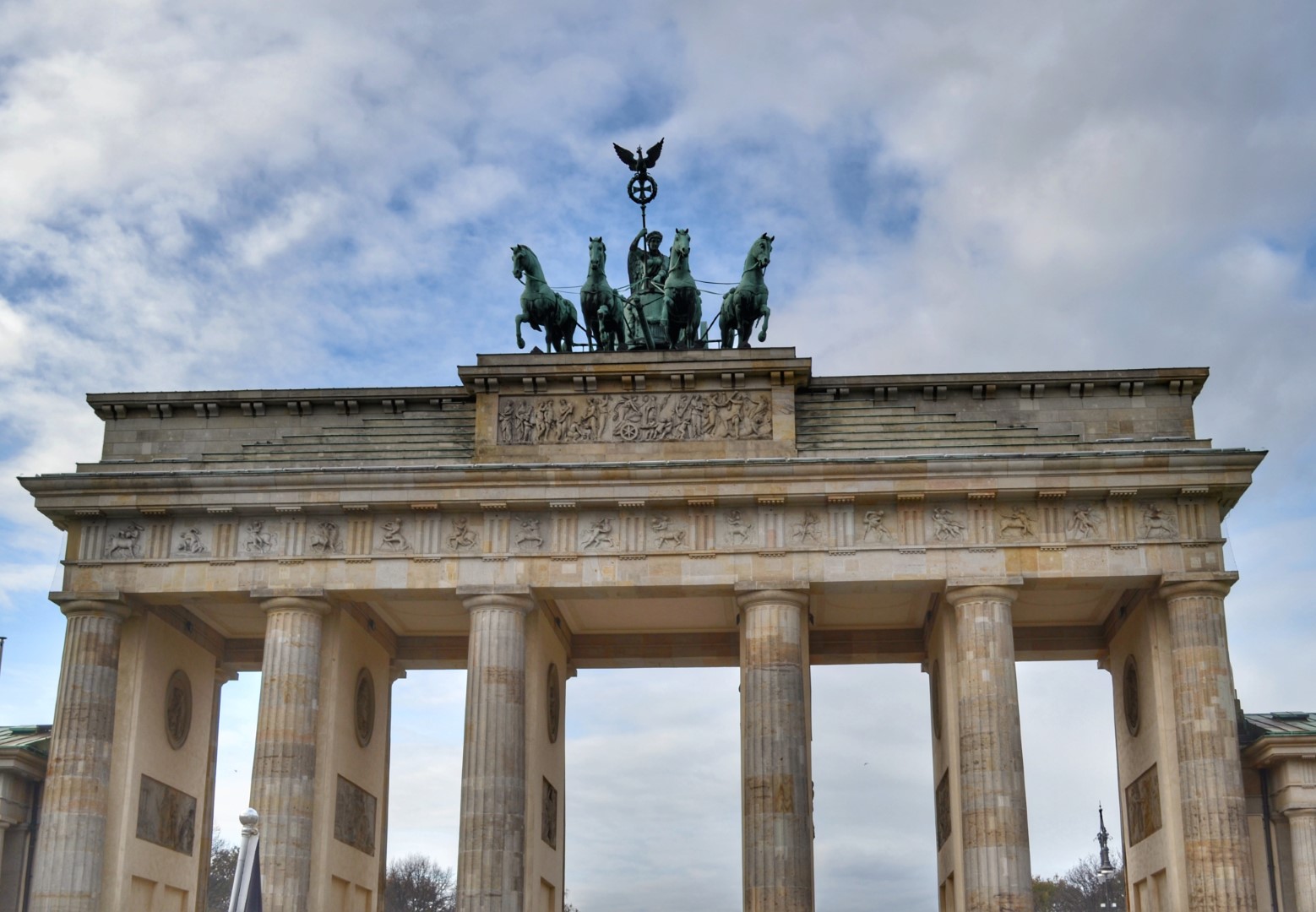 The Brandenburg Gate is an absolutely iconic symbol of Berlin as well as one of the most famous historical landmarks in Germany. Built in the late 18th century, this neoclassical monument has played a significant role in German history. It was once a symbol of division during the Cold War but now stands as a symbol of unity and peace. No visit to Berlin is complete without walking through the Brandenburg Gate.
Cologne Cathedral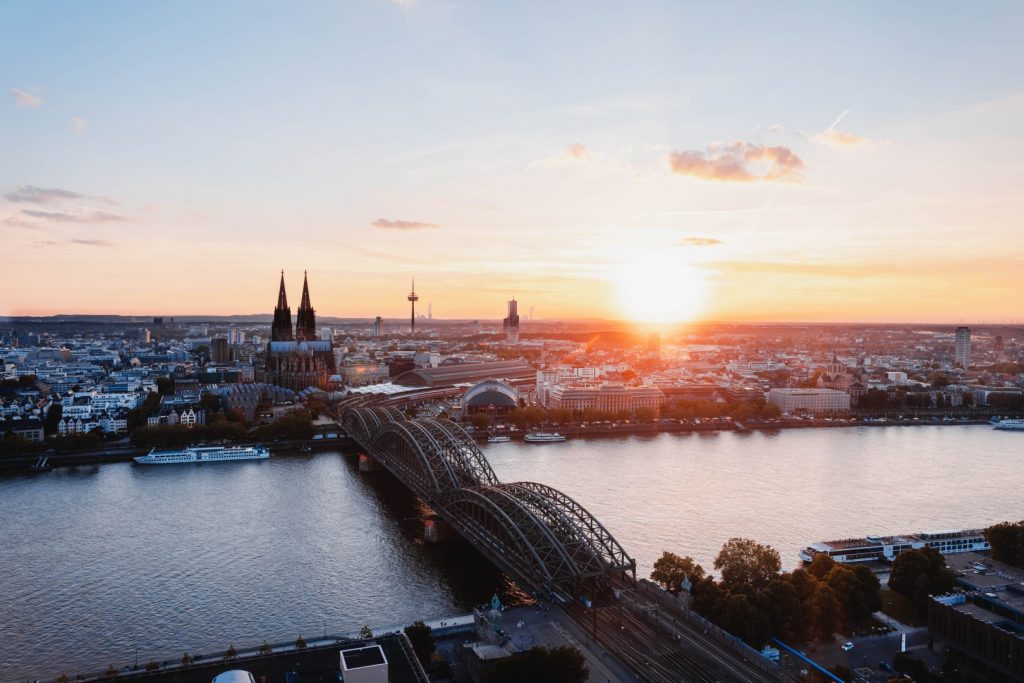 Cologne Cathedral is a magnificent Gothic cathedral located in the heart of Cologne. There are actually many reasons why the Köln Cathedral is so important. Today, it is now a UNESCO World Heritage site and is one of the largest cathedrals in Europe. Miraculously, it survived the bombings that essentially flattened the rest of the city during the WWII Air Raids. The Cologne Cathedral is also home to some of the most impressive stained glass windows in the world and is also home to the Shrine of the Three Kings, which is said to contain the remains of the Three Wise Men.
The Cologne Cathedral is a perfect example of how Germany's sights often combine ancient history, WWII history, religion, art, and so much more.
Berlin Wall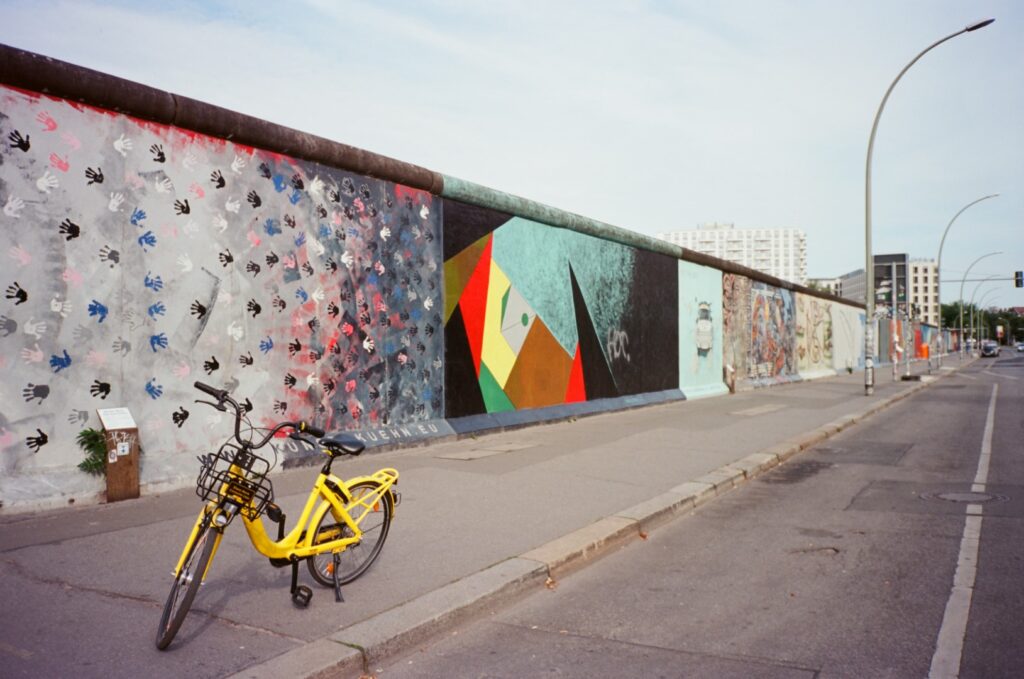 The Berlin Wall was once a symbol of the Cold War and divided Berlin for almost 30 years. Today, only a few sections of the wall remain, but they serve as a reminder of the city's turbulent past. The East Side Gallery is the longest remaining section of the wall and is covered in colorful murals created by artists from around the world.
Cultural Experiences
Germany is a country rich in culture and history, and there are many ways to experience it. Here are some of my personal favorites as well as some of the typical classics!
Oktoberfest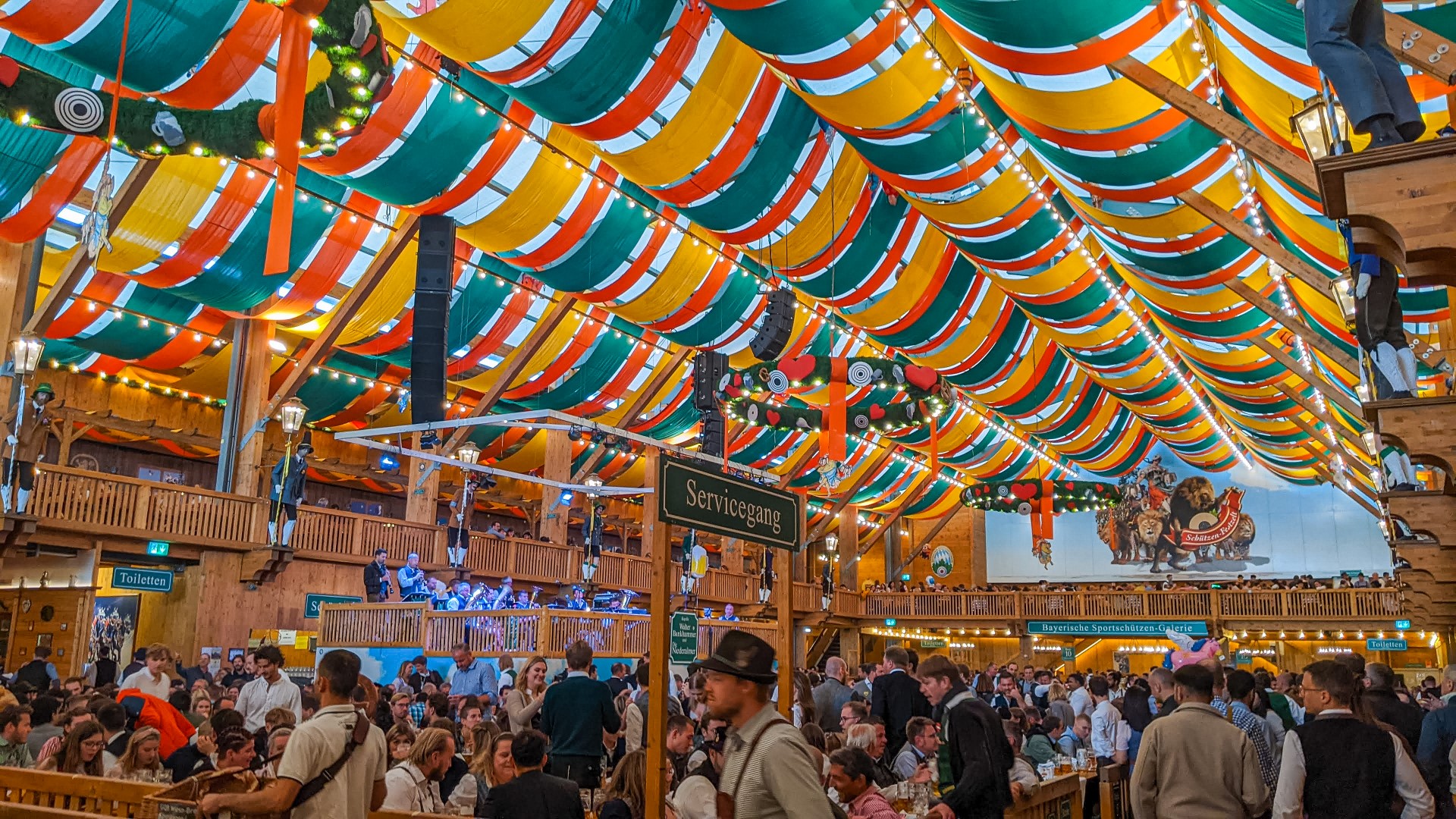 As a tourist, it's hard to mutter the words, "Visiting Germany" without also mentioning "Oktoberfest." We all know that this world-renowned festival takes place in Munich every year. It's a celebration of beer, food, and German culture and is honestly a pretty great source of entertainment in Germany every autumn. The festival lasts for 16 days and attracts millions of visitors from all over the world. It's a great place to try traditional German foods, listen to live music, and of course, drink beer.
But is Oktoberfest Touristy? Jein (that's "It is both "yes and no" in German!) With over 7 million visitors this year alone, it's the largest beer festival in the world and while a lot of those millions of people will be tourists, I can absolutely assure you that just as many (in fact, arguably more) "Locals" (simply meaning Germans in general) do, in fact go to Oktoberfest! I can tell you from personal experience that when I hopped on the train from Regensburg to meet up with a friend in Munich this year (I made the horrible mistake of planning this get together on a weekend during Oktoberfest (#RookieMistake) ) and there was standing room only. And yes, almost the entire train was locals!!!
Experience the Magic of the German Christmas Markets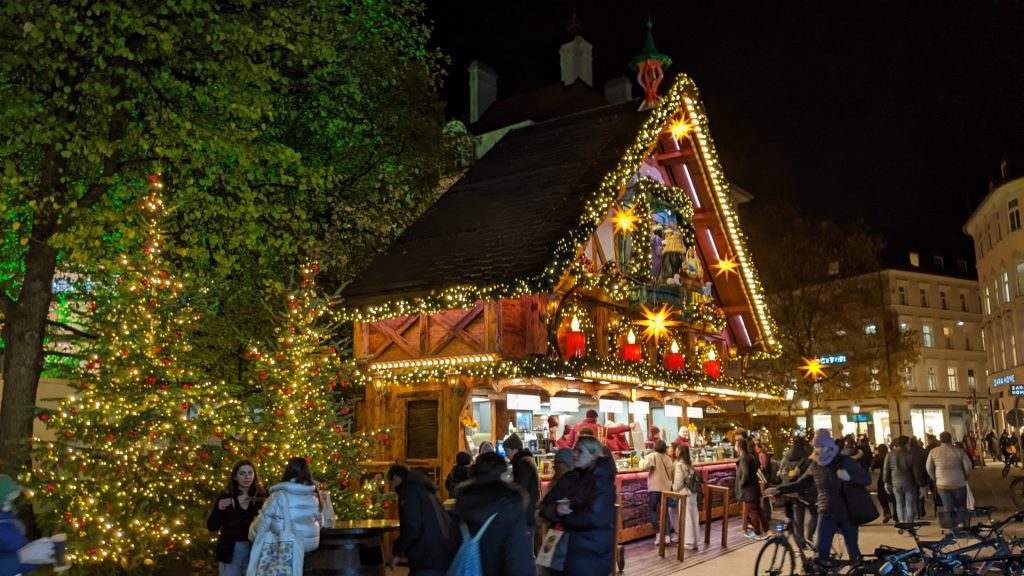 It's no surprise why people flock to Germany for the famous Christmas markets, and for good reason!! They're simply magical places filled with glowing lights, mouth watering food, and (sometimes) unique gifts. And mmmmmmhhhhmmmm… You can't get any more Christmasy than sipping on delicious Glühwein (mulled wine)!!! The German Christmas markets are truly some of the best things to see in Germany if you can swing a winter trip.
Literally, each city in Germany typically has its own market, no matter how big or small. I like how the bigger cities like Munich and Berlin have dozens of markets scattered throughout the cities so you are sure to find one that you enjoy. However, many people also like going to Dresden (one of the first Christmas Markets ever) and Nuremberg (one of the largest, but I'd argue most touristy and mass produced).
Looking for some truly magical and unique German Christmas Markets? I LOVE the hidden gem of the Guteneck Weinachtsmarkt and I'm pretty biased towards the 6 markets that are in Regensburg. The Ravenna Gorge Market is also a pretty amazing experience also!
🎄 Planning a Christmas Market Tour Trip? Check Out my Perfect 10 Day Bavarian Christmas Market Itinerary
Run From a Krampus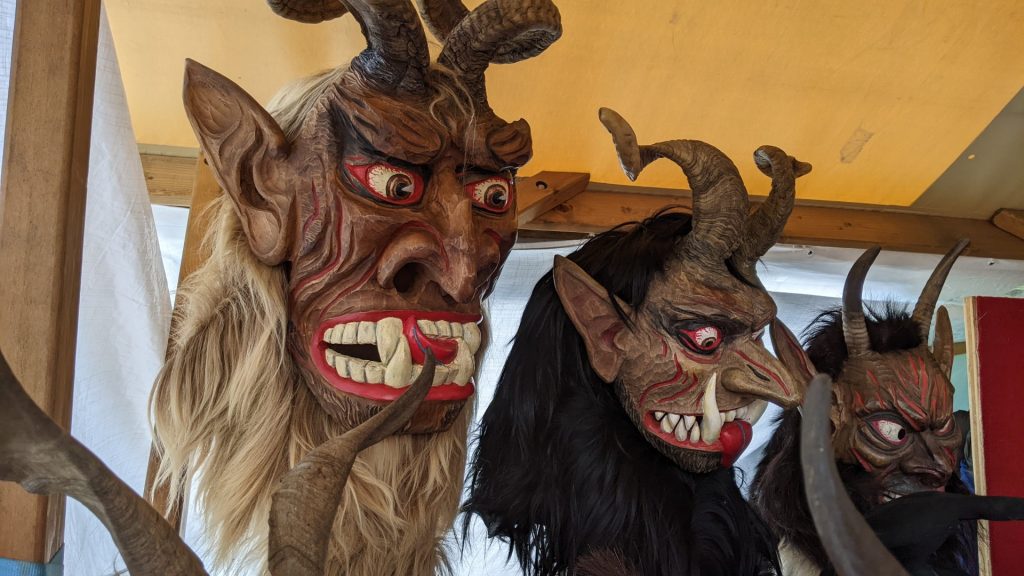 Want a thrilling (terrifying??), totally unique adventure in Germany? While the magical Christmas Markets are pretty amazing, you can counter it with the one of the kind Krampus Parades. This Develish character really doesn't care if you've been naughty or nice. He is ready to conduct chaos, mayhem….and fun on the Krampusnacht (December 5th).
This is a pretty unique cultural event that is mostly held in very Southern Germany (particularly in the Alps) but there are also Krampus runs and Perchtenlaufen (another similar event) that can be held in many places all over.
Here is my running list of where you can Experience a Krampus Parade in Germany Yourself This Year
Try ALL the Foods!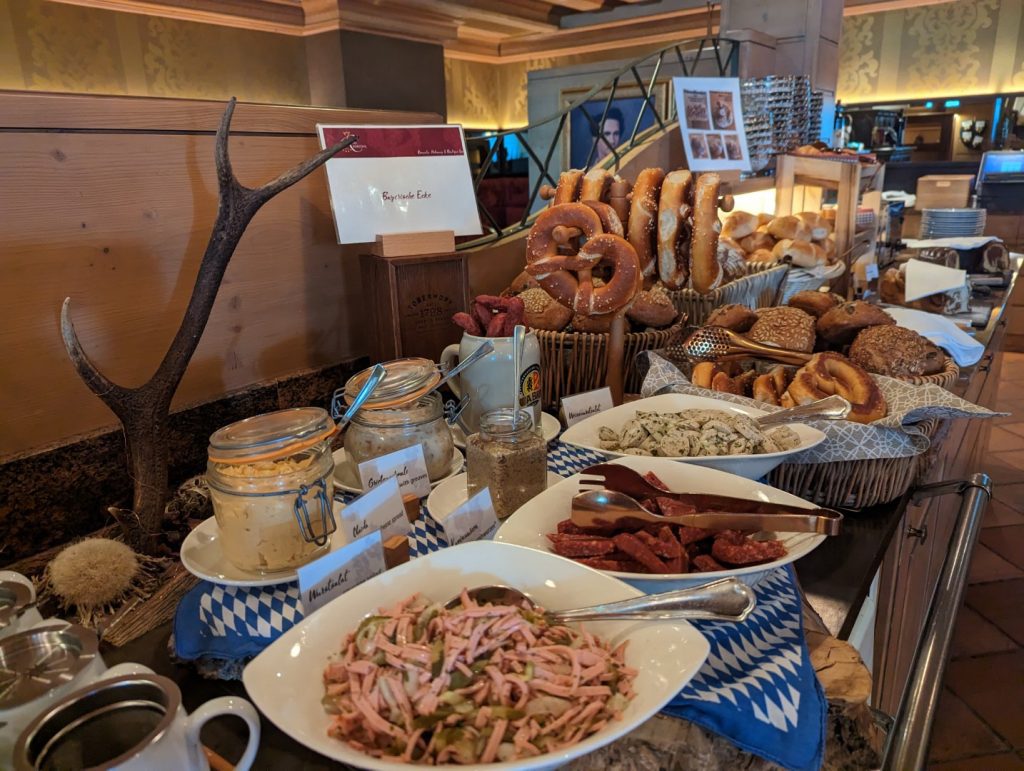 While you might think that German food is just pork, pork, and more pork (with a side of potatoes), German cuisine is actually pretty diverse…and obviously delicious! Of course, there are the sausages to sauerkraut (NOT to be missed) but there's also a little of something else for everyone. Some of my favorite dishes include the classics of the (Wienner) Schnitzel, Currywurst, and Spätzle. But I also am only slightly obsessed with a Dürüm Döner (you can't convince me that they aren't one of the best things in Germany to eat!), I love me a good Schwäbisch Maultaschen, and I'll never say no to some homemade Obatzda! Don't be afraid to try something new!
Not Sure What To Eat in Germany? Here's My Top Recommendations For Authentic, German Food To Try!
Visit an Authentic Beer Garden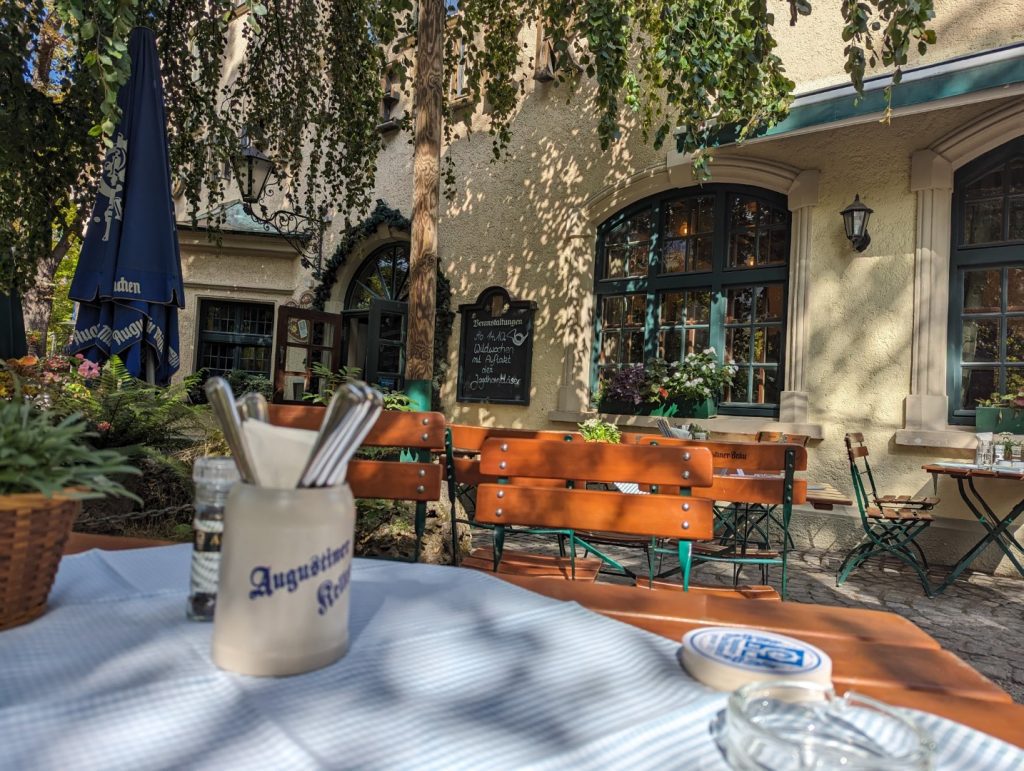 Beer gardens are a quintessential part of German culture. No matter WHERE you visit, one of the things you MUST do in Germany is go to at least one Biergarten. They're outdoor spaces and restaurants where you can enjoy a cold beer and some traditional German food. It's where friends come together and spend a lazy afternoon and the absolute perfect way to experience a true part of German culture. Some of the most famous beer gardens are in Munich and Southern Germany, but you can find them all over the country.
Drink a Smoked Beer in Bamberg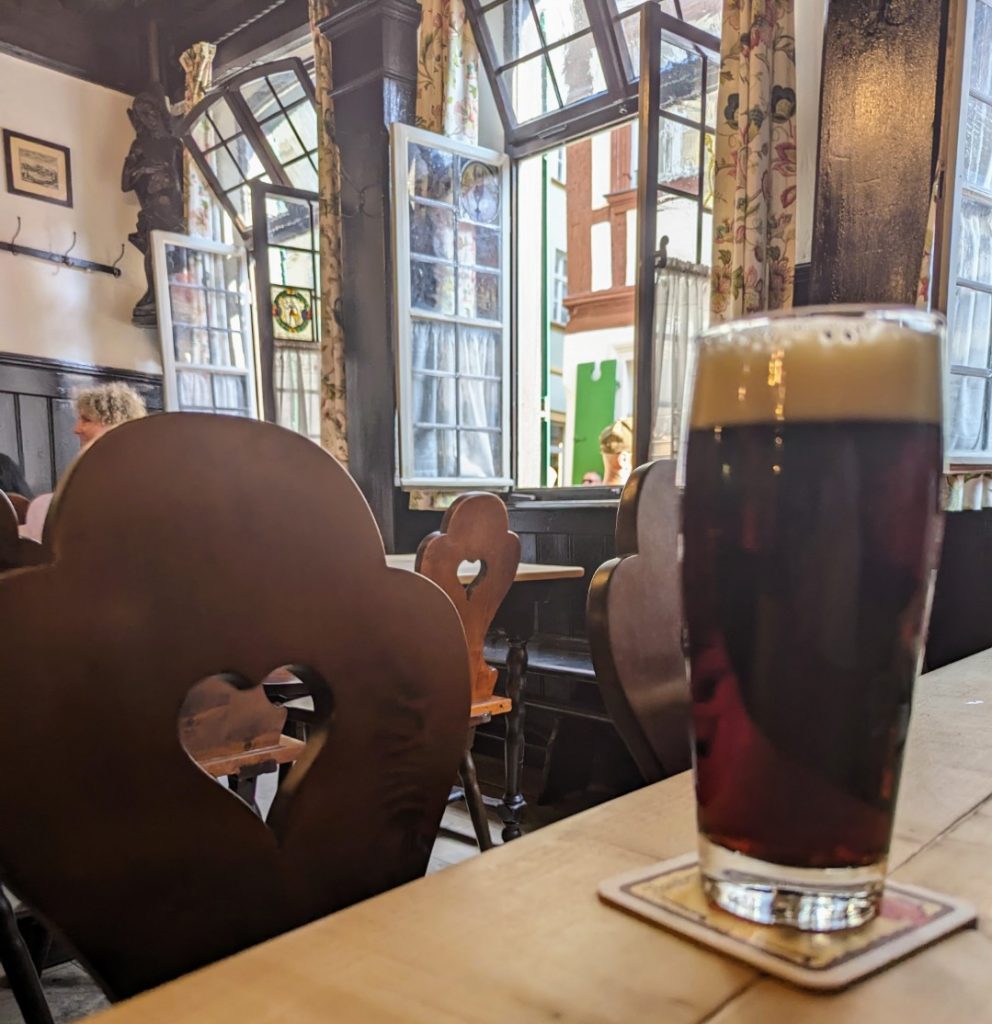 Bamberg is a small town in Franconia, which is the Northern part of Bavaria, and is famous for its Rauchbier (smoked beer). The beer gets its unique flavor from the malt that is dried from fire (hence the smoke) rather than from a kiln, which is what most contemporary brewers use. I often joke that you'll either love it or you'll hate it (and the Schlenkerla Brewery that is one of the only breweries in the world that produce Rauchbier says it takes at least 2 beers to start to acquire a taste for it….but I'm not sure how much of that is just trying to get me to buy more beer!)
While you might be able to find a bottled Rauchbier in other parts of Franconia, it's not a style of beer you'll find all over. So, if you want this unique thing to do in Germany, you pretty much have to go to the BEAUTIFUL Bamberg! (Which is worth it for the town in and of itself!)
Experience an Almabtrieb in the Alps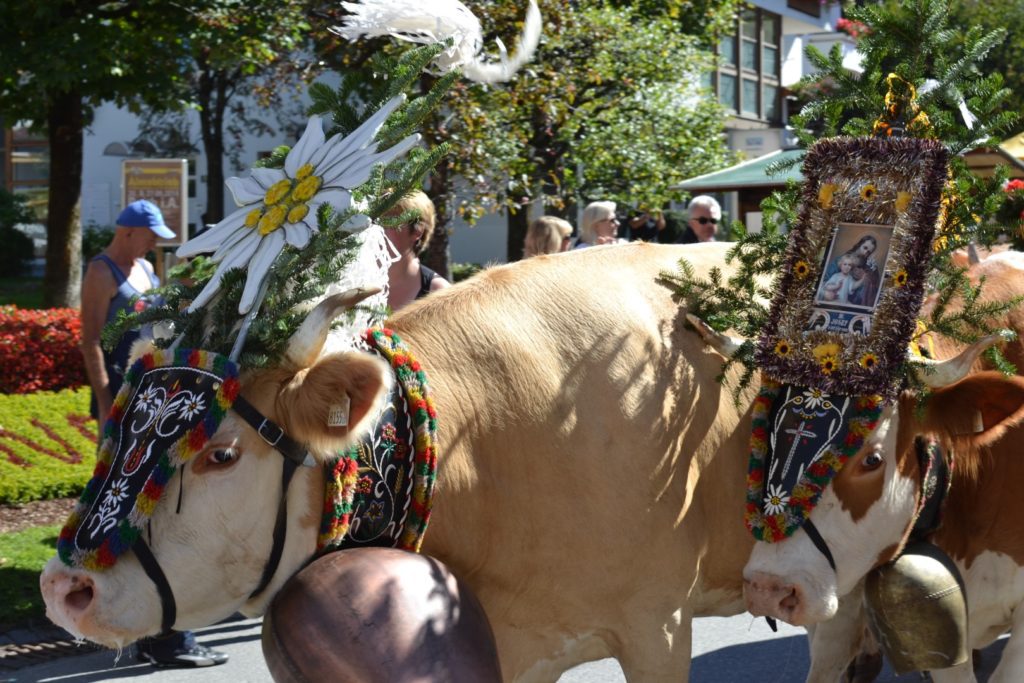 While Oktoberfest may be the most famous festival in Germany, it is far from the only kind! An Almabtrieb is a traditional festival that takes place in the Alps in the fall when the local farmers celebrate the successful summer pasture and safe return of their cows coming down from the mountains after spending the summer grazing. Going to a German Almabtrieb is truly an amazing, authentic, and traditional experience that one can only appreciate when attending these very important festivals. The cows are decorated beautifully with flowers and bells as there's a parade through the town. And yes, of course, there is always delicious food and beers ready to be enjoyed!!!
Relax In a German Saunahof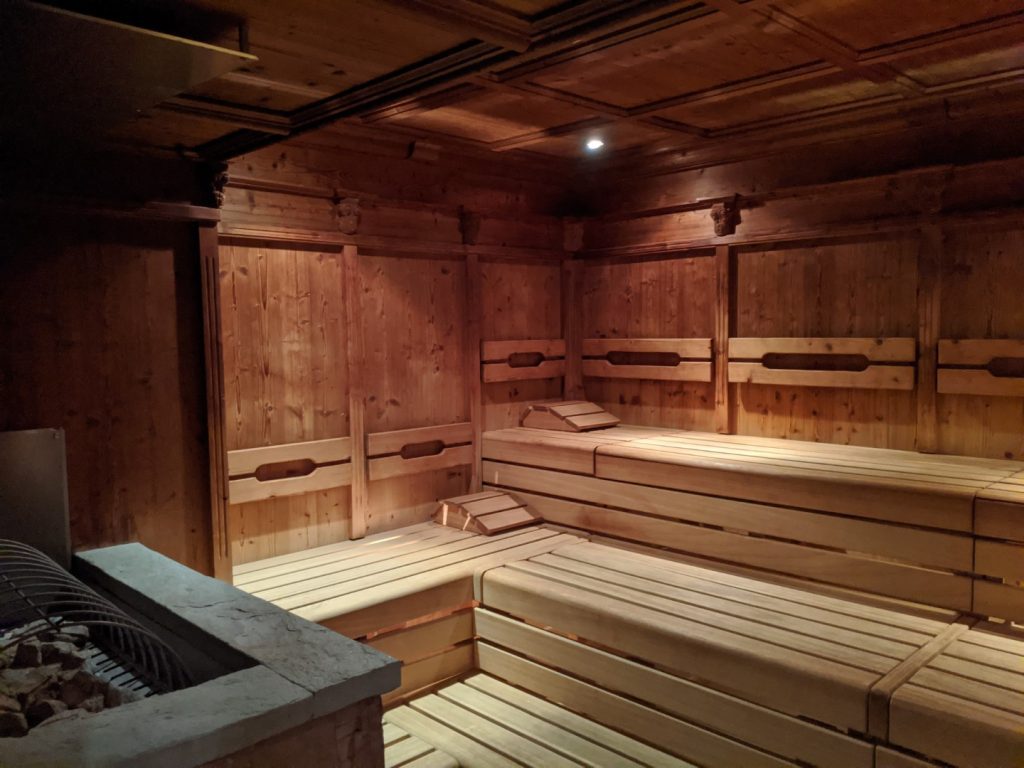 Looking for a truly unique, cultural activity to enjoy with the locals while in Germany? Head to a local Saunahof. German Saunas are actually a big part of the culture, and there are many Saunahofs (sauna complexes)/ "Spas" throughout the country. They're a great place to relax and unwind, and most have a variety of sauna rooms, pools, and relaxation areas. In fact, going to a German Spa (not like what most Westerners/ Americans think of when we hear the word, "Spa" though) has become one of my favorite ways to mingle in with the locals….and a day of relaxation doesn't hurt while I'm at it, either!!!
And while you might not originally THINK sitting at a Spa all day sounds like one of the super adventurous things to do in Germany, depending on your comfort it actually just might push you outside your comfort zone. Most German Saunas are textile free (ahem…that's a nice way of just saying, "nude") but Going to a Nude Sauna Isn't As Scary As You Might Think.
My Favorite Spas in Germany: (So Far….Don't worry, I'll commit to the hard work of exploring more to pass along to you!)
Eat Cheese in the Allgäu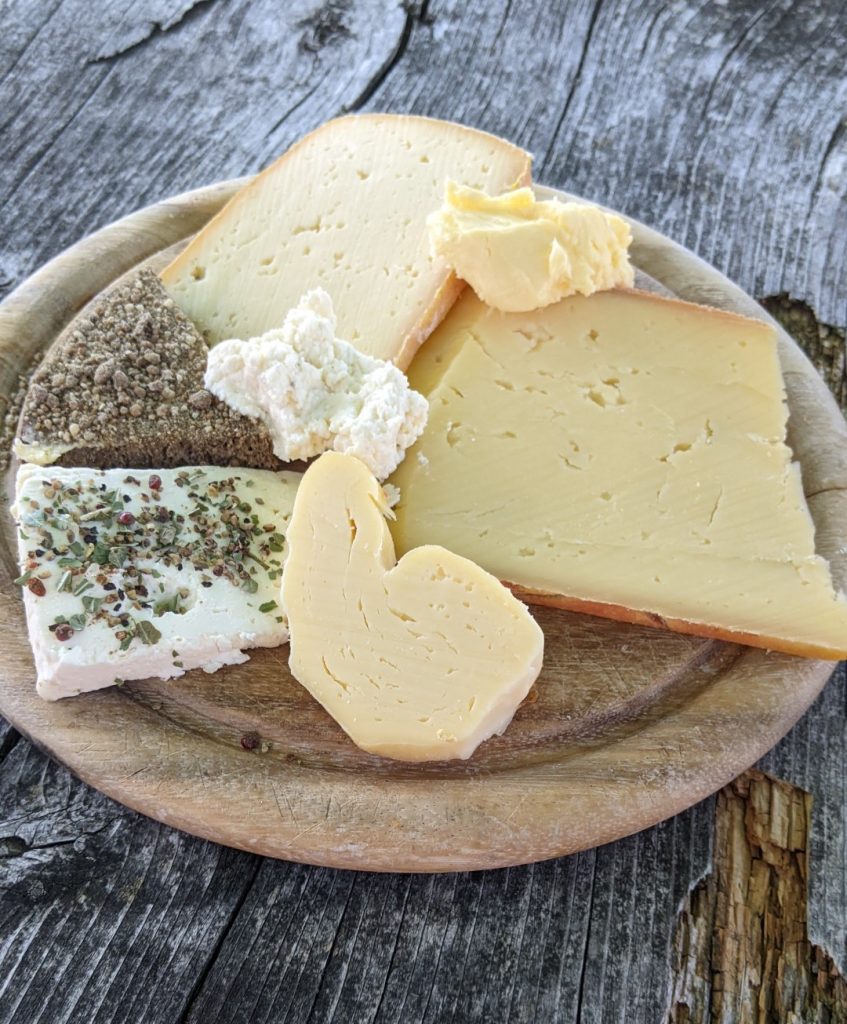 While pork and Schnitzel may be the first things you think of when you think of food in Germany, the Allgäu region ( which stretches from Bavaria/ Swabia, to parts of Baden-Württemberg, and even dips into Austria) is known for its cheese. If you think you don't like "Swiss Cheese" then give , an Allgäuer Emmentaler a chance to change your mind. It's a delicious and nutty cheese that's perfect for snacking on but is even better when melted over noodles to make the delectable Kase spätzle (think gourmet Mac n Cheese!).
While just simply chowing down on the cheeses in the region is good enough, if you are obsessed with cheeses, like me and are looking for truly unique things to do in Germany, do a bike ride along the Allgäuer Käsestraße (literally the "Cheese Street!!) or just go to one of the many local cheese factories in the region to see how it gets made (and of course, eat your heart out!)
Go Castle Spotting As You Sip Wine on the Rhine or Mosel Rivers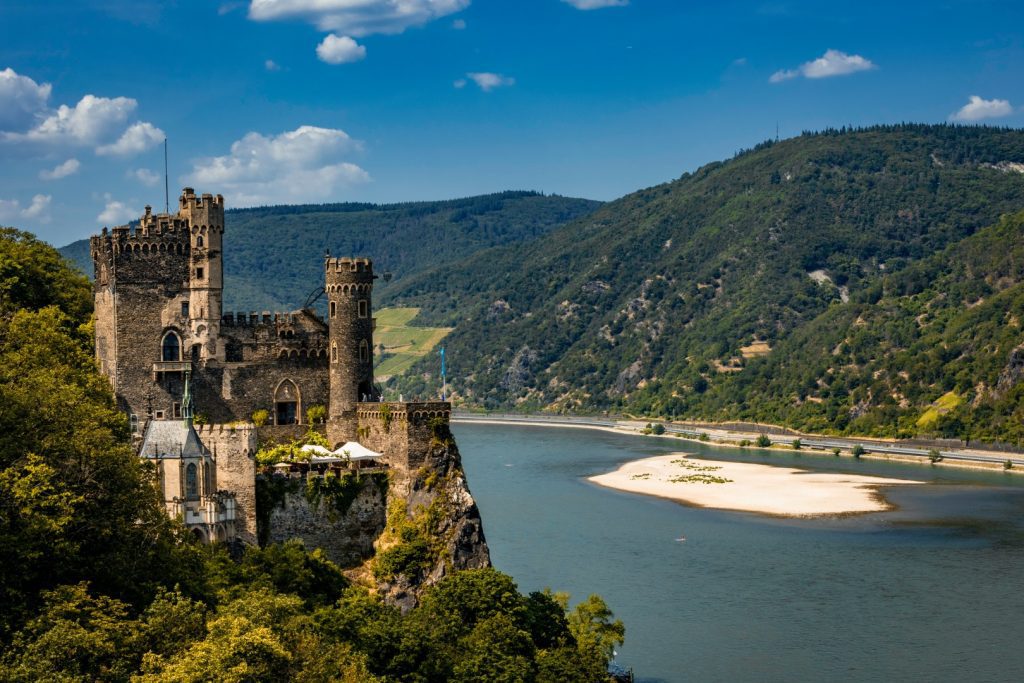 A glass of Riesling anyone? The Rhine and Mosel rivers are both home to some of Germany's best vineyards. In fact, one of the best ways to truly enjoy this part of Germany is soak in the insane amount of castles dotting the hillsides as you cruise along in a scenic boat tour and sample some of the local wines along the way. It's a great way to experience the stunning beauty of the many different geographies of Germany (and a local wine in hand doesn't hurt!)
Ludwigsburg Kurbis Festival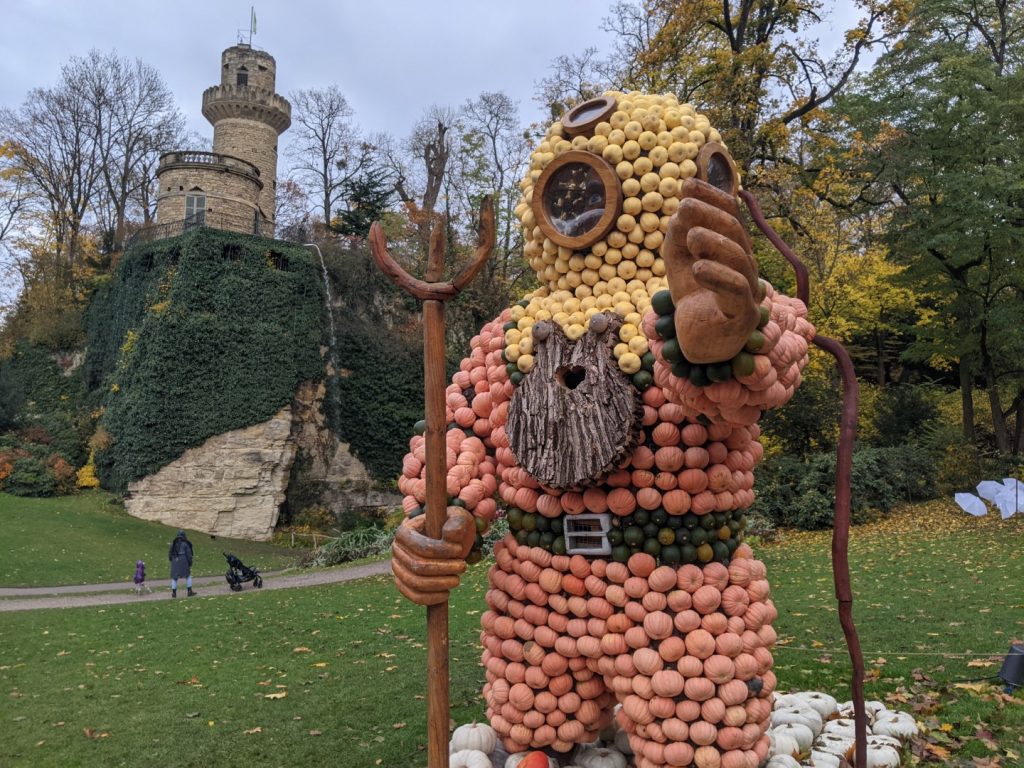 While Pumpkin Spice Latte may not be a thing in Germany (Shhh…I'm ok with that!), the famous Ludwigsburg Kurbis Festival definitely knows how to take all things "Pumpkin" (Kurbis) over the top and celebrate the Herbst (Fall) season! It takes place annually every autumn and features pumpkin carving, pumpkin-themed food, and a pumpkin regatta (boat race!) and more. Each year has a new theme, so the sculptures and atmosphere are different each season! It's a fun and quirky festival that's worth checking out, especially if you are looking for other, unique festivals in Germany besides Oktoberfest.
Historical Sites In Germany
Germany is a country that has a rich (and tumultuous) history. One thing that always amazes me is how Germany (today) does not shy away from their past. They see it as an opportunity for growth, a moment of remembrance, and a plea for future generations to learn from past mistakes. And while many people seek out WWII history in Germany, it's important to remember that there is a rich history dating all the way back THOUSANDS of years in Germany! There are so many historical sites that range from ancient pre-history to Roman Empire times to local conquests, as well as recent wars, all that you can visit to learn more about the country's past. In addition to sights like the Berlin Wall (mentioned above), here are some of the must-visit historical sites in Germany:
Dachau Concentration Camp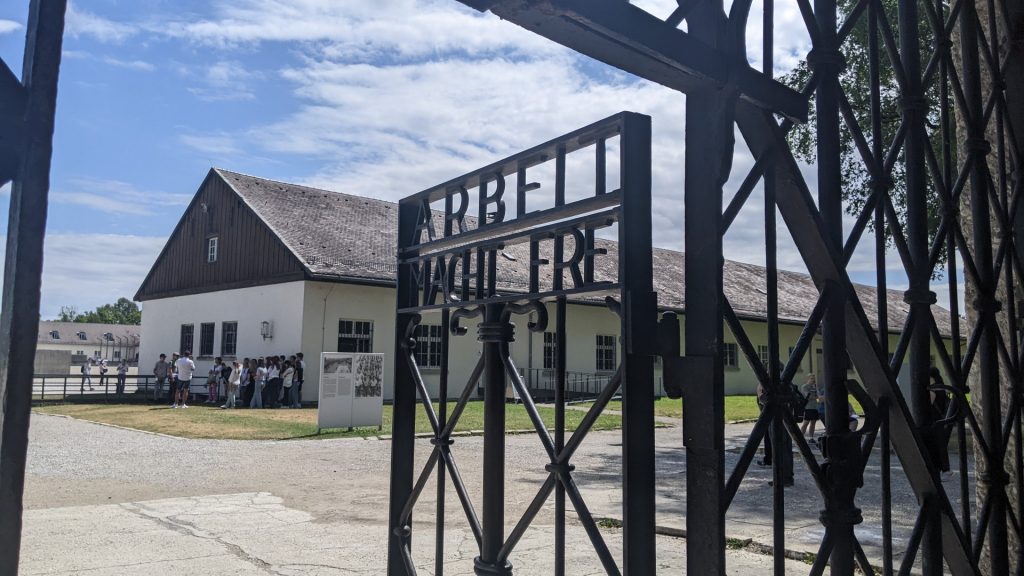 Visiting Dachau Concentration Camp isn't one of the easier things to do and see in Germany, but if you are in Munich, it is an absolute must. Yes, Dachau has a dark history and is a very tough place to see in person, but to walk the grounds yourself can have a very emotional impact on anyone. It was one of the first concentration camps in Germany where it is estimated that over 200,000 prisoners (most likely much more) were held there WWII with over 30,000 deaths. Today, the camp serves as a somber memorial to the victims of the Holocaust. Visiting Dachau is a sobering experience, but is a necessity to visit so that the atrocities don't fade on the papers in our textbooks but instead, are vivid enough for us all to remember why history can not repeat itself.
You can visit Dachau in half a day and is easy enough to do on your own following my Step by Step Guide Getting from Munich to Dachau.
Pergamon Museum
Not all of Germany's famous historical sites are from WWII. The Pergamon Museum is one of the most popular museums in Germany. It is located in Berlin and is home to a vast collection of fascinating artifacts from the ancient world. The museum is named after the Pergamon Altar, which is one of the most famous pieces in the collection. Other highlights include the Ishtar Gate from Babylon and the Market Gate of Miletus. Personally, I'm not a huge "Museum" fan and even I really enjoyed spending half a day here! The Pergamon Museum is a must-visit for anyone interested in ancient history, but is pretty fascinating for anyone looking to dive into the ancient past.
IMPORTANT: The Pergamon Museum is currently closed for restorations until Sping 2027
Nuremberg Rally Grounds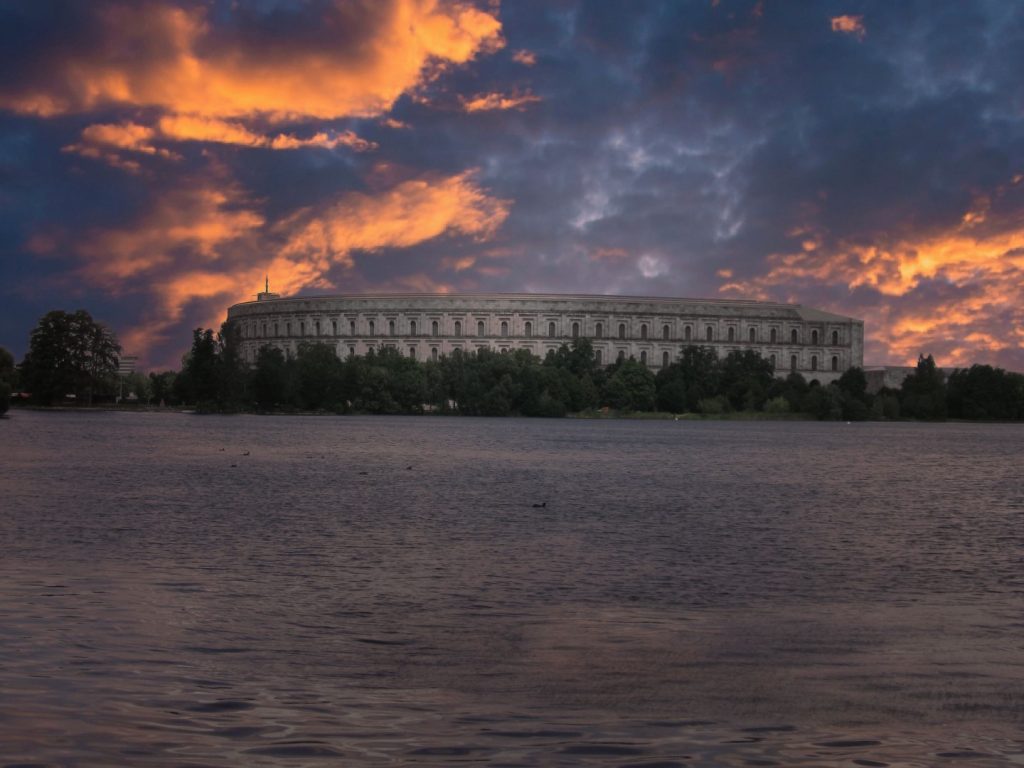 If you have ever wondered how an entire country could get behind a man like Hitler, visiting The Nuremberg Rally Grounds is an absolute must to understand just how "easy" it was for his ideologies to spread. The Rally Grounds are a series of buildings and structures that were used by the Nazi Party for their rallies and propaganda events. In fact, what we see today is only a fraction of what was originally intended for an absolutely massive compound. The most famous of the events that did actually take place was the Nuremberg Rally in 1934, which was attended by over 100,000 people. Today, the rally grounds serve as a reminder of the dark history of the Nazi Party and the atrocities committed during World War II. There are only a few buildings today, one being the "Congress Hall" which houses one of the "best" museums on WWII, the Holocaust, and the rise of power that I have ever been to.
Travel Back to Ancient Roman History Trier and Regensburg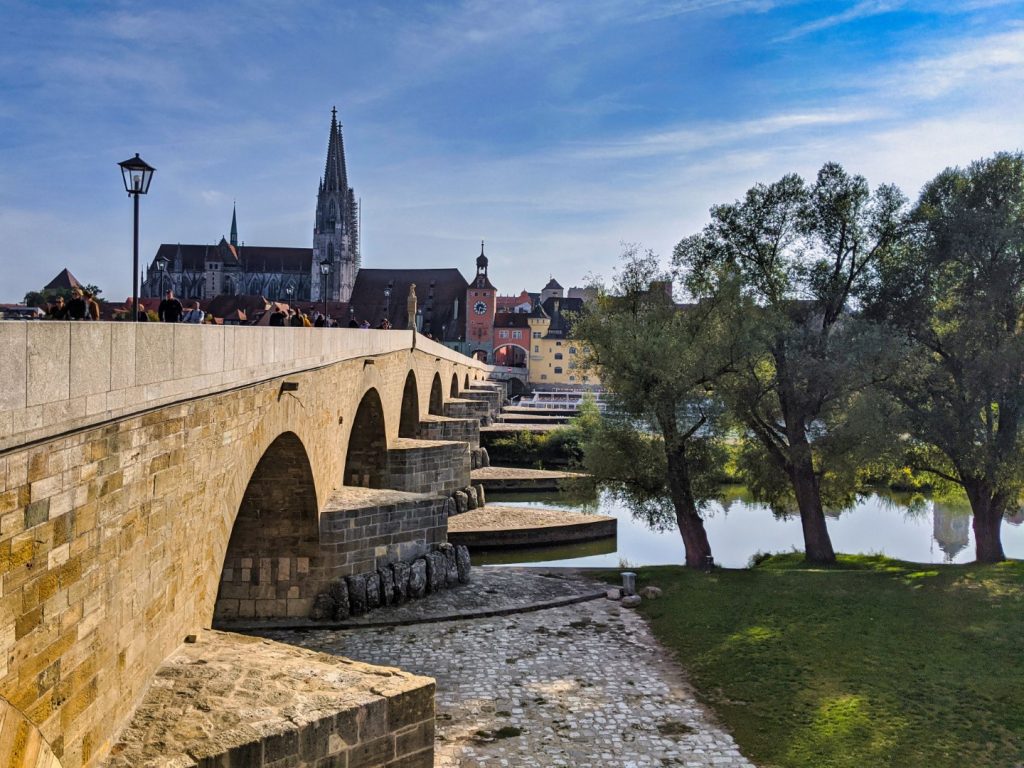 Trier and Regensburg are two separate cities in Germany that both have a rich Roman history. Trier, located on the French border, was once the capital of the Western Roman Empire and is home to numerous Roman ruins, including the Porta Nigra and the Amphitheater.
Regensburg was also an important Roman city and is home to the Porta Praetoria, which dates back ALL the way to 179 AD!! The town also has one of the oldest stone bridges in the world (as well as the "Oldest Fast Food" (Aka a Wurst (sausage) Kitchen) in the world!). Regensburg is an absolutely gorgeous town to wander around in and soak in the beauty of a medieval town in Germany. (Here's my DIY Regensburg Walking Tour that is perfect for exploring and meandering!)
Both cities are a great place to learn more about the Roman Empire and its impact on Germany as well as just enjoy great towns, cafe cultures, and sights.
Outdoor Activities in Germany
If you are wondering WHAT to do in Germany, just do as the locals do and look outside for inspiration! Germany is a beautiful country with amazing outdoor activities to offer. Getting out into nature is often one of my favorite ways to find unique places to visit in Germany that are often off the beaten path. But whether it's an area less traveled, or a famous national park in Germany, these are some of my favorite outdoor activities that I recommend you try during your visit.
Hiking in the Black Forest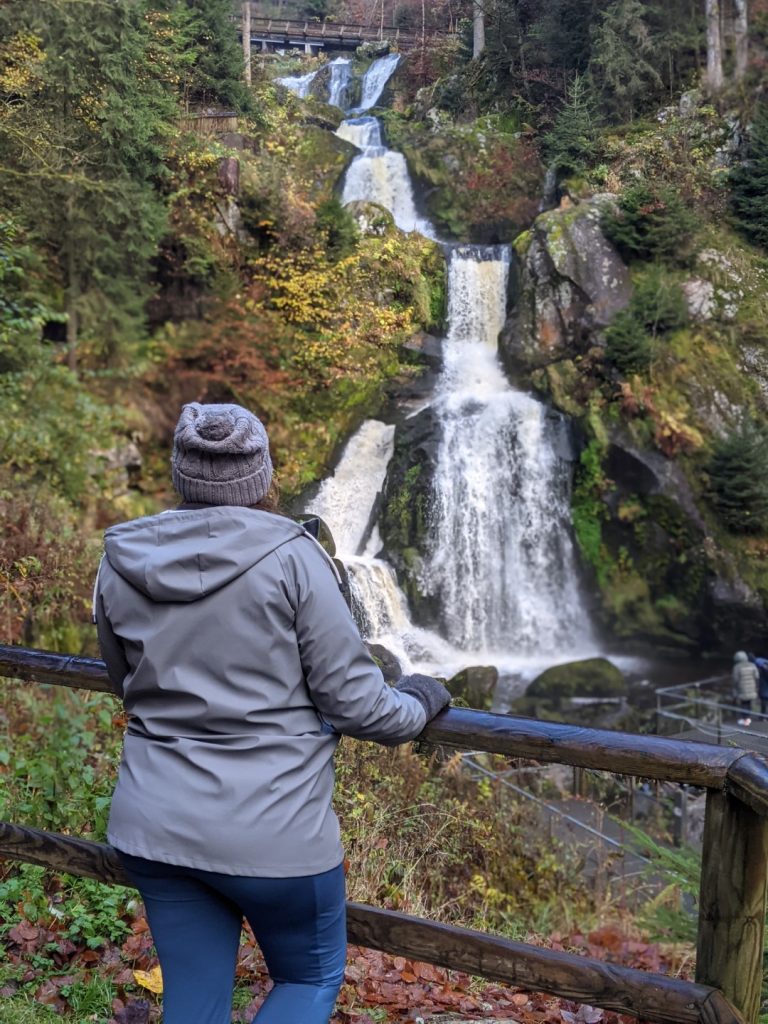 The Black Forest is a beautiful "mountain" range located in southwestern Germany. I say "Mountain" only because when you compare the beautiful hills to its neighbor in Bavaria, the Alps, they can feel a bit dwarfed. However, the Black Forest (Schwarzwald) is a huge region that boasts gorgeous countryside, picture perfect half timbered towns, and of course, has that delicious Black Forest Cake (torte)! It is a great place for hiking and exploring. The forests are known for its scenic trails, beautiful waterfalls, like Triberg, and endless stunning views.
Enjoy a Day on The Amazing Lakes in Germany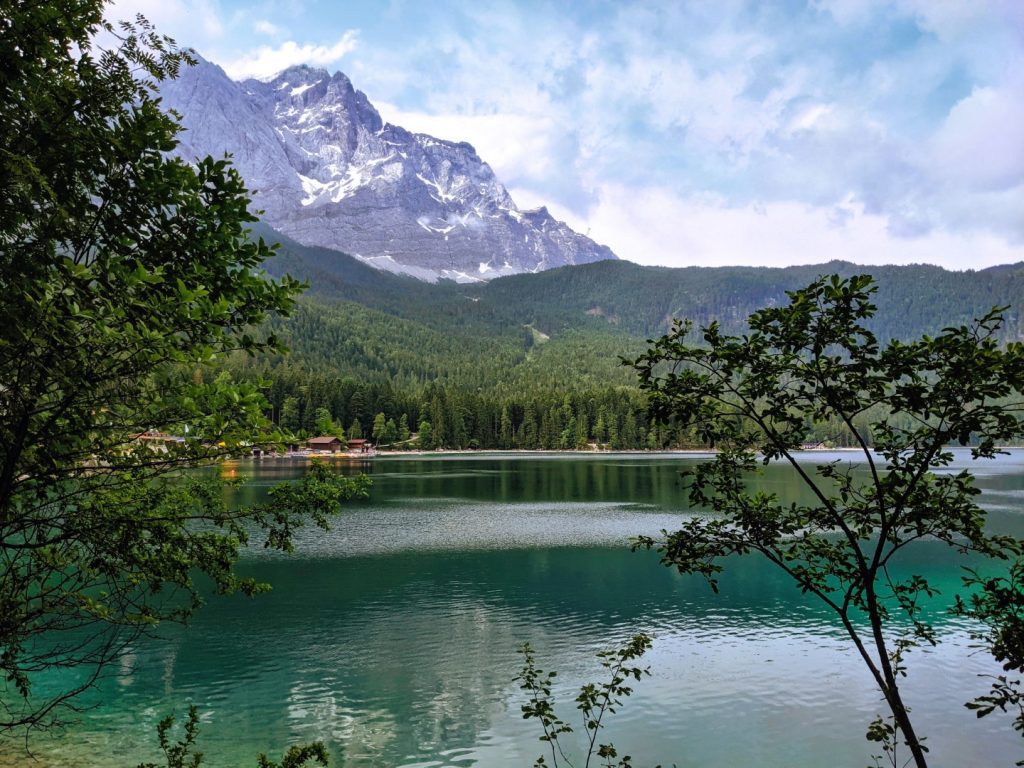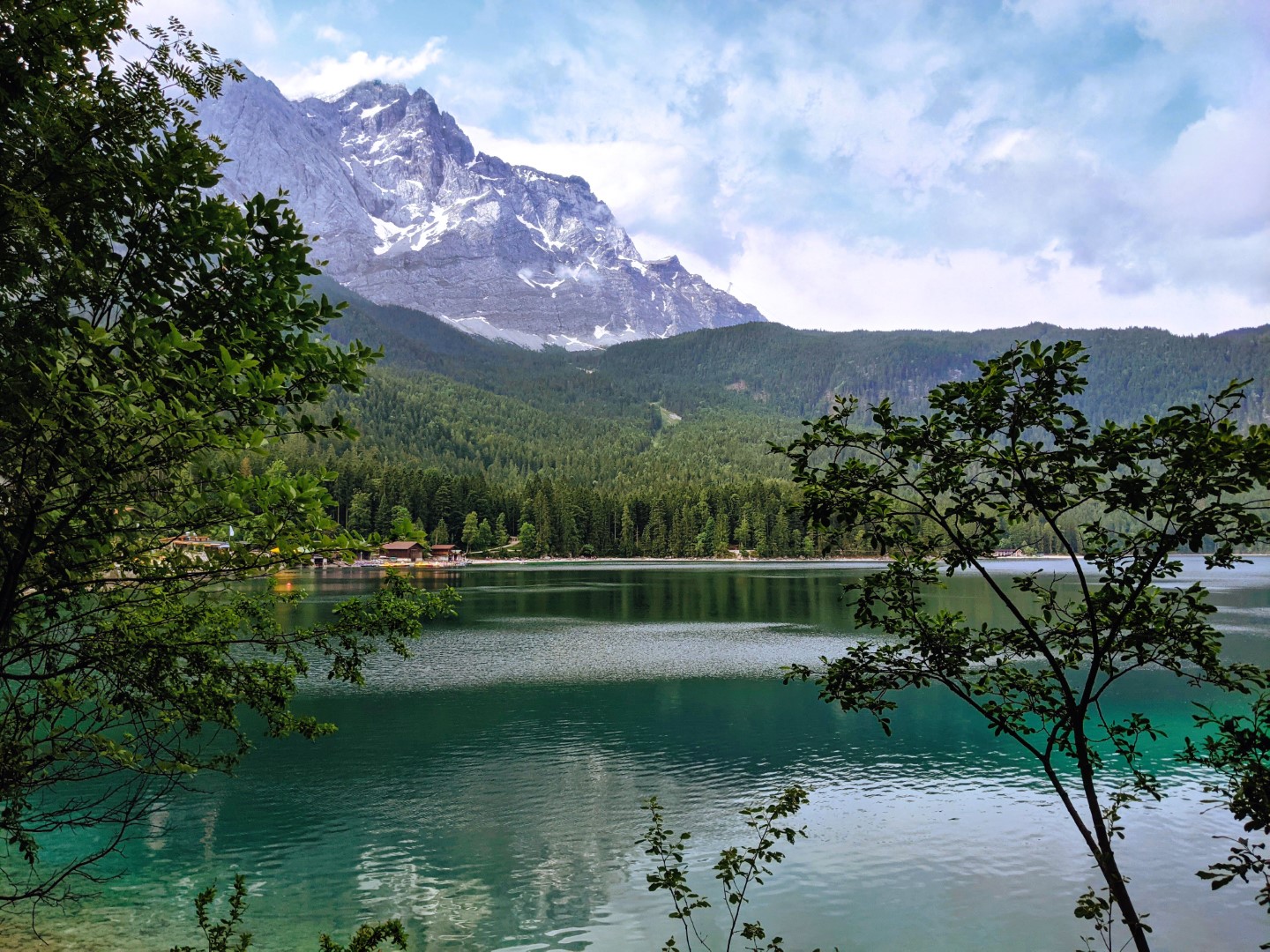 Germany has some of the most beautiful lakes in Europe. Many boast crystal-clear waters and scenic surroundings making them the perfect place for a relaxing day out. In fact, a local lake is where many Germans love to spend their weekends in the summer. Many of the most popular for lakes in Germany happen to be the stunning Alpine Lakes in Bavaria which include Lake Constance, Lake Chiemsee, Eibsee, and even the Starnberger See outside of Munich.
Visit Bastei Bridge in The Saxon Switzerland National Park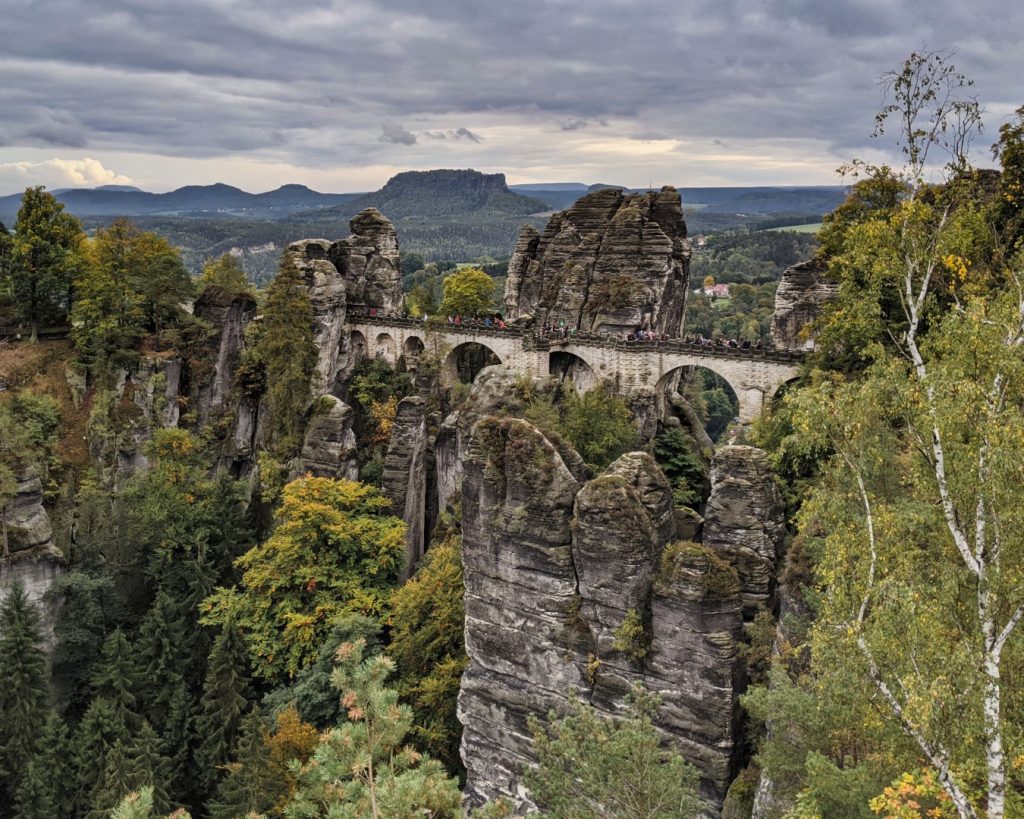 Shhhhh!!!! Saxon Switzerland is maybe one of Germany's best kept secrets!!! This region on the Eastern side of Germany is an underrated gem. Not as many tourists make their way to this National Park, which is a shame for those who miss it, but great for those of us that love more "Off the beaten path" places for travel.
The Bastei Bridge is a famous tourist attraction located in the Saxon Switzerland National Park. The bridge offers stunning views of the surrounding landscape and is a great place to base some amazing hikes around.
Biking or Cruising Along the Rhine River
The Rhine River is one of the longest and most important rivers in Europe. Biking along the river is a great way to explore the beautiful scenery and historic towns that line its banks. It's the perfect way to stop at various castles and wineries on your own timeframe, really getting a feel for the valley area.
Alternatively, as mentioned above, cruising along the Rhine is an absolutely perfect way to spend a day in Germany! One of the best routes is to take a ferry from Rudesheim to Sankt Goar, but you can go as far as Koblenz, Bonn, and even Cologne on some boats.
Go Skiing in the Bavarian Alps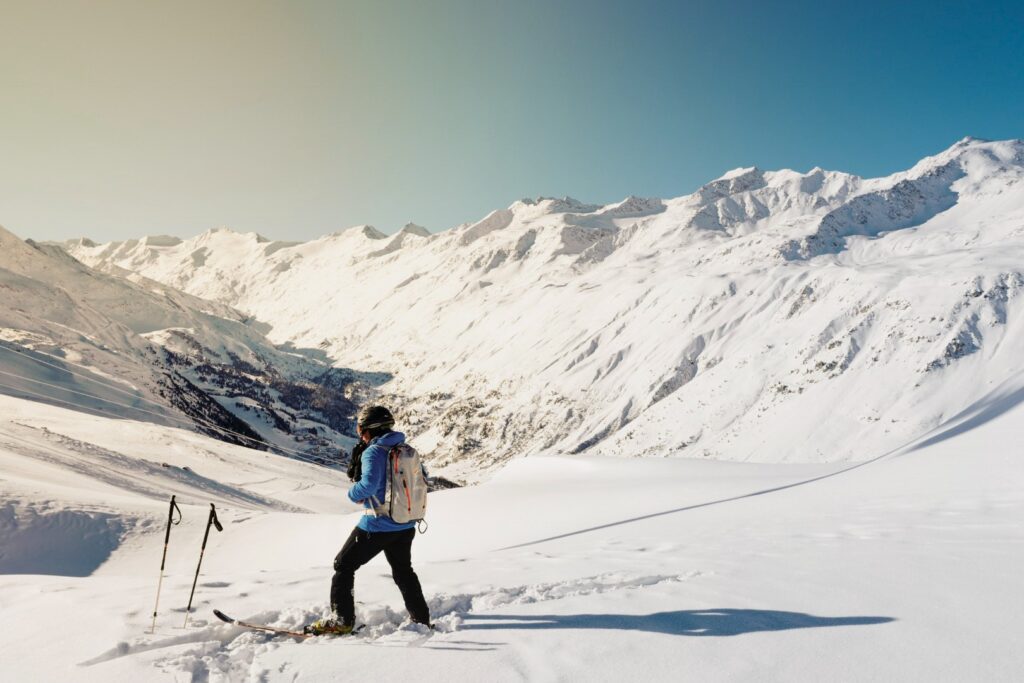 The Bavarian Alps are a popular destination for skiing and snowboarding. The region offers a variety of ski resorts with slopes for all levels of skiers. The scenery is breathtaking, and the ski resorts offer plenty of amenities to make your trip enjoyable. Here are my Top Recommended Places to Ski In Germany.
Soak in the Sun and Sand On North and East Seas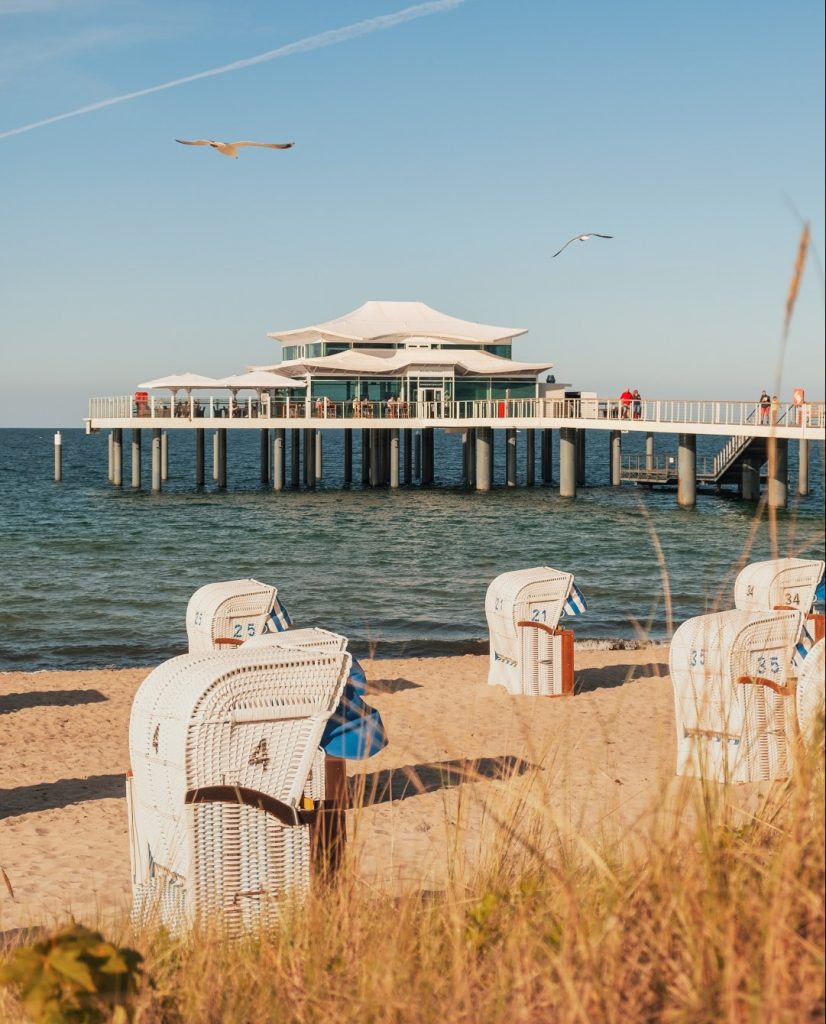 Not many people think "Ocean" or "Seas" when they first envision Germany but there are some pretty unique places in Germany along the Northern Coasts. Germany has two beautiful seas, the North Sea (Nord See) and the East Sea (Ost See). The beaches are clean, and the water is refreshing (that's proper branding rhetoric for CHILLY!).
The North Sea is known for its tidal flats, where when the tides go out, you can literally walk in the mud to nearby islands or even hunt for seafood hiding in the muddy grounds. As a contrast to the muddy ground, the Ost See is known for it's white, sandy beaches (and you absolutely can't miss the tea culture in this region!)
Note: While most tourists don't put the Seas on their "Top Things to See in Germany," these areas are an absolute favorite for locals, especially in the summer months! You often have to book accommodation well in advance.
Tour the Country in a Campervan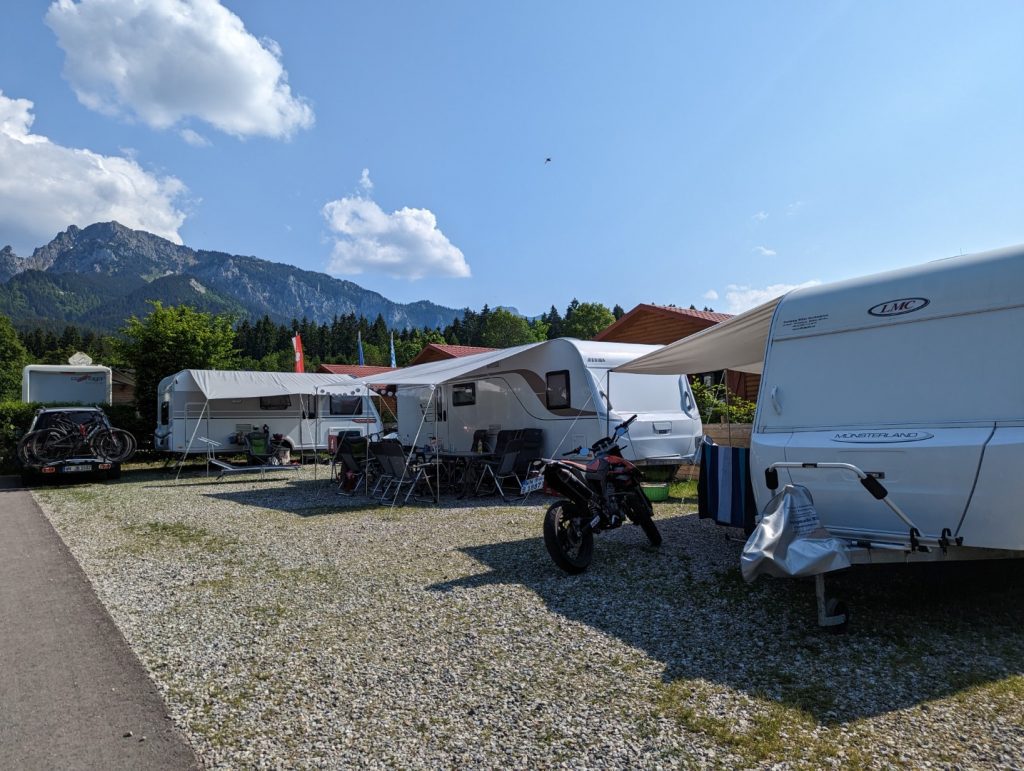 Touring Germany in a campervan is a great way to explore the country at your own pace. And now, after camping in Germany countless times, I'm convinced Germans know how to camp it up right!!! There are plenty of campsites and RV parks throughout the country, which often feel more like resorts than roughing it. As someone who drives a big van, I will admit that larger vehicles can be difficult to maneuver on smaller German roads, in Altstadts of ancient towns, and getting into parking places, but even with a campervan, you can still visit small towns, explore the countryside, and take in the beautiful scenery.
Visit The Best German Castles
It is said that there is something like over 250,000 castles in Germany! Soooo yeah, if you don't see at least one on your trip, then I don't think you "Did Germany" right! What's great about German castles though is there are huge, expensive palaces all the way to ancient ruined fortresses…..and everything in between! Most are rich in both history and culture and I have complete faith that you will find at least one to add to your own Germany Bucket List. Here are some of the most famous (for a reason) and therefore, Best Castles in Germany to Visit:
Neuschwanstein Castle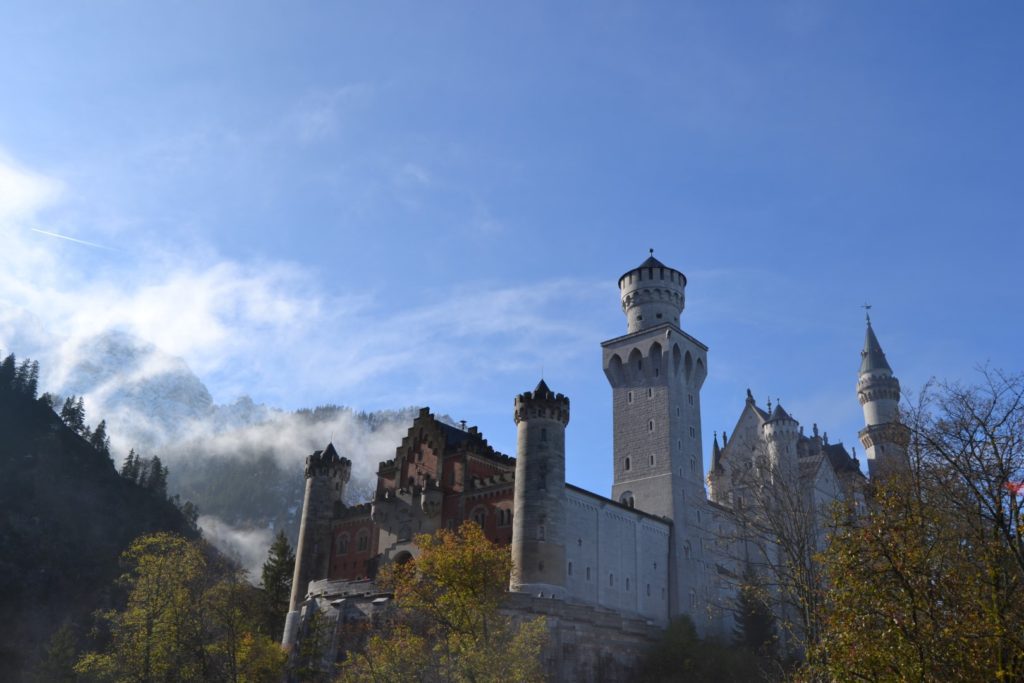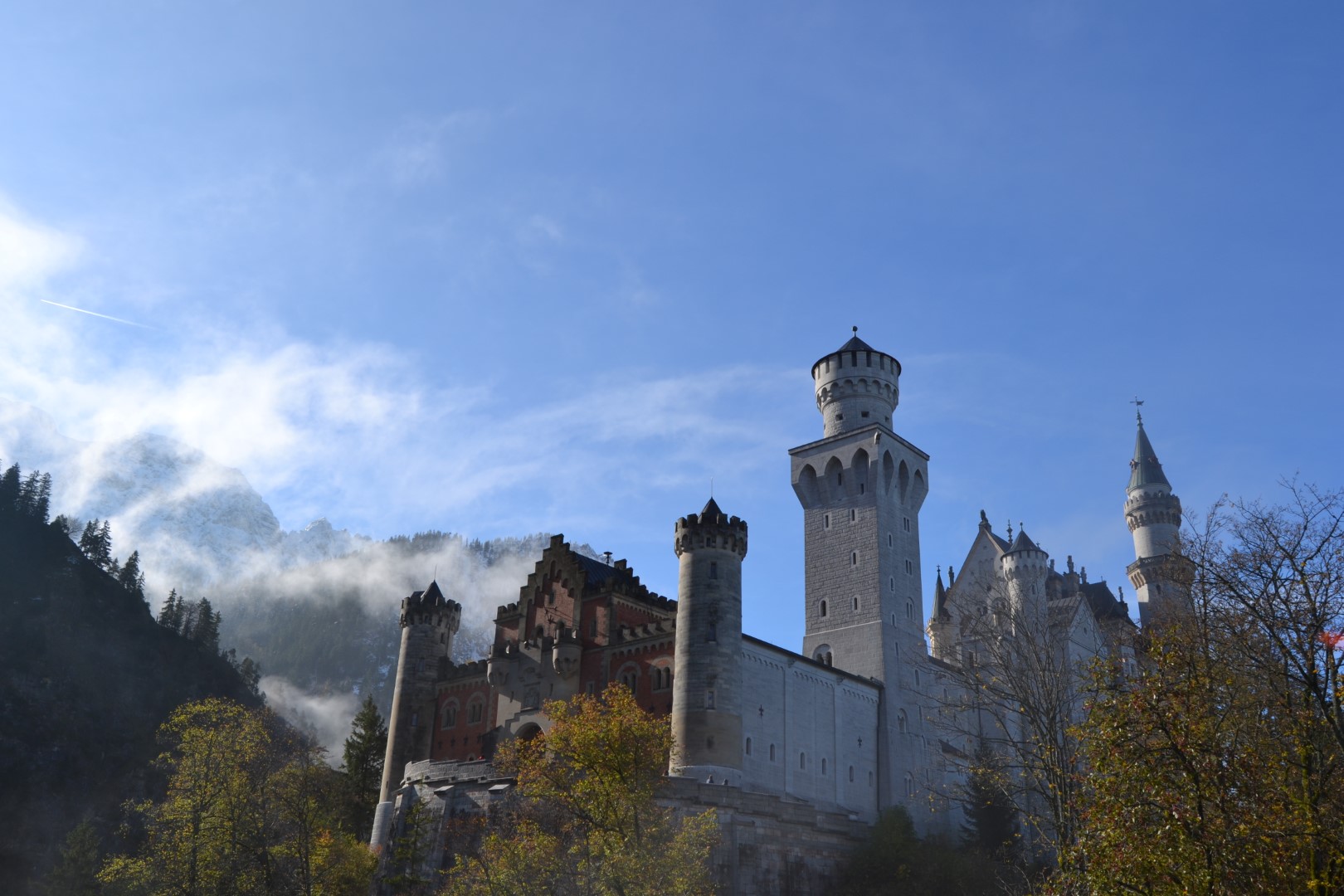 Since Neuschwanstein Castle was already listed above, we won't go into more detail here, other than to say, "Have you really gone to Germany if you haven't seen Neuschwanstein?"
Lichtenstein Castle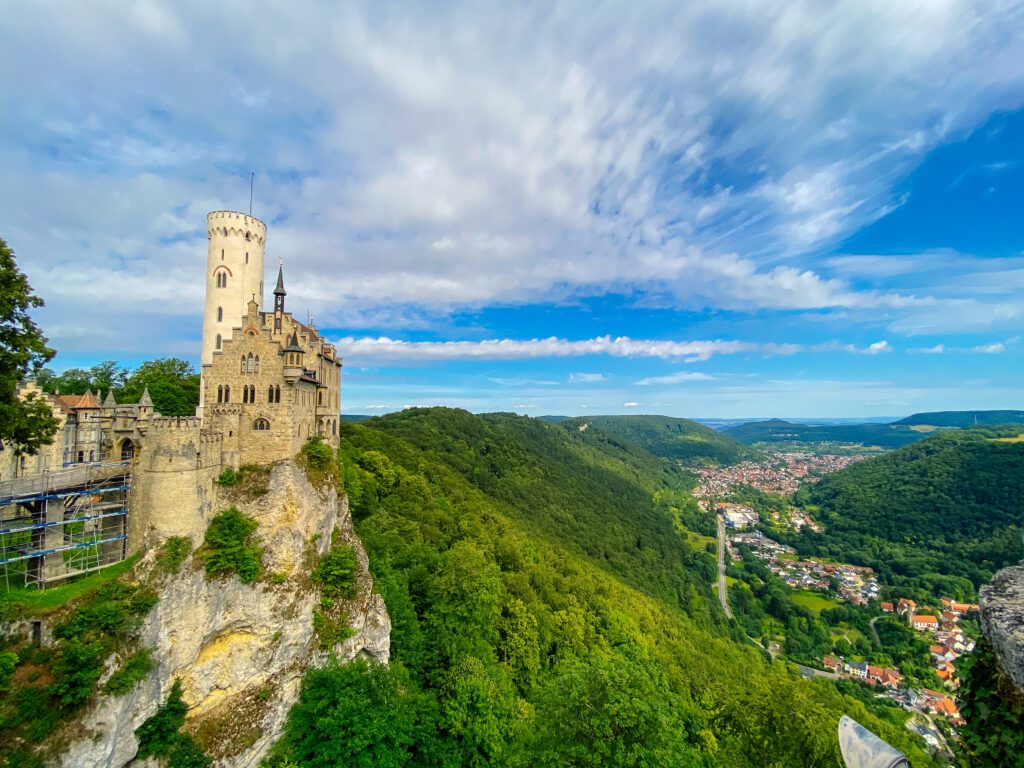 Lichtenstein Castle is a picturesque castle located in the Swabian Jura of southern Germany and is actually dubbed "Neuschwanstein's Sister" or "Little Neuschwanstein." They both are made from and for the fairytales of the German elite of their times, they are both perching high over the cliffs, and they are both simply stunning. The castle was built in the 19th century and is a perfect example of neo-Gothic architecture. Visitors can take a guided tour of the castle and enjoy the stunning views of the surrounding countryside.
Hohenzollern Castle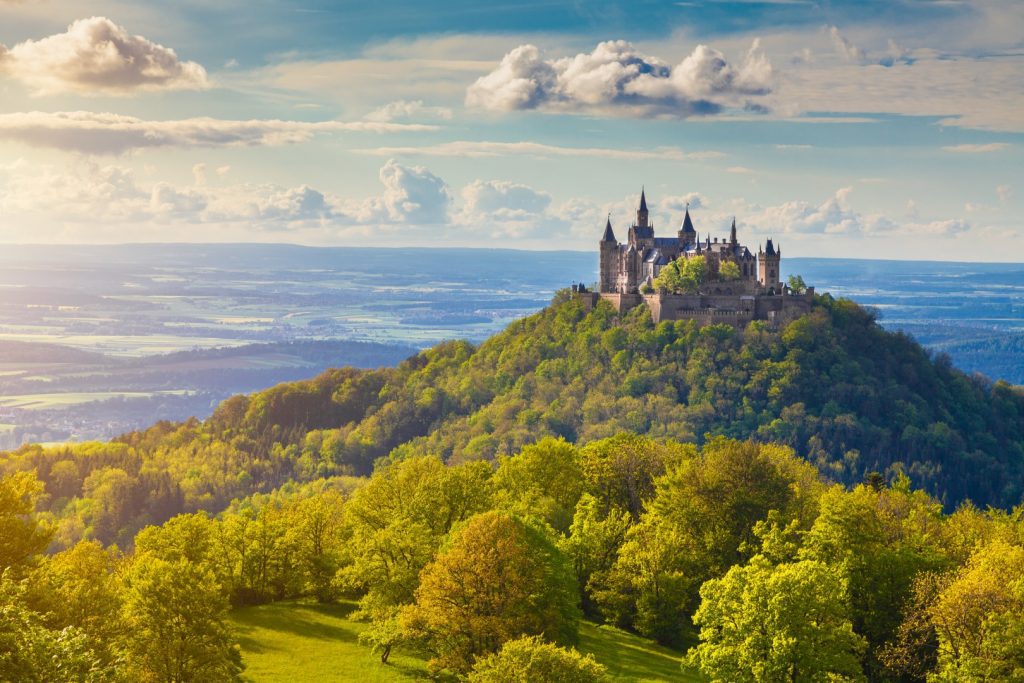 Hohenzollern Castle is a majestic castle located in the Swabian Alps of Germany and is often called the "Harry Potter" Castle of Germany. This huge fortress dates back to the 11th century and has been home to the Hohenzollern family for generations. Visitors can take a guided tour of the castle and learn about its rich history.
Insider Tip: Hohenzollern and Lichtenstein Castles are only about a 40 minute drive from one another. I personally did Schloss Lichtenstein in the morning and then enjoyed Hohenzollern in the afternoon for the perfect day of German Castle Sightseeing!
Heidelberg Castle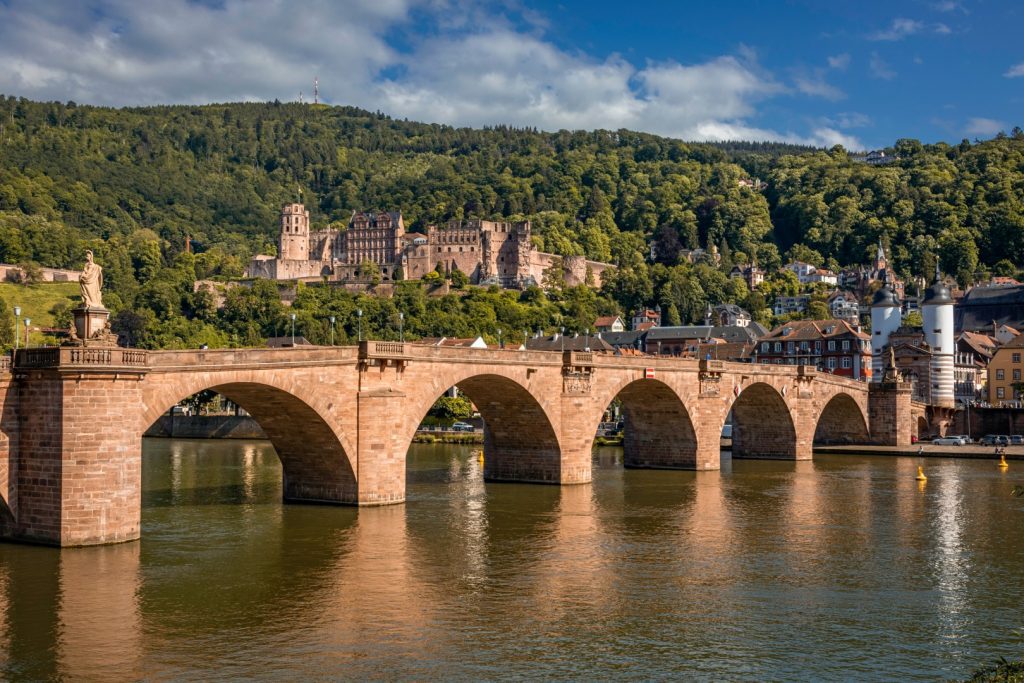 Heidelberg Castle is a beautiful castle located in the city of Heidelberg in southwestern Germany. The castle dates back to the 13th century and is a great example of Renaissance architecture. One of my favorite parts of being at the Heidelberg Castle was the stunning views out over the town and the Neckar River. The castle also holds the largest wine barrel in the world, if you are looking for quirky or interesting things to do in Germany.
Schloss Wernigerode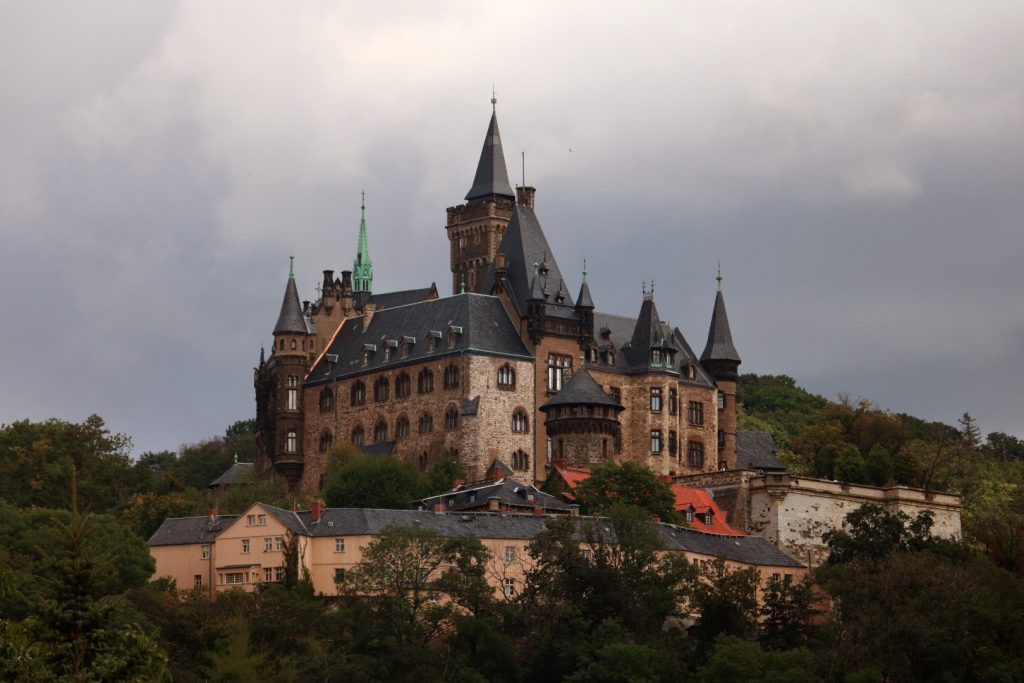 Schloss Wernigerode is an absolutely stunning castle located in the (often missed by tourists) Harz Mountains of Germany. It's another one of those kinds of castles that you thought only existed in the fairytales, yet here it is, real as can be!
Linderhof Palace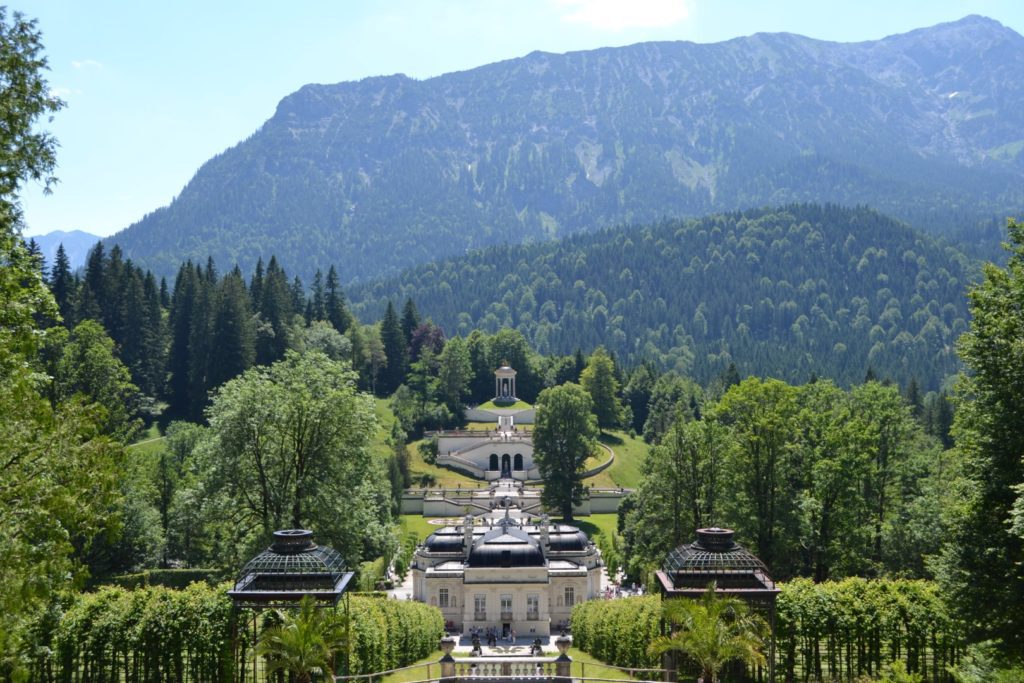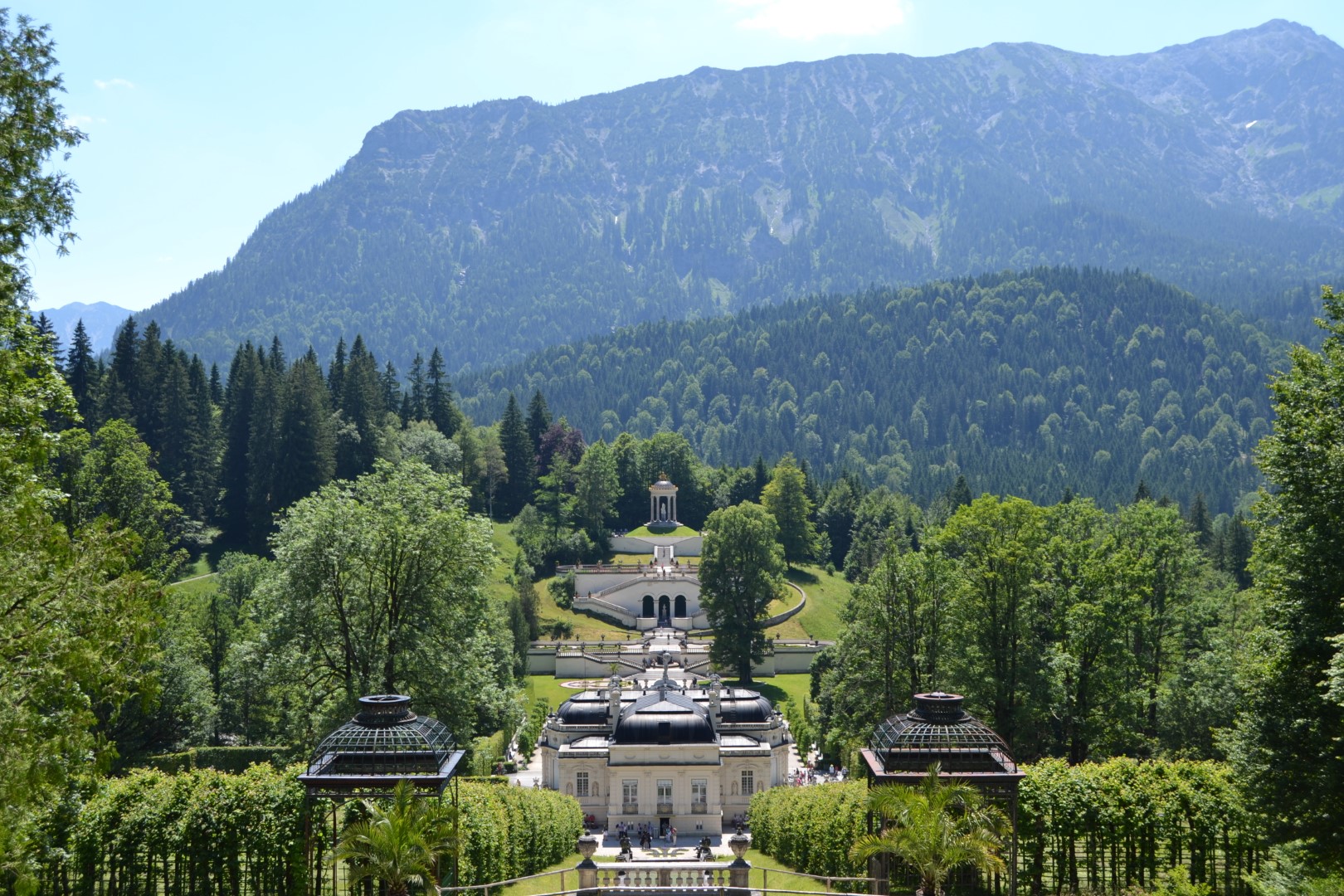 Linderhof Palace is another one of "Mad King Ludwig's" beautiful palaces located in the Bavarian Alps. It's located on the sprawling palace grounds in the mountains with countless out buildings, beautiful rococo gardens, and a man made grotto where the King would listen to Wagner. I highly recommend doing Linderhof and Neuschwanstein on the Same Day to maximize your time and get a more "off the beaten path" palace compared to Neuschwanstein.
Schwerin Castle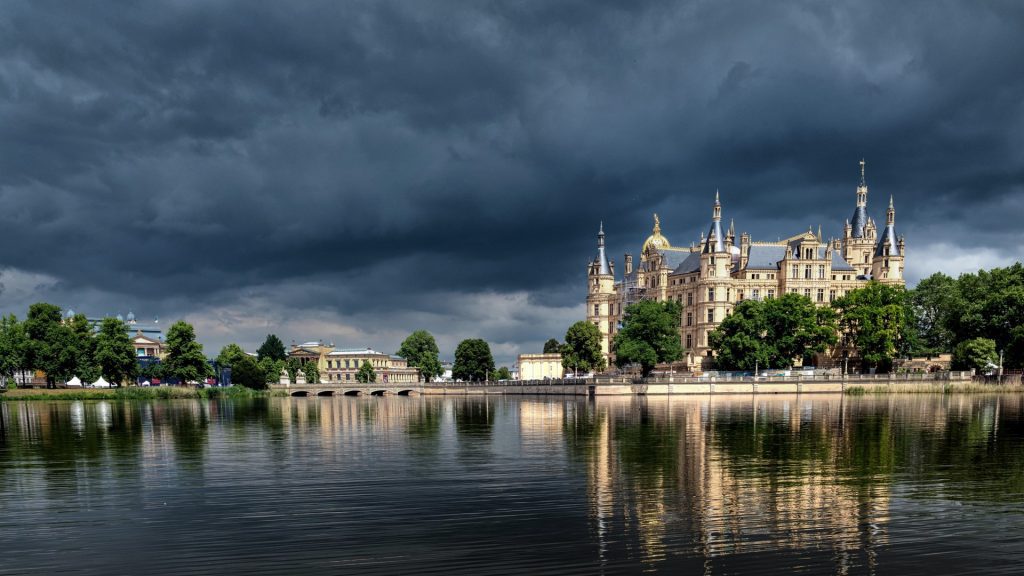 Schwerin Castle is a beautiful castle located in the city of Schwerin in northern Germany and is drop dead STUNNING as its many spires, towers, and domes overlook the lake it sits upon. The castle dates back to the 10th century and is a great example of Romantic architecture.
Burg Eltz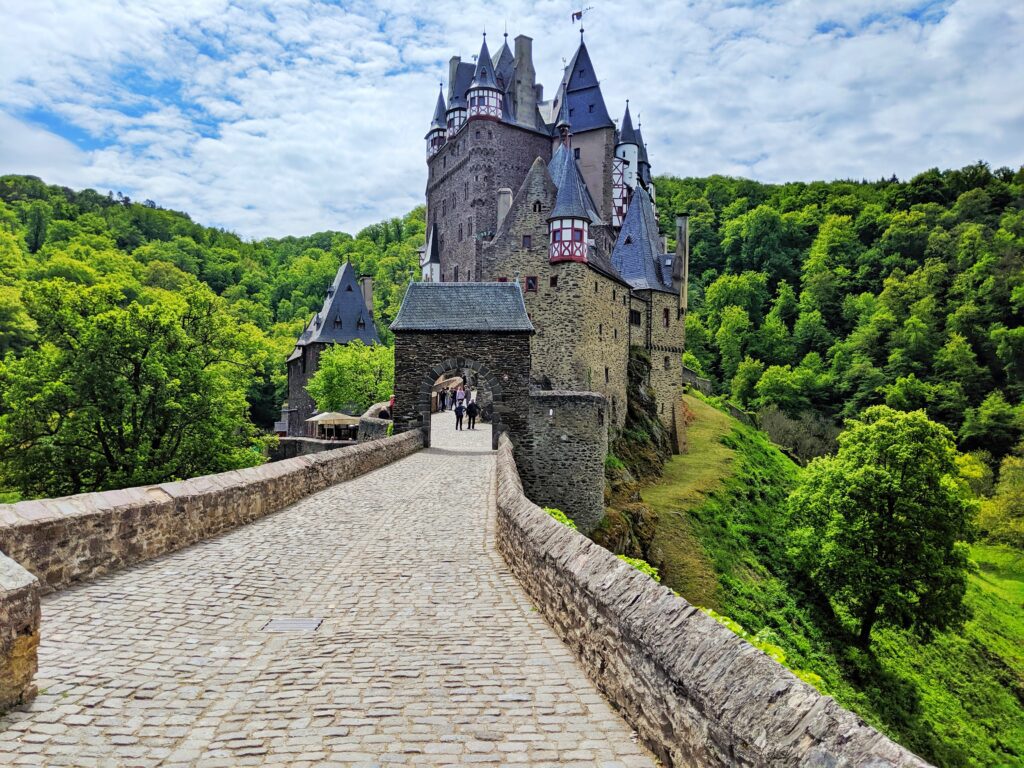 Burg Eltz is a picture perfect castle located in the hills above the Moselle River in western Germany. The castle dates back to the 12th century and is a great example of medieval architecture. As you walk over the long, iconic, stone bridge that leads to the fortress, it's easy to imagine stepping back in time.
Burghausen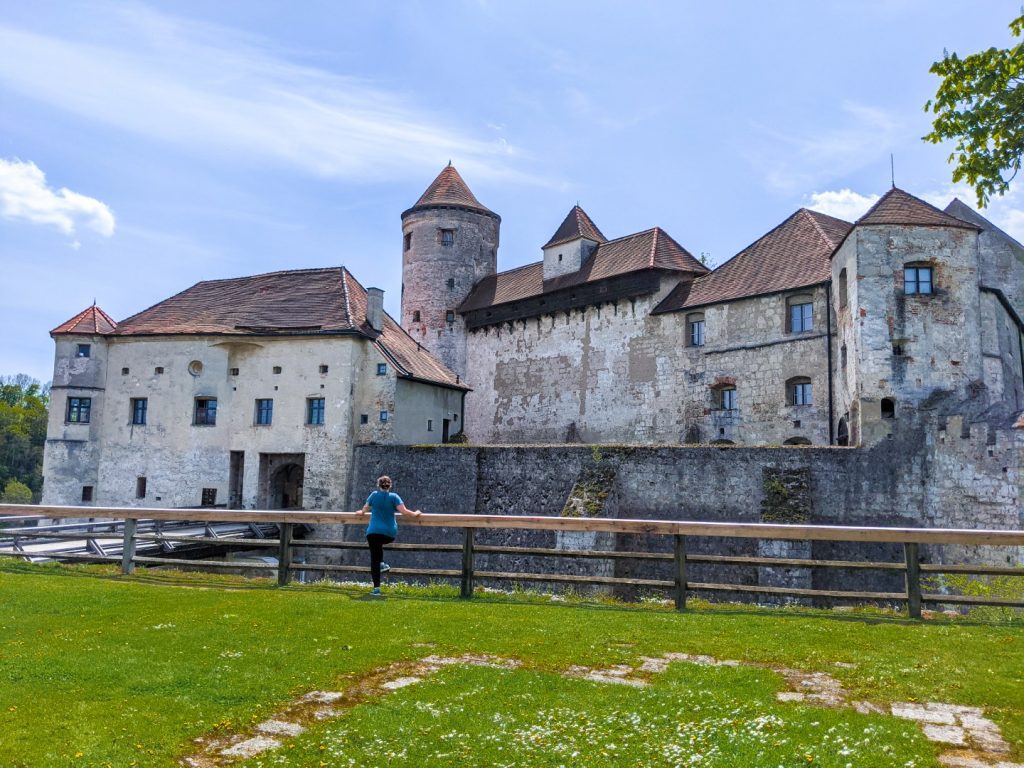 Burghausen is the "longest castle in the world" and is located in the town of Burghausen in southeastern Germany, bordering Austria. This is another great hidden gem but is well worth a visit, which can include walking over a kilometer along its walls, taking a tour inside, overlooking the bright blue river below, or gazing out over the picture perfect town from the castle.
Cheap Things to Do in Germany
Germany (and Western Europe) are far from the cheapest travel destinations in the world, but that doesn't mean that you can't still penny pinch your way through the country and still see and do some absolutely amazing things! If you are doing Germany on a budget, many of the activities in Germany are free, if not really cheap!
Wander In Germany! How do you think I got the name for my site? I'm a budget traveler in my soul and bones and what better country than to just WANDER the cobblestones of ancient cities, wander the plethora of hiking trails (Wandern is literally the German word for hiking!), or shoot, wander a free museum (first Sunday of the month in Berlin- tons of museums are free!)
Look into cheap train tickets, like the Bayern Pass or the $49 Euro Deutschland Ticket
People watch in the main squares. Pretty much every decent sized town has a main "Platz" and this is prime real estate for plopping down at a cafe or even a free bench and just soaking in the German daily flow of people. Places like Marienplatz in Munich, the Freiburg Münsterplatz, and other main squares are free and a great way to see some local life.
Dive into the History of Germany: Many historical landmarks in Germany are free including places like Dachau Concentration Camp, the East Side Gallery of the Berlin Wall
Head to the Local Stadt Parks: The city parks in Germany are phenomenal….and free! The English Gartens in Munich are bigger than New York's Central Park! The Tiergarten in Berlin is a great way to escape the grunge of the city for a few hours.
Heat Up in a Sauna: I obviously LOVE the German Spa Culture for so many reasons, but my cheap ass frugal self just can't get over that I can spend literally ALL day at a Saunahof for about €30!!!! Insane!
Take a Free Walking Tour: Most of the bigger cities have free walking tours. You simply pay what you felt the tour was worth in tips at the end
So, What Is There To Do in Germany Besides Drink Beer and Eat Sausages?
Well….a lot obviously!!!! One of the things that I love about living (and traveling) in Germany is that there is truly something here for everyone!
You want city life? You've got it!
You want cute, quaint villages? Oh, there's plenty!
You like fast paced travel? Easy!
You prefer slow moments to saok in the memories? Easy!
And that's just travel styles! One thing I've learned after living here for so long (which has meant traveling by myself, with my husband, as my family grows, and with the COUNTLESS guests we've welcomed- AKA every type of traveler you can imagine!) is that no matter what interests you may have, I'm sure we can find some amazing activities in Germany for you to do that you'll forever look back on!