Despite HOW information is getting to our audiences in this rapidly changing world of technology, content generating platforms, ever changing social media, and AI produced content, one thing will never change…
YOUR audience wants to trust that what they are consuming is the real, authentic, and engaging experiences that only genuine human connections can provide. And even more, they want to believe they can easily recreate these amazing experiences for themselves without the fear of incorrect AI information, paid off influencers with the wrong motives, or Google regurgitated facts.
Real. Authentic. Engaging. Connections. Trust.
THESE are the future of the travel industry and Wander In Germany is here for it!!

Wander In Germany, authored by US Exapt living in Germany- LeAnna Brown, is a passionate traveler. As a real, genuine, and authentic author who exudes personality (and plenty of opinions!) throughout her travel narratives, she can help connect your destination or brand in a way only she can deliver.
Unlike AI, she isn't just a machine spewing data. She resides in Germany, living and breathing the country's culture, history, and local nuances, offering countless personalized recommendations and unique perspectives that resonate with her readers. Time and time again, readers express gratitude and trust in LeAnna's content because they know she is the authority in Germany Travel.
With Wander In Germany, you'll not only get engaging, creative storytelling but also the reassurance that your partnership supports local businesses, sustains cultural heritage, and fosters a deep human connection…all qualities that are irreplaceable in the travel industry!
Reach out to LeAnna by sending an email to LeAnna@WanderInGermany so we can chat!

One of the Top Germany Travel Blogs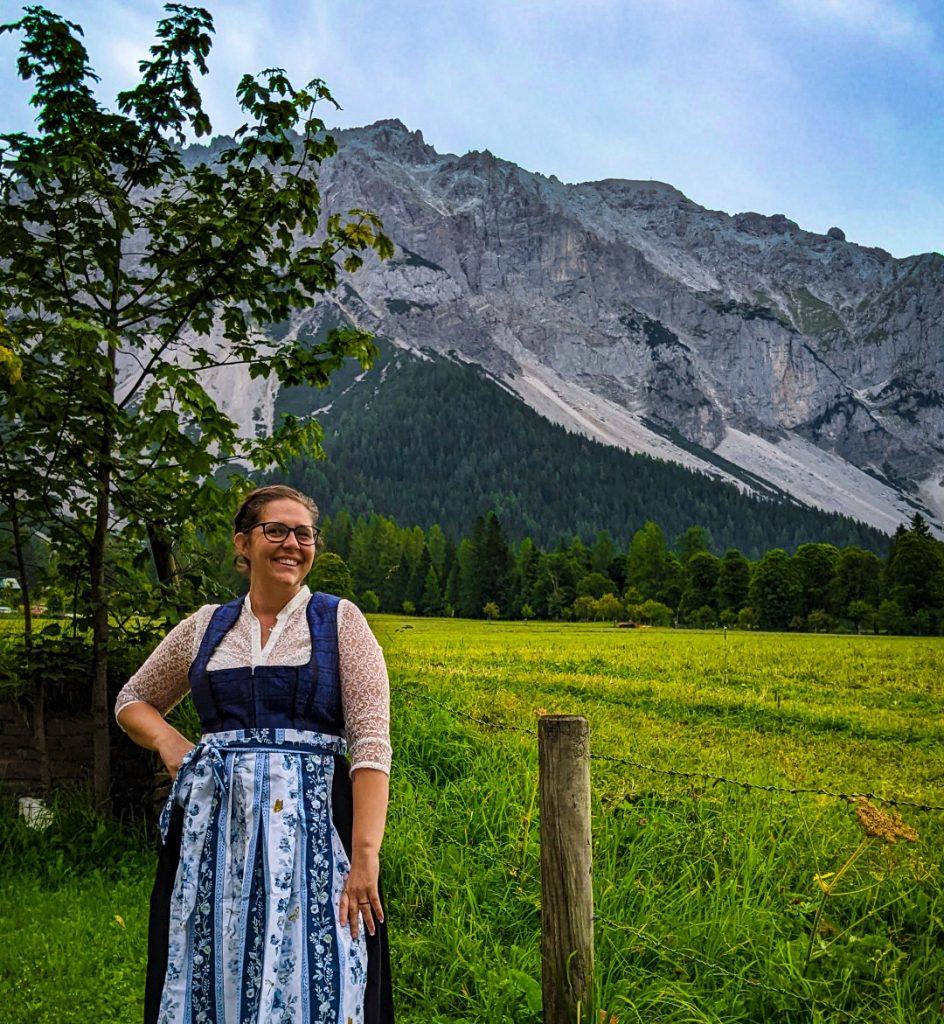 Wander In Germany ranks time and time again in the top spots in Google because LeAnna knows how to connect with readers, answer questions in extreme detail that only one could by visiting a place personally, and by being a highly authoritative site. By ranking in the top 1-3 spots on Google, that means that your brand's messages get seen daily (not just a quick blitz on social media!)
77% of all published blog posts on WanderInGermany rank on the first page of Google
56% of the articles are in the top 5 positions for the targeted keywords
26% of all WIG articles are in the #1 spot in Google!
Statistics
Monthly Pageviews: 135,000+
Monthly Unique Visitors: 80,000+
Top countries: USA, Germany, United Kingdom, Canada
Readers: Ages 25-54 years old, 75% female
Private Facebook Community: 2,500+ members (Travel Bavaria)
Admin To Travel in Germany: 25,000+ members
Newletter subsribers: 2.000+
Instagram Followers: 1,400


Feedback from Loyal Readers
Hello LeAnna,

I wanted to reach out with a big thank you for your extremely helpful website! I just returned from a 2-week trip to Germany with my family and my brother's family. Wander in Germany was practically our Bible for planning and executing a fun and memorable trip for four adults and five kids!

I really can't say thank you enough for the helpful travel tips. Everything from driving the romantic road (especially the specific towns that were worth stopping in), the Munich must-sees, regional sweet treats to try, garmisch vs. Mittenwald, etc. We skipped the Partnachklamm gorge and did the Leutasch Gorge hike instead based on your advice– that was my absolute favorite day of our trip!

Anyway, I just wanted to reach out to say how grateful I am for all your thoughtful advice and practical tips. This was our first time flying and traveling internationally with our 2 & 5 year old kids, but Wander In Germany helped me prepare and get excited for a trip of a lifetime. We now feel inspired to continue traveling with our youngsters!

Thanks again,
Joanna

Joanna- Reader Email to LeAnna
Thanks so much for the site, sharing your story, and the ideas!!

Keri- Travel in Bavaria Group Member
I wanted to say a big THANK YOU to Wander in Germany and this group fro the great tips and excellent suggestions! We had an amazing time in beautiful Bavaria staying in Garmisch with our kids and explored some new areas and took tons of photos!

Andrea- Travel in Bavaria Group Member
I've read your blogs and post questions on this Facebook page to get ideas for travel. It really helps because the level of detail is right on target with how my brain works!! I like having all the details before I go somewhere. It really eased my mind a bit to know that I had good information before heading out on our own adventure.

Shelley- Travel in Bavraia Group Member
Let's Work Together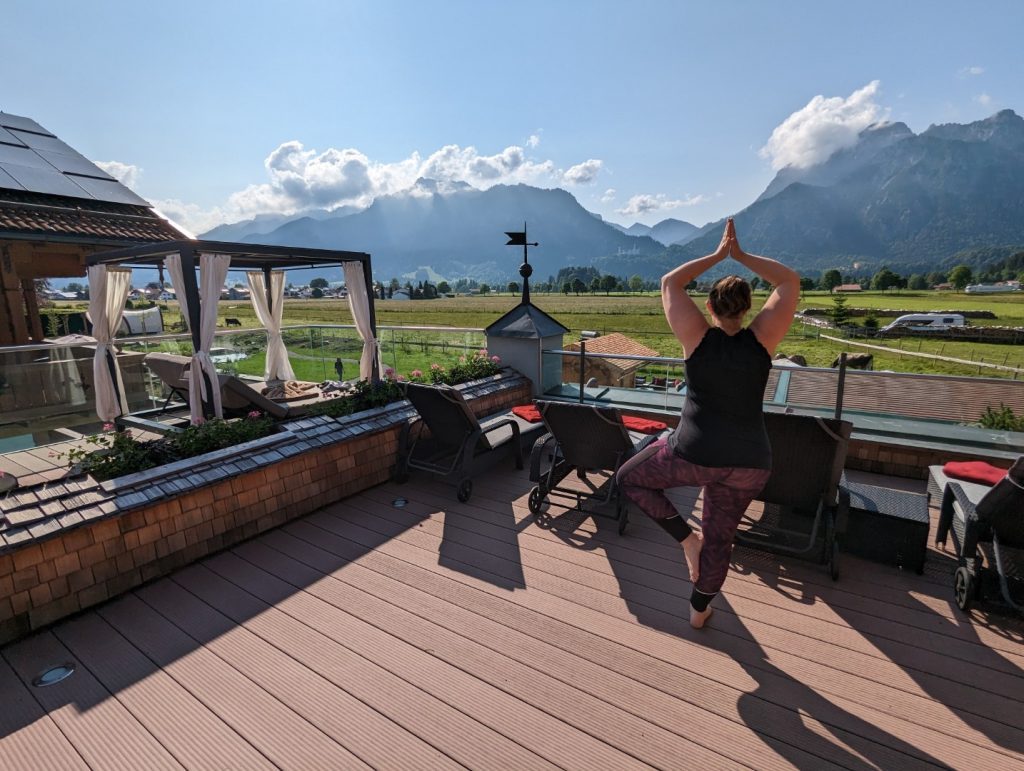 I am extremely fortunate that for my job, I get to combine my passion for traveling myself with getting to inspire others to travel more authentically in Germany!!
That is why I take my business seriously and I have spent the last 8 years becoming an an excellent writer and an expert in SEO (particularly, in the travel niche) so that only the best articles are produced on this site. And as Wander In Germany and content creation have grown, so have my passions and projects that reach people who love German culture and can't wait to travel in Germany themselves!
I absolutely love collaborating with Tourism Boards who want creative story angles to reach potential travelers and aligning myself with Brands who are also passionate about authentic travel experiences, sustainability, and building connections with others.
Here's How:
Press Trips: After all, Wander In Germany wouldn't be here if it weren't for my own personal adventures in Germany! Let me explore your (German) destination and share what insider information I found out with my readers (who especially love "Off the beaten path" locations!)
Article Creation: Writing is my jam! I'd love to create unique pieces that focus on topics that will get people excited and talking about your destination or brand, generate sustainable traffic through quality writing and SEO, raise brand awareness, or promote a current campaign you have that would benefit my audience.
Podcasts: I'm a gal that loves to chat! My new podcast series is the perfect way to highlight your destination, tour, etc through interviews or even sponsorships!
Speaking Engagement: Speaking of speaking, I love inspiring other travelers through engaging speaking opportunities. If you have an event where you are looking for an authority on all things travel (and obviously Germany travel!) I'm happy to share my list of speeches I have done for various events and organizations.
Partnerships: I am all about establishing connections! Do you want to create a long term partnership? Let's chat!
Reviews: Have a product, hotel, etc that you think WIG readers will love? I only recommend things I have personally tried myself so that my readers trust the opinions they are reading. I can do reviews for individual accommodations, travel gear, tours in Germany, local activities, transportation services, etc as long as it aligns with my readers!
Social Media: I'm not here to put on a facade. Social media is NOT my jam. However, my small (BUT LOYAL!) social following loves my authenticity on Instagram and TikTok. It's all about being real there for me and not putting on "Rose colored travel glasses" so if you want an approachable way to connect on social, I'm your gal!
Youtube: Everyone has to start somewhere. I'm starting with the "Video creation is hard work, ya'll!" But I'm having a blast learning how and putting up more and more videos on my Youtube Channel to help connect with people looking to travel to Germany.
Personalized Packages
Because I want to know YOUR brand, I only create customized packages when working together. Let me get to know you, your budget, and why you want to connect with my audience and I'll figure out the rest. In my personalized collaboration packages, I can offer a smorgasbord of the above services I offer so that you can get a little of this and a little of that!
Some of My Past Collaborations:
Rare Dirndl
Legoland Deutschland
Playmobil Fun Park
Bamberg Tourismus
Regensburg Tourismus
Hotels
Children's Travel Gear
More!
About Us
Oh hey there, I'm LeAnna Brown! Expat living in Regensburg. Mama to 3 amazing mini adventurists. Lover of Allgäuer cheese and Dürüm Döners
After embarking on a month-long backpacking adventure across Europe, including Germany, in 2010 Andy and I felt an undeniable pull to make Germany, our long-term home. Through the last 13 years, we've seized the opportunity of living in Bavaria to explore all of Germany and experience the rich tapestry of cultures and landscapes. Our Germany journey has seen the birth of our first child and third child in Germany (the second was born in the US….long story!) and we are blessed to now share our passion for travel, learning about different cultures, exploration, and adventure in Germany with them!
As expats with over a decade of experience in Germany, we've cultivated a deep affection for the country, savoring its unhurried pace, environmental consciousness, and common-sense approach, all while relishing its delectable cuisine, captivating sights, lively festivals, bustling markets, and more.
With 13 years of immersive experience as travelers, we comprehend the intricacies of trip planning, having navigated the solo, couple, and family travel dynamics. Whether you seek adventure, culture, or culinary delights, we're here to facilitate your journey and ensure you plan the best possible trip to Germany with confidence and ease.
Contact Us
We'd love to hear from you about how we can help our readers experience your brand to help them have the best trip possible in Germany!
Email us at LeAnna@WanderInGermany to let us know how we can work together!