[This post may contain affiliate links where we earn a small commission. Please see our disclosure for more information and thank you for supporting our site so we can continue to bring you awesome content for your travel inspiration!]
EEEKS! I'm so excited for you!!! Germany in the winter is honestly one of the best times of year to travel to Germany.
Ok. Ok. I say that about most seasons because each season truly does have something incredible to offer that the other seasons don't.
BUT, wintertime in Germany (especially those magical German Christmas Markets) truly is an extraordinary time to visit the country.
Whether you are going to visit some of the best Christmas Markets in Germany, are just here to do some general sightseeing in some of the most picturesque German towns, or are here to do some Alpine skiing, one thing is for sure. You are going to need to know what to to pack for winter travel in Germany. (Skip down to the bottom of this article if you are still looking for ideas on where to go in Germany in the Winter)
(Coming to Germany in December? Don't forget to read all about the many amazing German Christmas Traditions that you should try to partake in to make some magical memories!
From the right layers to the best shoes, here is my own personal packing list for Germany in December and the winter months. Read all the way to the bottom for an easy to use Packing Checklist.
How Cold Does Germany Get in Winter?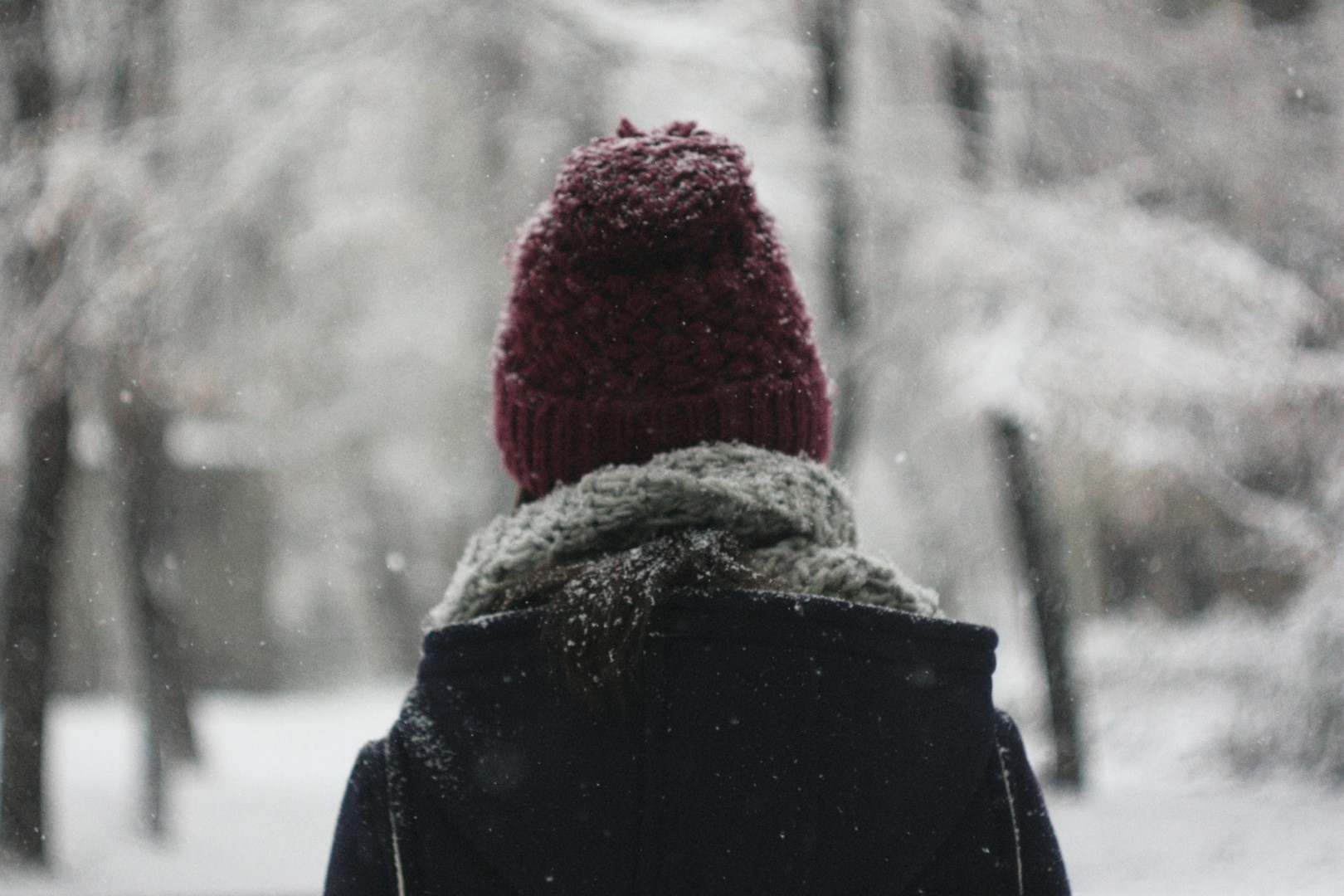 Winter in Germany is actually not as bad as one might think….well, comparatively at least.
I come from the Midwest in the US where winters can be frigidly cold with windchills so low that even Jack Frost himself would be bundling up and running inside to warm himself by a fire.
That's why I often describe winter in Germany as quite temperate really.
In General, you can expect the temperature to hover somewhere around freezing (give or take) at 32° F/0°C. This will vary slightly if you are in the Alps vs on the Baltic Sea, but on average, you don't encounter severe windchills (so the temperature you see on the thermometer is close to what it actually feels like outside) or huge blizzards in the way that I am used to, which means that winters can actually be quite nice in Germany (with the appropriate clothing!)
Obviously, if you are coming from somewhere warm, well…then you may be in for a cold shock!
Planning a Trip to Germany? Join Our Fantastic Traveling in Bavaria Facebook Group!
What Are the Coldest Months in Germany?
The weather in Germany in December and January typically are the coldest months. The exact temperatures will vary depending on where exactly in the country you will be going to. For example, in January, it may be about 28° F to 30° F (-2° to -1° C) in the South, even colder in the Alps where it could get down to as low as 20° F/ 11°C but slightly warmer up north where it could be around 34° F/1.5°C
How Long Does Winter Last in Germany?
December, January, February is typically the winter season in Germany.
Obviously, there are the exceptions, like when the weather in Germany in November decides to give an early snowfall, or when it is still very cold in March.
Does it Snow in Germany?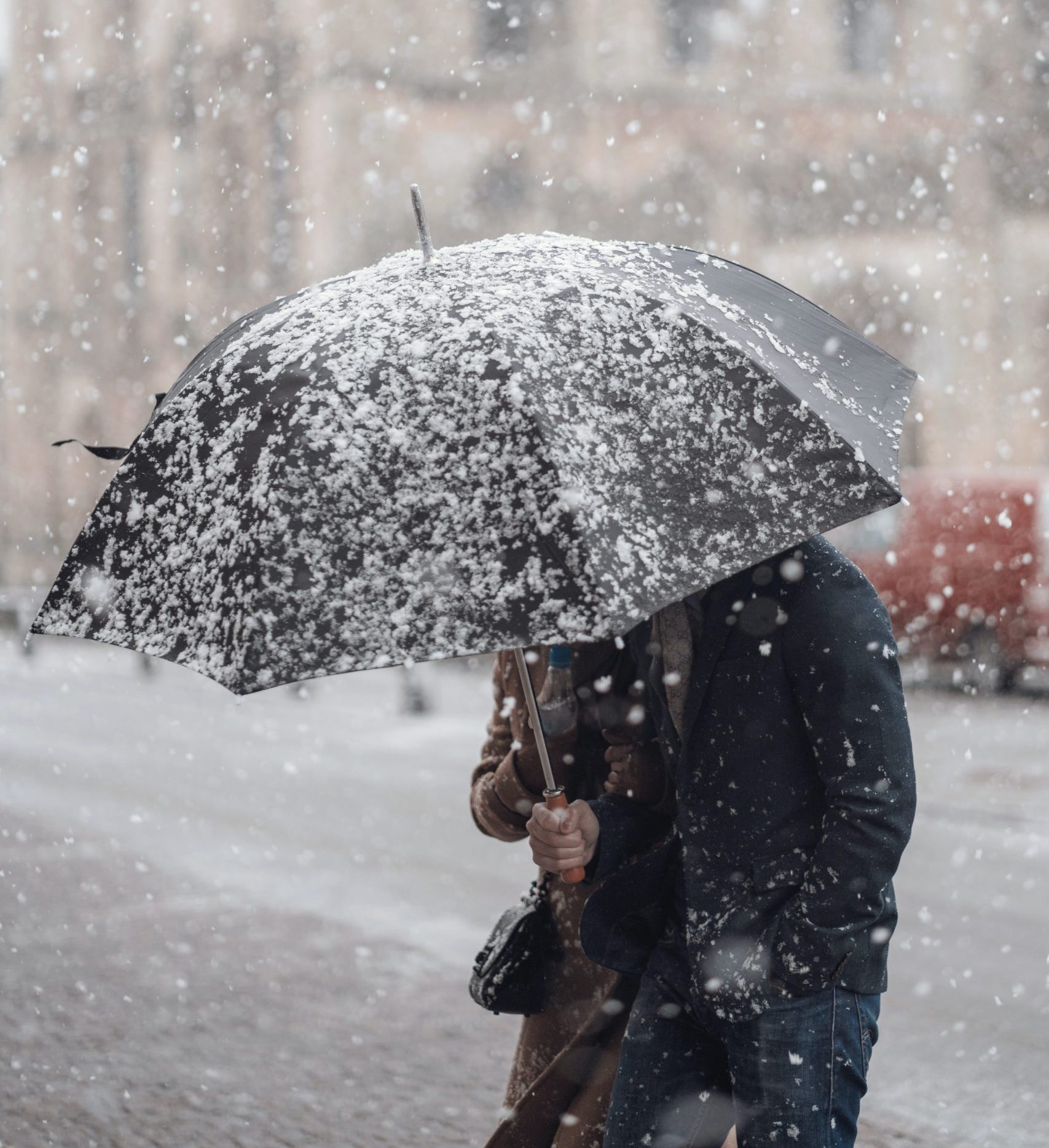 You betcha!
You will find a lot more snow the further south you go. For example, it can snow as early as October (or this year in September!) in some of the Alpine regions. Alternatively, while you can absolutely find snow all over Germany in winter, you are more likely to encounter more rain than snow up North, so an umbrella is an absolute must when packing for Germany (during any season!)
How to Dress in Germany
Whether it is December or July, you are going to find that Germans dress very realistically and logically. What do I mean by that?
It's not that Germans aren't fashionable (ok, even I question their sock with sandal look), it's that they are PRACTICAL!
Instead of wearing jeans that might get wet and take 2 days to dry out, you are more likely to find them in hiking style pants if out sightseeing or at the Christmas Markets that are comfortable, breathable, and quick dry.
Instead of wearing tennis shoes or sneakers, it's more common to see Germans wearing heavy duty hiking style shoes that will weather the rain and long days of walking around on cobblestones.
Now, that is NOT to say that you won't find jeans, cute outfits, and top fashion (in fact, I think Germans are extremely "spiffy" looking, yes I said "spiffy"), but as a tourist, take a page out of their own playbook, and dress as they do: Practicality over Looks!
It's All About the Layering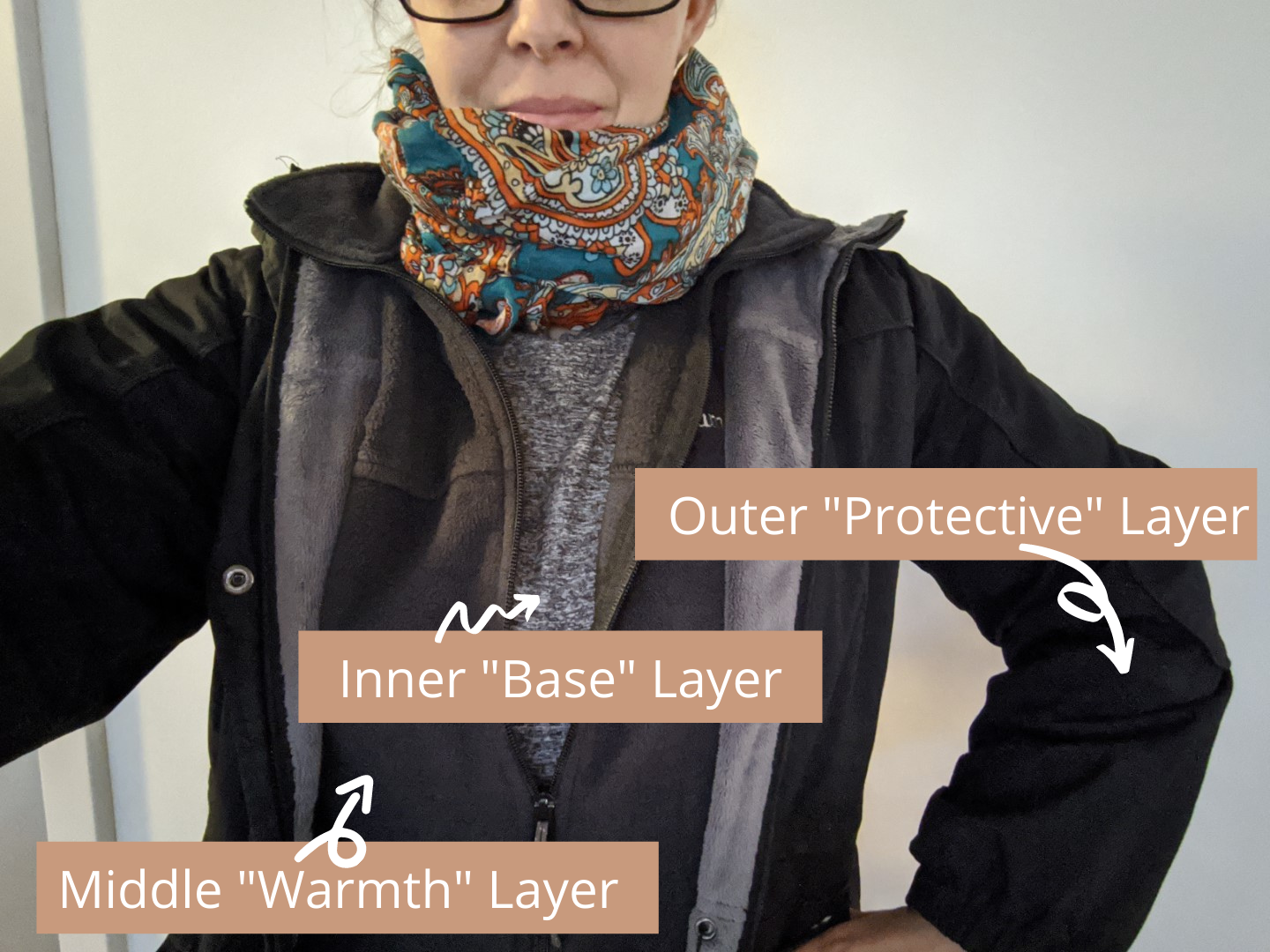 You've been told this before but boy is it ever so true when deciding what to pack for Germany in the winter.
It is actually really shocking how the proper amount of layering can make a 32° F day feel surprisingly lovely!!! (Albeit with no rain!)
How To Layer Appropriately When Packing For Winter
You are going to want to pack approximately 3 layers. I know this may seem like a lot, especially when packing for a trip, but believe me, if you plan on spending time outdoors in Germany in the winter, you'll thank me later!
Start with a Base Layer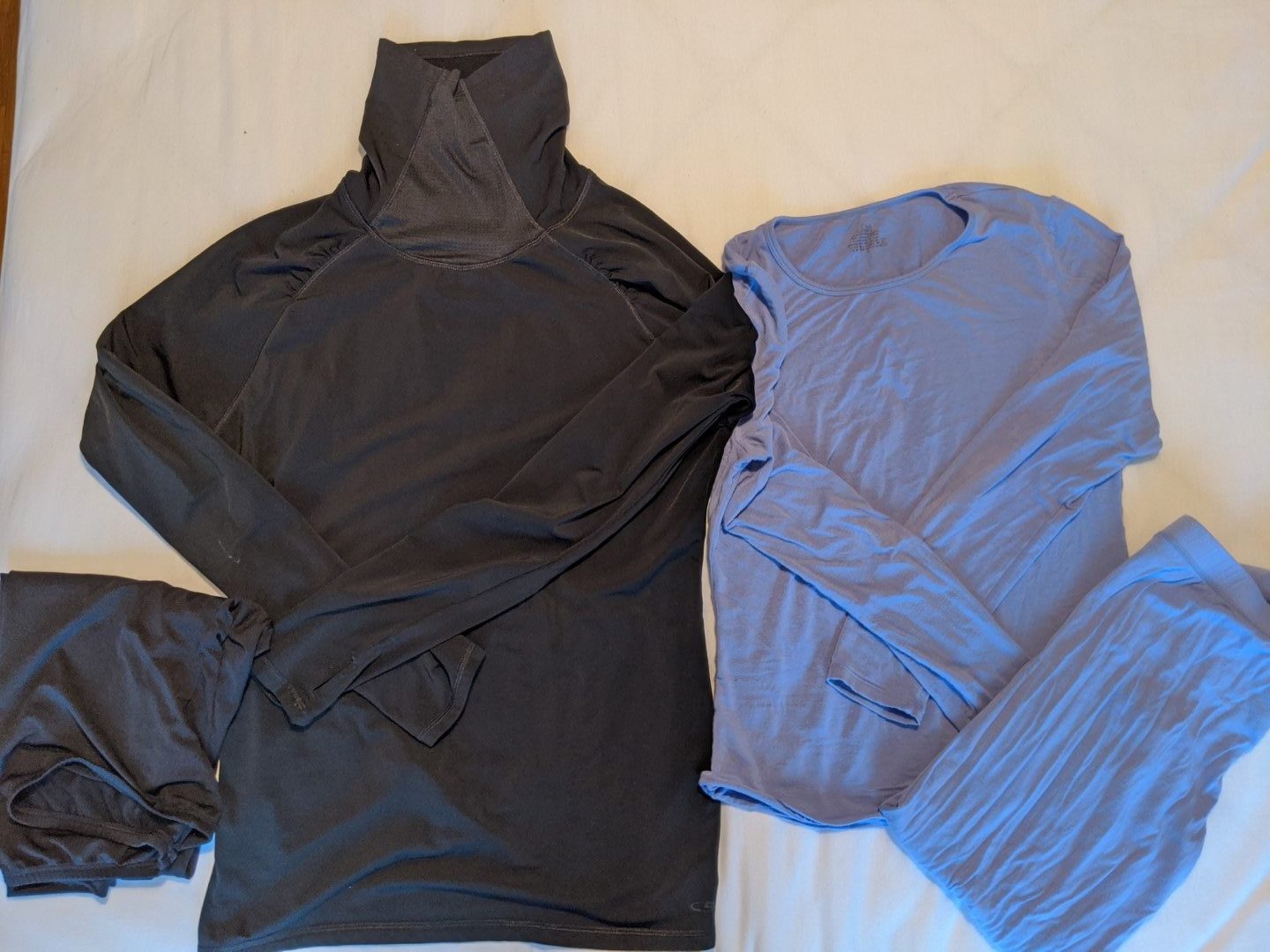 Have a pair of moisture-wicking long underwear. I like a polyester blend. However, thermals are also good for warmth.
Create a Warm Middle Layer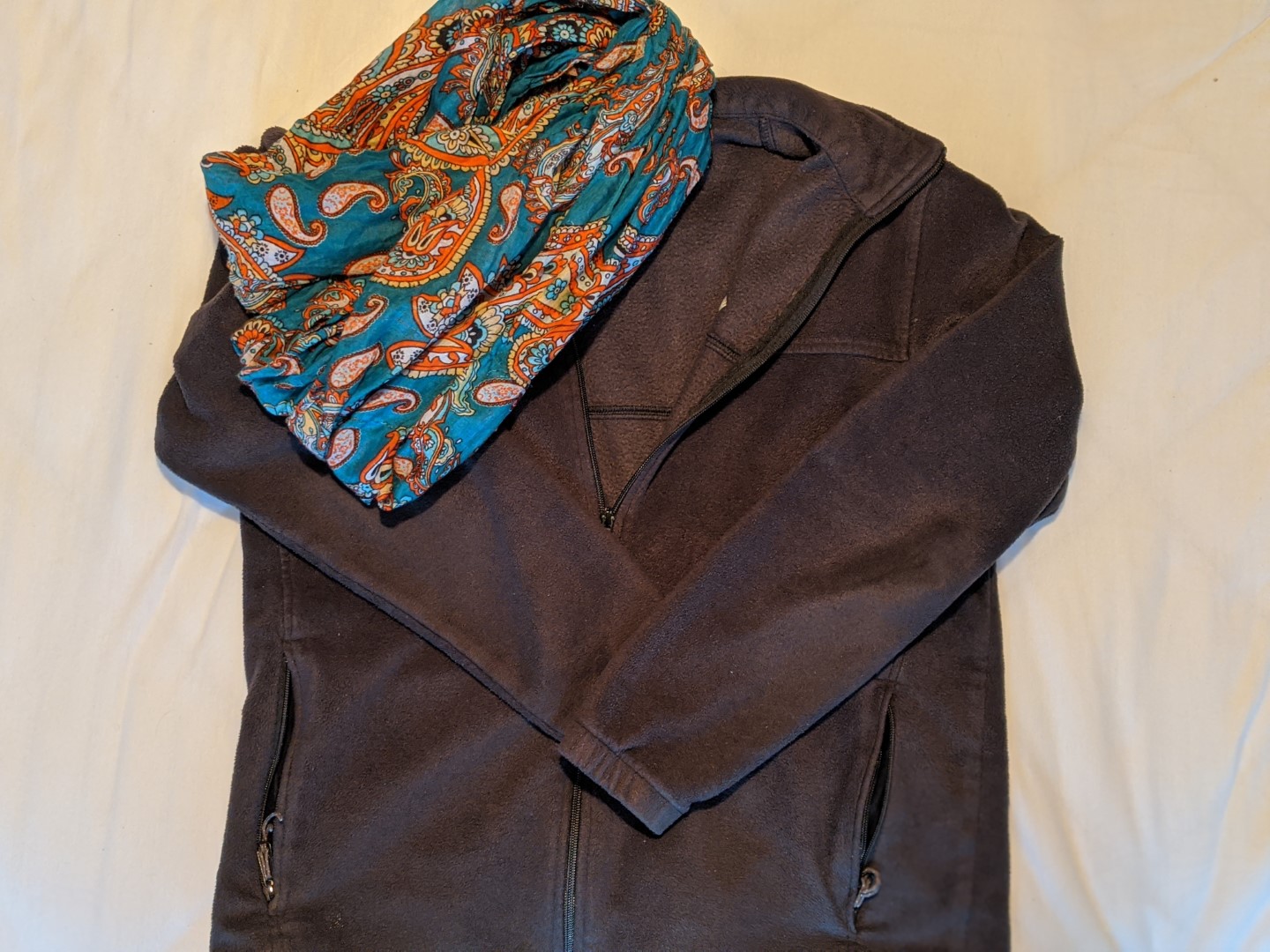 This layer is all about warmth. I personally love my fleece jackets because they are easy to zip up and down to adjust for body temps, but if I am skiing in the Alps, I also typically throw on an additional sweatshirt or thick sweater in addition to my fleece just because I'm a wimp and get cold easily. Besides, I figure the more layers (that I can take off if I get hot) the better than being whiny and cold!
Protection From the Elements as an Outer Layer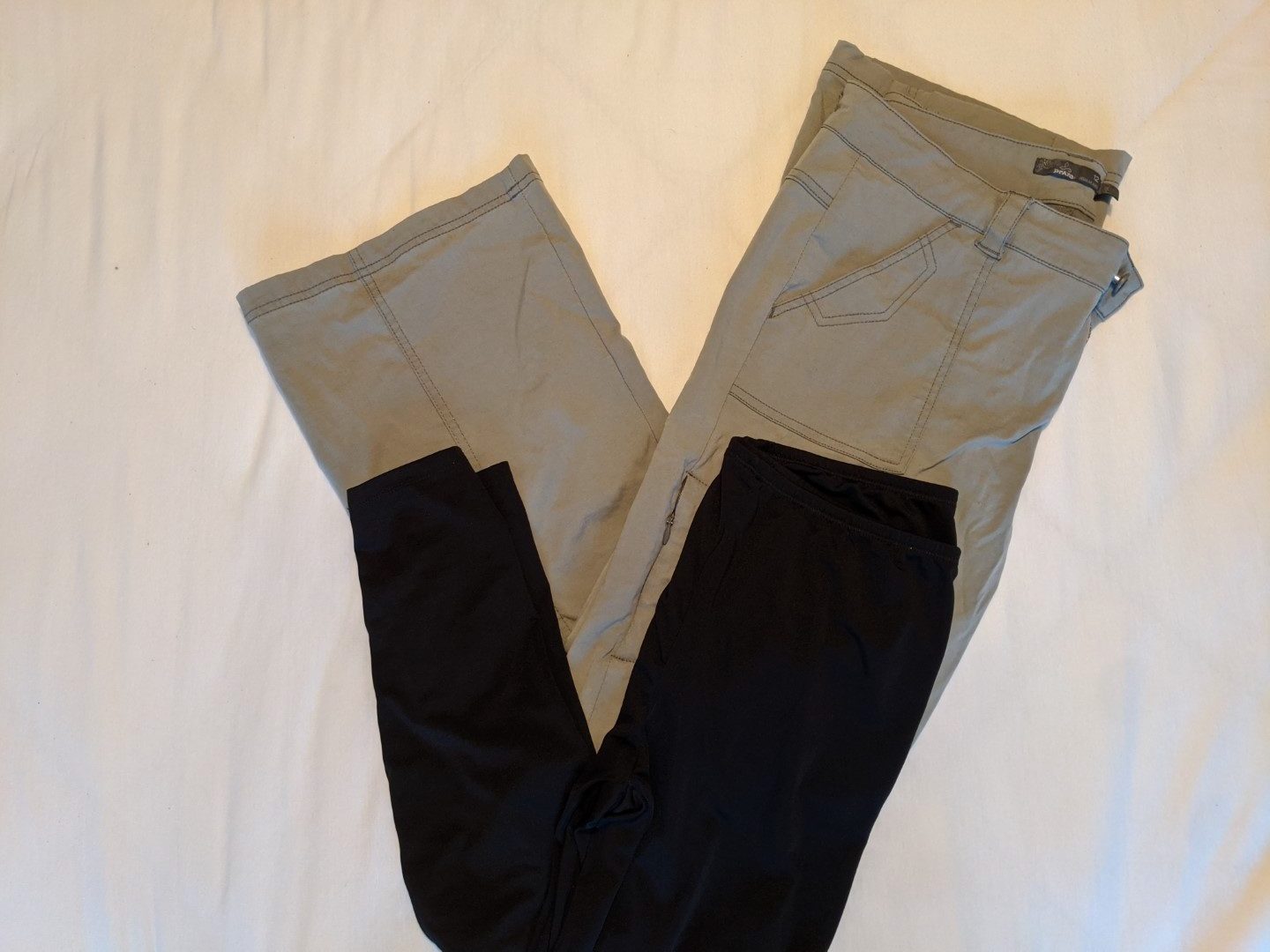 Finally, you want a weather-resistant outer layer. Choose coats that are rain and wind proof (I even like to spray my coats with Scotch Guard to help with the rain!). Down Coats that have a good "air bubble" in them are particularly great for cold, cold weather.
Personally, I've had a Columbia Winter Coat for EONS (Guys, I'm talking liiiiike 15 years!!) and it somehow still is serving me well!
Shoes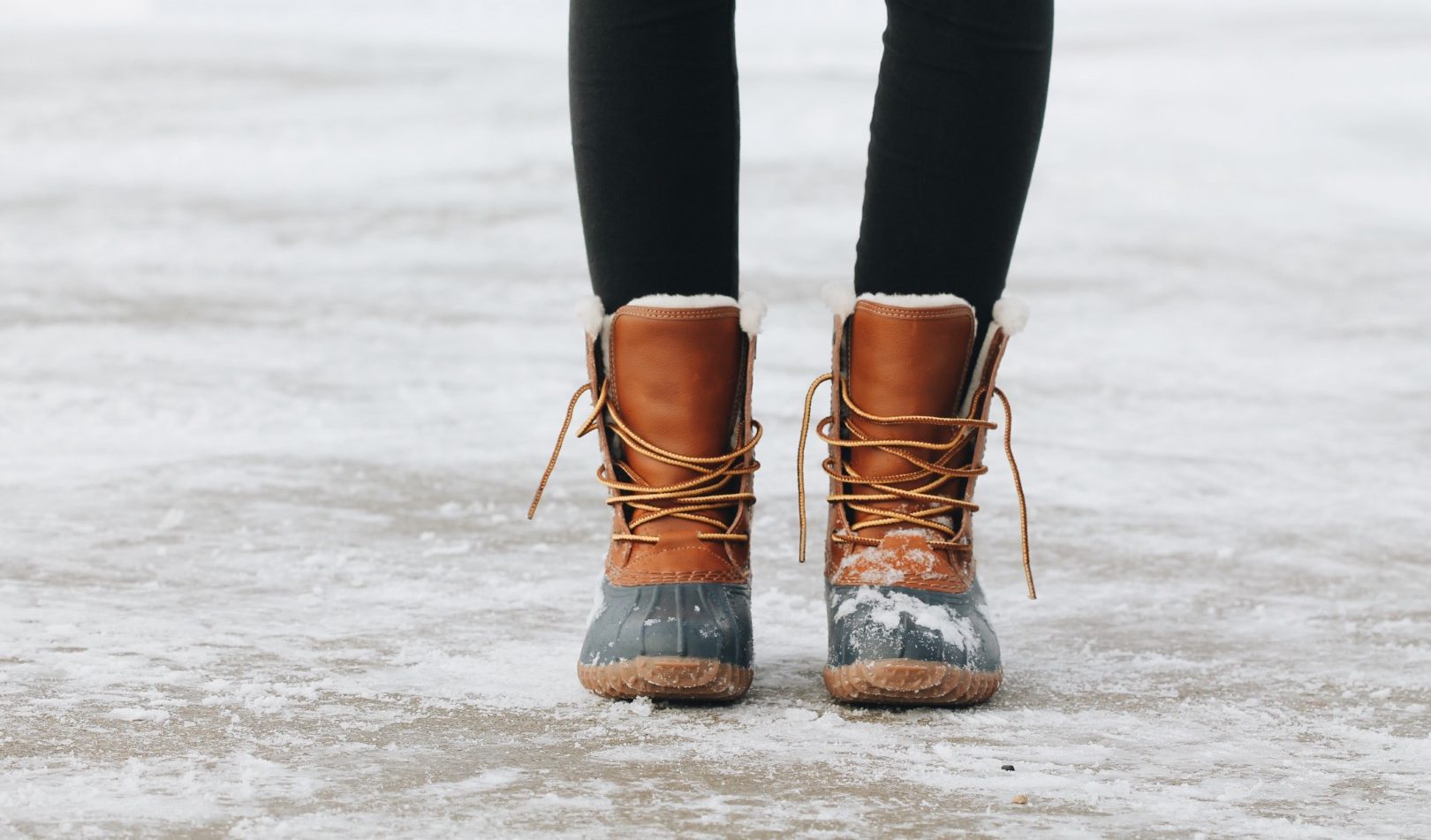 This is SUCH an overlooked aspect of packing for Germany in the winter.
I've heard it said before that if your feet get cold, your whole body will be cold.
And I don't know about you, but walking around for hours with WET, cold feet would make even Jolly Old St. Nick a grumpy traveler.
The reality is that a good set of boots is actually going to be a great choice, but that gets really bulky when trying to pack for a trip.
A good alternative is to find a hiking style of shoe that is weather resistant. Buy a half size up and get some really good wool (or Smartwool) socks to add in warmth without adding a ton of bulk and weight for the shoes.
What to Pack for Germany in December and the Winter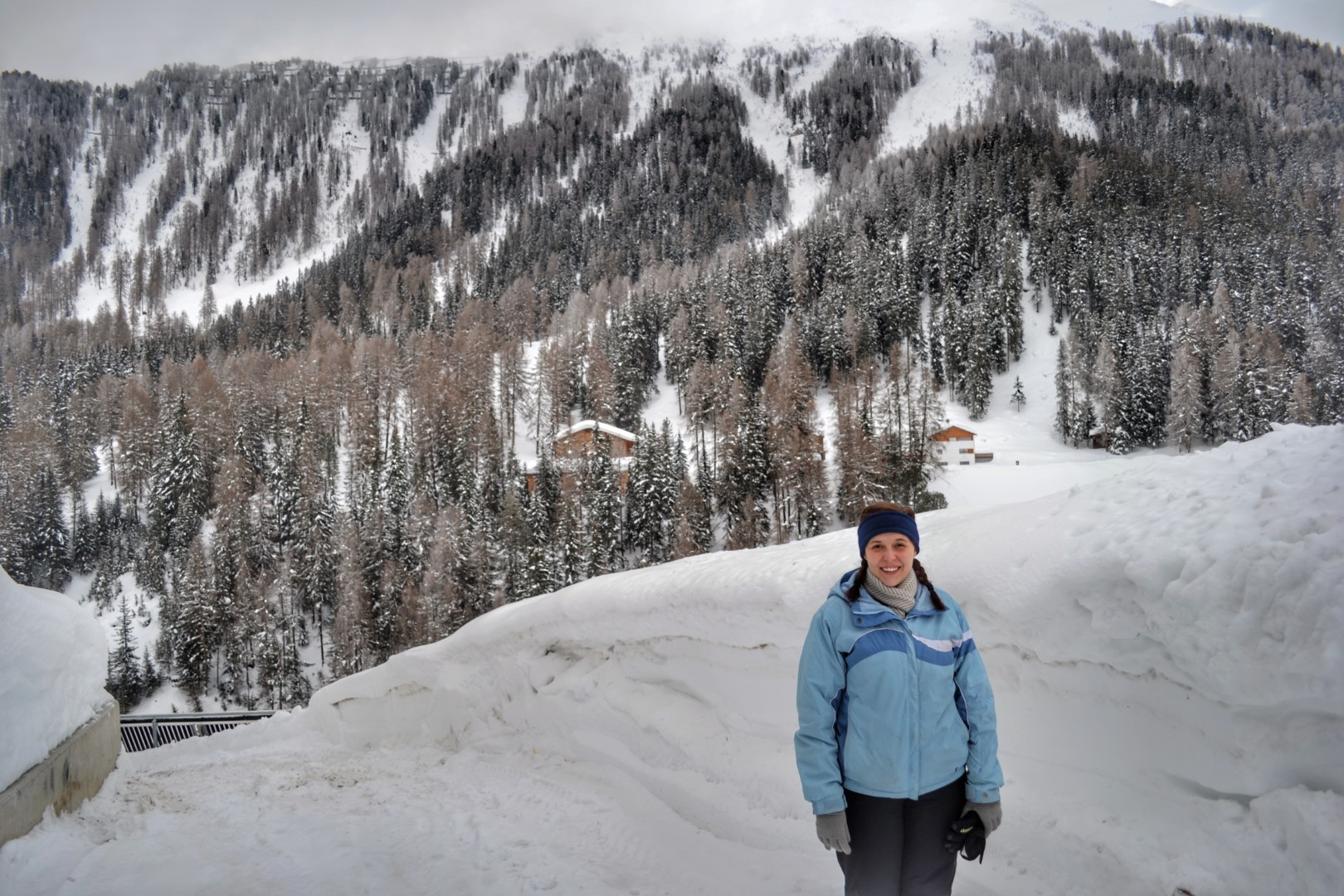 Alright, so what EXACTLY should you pack? I've broken it down so you can quickly see what you need and of course, you can download my free, printable, checklist for you to use at home as you pack to ensure you haven't missed a thing.
This Winter Germany Packing List
It's hard enough packing for any trip, but packing for Germany in December or any of the winter months can quickly get out of hand with the bulk of the clothing as well as the amount needed for cold days.
This packing list will accommodate 4 days of clothing. I personally always wear my clothes twice when traveling (unless they get really dirty or particularly sweaty) so that means that this packing list will get you about 1 weeks worth of clothing to wear in Germany. The only acceptations are socks and long underwear layers. I ALWAYS bring extra socks because, as mentioned, if socks get wet, you are in for a miserable day and if the long underwear didn't get sweaty, I will reuse them.
I also pack pretty basic colors when traveling. So, if you are the next Instagram Star, you'll want to find a different packing list. If you are a typical traveler who actually wants to enjoy your days at the Christmas Markets rather than freezing at them, READ ON!
It is easiest if you have shirts that will match with just about any bottom and vice-versa. This allows you to mix up your outfits for more variety as well. That means that with just 3-4 tops/ bottoms, I can actually get quite a few different variations of actual outfits, especially if I have layers like a vest that can really mix and match looks.
Germany Winter Packing List
The Basics:
4 Sets of Undergarments (Underwear + Bras for Women)
6 Pairs of Smart Wool Socks
Pants
2 Sets of Long Underwear (Can add 1 set of Thermals if going to particularly colder areas)
2 Pairs of Thick (warm) Leggings (Preferably ones that can be worn both on their own as well as a base layer under other pants)
2 Pairs of Weather Resistant Pants (or sub 1 pair of Jeans) that a base layer will fit under
Tops
2 Sets of Polyester Long "Underwear" Tops as a base layer (Quick dry/ breathable long shirts)
2-3 Sweaters or Long Sleeve Shirts
1 Short Sleeve Shirt with Cardigan or Jacket for Indoor Days
Optional
For Women: 1 Long, Maxi Dress. (If I know I will be going to a fancy dinner or attending an event that I need to look like more than just a sightseeing tourist, then I love Maxi Dresses. You can wear a long underwear layer of pants underneath, put a cardigan on top, and wrap a scarf around and voila. Instant, warm, "nice" look!
Jackets/Coats
1 Fleece Jacket for "middle" layering
Optional: Flannel Button Up Shirts are great for winter packing. They are cute, warm, and incredibly easy to layer!
Optional: A Down Vest is another fantastic layering option and versatile for different looks (Unfortunately, anything down is going to be bulkier to pack, but at least they are light!)
Shoes
While it takes up a lot of room, I like to always bring 2 sets of shoes if my luggage can manage. A pair of weather-appropriate walking shoes are a must and, depending on where I am traveling to in the winter, I also often take a pair of boots. This way, if it does rain/snow not only am I prepared with the proper footwear, but also if one gets wet, it will give it time to dry out so I'm not stuck in cold, damp shoes!
1 Pair of Weatherproof Hiking Style Shoes
1 Pair of Boots (Note: I love bringing my knee high rider boots if I am wanting to look a bit more fashionable (I know, "LeAnna and fashion" aren't really synonymous), but I always Scotch Guard them before going out on a potentially rainy/snowy trip). Alternatively, if I am going to be where I know there will be snow for sure, I'll wear my snow boots, which are shockingly comfortable for walking in as well and keep me nice and toasty warm!
Tip: As annoying as it may seem, wear your bulkier pair of shoes (so probably your boots in this scenario) in the airport. This drastically will cut down on luggage weight as well as give you a lot more room in your bag to pack other things.
Other Essential Winter Gear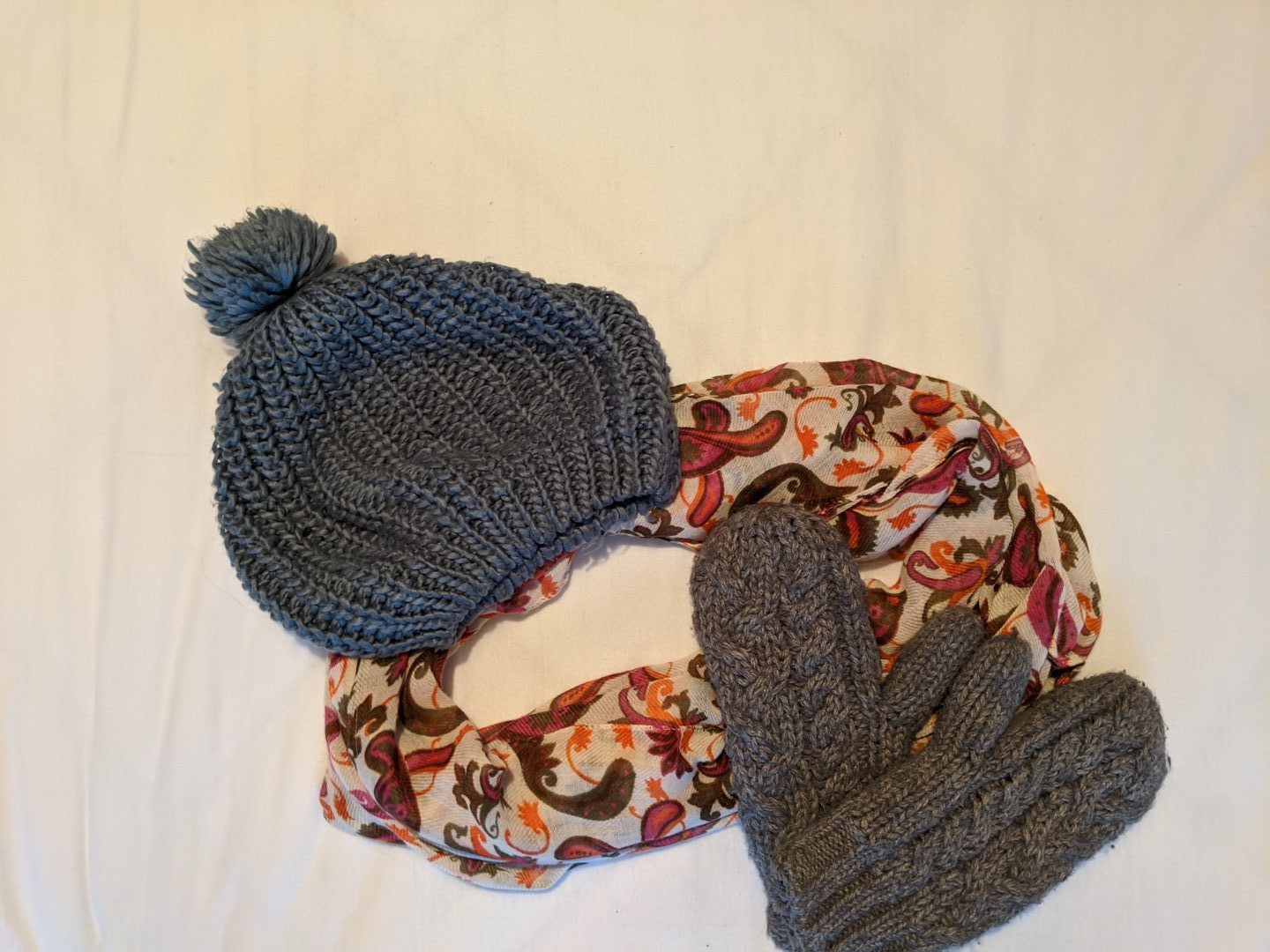 1 Pair of Very Warm Gloves/ Mittens
1 Scarf
1 Hat
Other Essential Packing List Items
Toiletries
Shampoo/ Conditioner/ Lotions
Razer
Deodorant
Toothbrush/ Paste
Misc/ Optional
Jewelry
Travel Pillow/ Blanket
Eye Mask/ Ear Plugs
Guidebooks
Hand Sanitizer
Travel Clothesline (in case anything does get wet and you need it to dry quickly)
Feminine Hygiene Products
Optional: Money Belt
Swimsuit
Whhhhat? A swimsuit for a December in Germany?
One of my favorite activities to do in Germany is to go to a "German Bath" or "German Spa." These Saunas are amazing, and some hotels actually have a sauna in their own facility.
Luggage
1 Suitcase or Pack
1 Day bag
Packing Cubes
Important Documents
Passport
International Driver's Permit
Hotel/ Car/ Activity Reservation Print Outs (or downloaded to an easy to get to file in your phone)
Funds
Wallet or Purse
2 No Foreign Transaction Fee Credit Cards (Call ahead to notify them you will be traveling to Germany)
2 Debit Cards
Tech
Phone Charger (and phone)
Headphones
2-3 Power Adapters (Per Person)
E-Reader/Books
Places to Visit in Germany in Winter
If you are still wondering where to go in Germany in the winter, I hate to say it buuuut….ANYWHERE! No, really! There are very few places that are REALLY worth waiting until warmer months. Just bundle up and get out and explore!
If you are coming in November or December, I HIGHLY recommend planning it around some amazing Christmas Markets! Why not see the markets and do some city sight seeing at the same time? Here are some of the most famous cities with Christmas Markets in Germany:
If you are coming in January or February, then really any city or town will do. Cities like Berlin can be great in these months when there aren't as many tourists as the busy summer months. Alternatively, head to the Alps in Bavaria!!! Even if you don't ski, it can be wonderfully beautiful! I absolutely love the Garmisch area in the Alps with a day trip over to the Neuschwanstein in the winter can be magical. Or the Harz Mountains in central Germany or the Bavarian Forest are all enchanting as well!
Skiing In Germany
Obviously, if you are heading to some of the best ski resorts in Germany on your trip, you'll probably need to adjust your packing list a bit to include things like snowpants (and maybe even your own ski gear, if you so choose). On the other hand, a lot of places will rent out snow gear, including clothing for the day depending on where you go.
No matter where you end up going or exactly when in the winter months you choose to visit Germany, with the right planning and the right packing, you just might find that winter is one of the best seasons to visit Germany!