[This post may contain affiliate links where we earn a small commission. Please see our disclosure for more information and thank you for supporting our site so we can continue to bring you awesome content for your travel inspiration!]
3 Days in Munich seems to be that perfect sweet spot for the ideal Munich itinerary. It's not so fast that you feel rushed and you aren't spending a lot of time dawdling either. Now, that's not to say that I don't think that you could easily spend more time in Munich. I also think that the city is the perfect place to base yourself for day trips in Bavaria, as there are SO many great day trips from Munich!!
However, if you are looking for three days in Munich Germany, here is the itinerary that I suggest to all my friends, family, and readers.
If you've been following along, I've constructed my "Things to See in Munich in 3 Days" as a sort of "Build Upon" type of itinerary. If you have three days, you can easily rearrange the days or activities from my previous posts to better suit your trip, but ideally, I have planned the three days in order of what I find to be the most important from start to finish. Meaning, use your final, 3rd day to really appeal to your own personal travel interests.
Planning A Germany Trip? Join our Travel in Bavaria Facebook Community To Help!
To Recap
Munich Day 1
Your first 24 hours in Munich is going to be jam-packed of fun and culture.
Click Here to Read the Full 1 Day in Munich Itinerary and all my specific recommendations.
Start at the Marienplatz and take in the famous Glockenspiel from a vantage point few other travelers know about.
Take a free walking tour where you'll learn fascinating history about the town as well as see other famous things to do in Munich like the Frauenkirche
Enjoy lunch at a local beer garden
See a Bavarian Schloss
Experience an authentic beer hall (spoiler alert: it's NOT Hofbrauhaus!)
Get Your 1 Day in Munich Plan Here
Munich Day 2
For your second day in Munich, I really want you to see some local sides to the town.
Click Here to Read the Full 2 Days in Munich Itinerary and all my specific recommendations.
You'll enjoy a true Bavarian breakfast (yes, it really does include beer!)
Choose to either go to the Dachau Concentration Camp or spend the whole morning diving into the fascinating Deutsches Museum
Take a DIY walking tour through the gorgeous English Gardens (which includes off the beaten path beer garden suggestions, nudists, and river surfers!)
Finish your day with one of my favorite German street foods
Get Your 2 Day in Munich Plan Here
Munich Day 3
And that brings us to your final day in Munich! When you visit Munich in 3 days, it really allows for you to adapt the third day to your personal travel style. The first two days are spent doing what I consider the "Must See Things To Do In Munich." Those are the activities that I think every person visiting the city should visit. Day three isn't any less important, but if you don't like museums, you can choose alternate activities and still have just as wonderful of a trip.
Therefore, instead of giving an exact itinerary for today, here are my top suggestions. I recommend either doing 1 day trip or doing 2-3 activities from below within Munich.
1) Choose A Day Trip from Munich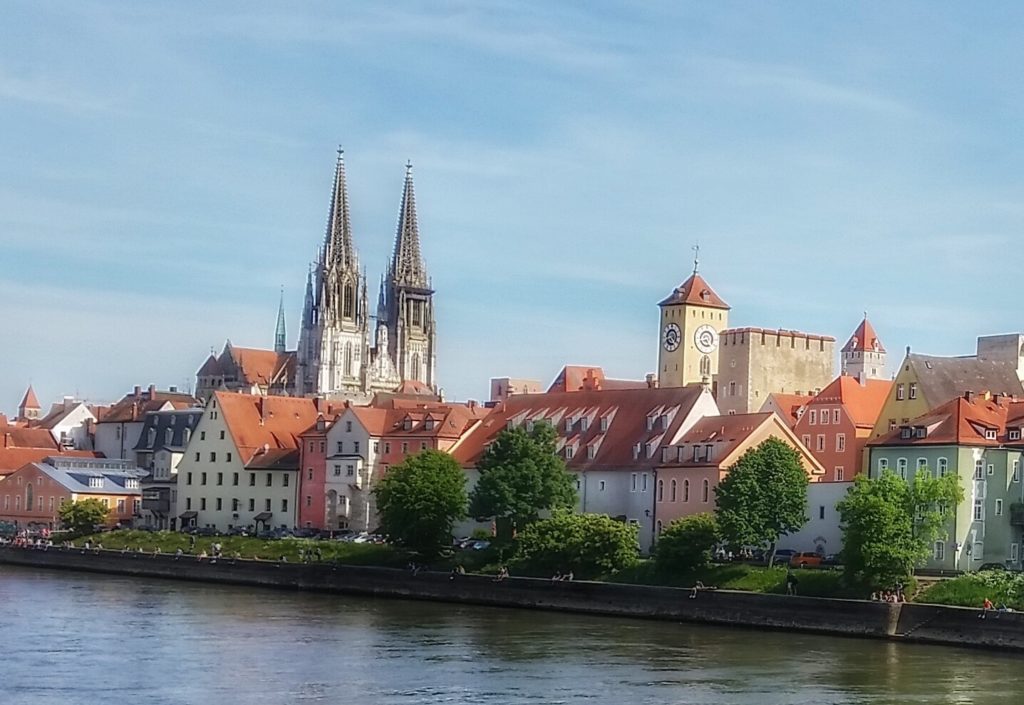 Munich is such a great base for day trips in Bavaria! The train system is fantastic, easy to use, and affordable, making it a cinch to zoom into another city for the day and back to Munich in the evening. Here is my whole list of great day trips from Munich, but at a glance, a few of my personal favorites are:
2) Dachau Concentration Camp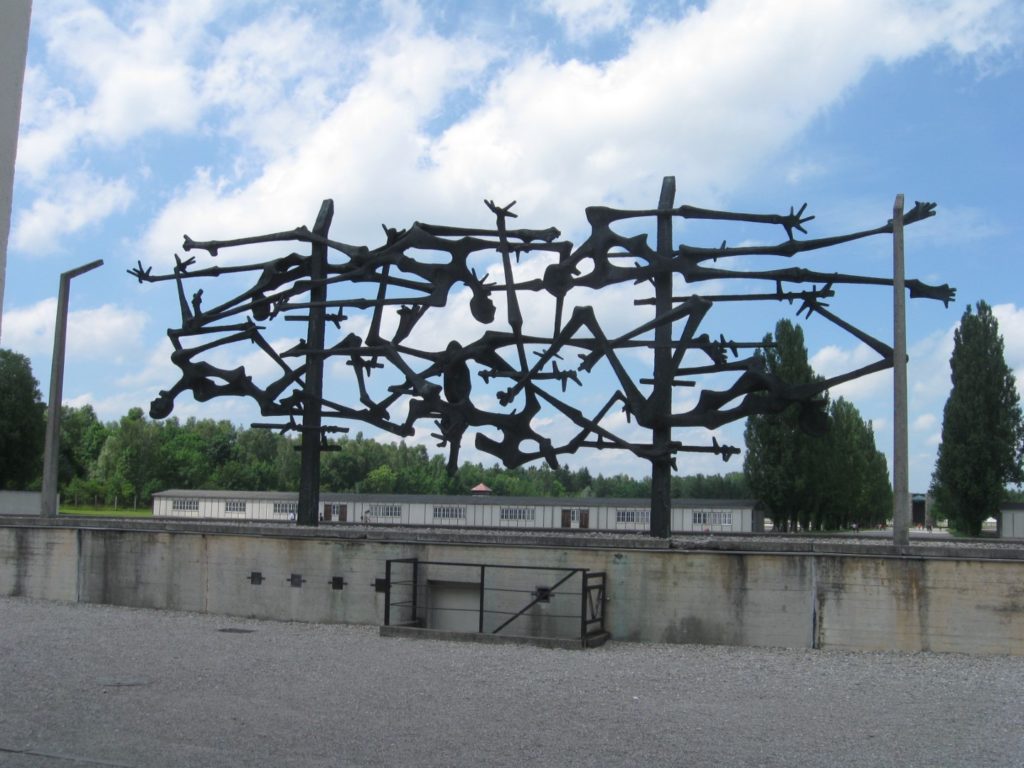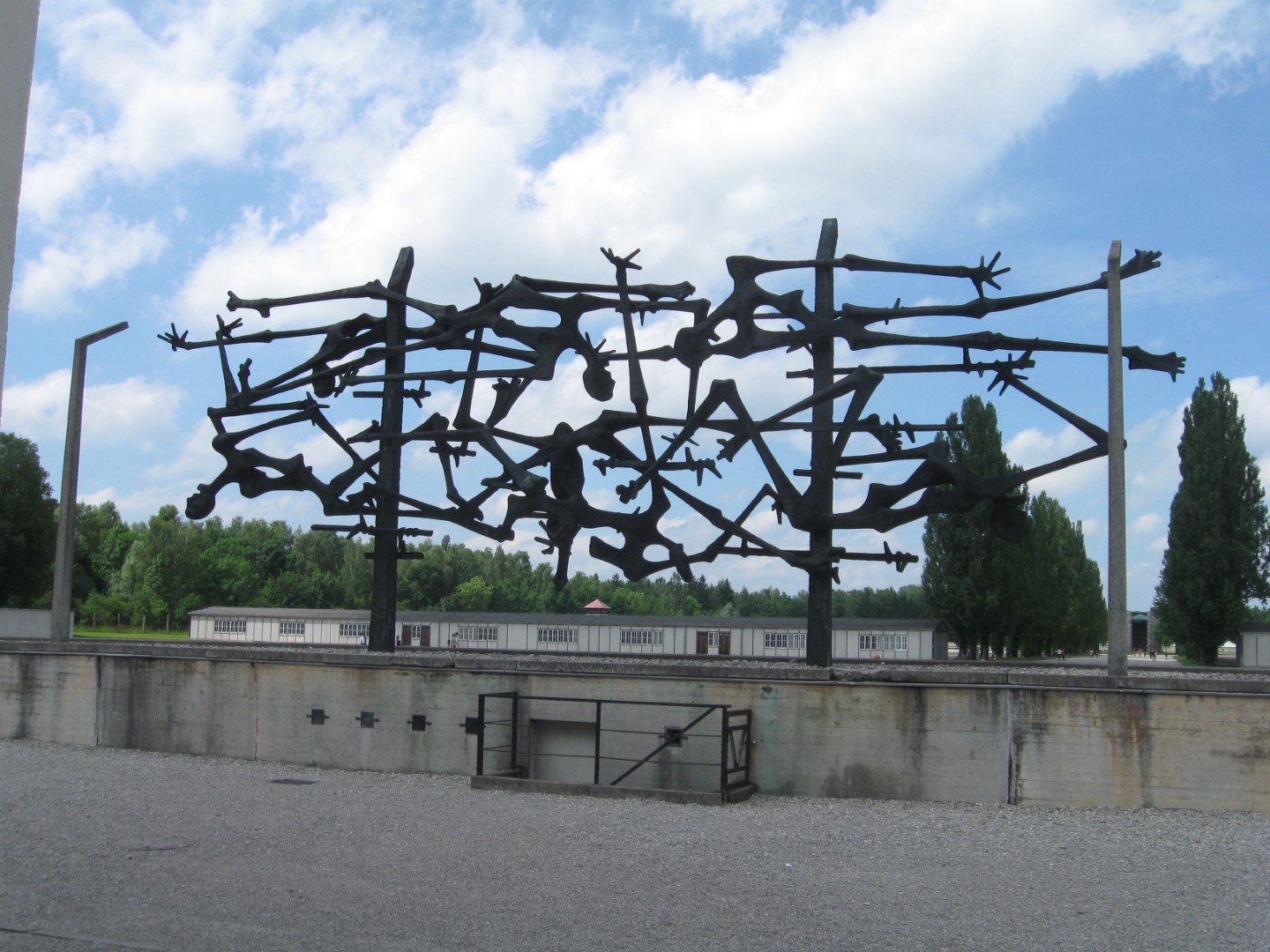 While this technically could and should go in the above list of day trips, I think it warrants its own section as well.
If you didn't take a half-day trip to Dachau on day 2, then I HIGHLY recommend making this a priority for your third day in Munich.
Dachau is incredibly easy to get to from Munich and, in my opinion, every person in the world should visit a concentration camp in their life. It is extremely humbling, educational, powerful, and emotional but oh so worth it to honor our past so that we can improve our future.
You can easily get to Dachau on your own, or find a guided tour (including transportation) here
OR, Stay In Munich And Go To:
I would choose 2-3 of the following activities within Munich to finish out your third day.
BMW Welt and Olympia Park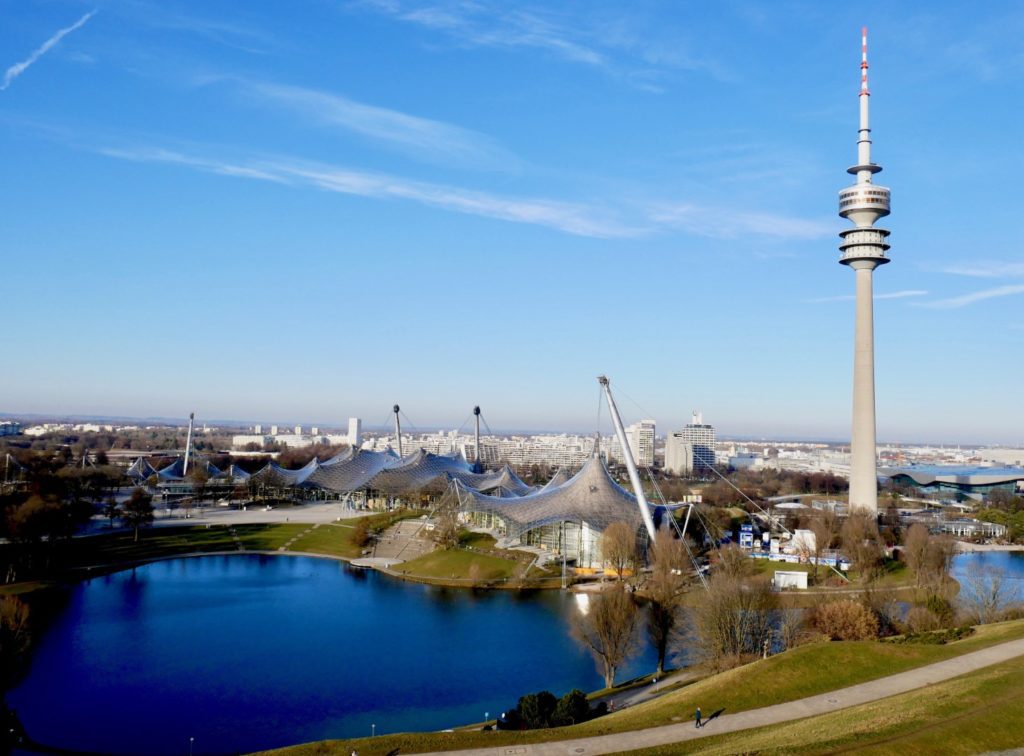 If you love cars then you already know that BMW stands for Bayerische Motoren Werke (Bavarian Motor Works) and Munich is right in the heart of Bavaria!
There is the BMW Museum (to be honest, that can probably be skipped) which often gets confused for BMW Welt. If you are a car lover or have ever dreamed of owning a fancy BMW, then you'll want to go to the BMW Welt, which is where you can oogle and awgle over the cars in the showroom, go on a factory tour, and more.
Tip: If you aren't a car fan, this stop can be skipped.
Right next door is the Olympia Park
If you are going to go to BMW Welt, then it's worth doing a quick walk through Olympia Park, where the Olympics were held in 1972. Today, it's a great park where many locals go for runs and walks. You can also pay to go up the tower for beautiful city views.
Munich Residenz
If you love palaces then the Munich Residenz needs to be on your list. This palace is enormous, opulent, and has heaps of history to keep you engaged for hours. To not feel rushed, you'll want at least 2-3 hours to really explore the whole vicinity to appreciate your visit. You can take a tour and there are also free audio guides available, which I personally feel are not to be missed if you choose to see the Residenz
Third Reich Tour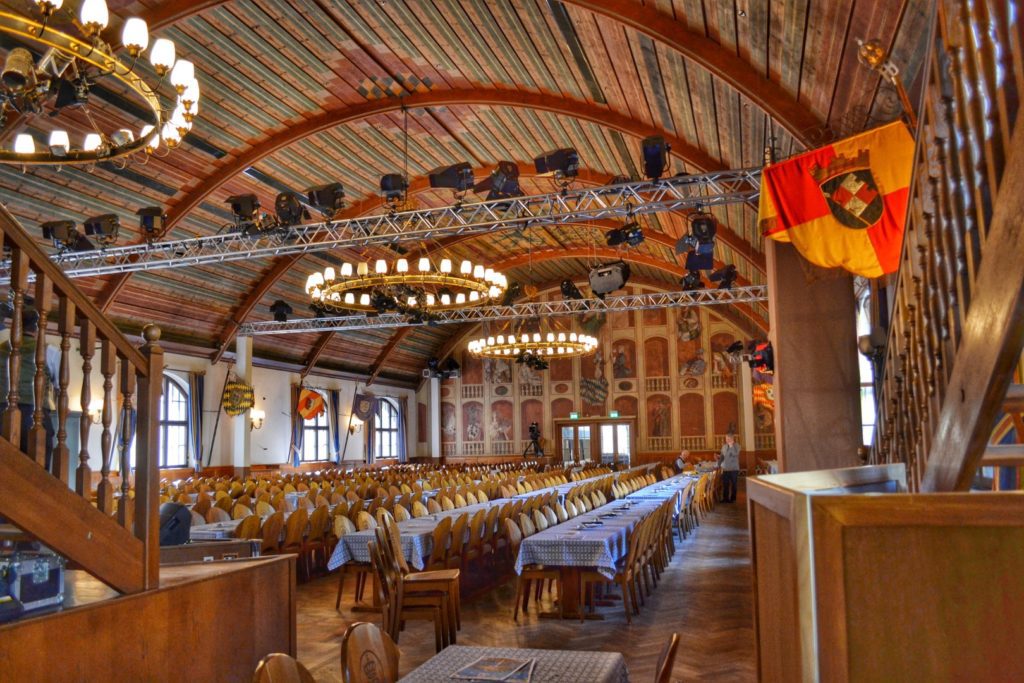 Germany's past is tumultuous. But, if there is one thing that the country has done very well at in recent times, it is acknowledging its grave mistakes and wanting to learn from them.
It's often hard to comprehend how an entire nation would support a man like Hitler and the Third Reich Tour does a tremendous job at showing just how this came to be, considering Munich was what Hitler considered to be "The Capitol of the Movement." Even if you are not "into history" this is a very enlightening tour to consider that really gives a whole view of Munich in contrast to the beer halls and palaces.
Click Here To See Current Prices for a Third Reich Tour
Stroll Maximilianstrasse
If you are burning a hole in your pocket with your Euro coins (ok, you are going to need A LOT more than just coins on this street!) then head to Maximilian Strasse for Munich's luxury Boulevard. Even if you can't afford all that Gucci, Armani, and Louis Vuitton, it's still fun to meander down the block and look at all the glittery and shiny objects!
Finish Anything From Days 1 or 2
While there really are so many places to visit in Munich in 3 days, if there was anything that you couldn't get to from my first two days, today is the day to squeeze them in!
I really do hope that by using my itineraries that you have built 3 perfect days in Munich. I love this city and all that it has to offer for both locals and tourists alike.