[This post may contain affiliate links where we earn a small commission. Please see our disclosure for more information and thank you for supporting our site so we can continue to bring you awesome content for your travel inspiration!]
It was 2011 and my husband and I had only been married a year when we decided we wanted to backpack through Europe. On that trip, we spent a good amount of time exploring Germany. Little did we know how much we would fall in love with the country and that our Backpacking in Germany trip would be what catapulted us into moving to Deutschland a year later.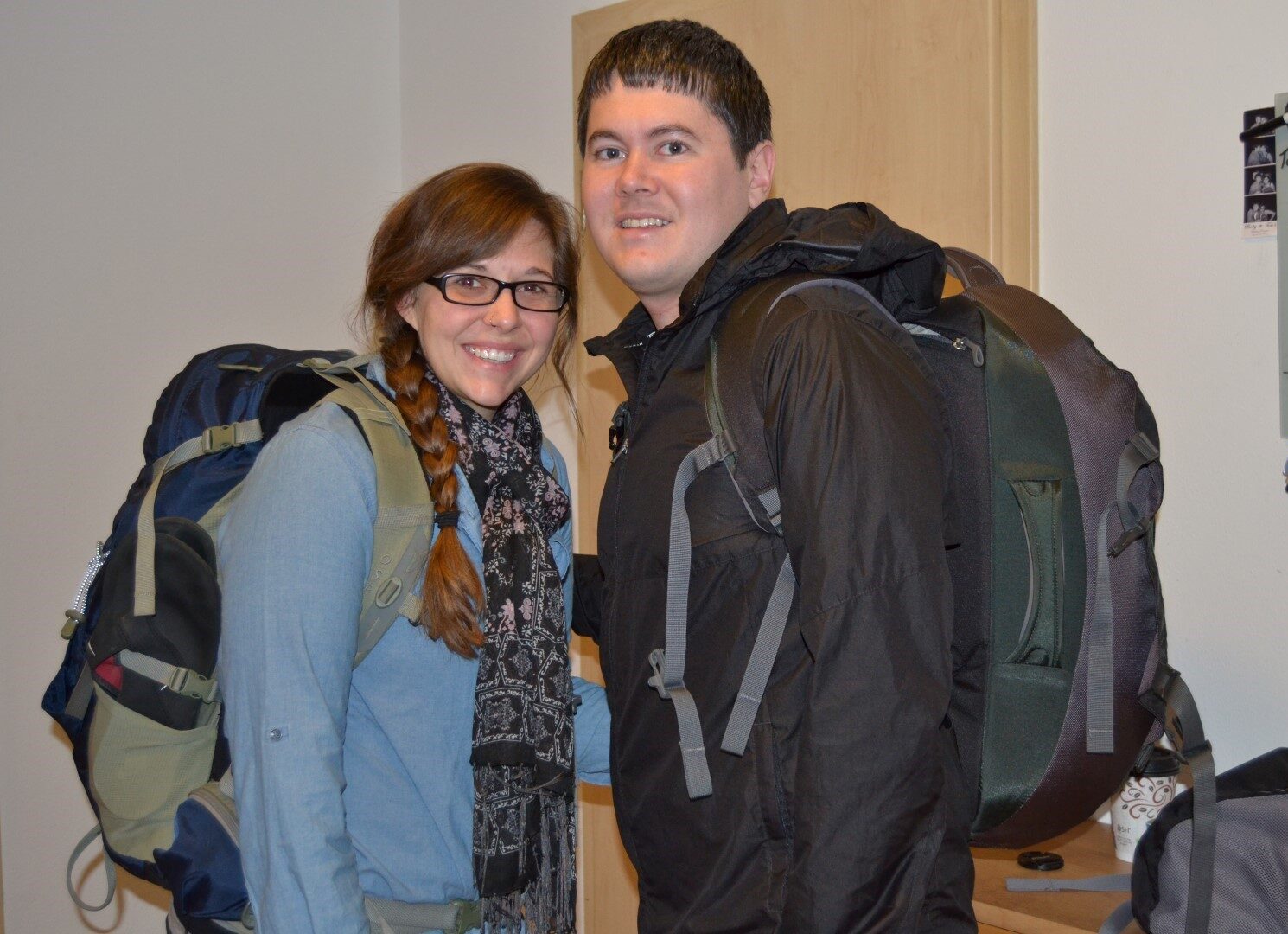 Backpacking in Germany has been one of the best things I've done in life. Sure, there are cheaper destinations to explore in the world, but if you know how to do it, Germany on a budget is totally do-able and affordable.
There are so many unique things to do in Germany that make it a worthwhile stop for anyone backpacking in Europe.
From the classic German stereotypes in Bavaria with giant beer mugs being held by men in Lederhosen to the amazing vibes in bustling big cities to surprisingly great nightlife, to breathtaking scenery and hiking opportunities, all the way to gorgeous architecture and tumultuous history lessons, there is something for everyone. Backpacking in Germany has everything a budget traveler may want to explore and experience on a trip.
In this Backpackers Guide to Germany, I'm going to cover everything that anyone backpacking through Germany may need to know. We'll discuss how much you should budget for, the best modes of transportation to get around, where to stay for cheap, itinerary options, packing lists, and more.
Budgeting for Germany Backpacking
One of the key things most backpackers need to know is how much they can expect to spend while traveling. Germany is far from the cheapest backpacking destination, but that doesn't mean that you can't stretch a buck (well, Euro) and make it a very affordable trip. Believe me, that's what I've done for the last decade living here and traveling within the country!
Daily Backpacking Germany Budget
Average: €50-€100
I'll break down this budget into specifics, but here are some ranges for budgeting that includes your daily accommodation, meals, and daily activities.
If you are trying to do Germany on a budget and if you are really strategic, you can get by on as little as about €50/ Day (maybe even 40 if you are reeeaaaalllly stingy!) You can manage quite comfortably around €70/ Day, and you can get the best of all worlds at around €100/ Day. Obviously, you can spend more as well. I'd say that a mid-range budget for Germany would be between €100-€150.
Cheap Flights to Germany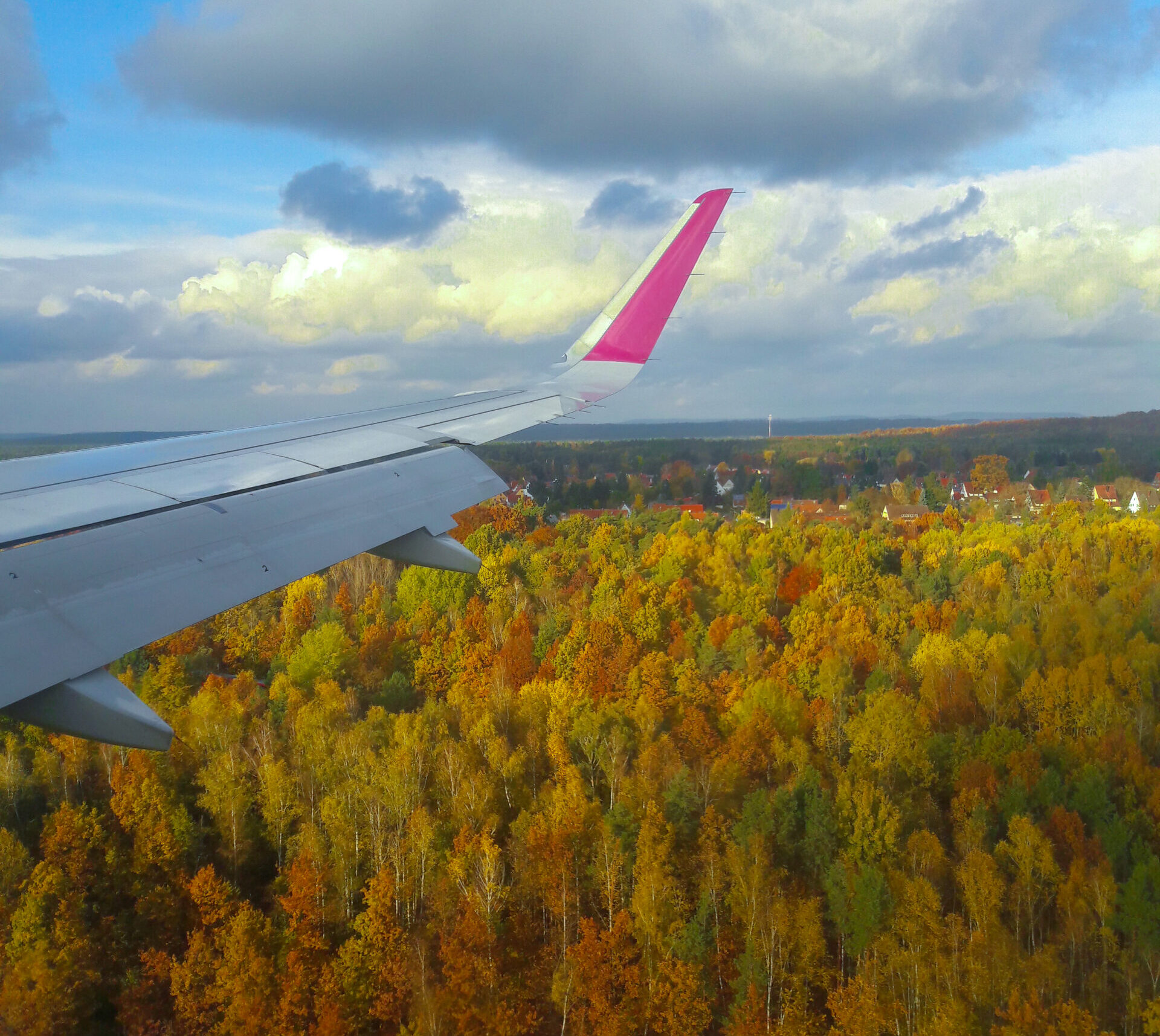 Average: $400-$800 Roundtrip
Plane tickets to Germany, cost-wise, are pretty average for what to expect for most of Western European country costs. However, here are a few tips I've learned over the years to get the cheapest flights to Germany.
Fly On the Holidays and Low Season
For budget travelers, knowing the cheapest times to fly is often part of deciding when the best time to travel to Germany is.
One year we flew ON Christmas and it was hundreds of dollars cheaper than other days. Thanksgiving is another day to look into flying into Germany for discounted flights.
You'll find tickets typically cheapest around the February(ish) time frame where tickets could be around $500-$600. Alternatively, they will be the most expensive in the summer (June, July, August) where I've seen flights upwards of 2 grand. December is also a more expensive time since people want to go to the German Christmas Markets or are just traveling for the holidays in general
Fly Into The Major Airports
I find that Frankfurt is often cheaper than Munich and there are often great flash deals for Berlin as well.
Even though I live closest to Nuremberg, the smaller, commuter airports always are more expensive, unless you are flying from within Europe to begin with. If you are originating in Europe, finding a budget flight with Ryan Air or a similar airline is definitely worth considering. However, note that most of those airports that specialize in budget airlines in Germany are not IN the big cities themselves and can be a slight headache if using public transportation to get to your next stop. For example, Memmingen Munich Airport is not in Munich and there are no public transportation options for getting into Munich.
Scotts Cheap Flights
At least once a year, I see a killer deal on Scotts Cheap Flights for insanely cheap flights to Germany, typically into Berlin. For example, I've seen flights from the US to Berlin for about $350 roundtrip! That's pretty fantastic!!!
Lodging and Accommodation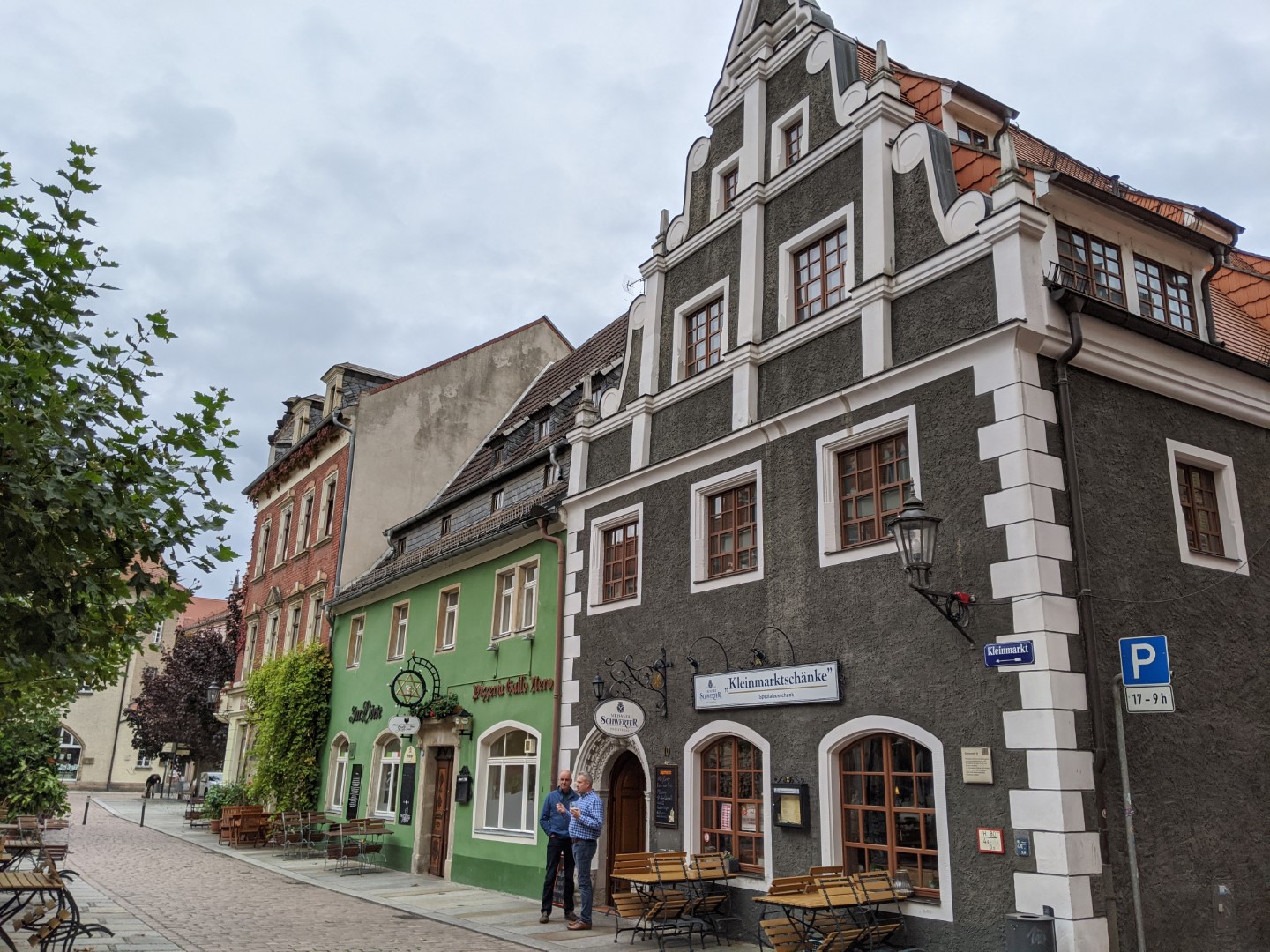 Average: €60-€100
After flights, the next biggest expense to backpacking in Germany is lodging. Again, as a backpacker, you already know that things like hostels, couch surfing, and AirBnBs are going to be your cheapest options.
Hostels: Every backpacker knows to look for hostels when looking for cheap accommodation. Germany has some really fantastic hostels, like ones in actual castles!!!
One organization to look into is the "Deutsches Jugendherbergswerk" (German Youth Hostel Association) which has over 450 hostels in its network alone. You do have to buy a membership to the organization, but then you often get discounts at local tourist attractions as well.
As an international guest, you have two options:

Get an International Guest Card: €18.00 or
Pay an additional €3.50/night instead of having a card. After staying 6 nights at any hostel in the organization, that will grant you a "Guest Card" which is then good for 12 months.
There are obviously other hostels in Germany to consider as well. I have used the A&O Hostels numerous times and have been really happy with their accommodation. HostelTraveler and HostelWorld are both really user-friendly search engines to help you find the perfect hostel in a city in Germany.
Guest Houses: Guest houses in Germany are like old-school, typically family run style, cozy, homestyle hotels. The rooms are often pretty small, but in true German fashion, very clean and you'll almost always get a huge, delicious German breakfast with your room rate.
If you are diligent enough in your search, I've found plenty of guest houses for double occupancy for around €60/night. I like to use Booking.com and just set the search filter for results only under $50.
Couch Surfing: Again, as a backpacker, you are probably no stranger to Couch Surfing. I like how there are frequent events and meet up opportunities on Couch Surfing Germany, so you can meet up with other like-minded travelers.
Camping: I actually DON'T really recommend this option. I love camping, and camping in Germany has some really fantastic campgrounds (typically very clean, many have extra amenities like pools, ping pong tables, etc) however, I do NOT consider camping in Germany to be a budget friendly option! If you are used to camping in the US, it really isn't the same, cheap option.
Most campgrounds you pay per site + per person. This can range from about €15-€30 for the campsite pitch alone plus the additional per person fee, which I've seen anywhere from a few Euro to about €10 per person.
You also pay for a car. Typically, you have to pay a few extra euros if you bring in a car
Camping in Germany will typically cost around €30-60/night. Sure, that may be less than a hotel, but you also have to consider how you are going to lug around (or even get) any camping gear.
I can't tell you the number of times I've priced out a camping trip and then actually found a cheap guest house nearby for just a little bit more, that included breakfast, a real bed, my own shower, and no fear of bad weather!
Note: "Free Camping" (Aka, camp wherever you want, on the side of the road, etc) is illegal in Germany. In order to camp, you need to be at a campground. That being said, if you just so happened to "fall asleep" in your car on a pullover Autobahn stop, then surely, you are just being safe and cautious, right?
Daily Food Expenses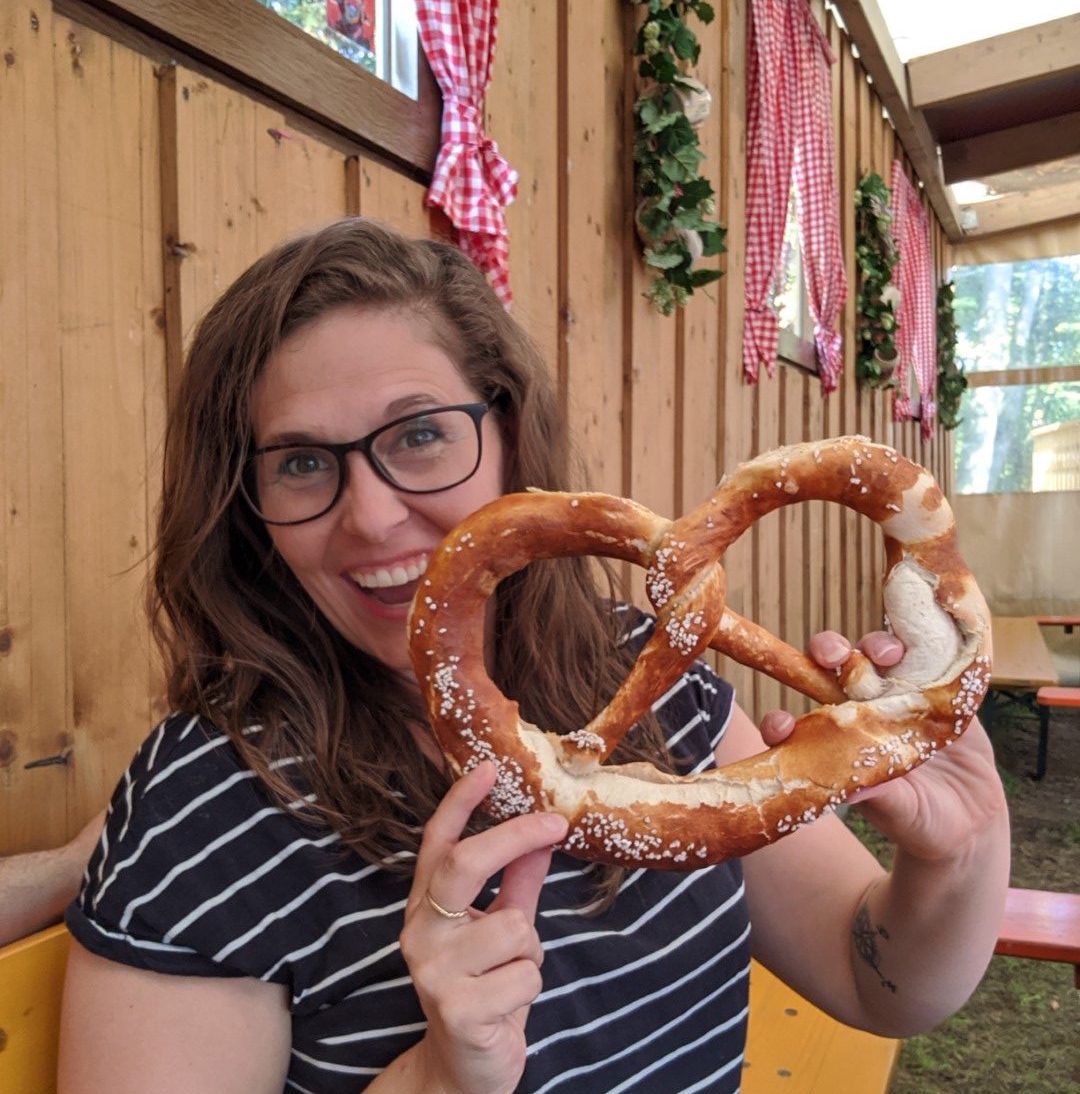 Average: $20/Day
If you've been around the backpacking scene you are probably no stranger to knowing how to keep food costs down. An average meal out at a restaurant in Germany is going to be between €10-15, less if you skip the beer and get other drinks to try in Germany.
Keeping Food Costs Down:
Eat a big breakfast at your hotel and skip lunch (Shh….I always grab some meat slices, bread, and fruit from the breakfast buffet to make a little lunch sandwich)
Shop at the local grocery stores: More on this next, but you can actually get a TON of good and fresh foods at the grocery stores for less than $10
Find the Imbiss/ Snack Stands: You can find bratwurst and currywurst stands in bigger cities where you can get a delicious meal for less than 5 Euro. Many Imbiss places are Doner shops, which is one of my favorite foods to get in Germany. You can often get a Doner and fries for about 5 Euro as well. Foods like a Pretzel with Obatzda will also be on the cheaper end at Biergartens.
Shop At the Local Grocery Stores
You might be really surprised with how far you can stretch your money at the grocery stores in Germany.
A pretzel from Aldi is only about €0.30 where it may be over 1 Euro at a bakery.
A beer at a beer garden may cost about 3 Euro. The exact same bottle at a store will cost about €0.80!
Seasonal fruits are extremely affordable
Bread and fantastic deli meats (like salami) will only run you a few Euro total
If you want to shop locally, here are the grocery stores that I find run cheapest to most expensive:
Netto
Lidl
Aldi
Kaufland
Rewe and Edeka
I find Aldi a great option. They typically have the essentials for what I need, the quality is good enough, and the prices are great.
Daily Expenses/ Sightseeing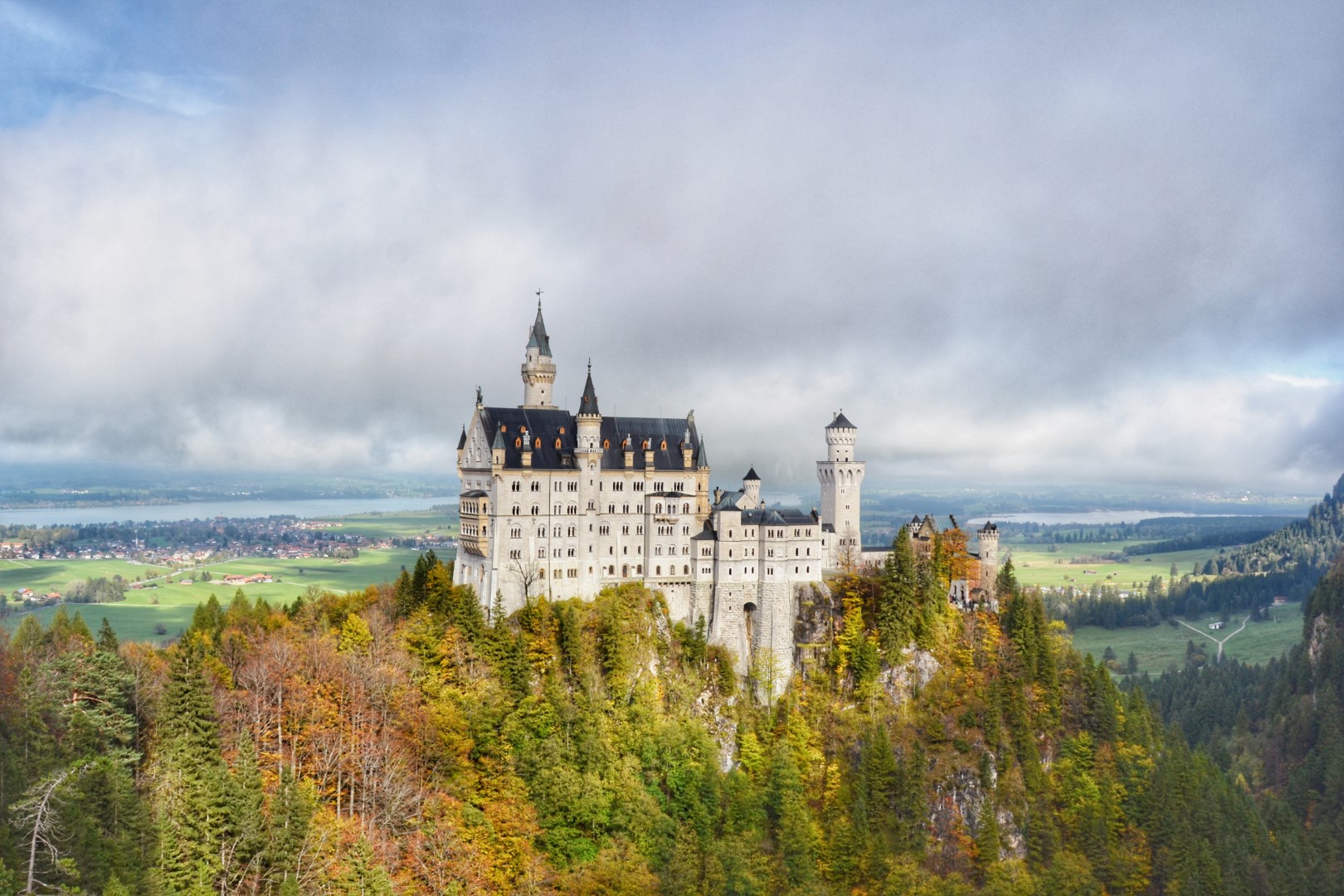 Average: €10-20
Finally, you know you need to budget in some expenses for daily travel, like bus tickets to get around a big city or for tourist attractions. Obviously, some must-see attractions, like Neuschwanstein Castle, you can't really avoid paying entrance fees on. However, it's actually pretty easy to keep costs down in most places in Germany.
Free Walking Tours: Pretty much every major city has free walking tours now and they are almost always surprisingly really great! You just pay the guide what you thought the tour was worth at the end or what you can afford.
Free Museum Days: The big cities often have free museum days, where a list of museums may be free or discounted. In Berlin, it's every first Sunday of the month and on Sundays in Munich, there is a list of museums that you only pay 1 Euro for entrance!
Get Multi-Day Transportation Passes: If you are staying in a place for more than a day, it's worth looking into a multi-day pass.
Find Free Things: One of the things that I love about Germany is the green spaces that Germans flock to, even in the cities. Like spending an entire afternoon at the English Gardens in Munich, or going for a walk down the Donau in Regensburg, or wandering through the Tiergarten in Berlin. Even just grabbing a cup of coffee on a corner cafe and people watching is fun!
Read 20+ Free Thing To Do In Berlin
So, how much does backpacking in Germany cost? If you are being especially frugal and keeping those money bags clenched tight, I think you can get by for around 600 Euro/ week, which includes daily lodging, food, transportation, and daily activities. If you are couchsurfing or can cut down on any other things (like daily activities) then I think you could even get by for closer to €525/week.
Getting Around While Backpacking Germany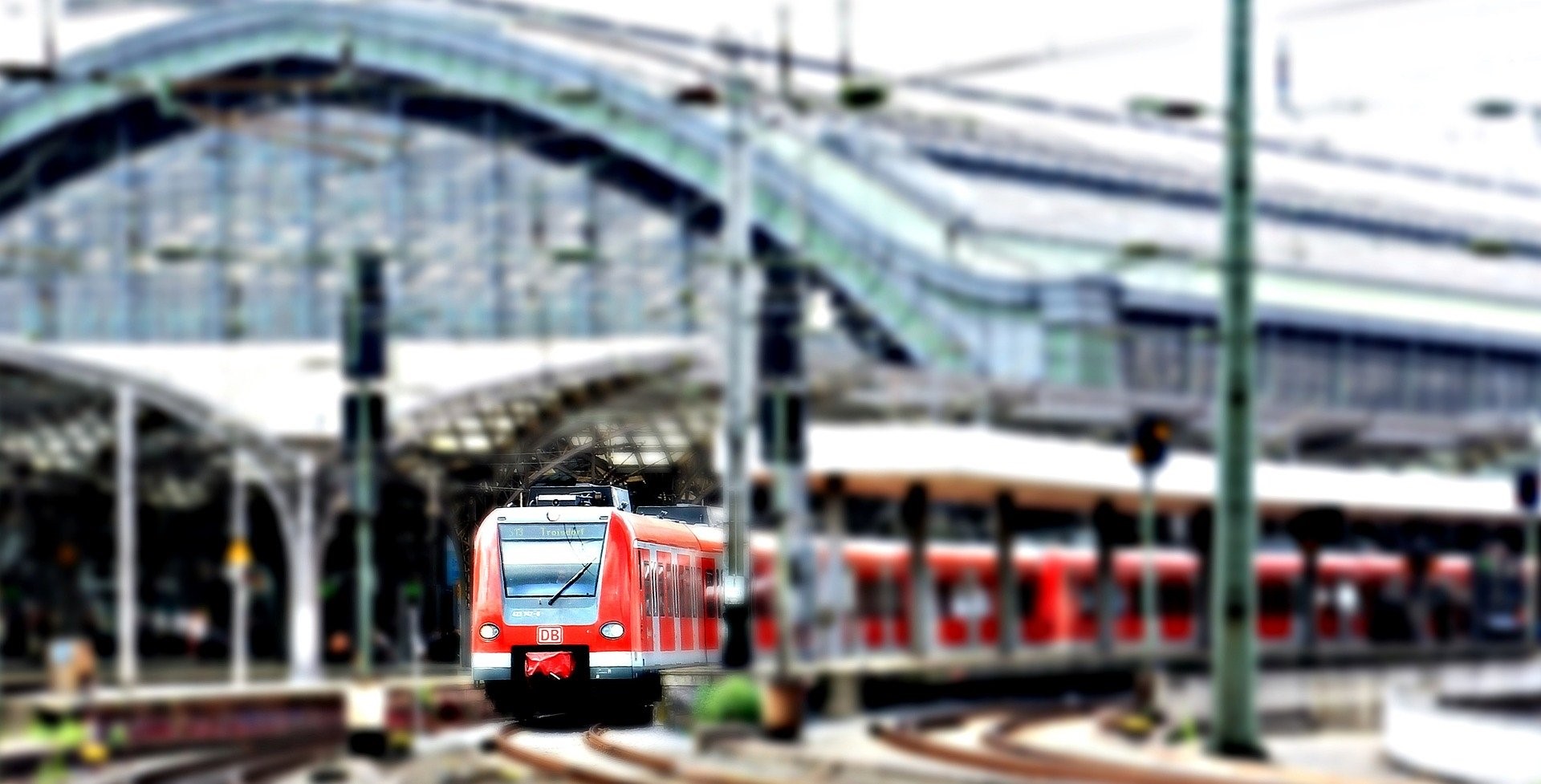 After a decade of living and traveling in Germany on a budget, here is what I've found for finding affordable or cheap transportation in Germany.
Driving
Driving in Germany is fantastic. You can speed down the Autobahns and really get to some fantastic off-the-beaten-path locations that are harder to visit by train. However, this isn't going to be the most budget friendly option, unless you are traveling in a small group. You can get pretty affordable cars (especially if you are traveling with a few people) for around 30 Euro/ Day. And luckily, Germany doesn't have any tolls or vignettes required! However, European gas prices can be a doozy and can really add to your daily costs.
Read My Ultimate Guide to Driving in Germany
Trains
Germany's Trains are FANTASTIC!!! They are clean, efficient, and decently affordable. I have a huge guide on Everything You Need To Know About Using Deutsche Bahn Trains, including discounts to look for, when to book, and what trains you'll want. But real quick, some things to look into to help save money are:
Regional Tickets. Each State in Germany has its own regional ticket and it's a fantastic deal, especially if traveling with a group of people. Since I live in Bavaria, I use the Bayern Pass all the time, which can have up to 5 people on a ticket, goes anywhere within the state on public transportation, and is good for the whole day.
Look Into A German Rail Pass: This is good if you plan on doing about 3-4 long distance journeys in Germany
See if a BahnCard works for you: You can get 15, 25, and 100% off tickets when you buy a BahnCard (I cover this in the German Rail Pass Guide)
Take a Night Train: There aren't a ton of night train routes, but if you are planning on traveling across Germany anyway, it's worth looking into. You save the cost of a hotel for the night and get to your next location all on one!
Tip: If you want cheap train tickets in Germany, it is best to look around the 2-3 month mark for the best prices.
Long Distance Buses (Deutsche Bahn and Flixbus)
Buses can be a really great way to get around Germany as well (long distance).
DB Buses: The DB bus system for long distance routes has been getting better and better. Most of them have wifi on board, they are comfortable, and without a ton of stops along the way, it can sometimes even be faster than trains. You can book these right on the DB Website
Flixbus: I've really gotten to liking and using Flixbus a lot more in recent years. They have a ton of routes in Germany and even long-distance buses can be as cheap as 20 Euro.
Domestic Flights
Sometimes, it can be cheaper to hop a cheap, domestic flight from one major city to the next. However, with airlines like AirBerlin no longer in service, it's getting harder and harder to find these cheap hoppers, but it is at least worth looking into.
Ridesharing
The newest trend in affordable transportation is ridesharing apps. For example, with BlaBlaCar, you can input an origin and destination and then choose between a bus or from individuals willing to share their ride with you.
Is Hitchhiking Legal in Germany?
You can technically hitchhike anywhere other than on the Autobahn itself (including ramps). However, I will tell you that I couldn't even count on one hand the number of hitchhikers I've seen while living in Germany for 10 years. So, you can give it a go, but you may not have a ton of success.
BackPacking Germany Itinerary
There is never one perfect itinerary for Germany because there are just too many preferences and variables for each individual traveler. But, here are a few that I've worked really hard at to give you a taste of as much as possible without sacrificing quality time in Germany (or costs).
1 Week in Germany
7 Days in Germany is never enough, but it's a good start. This One Week in Germany Itinerary gets you to some of the most iconic sites in the country
10 Days In Bavaria
I'm completely biased because I get to call Bavaria home, but I think this is one of the best regions to really explore. Bavaria is where all the German stereotypes come to life (Yes, Lederhosen is worn here. Yes, liters of beer can be guzzled at Biergartens. Yes, Polka music is at every fest.)
My 10 Days in Bavaria Itinerary lets you slow down and really experience all that Bavaria has to offer. If you want to extend your time in Bavaria and get to more local gems rather than just the touristy spots, check out my:
Heading To Bavaria? Join our Travel in Bavaria Facebook Community To Help You Plan!
You can also combine this Bavaria Itinerary with the below suggestions of other areas to create your own customizable and amazing Germany Itinerary that hits all the best spots in the country.
Perfect Black Forest Itinerary
You can spend so much time in the Black Forest of Germany alone. With this Black Forest Road Trip, choose between 3 days or upwards of 2 weeks in this beautiful region.
The Ultimate 3 Weeks in Germany Itinerary
There are plenty of great Germany Itineraries available. The ones below are ones that you should be able to get around easily by train or public transportation.
Germany Itinerary: 10 days- 3 Weeks
Use the below guide to help you plan out the ultimate Germany itinerary.
Fly Into Berlin
(2-7 Days)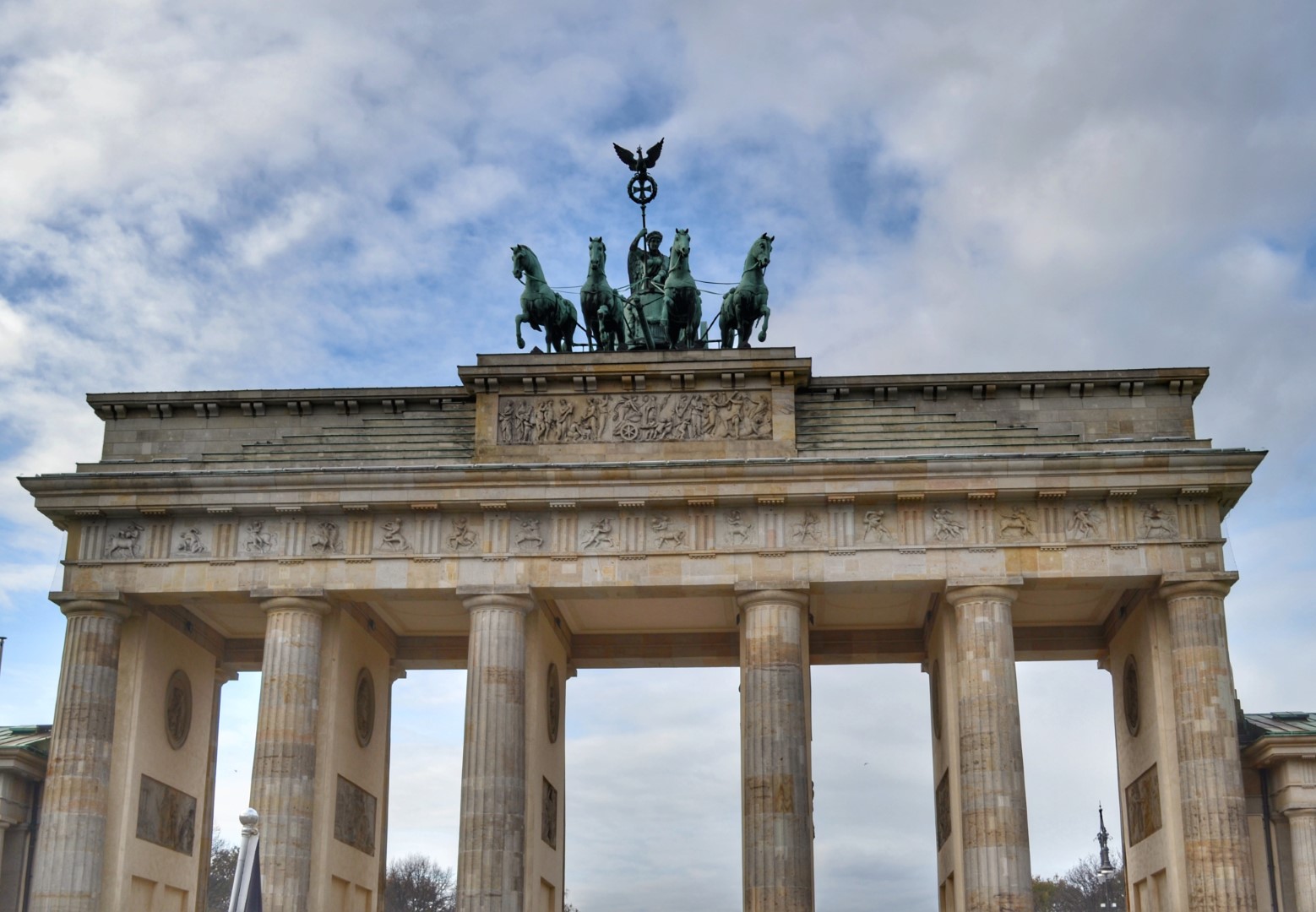 For being Germany's capital, Berlin is shockingly affordable, making backpacking in Berlin a top place for budget travelers. You can find cheap street foods, really affordable hostels, and as mentioned earlier, it's not unheard of to find a steal of a deal on flights. There's an eclectic mix of cultures in Berlin, making it a really fascinating place to meet and mingle with other backpackers and let's not forget about all the history here as well.
And for the partiers in the group, there are tons of clubs, rooftop bars, and plenty of places to hit the town.
Not surprisingly, Berlin also has plenty of great day trips if you want to stay in one place even longer without hotel hopping:
Potsdam
Peacock Island
Sachsenhausen Concentration Camp
Spreewald
Leipzig
Rakotzbrücke in Kromlau
Bad Muskau
Time Needed For Backpacking Berlin:
Where To Stay in Berlin
Find a Great Hostel in Berlin Here
Dresden
(1-7 Days)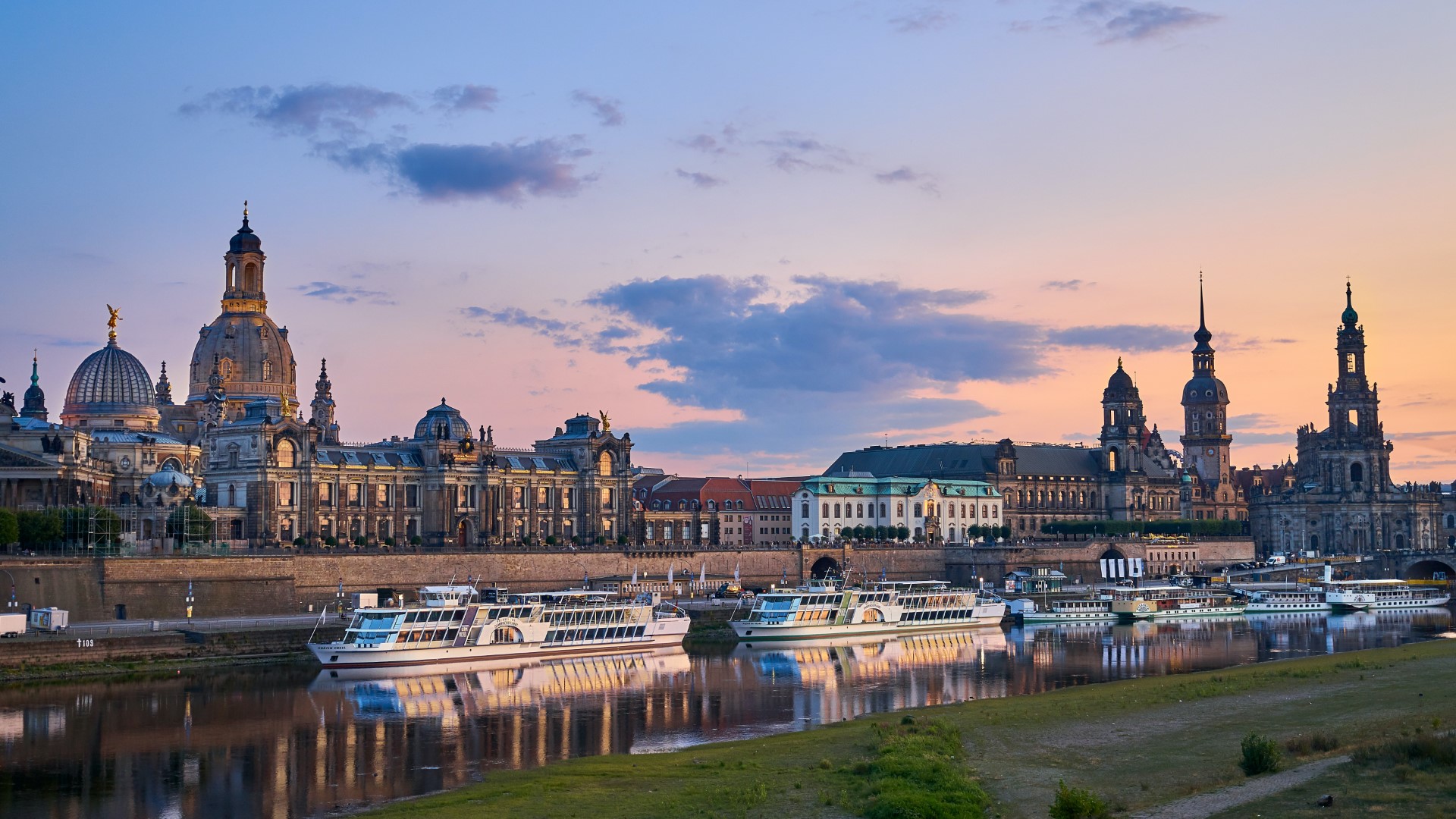 If I'm being completely honest, Dresden as a city in and of itself isn't at the very top of my list for places to visit in Germany. However, it makes for a fantastic home base for day trips to some really great locations. Therefore, if you are already there, spend a day or two exploring the city itself and then do some of these really great day trips from Dresden:
Bastei Bridge
Konigstein
Meissen
Moritzburg Floating Castle
Hike in the beautiful Sächsische Schweiz
Leipzig
Rakotzbrücke in Kromlau (can also be done as a longer day trip from Berlin)
Time Needed for Backpacking Dresden:
Minimum: 1-2 Days
Add in Day trips to stay 1 week
Where To Stay in Dresden
Nuremberg and Rothenburg ob Der Tauber
(2-5 Days)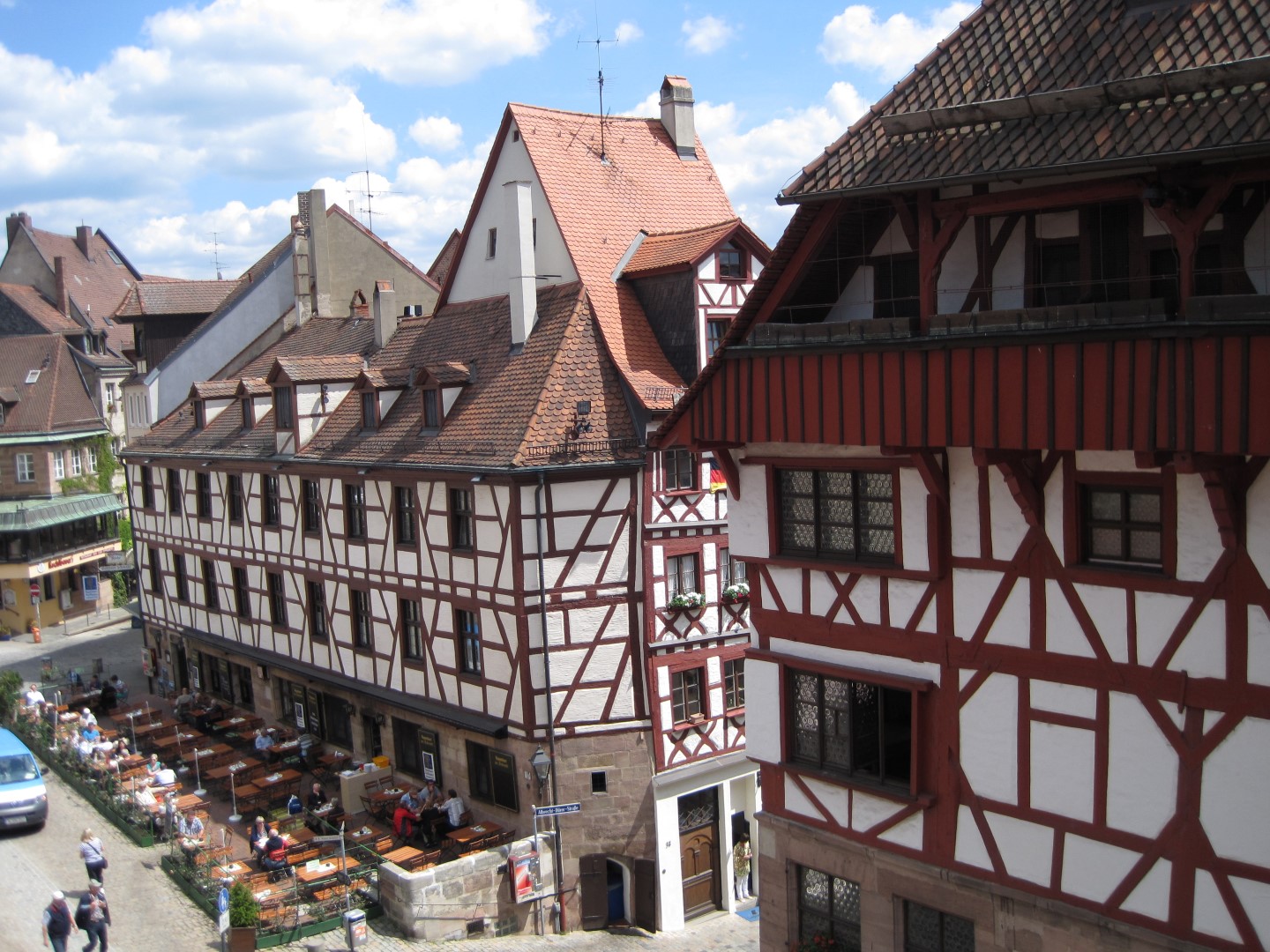 You are now entering Bavaria. Although don't break out your Lederhosen and Dirndl just yet, as you are in Franconia first and foremost to the locals. But don't worry, you have now officially gotten yourself into fantastic Beer-land!
Alternatively: If you don't want to make Nuremberg an actual stop, you can do it as a pretty rushed, but still worthwhile day trip from Munich
Nuremberg is a city steeped in history. The Altstadt goes way back almost 1000 years and of course, there is the troubling past of the Nazi Rally Grounds. The Dokumentation Zentrum remains one of the most well done museums I've ever gone to on the topic. Easily spend 1-2 Days in Nuremberg taking it a bit slower after the busier days from Berlin and Dresden.
And, if you haven't caught on yet, there are plenty of fantastic day trips from Nuremberg as well! A few of my favorites are:
Bamberg
Regensburg
Bayreuth
Coburg
Rothenburg on der Tauber
Rothenburg ob der Tauber: You can either choose to do Rothenburg later on in the trip (I cover this below) but if not, definitely make it a day trip from Nuremberg. It may be extremely touristy, but is beautiful and there is a reason why everyone loves spending at least a day in Rothenburg
Time Needed in Nuremberg:
Minimum: 1 Day
Add in Day trips to stay 2-5 more days
Where To Stay in Nuremberg
Munich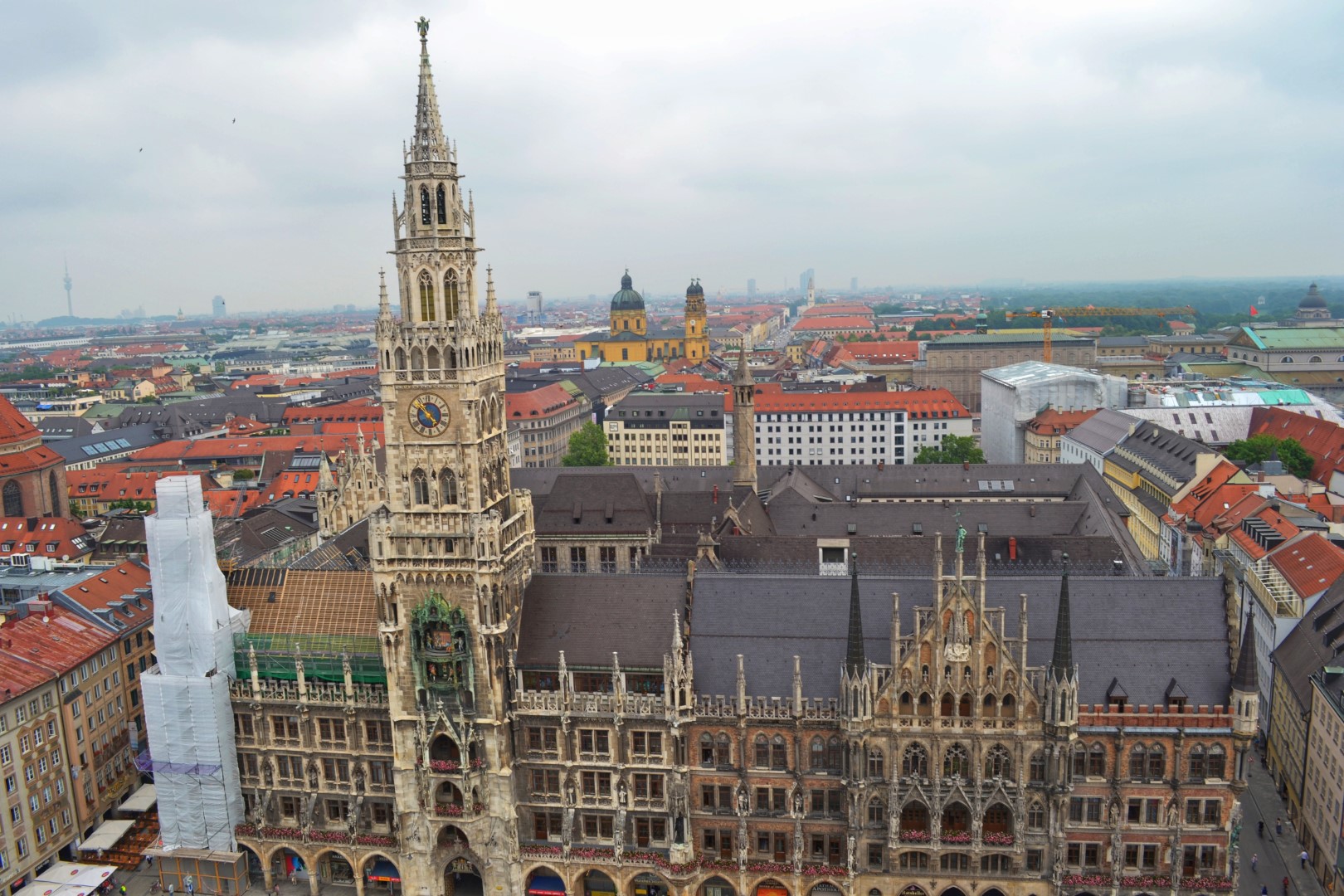 Ok, NOW break out the pretzels the size of your head and get your Oompah Polka dancing shoes on. THIS is Bavaria! You know all those German stereotypes? Yup, find them here!
Munich is another great place for backpackers. It isn't as cheap as Berlin, but there is so much to do and since many other backpackers also make Munich a stop, you are sure to meet other great travelers who you can enjoy a giant Maß of beer with! And even though you may have to spend a few more Euros a day in the capital of Bavaria, there are still tons of things you can do for free. Such as:
Take a free walking tour of the Altstadt
Hang out at the English Gardens for the day
Walk through Olympia Park (BMW Welt is also free if you don't do a tour)
And, here we go again, but the list of day trips from Munich is endless. Just a few of my favorites are:
Time Needed for Backpacking Munich:
Add in Day trips to stay 2-5 more days
Where To Stay in Munich
Look for Affordable Munich Hostels Here
Neuschwanstein Castle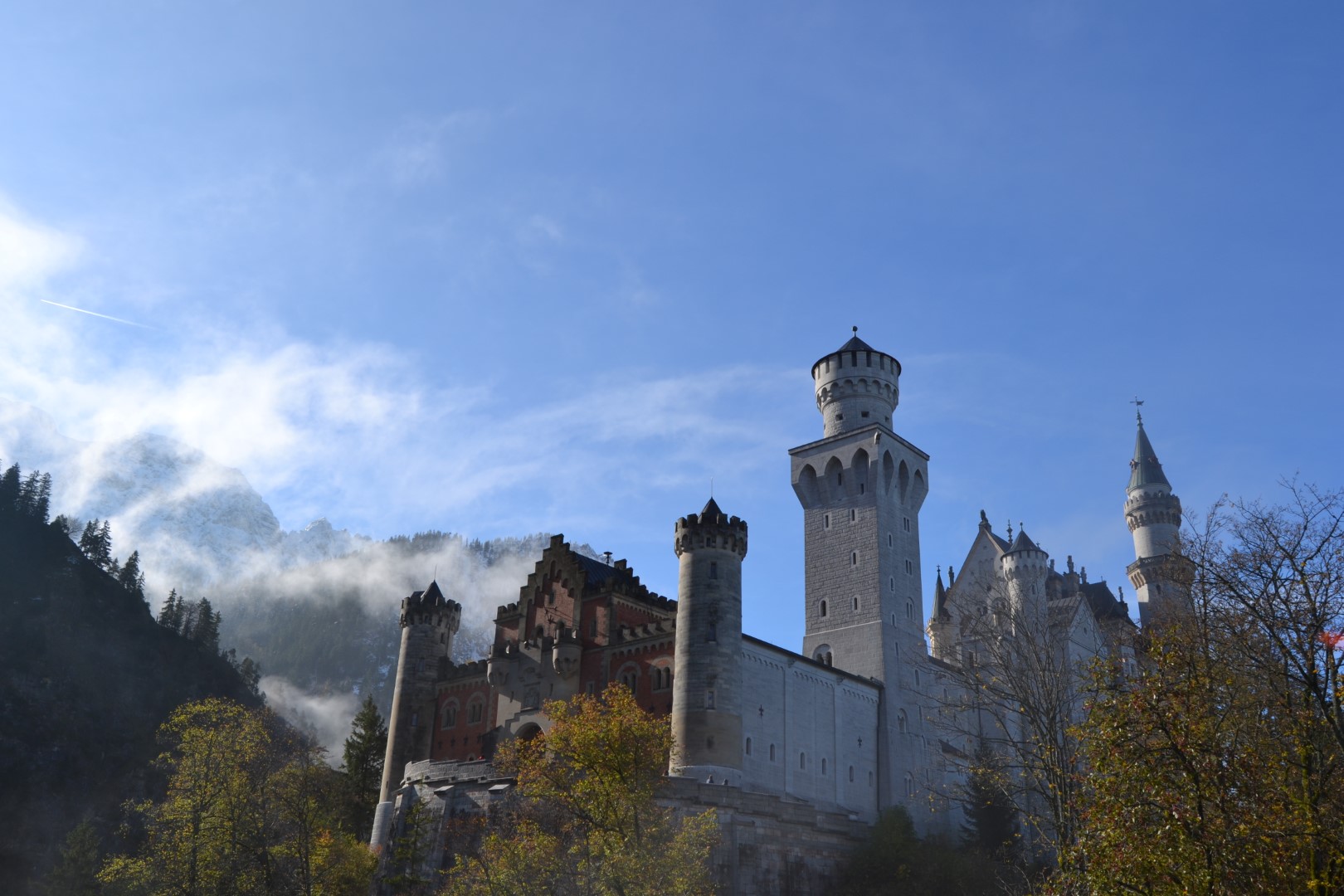 You can either do Neuschwanstein Castle from Munich as a day trip from Munich or if you don't want to feel rushed, are willing to drive in Germany, and want to hit up some other fantastic sights along the way, then I recommend heading down into the Alps. You can see where all I recommend to go in my Bavaria Itinerary
Where To Stay Near Neuschwanstein
Explore the German Alps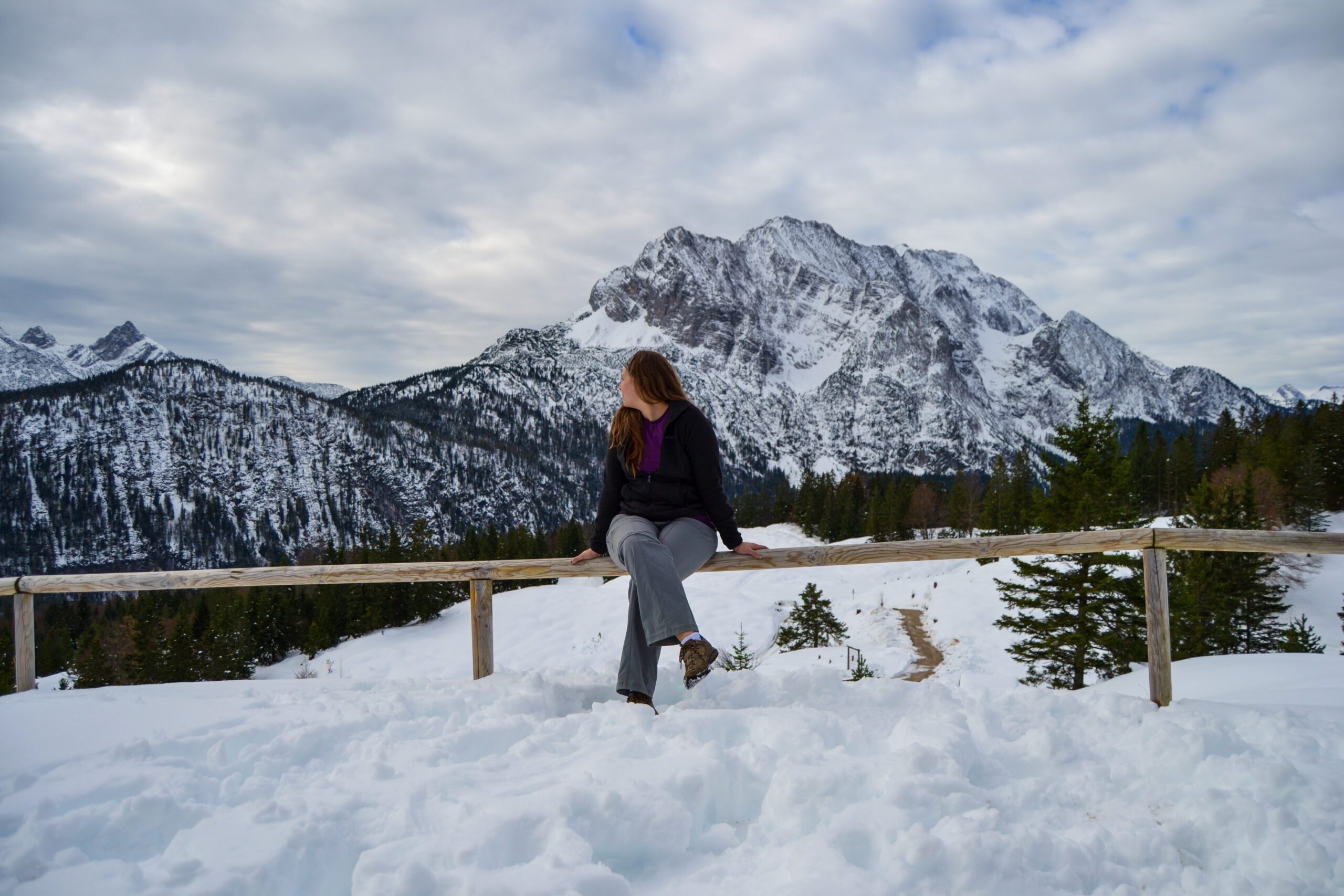 If you've got some spare time, then add a few days in the Alps.
Mittenwald and Garmisch: Garmisch is the much more popular and touristy town (and likewise has more accommodation) but Mittenwald is just down the road and slightly "quieter" without as many people.
Whether you are active and love to hike or just want to kick back and soak in the amazing views, the German Alps are a breath of fresh air (literally and figuratively!)
There are tons of things to do in the area such as:
Go the tallest mountain in Germany: The Zugspitze
Lake Eibsee: SUP, Swim, hike, or just enjoy the gorgeous scenery
Partnach Gorge
Hike In the Alps: A cheaper alternative to the Zugspitze is the Alpspitze but there are countless hiking options in the area
Ride the Rodelbahn
If you are there in the summer, do not miss the amazing summer solstice Bergfeuer (Fires on the mountains)!
Hiking in the Alps
Many backpackers in Germany also enjoy hiking. If you are a serious hiker and want to do some multiday journeys, check out staying in the Germany Alpine Huts on one of your hikes.
Fly Out of Munich or Keep Going
Depending on how many day trips you've done so far, you easily could have spent close to one month in Germany by now. Alternatively, if you are a fast traveler, maybe you want to squeeze in even more of the best of Germany.
If you've seen enough or are out of time, flying out of Munich from here is the closest airport.
Optional Other Places To Visit in Germany (make it a loop!)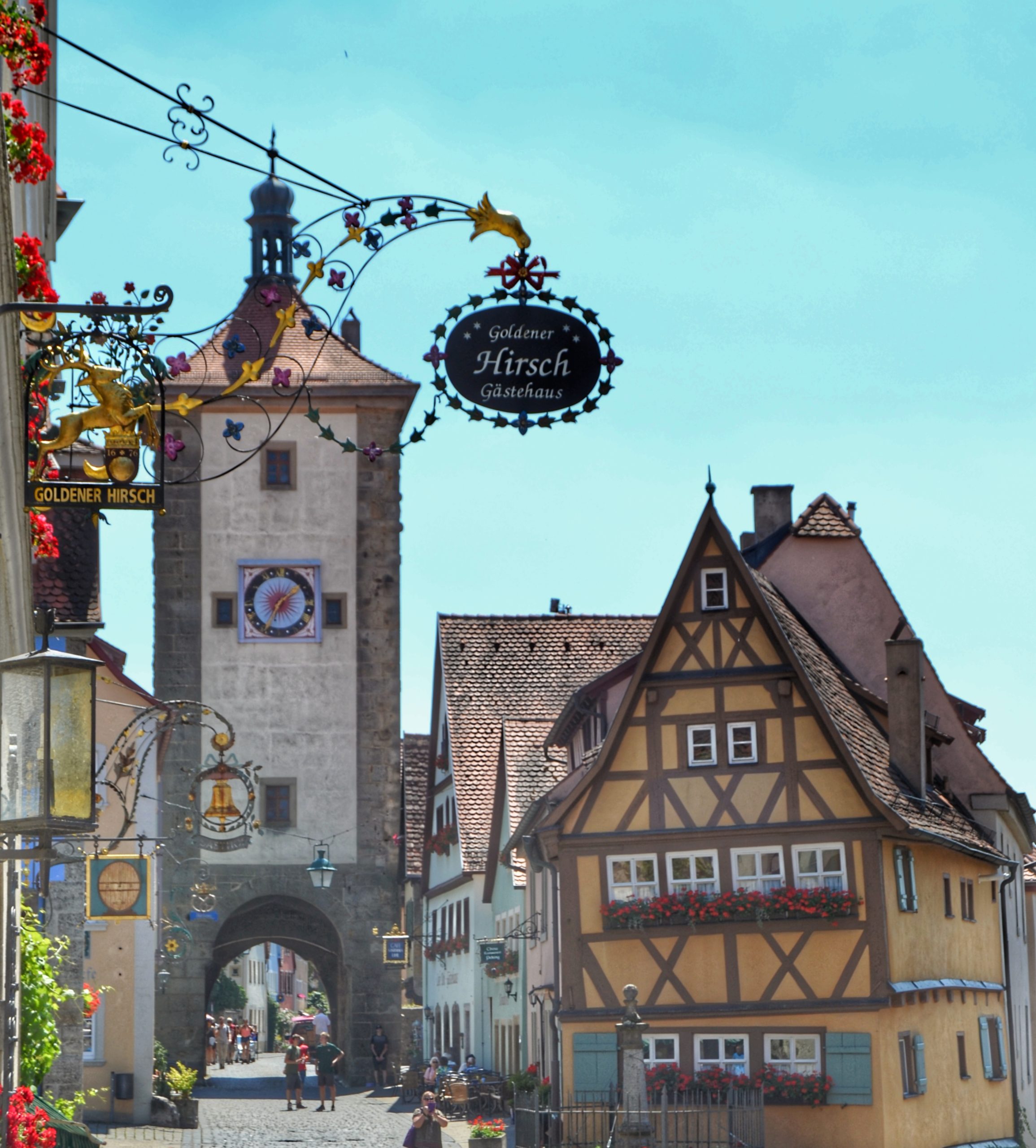 After Munich, if you have the time, you can make a whole loop journey. Next, I'd head to:
Rothenburg ob Der Tauber (if you hadn't done this earlier): 1-2 Days
Cologne: 2 Days
Hamburg: 2-3 Days
Return to Berlin for flight out
Backpacking In Germany Packing List
Whether I am backpacking in Europe or taking a luxurious vacation to a German Spa, I am a huge believer in packing light. Which is why my Packing List For Germany works for even those packing the bare essentials. If you plan on traveling in the winter, here is my Winter In Germany Packing List.
But, as a backpacker, I always keep a few items in my pack that I wouldn't otherwise carry with me if staying at hotels.
A Quality Backpack
It goes without saying that you need a backpack that is going to hold up and not burst at the seams, even if you jam it to the brim. It also needs to be ergonomically comfortable for you to wear for potentially long periods of time.
I personally have used Osprey (no, I have no affiliation with them) for years and own about 5 different packs of theirs for various purposes. I particularly have liked the Osprey Porter, especially because you can clip the Daylite Day Bag onto it. And I still have an older version of the Atmos that is hanging in there after almost 10 years of backpacking Europe.
Click Here To See Current Prices
Read the Atmos Reviews Here
Clothes Line and Laundry Supplies
Buy the laundry detergent when you get here, but bring along a clothes line so that you can easily do sink laundry when needed. I prefer the bungee clotheslines so that there is one less thing that could break.
Travel Towel
If you plan on staying in hostels a lot, then having your own towel is a must. I always bring along a microfiber towel, as they pack down super small and dry much faster than a standard towel.
Travel Sheet
Now a days, most hostels offer a package to get bedding (sometimes a few extra Euro a day), but if you know you will be staying at one that doesn't have that option, the best thing to pack without taking up a ton of space in your bag is just a simple sleeping bag liner, like this one
Retractable Cable Lock
Since space is limited in your bag, I like packing a retractable lock when I'm backpacking. If you are staying in dorm style hostels, it's not a horrible idea to lock up your bag when going out for the day.
Ear Plugs and Eye Mask
I don't care if I am backpacking or if I'm even just sleeping at home! I always have my earplugs and eye mask. But yeah…do NOT forget these if you are staying in hostels!!
I've been using these silicone earplugs for years now and feel like they keep the sound out better than the cheap, throw away kind. My husband loves his headphone sleep mask though, so he can turn on music to fall asleep to and have an eye mask all in one.
These Headphone Sleep Masks Are Great For Traveling
Epic Things To Do While Backpacking in Germany
Go Paragliding In the Alps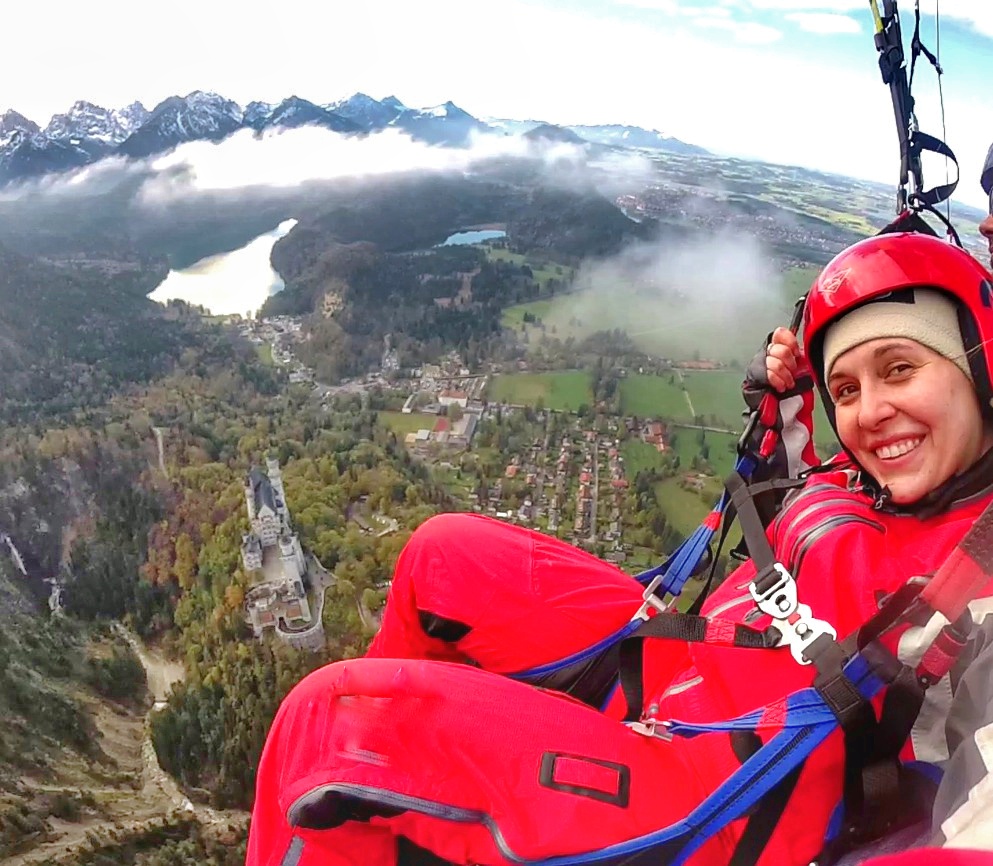 One of the most memorable things I've ever done in Germany is when I went Paragliding over Neuschwanstein Castle. Talk about a once in a lifetime experience!
Play Prince or Princess For the Day
Speaking of Neuschwanstein, it is one of the most famous castles in the world, let alone Germany. No trip to Bavaria is complete without it.
Dance the Night Away At The Disco!
Berlin and Hamburg both have fantastic nightlife
Fest It Up at Oktoberfest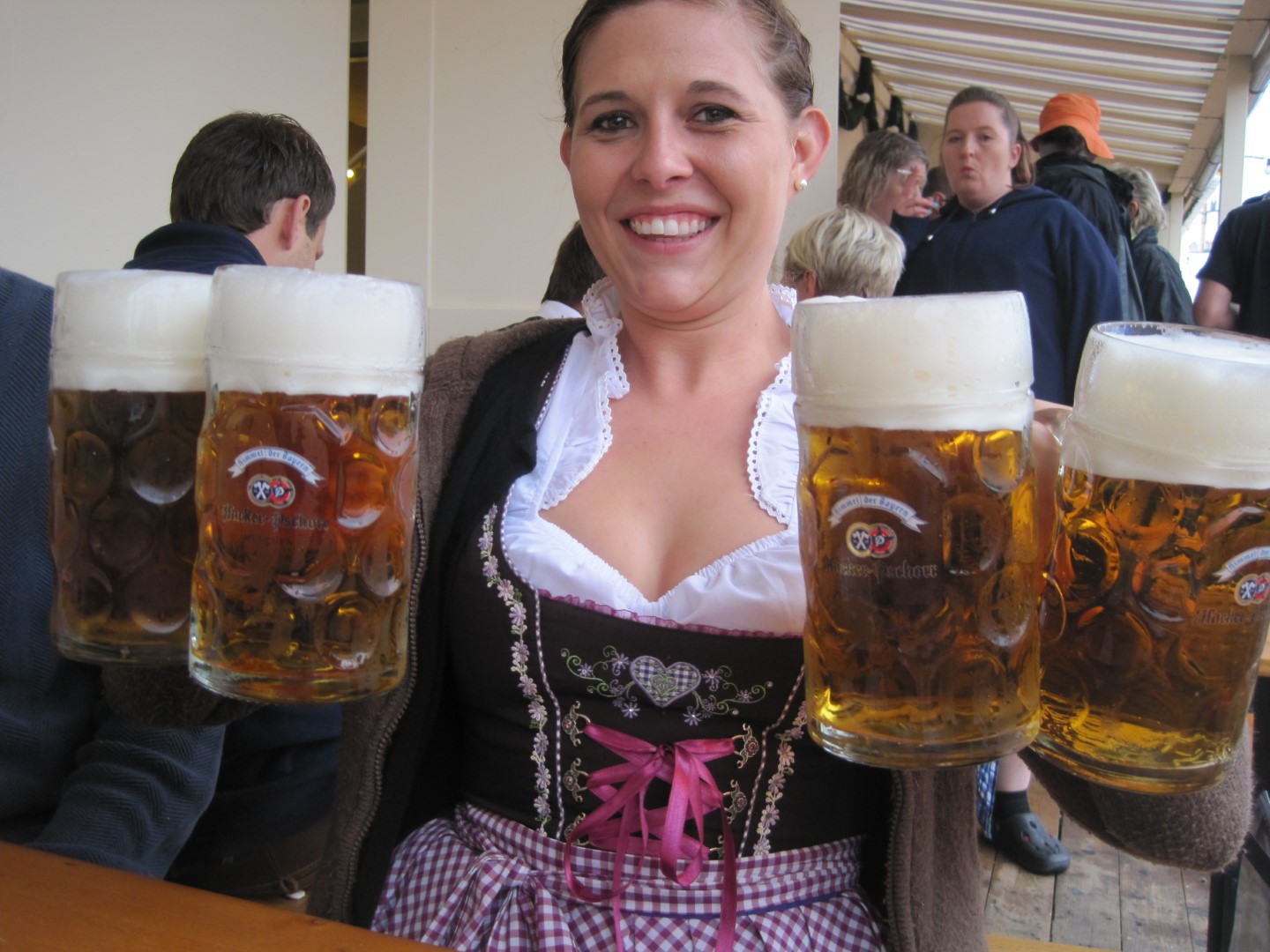 Personally, I prefer the fests other than Oktoberfest (that are more local) but who can pass up an opportunity to go to the infamous Oktoberfest!
Tip: Book accommodation well in advance (9-12 months out) if you want anything halfway affordable
You Might Be Interested in Reading My:
Eat So Much Good Food
Yes, the brats and Brez'n are stereotypical German for a reason (sooo good!) but there are so many other authentic foods to try in Germany.
Drink Beer With the Monks
Don't ask me why, but breweries run by monks seem to be some of the best beer there is! One of my favorites is the Weltenburg Brewery, which is a great day trip from Regensburg or Munich.
Sip Something Other Than Beer
I know, can you believe it? Germans actually drink other liquids other than beer!? 😉 Here are 20 other drinks to try in Germany (both alcoholic and non)
Wander On a Beer Hike
Ok, yeah….but let's come back to the beer because well, Germans really do know how to do it well. And one of the best regions in Germany for beer is Franconia in Bavaria. Find a "Beer Hike" to go on where you literally hike from one brewery to the next
Drink Wine on The River, Under the Castles
If you head over to the Western side of Germany, an absolutely, not to be missed day trip is a river cruise down the Rhine or Mosel Valley. I particularly love the route leaving from St. Goar that goes up toward Koblenz. As you mosey down the river, you'll pass under gorgeous fairytale castles, all while sipping on Germany's famous Rieslings and other wines!
Go Sailing
Germany may not be the first place you think of when you think of "Sailing" but hiring a boat on Bodensee (Lake Constance) is a true delight!
Hit the Beaches
The saltwater spray from the ocean isn't exactly synonymous with "Germany" but there are some fantastic beaches in Northern Germany. Check out Rügen Island for some Vitamin Sea.
Get Totally Naked At A Spa
German Spas are a totally unique experience, especially for us Americans. But there is something extremely liberating (and absolutely relaxing!) about spending a day at a German Spa!