[This post may contain affiliate links where we earn a small commission. Please see our disclosure for more information and thank you for supporting our site so we can continue to bring you awesome content for your travel inspiration!]
Travel By Train In Germany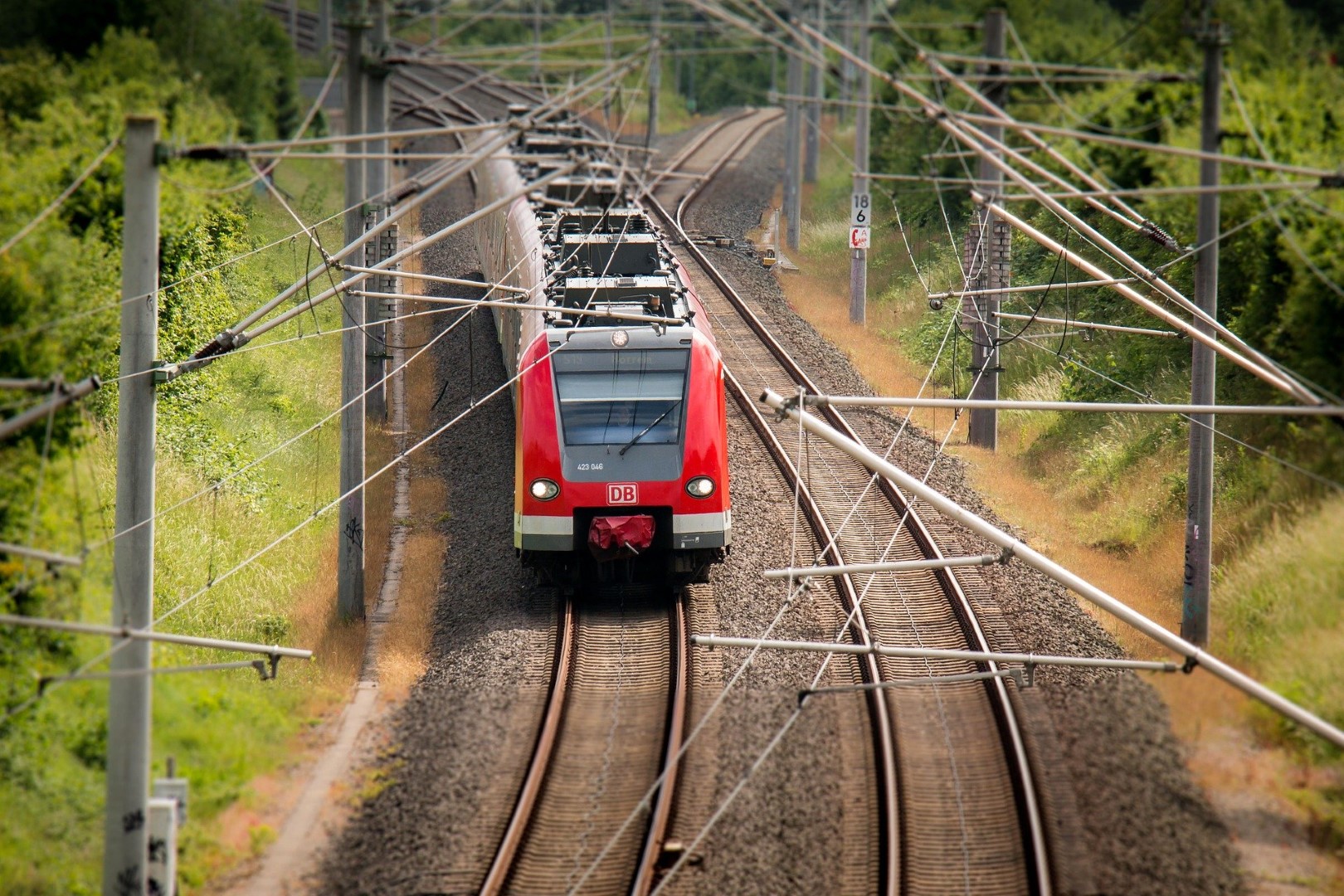 Traveling by trainis one of the best ways to really experience Germany while on a trip here. However, if you are a planner, like me, then you might be in over your head trying to figure out the best options for train tickets in Germany. After all, there are so many options!
Do you buy individual tickets? Get a pass, and if so, which exact pass!? What about regional tickets? Oh, and what's covered in all of these!?!?
While I go into what each of those tickets are in my Ultimate Guide to Germany Train Travel, I wanted to give a comparison of the German Rail Passes vs Eurail vs Interrail tickets which often gets people confused. And just to really throw you off, I'm going to include comparing all of these to the BahnCard….but don't worry, I break it all down for you and even give specific examples. So, dust off your calculator and let's get comparing!
Note: Prices may change by a few dollars if you are getting the mobile or a paper pass
Name of Rail Pass
Who It's For
Great For
Cost
Buy
German Rail Pass
Non Europeans traveling in Germany
-Travelers who have 3+ long train journeys
-People who don't want to purchase set tickets in advance
$183-$411

Buy the German Rail Pass Here

Interrail Train Pass

European residents traveling in Germany and Europe
-Travelers who have 3+ long train journeys
-People who don't want to purchase set tickets in advance
€247-€556

European Resident? Click Here

Eurail Global Pass
Non Europeans
People traveling through several European countries
€246-€902

See Eurail Global Pass Details Here

BahnCard Discounts
Anyone using the trains in Germany
Anyone planning on purchasing numerous single journey DB tickets
Start at €17.90

See The BahnCard Discounts Here
What Is The Rail Pass
The quickest way to describe what the Deutsche Bahn German Rail Pass is, is to explain that it is a pass that gives you a certain number of days (more on that in a bit) to travel by unlimited German trains for a set price within a one month period (not a calendar month but one month starting on the day of activation). This means:
No Pre-Booking Needed: You don't need to book trains ahead of time, which gives you a little bit of flexibility
(Note: You DO need to purchase the pass ahead of time, but you don't need to book individual train journeys)
Don't Worry About the Best Time To Book: Since you don't need individual tickets for your journey, you don't need to worry about when is the best time to book a Deutsche Bahn train ticket.
You can use the passes on all Deutsche Bahn Trains and IC buses (as well as other buses that are operated by DB)
It is single country train pass, meaning this pass is just for Germany (vs the Interrail Pass, which can be used throughout Europe- more on this below). HOWEVER, there are a few cities outside of Germany that this pass will extend to, such as Salzburg and even allows for an IC bus to Prague, among a few other places, which I list out at the end of this article.
The pass gives you access to all trains within Germany on the day of your chosen travel. However, it does NOT include most local/ municipal transportation (such as buses and U-Bahns)
While U-Bahns are not covered, S-Bahns ARE covered with your Deutsche Bahn Rail Pass
Who Can Get the German Rail Pass?
This is where things get a little confusing. The DB Rail Pass is only available to people purchasing it outside of Germany (the Eurail ticket (see below) is a similar ticket for European residents)
Need More Help Understanding The German Train System? Join Our Fantastic Traveling in Bavaria Facebook Group!
How a German Rail Pass Works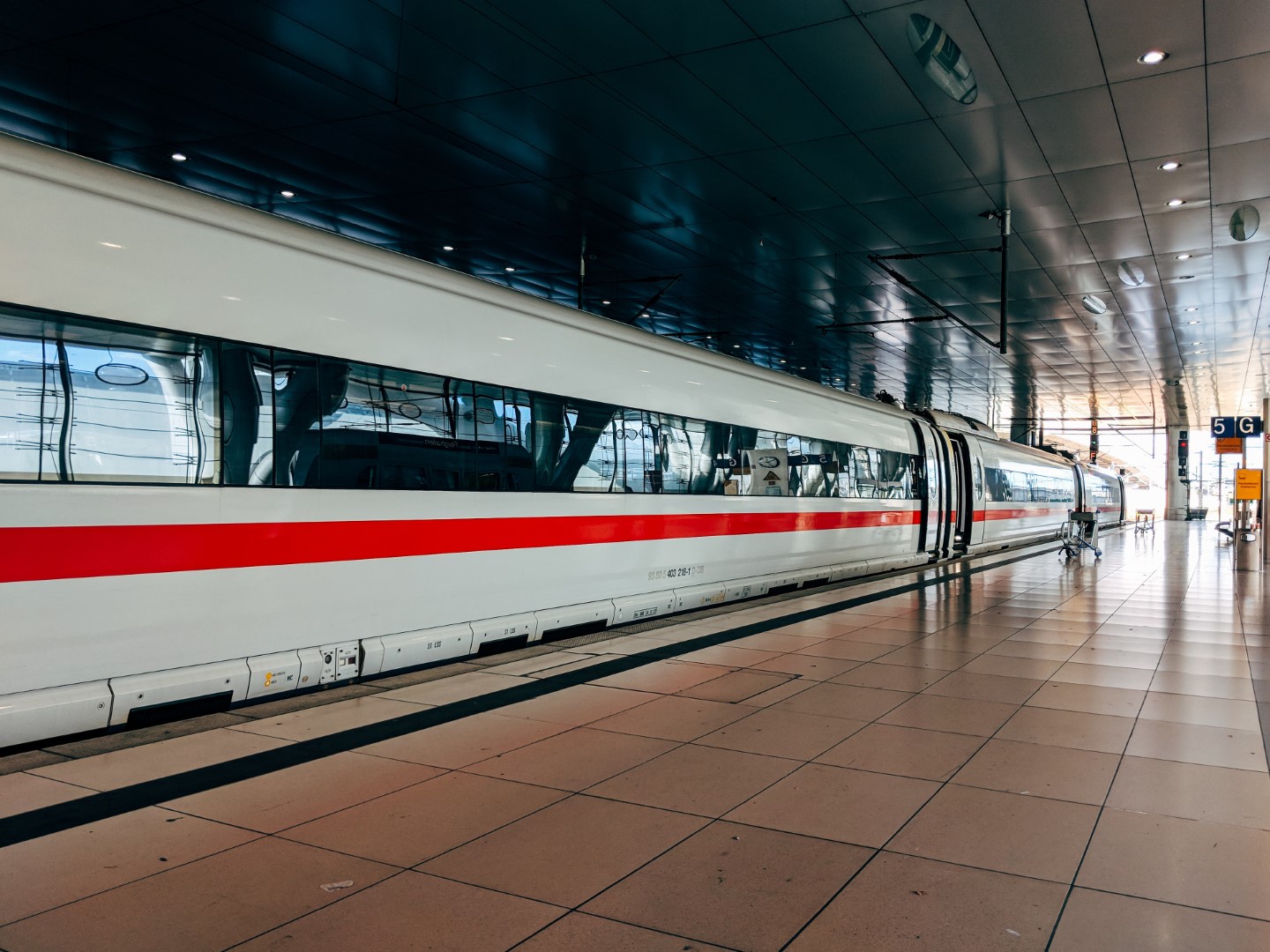 First, Start With Your Age Group
No, I'm not being ageist! Before even getting into the number of days you want, you need to select if you are:
Youth: Ages 12-27
Adult: Ages 28+
Twin Pass: Get 50% off a second ticket when you travel with a designated person
Child: Under 12 (children under 12 are free, but still need a valid "ticket" when riding on the German trains.)

You can have 2 kids (ages 6-11) on each adult pass
A Twin Pass actually covers 2 adults and 2 kids under 12
Families: There is no actual discount family train ticket for Germany trains. However, if you are creative, you can make it all work well. For example, if you have a twin pass, that gives you 2 free kids (under 12) per ticket, totaling 4 kids free. For kids 12-26, they can get the Youth Pass, which is a discounted pass to begin with.
Read My Traveling By Train in Germany With Kids Post if you are coming with your family
Next, Decide How Many Days You Need
Figuring out exactly how many days you need is actually not as straight forward as it may seem. I'll cover how to decide this in the section "Is the German Rail Pass Worth It?" But for understanding the pass, you can choose:
3 Days
4 Days
5 Days
7 Days
10 Days
15 Days
You can choose a pass that is the number of days you chose in a row (for example, April 1,2,3) or you can choose your number of days as flexible days through the month (for example, April 1, 14th, 28th) which will determine the final German Rail Pass cost. Choosing consecutive days is slightly cheaper.
Click Here To See the Interrail Prices For Europeans
How To Use A Rail Pass in Germany
The German Rail Passes are actually incredibly easy to use.
After you purchase your ticket online, allow for about a week for it to be sent to you (or follow the instructions next for the mobile pass)
If you have a paper ticket, you'll need to go into a Bahnhof and have them validate your ticket by verifying your ID (IE: Passport) before using it the first time.
When you are ready to travel on any given day, simply write in the date on your ticket and hop on! No reservations or fees necessary.
Just get on any train. You don't need reservations or a specific ticket for the specific train (unless you have the mobile app- see those instructions next)
The conductor will ask to see your ticket and will just stamp the date that you were on your journey.
If using the App:
First, you'll need to purchase your German Rail Pass online.
Next, you need to get the "Eurail/Interrail Rail Planner" app on your smartphone. Oddly enough, I actually almost find it a bit more confusing to use the app, as there are numerous additional steps. A positive side though is that you don't have to worry about ordering a paper copy in enough advanced time or fear losing the physical ticket.
You also need to be aware that you'll need internet every 3 days for the system to validate your ticket (even if you aren't using a train travel day on those days, so every 3 days, you will have to log into your app and let it update)
Before Your Travel
Download the Eurail/ Interrail Rail Planner App
Create a Trip. You can name this whatever you want (if you have numerous passes on your one device, for example, your partner's or your child's pass, you'll need to create a trip for each pass)
Activate Your Pass: You'll put in your passport number (which you'll need to carry with you on your travels) and choose your start date. This will be the date that you want your first day of train travel on. (If you don't know when, you can come back to that)
Search for the Origin and Destination of the train ride you need and select the journeys for the dates you need.
Book a Seat Reservation (Optional)
When you book your journeys, this is not a seat reservation! You don't always need a seat, but they are only a few extra Euros per seat and I would much rather know that I have a seat rather than take the risk of no seats free and having to stand for several hours.
Your train tickets are NOT tied to actual seats, so to book a seat reservation, simply go here to book one.
On the Trains
When you are on the train, you'll just use your App for the conductor to scan the bar code, which is what tracks your journies.
In the App, go to "My Pass"> "Show Ticket"
They may or may not ask for the ID (your passport) that you used to validate your ticket
Get Your German Rail Pass Here
Is the German Rail Pass worth it?
Well…..this depends. How much local travel are you planning on doing vs long distance trains? If you are going to be doing a lot of regional travel, you are better off utilizing the Lander Tickets, like the Bayern Pass, which gives you unlimited use of all regional transportation (excluding ICE and IC trains) including buses, S-Bahns, U-Bahns, etc and can have up to 5 people on the pass for a whole day.
See How To Save Money on Deutsche Bahn Tickets, Like the Bavaria Train Pass Here
A very generalized rule of thumb though is if you are planning on taking 3-4 long distance journeys in Germnay, that the Germany Rail Pass is worth it. It's also great for people who know they will be traveling a lot (over long distances) but are not sure exactly when/where (get the non consecutive days if you plan to travel like this). Therefore, it avoids last-minute, expensive bookings, which can add up quickly!
One way to save money on Deutsche Bahn tickets is to do some combination of the the German Rail Pass plus Regional/ Land Tickets.
But, if you are anything like me, you want to know EXACTLY if the rail pass is a better value than point-to-point tickets. So let's do some math.
1. Figure Out (Roughly) Your Itinerary
This is pretty essential if you want to really figure out the best prices for train tickets for YOUR trip. Again, what is nice about the pass is that it allows for flexibility if you aren't sure yet. But, if you can nail down some specifics, you'll be able to do some much better price comparisons. You'll need this info to:
Decide How Many Days You Need
Decide If You Need Consecutive or Flexible Days
Will Help You Calculate Hypothetical Single Journey Costs
2. Figure Out the Daily Price of the Rail Pass you Want
Once you roughly know your itinerary, you will know how many days will be needed to travel from one city to the next.
Figure out the Per-Day Cost of the Rail Pass Ticket you want. For example, if I want 4 (non consecutive) days within a month, that is currently $315. Divide the 315 by the 4 days, and each day's ticket is going to be about $78.75 per day
3. Look Up DB Tickets
Go Online to Bahn.com and look at tickets. If you are a decent enough planner, start with looking up prices about 3 months out. Just for argument's sake, I looked up Munich to Berlin and the Super Saver price was 60 Euro (which is currently about $70).
On the other hand, if you aren't real sure exactly when or where you want to go, look up some hypothetical journies about a week (or even a few days) out. You'll see that these tickets are often substantially higher.
4. Compare
Compare the daily German Rail Pass price to the price you see for the single journey tickets. Which one is a better deal?
*Note: When comparing, remember to take into account flexibility (the Rail Pass you can get on any trains on your day of travel where the Super Saver may be specific to a train/time). You'll also want to consider if you need to get the local municipal public transportation ticket that day (for example for an U-Bahn) and add that to the costs
5. Take Into Consideration Länder Tickets
You also need to remember that the state tickets are often a better value if you are staying within that German state, especially if you are traveling with a few people. For example, if I was going from Munich to Neuschwanstein, it would be silly to waste a day on the German Rail Pass when I could use the Bayern Pass, which starts at 29 Euro/ one person, and covers ALL public transportation within Bavaria would be included (not just trains). 29 Euro ($34) is way less than the $78 that one day would cost on the Rail Pass.
Remember, there is now the Germany Day Ticket as well, which can go anywhere in Germany and is quite cheap (but only on Regional Trains, not ICE/Fast trains)
6. Come Up With a Game Plan
For most people, deciding what tickets to choose is a matter of combining a few different options. Even though you may be traveling by train in Germany for 5 days, you might be better off only choosing a 3 day pass and then using Länder or even cheaper single journey tickets for shorter trips.
As a sweeping, generalized idea (but don't take this as final word), if you get the saver tickets and are traveling long distances more than 3 times within a month, then the Rail Pass is probably something to strongly consider. However, if you strategically plan out your route well enough and/or only find yourself with less than 3 days of long distance train travel for your particular itinerary, then individual tickets (when bought at the right times) may actually end up saving you money.
Want to make things more confusing? I'll talk about using the BahnCard to get Deutsche Bahn Discount tickets in a bit.
Where Can You Use the German Rail Pass
Obviously, you can use the German Rail Pass on any trains within Germany. However, it could be worth considering purchasing if you are also going to any of the following places, which are all covered on the pass as well. ONLY the stations listed are covered.
Germany> Austria
Munich to:

Salzbug
Kufstein
Innsbruck
Germany> Belgium
Germany> Italy (To/From):
Bolzano/Bozen
Trento
Verona
Bologna
Venice
Germany> Switzerland
The BahnCard Discounts vs German Rail Pass
One final thing to really throw you through a loop and make you use your rusty math skills is to look into the BahnCard, for example, the Bahn25. I cover these DB discounts in my Ultimate Germany Train Travel Guide, but basically, you pay a flat rate for a "Discount Card" (you can choose 25%, 50%, or 100% off) and then you get that percentage off of each single journey ticket you purchase.
For example, if I choose the Trial Bahn25 Card, which starts at €17.90, that gives me 3 months where every time I purchase a DB ticket, I can get 25% off of the ticketed price.
So, let's take our original Munich to Berlin example.
$60 x .25= $15 discount
$60-$15=$45 total ticket price
This is now SUBSTANTIALLY cheaper than the Rail Pass option, even with the added one time cost of the BahnCard. So, even if I was going to be doing 4 long journey trips, if I could plan enough in advance and know my routes, the BahnCard could be the best option yet.
Eurail Pass Vs German Rail Pass vs Interrail Pass: What is what?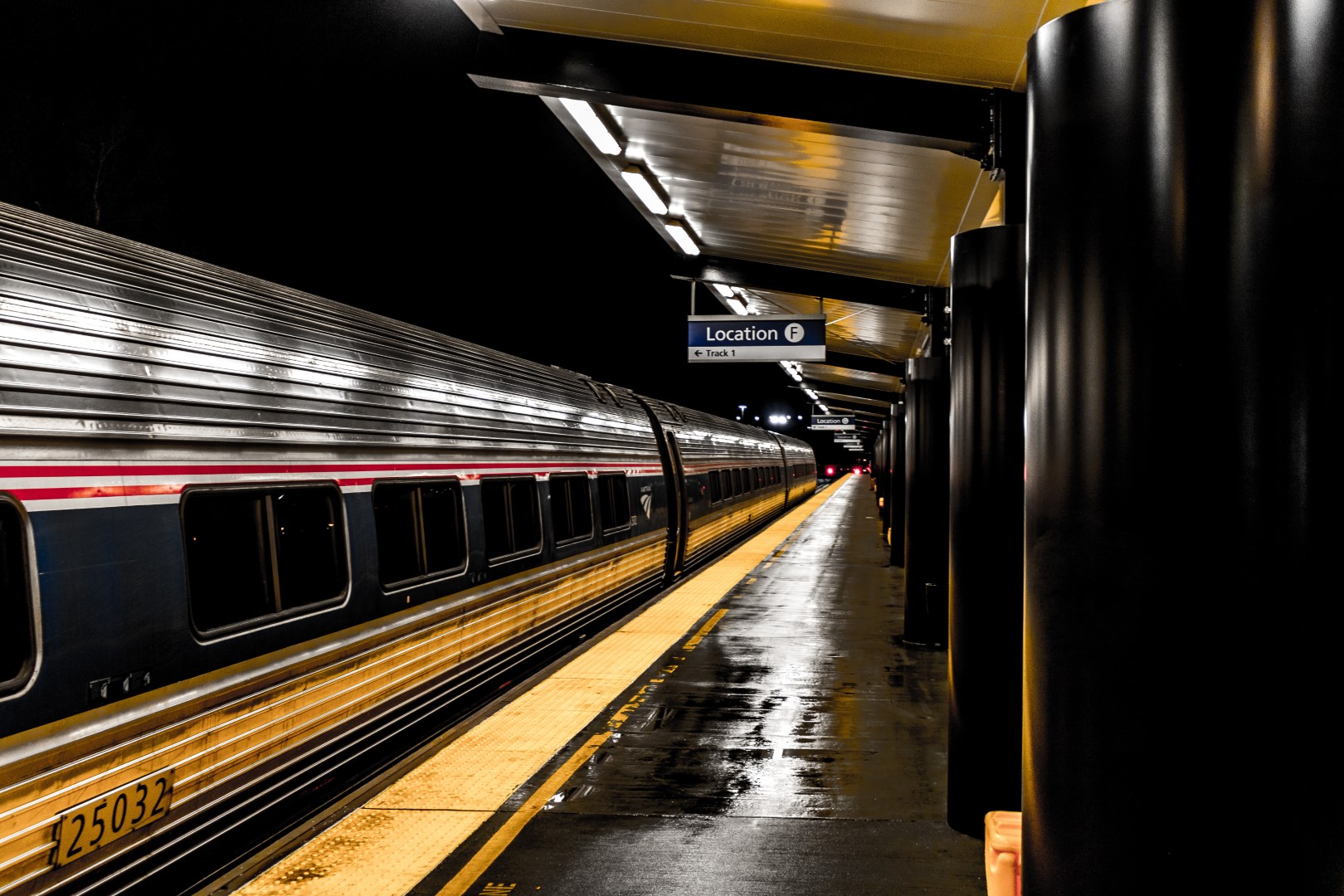 A Eurail Pass is the company that sells the train packages. They have two main kinds of train passes
Eurail Pass (For Non Europeans)- You can choose a Global Pass or Country Specific Pass
Interrail Pass (For European Residents)- You can choose a Global Pass or Country Specific
So really, it all boils down to where you live. The Eurail Pass is basically interchangeable with the German Rail Pass (or any other country-specific pass you may choose).
The Interrail Pass allows European Residents to use their pass in 33 European countries. This is similar to the Eurail Global Pass (covered next).
Click Here If You Are a European Resident And Need the Interail Pass
The Eurail Global Pass
On our first backpacking trip through Europe, we chose to get the Eurail Global Pass. The concept is the same as the German rail pass, but covers most of Europe.
Choose a certain number of days of train travel within a 30 day period
Travel to 33 countries in Europe on any trains on the days specified
No need to pre- book individual tickets
Great for long distance trains (and inter-country trains)
Since we almost exclusively traveled by train to 4 countries on our trip, we mostly used our Eurail Global Train Pass to travel longer journeys, like when we went from Venice, stopped for a few hours in Padua, then continued on and went to Salzburg. Or, when we did the overnight train from Munich to Trier.
Obviously, if you are doing more than just Germany train travel, then the Interail Pass is something to consider over the German Rail Pass.
Get the Eurail Global Pass Here For 33 Countries in Europe
Other Considerations
A few more things to remember when deciding which passes or tickets are best for you
Night Trains: You can really stretch your money by using your German or Interrail ticket on overnight trains. This will only use up one of your days of train travel (the day of departure) as long as you don't transfer trains on the second day…and it saves you a night's worth of hotel spending!
Local Transport Not Included: I know I've said this a few times, but it's pretty important to know that your pass isn't good for things like subways and buses. However, SOME single journey tickets are if you are buying one-off tickets (always check the fine print, as it will tell you if local transport is or isn't covered)
German Rail Pass Discounts: There really aren't discounts unless you are choosing the German Rail Twin Pass or the Youth Pass