[This post may contain affiliate links where we earn a small commission. Please see our disclosure for more information and thank you for supporting our site so we can continue to bring you awesome content for your travel inspiration!]
I get asked all the time, "When is the best time to visit Germany?" and while "February" isn't really at the top of my list, that doesn't necessarily mean that it's a BAD time to travel here. But what actually IS there to do in Germany in February? Well, you might be a little surprised at your options!
In this article, I'll dive into several things to do in Germany in February as well as what you can expect for the weather in Germany in February (it may not be AS bad as you might think!) and why February just might be one of the best months for tourists to visit after all!
Why Visit Germany in February?
1) Cost
Historically speaking, February tends to be one of the cheapest months for flights to Germany. Therefore, if you are on a budget, you can potentially score some great deals around this time.
I've seen flights as low as around $450 in February, which is a steal compared to the flight costs (sometimes upwards of 2 grand) in the summer!)
2) There's Still Plenty To Do
Truth be told, I've bought into the German philosophy that "There is no bad weather, only bad clothing" so, I guess take the fact that I say Germany is still worth it in February with a grain of salt. But that being, said, the weather actually isn't AS bad as you might think…but more on that later.
So yeah, grab that long underwear and an umbrella but go on and get out there! But ok, I promise, I'll include as many indoor options on this list as possible just in case you aren't too thrilled with the idea of cold, rain on your trip.
3) It's Not AS Touristy
If you travel to somewhere like Neuschwanstein in June, you can expect it to be absolutely swamped!!!
Planning a trip to Oktoberfestin September? Yeaaaaah….you and SIX MILLION others!
But spending a weekend in Berlin in February? You might just get to see the Berlin wall without others!
(And if you are wondering if Neuschwanstein in the winter is worth it– the short answer is yes!)
Things To Do In February in Germany
Karneval and Fasching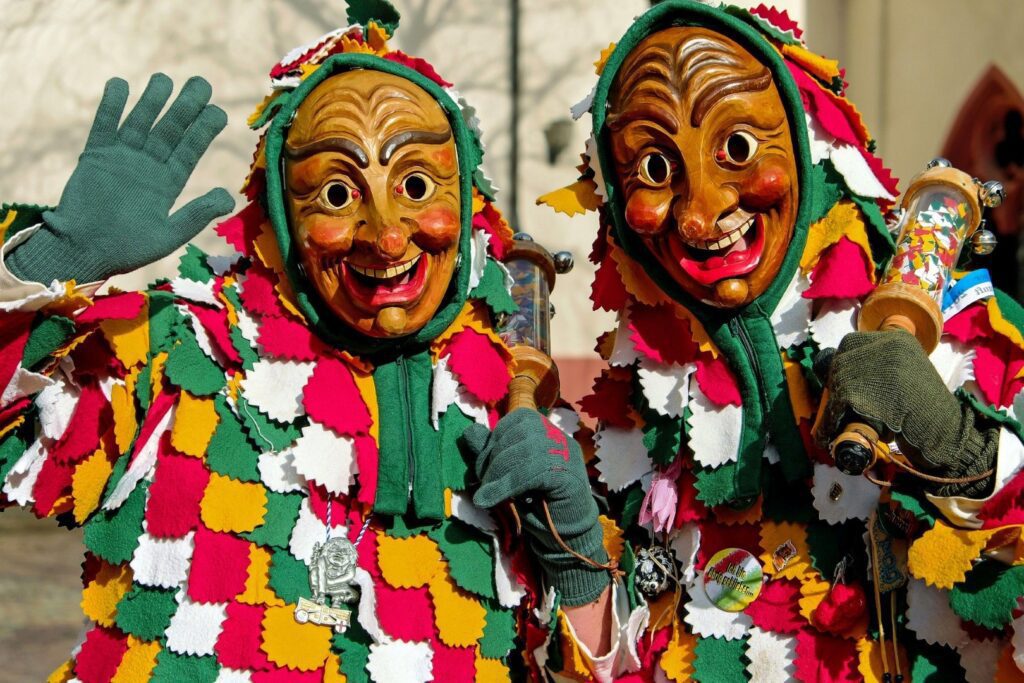 2022 Dates: Varies depending on the location, but typically around February 27th/28th
Both Karneval and Fasching (more or less the same thing- just called different things in different regions) are Germany's equivalence of Mardi Gras. And while the Karneval "season" technically actually starts all the way back in November, the big party hits the streets (quite literally) in February.
Like most places that celebrate a Carnival Season, in Germany, it's a time of festivities, "rule breaking" (all in good fun), indulgences, and major partying! Just about every city (and even many small towns) will have their own Karneval or Fasching where people dress up in costumes and parade around. In bigger cities, there are often gorgeous costume balls for adults.
While Mardis Gras in New Orleans gets all the attention for wild nights and raucus, Germany's Karneval is nothing to scoff at! In fact, it is often seen as one of the best places in Europe to experience the "5th Season"
Where to go to experience Karneval:
Cologne has one of the biggest and longest celebrations lasting almost a whole week (Feb 24-March 2, 2022)
The city of Braunschweig's Karneval (they call it

"Schoduvel")

dates all the way back to the late 1200s!!! (

February 27, 2022)

Mainz has an enormous parade every year on Rose Monday (Monday, Feb 28th 2022)
Munich celebrates Fasching each and every year
Ski in the Alps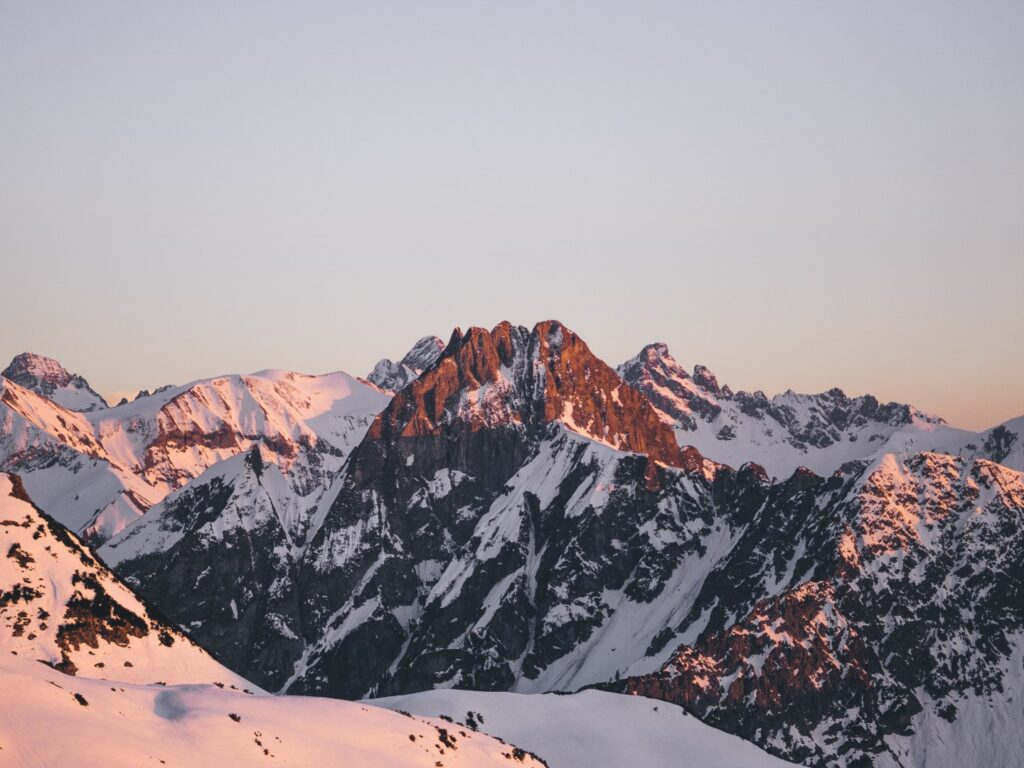 February is actually my favorite time to go skiing in Germany! December and January may not have enough snow yet, but you are almost always guaranteed some great powder, especially at the higher elevations, by February.
However, everyone else likes this time to hit the slopes as well, so if you want to go skiing at some of the bigger or better ones, you'll need to make sure you've booked your accommodation well in advance if you don't want to pay the price (literally).
While you can read all my recommendations on the best ski resorts in Germany, here are a few at a glance that you can consider:
Garmisch and/or the Zugspitze (Bavarian Alps)
Schliersee (Bavarian Alps)
Winterberg (Hochsauerland)
Feldberg (Black Forest)
City Sightseeing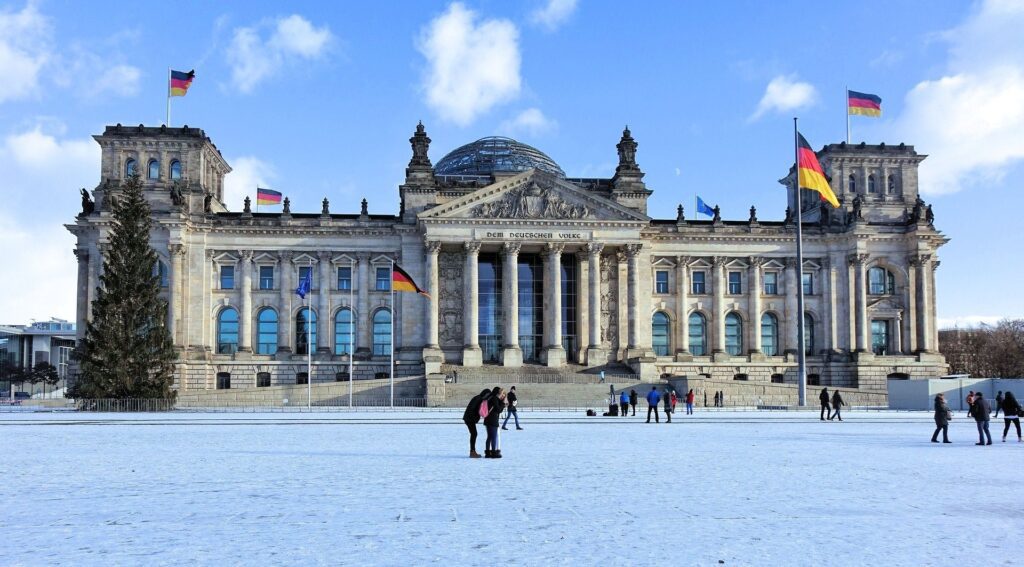 Hitting the (cobblestoned) streets isn't always the most enjoyable thing in the winter, but it doesn't mean that you can't put on a good face and give it a try! Getting to explore the bigger cities in February does mean being able to go to spots that are typically over run with tourists in other months and having it be slightly quieter!
The other reason why going to the bigger cities in February is a smart idea is because you know things will be open and running, unlike in some smaller villages and towns that rely on tourism, where a lot may close during downtimes.
Some cities to go to in Februrary:
Rothenburg ob der Tauber
Cologne
Berlin
Munich
Mainz
Visit the Museums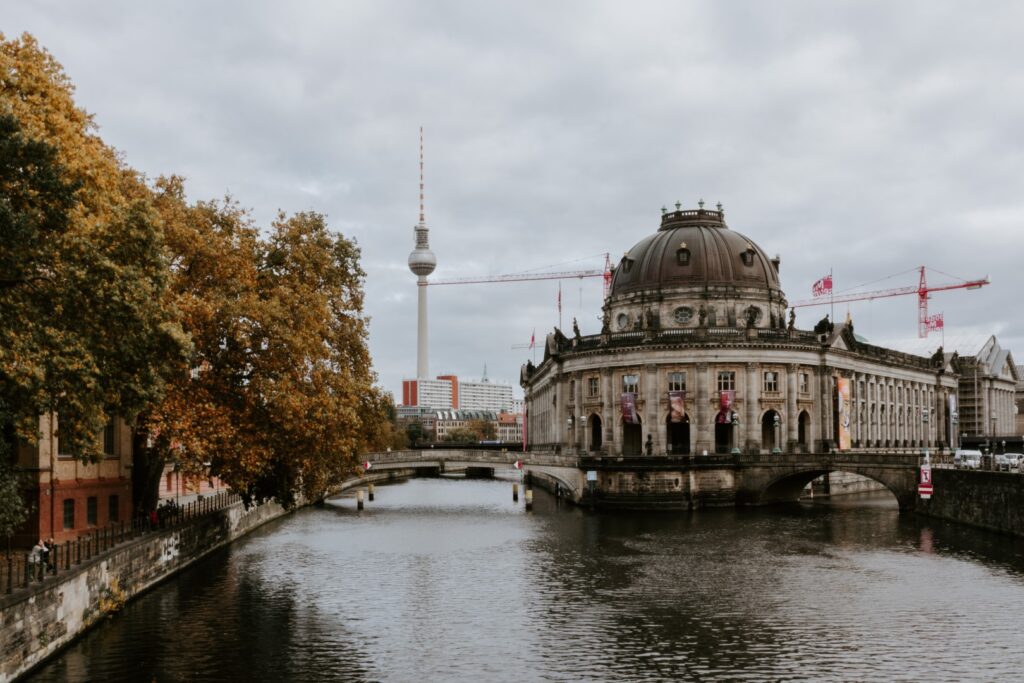 Ok, you know I am getting cabin fever when even I recommend museums!
And yeah, I guess this kind of goes hand in hand with the city exploring. But I actually do find the winter months great for ducking into the many great museums Germany has to offer. If it is raining, head into a museum! If it's too cold, head into a museum! If you are just looking for something to do, head into a museum! I often find myself getting antsy come late February (after MONTHS of nothing but cloudy days!) and sometimes just need something…anything to get myself out of the house!!!
A few truly fantastic museums to visit in Germany are:
Museum Island in Berlin actually isn't just one museum, but 5 world class museums (The Pergamon is arguably the most popular)
The Dokumentation Zentrum in Nuremberg is truly one of the best museums I've been to in my life. If you've ever wondered exactly how someone like Hitler could have taken over not just an entire country, but an entire continent, this museum answers that. This is also where the Nuremberg Trials were held.
The Deutsches Museum in Munich is seriously uuuhmazing. Not being a big "museum person" I balked at going for years. You can spend DAYS in here and still not have seen it all. There is so much that you are sure to find a section that does interest you!
Zwinger Palace in Dresden is stunning on the outside alone. But head inside for endless galleries, inner courtyards, antique weapons, and more
Attend the Berlinale Film Festival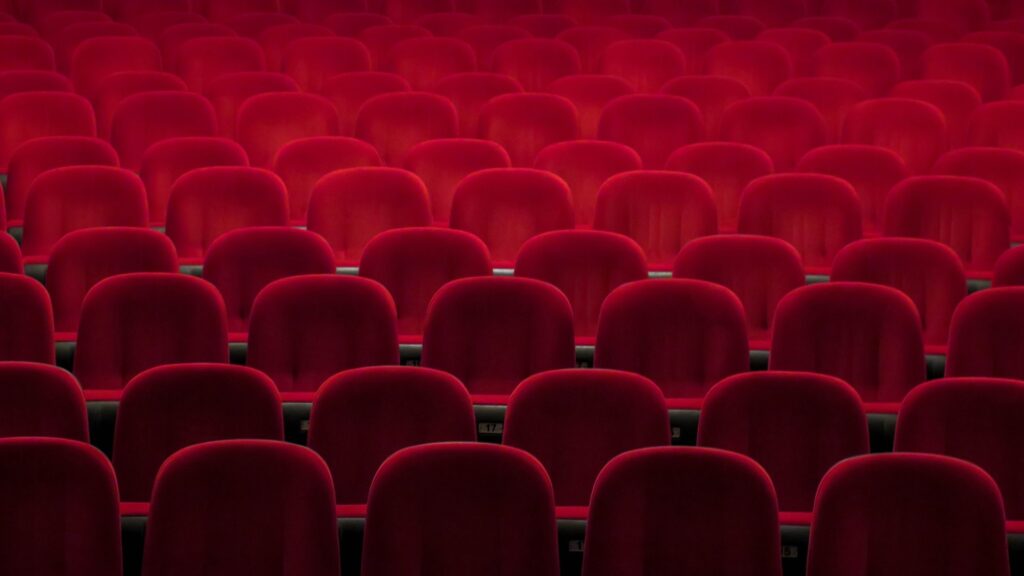 2022 Dates: February 10-20th, 2022
The annual Berlinale Film Festival is one of the largest film festivals open to the public in the world. While it originally started in 1951 to showcase the "free world" today it celebrates over 400 films a year. Who knows what celebrities you might brush elbows with here!
Zip Up to The Zugspitze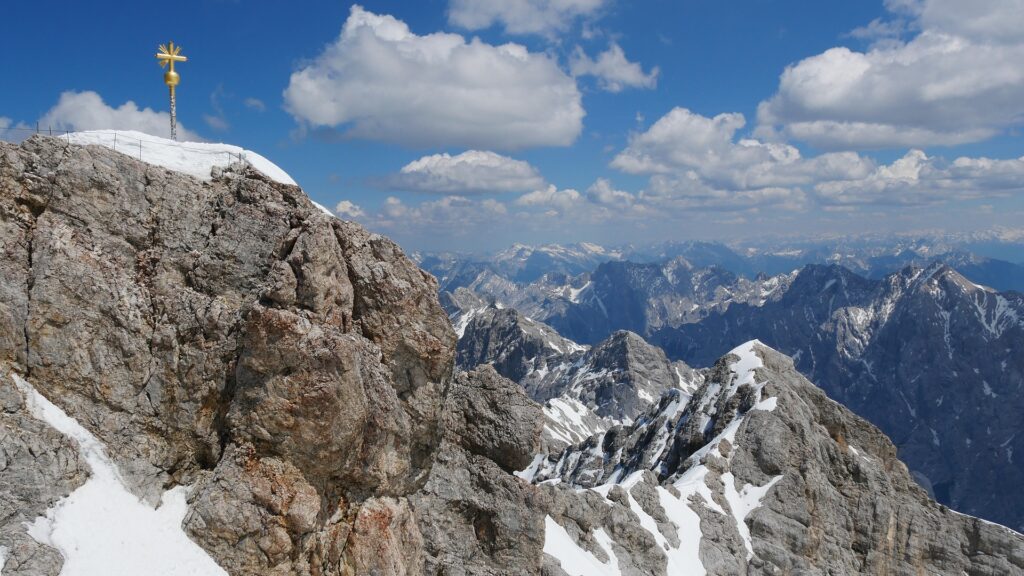 Even if you aren't planning on strapping the skis to your feet, the Zugspitze is a surprisingly fantastic place to go, even in the winter! Because it is the highest mountain in Germany, that means that the peak is well above the clouds. I'll never forget the first time I took a cable car up a mountain in Germany. It was raining and miserable down at the base and we just assumed it was going to be like that the whole day. But as soon as the cable car passed the clouds, we erupted into blindingly bright, beautiful, blue scenery! I could not believe my eyes!
Therefore, the Zugspitze can be a great option even on gray days in Bavaria!
Soak in The Spas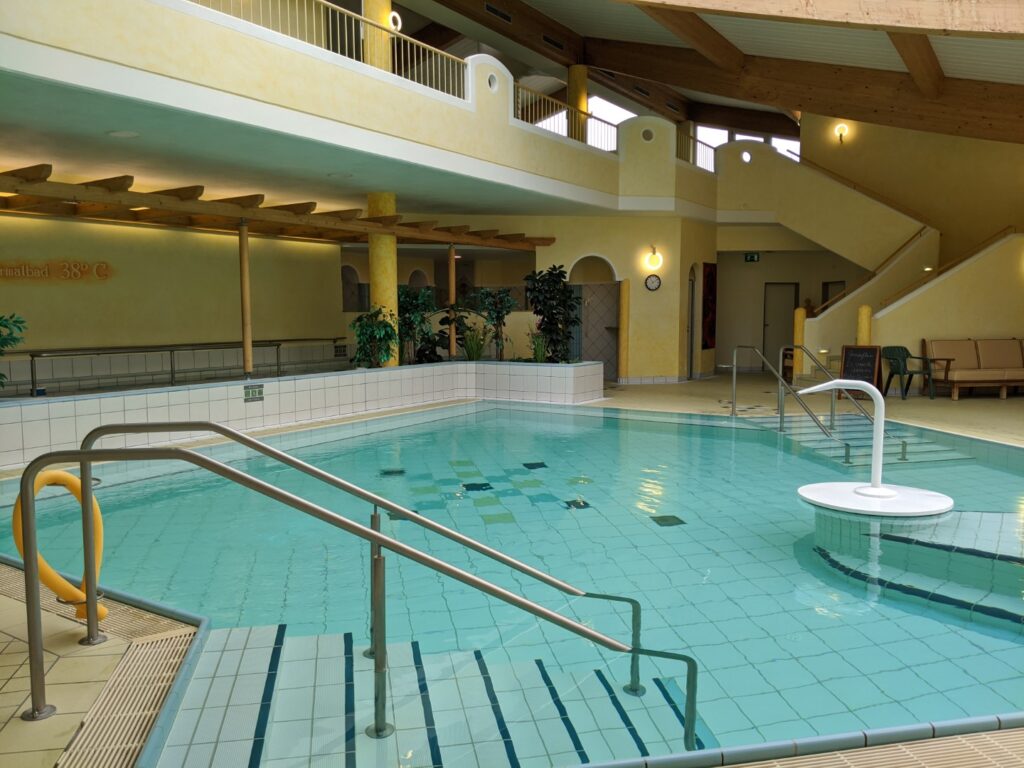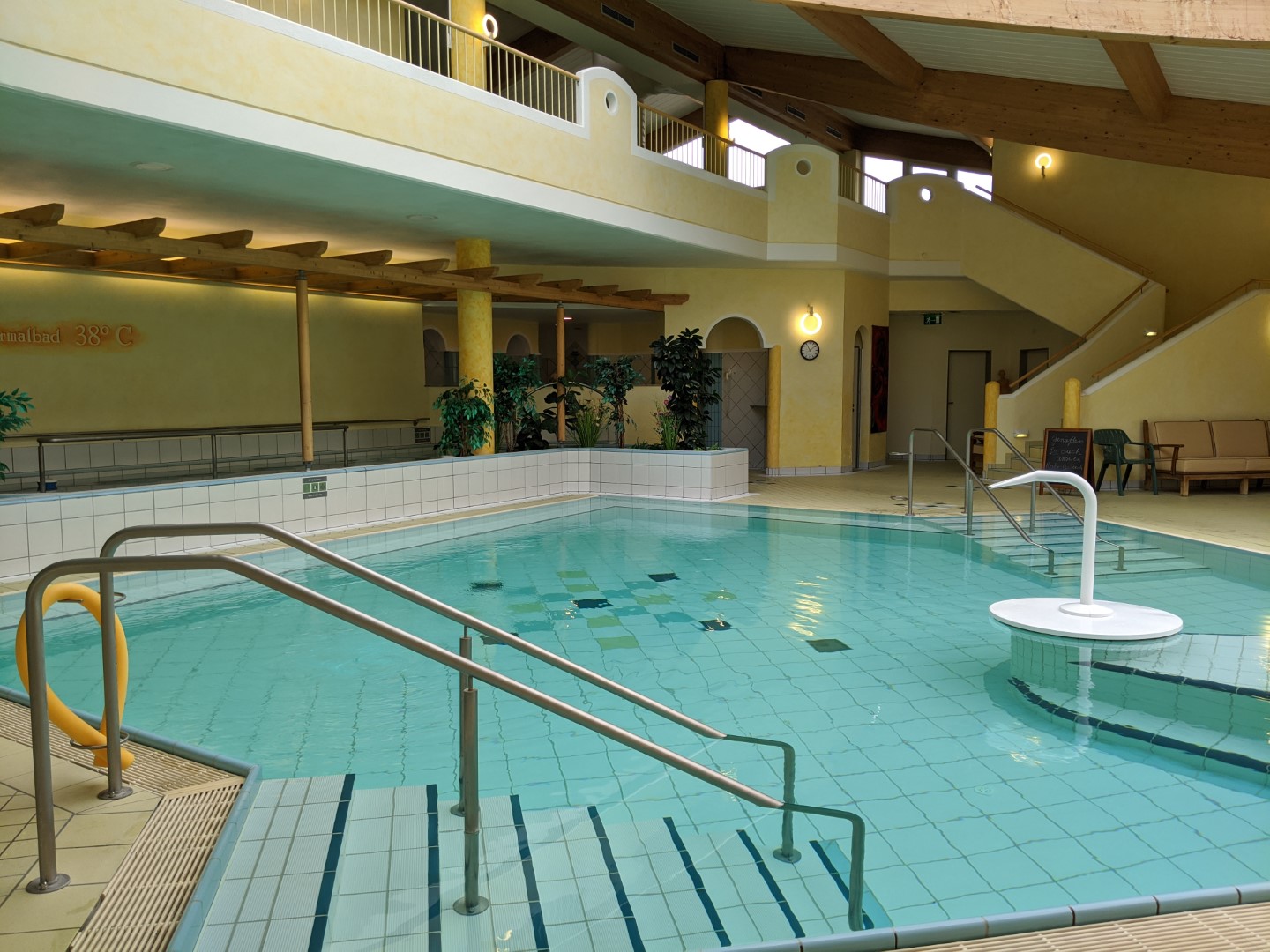 This might just be one of my favorite things to do in February in Germany! (Ok Ok, it might just be one of my favorite things to do ANY time of year! I mean, a day of wellness? YES PLEASE!) There is just something so great about dipping into the warm, thermal spring waters of a German Spa that just instantly lets all your cares and stresses and (supposedly several) ailments melt away. While a lot of people are a bit squeamish about Germans Spas and Saunas (yes, you will be nude at almost all of them), you learn to get over that fear quickly (no, seriously, I promise!)
A few of my favorite German Spas and Saunahofs are:
Splash at an Indoor Water Park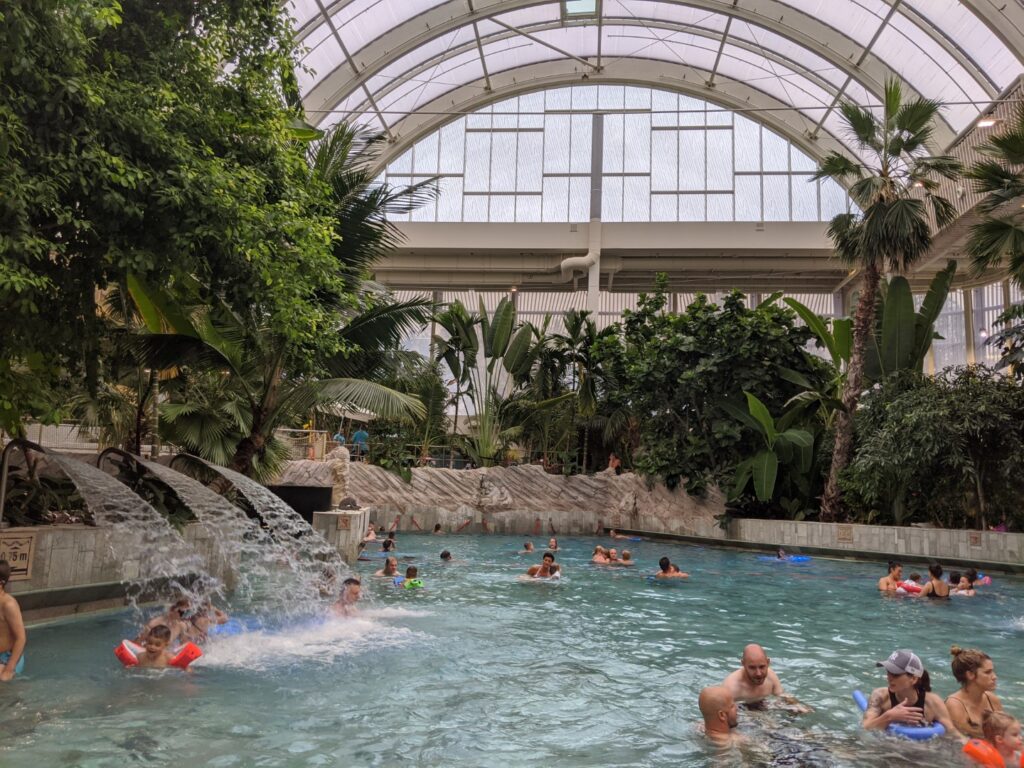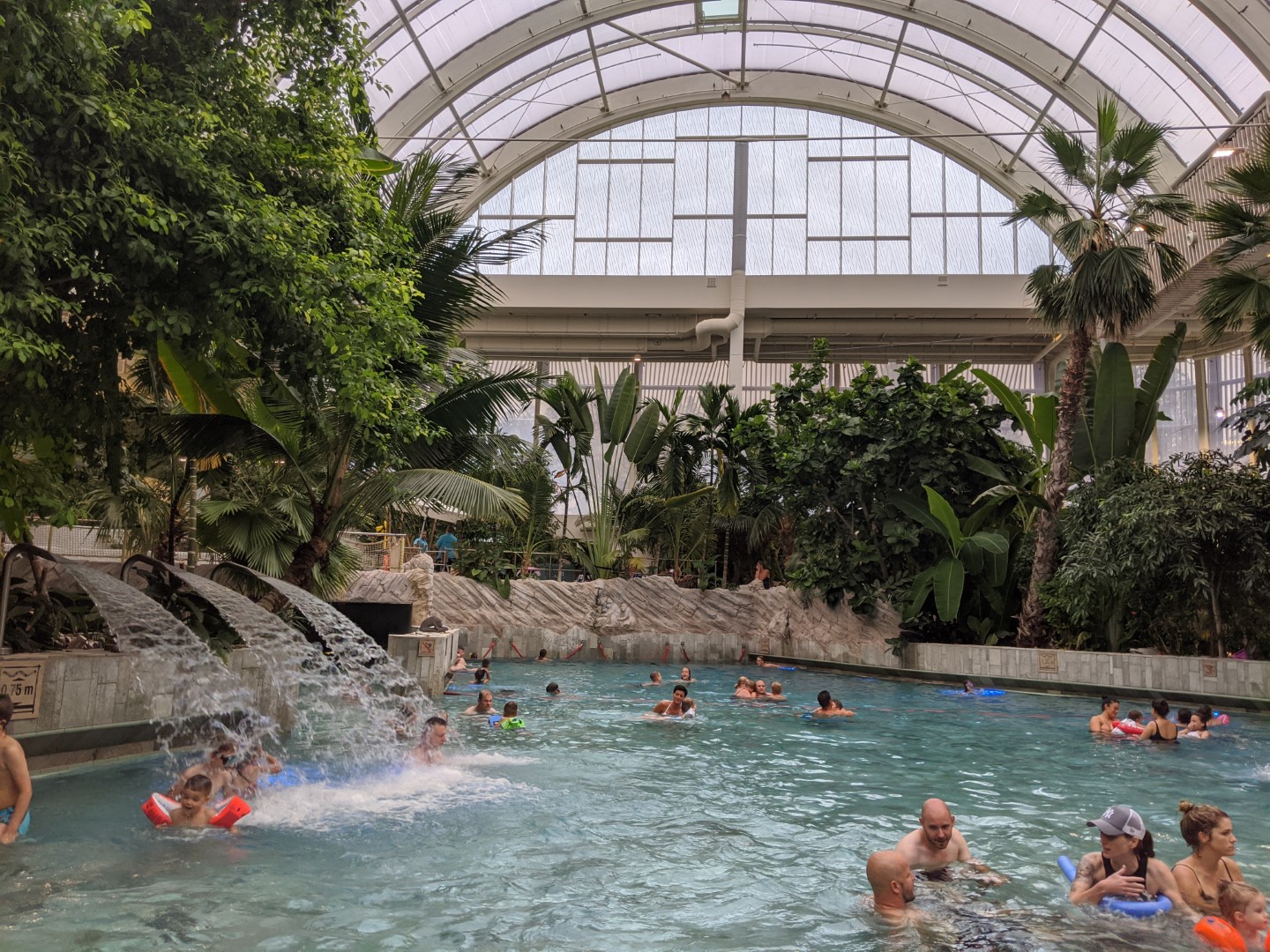 Just because it's cold outside doesn't mean you can't go swimming! If the idea of wearing just your birthday suit has you a bit freaked out, keep on your bathing suit and find a really fun pool to play at. Germany actually has a lot of really fantastic indoor waterparks, which is the perfect rainy, snowy, or cold day activity!
Therme Erding (Galaxy): Therme Erding (Outside of Munich) has both the Spa/ Sauna experience as well as a family friendly HUGE water park! It's a water paradise for all ages!
Tropical Islands: (Near Berlin) This enormous waterpark is actually inside an old airplane hanger!!! You'll feel like you've been swept away into the Caribbean!
Rulantica: (Rust) This is the waterpark counterpart to Europapark and is a seriously impressive and amazing indoor waterpark. I mean, it even has a full sized pirate ship inside!!!
Badeparadies: This is the perfect place to go in the Black Forest with Kids (and kids at heart!) After all, it is literally called "Swimming Paradise!"
CenterParcs: While Center Parcs is a fantastic family resort chain, we love going to the CenterParcs in Allgau. It's indoor swimming complex is absolutely insane (and included in the cost of the resort!) There's countless pools, a kiddie swim playground, tons of slides, and even a (not so lazy) river!
Ride the Majestic Harz Train Through the Snow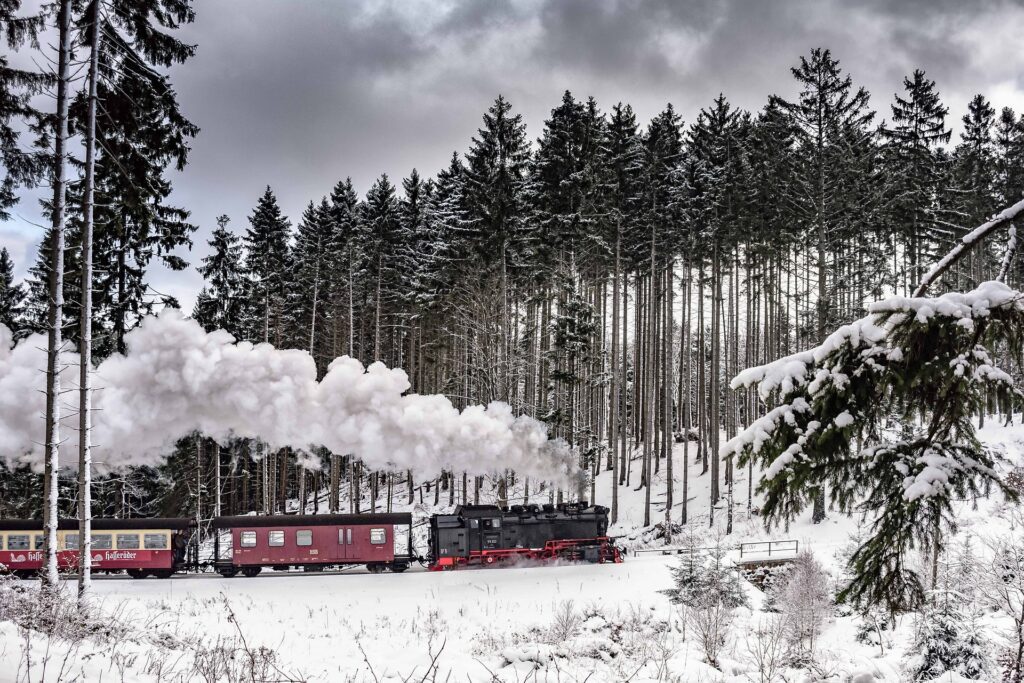 Is there anything more picture perfect than a black and red steam train chugga chugga chooing through snow covered mountains and evergreen trees capped in white? It seriously looks like a picture card and is such a unique (and obviously beautiful) experience!
While there are plenty of routes and lines that take you through the Harz Mountains in Central Germany on the classic steam trains, the one that most tourists love is the route that takes you to the highest mountain in Northern Germany- the Brocken. Most people will choose to stay in the towns of Nordhausen or Wernigerode and then take a day trip on the train.
Get Insta-Moody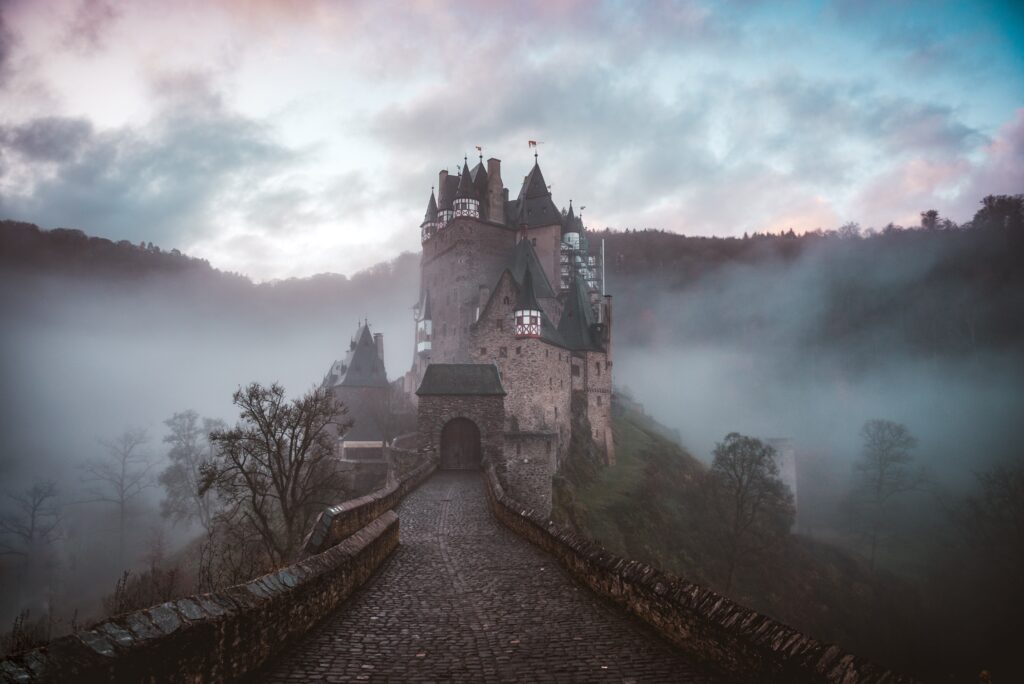 If you've been over on my Instagram page, you can tell that I am not the typical Instagrammer. Nope, I don't know the first thing about filters and hashtags give me serious anxiety! What you see on my page is the real deal of travel- the meltdowns of traveling with kids in Germany, what Neuschwanstein looks like sans filters, and awkward photos of my not so photogenic hubby.
However, if you ARE the ideal Instagrammer, Germany in February could actually be a dream if you love moody photos!!! With the fog, and often grey skies, you are sure to find locations that evoke all those Insta emotions!!!
A few great places to get some super #moodygrams would be at:
Burg Eltz is THE location for foggy photos
Devil's Bridge
The Black Forest
Bastei Bridge
Lake Eibsee
Usedom (North Sea)
Half Timbered Towns (like Monschau)
FAQs
What is Germany Weather in February Like?
The weather in February is one of the colder months of the year. You can expect temperatures to often hover somewhere near freezing during the day, and occasionally dipping below that. With that being said though, there is often not too bad of a windchill, meaning that the temperature on the thermometer is about what it will feel like outside. For me, being a (US) midwesterner, I find this to be a pretty "mild" winter and find that with enough layers and proper clothing, walking around in 40°F (4°C) is actually quite pleasant….but if you come from warmer climates, it's easy to see why you may think it is "really freaking cold."
Does it Snow in Germany in February?
You can expect plenty of precipitation in Germany in February. If you are more South, that will most likely come in the form of rain with occasional snow. However, when it does snow, it's typically no more than a few inches at a time. In North Germany, this will probably be more rain than snow.
Is It Safe To Drive in Germany in February
If you are familiar with driving in inclement weather, then yes, it's really no big deal driving in Germany, even in the winter. But yes, there can be snow and ice. Granted, if you are sticking to the Autobahn and main streets, they do a pretty good job of maintaining them quickly.
If you are renting a car, just double check that the tires are winter or all season tires. If you plan on driving into the mountains to go skiing, most places don't require chains, but it's best for you to double check first.
What to Wear in Germany in February?
You can follow my Winter in Germany Packing List to know exactly what to wear on your trip in February. Obviously, if you are skiing, you'll want to throw in some snow pants.