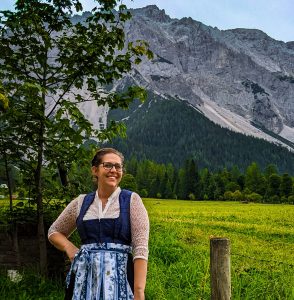 LeAnna Brown has quickly become THE authority on Germany travel with her extremely in depth, informative, well researched guides, itineraries, tips, and insider information on Wander In Germany. For more than a decade, she's resided in Regensburg, Germany which has allowed her to meticulously explore the whole country, making her a leading go-to expert on up-to-date and current Germany travel information. LeAnna's authority extends to Germany's cultural attractions and historical landmarks, reinforced by over a decade of experience as a travel writer.
Germany Destination Specialist
Having delved into hundreds of cities, towns, and villages, LeAnna has honed her knowledge through practical experiences that encompass the true essence of Germany. Her residency in Bavaria positions her as an unrivaled specialist in the region, granting unique insights into the culture, food, and lifestyle. Her first hand experiences allow readers to have a trustworthy resource and Germany travel guide.
As the author of "Wander In Germany," LeAnna has penned an authoritative guide to the nation, distilling her vast expertise into a comprehensive resource that readers can trust and apply to their own travel planning. Her insights are sought not only by returning readers but also by the travel community at large.
LeAnna's mission is to visit, research, and document travel in all 16 States of Germany so that readers can plan their own trips with ease! With only 4 more states to go, it is a testament to her unwavering commitment to comprehensively explore the country, find hidden gems, and provide unrivaled tips and itineraries to readers. With over a decade of travel expertise in Germany alone, LeAnna has experienced traveling in Germany in many different modes, including budget travel, solo travel in Germany, couple getaways, and most recently, with three children of her own, she is now an expert on family travel in Germany as well.
LeAnna frequently collaborates with prominent local German tourism boards, such as Regensburg Tourismus and Bamberg Tourismus, and others, establishing her as a trusted source within the Germany Tourism sector as well.
Recognized as a "Germany travel specialist," LeAnna has been asked by various forums to help admin and manage groups so that members have a trusted, up to date, local professional. Due to her experience, she is also regularly featured as a guest expert on various podcasts and travel resources. She also has been a recurring guest speaker at various events that encourage traveling the world.
Beyond just expertise and first hand experience, LeAnna has an immense passion for living life fully, which for her, includes traveling and living as an Expat in Germany for over a decade. Her love for doing so is clearly seen in her writing, which is sure to inspire anyone looking to travel in Germany.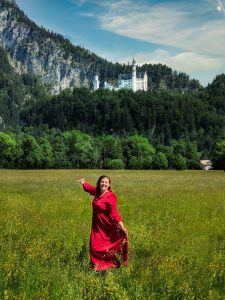 Coming Soon:
Wander in Germany Podcast: Learn how to plan the perfect trip to Germany from the expert(s)!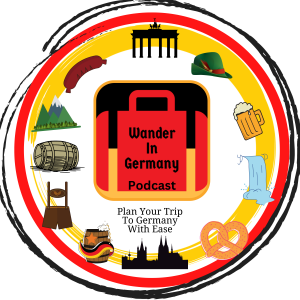 Books, Ebooks, Planning Resources, and Audio Guides: Check back regularly to see when LeAnna Brown has published Germany Audio guides for download (IE: City Walking Guides and more), her first Ebook on How to Plan a Trip to Oktoberfest, and Germany Travel Planning Guidebooks
Wander In Germany Social Media
Follow LeAnna and WanderInGermany on Social: