[This post may contain affiliate links where we earn a small commission. Please see our disclosure for more information and thank you for supporting our site so we can continue to bring you awesome content for your travel inspiration!]
About once or twice a year, one of my favorite What'sApp groups starts dinging.
"Anyone up for a girl's weekend at the Therme?"
Uuuum do you even have to ask? Yes, YES! A Million Times, YES!!!! A few weeks later, we all head to a Girl's Getaway to one of Germany's top spa towns; Bad Füssing
The whole town of Bad Füssing is a true German Spa Town. Many people come here looking for relaxation, thermal therapies, and just overall wellness. Bad Füssing has several Thermes (thermal baths and saunahofs) to choose from, so you could easily spend the whole weekend (or more) just soaking up every bit of relaxation!
In this guide, I'll cover the 3 main Thermen in Bad Füssing, some of my Girl's Weekend favorite hotels in town to stay at, and anything else you may want to know about a weekend getaway in Bad Füssing.
Other German Spa Articles That May Interest You:
NOTE: Check the websites of each of the facilities to see what current health regulations are in place, capacity limits, as well as if anything is currently closed due to Covid.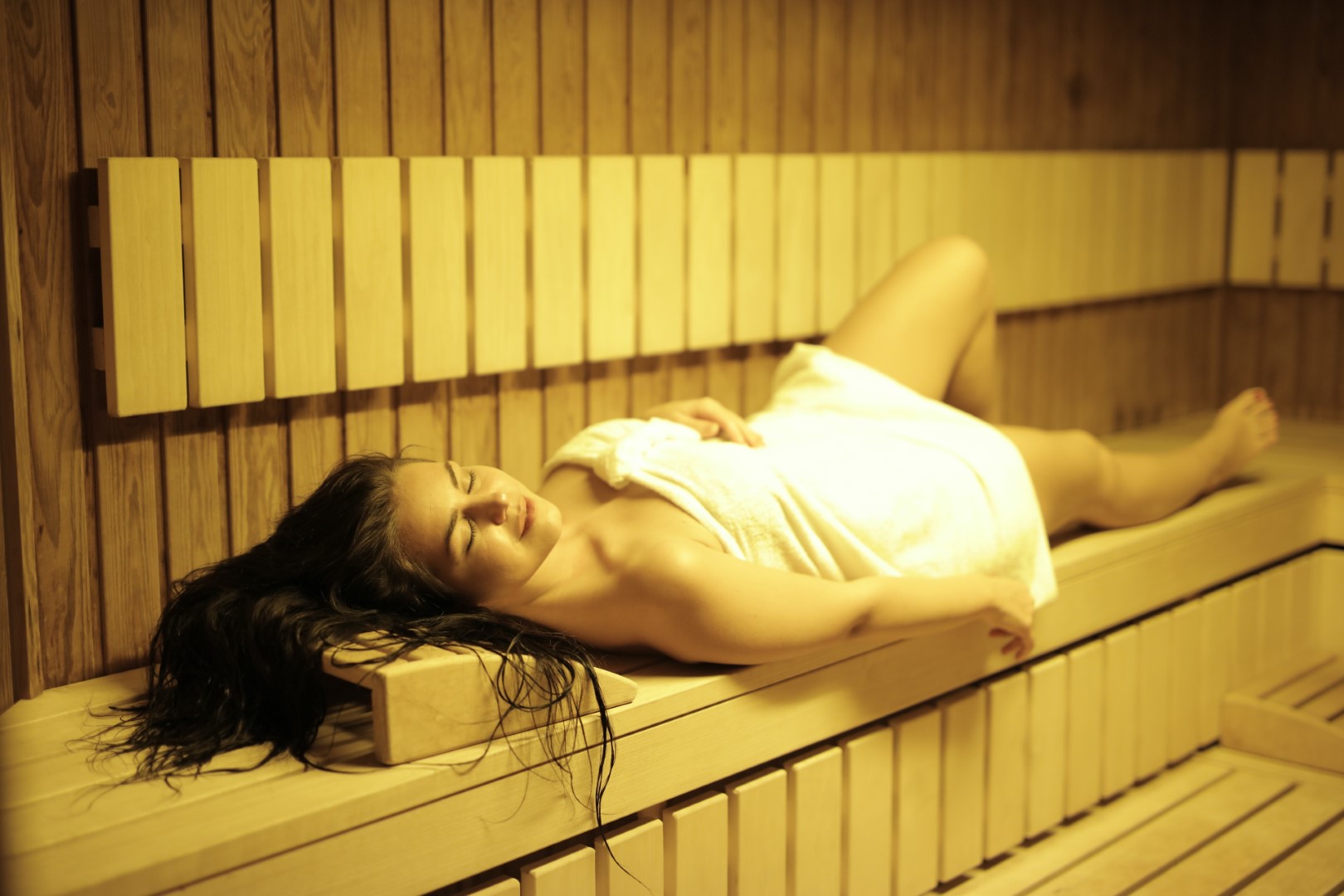 Where is
Bad Füssing?
Bad Füssing is in Niederbayern ("Low Bavaria") and is located right on the Austrian border. It is about:
30 Minutes from Passau
1.5 Hours from Munich (This is a great day trip from Munich Alternative to Therme Erding if you want something much more "local" feeling)
Heading to Bavaria? Have You Joined Our Day Trips and Travel in Bavaria Facebook Group?
Getting To
Bad Füssing
By Car: The easiest way to get into the Bad Füssing town is just to drive. Most of the hotels have parking and there is also easy parking at all the thermes and day spas as well.
Read My Driving in Germany Guide
By Public Transportation: It is a bit harder to get into Bad Füssing by train or public transportation and is going to take a bit longer. Depending on where you are coming from, I highly suggest getting a Bayern Train Pass. You might need to take a train to Passau or even Pocking (again, depending on where you are coming from) and then take a bus the rest of the way to the town of Bad Füssing.
Buses from Passau: Take buses 6106 or 8106 (both come about once an hour) to town
Buses from Pocking: 6212
Know Before You Go
There are 3 Main Thermes and German Saunas
I'll go into each of these into detail below, but the three main places people go to in Bad Füssing are:
Therme 1 (Therme Eins)
Bad Füssing Europa Therme
Johannesbad Therme Bad Füssing
You Might Be the Youngest Person There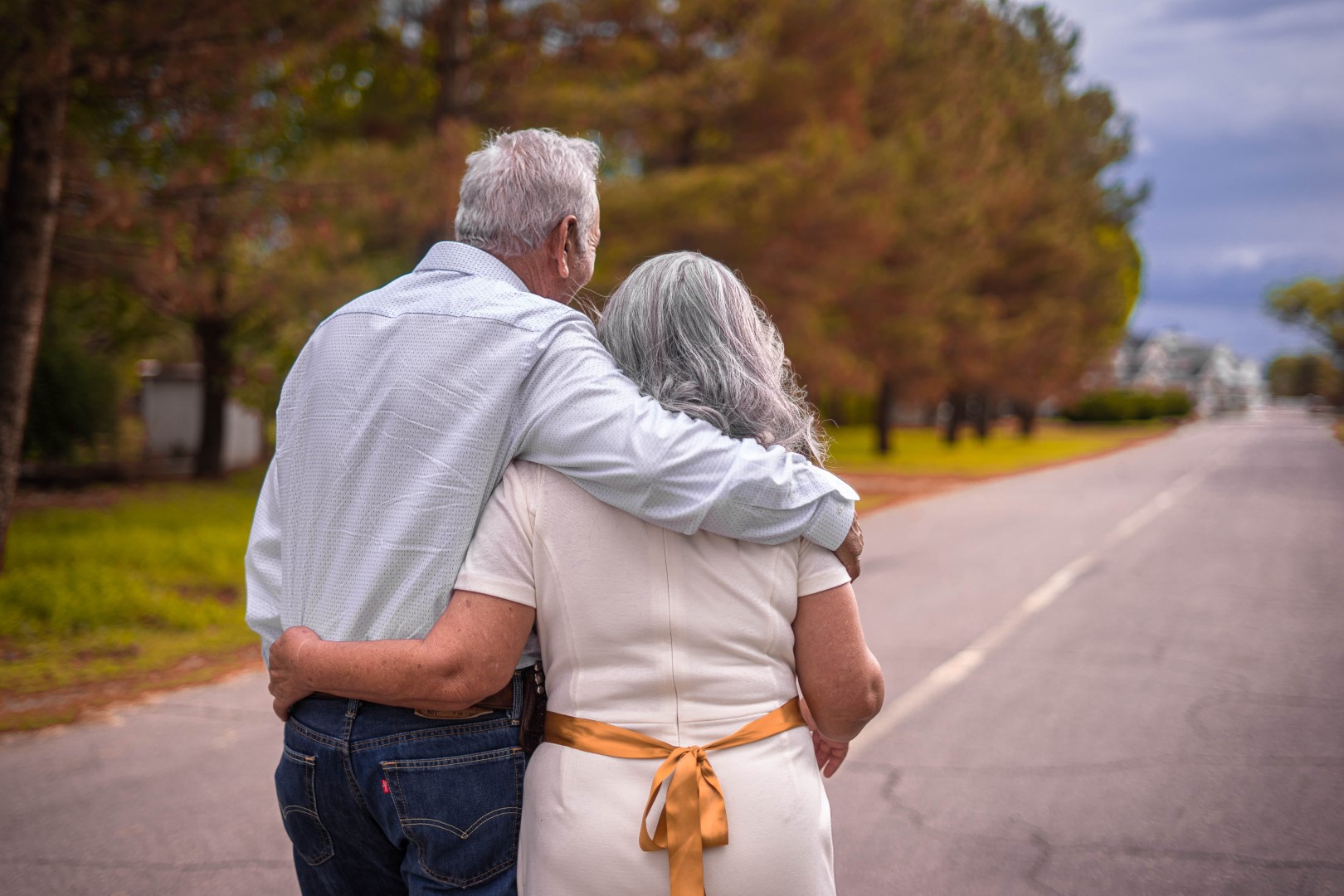 When we do our girl's weekend, we often joke that we are the youngest people by about 40 years! I honestly don't know why this town is like an old person's mecca when it comes to wellness and German Spas, but it often feels like the average age of visitors are in their 80s!
But don't let that deter you! Bad Füssing has fantastic spas and thermes so just roll with it and take note how clearly a weekend of pampering and wellness does the body good for all ages!
Know The German Sauna Culture
Bad Füssing is definitely a local type of place. It's not like Therme Erding near Munich where both tourists and locals alike show up. Therefore, be sure you review my German Spa Experience Guide in order to know both the written and unwritten "rules" of going to a German Spa!
The Three Main Wellness in Bad Füssing Thermes
1) Therme 1 Bad Füssing
Address: Kurallee 1, 94072 Bad Füssing
Therme Eins Bad Füssing is simply amazing and is probably considered the best Bad Füssing Thermalbad.
I have been to my fair share of German Spas and Therme 1 is truly unique.
Therme 1 Saunahof Bad Füssing
I clearly love Bavaria. There is just something about the atmosphere and culture of this region that screams stereotypical "Germany." One thing that makes Therme Eins so unique is their Bad Füssing Saunahof, it is truly one of a kind! It looks like it could have been plucked right from a Bavarian Storybook! The huge Saunahof is centralized around a beautiful courtyard. The buildings are a traditional wood style Bavarian farmhouse style which makes everything seem incredibly cozy and full of "Gemutlichkeit." You really do just have to experience it to feel the ambiance of it all. There is something spectacular about the rustic old farmhouse style mixed with the modern saunas and pools.
This area is 3,000 m² and has just about any sauna you could want. You'll find saunas ranging from 40°C (104°F) to 90°C (194°F). They change up the program seasonally for specialized saunas with varying infusions and peelings as well, so there is always something new. When we were there, we had a rose petal infused sauna and a mint yogurt peeling!!!
There are also several inviting thermal pools and tubs luring you in for a soak.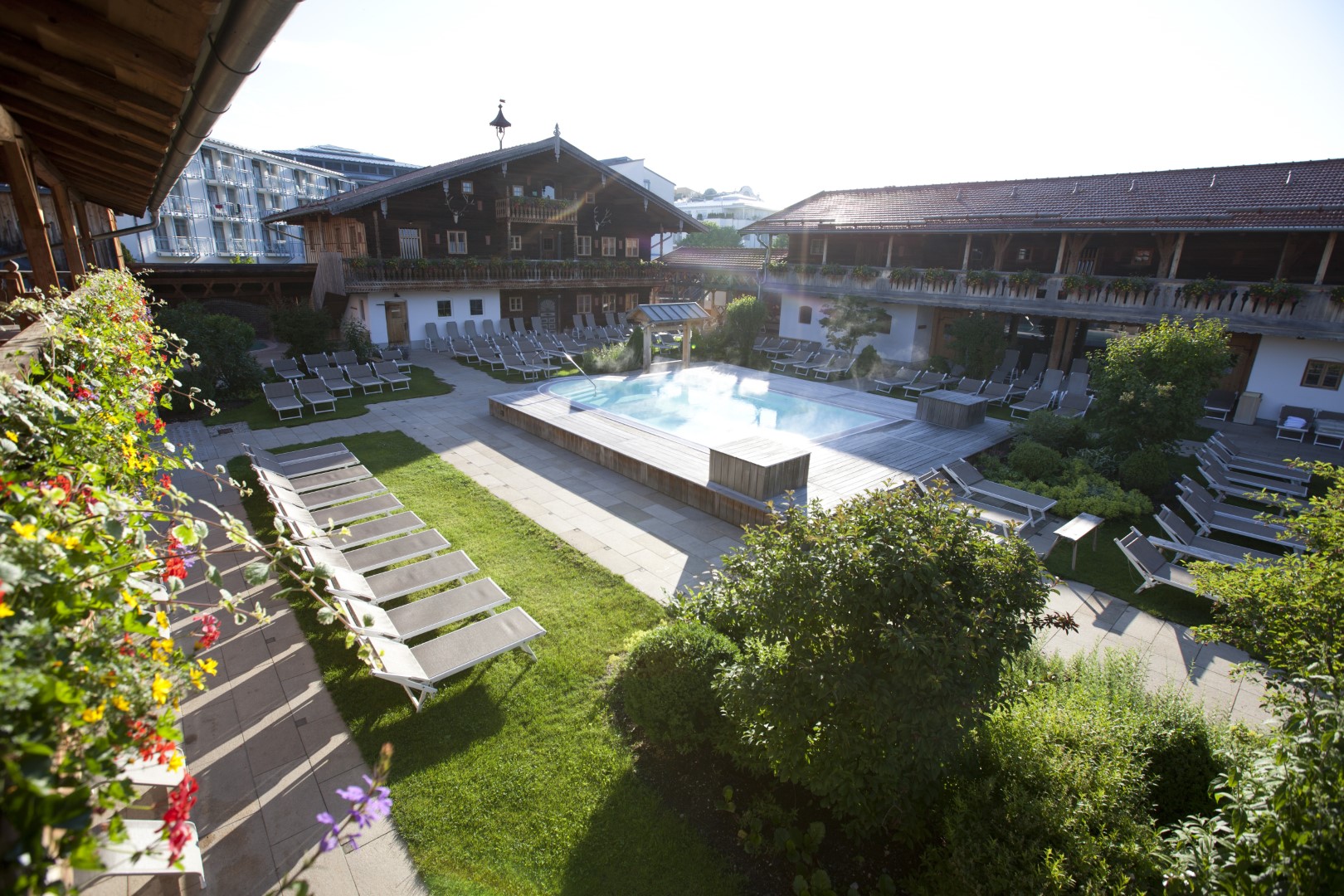 Therme 1 Sauna Prices
Saunahof and Thermal Baths Combination Tickets
3 Hours Combo Ticket: € 19.50
5 Hours Combo Ticket: € 23.00
Day Ticket: € 26.50
5pm- Closing Evening Ticket: € 19.50
Note: If you go over your time allotted, there is a €1.50 charge for every extra 30 minutes. If you exceed the 5 hour time, then it is a 3 Euro charge for every 30 minutes.
Therme 1 Opening TImes: 10am-10pm
If you would like a wellness treatment, you can book your appointments at
[email protected]
Thermalbad Bad
Füssing Therme 1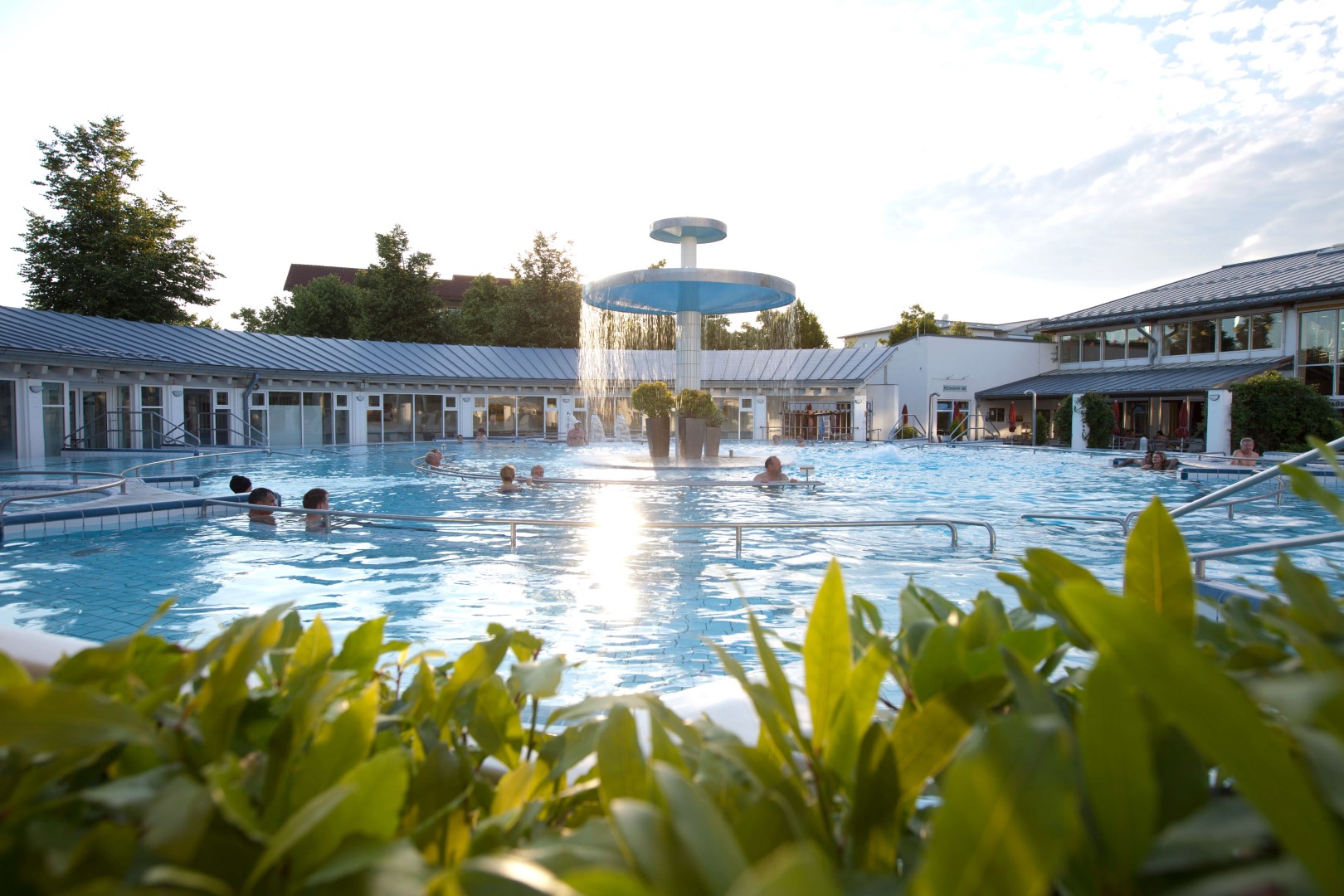 The other part of Therme 1 is the thermal area and pools. There are 12 separate thermal pools all coming from the local spring waters, so everyone is sure to find one that tickles their fancy. There is a huge outdoor pool with a "mushroom" fountain. There are water jet massagers, hourly water aerobics, and even a grotto pool with waterfalls!
These pools range from 18°(64°F) to 42°C (107°F) and have both indoor and outdoor options for "bathing."
Thermal Pool Prices

It is important to know that there are separate tickets and costs for both the Saunahof and the Thermal Baths. This way, you can choose to go to either one or the other. However, there are also combo tickets available, so if you think you might want to go to both, it is just worth buying the combination ticket, which allows entrance into both the Saunahof and the Baths.
5 Hours Bath Only: € 12.50
Day Ticket Bath Only: € 17.00
Hotel guest card discount: Check to see the current discount for using the hotel guest card (which you should receive complimentary from your hotel)
Bad
Füssing

Therme 1 FAQs
How old do you need to be to go to Therme 1?
To go to the Saunahof, you must be 15 or older. For the thermal pools, any ages are welcome. 3 and under are free, but it is important to note that this is a wellness area and not a "fun pool" therefore, if you do bring your children, be mindful that it's not a place to run, splash, jump, etc like you would in a "normal" pool. Also remember that these are thermal waters, so children shouldn't exceed more than 15-20 minutes in a pool at any given time.
What do I need to bring?
You'll need to have a swimming suit if you are going to the thermal pools. For all areas, be sure to have a towel, pool/shower shoes, and a robe is often nice to have as well. If you plan on showering afterward, have any toiletries you prefer and an extra towel.
Are there restaurants/ places to eat at Therme 1?
Yes. There is the "Saunahofwirtshaus" on the Sauna side as well as the "Thermenrestaurant d'Kuchl' on the pool side. Both offer local Bavarian and German foods like wursts and Schnitzels as well as lighter options such as salads and soups. And this IS Germany, so of course, you'll also find delicious desserts, coffees, and beers.
You'll charge any food or extra purchases on your contactless key wristlet, which you will then settle up with the attendants at the front desks when leaving.
What Areas at Therme 1 are Nude Only?
Just the Saunahof is textile free (nude only). However, you'll need a towel to put down on the sauna benches (and can use it for coverage when walking around) and you are more than welcome to wear a robe from one place to the next as well.
The thermal pools all require swimsuits to be worn.
Can I book massages, beauty services, and other wellness packages?
Yes! You can see all of their wellness packages and offerings here.
Therme 1 Website For More Information: https://www.thermeeins.de/
2) Johannesbad Bad Füssing
Address: Johannesstraße 2, 94072 Bad Füssing
The next option for a therapeutic day is Bad Füssing Johannesbad. This facility is mostly just thermal baths and pools but there are four saunas and a steam bath as well. People often joke that a day at Johannesbad is like a trip back in time. If the Therme 1 Saunahof transports you to a Bavarian fairy book scene, the Johannesbad Therme sends you straight back into the 1970s. Let's just say that the decor and facility could use a bit of sprucing up and updating. However, the Therme itself is clean, if not just a bit outdated.
Thermal Pools
At Johannesbad, you'll find 6 outdoor pools and 7 indoor.
Inside are 7 thermal mineral pools ranging from a big wave pool to the "XXL Whirlpool" which has 240 jet massagers! One downside is that the indoor pools are often used for therapy and so they are often not accessible for day use.
There are also 7 outdoor pools including a Saltwater pool from the salt mines in Austria, to the "Rapid River" which will float you around and around, a lap pool for swimming, and more.
Sauna World (currently closed)
The Sauna area at Johannesbad isn't nearly as extensive as the Therme 1 Saunahof, but still offers several selections. There is the Roman Steam Room (50°C) an "Ottoman" steam room (50°C), a Finnish Sauna (90°C), and a "Sweat Room" (85°C). There are also some relaxation rooms to take breaks from the saunas as well.
Johannesbad Admission Costs
Day Pass: €18
3 Hour Pools Pas: €14
15 and Under: €5
Sauna World: €8.50 (Currently Closed)
Wellness Packages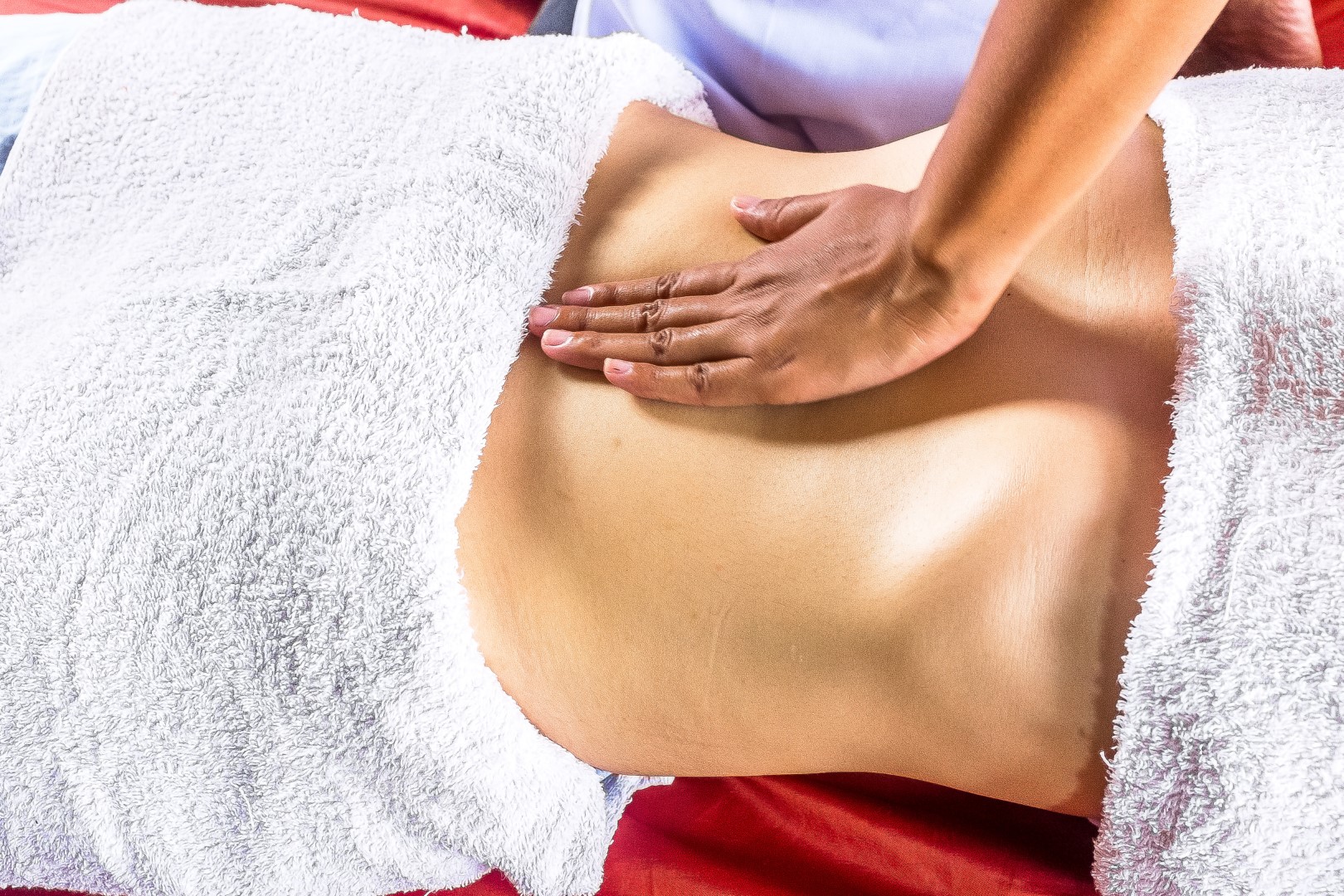 Another thing you can do to up your pampering is book special Bad Füssing Wellness Packages for your day.
Pamper Package (66 Euro): Day pass to the pools included, 60 Minute Oil Massage, access to the Wellness Lounge
Luxury Day (82 Euro): Day pass to the pools, Sauna Access, Singing Bowls 60 Min Massage, Coffee, Sparkling Wine, Wellness Lounge Access
Ladies Wellness Package (108 Euro): Day pass to the pools, Sauna Access, 60 Minute Oil Massage, 40 Minute Facial Treatment, Sparkling Wine, Wellness Lounge Access
Men's Wellness Package (72 Euro): Day pass to the pools, Sauna Access, 60 Minute Oil Massage, Wellness Area Beverages, Wellness Lounge Access
You can make bookings at [email protected]
Opening Hours: Monday – Sunday: 8.00 a.m. – 5.00 p.m.
Eating at Johannesbad
There is a "Fitness Bar" where you can get things like healthy juices and fruits, get afternoon cakes and coffee at the Vienesse Cafe, and there is a buffet and a la cart menu as well. While the food here is all just fine, it is nothing to really write home about.
*Note: it doesn't seem that covid restrictions are taken very seriously at Johannesbad currently. For example, while the pools do have a designated number of people allowed, nobody is monitoring them and therefore, people seem to just ignore these "suggestions." A common current complaint is that it is just too busy and way too crowded for the current Covid situation.
Johannesbad Website For More Information: https://www.johannesbad-therme.de/en/Homepage.aspx
3) Europa Therme
Address: Kurallee 23, 94072 Bad Füssing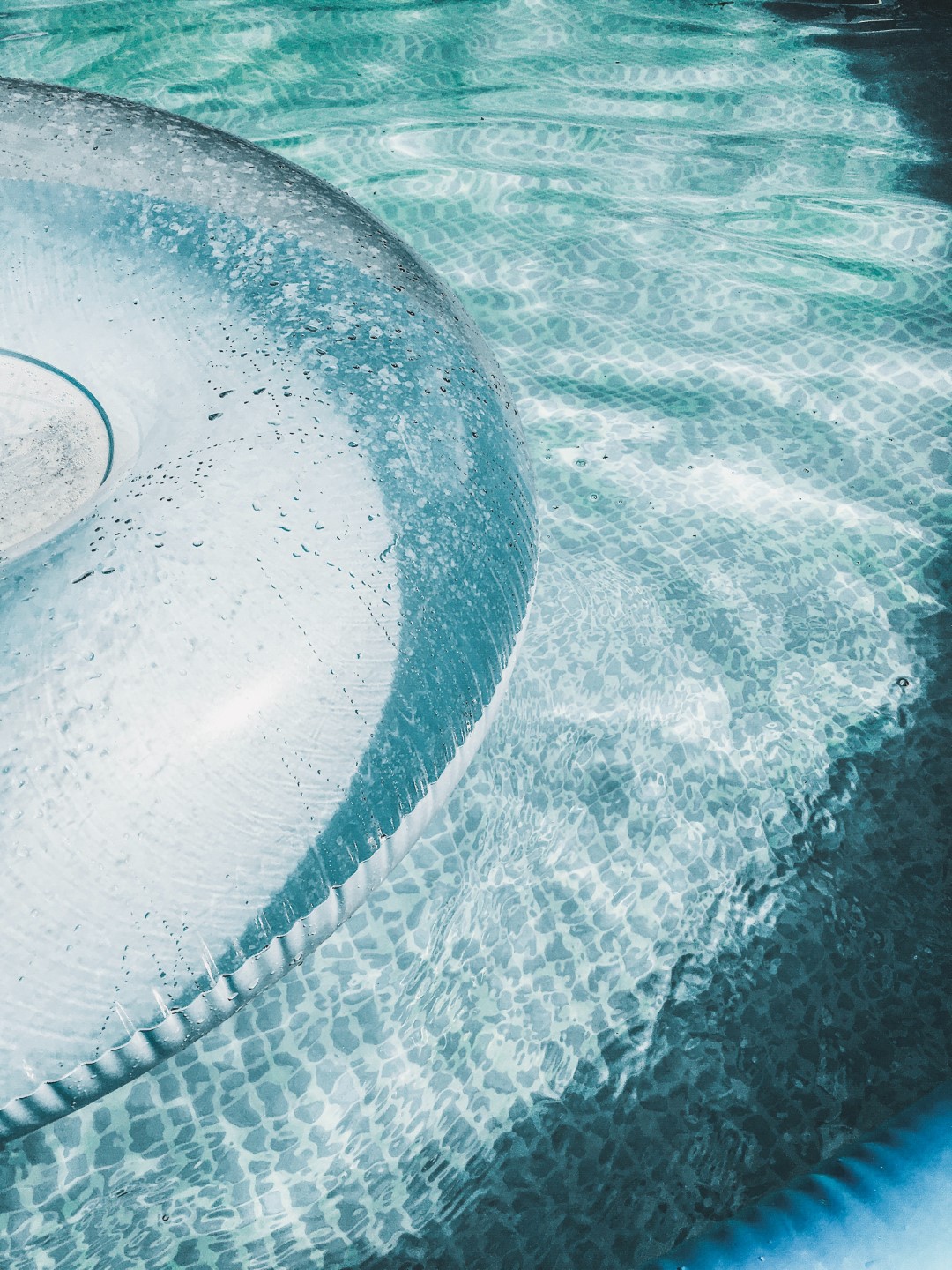 Pools
Europa Therme is the third main wellness area in Bad Füssing and is huge with 18 thermal pools and a new sauna area! Again, you are sure to find a pool with just the right temperature, amount of jets, or whatever else you may be looking for to help you relax, unwind, and soak up the mineral water benefits!
One of the highlights of Europa Therme is the "Strömungskanal" (flow channel) which is 120 m of basically a "lazy river" that once an hour they'll crank up the water speed to have you zipping around the path. The rushing water then kicks you out at the end in the "Nymphaeum Pool" which has lots of relaxing bubbles, whirlpools, waterjets, and even a waterfall.
There is also the indoor "Sulfur Gas Pool" which is a large, relaxing pool being fed straight from the hot springs (expect a strong sulfur smell) which obviously touts plenty of therapeutic benefits.
In 2021, the therme also got a new facelift in areas such as the Saunahof and there is also a brand new restaurant/ Biergarten.
Now, if you are new to German Thermal Spas, then you may not know that many doctors actually prescribe patients to go to these wellness resorts and mineral springs as part of their physical therapy! Europa Therme is often used as a main place in the region for these therapy patients. And remember how I said that for some reason the average age of people at the spas in Bad Füssing are, well….not young? Let's just say you should add even more years on for the clientele at Europa Therme (although maybe with the recent renovations younger people will come more often?)
Europa Therme Sauna (currently closed due to Covid)
Europa Therme also has several saunas and wellness rooms as well such as:
2 Finnish saunas
60°C Sauna for gentle blood circulation
2 Steam Grottos with Herbal infusions of relaxing scents
A "Shower Temple" with a stalagmite ice fountain
Several pools
Conservatory
Europe Therme Costs and Opening Hours
5 Hours in the Pools: € 14.00
Thermal Pools Day Ticket: € 18.00
Sulfur Gas Bath 5 Hours: €15.00
Sulfur Gas Bath Day Pass: €19.00
Wellness
If you are looking for some extra relaxation, there is a long list of massages that you can choose from as well. One that I've had my eye on and have been dying to try is the Beer Massage. Yes, you read that correct.
Beer. Massage.
When in Germany, right!?
They take hops and St. John's wort (or a malt lotion) which is said to have a firming effect on connective tissues as well as vitamins and minerals that your body can absorb. My only question is, do I get a beer at the end!?
EuopraTherme Bad Füssing Website For More Information: https://www.europatherme.de/s
Wellnesshotel Bad Füssing
Another option for getting your R&R on is to find a wellness hotel in Bad Füssing. There are many hotels in town that offer amazing services, amenities, in-house Spas, their own thermal pools, full or half board packages, and more.
In fact, when we go to Bad Füssing, I often find myself spending just as much time at our hotel as I do at one of the above Thermes! So, I often find myself staying a full day right at the hotel and then spending another day at one of the above Thermes. There's nothing like waking up and walking a few steps into a therapeutic thermal pool in the morning!
Here are a few of the top (and my favorite) Spa Hotels in Bad Füssing: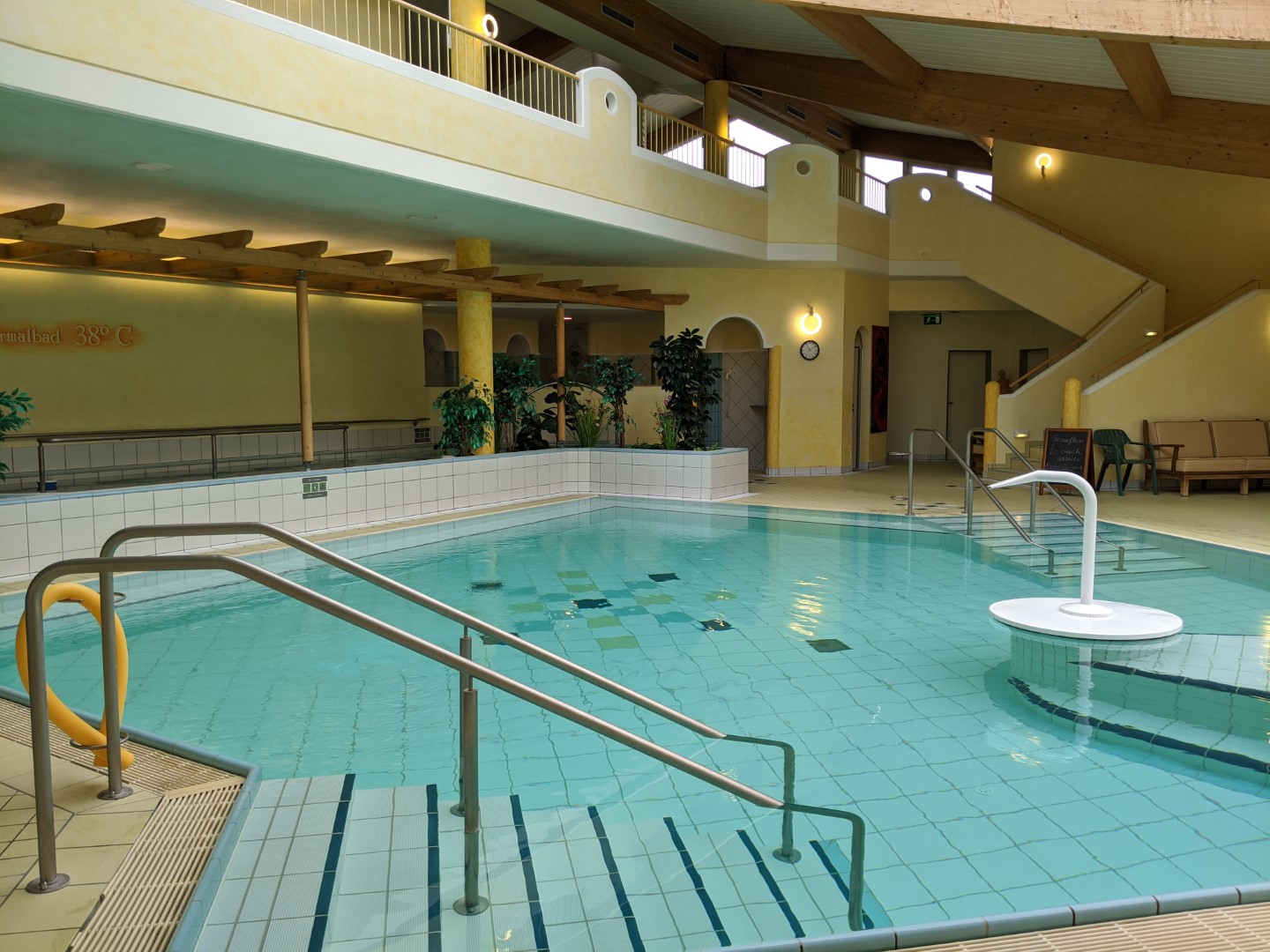 This is the hotel that I personally have been staying at the last few times we've gone to Bad Füssing and I can't sing enough praises of them (No, I have no affiliation or paid partnership with them!).
The family that runs this hotel's attention to detail makes you feel like one of the family. Unfortunately, the clientele is definitely on the older side, but even my younger girl's group felt pampered and totally spoiled here. We do the full board which includes a huge breakfast buffet, a gourmet 3 course lunch, and an unbelievable 3 course dinner. Of course, you can also enjoy afternoon cake and coffee as well if you can possibly eat more! (Ok, I can ALWAYS eat more…especially if it's for cake!) And to say that the food is insanely good is a huge understatement.
You can read my full review of the Zur Hotel Zink here (including my ongoing rave about the food!)
But another huge perk to staying at Kur Hotel Zink is that they are one of the only hotels in all of Bad Füssing that have thermal pools on site that are straight from the original Bad Füssing source! There are 4 thermal pools at the hotel (2 inside, 2 outside) and a Kneipp Pool. There is also a Finnish sauna, infrared room, and relaxation room.
There is also a gym as well as spa studio where you can get plenty of beauty services done, like massages.
See Current Prices and Availability for Kur Hotel Zink Here
Thar Parkhotel is another "Girls Getaway" weekend favorite for staying in town. Again, if you are looking for extravagant, leisure, and wellness, this is another great hotel to consider.
What sets the Parkhotel apart is its fantastic and newly renovated Spa area, which is quite extensive. There are numerous saunas, an aroma steam bath, the herb and pine sauna, and relaxation rooms. Of course, there are several thermal pools to all dip into and relax in as well.
Choose from a long list of massages for just about any need you may desire.
See Current Prices and Availability for Bad Füssing Parkhotel Here
Another long standing and popular family run Spa Hotel in Bad Füssing is the lavish "Das Mühlbach Bad Füssing." This posh hotel is romantic and quaint feeling.
Like most of the Spa Hotels in Bad Füssing, you can choose a full board option or a la carte with gourmet style dining.
If you are wanting to get into the Spa, they have one thermal pool inside, one outside, and a hot tub as well as. There is also a Finnish Sauna, Bio Sauna, Herbal Steam Sauna, Pine Infrared Sauna, and Kneipp pool.
Mühlbach Hotel also has an extensive beauty service and pampering list with things like plenty of massages, manicures/ pedicures, prenatal pampering, men's grooming services, body wraps, scrubs, and more
See Current Prices and Availability for Mühlbach Spa Hotel Here
Another family-run hotel, this 4-star establishment is pure posh and leisure. This really is considered a full resort, with so many outbuildings but due to the number of different areas at Ortner's Hotel, it can be a bit confusing to make your way around. Don't hesitate to ask the extremely helpful staff for directions.
With brand new renovations, the design of modern meets rustic can be seen through both the hotel and the spa areas and thanks to everything being so new, the hotel is very clean and well kept.
Like the other hotels I've mentioned, Ortner's Resort takes pride in their food, particularly their lavish and huge breakfast, complete with prosecco, smoked salmon, fresh juices, and more.
Ortner's Hotel touts themselves as the largest hotel-owned thermal bath in the area with their "ThermeWelt". There is an indoor and outdoor thermal pool, a whirlpool, exercise pool, sky infinity whirlpool, and a salt bath. There are also numerous saunas, a salt grotto, and an infrared cabin all on site as well.
As of 2021, they are also now beginning to offer Day Spa offers as well. So, you can come to the spa without being an actual hotel guest. You must book this ahead of time
See Current Prices and Availability for Ortner's Spa Hotel Here
Camping Bad Füssing
Camping may not be your definition of luxury, but you just might be surprising with a few of the Bad Füssing camping options in town!
Even if camping doesn't come to mind when you think "Spa Weekend" some people really do think "Leisure" when they envision a weekend out in nature. However, several of the campgrounds in town combine all the above!
Max1 Bad Füssing Campground
Max 1 camping really takes "Glamping" up a notch! There are two thermal bathing pools here (one indoor and one outdoor) as well as a sunbathing lawn and an absolutely gorgeous "Naturbadsee" (Natural bathing lake). You can also book a massage, a cosmetic service, or do a workout in the fitness gym. That's not "roughing it" while camping if you ask me!
There's a Biergarten, little convenience store, and restaurant all at the campground, meaning you never really need to leave (although if you DO want to, you can be into town in about 10 minutes by bike)! You can even book half board so that you don't have to worry about meals. Want something a bit more unique? Book a candlelight dinner, barbecue, or come when they have one of their lake festivals!
As for camping, you can't expect anything less than "5 Star Camping" at a place like this. There are plenty of bathrooms and shower facilities, all clean and modern, and hundreds of camping sites available (choose from on the lake or in the countryside).
If a bit of nature sounds appealing but you don't want to actually camp, Max1 also has holiday apartments you can rent as well.
Click Here To Read Other Reviews and See Photos of Max1 Camping
Holmernhof Bad Füssing Campground
Another campground to consider is the Holmernhof if you want to be within walking distance to the thermen in Bad Füssing. This campground doesn't have spa amenities such as thermal pools and saunas on site, but you are about a 5 minute walk to Therme 1. And while they may not have the pools and saunas at the actual campground, there are still beauty services, such as massages, that you can book and get right at the campground itself.
While not as upscale feeling as Max1, Holmernhof has everything you need for camping with clean facilities.
Ferienwohnung Bad Füssing
Finally, another option is to look at holiday apartments in Bad Füssing. If you are looking for a more economical stay rather than the popular hotels in town, apartments are always a great alternative.
Click Here To See the Top Rated Ferienwohnung in Bad Füssing