[This post may contain affiliate links where we earn a small commission. Please see our disclosure for more information and thank you for supporting our site so we can continue to bring you awesome content for your travel inspiration!]
There are so many German cultural events that are worthy of experiencing here. However, most tourists feel like they need to cross off that mega bucketlist worthy item of "Go to a German Festival" and ok, let's be real, they don't want to go to just ANY German fest. They want to go to the most famous beer fest in Germany. Yup. Oktoberfest.
But, what if you can't make it to the annual Oktoberfest? What if you want a more "local" experience of a German festival? What if you don't like beer!?
Lucky for you, there are SO many amazing festivals of Germany, that no matter what time of year you visit Germany, you should be able to stumble upon one that you will thoroughly enjoy. And dare I say it, you just may find a German festival that is better than Oktoberfest.
So, what are some popular festivals in Germany? Let's take a look…
Oktoberfest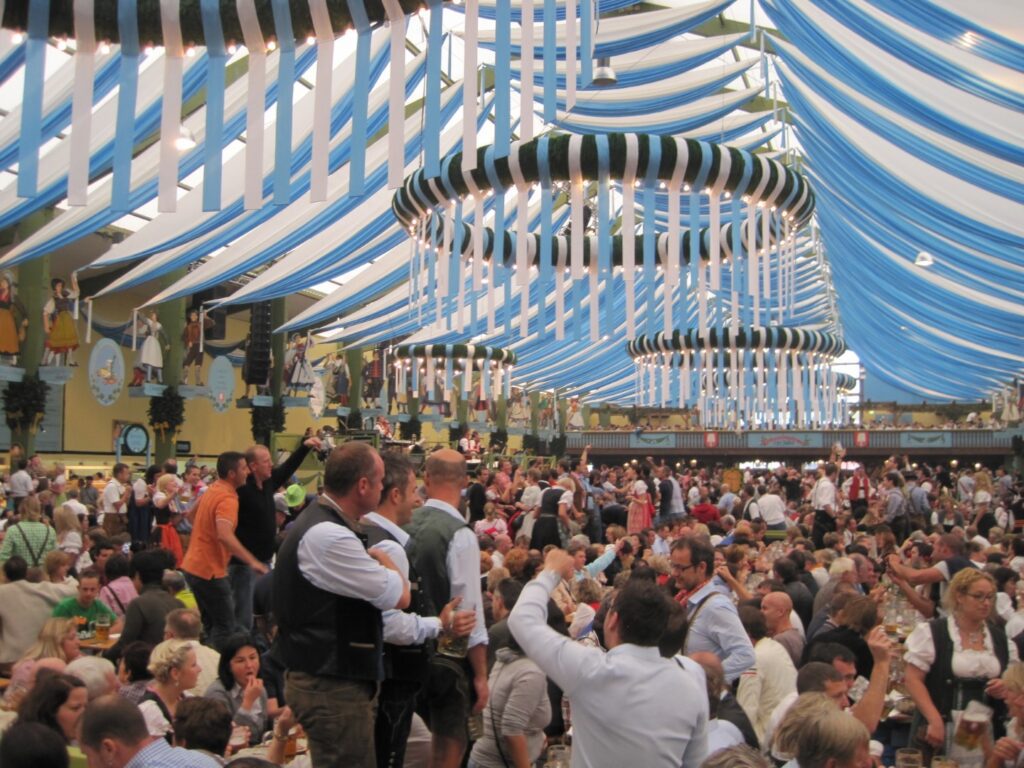 Ok, fine. I'll keep this one on the list simply because it is arguably the most popular and is clearly the largest beer festival in the world.
You Might Be Interested In Reading:
If you are in Bavaria (possibly following my 10 day Bavarian itinerary) then I think that Oktoberfest can be fun to go to. But, the reality is, it is just a mega version of most German Volksfests (more on that up next) and can quickly get overrun by tourists.
Here are some of my top tips for Oktoberfest:
Avoid the weekends. It is madness! That includes a ton of drunk people and crowds so thick you can barely walk at times. Also, good luck finding tables at these times.
Go In the Mornings. Don't worry, just because you go on a Wednesday morning, you won't be lacking in fun. However, this is a great way to find tables. Stake one out and then stay all day long in the tents!
Avoid Rainy Days. I know, Bavaria often feels like it is ALWAYS raining, but when the weather is bad everyone flocks to the tents, where suddenly it will be SO packed and crowded that it just won't feel like much fun
Pace Yourself. Sure, you THINK you know how to handle your booze. That is until you are several liters deep of German brew. C'mon…don't be THAT tourist.
Eat All The Food! Oktoberfest has all the great fest foods and ton of authentic German foods you must try. Enjoy them all!
FAQ: Can Kids Go to Oktoberfest? Surprisingly yes! I cover all of that in my Traveling to Germany With Kids post, where I give a few more tricks and tips for Oktoberfest with kids.
Planning a Trip To Bavaria? Join Our Bavaria Travel Planning Facebook Group!
Oktoberfest Dates (2022): Sat Sep 17, 2022- Monday, October 3, 2022
Local Volksfests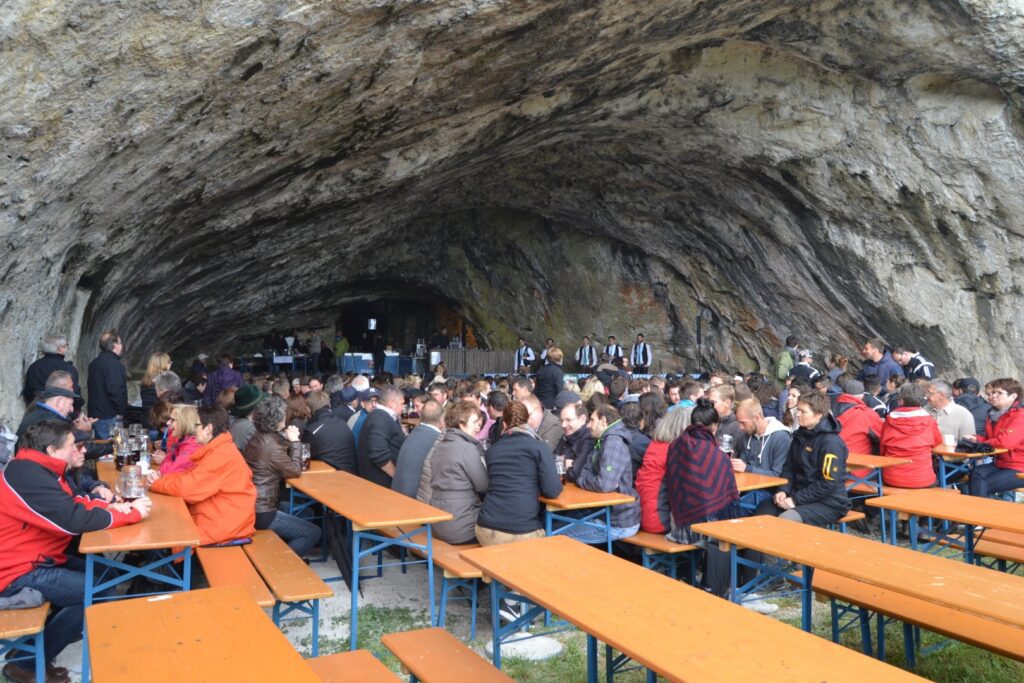 A "Volksfest" means "The People's Festival" which means that you will find a Volksfest in just about every German town. Some are big, some are small but they all are bound to be really fun German cultural festivals that you will forever remember. And some are so unique! Like the one in this photo that is in a CAVE!!!
Some Volksfests are just like Oktoberfest, where there are endless liters of beer, carnival-style games, and rides like a giant Ferris wheel and bumper cars. Other fests focus on wine (yes, Germany is SO much more than beer, but more on that later). I much prefer going to a local Volksfest than the big Oktoberfest because it is so much less touristy. Here are a few great Volksfests to go to instead of Oktoberfest:
Gäubodenvolksfest: Held annually every August in the Bavarian town of Straubing, it is said to be the second largest beer festival in Germany (after Oktoberfest) in Bavaria. There won't be nearly as many tourists here, but it is still huge, has plenty of table dancing in the tents, and everyone loves their Trachten (Dirndles and Lederhosen).
Cannstatter Volksfest: Each year, Stuttgart puts on the second largest beer fest in all of Germany. In fact, some people even call it the "Stuttgart Oktoberfest" because it's so big and has just about everything the Munich, Germany beer festival has. The biggest difference is that outside of Bavaria, not as many people wear their Trachten. However, this fest still has endless carnival rides, rows and rows of food stands, several beer tents, and all the great Fest Vibes you would want!
Regensburg Dult: Regensburg makes such a fantastic day trip from Munich and each year they have a fantastic fest located on their "island" in the city. This one often starts about mid-may and it is substantially smaller than Oktoberfest, with just one main beer tent, but has a very local feel to it!
Nuremberg's Frühlingsfest: Each spring (typically in April), Nuremberg has its Spring Festival. Since this is Northern Bavaria, there won't be many people in Trachten, but just like the other Volksfests, you are sure to find so much delicious food, all the beer you can drink, lots of rides, a few beer tents, and everything else that make fests a magical place to go to.
Any Small Town: "Fest Season" Typically starts in the spring (often after Easter), runs most of the summer, and culminates in the fall around late September. Once you know where your trip will be taking you, you can just do some google searches of (Town Name + Volksfest+ Year) and you should be able to easily find the dates.
Tip: If you still want the big tents, oompah bands, Lederhosen and Dirndle, those will most likely still be in Bavaria.
In addition to having the more traditional Volksfests, plenty of towns have some really unique ones (I'll mention specific ones below), for example, in the small town of Queidersbach, not far from the US Military Base Ramstein, there is the annual HendelFest, where delicious, German style, roasted chickens are the main foods! I've even been to a fest in a small town where the theme was "Wood Fired Pizzas!" So the options really are endless!
Seasonal Fests (Frühlings, Herbst, Sommer)
Many seasonal fests, like the forementioned Nuremberg's Frühlingsfest, can be quite similar to the typical Volksfests, complete with beer tents and all.
However, some of these aren't the big, carnival-style fests at all. For example, Regensburg has a Summer Fest every few years where vendors and bandstands are spread throughout the entire Altstadt of town. It's more of a leisurely activity than a big party, like the Volksfets.
Another popular summer festival in Germany is the Hamburg SommerDom, where again, you can expect plenty of food and fun (see a theme here??)
The Almabtrieb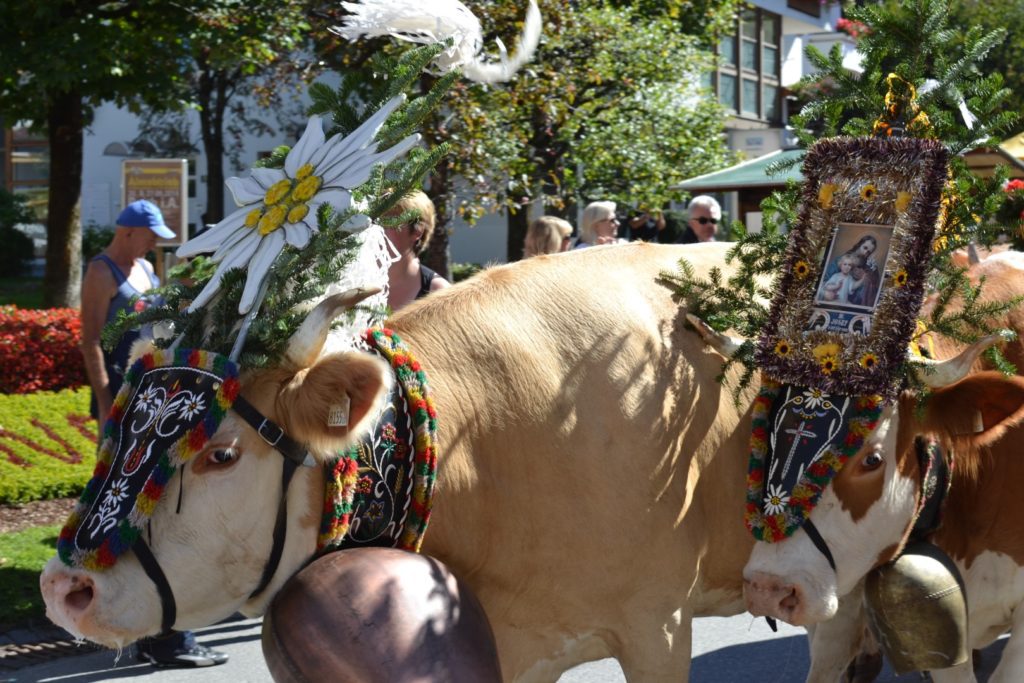 Move over beer festivals, an Almabtrieb just might be my favorite of the German traditional festivals. However, you aren't going to find these just anywhere. In order to find an Almabtrieb, you are going to have to go way down into the Southern parts of Bavaria and up into the Alps.
What makes these a unique German festival? Well, have you ever seen a parade of cows decorated with giant, flamboyant, colorful headdresses all marching down a mountain before? Yeah, neither had I before going to the Mittenwald Almabtrieb.
While there may not be giant beer tents, there will still be giant beer gardens. And with beer gardens in Germany, comes plenty of….well, BEER! But these fests go so much further than partying with the Maß. These fests celebrate a successful year of livestock on the mountains. It is a true autumn celebration where the local farmers from each village take great pride in their animals. We all get to celebrate their successful year by eating amazingly delicious food (seriously, the Alpine region of Bavaria does cheese like no other!), listen to live bands, see local handiworkers and artisans showing off their talents, and more.
It's truly an experience you have to go to understand and appreciate. I really do think these are some of the best festivals in Germany.
What is more fun that seeing cows parade down the Alps decorated with headdresses and clanging bells while sipping wine that only comes out once a year!? Well, nothing probably!!! Check out my extensive post on what an Almabtrieb is, where they are at in Germany, and dates for 2022 in our post all about Almabtriebs!
Almabtrieb Dates: Varies- typically in September or early October
Wine Fests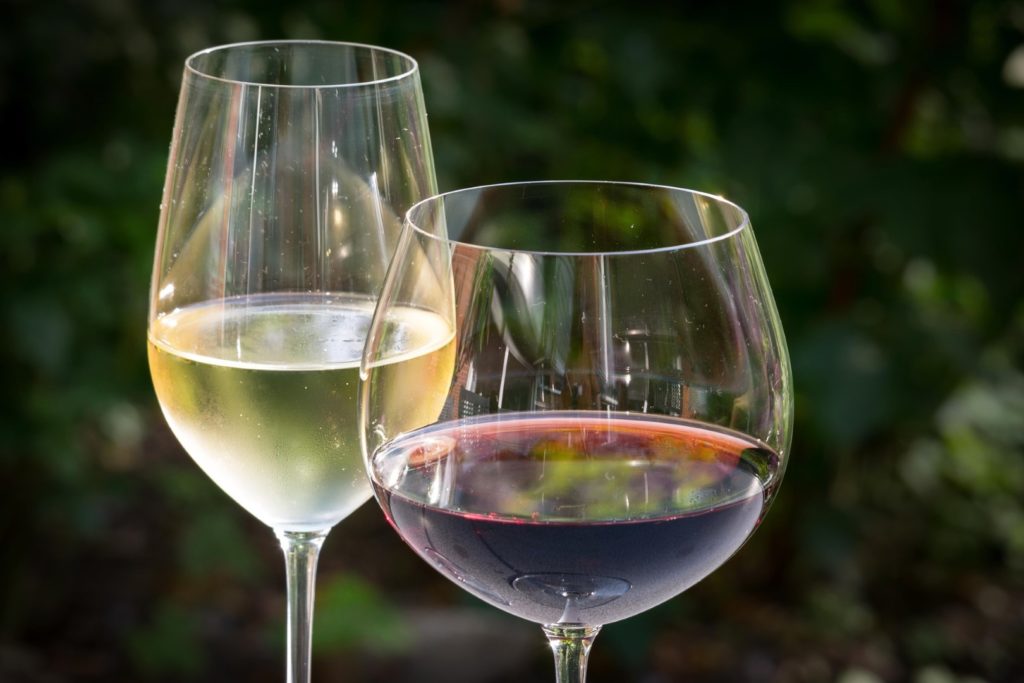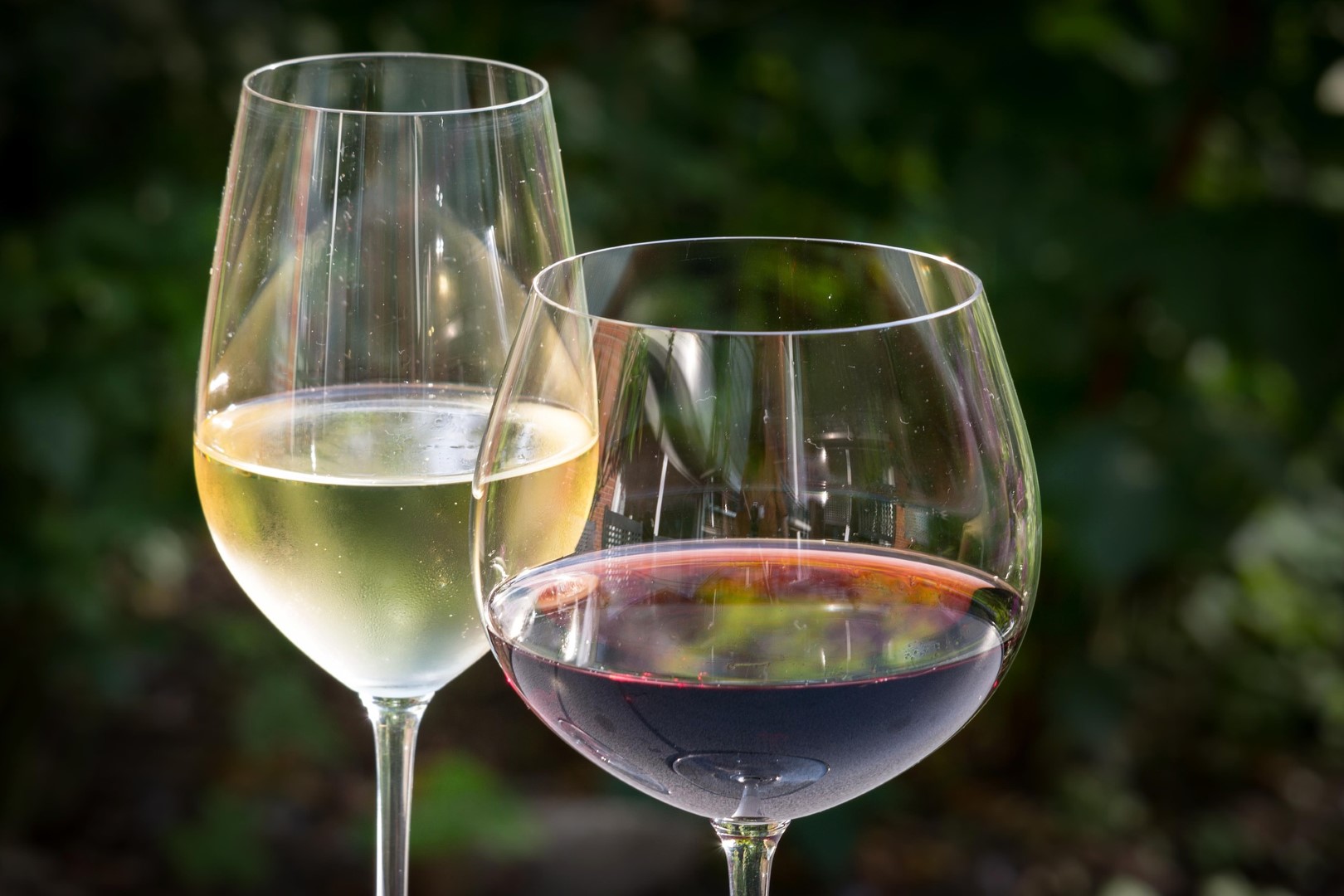 If beer isn't your thing, there are plenty of drinks other than beer in Germany and you can find plenty of wine fests throughout Germany as well. Although known for their purity laws for their delicious beer brews, Germany produces excellent wines as well. While not as rowdy as a typical volksfest, it is still a blast to walk vendor to vendor trying out different flavors and varieties of wines, some you've never even heard about!
While the Rhine Region is often associated with great vino, don't stop there. That states of Baden-Württemberg, Saarland, Rhineland-Pfalz, and parts of Hessen all have very good wines.
For a list of Wine Festivals throughout Germany, here are some more notable ones:
Darmstadt Wine Fest: This was the first wine fest I went to and I couldn't believe just how many vendors and stalls of wine there was!
Stuttgart Wine Festival: This is another fest I've attended and loved the amount of wine AND food that was offered!
Mandelbluetenfest: The "Almond Blossom Festival" in the town of Neustadt an der Weinstrasse is a magical festival that takes place when all the gorgeous pink blooms explode on the trees along the "wine road"
Bad Dürkheim Wurstmarkt: One of the major festivals in Germany for wine lovers
Koblenz Wine Festival
Kröv International Folklore Festival
Traben-Trarbach Mosel Wine Festival
Konz Wine Festival
Trier Olewiger Wine Festival
Nittel St. Rochus Wine Fair
Cochem Wine Festival
Winningen Mosel Festival
Bernkastel-Kues Middle Mosel Wine Festival
Saarburg Saar Wine Festival
Germany Wine Festival Dates: Often in the fall (September-October)
Kirchweih or Kirta
Depending on the region, this festival may take several different names. This fest is most popularly seen in Bavaria, which is a very Catholic state. A Kirchweih is a celebration where the whole town comes together to remember the dedication of the town's church. These obviously started as a religious event, but today are almost more like the above mentioned Volksfests (although there is almost always a mass or other religious services offered still).
There is usually a giant tree (upwards of 100 feet tall!) that is decorated and installed in the town at the time of the celebration.
Kirta Sunday is typically the third Sunday in October when these festivals may occur.
Kirschweih Dates: 3rd Sunday in October
Fall Pumpkin Festivals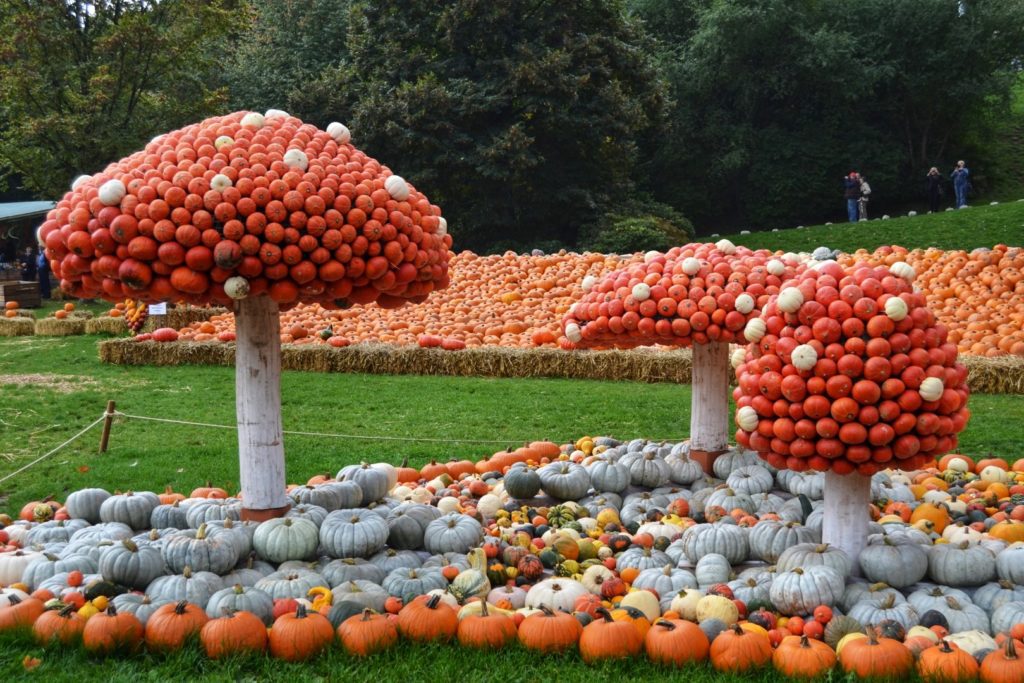 A perfect way to celebrate your harvest is with a festival, of course! In addition to the world's largest beer festival, Germany holds the title for the world's largest Pumpkin Festival in Ludwigsburg (One of my Favorite Day Trips from Stuttgart) making it one of the most famous german festivals other than Oktoberfest. And yes, it is exactly what it sounds like.
In addition to beautifully decorated pumpkins, you can enjoy anything from pumpkin wine to the beloved pumpkin soup (Kürbissuppe). If it's a food, they'll find a way to pumpkin-fy it! There are pumpkin boat races, pumpkin carving contests, and more!
While the Ludwigsburg Pumpkin Fest is the largest pumpkin festival, typically held from September all the way through early December every year, there are plenty of other fall, harvest, and pumpkin festivals around Germany as well. For example, the small town of Muggendorf in beautiful Franconia is a much smaller event, but still full of pumpkin parades, fall food delicacies, and more. In Berlin, you can find the Schöneberg Pumpkin Festival with over 10,000 pumpkins and just about every delicious pumpkin food you can think of (can anyone say pumpkin lasagna!?) And in Rust, at the Europa Park there is a huge Halloween celebration with amazing pumpkin sculptures.
Christkindlmarkts and Weihnachtmarkts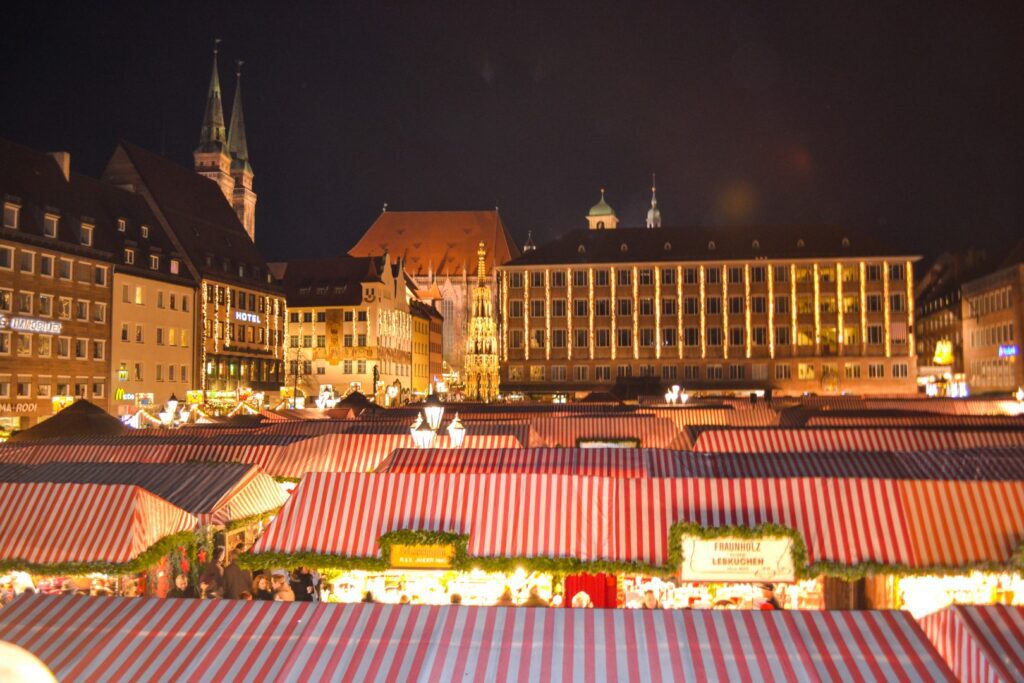 While not TECHNICALLY a fest, anytime a group of Germans get together for a celebration of some kind, it is a sure-fire way to have a great time! Like the Volksfests, even the tiniest of towns will have their own Christkindlmarkts. Christmas Markets are all the rage from late November (typically the first weekend after the start of Advent) through Christmas. There is nothing cozier than munching on traditional Lebkuchen (gingerbread) and sipping warm Glühwein (mulled wine) while you walk around looking at beautiful Christmas decorations.
These are some of the best Christmas Markets in Germany that you can explore, but my biggest tip is to find the smaller, more local markets, like the magical, Romantic Guteneck Market, which is everything you've dreamed of in a Christmas market!
Christmas Market Dates: Mid November (usually the first weekend of Advent though) through December 23rd
Berlin Beer Week
While the Oktoberfest Munich Beer Festival takes center stage as THE German beer fest, it's far from the only one! If you are in Berlin during Berlin Beer Week, it's a great time! While Bavaria is known for its beer purity laws, Berlin is a bit more loose, meaning they have a really fantastic craft beer scene that has emerged in recent years!
You can take a "Brews Cruise" down the river, eat at the fantastic food events, and of course, sample all the craft beers! Since the "event" takes place literally all over the city, it's a great time to sightsee Berlin as well as enjoy in the great festival.
Beer Festival Berlin Dates: September 2-11, 2022
Krampus Nacht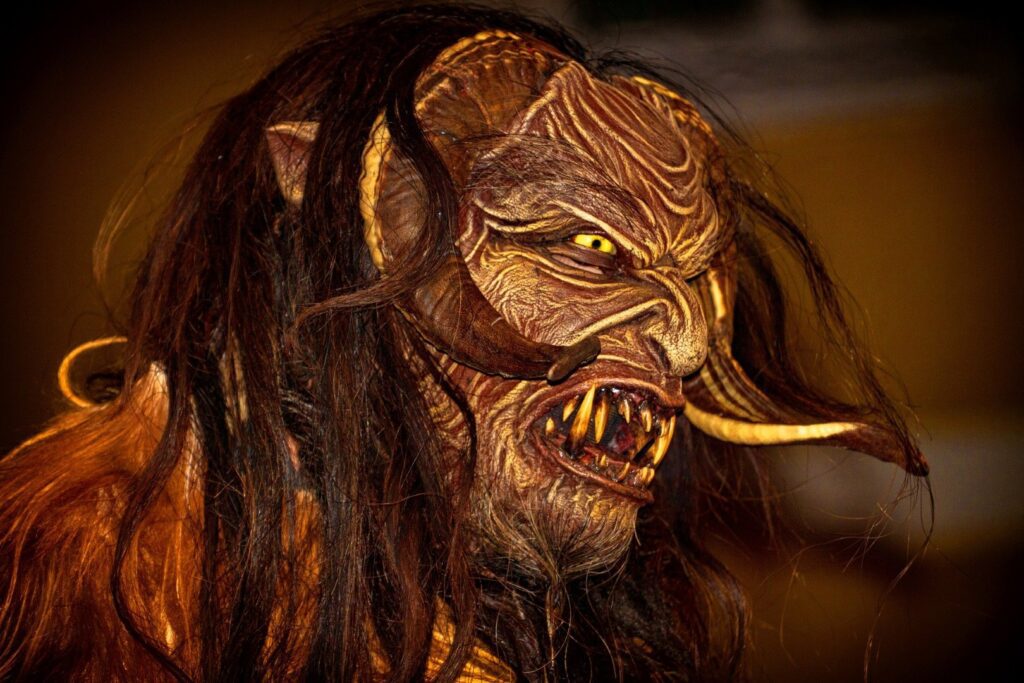 While Krampus Festivals in Germany often coincide with a Christmas Market, there are some that are their own amazing, unique festivals in and of themselves.
Again, these will most likely only be seen in Bavaria (and the Southern parts at that), but a Krampus Run is truly an event that you will never forget!
Krampus is St. Nick's devilish counterpart in Bavaria. He's part goat, part devil and he's ready to whip and eat any boy or girl who has been naughty this year! In some locations, the Krampus outfits are so elaborate and hand made that they are seriously frightening! The Krampus' are leashed out into the streets to "terrorize" everyone and steal away any naughty people to their lair!
Krampus Nacht Dates: December 5th and 6th
Berlin Tea Festival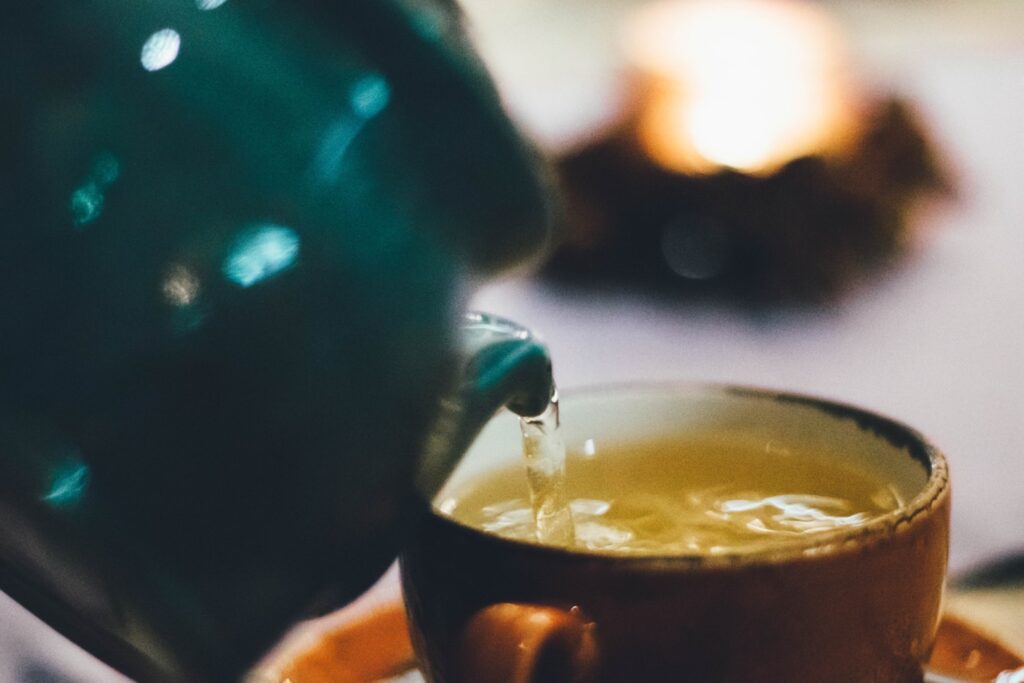 Don't love beer? No worries!!!! Head to Berlin for a truly unique festival in Germany; the Tea Fest!!! You even get a little, beautiful porcelain bowl included in your admission. Then, it's onward to sipping on the world's finest teas!! But it's not all just about having an afternoon tea, there are even lectures and demonstrations as well!
Berlin Tea Festival Dates: November (Has been postponed due to Covid- I will update as soon as new dates are announced)
OsterMarkts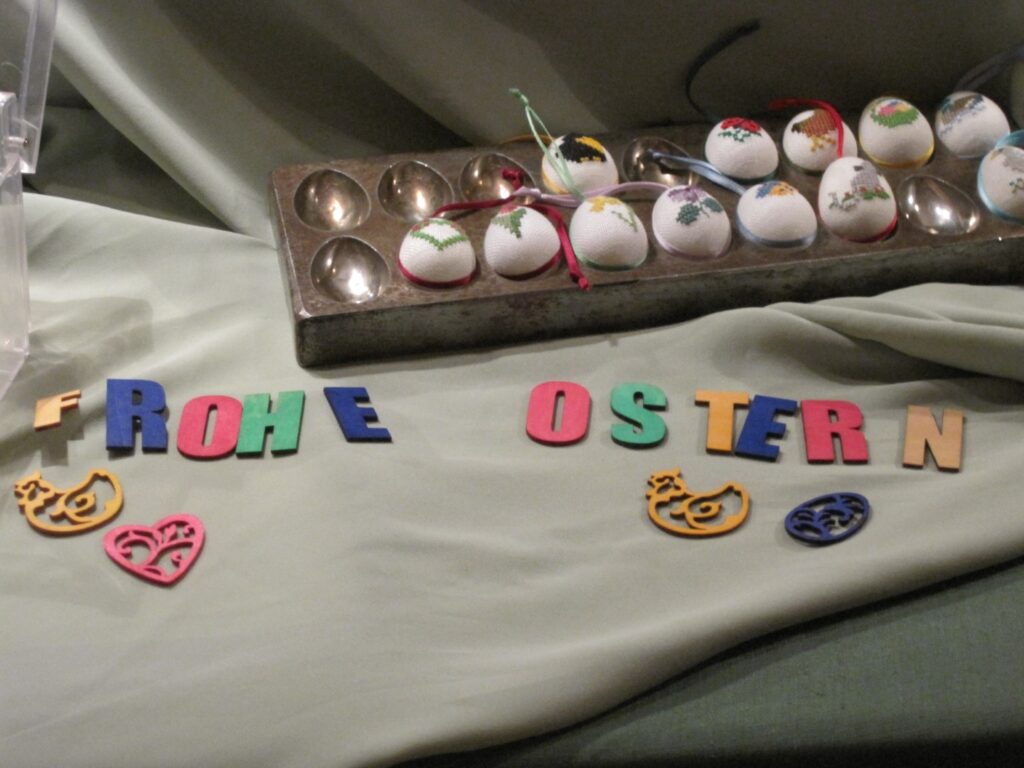 Similar to the concept of a Christmas Market, the Easter Markets are a great time to wander around looking at beautiful Easter decorations. These markets are usually much smaller than the Christmas Markets, not all towns will have one, and they don't have the wide range of vendors, and most don't even have the same food selection. However, they still offer a great way to celebrate the upcoming Easter season. One of the most famous items are the hand-painted (real) eggs. It is fun to watch them being decorated before your eyes before they hang them on the trees outside!
Ostermarkt Dates: Typically in the weeks leading up to Easter
Fasching and Karneval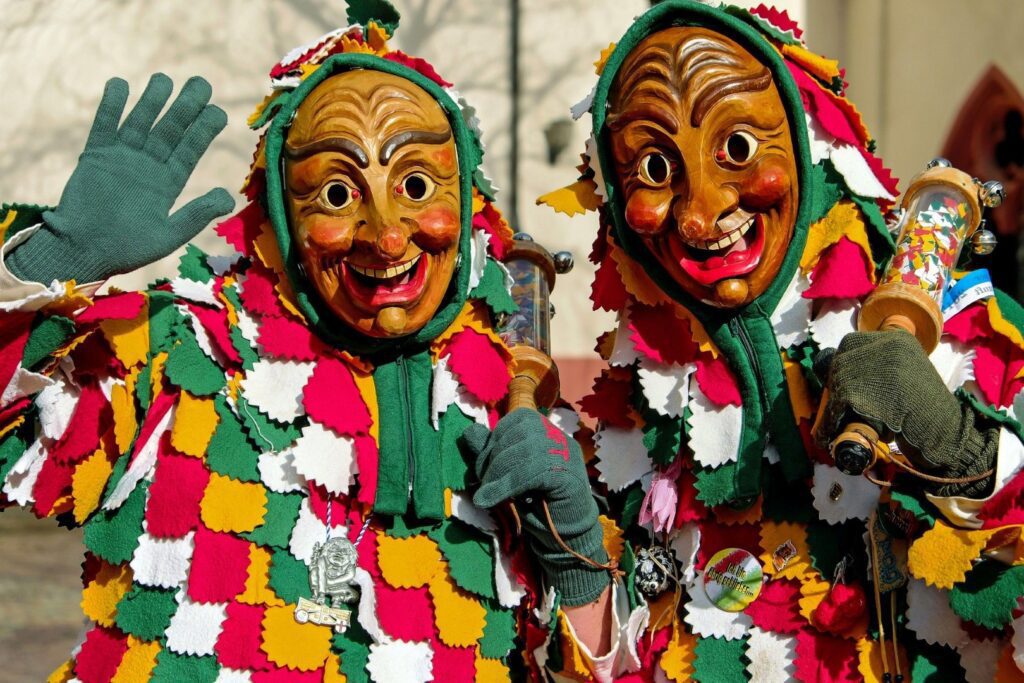 Fasching is the German equivalence of Karnival and Mardi Gras. While Fasching season TECHNICALLY starts on November 11th at 11:11 am, the real festival and events don't kick off until the week before Ash Wednesday. Depending on the region, there will be different traditions, but regardless of where you are, you will find everyone dressed up in costumes (think Halloween, but not in October!) and often partying or holding parades. While there are Karneval festivities everywhere in Germany, some of the biggest events can be found in Cologne (Koln) and throughout the Rhineland region.
You can read all about exactly what is German Karneval and the best places to go party at them in my Karneval in Germany article.
Fasching and Karneval Dates: February 24th, 2022- March 1st
Maibaum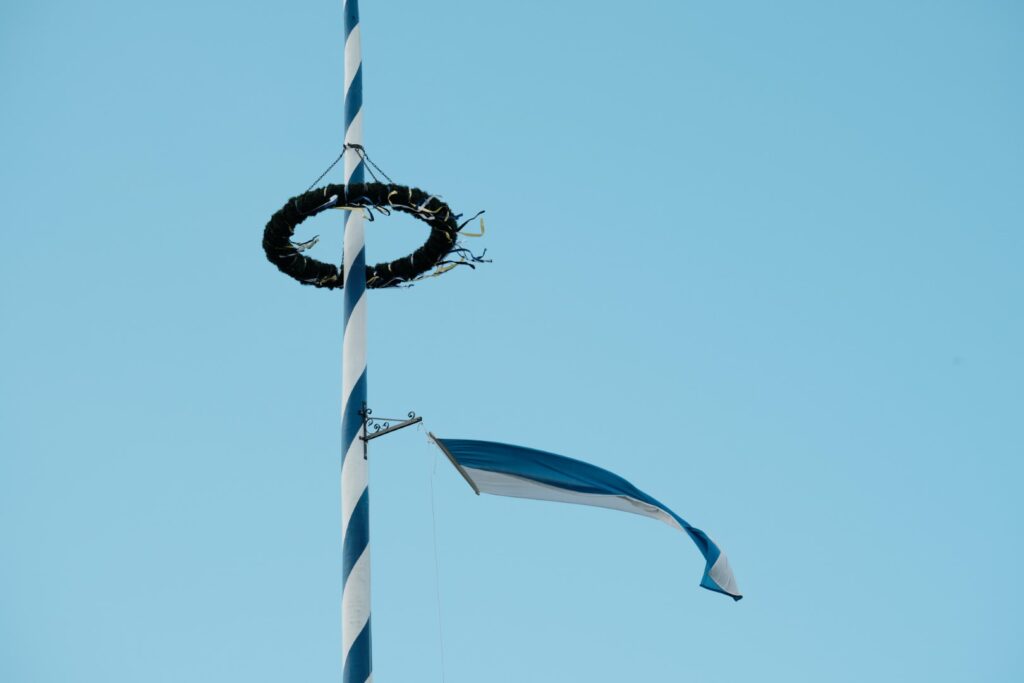 Hoisting the May Pole is another fantastic celebration, mostly done in Bavaria, which is why the poles are most often seen painted in the colors of the Bavarian flag: blue and white.
One of the really fun parts about a Maibaum fest is the tradition of small town's out to get other nearby towns' Maypoles. Often groups of young men will go and try to "steal" the designated pole (before it's erected in the town) and if they are successful in capturing it, the village must pay the other town that stole the pole in the form of inviting them over for PLENTY of beer and food to get it back!
On the day of the pole raising, you can often find a group of guys parading the pole down the streets as they sing, dance, and drink beer to their destination (usually a main town square).
As the pole is lifted, there is usually a small celebration of people wearing traditional Bavarian Trachten of their region as they do special dances around the pole. Not surprisingly, there is also plenty of wursts and drinking local beer!
Maibaum Dates: May 1st
StarkBier Fests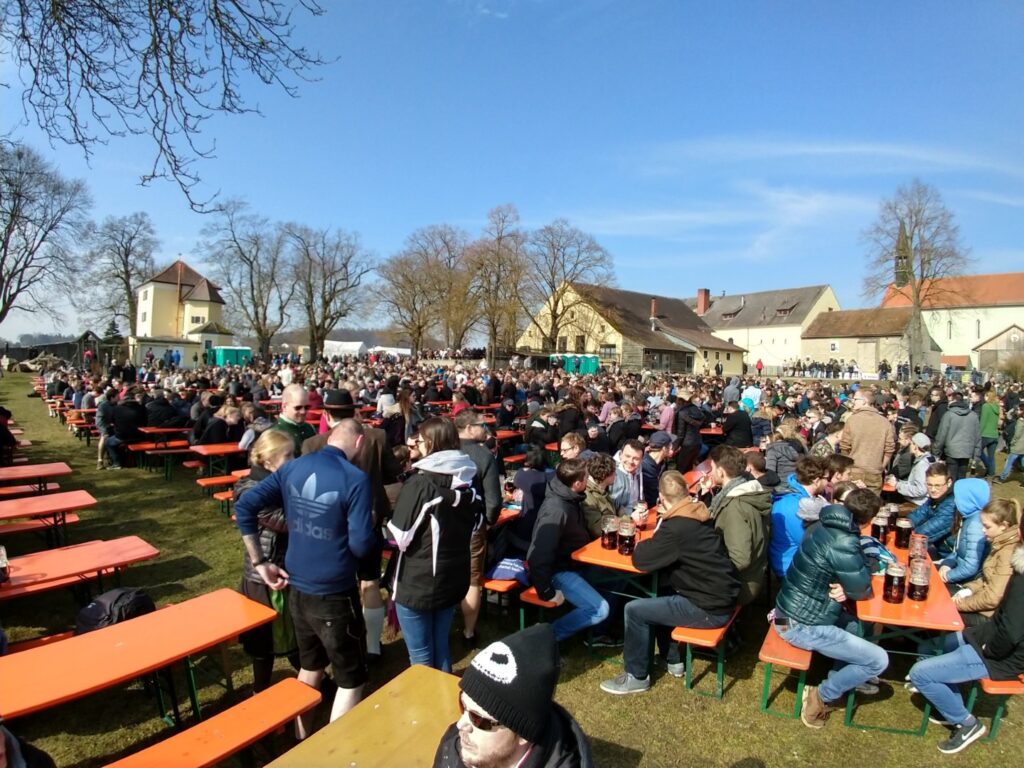 Yet another fantastic Bavarian beer festival other than Oktoberfest!!! These are some of the best German beer festivals I've been to (Taste Wise). Stark Bier is soooo good!!!
Long ago, monks had to fast for a 40 day period during Lent. The catch? They could drink!!!
So, German monks, doing what German monks do, they created an amazing beer that was so "rich in nutrients" and calories that it was said that one liter of beer could equal 16 loaves of bread!!!!
Have you ever heard of "Liquid Bread?" There's the origin.
Eventually, the common people wanted in on this high alcohol beer and, to no surprise, Germans decided to eventually create fests that center around this really unique beer, which is always in Lent, typically right before Easter!
Note: To fulfill the Bavarian Purity Law, a Stark Bier MUST have a minimum of 7.5% alcohol content!!! (No wonder the monks thought it was so great!)
StarkBier Fest Dates: Typically during Lent
Medieval Fests
Medieval fests aren't a German, or even European specific, type of event, but there are plenty IN Germany worth going to! What makes European (and German) Medieval festivals so awesome is that they are often held in real-life castles, making the Medieval-ness of it all so much more real, and let's not lie…cool! Medieval enthusiasts even travel throughout the regions just to Medieval-Fest hop.
Depending on the size of the fest, you can find jousting, turkey legs, and, of course, people dressed up in gorgeous time period "costumes" (it's hard to call them costumes when they look so beautifully authentic!) that will take you straight back to the medieval days.
Like most fests in Germany, you are bound to find them all over the country, but for yet another "World's Largest" title, head to the annual Kaltenburg Knight's Festival, held every July
Another popular medieval fest is held every year in Cochem
Drachenstich (Slaying of the Dragon) Festival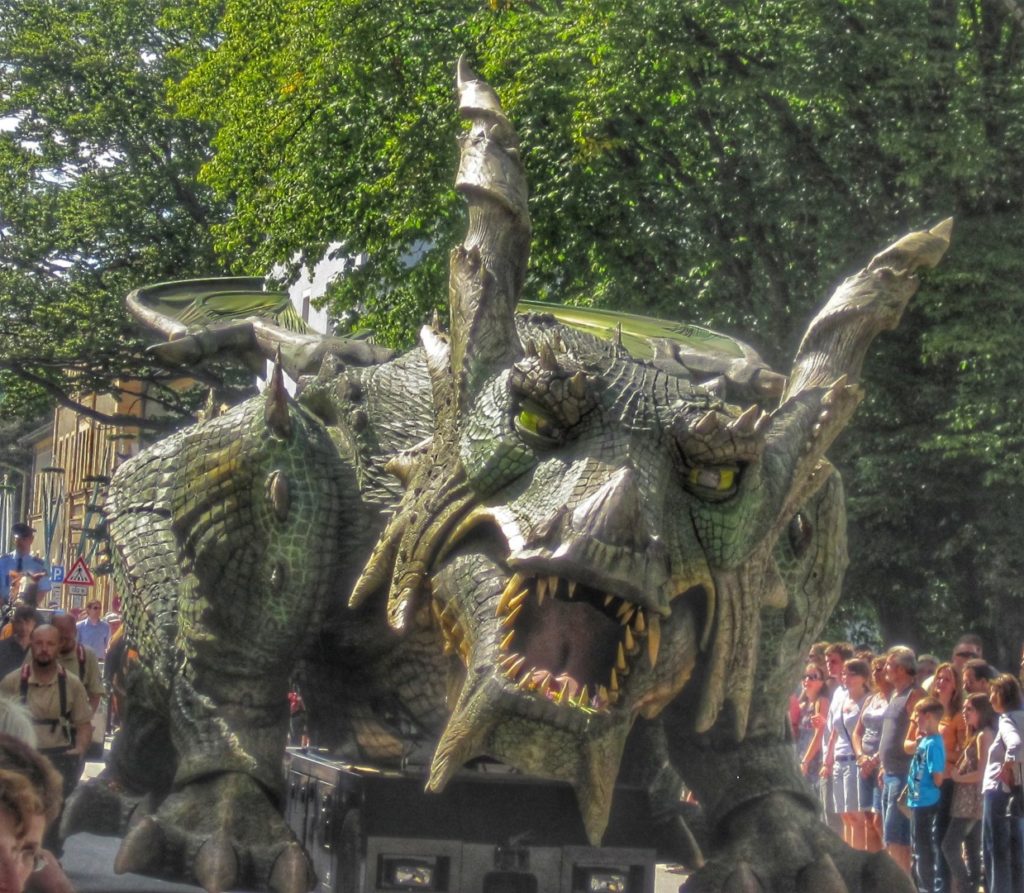 While it could very easily go under the "Medieval" festival section above, a unique twist on the classic medieval fest is the fun, annual Drachenstich, or Slaying of the Dragon in Furth im Wald in the Bavarian Forest. At first, it may look like any good medieval fest, but then the parade happens, where the world's largest animatronic dragon blazes down the street!!! Then, there is the elaborate play that is put on by locals. But, this isn't just any community play. It is a serious production that isn't to be missed (it is in German, but still worth watching for all of the special effects!)
Drachenstich Festival Dates: August 05, 2022- August 21, 2022
Hafenfests
Many cities that have ports (on the Baltic and Nord See) have giant festivals celebrating the anniversary of their port. One of the most notable, largest, and oldest Hafenfests is the Hamburg Hafengeburtstag, where over a million people come to the festival on the water. Ships of all shapes, sizes, and time periods come in to celebrate all the way back to the 1100s when custom duties for ships were granted freedom. Today, there is a huge music festival. parade, fireworks, and more to celebrate!
Other Hafenfests to check out are:
Hamburg: May 6-8th, 2022
Münster: (Date TBA)
Mannheim: September
Ruhrorter: August 19-22, 2022
Kiel Week
For 141 years, Kiel hosts "Kiel Week" which is considered the largest sailing event not just in Germany, but in the world, and some even consider it a Volksfest as well. There's usually a large musical festival with numerous stages, fireworks in the evenings, and of course, the highlight of the fest- the amazing regattas! Millions of people also come to watch the thousands of ships in the "ship parade" like no other!
Kiel Woche Dates: June 18th-26th 2022
Reeperbahn Festival
While Bavaria holds the title for a lot of the "Traditional" German Festivals the North clearly has done an amazing job of bringing modern celebrations to the stage. One great example is the "Reeperbahn Fest" held annually in Hamburg. It is often compared to Austin, Texas' South by Southwest Festival, which is a huge club festival. This isn't just a music festival, it's not just an arts, festival, it's not even just a film festival. It's EVERYTHING! There are upwards of 800 concerts, visual arts, and even virtual reality showcases! Then there are plenty of films and even literature for everyone to consume as well. With so much going on, what makes this Germany festival so fantastic is that it's not just in one place in the city but instead is literally all over the city- turning the entire town into a giant festival!
Reeperbahn Festival Dates: September 21-24th, 2022
German Asparagus Festivals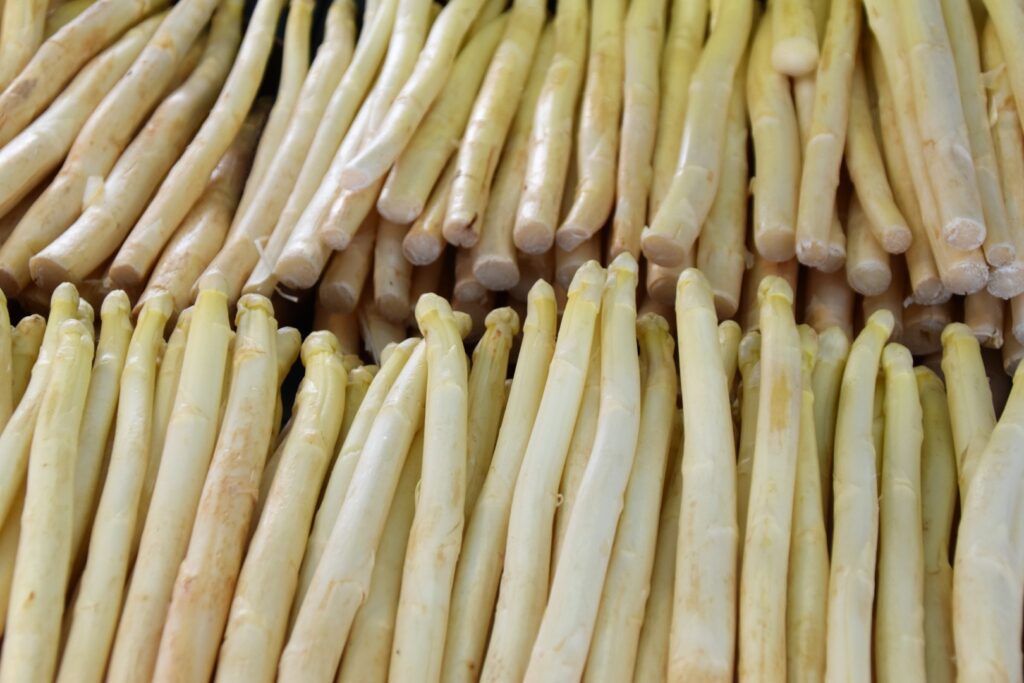 If you don't want to go to yet another Germany Beer Festival, why not try something completely on the other end of the spectrum (oh, don't worry- you ARE in Germany. There still WILL be beer still and plenty of it!)
Until you've been in Germany during "Spargelzeit" (Asparagus Season), no amount of words in a blog can prepare you for the pure , strange, obsession Germans have over their Asparagus. It's……weird. But hey, if they can turn a mundane vegetable into something delicious and well, a party, then who am I to judge!?!?
Towns all over Germany will hold big and small Spargel Fests and most regions will even crown an Asparagus Queen!
Take the town of Beelitz, near Berlin for example. Their Asparagus Fest goes so far to hand out not candy, but, you guessed it….ASPARAGUS at their parade! (I seriously can't make this stuff up, folks!)
The town of Schwetzingen is said to have the first and original Spargel Festival and even claims the title of "Spargel Capital of the World!"
But, what makes German asparagus so amazing that the locals go so far as to claim it "White Gold?" It is grown underground and is white (not green!). Unfortunately, my underdeveloped ex-pat pallette can't really tell a huge difference in taste, but I still totally get suckered into the hype and fanfare of Spargelzeit just like anyone in Germany!
Spargel Fest Dates:
Zwiebelnfest (Onion Fest)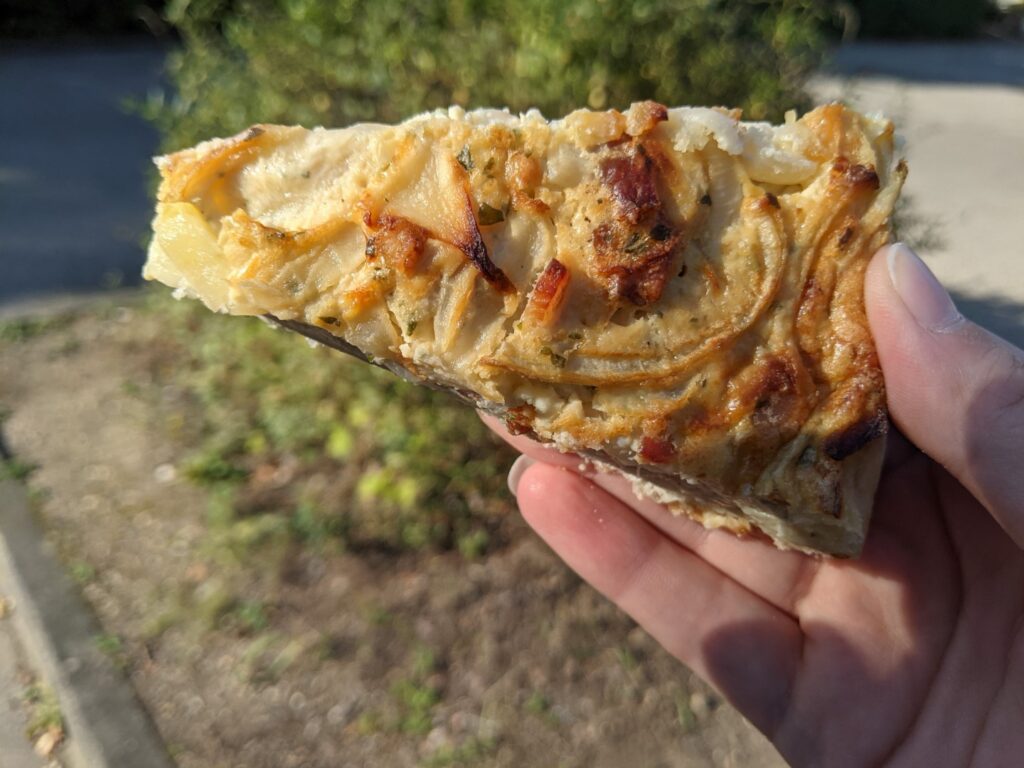 And if Asparagus isn't your jam, what about onions? Yes. Onions!
Each year, since 1653, the town of Weimar puts on an entire festival dedicated to Zwiebeln. And just like the Asparagus and the Pumpkin festivals, be prepared for plenty of mouth watering food dishes showcasing the mighty onion. My favorite German onion food to eat? The Zwiebelkuchen! (Onion cake). Although, it's not sweet (like one might think of with "cake"), but instead savory, and almost like a quiche and is the absolute perfect dish to eat any time of day in the autumn
Zwiebelnmarkt Dates: 7-9th October 2022
Summer Solstice Mountain Fires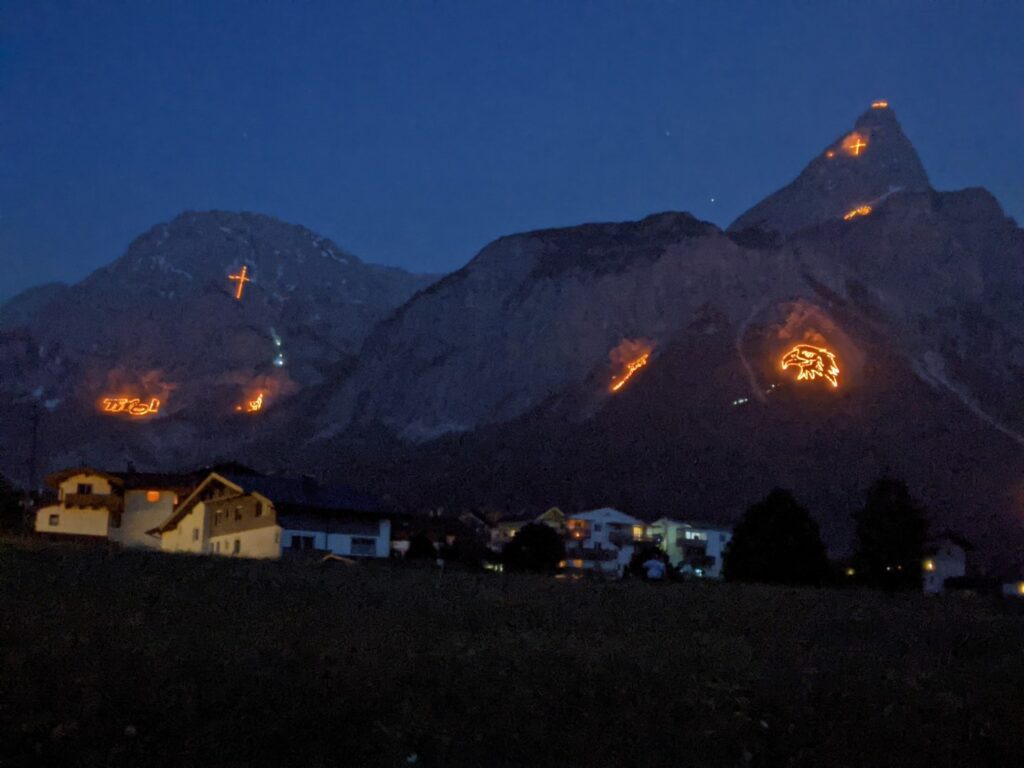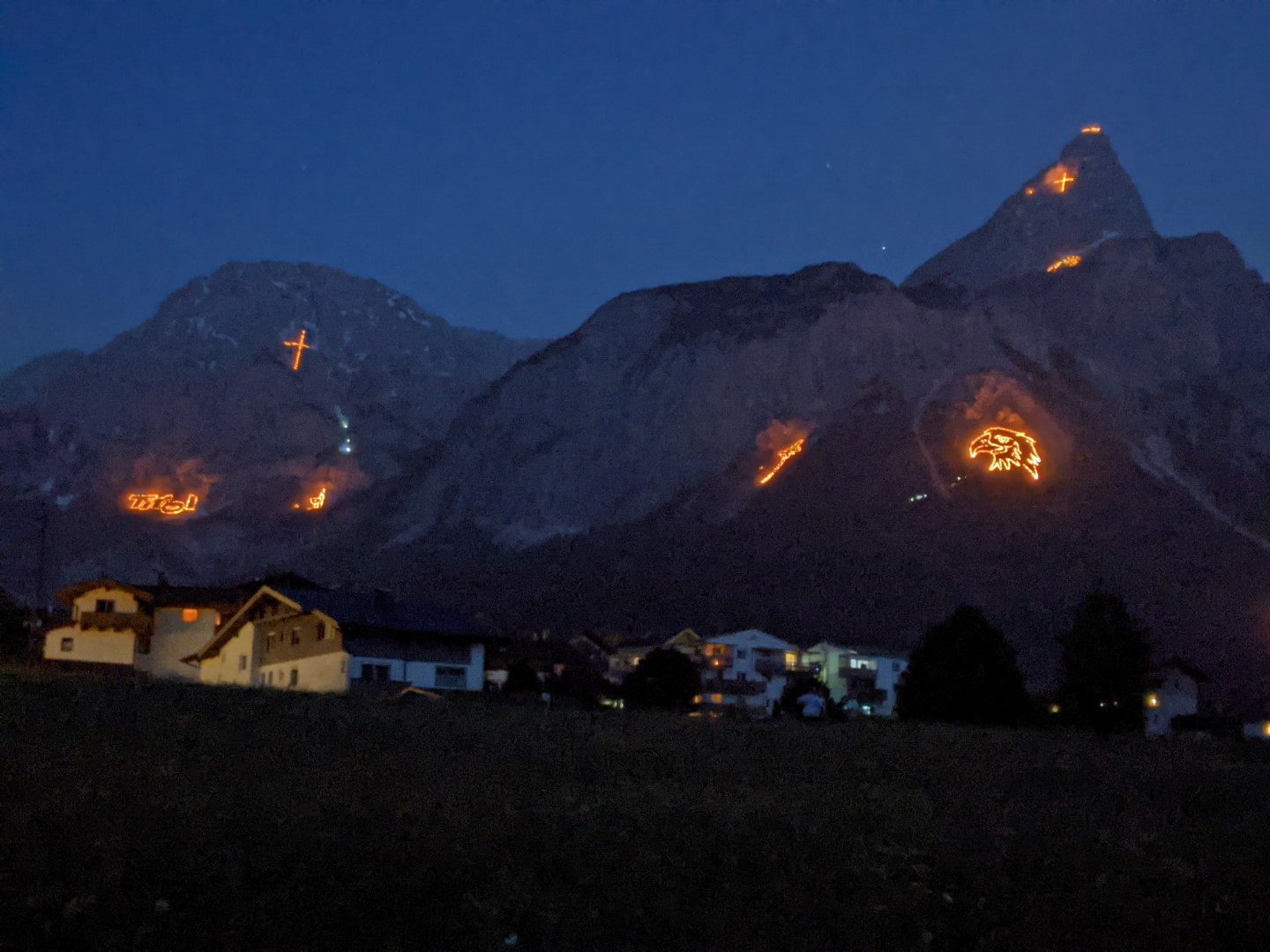 One of the most magical german cultural events that I have been to is the Berg Feuer for the summer solstice in the Bavarian Alps. While this isn't necessarily a festival per se, it really is a once in a lifetime (well, actually, once a year!) experience that takes place annually on the summer solstice in the summer.
So what are the German Ber Feuers? It actually is a tradition that many places in the Alps (Austria, Switzerland, and Italy) all partake in where they light gorgeous bonfires (Many times in shapes and figures) on the cliffside of the mountains.
As you watch from the valleys below, the mountains all begin to light up as darkness envelops the night. It's truly something to experience for yourself!
Summer Solstice Mountain Fires 2022: Varies depending on location. In Garmisch and the Tirol: June 18, 2022 at 21:30. Tuesday June 21st is the solstice, where many other places will still have their own fires