[This post may contain affiliate links where we earn a small commission. Please see our disclosure for more information and thank you for supporting our site so we can continue to bring you awesome content for your travel inspiration!]
Is Germany Safe
One of the reasons why I love living in Germany is because it is so safe. I have often heard people compare Germany to the US in the 50's. You know, the time when doors could accidentally be left unlocked without fear of break-ins, the time in life when kids could walk freely from home to school on their own without parents worried about abductions. There is still that sense of safety here in Germany, even today.
Crime rates are low, even in big cities. I have never felt unsafe walking around places, even at night. In fact, as a tourist, if you are to encounter any crime at all, it may be pickpocketing in large cities or tourist locations. Here in Regensburg and other cities, bicycle theft isn't uncommon, mostly from people who just decided they didn't want to walk home!
Planning a Trip to Germany? Join Our Fantastic Traveling in Bavaria Facebook Group!
Is Germany safe to travel alone?
Yes, Germany is absolutely safe to travel alone. With it's easy to use train and public transportation system, frequent English speakers, modern infrastructure and high quality access to healthcare, Germany is a great place for solo travelers.
Is Germany safe for solo female travel?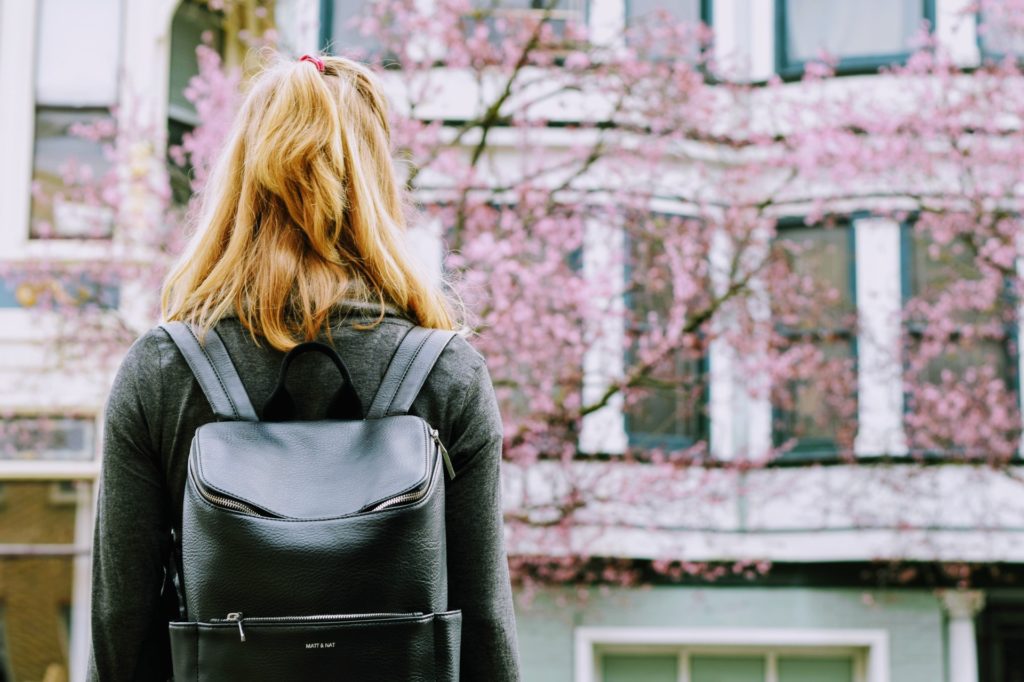 Yes. Germany is a fantastic place for solo female travelers to go to. Places like Berlin and Munich are great cities that are safe, easy to get around in, and popular with female solo travelers.
Do I Need a Visa to Travel to Germany?
If you are a passport holder of the US, Canada, the EU, Australia, and over 60 other countries, then you do not need a visa to enter Germany as a tourist. You may enter Germany for up to 90 days, within a 6 month period without needing a visa to stay in Germany. Click here to see the list of countries that do require a tourist visa.
Germany is a part of the Schengen agreement, which has basically done away with border control and visas for easier movement within over 25 countries in the EU. Therefore, you are allowed to be in the Schengen Area for the above mentioned days (90 Days within a 6 month period) total, not JUST Germany. For example, if you are backpacking through Europe, you can not spend 90 days in Germany and 10 in Italy. It is a total of 90 days in all of the Schengen countries.
You will need:
A valid passport with a minimum of 3 months past the date of your planned departure from Germany/ Schengen Country
2 blank passport pages
Proof of onward ticket
How long can I stay in Germany?
As noted above, as a tourist, you are allowed to stay in Germany/ Schengen countries for no more than 90 days within a 6 month period. If you require a longer stay, then you will need to apply for a German National Visa. Examples of this include:
To join a spouse/family member
For a job
To study at a German University
To seek asylum
More
Germany Travel Planning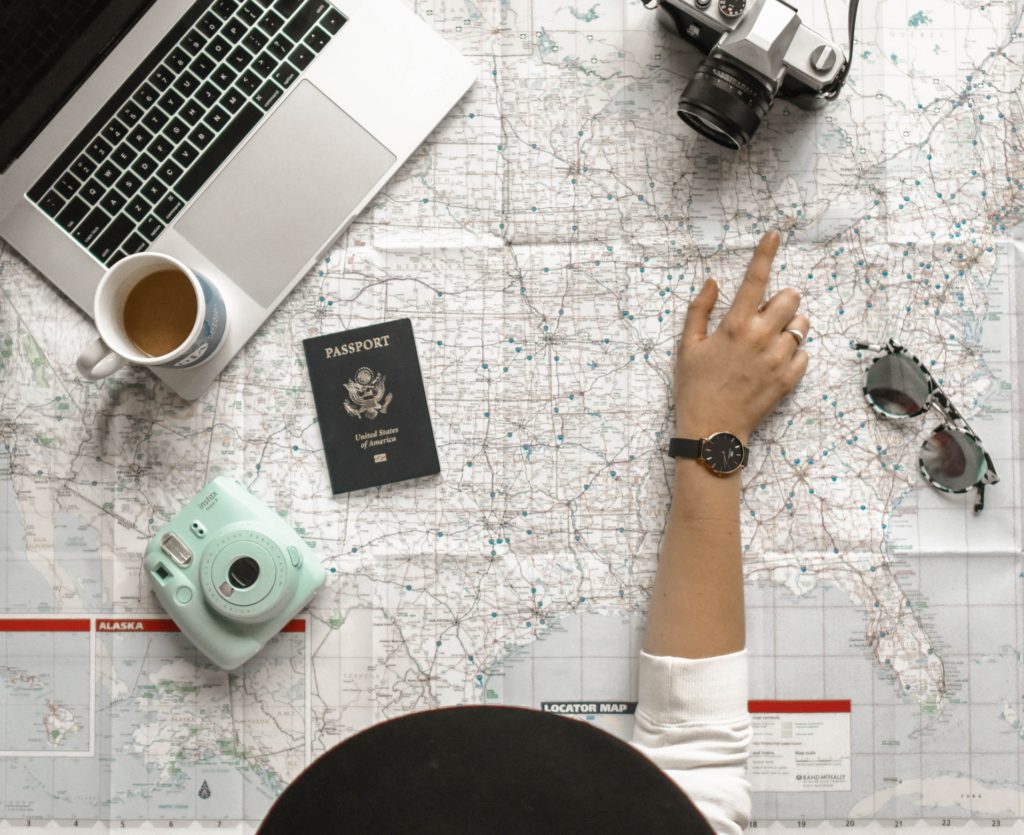 What do I need to know before I go to Germany?
Here is my Know Before You Go guide about Germany. For example, how much should you tip in Germany? What's the deal with paying for bathrooms? What foods should I try in Germany? All great questions answered here.
How far in advance should I plan a trip to Europe?
If you are traveling to Germany for just a normal holiday, you can book flights and accommodation anywhere between 1.5 months to 6 months and still find great deals. However, if you are traveling to Germany for a specific event, such as Oktoberfest, you'll want to book your accommodation about one year in advance.
If you are a travel hacker, using points to fly to Germany, we recommend booking your award flights about 9 months out, which is when most award seats start to become available and do get filled quickly.
How many days do you need to visit Germany?
This is a hard answer to nail down. You can easily hop over to Germany if doing a Europe trip already and see a town in as little as 2 or 3 days. However, most people wanting to do a proper trip to Germany should budget at least 7-14 days to truly see and appreciate the different experiences Germany has to offer.
What is the prettiest city in Germany?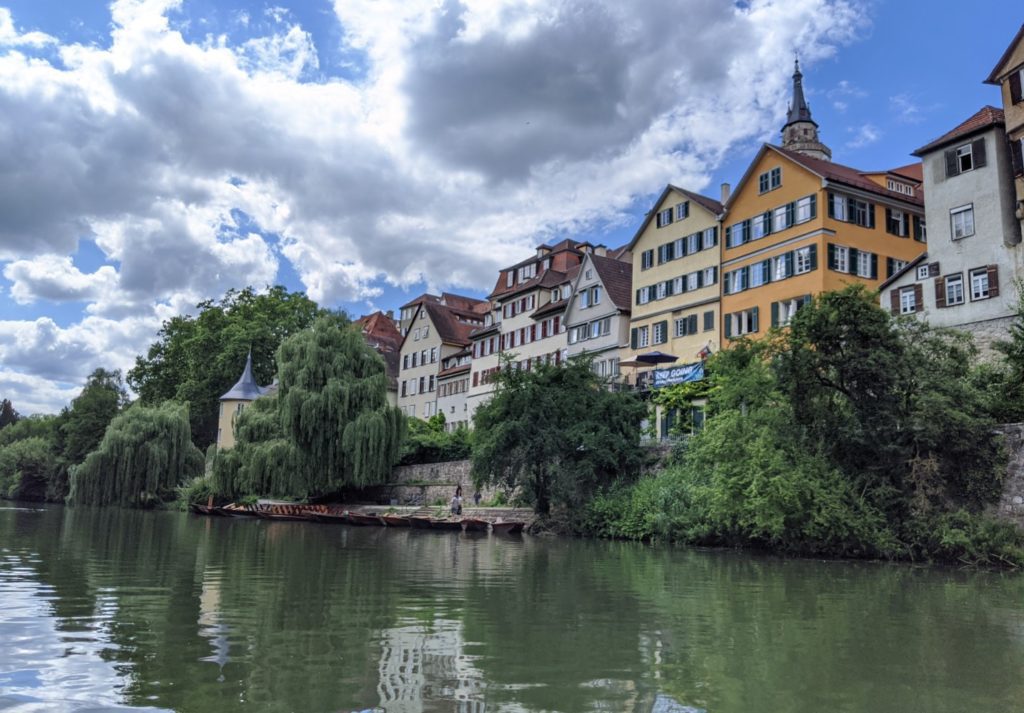 Again, this answer is often in the eye of the beholder, but most people agree that the following places are amongst the most beautiful:
Rothenburg ob der Tauber
Königssee and Berchtesgaden
Cologne
Tubingen
Looking for more, off the beaten path picturesque towns in Germany? Here's our top list.
What are the Best Places to visit in Germany?
Amongst the above-suggested places, you might be wondering where to go in Germany. Some of the top cities to visit in Germany as well as favorite locations are:
Hamburg
The Black Forest
The Rhine and Mosel Valleys
What is the Best Month to Visit Germany?
Many people wonder what is the best time of year to go to Germany and this will vary depending on your personal preferences. If you are wanting a good shot at sunny, comfortable days, July tends to be a good option, but with that will come more tourists. However, if you are wanting to experience the Christmas markets, obviously December is a month to look at (however, I actually recommend the END of November for this!)
To read all about my insider's tips on deciding the best time to go to Germany, including when you can find the best rates and less tourists, read all about that here in my When To Go To Germany; Season by Season guide.
When is the cheapest month to fly to Germany?
Typically, January shows to be one of the cheapest months to fly to Germany. However, there are still plenty of really fantastic things to do in Germany in the winter, like skiing and exploring big cities with fewer tourists.
Misc Germany Trip Logistics
What language do they speak in Germany?
German is the official language in Germany. Bavarian (Bayerisch) is a common German dialect found in most of Bavaria, and could even change town to town. However, Hochdeutsch ("High German") is what is always taught at school and will be understood throughout Germany.
Is English widely spoken in Germany?
Yes. In almost all tourist towns, it is easy to find English speakers in Germany. Many menus now come in both German and English and if the person you are speaking to (at a restaurant, at the hotel, etc) does not speak English, most likely a colleague or someone nearby willing to help does.
Note: Many Germans will say "I don't speak English (very well)" if you ask. However, you will find that they are just being humble and often speak much better English than they realize. This does NOT mean that you should rely on this or expect English in Germany though.
What are some common German phrases to learn for my trip?
Even though many people can and will speak English, learning a few basics is always polite. Even simple phrases are appreciated, such as:
Hello: Hallo
Please: Bitte
Thank you: Danke
Excuse me: Entschuldigen
Do you speak English? Sprechen Sie Englisch?
Where is the bathroom?
Goodbye: Tschüss!
Weather In Germany
What is the weather like in Germany?
Germany enjoys all four seasons. There is a lovely fall/autumn, winter (with snow), spring, and a warm summer. However, these seasons typically do not experience the extremes and are actually quite mild on the average. For example, while it can get up to 100° F in the summer (37° C), it is often only for a few days at a time. Instead, summer's average between 75-85° F (23-29° C). Likewise, while you can absolutely expect snow in the winter, especially in the Southern parts of Germany, things like blizzards aren't very frequent. Temperatures in the 40s-50°s F(7-12° C)is pretty typical.
What is the coldest month?
On average, January tends to be the coldest month.
Does it rain a lot in Germany?
Short answer. Yes. Always, and I mean, ALWAYS carry an umbrella with you!
What is the rainiest month in Germany?
Statistically, June actually has the highest amount of rainfall.
Packing For Germany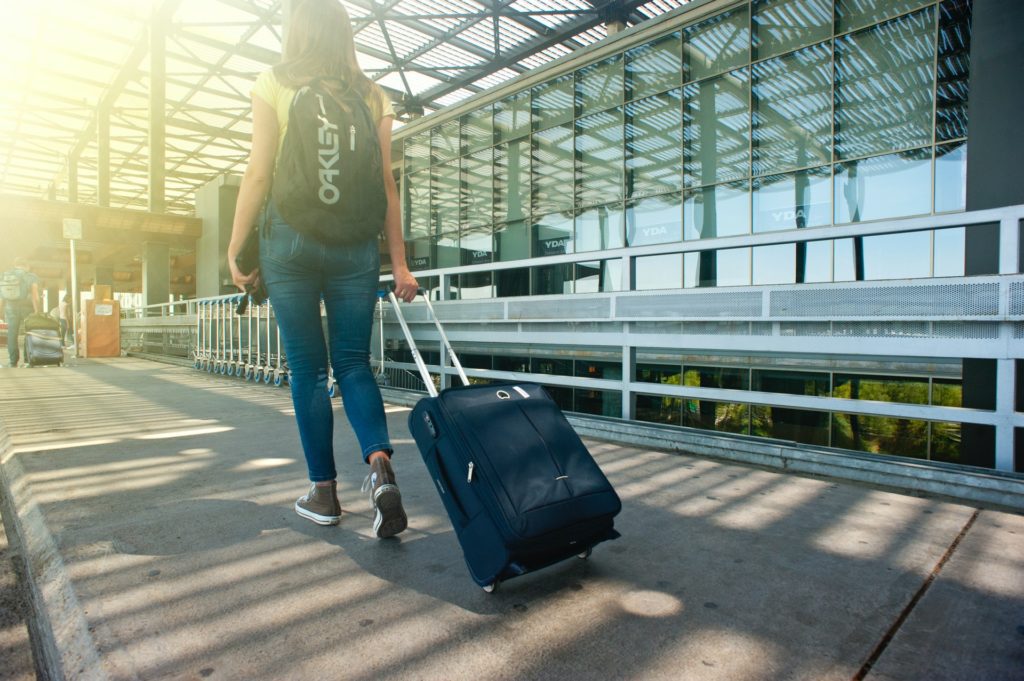 What should I wear in Germany to not look like a tourist?
Germans often wear more sleek and professional looking clothing than Americans. For example, you won't see a ton of name brand clothing, tennis shoes, and flip flops.
Jeans are definitely becoming more common, but )comfortable travel) trousers that look slightly more dressier would have you looking more like a local than a tourist.
German weather can be fickle, so you always want to plan for layers, even in the summer months. Always have a jacket (or cardigan for women) on hand as well as an umbrella (you never know when it will rain!)
Other vital packing items would be extremely comfortable walking shoes. Remember, you are going to be walking A LOT and on uneven, beautiful cobblestone streets. You want shoes that will keep you going, not blistering up your feet! In the winter, I like weatherproof Merrells and in the summer, I've had great success with these Sketcher's sandals.
Money in Germany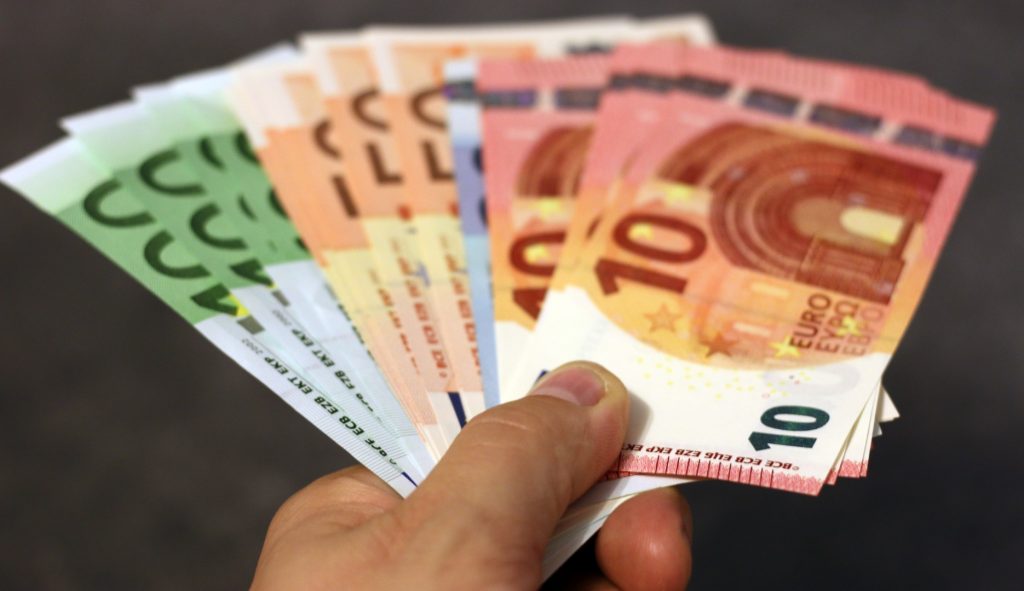 What currency do they use in Germany?
Germany uses the Euro, as does a lot of European countries. This makes it really simple if you are planning on traveling to multiple countries while on your trip so that you don't have to worry about exchanging different currencies. You can see what the current exchange rates for your country are here.
Should I take out Euro money before coming to Germany?
Personally, I always say no. Before arriving in Germany, obtain a low (or better yet) no foreign transaction fee credit card and debit card. While not everywhere takes credit cards in Germany, more and more places do accept them (especially in tourist destinations). By using a no foreign transaction fee credit card, you don't have to worry about carrying around a bunch of vulnerable cash/ wear an uncomfortable money belt, you don't have to worry about finding ATMs to take out more money (or try to figure out juuuust how much will get you by).
Budgeting for a Trip To Germany
How much does a trip to Germany cost? Like everything here, this is going to depend on a lot of factors. Here are just some starting points for knowing about how much to budget for a Germany vacation.
Airfare
You can often find round trip flights for as low as $600 and upwards of 2 Grand during high tourist times. January is one of the cheapest months to travel, were July and August tend to be some of the priciest times. Flying on exact holiday dates (IE: Christmas Day) is also a great way to find cheap airfare.
I have personally found Frankfurt to be cheaper than Munich for flights and Berlin often has international fares that are hard to beat from places like NYC.
Accommodation
Midrange lodging in Germany is typically around $70-100 for very comfortable, double occupancy rooms per night, many which also include a hearty German breakfast. Budget travelers can find cheaper accommodation through things like AirBnB and hostels at closer to $50-70/night. Luxury travelers also have plenty of options to choose from for high end lodging, especially in bigger cities or resort towns, like Baden-Baden.
How much does a meal cost in Germany?
For a sit down meal at a restaurant, you can expect an average meal to cost between 7-14 Euros. Beer can be as cheap as 3 Euro at a restaurant for a half liter (and is often cheaper than water!)
There are plenty of Must Try Foods In Germany (read all my my favorites here) that are budget friendly, too. For example, you can get a delicious Doner at an Imbiss shop for around 4 Euro and a Currywurst with fries (Pommes) from a stand is usually less than 4 Euro.
How much money should I take to Germany for a week?
Most people will say that $100 a day is plenty generous for your average site seeing, tourist activities, food, transportation, and in some locations, also your accommodation. Obviously, a day doing Neuschwanstein Castle is going to be more expensive than a day doing our DIY Munich City Walking Tour, so this also comes down to what you have in mind for activities for your trip.
Getting Around Germany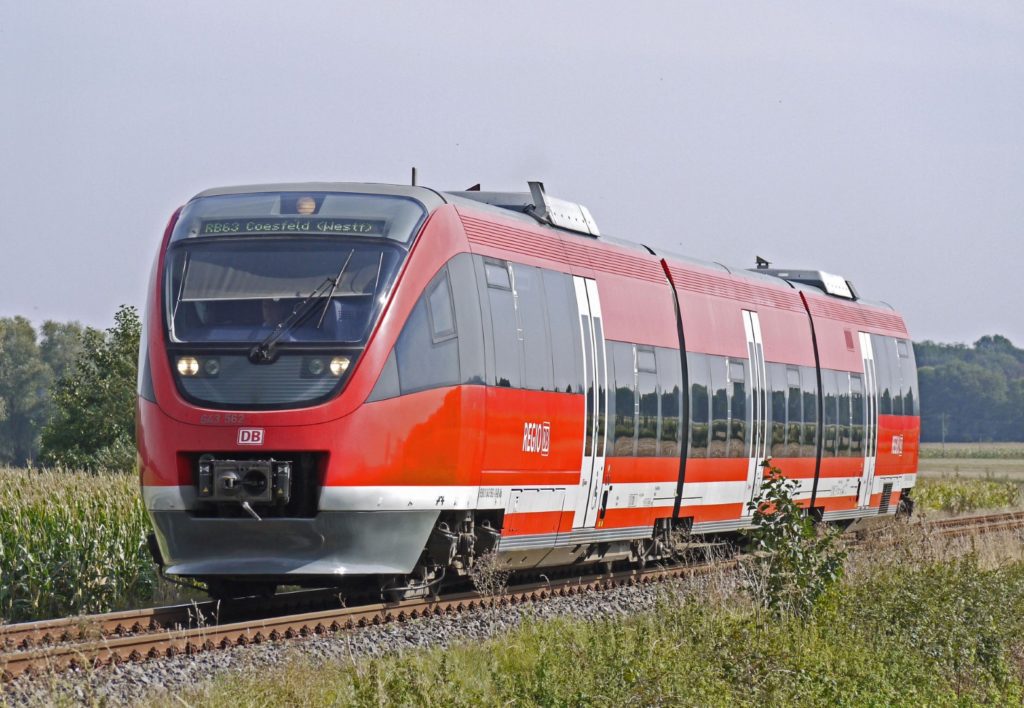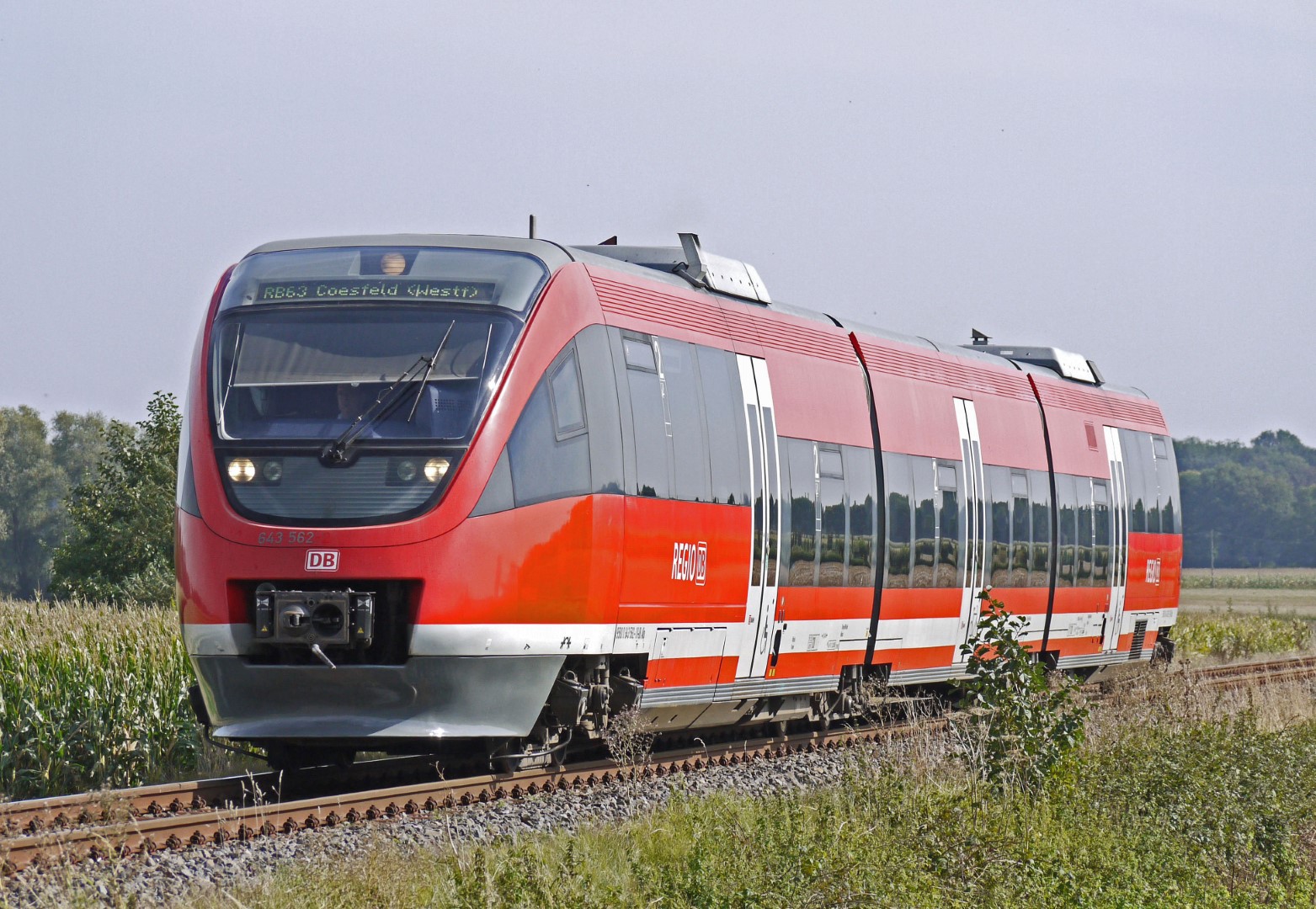 Is Germany easy to travel around?
YES! Germany is one of the easiest countries I've traveled in. The Deutsche Bahn train systems is a fantastic, almost always on time, usually clean, and incredibly reliable. It is also a pretty affordable option, especially when considering day passes.
Read my Germany By Train Guide Here
In addition to the trains going just about everywhere, the public bus system in Germany will get you most places that a train won't and if those don't appease you, private companies like Flixbus will be useful.
Public transportation IN towns are also typically pretty easy to use. If the city is big enough to need public transportation, it most likely has it. Use the local buses, Ubahns and Sbahns to get you around easily, affordably, and quickly.
If you are traveling within Germany, don't forget to check out our Everything You Need to Know To Save Money With the Bayern Train Pass
Is it true that there is no speed limit in Germany.
Yes. And No. The only place where you will find occasional no speed limits is the Autobahn (the interstate system). However, it is a big misconception that all of Germany has no speed limits. Even on the Autobahn, there are stretches that do, in fact, have speed limits.
Likewise, you'll find speed limits in all cities, towns, and highways.
Can you hitchhike in Germany?
Yes! The only place where hitchhiking is probited is on the Autobahn.
Eating and Drinking in Germany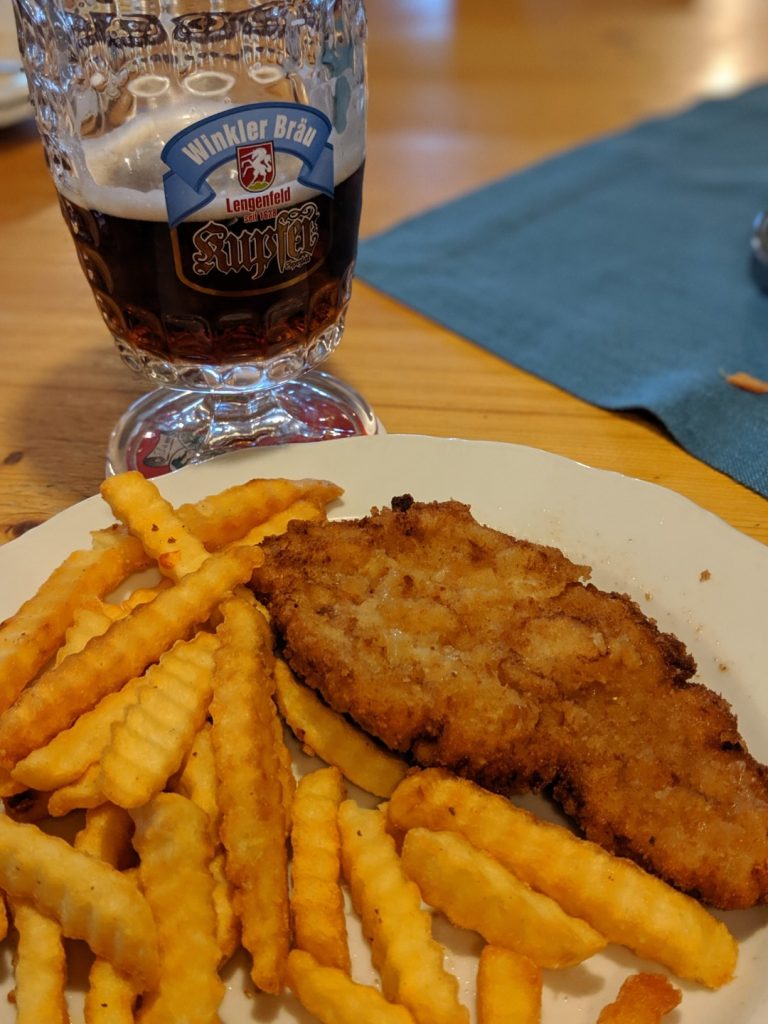 What is the legal drinking age in Germany?
16 is the legal age for drinking in Germany. It is not uncommon to see teenagers having a beer after school. However, one must be 18 to drink hard alcohol (spirits).
What is there to eat in Germany besides just pork and meat?
I love this question because, sure, pork, meat, and potatoes is a very (VERY) common food here, but there is so much more! Read my favorite foods you need to eat in Germany to get an idea of all the other delicious foods, beyond Schnitzles, you should try in Germany.
Misc Questions
What are good souvenirs to bring back from Germany?
Bavarian Sweet Mustard
Traditional Trachten (Lederhosen and Dirndls)
Christmas Ornaments from Markets
Beer Steins
Chocolate (I love Ritter Sport)
Cuckoo Clocks from the Black Forest
Is it true that Nazism is illegal?
Not surprisingly, Germany has some pretty strict rules about Nazi propaganda, but some are a bit unclear. Swastikas and other Nazi symbols are not illegal unless they are for "civic education, countering anti-constitutional activities, art and science, research and education, the coverage of historic and current events, or similar purposes" (According to the Criminal Code).
Tourists have been jailed and fined as well for using the Nazi Salute. One tourist thought it would be "fun" to reenact the salute at the Nuremburg Nazi Rally Grounds. This landed that person in jail!
However, there are still neo-Nazi groups that still do exist, but to publicly support these types of organizations is prohibited.