[This post may contain affiliate links where we earn a small commission. Please see our disclosure for more information and thank you for supporting our site so we can continue to bring you awesome content for your travel inspiration!]
In today's world, one doesn't even dare think about leaving home, let alone traveling internationally, without their mobile phone! Germany has plenty of ways for you to still stay connected even while out exploring those castles, sipping Gluhwein at the Christmas markets, and drinking beer at Oktoberfest!
So, not surprisingly, one of the most popular questions I get in the Germany travel forums I'm in is, "How can I use my cell phone in Germany?" or "Will my US cell phone work in Germany?"
Luckily, you've got quite a few options! It used to be pretty complicated because there were different Herz used for US cell towers and cell phones in Europe and something called a GSM that was different in Europe (don't ask me EXACTLY what it is…I actually have no idea how the technical side of it all works- I just know they were different and not compatible!) The short version of that is even just half a decade ago, the cell phone frequencies for Europe were not the same as they were in the US, making it a pain in the tush to figure out phones when traveling to Germany (and Europe).
However, as technology has greatly advanced, if you've got a cell phone that is from about 2015(ish) or newer, then (more or less) your phone can most likely connect to both types of networks just fine. Meaning, yes….you can use your US cell phone in Europe! Hurray!
Are You Planning a Trip to Germany? Join Our Fantastic Traveling in Bavaria Facebook Group!
So, how exactly do you use a mobile phone in Germany? Well, there are a few more complicated options for people staying long term, but for the average traveler, just choose from one of the below ways to still have cell phone use in Germany:
Just Use Free Internet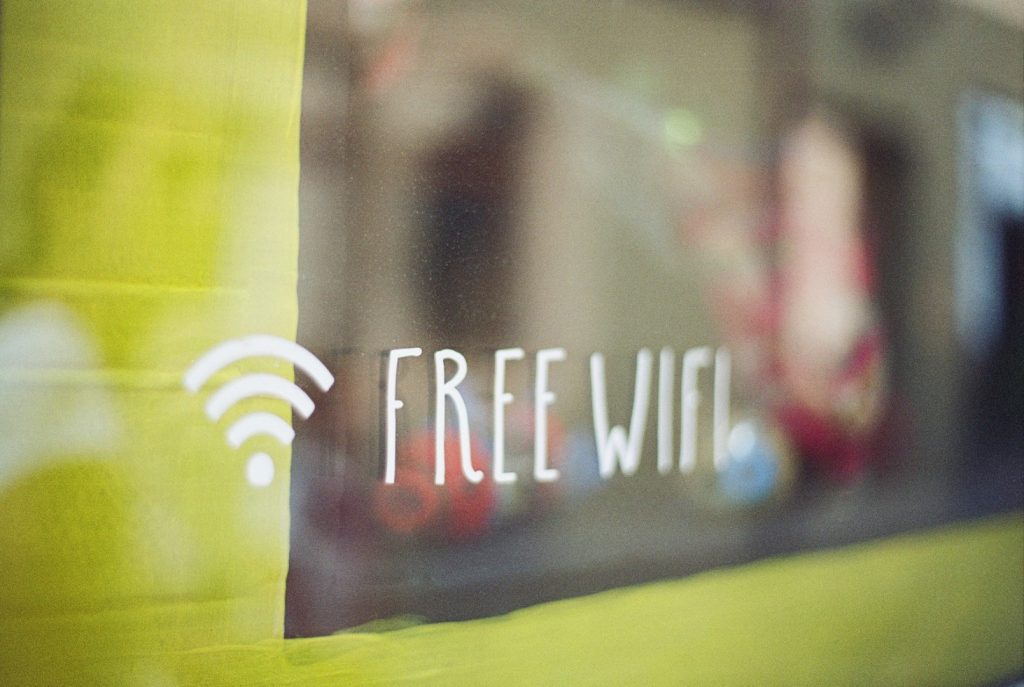 This is probably the most commonly used option today.
Depending on what kind of travel you are doing, most people can get by without needing the actual phone call portion of their cell phone. After all, in an emergency, you can still dial the local emergency numbers on any phone (including ones that don't even have a local SIM card- more on the emergency numbers below).
Therefore, if things like checking emails, sending WhatsApp updates to family back home, getting those good 'ol Instagram photos up for your 18 followers, or even if using Google Maps are your main priorities, just wait to use internet at a plethora of places.
So, you maybe be wondering, "Will my data work in Germany?" and the answer is that yes, it will work- but if you did not get an international plan, did not buy a German SIM card (Or EU SIM card) then you will get charged exorbitant amounts for data. (Remember, "Data" is when you are not connected to a Wifi Source- for example, if you are at the Neuschwanstein Castle and decide to google the best place for dinner nearby but aren't connected to a Wifi, then you are using Data).
However, if you find yourself at a place that has (free) wifi- just connect to that and instead of using Data, you'll be using their Wifi network for free.
Countless restaurants have free wifi and I haven't run into a hotel in Germany that doesn't have internet included as well. Shoot, even some buses, and trains have free internet you can connect to nowadays! The other day I was on a bus in Regensburg and I could connect to their free wifi! All the airports in Germany also have wifi that you can use as well. You can even download Maps ahead of time to still use without data. So, you are pretty well covered!
With Apps like WhatsApp, Facetime, and Facebook Messenger you can make wifi texts and phone calls through those apps when you are connected to the internet as well, making it pretty easy to stay connected to friends and family during your travels.
How To Do It:
Upon arrival in Germany be absolutely sure to put your phone in Airplane Mode- you don't want any surprise international roaming charges for phone calls OR data!
Go to your wifi settings and turn WIFI on (Double check at this point that your Airplane Mode is still on)
If there is free internet, simply connect to that Wifi network (for example, upon landing you can connect to the airport's free wifi right away)
Use your phone for internet, Facebook scrolling, Instagram uploading, email checking, and sending messages- just DO NOT use your call and text features
Pro Tip: Download Offline Maps Ahead of Time
One of the biggest advantages of having a data plan while traveling is having a map. However, if you download the maps offline before leaving home (while still on wifi) then you can still use your Google Maps while traveling even without data!
Note: steps may be slightly different for Iphone vs Android
Open up your Google Maps App on your smartphone
Double check that you are connected to a wifi and are signed into a Google account
Type in "Germany" (or any other specific destination/ city)
Scroll down and when you do, at the top of the page the symbol should appear (otherwise look for a "More" option)
Tap "Download Offline Map"
If you are doing all of Germany, it will give you a selection box to choose. Otherwise, you can also do the above steps for just certain cities/ areas. In fact, it often works better if you have a specific location, so for example, "Munich." You can download as many offline maps as you need, if you are driving, just make sure you have all the area on the map of where you'll be needing maps)
Cons
If you are traveling for work or are actually in NEED of phone access, this option won't help you much since you can't make (affordable) phone calls
When traveling, it isn't necessary but is often REALLY nice when you can do real time checks on things like train times, reviews on a restaurant, etc. Doing the "Wifi Only" option doesn't allow for on the fly research/ looking up stuff or getting real time updates on transportation.
5G Internet in Germany
Germany often has a bad rep for not having the best high speed internet, but I will say, in most hotels and big cities, it really isn't a HUGE issue. And not surprisingly, Germany's larger cities are the ones that had the earliest rollouts of 5G, such as Berlin, Cologne, Dresden, Munich, Nuremberg, Dusseldorf, etc
Right now, 5G is still being expanded in Germany. For example, Telekom (one of Germany's main telecommunications providers) is working on 5G phones in 2023.
Buy a Cheap German Cell Phone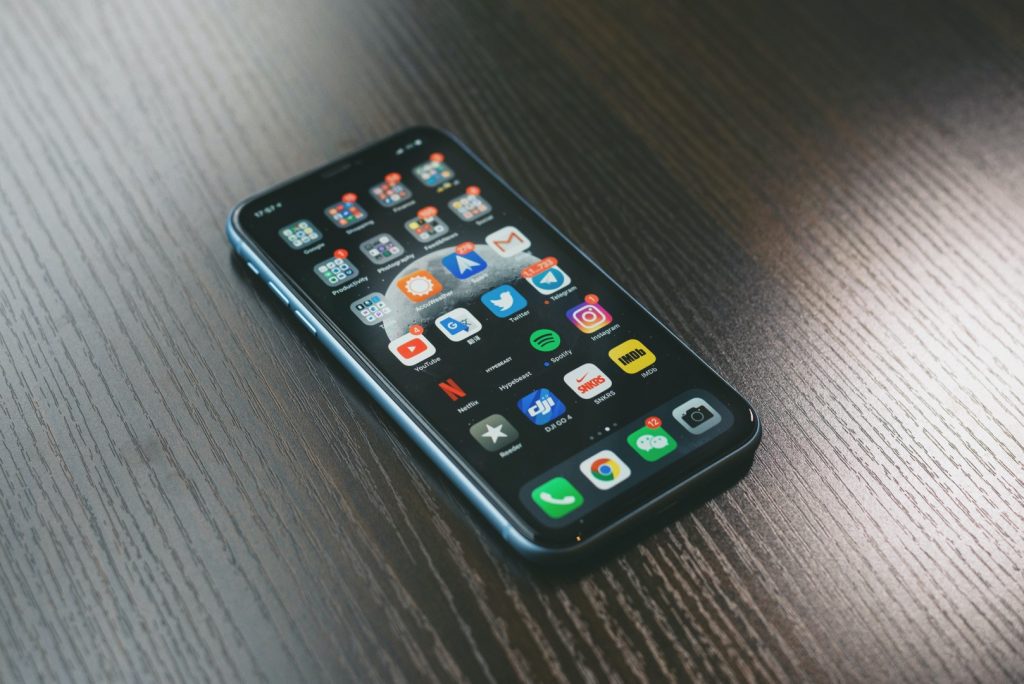 It used to be that you basically HAD to buy mobile phones in Germany because US phones wouldn't even work here at all.
However, with almost all smartphones today being dual band, instead of buying a whole new phone in Germany, just move onto the next option of getting a German SIM card instead of a whole cell new phone. I'm only adding this as an option because I just want you to know ALL of your options.
Note: If you DO still want to buy a cellphone for travel in Germany, you can get relatively cheap ones (€50-€100) at places like Telecom, 02, and Media Markt. Just do a Google search for one of those in the first city you are traveling to.
Buy A SIM Card in Germany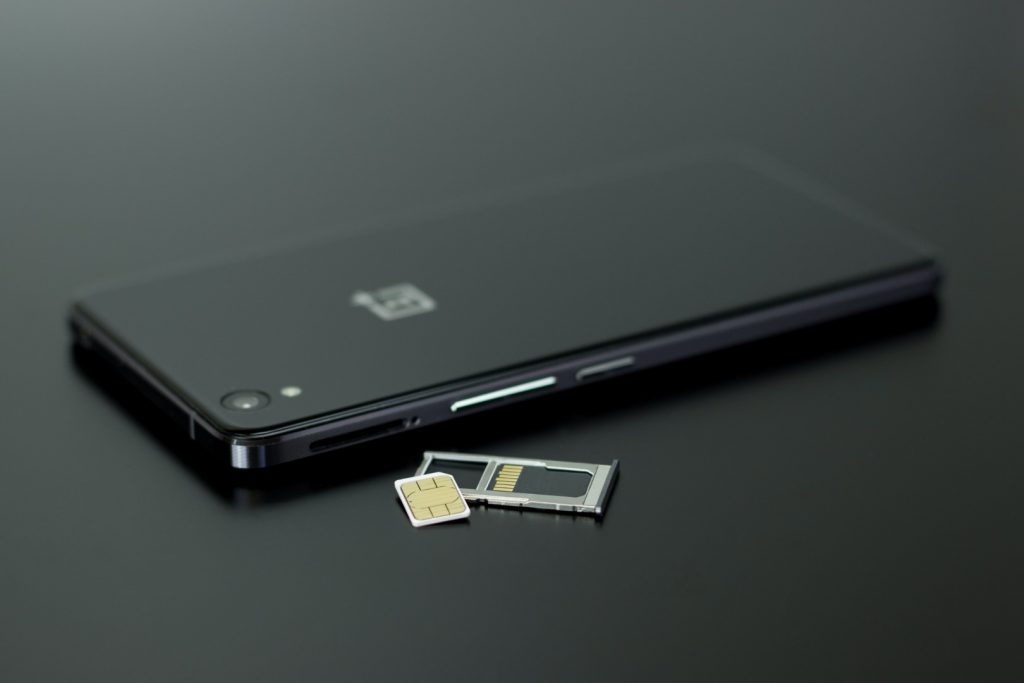 The first thing you need to know about getting a SIM card in Germany is that you will need an unlocked phone. Most phones today are unlocked but if you have an older one, you can check with your carrier to ensure you can use it abroad. It needs to be unlocked otherwise a SIM card from a different network won't even work. (Apple used to be notorious for locked phones) Here are a few of the best ways to get Germany sim cards for tourists.
Can I Get a Phone/ Prepaid Sim Card for Germany At the Airport?
Sure, you can find a sim card in the Berlin airport, at the Frankfurt Flughafen as well as in Munich. However, the shops AT the airports are almost always more expensive than going to one in the city centers. It will be way more expensive to get a Munich Airport prepaid SIM card than to get one in the city. However, the benefit of just getting it over and done with at the airport (even if it costs more) is just that- you can have it taken care of before heading out. However, since using a prepaid sim card in Germany, instead of having contracts with a company, is way more common here you won't have issues finding SIM cards at local grocery stores and electronics stores.
Each airport may be different. You can always find a Tourist Information desk and ask where you can find SIM cards. Otherwise, look around for the kiosks that have SIM cards or even little "shops" like O2 and Telekom.
Where Else to Buy a German SIM Card?
Gas Stations: You can easily get SIM cards at pretty much any gas station in Germany
Grocery Stores: I mention Aldi Talk and Lidl Connect specifically below because they are great budget options
Media Markt: As mentioned above, Media Markt is a popular and widespread chain throughout Germany for tech items such as SIM cards
What German SIM Cards are Best?
If you are buying a SIM card in Germany, most likely any card (regardless of the brand or company) you get is going to connect to the following major cell networks:
But that doesn't always mean that, for example, an 02 SIM card, is the best value, or even best in general, SIM card. More or less, they are all going to work the same as far as connections and data go (maybe O2 and Telekom have an edge on coverage) but even other SIM cards (like the below Orange ESIM or the Aldi Talk) will connect to these networks anyway. So then, it just comes down to which German SIM cards are the right fit for you (amount of Data, need of phone calls, time period of usability, cost, etc) So let's dive into those options…
Buy An Online or ESim Card
Today, you can actually find quite a few options to just buy a SIM card online. These are almost all going to be more expensive than buying one locally IN Germany, but the nice thing about it is that you don't have to figure out where and how to do it when you arrive. Instead, just purchase it before your trip and know that you are ready to go! I haven't found any SPECIFIC German Specific SIM Card online, but there are plenty of options that work great in Germany and Europe as a whole. Here are a few of the most popular and widely used Prepurchased, Germany Prepaid SIM cards.
This SIM card is a very popular option for Amazon shoppers.
The Orange Holiday Europe is a SIM card that people either love or completely struggle with. I think the key is knowing everything you can about it beforehand so that you can help ensure a smooth transition and activation. However, the fact that you can purchase this before ever leaving home, read up on it, and know you don't have to find a local store to get a Mobile phone in Germany, is often all the peace of mind one needs to give it a try!
So one of the main things to know about the Orange SIM cards is that they are actually a French phone network SIM so you'll receive a French number, not a German phone number. Below in this article, I talk about European Roaming, so go read that section but for now, just know that your French SIM card will work at no additional charges in Germany. One of the reasons why I point all this out though is because a lot of people complain that when they activate their number, they start receiving tons of instructions….all in French! Therefore, many people get quickly frustrated when they can't change the setup language and feel like they have no idea how to get the phone/SIM card to actually WORK!
Troubleshooting:
As I mentioned, some people complain that the Orange Holiday SIM is frustrating and that their tech support doesn't do much to help. Therefore, if you buy this card, I recommend saving off this next portion to a Google Keep note or something that you can access without WIFI, so that you can easily troubleshoot when you land at your Germany destination.
It is activated when you start using it (not when purchased). Note: Since this is a European SIM card, it will NOT work in the US
There are differing reports of registering. By law, all EU SIM cards need to be registered. However, some people's Orange Cards work (for the first 30 days) without actually registering. If you are having issues, when you get to your first hotel, sign into WIFI and then register here. Make sure you have a copy of your passport handy
Some people say that it won't give them data. If your phone doesn't connect do the following:

Go into your "Settings" and Look for one of the following terms: 1. "Activate Mobile Data" 2. "Mobile Data Network" 3. Access Point Names (APN)
Depending on what your phone is connecting to, you may see one of the following two options to go through

"Mobile Data Options">"Voice and Data" and then select "4G" and at this point look at your WIFI and see if it connects to the Orange Network. OR
Settings > Mobile > Mobile Data Network. Then manually fill the following data: APN: Orange. Username: Orange. Password: Orange
I know this all may seem overly complicated, but if you find your Orange Holiday SIM not working, once you go through the above steps, it should be easier to understand. I just I wanted to arm you with all the information you may need. Most people that use Orange Cards love that they have it ready to go before ever leaving and knowing that they can get data, texts, and calls right when landing is just want they want. Overall, a lot of people don't have issues and are happy to have them upon landing.
Airalo ESIM
ESIM cards are most likely the way of the future. You actually don't need a physical SIM card at all and can do it all online. The company sends a "virtual" SIM card to your phone. The first time I used an ESIM was actually in Thailand and I was really happy with how it all worked. Luckily, it's the same process for getting a German ESIM card as well.
One of the biggest catches is that older devices probably won't support the ESIM function (my phone is from 2015 though and it was able to use one).Here is the list of what phones the Airola ESIM can be used on.
Important: Also, know that the Airola Germany Esim is data only. Therefore, this is not a great option for people needing to use the actual phone or text function (but can be great if you are ok with options like WhatsApp calling and texts).
Benefits of an ESIM:
You can purchase it ahead of time so that you don't have to worry about finding a SIM card after landing
You don't need to deal with actual, physical tiny little SIM cards that easily get lost or broken
They use the local networks (for example, this German ESim uses the o2 cellular network, which is one of the most used ones in Germany-ensuring good coverage)
How it Works:
Go to Airola Germany ESIM and create an account
Choose which plan you want. The most popular is arguably the 10GB for 30 days (currently only $22.50) or the 1 GB for 7 days ($5) and then you can always "top up" if you need more as you go.
Choose which payment method you feel most secure using (Google pay, Credit Card, Paypal, etc)
You'll receive step by step instructions for activating. You can choose to use a QR code they send or do it manually through their instructions. It's relatively quick and painless!
NOTE: DUAL Sim and ESim are NOT necessarily the same. Even if your phone is "Dual Sim" it doesn't exactly mean that it will support an ESim- again, just double check on the list above if your phone will work before purchasing.
See the Airola Esim Plans Here
HolaFly
HolaFly is the other main ESim Card that people are really happy with. It works the same as the Airola in the sense that it is another data-only ESim card. You'll basically go through the same steps to pick which country you want. Typically, ESim cards connect to the local networks, so by choosing the Europe option, it may connect you better to other networks if you are going to other EU countries in addition to just Germany.
Holafly is also a Germany Data Sim only plan. Therefore, you won't receive a local, German phone number and won't be able to text or make (non emergency) phone calls. However, where Holafly has the advantage is that it is unlimited data. While it is more expensive than Airola, if you are the kind of person that uses a TON of data, then it's a great option to consider.
Find a HolaFly ESim Plan Here
Ask Your Current Provider What International Plans They Offer
One very popular (but not always the most economic) option is to just see what international plan your provider has. The reason why a lot of people choose this instead of getting a Germany Sim Card or an ESIM is the ease, straightforwardness, and simplicity of it all. You don't have to deal with figuring out if your phone has dual bandwidths, if it's unlocked, and you don't have to worry about finding a Prepaid German Sim Card somewhere.
If you are coming from the US, here are a few of the common phone plans you can expect. You'll need to call your provider to double check that these are still the current options and to see what you need to do to activate it.
AT&T and Verizon: $10/Day
For $10 every 24 hours, you can use the International Plan which will include data, calls and text messages like your regular plan
You are only charged for the days that you use data, text, or calls (for example, if you are traveling to Germany for 1 week but only used Wifi at the airport and hotel on the first day, you don't get charged for that day)
For ATT, you can add another "Line" for $5/ day
For ATT, there is a 10 day cap, meaning if your stay is longer than 10 days and you've used data, text, or calls then after the initial 10 days there is no additional cost through the end of that particular billing cycle
For Verizon, there is a $100 Monthly International Plan (which is essentially like the 10 Day Cap, but I believe you need to set the dates for your month- double check on that)
Cons
$10 a Day is actually ridiculously expensive buuuut is also easy to just do and not worry about SIM cards. I know plenty of people that would rather just use their plan like this and not have to worry about the hassle of figuring out a SIM card upon arrival, so I get it.
TMobile- Free International Data
My sister just visited last week and when she sent me a WhatsApp message while she was on the train, I panicked and said, "WHAT ARE YOU DOING!? Don't use your data- it will cost a fortune!!!" Little did I know that she had TMobile. This plan is absolutely amazing, so if you have TMobile, I would just use this!
Free, unlimited, international data (up to 5GB high speed and then unlimited at up to 256 Kbps)
Only 10 Cents/ Minute for phone calls
No setup required (but check your plan to ensure that it is covered)
This is a great option if you have TMobile since data is what most people want nowadays anyway.
Use Googe Fi
When I lived in the US and traveled extensively, it was just stupid NOT to use Google Fi. Even if you don't travel often, I actually can't recommend ditching the traditional companies like AT&T and Sprint enough and just making the switch to Google Fi for good. What is interesting about Google Fi is that it simply uses the cellular network closest to you, so you almost always have great coverage and when I used it in Germany, I never had any issues at all.
There are several plans, but I always used the "Unlimited Plus" plan which gave me unlimited data (including international) and texts (including international) and 20 Cents/ Minute for international phone calls.
How To Do It
Works on both Android and Apple Phones
If you just want to use this plan for one month, there are no contracts, so you can request a new number with your Google Fi Sim card. Otherwise, if you are switching over, you can request to port your old number over as well.
They will send you the SIM card in the mail. Simply follow the instructions with the package to activate (note: it does need to be activated in the US)
Get Aldi Talk or Lidl Connect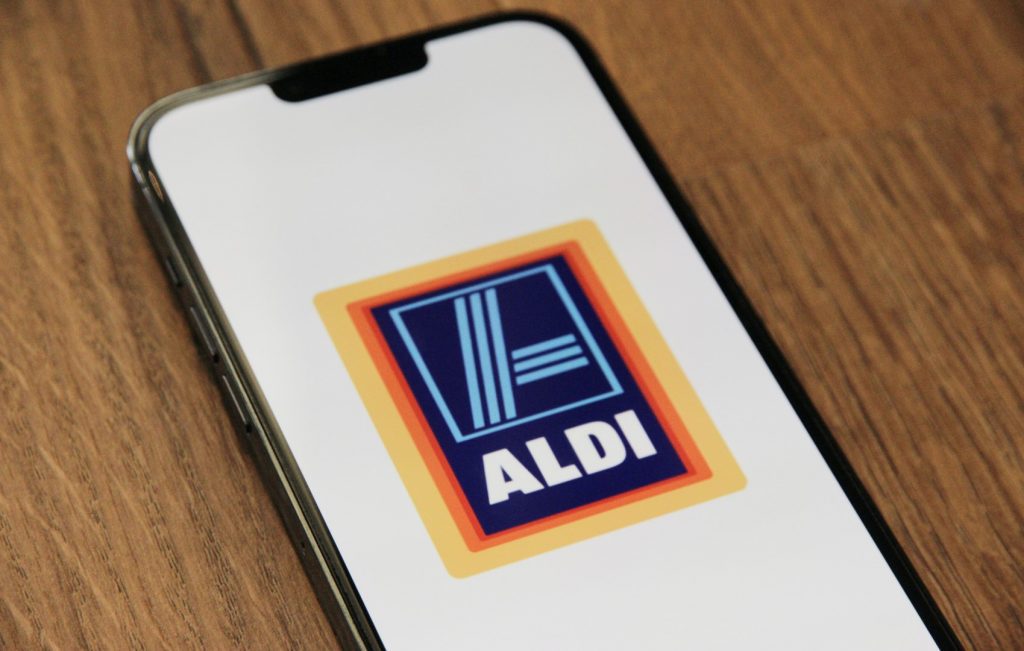 Now that I live in Germany, I needed a more permanent solution to phone calls and data and just needed a fully functioning mobile (that had plenty of data, phone calls, AND was affordable!)
Germany never fails to impress me with its affordable options for cell phone plans (it always reminds me how I was getting robbed by the American companies!!). Enter: Aldi Talk!
While this isn't your typical Germany tourist SIM Card, it actually is one of the most affordable options out there. However, I will be the first to admit, this is not a great option for a quick tourist. If you are staying in Europe for more than a few weeks though, I think you should at least consider it.
There are no contracts
There are several plan options, the cheapest as low as €7.99!
You can prepay
SIM cards should fit all smartphonesThe first thing you need to know about European cell phone usage is that it is actually very highly regulated. For this reason, you have several steps you need to go through to register and "get approved" for your local German SIM Card, like the Aldi Talk SIM. It's not hard, it just involves a few steps and about 24 hours for activation. Here's how you do it all:
Go to a local Aldi (they are ALL over, so they are easy to find)
At the checkout, there will be the SIM cards- pick the one that is best for you. The three main options range from only about 8Euro a month to 18 and the only differences are how much Data is included
When you go to activate your SIM card, you'll be prompted to fill out some information, such as address (you can put your hotel), passport number, name, etc
You will have to do a video confirmation of your passport. It's actually very simple and the directions will prompt you on how to schedule and do this. A person will video call (so schedule it for when you will be at your hotel with wifi!) you and you will hold your passport up so that they can ensure that you are truly who you say you are. This is so that people aren't buying "Burner phones" to do sketchy stuff.
It takes about 24 hours to fully activate after this but then you are good to go! If you are staying for more than a month, you can download the "Aldi Talk" App and "Top Up" monthly. When you are ready to leave, your month will expire and you are done. No ending contracts, no need to contact a company, etc.
Lidl Connect has a similar option, but it is a little more expensive (by just a few Euro) so you can also go to a local Lidl (grocery store) and basically do the exact same above process.
Other Information About Cell Phone Use in Germany
What Cell Phones are Called in Germany
English is becoming very widely spoken in Germany and if you asked someone about a "Cell Phone" more likely than not, they will understand. However, a local rarely talks about a "cell." Instead, they'll call it a "Handy" or a "Mobile."
Making Phone Calls
I've lived in Germany for close to 10 years off and on and I STILL mess up making phone calls! If you need to call locally, here is what you need to know:
The German Country Code is +49. If for some reason you can't dial the "+" symbol, then you'll need a 00 in front of the 49. So, 0049 followed by the phone number. You need to use the +49 if you are calling from a phone/SIM that is not German
However, if you have a German SIM card, you can take the +49 off and replace with "0".
Confused yet? Let's take a look at a real life example….
Since I live in Regensburg, I suggest going to the Spital Brewery in my 1 Day in Regensburg Itinerary. When you google the Spital, you see the phone number as "0941 83006155." If you have a German SIM card, then dialing this number as is will be no problem. However, if you have a SIM card from somewhere else (for example, the Orange Holiday SIM Card), then you will need to
Take the "0" off the front
Replace with +49
The number to dial would now be +49 941 8300 6155
Use this method if you need to make other local phone calls.
EU Roaming and Calls
When we first moved to Germany (back before smartphones were even really a thing!) I remember it being such a huge deal when we traveled to not forget to turn off our phones! Why? Because even though I lived only 1.5 hours from the Czech Republic and 3 from Austria, if I actually crossed the border, I would incur insane roaming charges!!!
Luckily, in 2017 the EU voted to get rid of all roaming charges within the EU. Therefore, if you are on a multi-country holiday, like my Germany, Austria, and Switzerland itinerary, then your one European Phone/SIM/ International Plan will be good throughout the EU.
Emergency Numbers To Know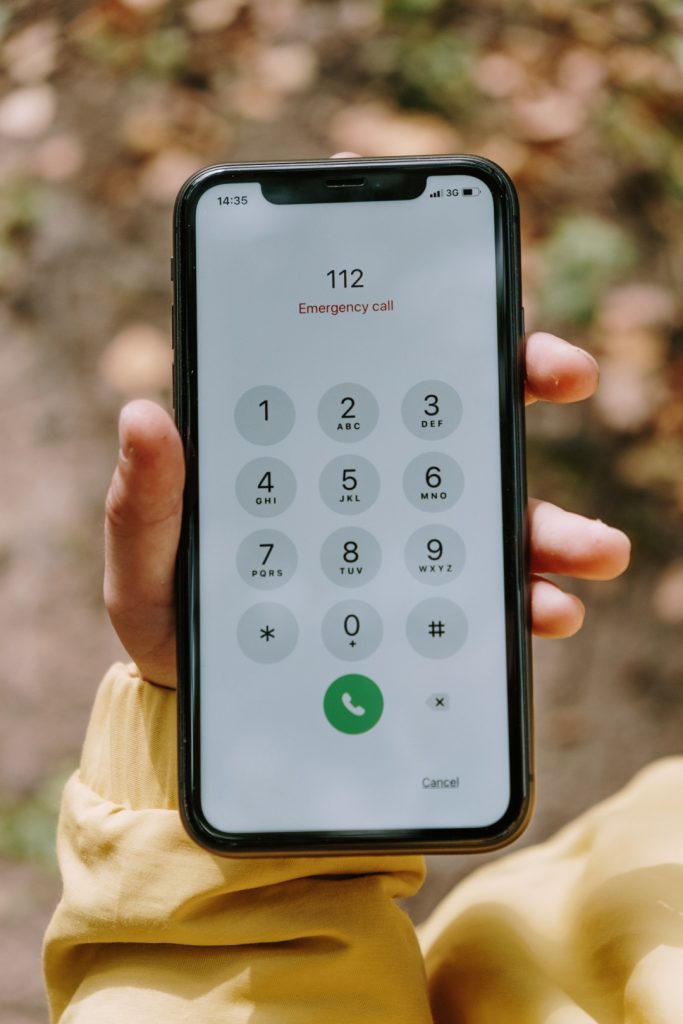 When you are in Germany, you should have the Emergency Numbers, just in case. Remember, even if you are on a Germany Data Only plan or even if you don't have any cell phone plan at all and are just using Wifi, you will always be able to still use the Emergency Calls function on your phone! Instead of "911" like it is in the US, the 2 numbers you'll need are:
112: Dial 112 for medical and fire emergencies
110: Dial 110 if you just need the police (Politzei) for assistance