If you've been around this site, then you know I'm such as sucker for the Spas in Germany. Whenever I get a "Mommy Day" to myself, I usually head straight for the Bad Abbach Sauna since it's closest to my home in Regensburg. Twice a year, my girlfriends do a "Wellness Weekend" at the Hotel Zink and Therme Eins in Bad Füssing. I even was able to convince my hubby to go on a date day with me to Therme Erding, outside of Munich!! Ok, yes….I'm willing to admit I have a Sauna Problem!!!
But sometimes, I want to go full on German Spa mode for more than just a day out and that's when I head to famous German spas in Baden-Baden, Germany; THE German Spa Town!!!
There are two main spas in Baden Baden: Friedrichsbad and the Roman Baths. You can read my review on Everything You Need To Know About Baden Baden Spas here. But if you are planning on doing both (which you totally should) and if you want to add some gorgeous nearby nature (which you totally should!) then you are going to need more than just 1 day. Whether you choose to stay at a ritzy, luxurious Baden Baden resort or need a more budget and economical option, I've compiled the best hotels in Baden Baden based on my own plethora of person trips to the famous Black Forest Spa Town as well as giving you the research I've done for my own trips as well!
Quick Answer: What Is The Best Hotel in Baden Baden?
Luxury Spa Getaway: Brenners Park Hotel and Spa
For a Special Occasion: Hotel Maison Messmer
Budget Friendly: Leonardo Royal Hotel
Apartment Stay: Royal Apartments
For Families: Helio Bad Spa or Charming Central Apartments
Other Articles You May Like:
Know Before You Go
What Is a German Spa?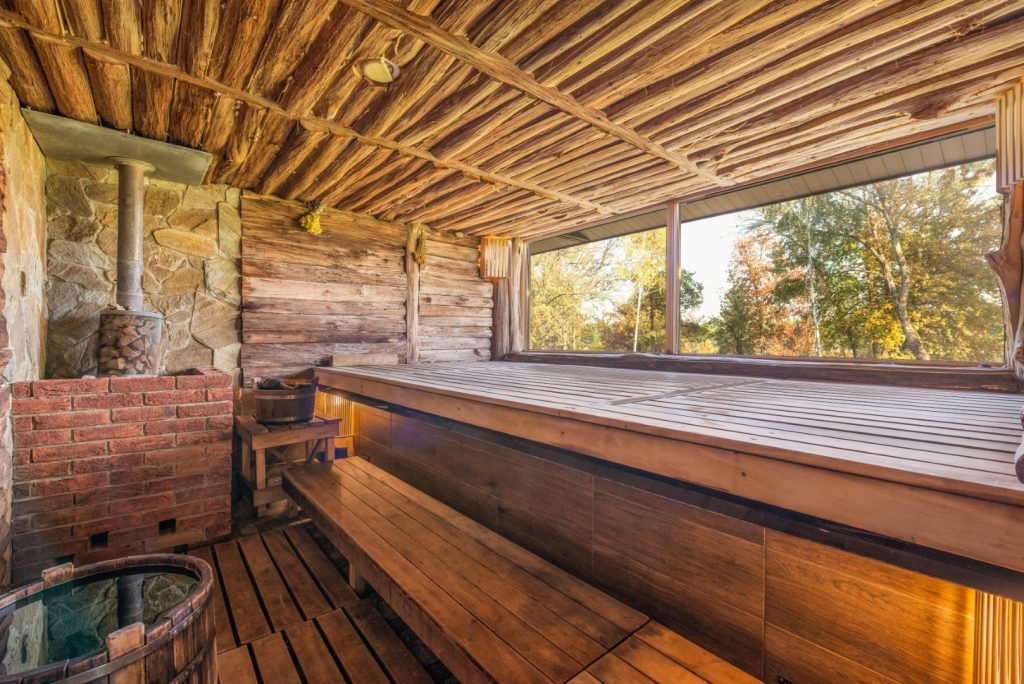 While I go into every detail you need to know about German Spa and Sauna Culture here, if you haven't had a chance to read that yet (You'll need to before heading to Baden Baden, for sure!) here are the cliffnote versions:
A "Spa" is not what I would think of in American terms. It's not a place to go to all day for facials, massages, etc (although those services DO exist at many German Spas, but not always)
Often a "Spa" and a "Sauna" are used interchangeably. Often times you'll find both thermal pools and a plethora of different styles of saunas (but depending on the exact place, you might only have one or the other of the 2)
"Textile Free" Spas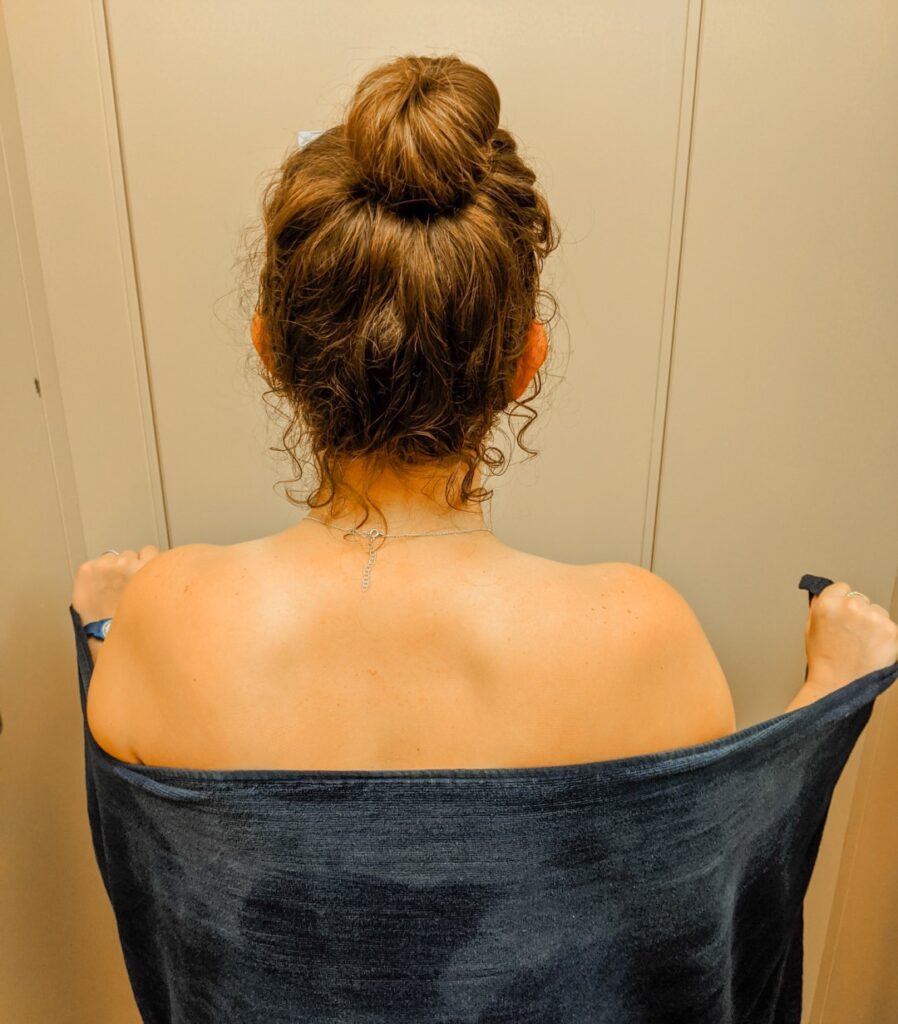 Almost all Saunas are "Textile Free" meaning NAKED! (Don't worry and don't be put off quite yet! Read my guide to know all the etiquette and why wearing your birthday suit in front of a bunch of strangers really isn't a big deal….no, I promise!)
Therefore, for the purpose of this article, know that when I talk about Baden Baden Spa Resorts and Hotels, it may have a pool, or it may not. It may have saunas or it may just have body treatments (like massages and other wellness indulgences). At a hotel, a Spa area typically consists of at least a sauna or two and a quiet room to relax in. But don't worry, I make note of what each hotel does (and doesn't) have so that you are clear on what to expect!
Baden Baden Tourist Tax/ Guest Card
Cost: Depending on what "Zone" your accommodation is in, you will get an extra charge upon arrival or check out for €1.70 or €3.80. This is an extra tax for EACH day of your stay.
When booking any accommodation in Baden Baden (or really any German Spa Town), you might be surprised when you show up and are told you have to pay an extra fee. (A "Kurtax") That is the city's tourist tax and all tourists are obligated to pay it. However, by paying just the few extra Euros (a day), you also receive some (very minimal) discounts. A few of the major ones that you should particularly take advantage of are:
Get 3 hours for the price of 2 at the Caracalla Therme

€0.50 discount at the Roman Baths (Friedrichsbad)
Get free Wifi throughout Baden Baden
There are about 20 other perks which are all small discounts on things like the city museum, city tours, wine tastings etc. You can see the full list here
Best Area to Stay in Baden-Baden
While there are going to be good hotels throughout the town, the largest concentration of Baden Baden accommodation is going to be close to the two main spas. You'll find plenty of the higher end hotels right within walking distance to the Caracalla Therme and Friedrichsbad Baths. However, don't limit yourself to JUST this area.
Another common place for hotels in Baden Baden to be located is along the Lichtentaler Allee, which is a gorgeous, 2.3 kilometer long promenade/ park that many great hotels border.
Driving is very easy in town and the two main spas both have ample underground parking spaces in the garages (extra charge). Alternatively, I often stay in points at the Holiday Inn, where I can grab a bus and be to the spas in just about the same amount of time as driving. The bus system is very good in town, so even without a car, you can get around quite easily to the main spots.
Baden Baden Luxury Hotels and Spa Hotels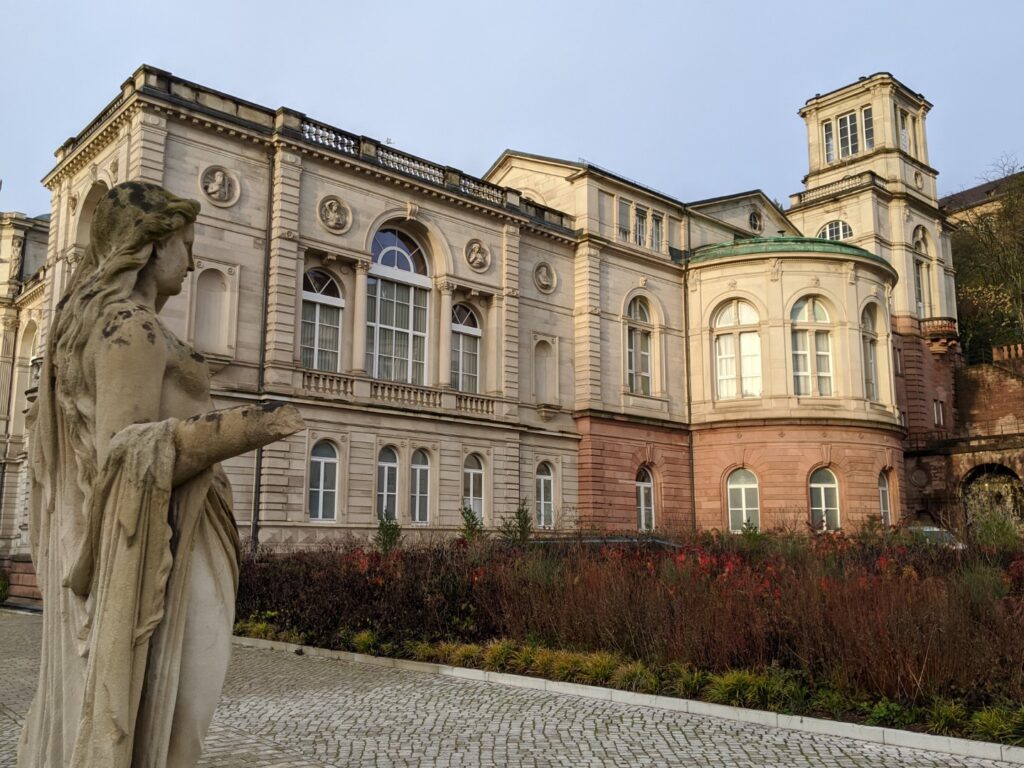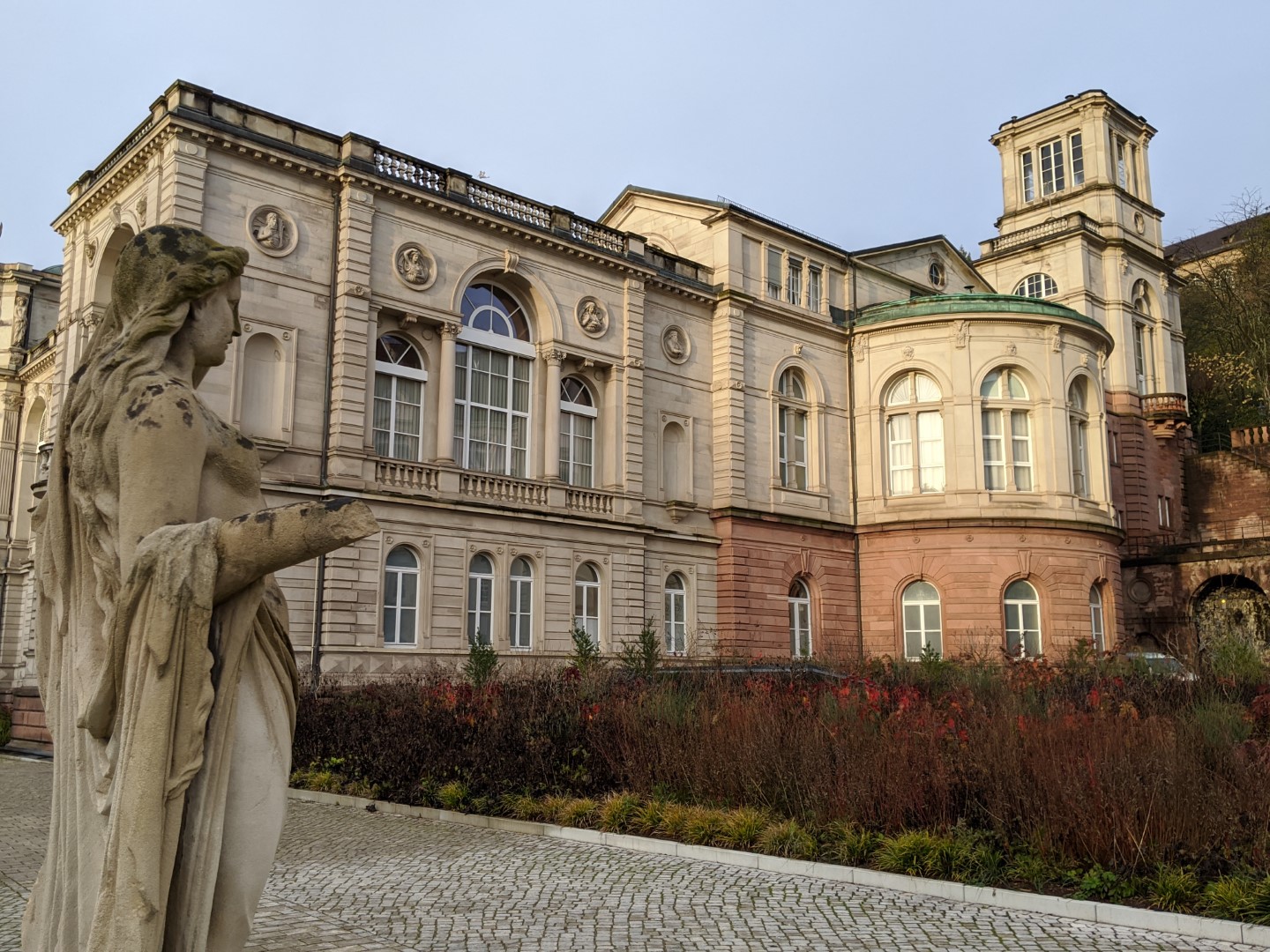 If you want the ultimate in Baden Baden Luxury Hotels, look no further the famous Brenners Park Hotel and Spa. This Baden Baden 5 star hotel is the luxury hotel to meet your opulent spa needs. It has all the modern conveniences with elegant rooms furnished with antiques. Brenners is located in the heart of town with beautiful gardens on the grounds, right along the Lichtentaler Allee.
Why I Would Choose The Baden Baden Hotel Brenner
When looking at spa hotels in Baden Baden, Brenners Park Hotel Baden Baden, should be your first one to consider. It is a multiple award-winning hotel spa. They continually win several awards yearly – 5 this year (2022) alone – including the Condé Nast Johansens Award 'Best Wellness Programme!'
The hotel rates exceptional for location 9.7, staff and comfort 9.6.
If you are wanting a really unique place to hang out in, the Hotel Brenner Hotel Spa features the unique Fritz & Felix restaurant. What's so special, you ask?? It's inspired by the Roaring 20s but includes Black Forest (which Baden Baden is located in) elements, making it a super fun atmosphere! They boast one of the largest collections of German gins and whiskies. In addition, they serve their own vermouth! (Move over, German beer!!)
The hotel houses 6 restaurants and bars. In the summer, enjoy afternoon tea on the Minerva Terrace. The Kaminhalle Lounge offers live piano in the evenings.
If that wasn't enough there is a cigar lounge & billiards in the foyer. There is something for everyone!!
If you have a family and budget is not a limiting factor, Brenners even offers some suites that are options for families! Pool #1 is open all year, and more importantly, for all ages. There is also an indoor play area and a kid's club. Want some of your own R&R? Baby/child sitting services are available!
Pets are welcome for an additional fee.
Brenners Spa Amenities, Discounts, and Other Notes:
Looking for the most extensive spa services in Baden Baden that aren't at the public fascilities? Brenners fits the bill. The 5-floor spa includes a sauna (both Finnish and Bio), steam bath, indoor swimming pool, plunge pool, gym, and ladies' sauna.
The fitness area includes an indoor & outdoor gym as well as a private gym for personal training. Physiotherapists and sports instructors are on staff to help with fitness needs.
I have never seen so many spa treatments for the face and body offered on a list in one place! They offer an extensive menu of facials, clarifying or detox treatments, and state of the art treatments. Can I just have them all please!?
If massages are your favorite (me, too!), you will have a hard time trying to decide among their services including Shiatsu, Aroma Oil Massage, and Abhyanga to name a few. In addition, there are several packages to select from if you want several services (ok, ok…twist my arm!)
While there is a pool (#1) that accommodates all ages, if you don't want any kiddies splashing around your floating time, Pool #2 is just for adults only!
Along with the famous Baden Baden Spa services, Brenners offers preventative healthcare programs and specialist treatments. Treatments include: integrative holistic medicine, aesthetic dentistry, physiotherapy and medical fitness, aesthetic medicine, and nutrition consultation.
Things To Consider:
Brenners Park Hotel is the top tier for Baden Baden wellness hotels. If you are coming for the complete and ultimate spa experience look no further. There are no shortcuts and this is reflected in the pricing.
This hotel has a high return rate of repeat guests. Make sure to book as soon as possible to ensure you get the first choice of dates and room type.
The grounds are vast. Rooms and services are scattered throughout the property. Most of the room types have air conditioning, but if this is something you need, make sure to check when you are booking.
Booking.com Rating: Superb 9.2
Roomers Hotel is another of the 5-star hotels in Baden Baden. It is comparatively new (opened in 2016) and the only design hotel in Baden Baden created by Italian interior designer Piero Lissoni. The Roomers Baden Baden spa hotel is modern, contemporary and full of natural light. While the overall hotel gets a "Fabulous" Rating of 8.8, the facilities, cleanliness and comfort rated superb 9.3 on booking.com, making it a highly sought after accommodation in Baden Baden, Germany.
Why I'd Choose Roomers Hotel Baden Baden:
While some of the more famous hotels in town have a very opulent theme, some of them can start to feel a bit….well, stuffy. Almost like it's TOO posh (ok, is that really such a thing??)
But at the Baden Baden Roomers Hotel, it has a more modern, contemporary vibe. The rooms are large and chic. The bathrooms within the rooms are basically mini-spas in their own right! Rooms all have a "mountain" or city view and all are air conditioned!
Can we just talk about that rooftop infinity pool for a minute? Or the whirlpool and bar terrace! (see below for details)
Breakfast consists of many options; Continental, Vegetarian, American, and Buffet. Local specialties are also available. The Roomers Bar includes a walk-in humidor and creative swanky mixed drinks.
There is an option for a family room reservation. There is an indoor play room with games and puzzles. Child care services are available for a fee and the hotel allows pets.
Spa Amenities, Discounts, and Other Notes:
This Baden Baden hotel spa boasts a wide list of amenities! Here are just a few of the most notable ones:
The outdoor infinity pool and whirlpool are rooftop with views of town and the beautiful Black Forest. There is also a bar located with a terrace on the rooftop and is the only one of its kind in the area.
The fitness center is open 24/7. There is a variety of gym equipment available including free weights & weight machines, cardio machines (bikes and treadmills), and various strength equipment. The facilities include locker rooms, sauna and steam rooms.
They offer fitness classes, fitness counseling services, and classes in the art of massage.
Appointments are required for their extensive spa services including things like a body scrub, body wrap, couples massages, eye treatments, facials, lip treatment, makeup services and manicures and pedicures.
There is a restaurant located in the spa.
Things To Consider:
The sauna and thermal bath are textile free (but don't worry, after a weekend at the Baden Baden Baths, you'll be over that fear anyway!)
Booking.com Rating: Fabulous 8.8
The Hotel Maison Messmer is part of an extremely popular and well received hotel chain in Germany, the Dorint (also a favorite hotel in Garmisch). It is one of the area's 5-star luxury hotels and the Baden Baden Casino is a short 2-minute walk, if that's your jam. Their Royal Spa inside is beautifully decorated in Art Deco style with many amenities. It is a great option to consider for a Baden Baden spa hotel.
Why I'd Choose Hotel Maison Messmer:
This is a great place for special occasions. If you are interested in reserving a special room, the luxurious Penthouse Suite boasts a panoramic view of Baden Baden with it's own rooftop terrace. There are 4 total rooms, 3 king size beds, full-size kitchen, and a private elevator all to yourself!!
The hotel has a very robust offering of spa amenities included with your hotel booking (see spa amenities below).
Maison Messmer offers several special activities and events. Malte's "Hidden Kitchen" located in the pedestrian area of town offers a 5-course fine dining menu with wine accompaniment just for Maison Messmer hotel guests. Book the "Hommage Explorer" for a special wine weekend. Celebrate as a couple enjoying the "You and Me" package.
The dining options at the hotel are plentiful. The Brasserie offers a complete breakfast buffet including vegetarian and gluten free options. The Theaterkeller Restaurant boasts top quality local cuisine from the Baden-Alsace region and an extensive wine collection. Restaurant JB Messmer offers fine dining at the highest level. This restaurant was known as a meeting place for Queen Victoria, Empress Elisabeth of Austria and the Russian imperial family!
There are family room options for those with kids – up to 6 people available. There is an indoor play area. Child care is an offered service. Pets are allowed.
Spa Amenities, Discounts, and Other Notes:
The Royal Spa includes a 60m2 indoor pool, fragrant showers, and wellness baths for your feet. The sauna area has a classic sauna, steam bath, laconium sauna, infrared cabin, and ice fountain.
The fitness area includes a gym and personal trainers.
Body treatments include a large menu of massage options, facials, and hand/foot care.
Book a special program, like the "Time Out with Yoga" for a private yoga hour among a list of other benefits.
The Caracalla Spa is only a 10-minute walk from the hotel.
There are several running and walking paths beginning from the Maison Messmer.
Things To Consider:
There is a parking garage available for €25 per day
Booking.com Rating: Fabulous 8.8
Hotels Closest To Baden Baden Spas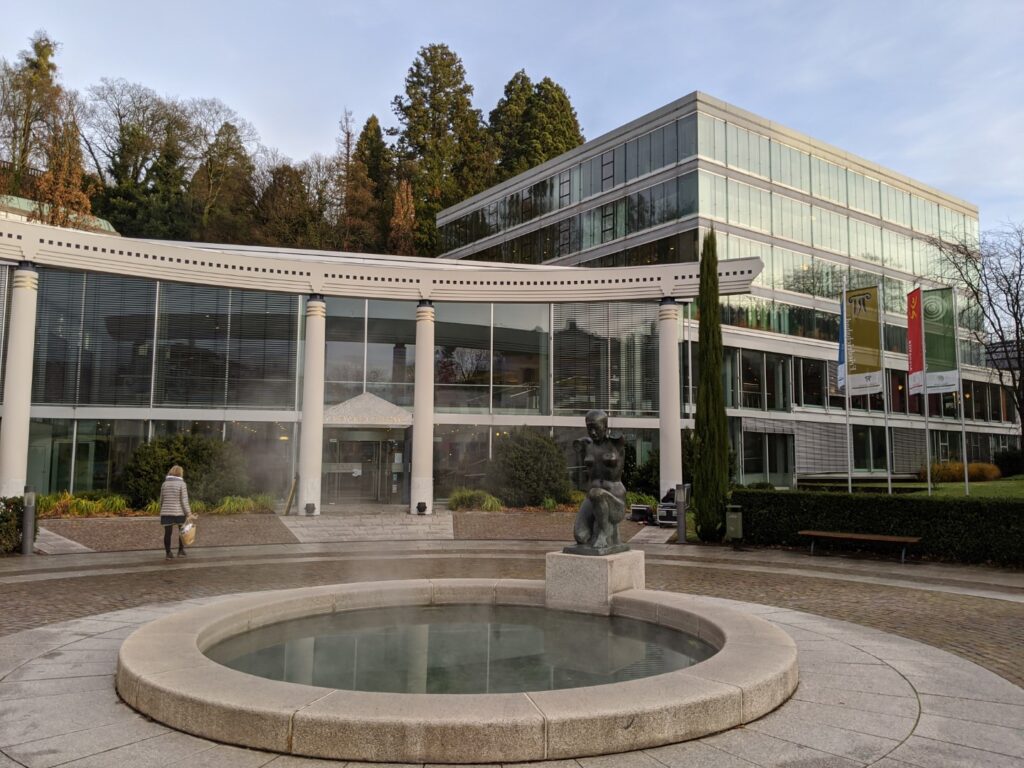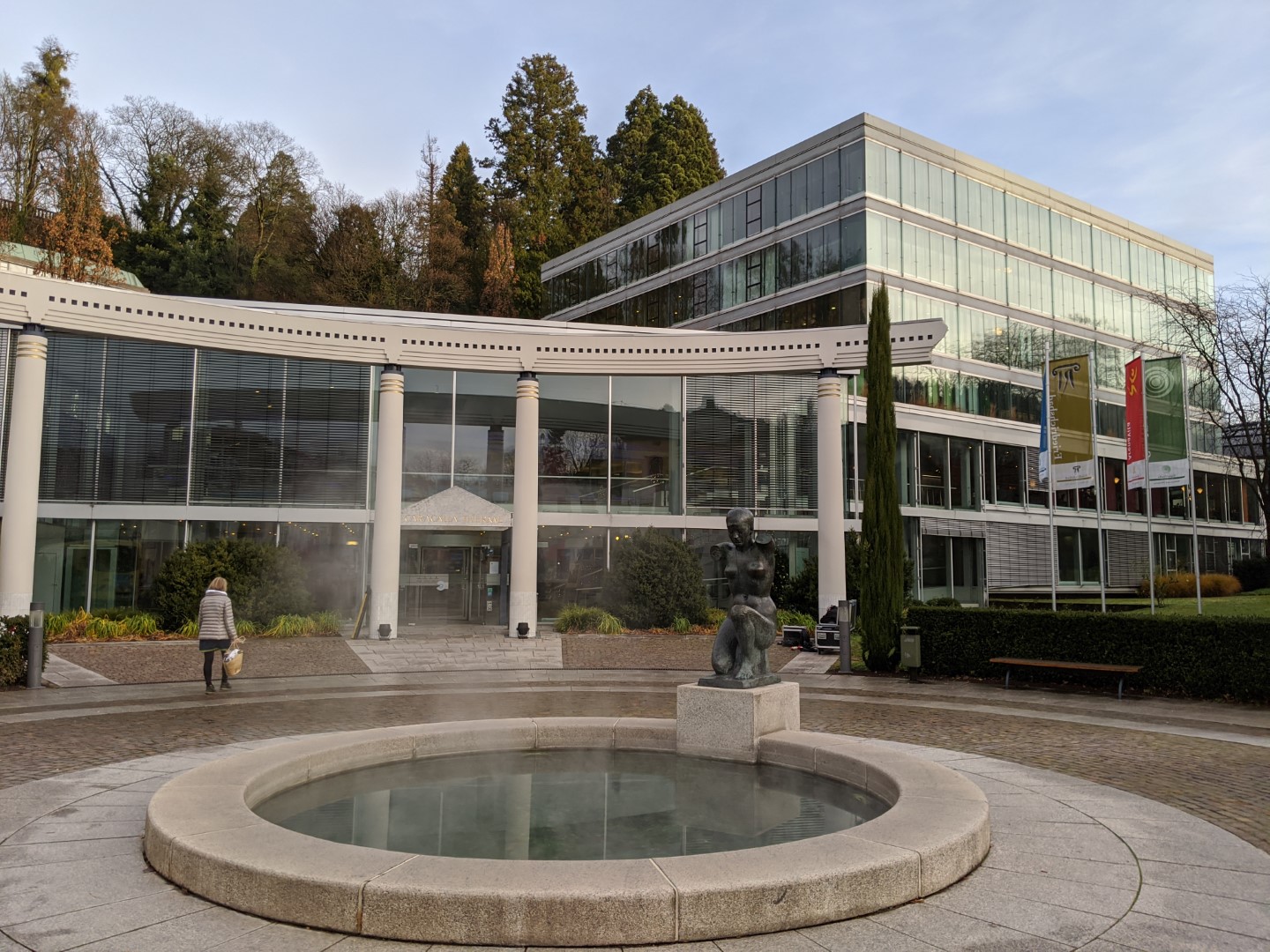 This Baden Baden Therme Hotel is small family owned 4-star hotel is built on the site of an ancient Roman thermal bath and the staff goes above and beyond to make sure that every guest has a an amazing experience and stay. It is centrally located in town within walking distance of the many sights of Baden Baden. In fact, it is
If you are looking for the closest hotels to Caracalla Spa and the Roman Baths (Friedrichsbad), you can't get any closer. You can literally see the Baden Baden Spas from the rooms in the hotel!
Why I'd Choose Aqua Aurelia Suitenhotel an den Thermen
When you are looking for where to stay in Baden-Baden, you couldn't get any closer to the main Spas and Roman Baths! Aqua Aurelia Suitenhotel is actually conveniently connected to the Caracalla Spa and Friedrich bath house (See below for more details) If proximity to the spas and bath houses is a top priority, then look no further.
This hotel rates superb in so many categories; staff (9.7), location (9.6), comfort, and cleanliness (9.5).
This Baden Baden hotel has an apartment suite available in another building with 2 bedrooms, 2 bathrooms, a living room, a full kitchen and patio. This would be a great option for families. Pets are allowed on premises.
Some of the suites offer balconies and/or views of the gardens and nearby Black Forest mountains. All rooms are equipped with air conditioning.
The Vincenti One Suite is a luxury rooftop apartment.
Spa Amenities, Discounts, and Other Notes:
Aqua Aurelia Suitenhotel connects directly to Caracalla spa offering hot springs baths and saunas.
The historic Friedrichsbad bathhouse (Roman Baths) is across the street from the hotel.
Tickets for both Caracalla and Friedrichsbad can be purchased from the hotel to avoid ticket lines. They offer discounted 3-hour tickets for the price of 2 hours.
The hotel provides a swimming bag with towel and robe for your spa visits for use while staying at the hotel.
Things To Consider:
Breakfast is not included but you can book the wonderful breakfast buffet for €19 for adults, kids 12-18 are €10, children under 12 are free.
There is no childcare at the hotel directly. However, since it is connected to the Caracalla Spa, there is a professional childcare there for children aged between 1.5 and 12 years in the "Kinderparadies."
A private parking garage is available for €19 per day but they do not take parking reservations.
Booking.com Rating: Superb 9.2
Hotel Beek is a small hotel with a light airy feel. It is located in the historic spa district of Baden Baden with only a 2 minute walk to the Caracalla and Roman Baths. While in the center of town around shopping and dining options, the area is still quiet. Nature walks by the hills and river are also easily accessible.
Why I'd Choose Hotel Beek
The location couldn't be any better, being located just a few steps from Caracalla Thermal Baths.
The double balcony room with a view is a great value for a mid-price range price. Rooms are spacious and are rated superb (9.1) for cleanliness.
This is a great price for the proximity to the town spas, center of town, and its attractions and restaurants.
The breakfast buffet is included in your room reservation.
If you are looking for an apartment in town, Hotel Beek has a fantastic one. The luxury apartment has 2 bedrooms with king beds, 2 bathrooms, a rooftop terrace, view of the castle, fireplace and full kitchen.
The triple room or apartment would be suitable for families.
Pets are allowed with reservations.
Spa Amenities, Discounts, and Other Notes:
Since it is only a 2 minute walk to the main Baden Baden Spas, there are no spa amenities at this hotel.
Things To Consider:
Breakfast is not included with the apartment. Breakfast is included with all the hotel room reservations.
There is a restaurant on site
There is no childcare available at this hotel but you can book childcare at the Caracalla Kinderparadies
Parking is not available on premises. The Vincentigarage is available nearby and is recommended by the hotel.
Booking.com Rating: Fabulous 8.6
Baden Baden Boutique Hotels
Hotel Belle Epoque is one of the unique boutique hotels in Baden Baden Germany. It is a 4-star hotel that is an elegant 19th century villa built in 1874. It is surrounded by its own garden, which is a highlight of the majestic grounds. Relax and lounge in the gardens or terrace. The hotel's opulent decor nods to its French ownership in the past. Hotel Belle Epoque is truly a one of a kind hotel in Baden Baden.
Why I'd Choose Hotel Belle Epoque
Each room reflects a different era of the "Belle Epoque". Who wouldn't want to stay in the Marie Antoinette room, which is obviously fit for royalty?
While the hotel is centrally located near museums, the Baden Baden thermes, the casino, and many sites in town, it is often noted that the hotel is quiet and relaxing. The cleanliness and comfort of the hotel rated superb at 9.1.
Included is both a European and an American breakfast buffet. A daily afternoon tea is also included. They serve fine coffees and teas with cakes.
Belle Epoque offers several package deals (additional charges apply) including Champagne Days (uuuum, how elegant does that sound!?), which would be perfect for a couples getaway, a Wellness Package with entrance to 2 local Baden Baden spas and the casino (all within walking distance), a Golf package to Germany's third oldest course, and a special package for the holidays running from Christmas eve to New Year's eve.
This hotel offers options for families including a family room and suites. Meals include a kid friendly breakfast buffet and meals. There is an indoor play area with board games and puzzles and a playground. Baby and child sitting services are available.
Spa Amenities, Discounts, and Other Notes:
No spa amenities at this hotel, but several city spas and thermes are within walking distance.
There are jacuzzis in rooms that are suites.
The wellness package is €59 and includes: a delicious 3-course Wellness Dinner every evening at the restaurant of sister hotel Der Kleine Prinz, a welcome cocktail as an aperitif before dinner on the first evening, one entrance voucher to the Roman-Irish thermal baths (3 hours), one entrance voucher to the Caracalla Thermal Baths (2 hours), one entrance voucher to the Casino Baden-Baden and early check-in as of noon / late check-out at 2 pm upon request.
Things To Consider:
There are only 33 rooms so book early!
This is not a "Baden Baden Spa Hotel."- there is no spa inside at all in fact. However, if you are looking for a great balance of a truly unique, elegant, hotel, since the voucher for free entrance to both the Caracalla and the Friedrichsbad are included, it's like having best of both worlds!
Something that a lot of other hotels have on this list that the Belle Epoque doesn't is a restaurant. However, their sister hotel 80m across the street has a charming restaurant Der Kleine Prinz decorated with paintings of Saint-Exupéry's story, "The Little Prince." The cuisine is seasonal French and German specialties.
Parking onsite is available for €21/day
Booking.com Rating: Fabulous 8.8
When looking for a mid-priced hotel spa, Helio Bad Spa is considered one of the best hotels. Helio Bad Spa Hotel / HELIOPARK Bad Hotel Zum Hirsch is a 4-star boutique hotel close to a variety of restaurants, shopping, and tourist attractions. The rooms vary in decor, making each room a little unique. Some feel royal and opulent, while others fee more rustic and cozy.
Why I'd Choose Helio Bad Spa Hotel
Finding a mid-priced hotel in this exceptional location (9.6 rating) with spa amenities on the premises, yet with still great reviews is hard to find. Helio Bad Spa checks all the boxes!
This hotel is an exceptional choice for families (9.7 rating). There are options to add an additional bed for kids depending on the size of your room. Baby and child sitting services are available at additional charges.
A wonderful breakfast is also included with your reservation. In addition, there is a cigar lounge and bar at the hotel if you want an evening "out" without leaving your hotel.
The hotel is located on a quiet side street in an area full of restaurants, shopping, and attractions.
Spa Amenities, Discounts, and Other Notes:
This accommodation in Baden Baden, Germany includes a Finnish sauna, steam room, and bio sauna included as part of your reservation.
Massages and cosmetic treatments are available at this hotel. Services include various types of massages, several facial packages and beauty treatments.
The city's spa (Caracalla) spa is within walking distance of the hotel.
Things To Consider:
Not all rooms have air conditioning, so make sure to note in your reservation if this is needed.
Parking is not available on the premises.
Booking.com Rating: Very Good 8.4
Budget Hotels In Baden Baden/ Affordable Accommodations
Since I travel on points and miles as much as possible, I've actually stayed at the Baden Baden Holiday Inn numerous times and have never been let down by my experience. You won't get a super luxurious spa vibe here, but the Holiday Inn Baden Baden is just what you need in affordable accommodation- Extremely clean, very comfortable, and modern, yet nothing you DON'T need. It's a perfect "Budget" Baden Baden accommodation that doesn't sacrifice quality for a comfortable stay.
Why I Chose The Baden Baden Hotel Holiday Inn:
Amazing value for money (I booked on points, but even with cash value, it's one of the best budget hotels in Baden Baden)
Extremely clean and modern
Easy access to the town center (bus stop right across the road or a 15 minute walk in the fresh air to the spas)
A really great breakfast buffet included in the cost (again- great value for money!)
Air Conditioning!
Pet friendly (15 Euro/ Day Fee)
Spa Amenities, Discounts, and Other Notes:
There is no Spa or services on site
There is a nice bar where you can order a nightcap at after a long day at the Caracalla or Friedrischbad Spas
Things To Consider:
If you are wanting a pure opulent, luxurious Baden Baden Spa Hotel, this one doesn't have any spa features on site, therefore it is just a "Normal" hotel.
There is also a 17 Euro/ Day fee to park in the parking garage (street parking is very limited).
Booking.com Rating: Very Good 8.0 (I personally think it deserves a little higher)
This 4-star chain hotel offers good value located within walking distance of downtown Baden Baden. The budget friendly Leonardo Royal has its own spa facilities open to their guests as well. While not the ultra-posh feeling of some of the fancier hotels in Baden Baden, this one is modern, clean, and yet still has plenty of amenities making it a great choice.
Why I'd Chose Leonardo Royal Hotel Baden Baden
The Leonardo Royal Hotel offers so much value in this popular tourist destination. All of the spa amenities are included with your stay.
Parking is available on the property and free, but dependent on availability.
Rooms are spacious and all have A/C. The suites have balconies and two sleeping areas.
This is a great value for families. Larger rooms are available with a sofa bed. The restaurant has a kid friendly breakfast buffet and offers a kid's menu for other meals. There is an outdoor playground at this hotel. The suites have balconies and two sleeping areas.
There are several gardens and parks close by to add to your walks to and from the hotel.
Spa Amenities, Discounts, and Other Notes:
Leonardo Royal Hotel offers a spa with an indoor heated swimming pool, fitness area, steam room, hot tub/jacuzzi, and sauna.
The pool is open year-round (and is to be updated in early 2023)
Things To Consider:
Parking spots are limited so make sure to reserve as soon as possible.
There is no childcare available at this hotel.
The hotel is located a little out of the main city center by the Spas. You can get to them by a leisurely 20 minute stroll through town (which is still beautiful!), a quick 5 minute drive, or by taking the city bus
Even though it is not the closest to the main Spas, it is right by the Gönneranlage, which is an absolutely gorgeous section of the fantastic Lichtentaler Allee park- a wonderful promenade to spend add to your relaxation.
Booking.com Rating: Very Good 8.0
Baden Baden Apartment Hotels
If you've been around this site, you know I love staying at Apartment Hotels more and more. Click Here To See a Full List of Apartment Hotels in Baden-Baden.
While hotels are plentiful in Baden Baden, accommodations in apartments are also possible. The Charming Central apartments offer several types of apartments to select depending on the number of people in your group or your size preference.
Why I'd Choose Charming Central Apartments:
This apartment has SO much value for the location and space!!
The 2-bedroom apartment, which sleeps up to 5 people, is great for a group or family and can be booked for around €120-150 a night- a pretty great steal for the area. The 2-bedroom has an extra-large double bed, a bunk bed and a sofa bed.
Families LOVE this apartment for its many family friendly amenities such as baby safety gates, books, DVDs, and music for children are available. There is a nearby playground as well for the littles.
Pets are welcome.
Air conditioning is available in all units.
The kitchen includes an oven, refrigerator, stovetop, coffee machine & kettle.
The apartment is conveniently located in the center of town but on a quiet street. It is very close to one of the main squares in town and the Caracalla Spa.
Spa Amenities, Discounts, and Other Notes:
No spa amenities or discounts.
Things To Consider
The photos shown on the main booking page are of the split-level apartment, but there are a few different apartments available. To see photos of each type of apartment, click the title for each of the accommodation links.
The parking is not located directly AT the apartment, and the apartment is a bit on a hill, so it can be a bit of a climb, especially carrying your luggage. There also is no elevator in the building. There is a listing for a ground level apartment though if you need that.
There is a separate cleaning fee in addition to the reservation fee & city spa taxes so take all of that into the final cost.
Private parking is not available. There is free street parking if it is available, otherwise the Tiefgarage is nearby and costs €20 per day.
Booking.com Rating: Fabulous 8.9
There are several types of apartments to select depending on the number of people in your group or your size preference. TheRoyal Apartment in Baden Baden is a wonderful option for a group of 2-3 people. It is in a stately classic building and furnished in the same style with white interiors and gold accents.
Why I'd Choose The Royal Apartment Baden Baden
You can't beat the ratings, reviews, and price for such a central location in town
The apartment has a bedroom, kitchen and balcony with outdoor furniture.
There are washing machines for clothes located in the basement of the building.
Spa Amenities, Discounts, and Other Notes:
No spa amenities or discounts.
Things To Consider:
Private parking is available with a reservation and is €15 per day. This is not always available with other apartments in town and the price is very good for Baden Baden.
There is an extra cleaning fee of €20.
This apartment is popular so book as soon as you know your dates. Pricing may fluctuate due to travel seasons.
There is no air conditioning at these apartments.
Booking.com Rating: Exceptional 9.5