[This post may contain affiliate links where we earn a small commission. Please see our disclosure for more information and thank you for supporting our site so we can continue to bring you awesome content for your travel inspiration!]
Aaaaaah…..planning a Europe trip! I remember the first time the hubby and I decided to go to Europe. We knew we wanted to visit Germany and we knew if we were going to make that long trek from the US, we wanted to pack in as much as possible! That meant wanting to go to a few countries and several cities, but the stress of planning such a trip was so overwhelming! So, if you are planning a Germany Austria Switzerland itinerary (10 days) then I totally can relate.
If you are here though, you must have narrowed down your Europe 10 day trip and are ready to plan a trip to Germany, Austria, and Switzerland but maybe still need some of the specifics, such as which international airports in Germany should you consider, what is a good 3 day Munich Itinerary, or the exact routing to take. You might be wondering "How to get from Munich to Salzburg" or how to get from Austria to Switzerland or just not sure how much time to spend where. I'll cover that all, and more, in this extensive, and customizable, Germany Austria Switzerland itinerary!
Quick Overview: On this 10 day Europe trip, we are going to balance out getting in as much as we can while still not feeling rushed in each location. I suggest:
Munich 3 Days (with a day trip)
Salzburg 2 Days with 1 optional day trip
1 Day in Lucerne
Lauterbrunnen/ Gimmelwald & Grindelwald 3 Days
Need more help nailing down your itinerary? Join Our Fantastic Traveling in Bavaria Facebook Group!
You Might Also Be Interested In These Other Itineraries:
You'll Find In This Article:
Why These Locations
Ok, so why pick these particular destinations when there are so many amazing places to go to on a Europe trip in 10 days. And why choose Switzerland, Germany, and Austria over somewhere else like France or Italy?
You might have noticed that other people don't include Gimmelwald/ Grindelwald in their big Europe Itinerary. That is because it is a bit more difficult and out of the way to get to. However, if you are wanting to go to Switzerland, then I want you to visit one of the most stunning places it has to offer. Sure, you could go to Zurich, the Matterhorn or Bern and love it. But the Lauterbrunnen Valley NEVER disappoints and it is WELL worth the effort and the extra time it takes to get there. I promise!!! If there is a heaven on Earth, it just might be this quaint valley in Switzerland.
I chose Munich because I personally think that a Germany travel itinerary is just never complete without the heart of Bavaria!!! Plus, it is easy to get in and out of and there are endless day trip options making it so easy to customize your trip to your likes as well as add on days if you want/ can!
Finally, Salzburg is on the list because it is another one of my personal favorite cities in Europe. I love the small town feel, despite it being a bigger city. Sitting at the foot of the Alps will make your inner Von Trapp bust out and it is a cinch to get to from Munich, making it a no brainer for a Germany and Austria Itinerary.
Languages
Another reason why I like combining Germany, Switzerland, and Austria into one trip for travelers is because all three countries speak German, so even if you learn just a few basic phrases, you don't have to keep relearning for each new country (albeit Switzerland does also speak French and Swiss Deutsch, but where we are going in this itinerary, German is just fine, so don't worry about that). You can learn some of the very basics like "Where is the bathroom" (hey, that IS important!) or "Excuse me" in my "Know Before You Go: Visiting Germany"
The reality though is that in all three of these locations, you will be able to get by with English just fine. However, it is always common courtesy to at least show that you are trying to respect the country you are in, which is why the basics of "Hello," "May I have the bill," etc are still important to learn in German (or at least have written out to reference)
Money
While all three countries are in the EU and all three are also in the Schengen agreement (which helps to alleviate passport control), Swizterland does still use its own money instead of the Euro.
Therefore, in Germany and Austria, you can easily use the Euro but in Switzerland, you'll have to get some Swiss Francs (CHF) out.
Switzerland can be quite expensive. I'll go into some of my top tips for saving money in Switzerland below.
Tip: I typically recommend people not to worry about getting money before arriving. You can find an ATM at the airport (find a debit card that reimburses ATM fees if possible (and don't forget to bring along a "No Foreign Transaction Fee" credit card for use as well!) ) On your way to Switzerland, you'll find plenty of places that have ATMS to get out Swiss Francs. However, since they aren't used anywhere else, I try to use as much on a credit card as I can in Switzerland so that I don't have to either keep pulling out money from an ATM or having too much leftover at the end.
When To Go
You can read all about the best time to visit Germany here. Southern Germany and Austria are decently similar in climate so I would say that the same rings true. However, since we are going to be throwing in the stunning Lauterbrunnen Valley (but more importantly for this conversation, Gimmelwald and Grindelwald), we need to take into consideration the mountain weather. We have been in Gimmelwald in late May and had to stop hikes due to the snow and we've been there in September when we had to scurry back to the lodge as the fog and snow came barreling in unexpectantly!
So, while I typically would argue that shoulder seasons (May and September/ November) are some of my favorite times to travel to these countries, I would actually encourage you to look more at the summer months. However, with that being said, that DOES mean that you will be going at higher tourist times, which means more people and higher prices.
Therefore, if you can work in an early September trip (summer tourists are back home, local schools have just restarted) then you might just hit the sweet spot of still good weather and fewer tourists!
Flights
As with any multi-leg trip, you are going to want to figure out where to fly in and out of. If you are doing 10 days in Europe on a budget, then you probably already know that flying in and out of the same airport is typically going to be cheaper than booking an open-jaw flight. However, the time and cost of getting back to the original destination sometimes isn't worth the hassle.
For this particular 10 day Europe Itinerary, I suggest flying into Munich to start since it is often cheaper than Salzburg and Zurich. You'll see in the itinerary that I suggest ending in Lauterbrunnen. This means that you can either make the 6.5 hour train from Lauterbrunnen to Munich (roughly over 5 hours by car) or get to Zurich in about 3 hours.
Since the train from Lauterbrunnen to Munich is usually around 30-40 Euro, it might come down more to how much time you have and if it is feasible to spend almost a whole day traveling back to Munich to fly out.
Therefore, in this case, I recommend flying into Munich and then leave out of Zurich if you really are stuck to 10 days.
Getting Around
The big question here is Train Vs. Car. You can actually do this whole trip either way and I will give exact details on each of those below, but some people aren't sure which option is better.
Train Pros: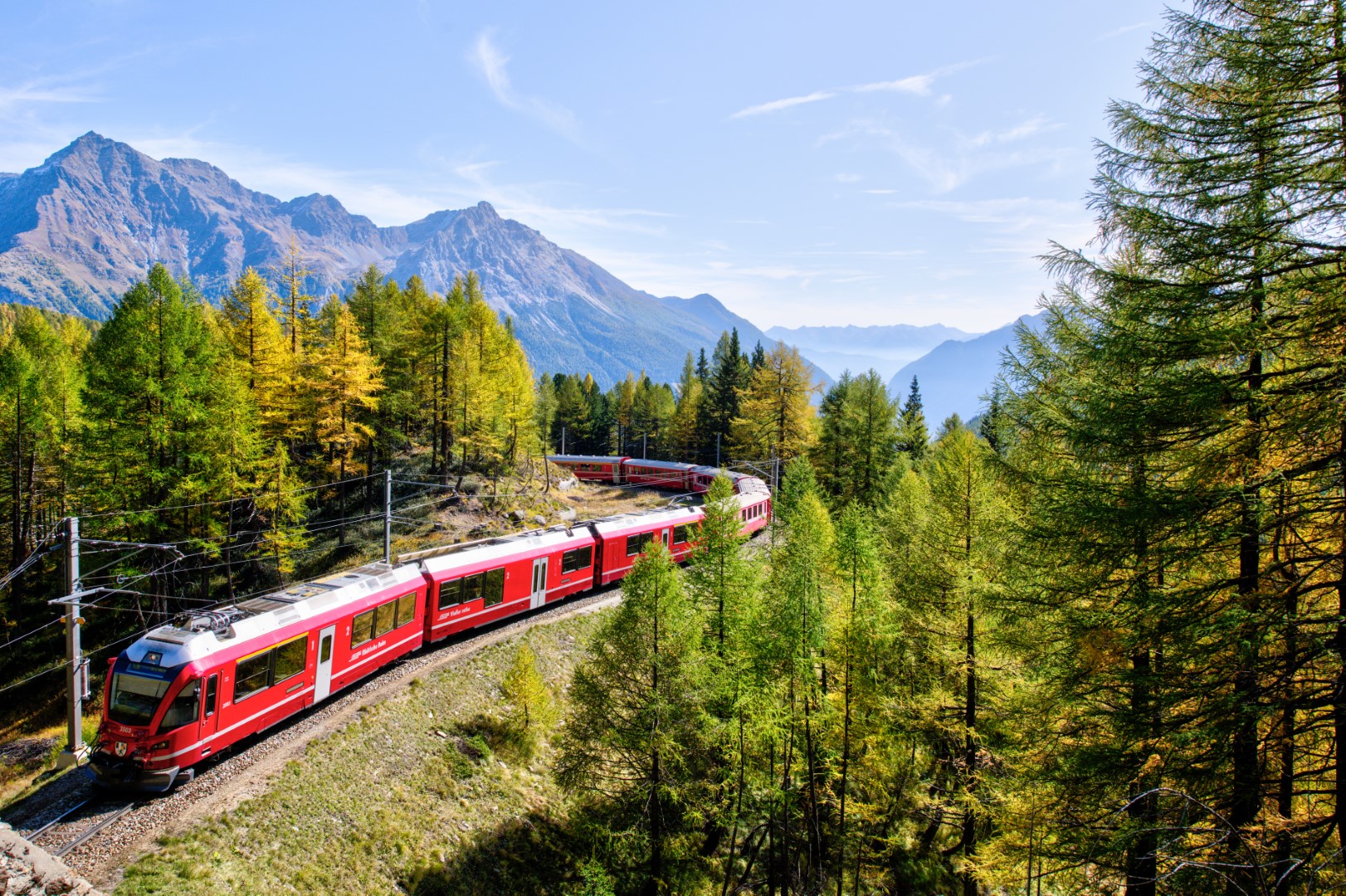 We absolutely LOVE taking the trains in Europe. They are:
Fast
Efficient
Clean
Affordable
Are a great way to not have to worry about driving in foreign countries or driving on the Autobahn.
Train Cons:
Sometimes takes longer to get to the locations (Ie: 10 hours via train from Salzburg to Lauterbrunnen vs 6 via car)
Some locations are too difficult to get to by train
Car Pros: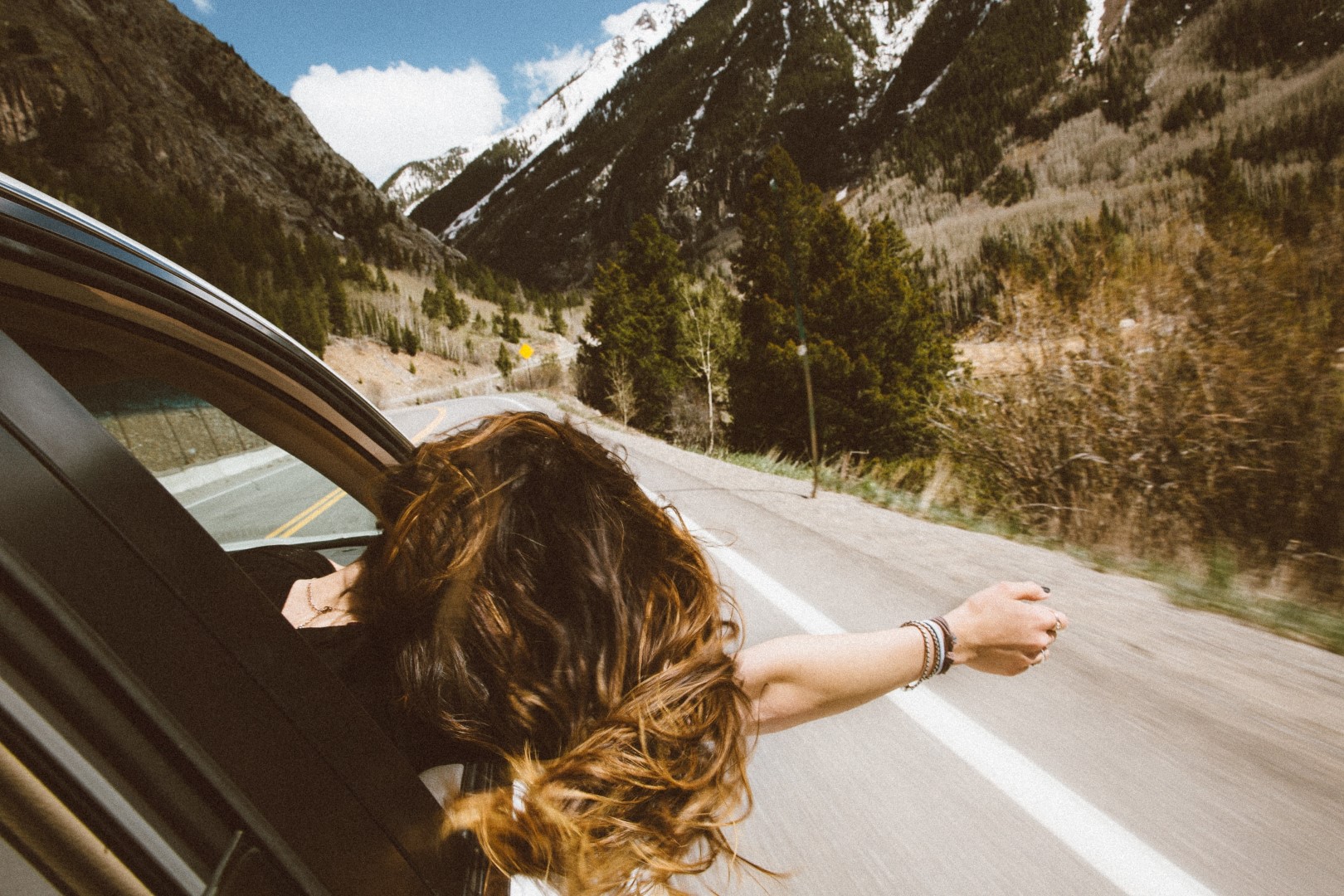 You can go at your own schedule
It is much easier to take (planned) detours and side trips to off the beaten path locations
It can be faster to get to some locations, particularly Salzburg to Lauterbrunnen
Car Cons:
Gas in Europe is expensive
Will be more expensive to do a pick up in one location and drop off in another
Some people aren't comfortable driving in foreign countries.
Are you planning on driving in Germany? Read my Driving in Germany Tips here!
Below I'm going to give step by step directions on if you were to take the train vs a car for this trip, but for now, I think it is best for you to
Fly into Munich. Use public transportation in town
Use the Bayern Train Pass to get go to Salzburg. Use public transportation in town
Rent a car in Salzburg. Drive to Lauterbrunnen
Return car rental in Zurich
Fly out of Zurich
Accommodation and Lodging
On a trip such as this, if budget can afford it, then I like to have a mix of types of accommodations.
In Germany and Austria, staying at guesthouses can be a fantastic experience. You can get a great Bavarian style pension with fantastic breakfast spreads.
In Switzerland, you can stay at the beautiful resorts in Grindelwald or the more budget friendly options in Lauterbrunnen.
Your 10 Day Germany Austria and Switzerland Itinerary
2 Days in Munich and One Day Trip from Munich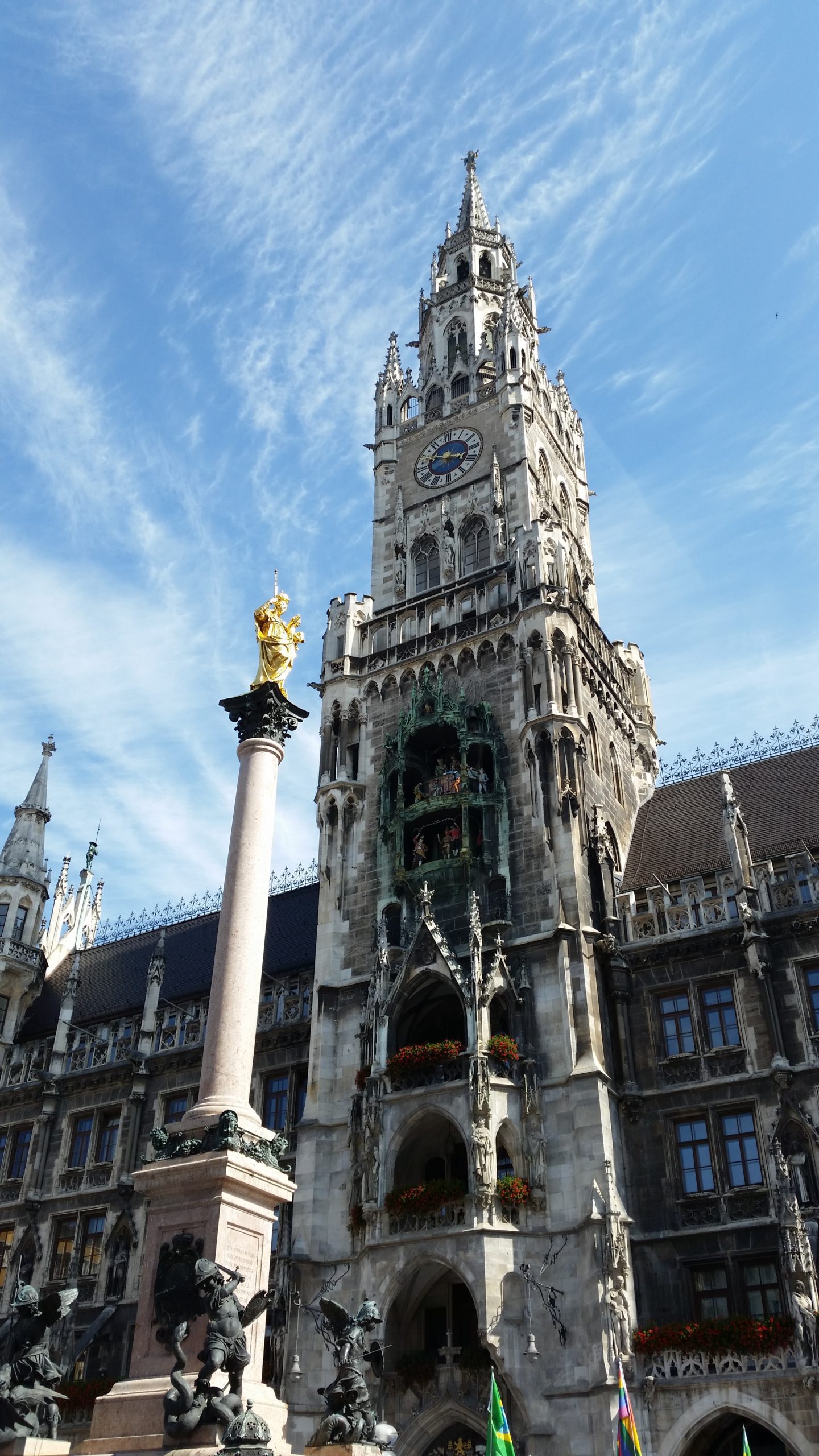 You are going to start your Europe 10 day trip in the capital of Bavaria; Munich! This South Germany Itinerary does its best at showing you some of the best that Bavaria has to offer.
Start by following my Munich in 2 Days Itinerary I love this itinerary because it is going to hit all of the "Must See In Munich" highlights while still allowing you to start to see some good Bavarian culture. While in Munich, using public transportation in town is a breeze and super affordable.
Take a Free Walking Tour
Walk the Gorgeous English Gardens
Explore a Palace
Eat and Drink at an Authentic Beer Hall (Hint: it's not the Hofbrauhaus…even though yes, that is on the list as well)
Enjoy a Traditional Bavarian Breakfast
Go to the First Concentration Camp in Germany
More
Click Here For Your 2 Days in Munich Itinerary
Day Trip: Neuschwanstein Castle from Munich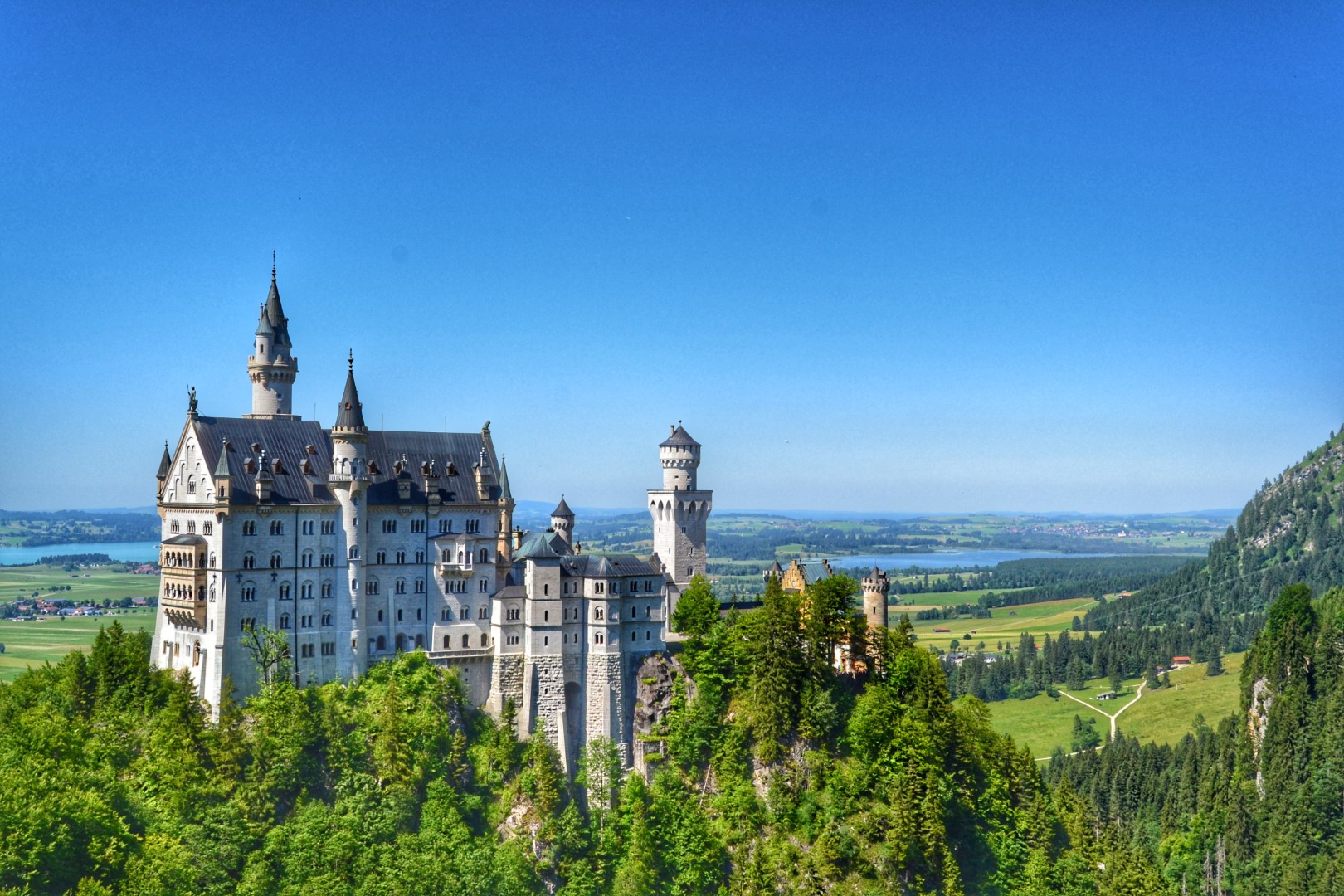 On your third day, you are going to do a day trip from Munich to Neuschwanstein. This is arguably one of the most famous castles in Germany (maybe even the world!) and while yes, it is extremely touristy, it is an absolute must see in Bavaria! While I am ALL about the "Off the beaten path" locations, I've actually been to Neuschwanstein 3 times because I can't get enough of it.
Here is my "Everything You Need To Know For Planning a Day Trip To Neuschwanstein" which is going to go over everything from how to get there, what to skip, additional add on activities for the day, and more.
You have three main options on how to get to Neuschwanstein from Munich
Car (fastest option)
Train (potentially cheapest option)
Tour (planned out for you)
Read my How To Get to Neuschwanstein By Train, Car, or Tour Here (and which is best)
Head back to Munich in the evening for your last night in town as you wrap up your German itinerary (for now! Spoiler alert: We'll be back for a day trip….)
Tip: Looking at a map, you might be saying, "Wait, LeAnna. Neuschwanstein is so close to Austria! Why not just go on from Neuschwanstein to Salzburg instead of going back to Munich?" Great question! However, if you are taking the trains, then the only way to get to Salzburg from Neuschwanstein is to actually go back up and transfer through Munich anyway as there are no good trains from Neuschwanstein to Salzburg.
Alternatively, if you don't want to go to Neuschwanstein (why not!?) then you can follow my other suggestions on my 3 Days in Munich Itinerary, which include several other day trip options as well as some other ideas for staying in Munich on your third day.
While in Germany, Don't Miss These My 20 Favorite Authentic German Foods To Try
Salzburg 2 Days with a Day Trip
After your 3 Munich Days, you are going to head to Salzburg.
Munich to Salzburg Train
This is my preferred way to get from Munich to Salzburg. It only takes about 2 hours, so you'll be to Austria in no time!
To get to Salzburg from Munich by train, the best, easiest, and cheapest option is to buy a Bayern Pass. Again, you may be saying, "LeAnna! Salzburg is in Austria, not Bavaria!" But this is one of my favorite secrets of the Bayern Train Ticket; it actually covers Salzburg! You can buy this the day of, you don't need seat reservations, and you can get this on the Deutsche Bahn app or at a ticket Kiosk at the Munich Hauptbahnhof (train station) and you'll end up at the Salzburg Hauptbahnhof.
Tip: If you are using the Bavaria Train Ticket, it is only valid after 9am on weekdays (you can leave at any time on the weekends), so plan accordingly. All of those little nuances to the pass, how much it costs and more is all on my Bayern Train Pass guide.
Munich to Salzburg by Car
Alternatively, if you are wanting to have a car for your whole trip, I recommend getting it for your day trip to Neuschwanstein and asking your hotel if they have a place to park (note: there is often a charge for parking). Having the car for Neuschwanstein actually gives you quite a bit more flexibility in that day as well.
By car, it is really easy to drive to Salzburg, and you'll get there in just under 2 hours.
Note: Austria requires a "Vignette" sticker when driving on all Autobahns (interstates). You can purchase this at just about every gas station along the Autobahn as you get close to Austria. DO NOT wait until you cross the border though. You need to have this purchased and adhered to your windshield as soon as you get to Austria or risk a very high fine.
Salzburg Day 1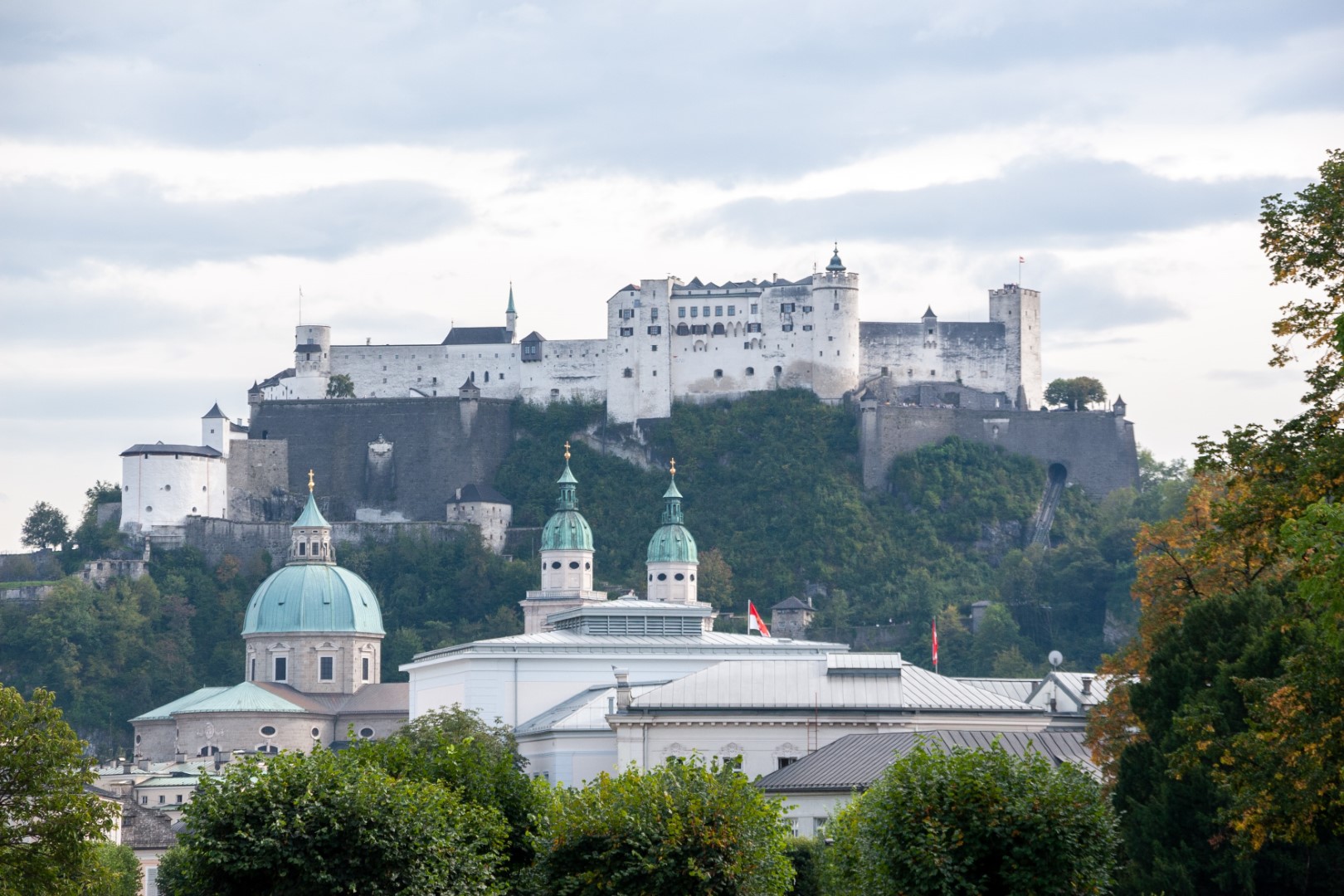 Morning
To start your time in Salzburg, it's best to do a walking tour of most of the main sights. Personally, I love me a good Rick Steve's Free Walking Tour. This is going to get you to a lot of the main sights. Allow for plenty of time for this walk, at least several hours, not including any time to stop for a bite to eat. If you'd rather have the tour to read as you walk (instead of downloading the free MP3), you can get it here
On this walk alone, you'll go to the:
River & Mozartsteg
Mozartplatz
Mirabell Gardens
Residenzplatz
Old Residenz
New Residenz & Glockenspiel
View of Cathedral and Interior
Kapitelplatz
View of Hohensalzburg (we'll be going TO it later today)
St. Peter's Cemetery
St. Peter's Church
Toscanini Hof
Universitätsplatz -Market
Getreidegasse
Mozart's Birthplace
Alter Markt
Alternatively, you can book a guided walking tour as well. Such as the following:
Afternoon
If you haven't grabbed something to eat yet, make sure you get some lunch and then make your way to the
Hohensalzburg Fortress
The Festung Hohensalzburg is hard to miss as it looms over the entire city. You can either hike it up to the top or take the Funicular.
Either way, once at the top you will be rewarded with magnificent views!!! On one side of the fortress you'll get impressive views out over the city of Salzburg below you and on the other side, get sweeping views of the Alps in the distance!
Inside the fortress itself, there is plenty to see. In fact, it is the largest intact medieval castle in Europe with medieval weapons, banquet halls, and more.
Evening
After you are done touring the Hohensalzburg, don't be so quick to hike or take the funicular back down. Instead, you are going to do one of my absolute favorite things to do in Salzburg!
Walk from the fortress to the Augustiener Brauhaus.
While up at the fortress, find the signs for the Monschberg Route. On this short little hike (less than an hour and not difficult), you'll get some of the most stunning views out over the roof tops of Salzburg, the river, and if you are lucky, even get a serenade of church bells.
The path will end at my absolute favorite beer hall of all time: the Augustiner Bräu Kloster Mülln.
At this Abbey, the monks that run the kloster still make their own beer and it.is.delicious! Enjoy some classic dumplings and kraut, or other delicious Austrian food while you are there as well to finish up a busy, amazing day!
Salzburg Day 2
Day 2 in Salzburg is another wonderful day of exploring.
Morning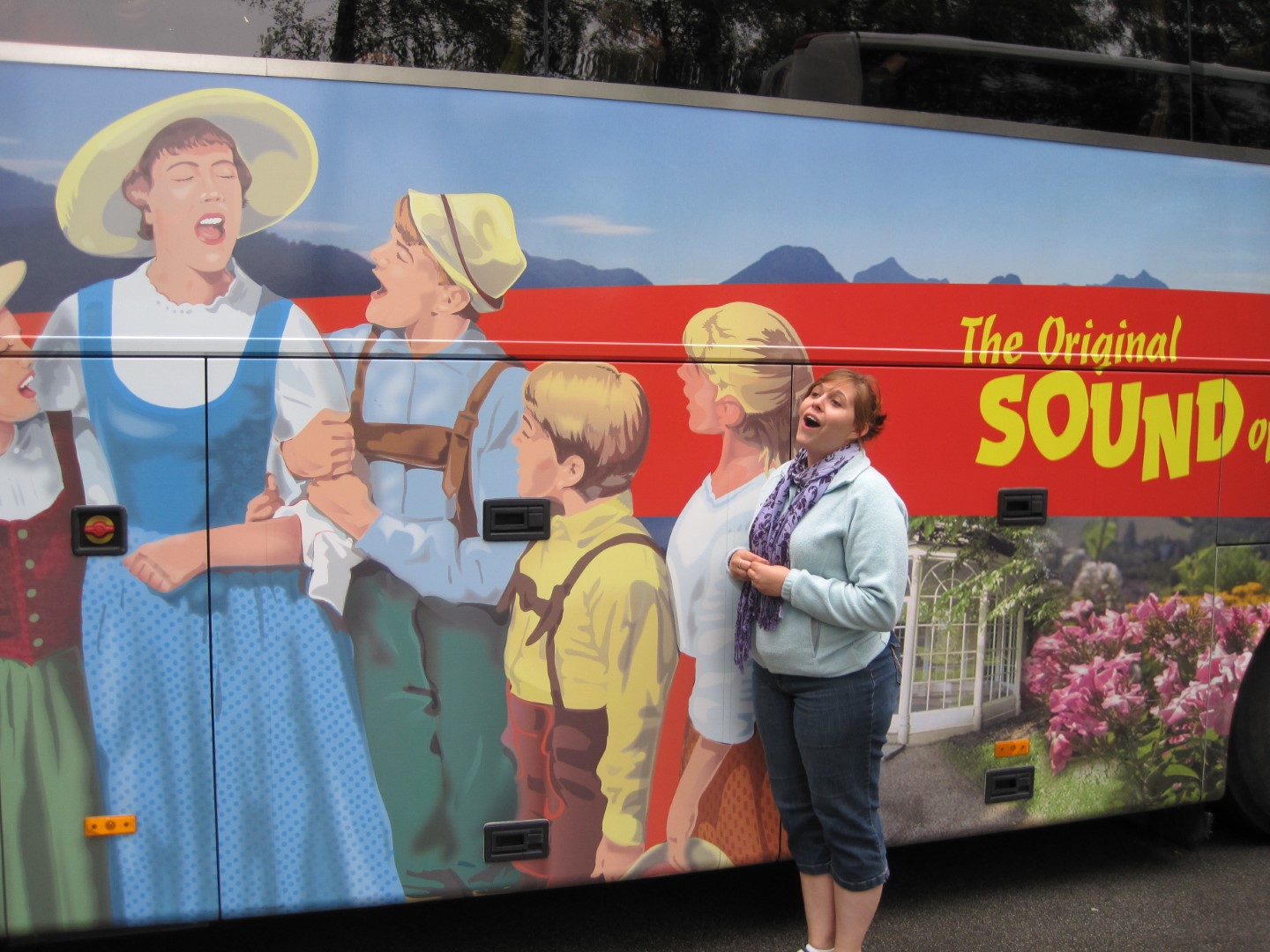 Start your day off with a Sound of Music Tour. Don't worry! Even if you aren't a Sound of Music fan (or, like my husband, and has never even seen it….I mean, how is that even possible!?!?) you will still love this tour. Yes, even Mr. Crabby my hubby got into the tour by about mid-way and even admitted that he would recommend it! (I think I even heard him singing a long at one point. Shhh)
There are plenty of Sound of Music Tours you can take. We did the bus tour because we (ok, ok, I) wanted to get to ALL the sites, including some right up in the foothills of the mountains. Also, it was raining during our entire time in Salzburg, so a bus seemed the most do-able. However, my best friend won't stop raving about the Fräulein Maria Bike Tour
Book Your Sound Of Music Tour Here
For the afternoon, choose one of the following activities to do:
1. Rent a Bike
If you love some active sight seeing, why not rent a bike in town (just do a quick google search, there are several) and do any of these bike routes around Salzburg? There are plenty of different routes for all levels, so you are sure to find one that is enjoyable to you. Before leaving, stop at any local Backerei (Bakery) and grab yourself some freshly made sandwiches, pretzels, pastries, or really just ANYTHING (because you know it will all be delicious!) and have yourself a picnic along your ride!
2. Do the Stiegl Brewery Tour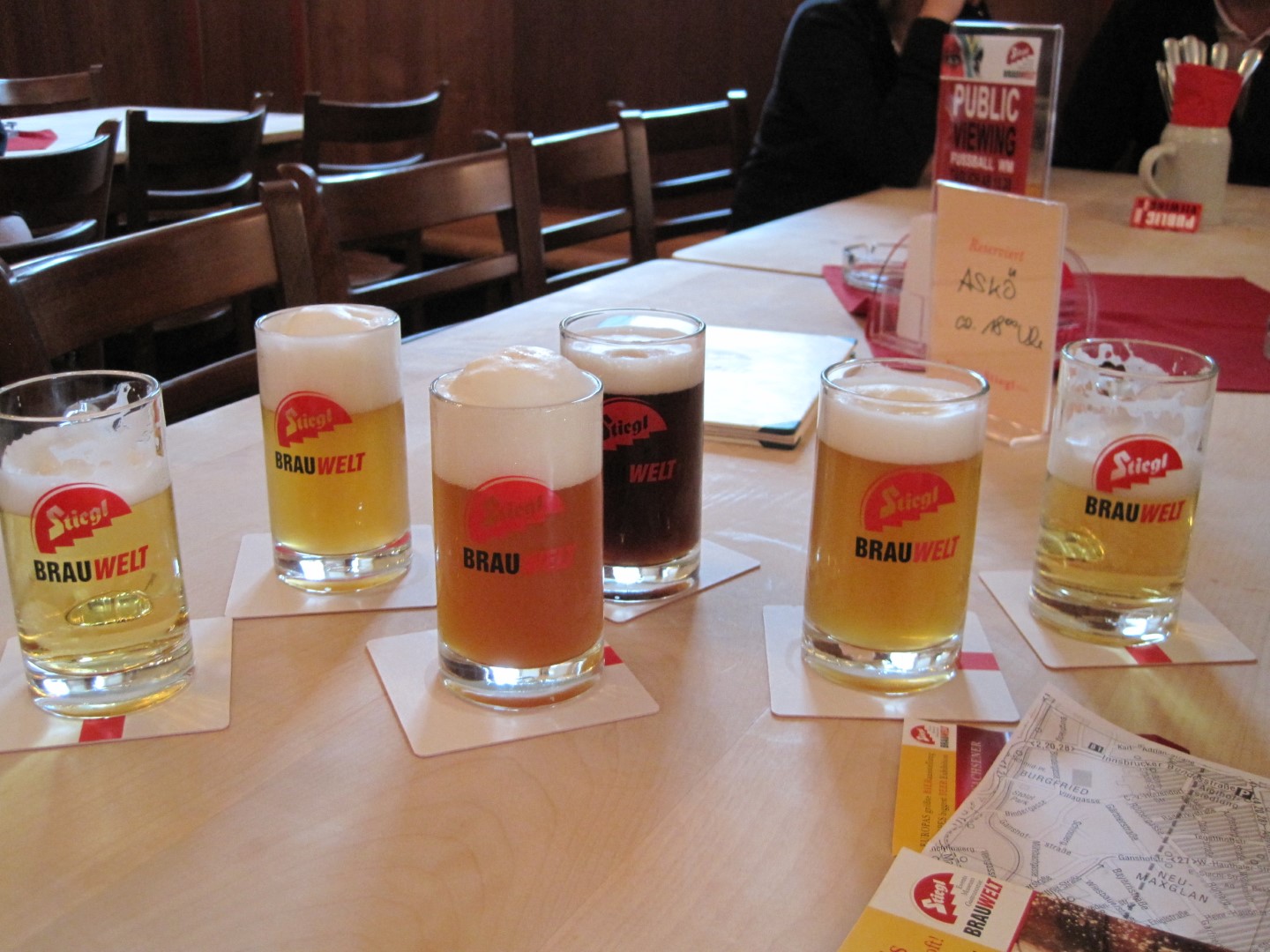 If the weather isn't cooperating (like when we were there), if you don't like bike rides, or if you are a beer fan, we loved doing thetour at the Stiegl Brewery. You can download the free audio guide which allows you to explore at your own pace. Then, when you are done, of course, you'll get to sample the brew!
Evening
Mozart dinner
If you haven't figured it out by now after being in town for a day, Salzburg is ALL about Mozart, after all, it is his birthplace. We decided to do a Mozart Dinner Theater, which was a change of pace from our typical travel style. But, it was a unique experience where we had a hoity, toity, 3 course meal in a stunning Baroque hall, all while we were entertained by performers in time-period dress showcasing some famous Mozart pieces.
Book A Mozart Dinner Theater Experience Here
Salzburg Day Trip (Salzburg Day 3)
For your last day of staying in Salzburg, we are, ironically, going to head back into Germany. If you haven't seen on the map yet, Salzburg is just over the border into Austria, making a day trip to one of the most stunning areas of Bavaria (and arguably Germany) a cinch.
Today, we are going to venture to Berchtesgaden.
Depending on your mode of transportation as well as your interests, I recommend doing one of the following:
1. Hitler's Eagle's Nest and Documentation Center
While the Eagle's Nest provides some pretty stunning views, if there is ANY chance of fog or rain, I'll be honest and say it's not even worth attempting. Also, there is little to no actual historical context anymore here. The former Nazi building is now just simply a converted restaurant.
However, the Documentation center is well worth your time. It is a phenomenally done museum that documents both the history of the Obersalzburg area as well as the rise and history of National Socialism.
One popular thing for people who love to hike to do is to actually hike in Berchtesgaden. Here's a great guide on where and how to hike from the Documentation Center to the Eagle's Nest.
Getting to The Eagles Nest: Taking the bus from Salzburg to the Eagle's Nest is the easiest mode of public transportation but there are a few tricks you need to know. Instead of going to the main bus depot (as many unsuspecting tourists do, you'll actually need to go to Engelbert-Weis-Weg (street) and look for Bus Stall J. You can buy your tickets on board and buses only go out once an hour. At the Berchtesgaden main stop, you'll switch to bus 838 which will get you to the Documentation Center. At the Documentation Center, there is one final shuttle that will go up to the Eagle's Nest. Alternatively, you can book a tour, or, if you chose to have a rental car, you can drive.
2. Spend a Day at Lake Königssee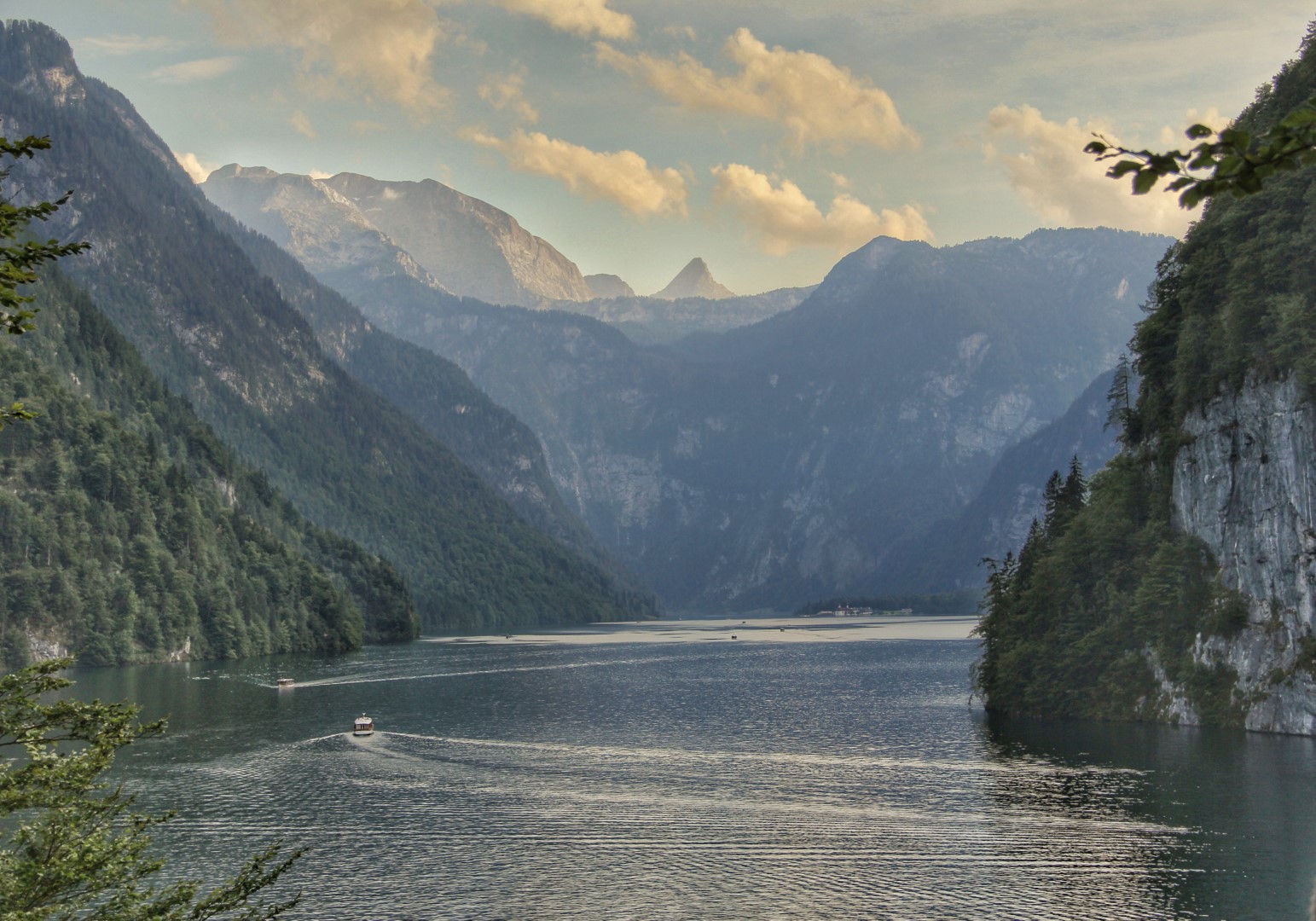 Königssee is absolutely breathtaking. You can spend the day taking the boat rides, walking along the stunning lake, eating traditional Bavarian food at the foot of a mountain, and more. However, you'll definitely want to plan a full day for this day trip from Salzburg. There is obviously some fantastic hiking here, but I honestly just enjoy spending my time leisurely walking around the gorgeous lake.
If taking public transportation, plan on just under 2 hours (one way). You'll take the 836 bus in the direction of Berchtesgaden. At the Berchtesgaden Hauptbahnhof, transfer buses to the 841 Jennerbahn, Schönau a. Königssee. This will take you to the parking area of the lake.
3. Salt Mine Tour
The Berchtesgaden Salt Mine is one of the most popular Salzburg day trips. It is easy to get to, fun, educational, and something really unique. Go deep underground into 450 year old Salt Mines (Salz= Salt in German) and even slide down a mining chute! You can easily book and read reviews of the salt mine tour here.
4. Eiswelt
The Eisriesenwelt Ice Caves are other-worldly, stunning, and well, obviously REALLY cold. But oh so worth going to, as they are simply something that you can't experience in many places around the world. The glassy hues of blues are ethereal and magical.
While it is possible to get to by public transportation, a car is more convenient for this day trip.
Note: The Ice Caves are only open from May-September (sometimes October). Check the website for current opening dates.
Switzerland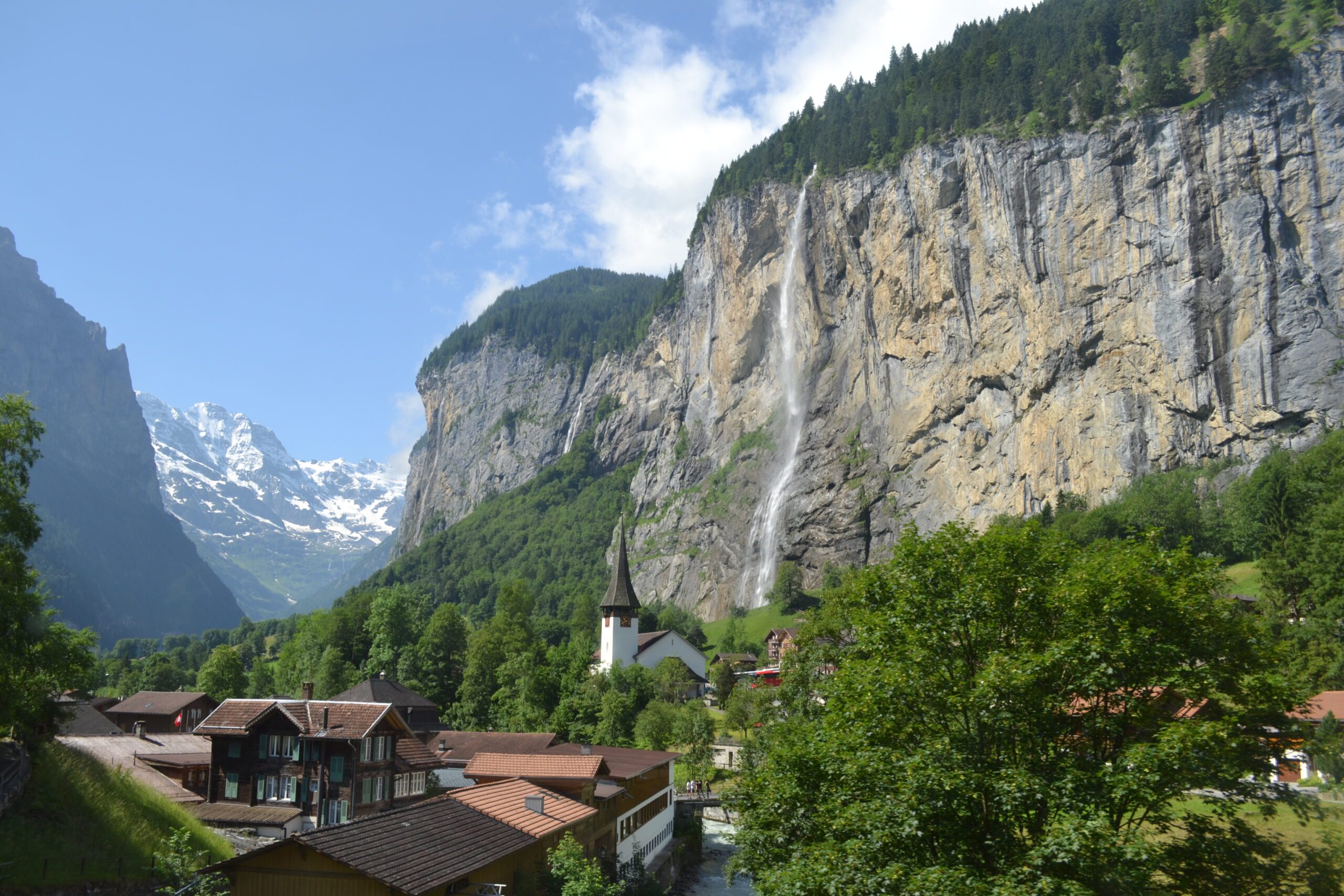 Getting To Switzerland
This next part is probably going to be the most difficult to figure out and the longest journey of your trip. However, take consolation in the fact that regardless of which way you take to get to Switzerland, your journey is going to be STUNNING. So, just sit back, and even though it will take a good chunk of time to get there, think of it as a scenic journey, one that is almost just as worth GETTING to, as actually being there…almost! You have two main options:
1. Drive
This is going to be your most direct option and also gives you the most flexibility. However, there are a few major cons to this plan:
You will need both an Austrian AND a Switzerland Car Vignette. The Swiss pass is 40 CHF alone
Gas isn't cheap
Renting a car in one location (Munich or Salzburg) and returning it in Zurich can be expensive
However, if you have the funds, then driving is easy, even in the mountains, as the roads are all extremely well maintained and safe and I personally like having the flexibility of having my own vehicle and not being tied down to train schedules.
2. Train
To get from Salzburg to Lucerne by train will take you roughly 6.5 hours. Unfortunately, there are no good overnight train options, so I recommend leaving as early as possible so that you get into Lucerne by mid-day. For example, there is a 7:56am train that leaves Salzburg and gets into Lucern at 2:25.
I have found the cheapest train tickets through Omio.
However, you can also book a one way ticket through Deutsche Bahn as well.
Lucerne 1 Day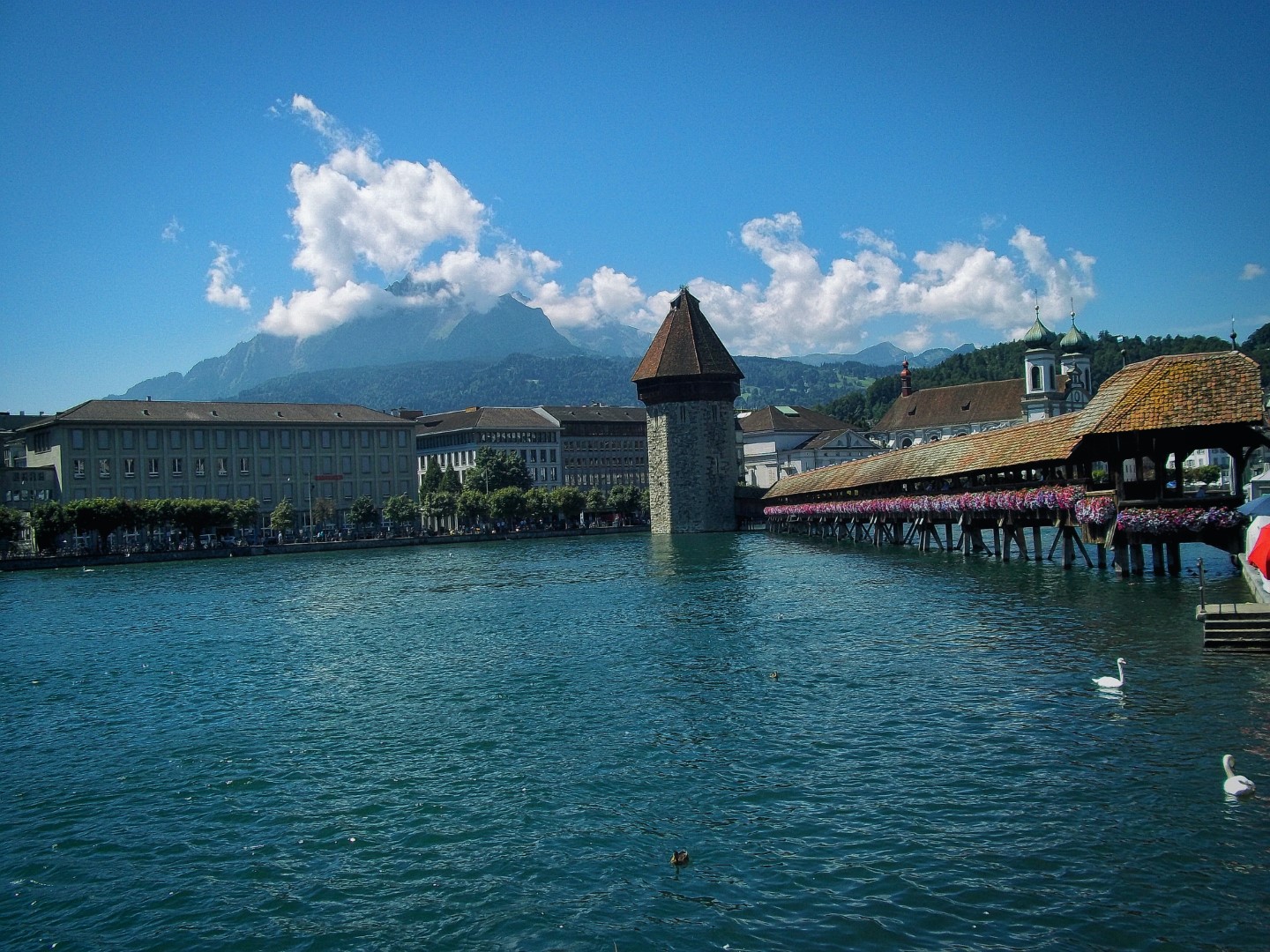 When you arrive in Lucerne, I recommend going to your hotel to drop off your bags. Then, it's time to explore this leisure little town! Make sure you spend time just wandering in both the old and new town.
This is one of those days that I recommend just going with the flow. I love wandering European towns as I please, and this is just the place for that. Here are some of my favorite things to do in town:
Take a free walking tour (Free walking tours are totally my obsession right now. They are usually FANTASTIC, you pay what you felt they were worth, and you get a ton of context and history about the location you are visiting.)
Do a boat ride on Lake Lucerne. This was a highlight of our time in Lucerne. The old steamers take you around the huge lake where you can gaze right up at the giant mountains that seem to envelop you!
Stroll around the lake. Personally, this is complete only with a cool gelato or "Eis" (ice cream) as you just meander around the sidewalks of the lake. It's a great time to people watch and just get a good vibe for the city.
Visit A Museum. If you are into art, then check out the Sammlung Rosengart Museum and if you love music (and opera) then head to the Richard Wagner Museum Lucerne. You can also visit the Swiss Transportation Museum if you would prefer.
Kapellbrücke: "Chapel Bridge" is arguably one of the most famous photo spots in Lucerne. The wooden bridge decorated with thousands of flowers spilling out from their pots is just beautiful.
Note: You'll most likely see a lot of advertisements for going up to Mt. Pilatus. While it is an absolutely amazing experience, since we are heading straight into the Alps tomorrow with more jaw dropping scenery, I recommend spending your time in the city instead.
Dinner: While in Switzerland, this is a great time to nibble on some of their famous dishes, such as raclette or fondue.
Lauterbrunnen 1-3 Days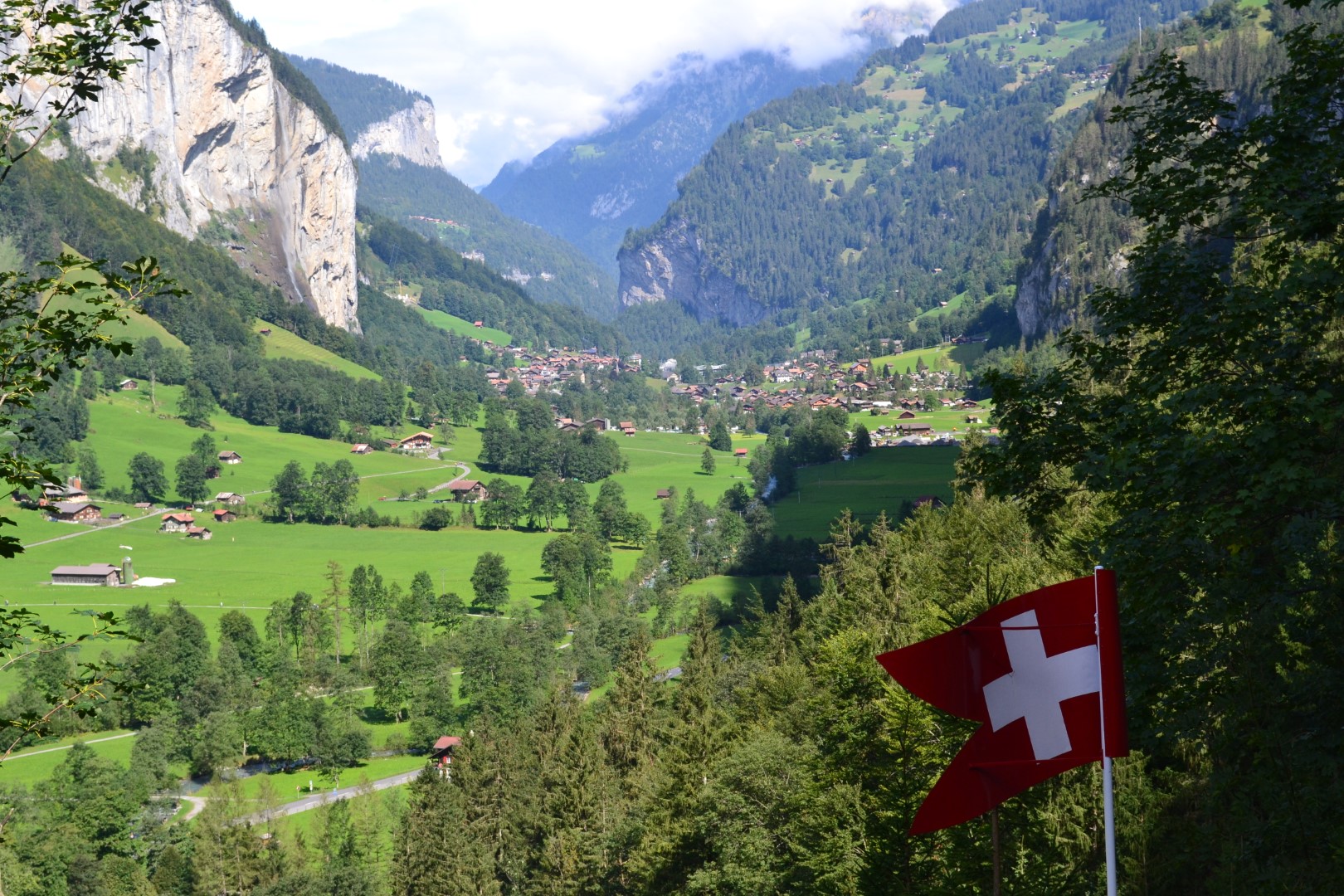 Today, I recommend getting up as early as possible and taking the train (or driving) to Lauterbrunnen, which is the area where we are going to be topping off our once-in-a-lifetime trip.
What To Know:
It's important to know what this area is.
1 You have the Lauterbrunnen Valley. This in and of itself is GORGEOUS! In fact, this is where we always choose to stay for accommodations when visiting the area (more on why in a bit). There are several things to do in Lauterbrunnen alone, so don't be so quick to get straight up into the mountains. In fact, I absolutely LOVE the waterfall walk, where you can see something like 70 waterfalls just on a short, paved walk alone!!!
2. Next is Gimmelwald. From the Lauterbrunnen Valley, you can go up to either side. And I do mean UP. You'll be face to face with the stunning Alps. Gimmelwald is one side of the valley, and arguably my preference. You can read all about Things to Do in Gimmelwald in my sister, budget travel blog EconomicalExcursionists.
3. Finally, Grindelwald. Not to be confused with Gimmelwald, Grindelwald is on the OTHER side of the Lauterbrunnen Valley. This is where more of the "resorts" are, so while you will have more accommodations, it will be busier and more expensive. However, there is plenty of really fun things to do on this side other than "just" hike, such as ride down on scooters, go up to the "Top of Europe" (the Jungfraujoch), fly in a zipline, and more.
Getting Into Lauterbrunnen from Lucerne
By Car
If you are driving, then it's pretty straightforward and will take just under 1.5 hours. Contact your hotel ahead of time to ask if they have parking available.
By Train
To get to Lauterbrunnen from Lucerne, you'll have to transfer at Interlaken Ost.
NOTE: This train can be a bit confusing and you'll need to know where you are going before you get on the train. You see, this is a two parter train, where half of it detaches and ends in a different location than their other half. Therefore, if you are going to Lauterbrunnen or Gimmelwald, be sure to be on the first half of the train. If you are going straight to Grindelwald, head to the back half. They are marked well, just be mindful when boarding.
How Many Days Where?
Now that you are going to one of the most beautiful places in the world (no, I am not overselling this!) you have several options for what to do. Over on my budget travel blog, I go into deep details about what exactly to do while in Gimmelwald, Grindelwald, and Lauterbrunnen.
In those links, I also give extremely detailed instructions on how to use the gondolas, trains, and cable cars to get up to either side of the valley (Grindelwald and Gimmelwald)
Here are some of my top recommendations for deciding how long to stay in each part of the valley.
1. Use Lauterbrunnen as Base Camp
If you want to see both sides of the valley (Grindelwald on one side, and Gimmelwald on the other) then I suggest finding a hotel in Lauterbrunnen and then taking the cable car up for the Gimmelwald side (don't worry, the exact details on how to do this is in the link above) and to do the train ride up the next day for the Grindelwald side.
This allows for you to have one day to explore the Lauterbrunnen Valley, such as the fascinating waterfall that is INSIDE a cave, do the easy, yet incredibly rewarding Waterfall Hike, in which you'll pass no less than 72 tumbling waterfalls, and get some Swiss fondue! Then you have one day for each side of the Valley.
2. Pick One Side Of the Valley To Thoroughly Enjoy
Some people skip Lauterbrunnen and just go straight up into the mountains. Since the cable cars and trains to get up to the mountains can get expensive, many people choose to only go to one side of the valley and stay there for the duration of their time.
Grindelwald is more of the "touristy" side with more resort style accommodations. There are also more activities over on that side, like the Alpine Coaster, a zipline, biking, and more. However, I would also argue that the Grindelwald side is also more expensive (don't be fooled, Switzerland as a whole is not cheap). Grindelwald is also the side that will take you to the Jungfraujoch ("The Top of Europe").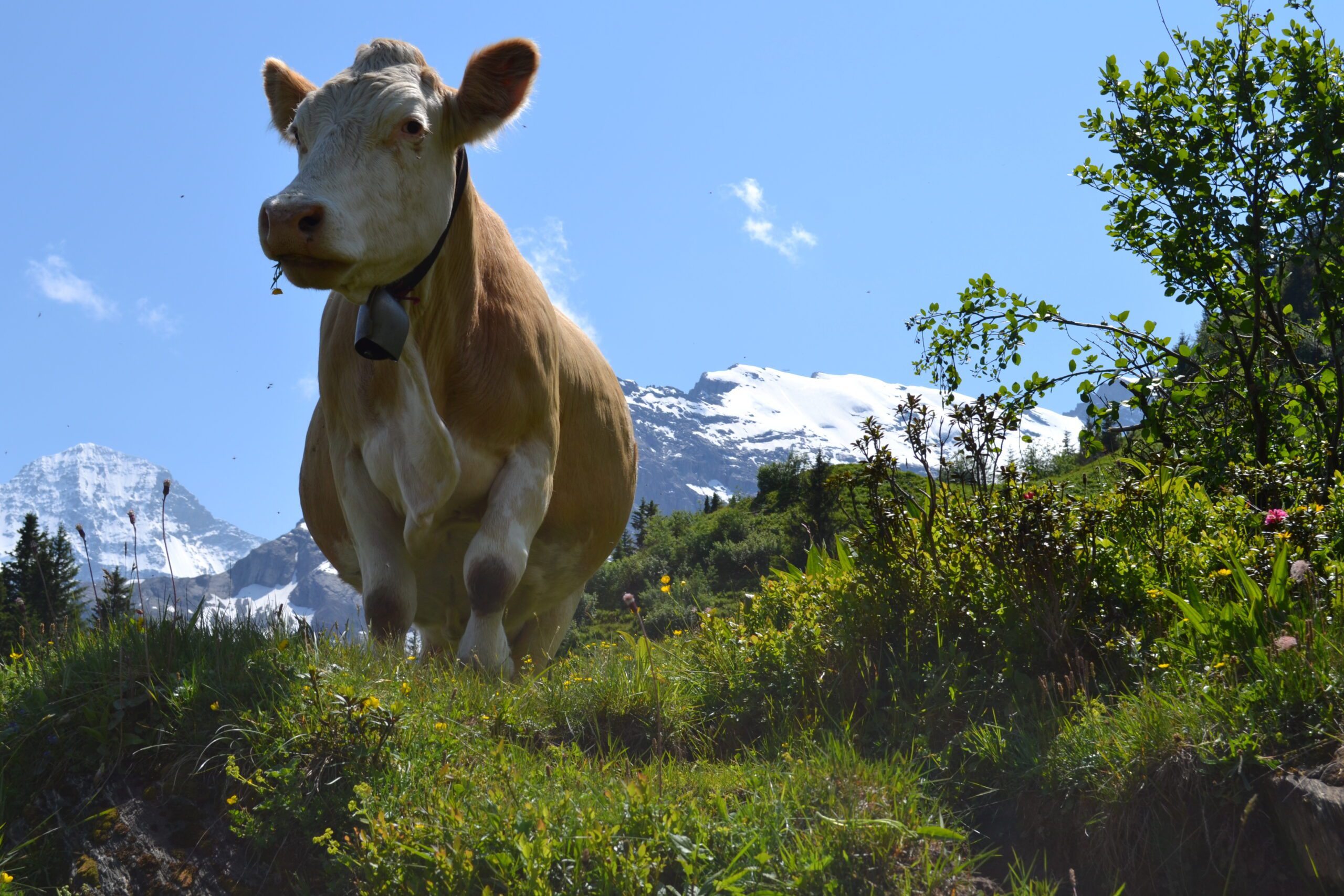 Gimmelwald doesn't have all the activities and attractions, but that is almost what makes it so appealing. No cars are allowed and you are left with just unadulterated beauty. While Grindelwald has stunning views, I might argue that the Gimmelwald side might have better hikes/ views. However, Gimmelwald does have far fewer accommodation options, so booking early is essential.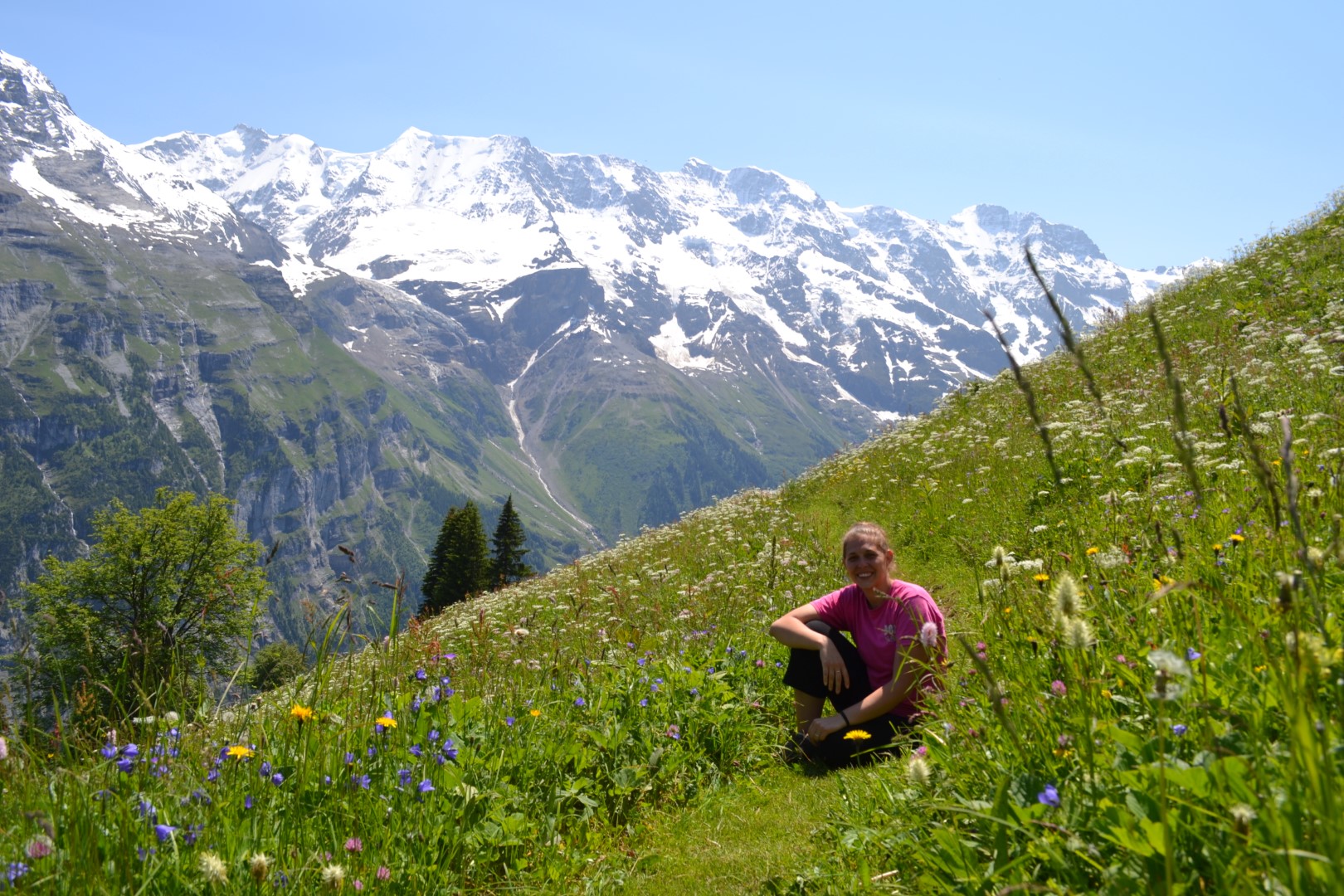 No matter what you choose, you are going to be dreaming of free ranging Alpine cows, cheese huts and breathtaking vistas for as long as you can remember.
Getting Home
If you chose to fly home out of Zurich you can take the train from Lauterbrunnen. If you are taking the train, you'll have to transfer in both Interlaken Ost and Bern and takes about 2.5 hours. If you have a car, then you can be to Zurich in just about 2 hours.
Alternatively, you may have booked a cheaper, round trip flight in and out of Munich. If that is the case, you will have to budget for about a 5.5 hour drive (and upwards of 9 hour train ride). If you are absolutely restricted to the Europe in 10 days and are only taking the trains, then you'll have to remove one day from earlier in the itinerary. If I HAD to choose something to skip in order to allow for the travel time back to Munich, it would either be the day in Lucerne (so head straight to Lauterbrunnen) or the day trip option of Berchtesgaden from Salzburg (since you'll be getting mountains in Switzerland)
Now, I hate to be the bearer of bad news, but that brings you to the end of your once in a lifetime, amazing, memorable, and STUNNING 10 day trip to Europe via Germany, Switzerland, and Austria. You packed so much into the last 10 days, but still were able to enjoy local foods, see some of the best sights, and experienced some amazing moments.