[This post may contain affiliate links where we earn a small commission. Please see our disclosure for more information and thank you for supporting our site so we can continue to bring you awesome content for your travel inspiration!]
No trip to Bavaria is complete without several days in Munich! And if you are in Germany during Oktoberfest, it just might be a crime if you didn't go!
Now, I've been to Oktoberfest a half a dozen times by this point but only once have I actually stayed IN Munich hotels near Oktoberfest. Why? Well, the two biggest reasons are:
It is SO hard to find affordable accommodation during Oktoberfest! (Especially as Budget Travelers in Germany!)
I now live close enough to make it a Day Trip from Munich and there are PLENTY of places to stay nearby Munich for Oktoberfest for you, too
So, in this guide, I'm going to give you a few good options for towns and villages…and yes, I'll also give you a few tips for hotels near Oktoberfest Munich if that is still the route you want to take.
Quick Answer: What Towns To Stay At Near Munich for Oktoberfest
If you don't have time to read this whole article, here would be my absolute top picks.
You May Also Be Interested In Reading:
Where to Stay For Oktoberfest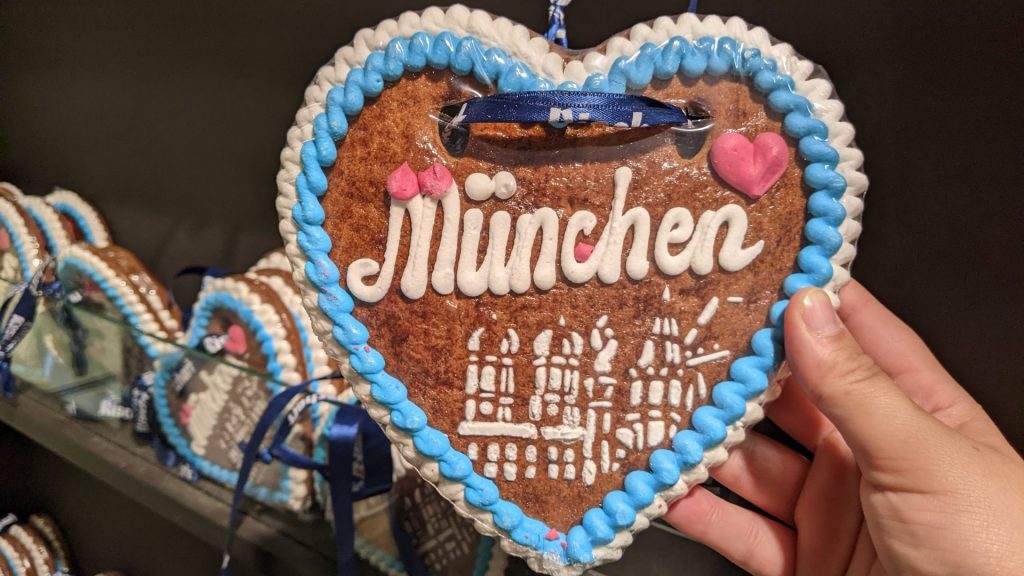 Ok, so you are Planning Your Oktoberfest Trip and need to know where to stay. Maybe you've already done a little looking around on Booking.com and then had a slight heart attack when you saw the cost of hotels near the Theresienwiese (the actual Fest grounds for Oktoberfest). Or, you might be like me and are a procrastinator and didn't realize that if you want halfway decent accommodation in Munich during Oktoberfest times that you pretty much need to book out around 9 months to a year in advance so you are finding little to no good options anymore.
Or, maybe you just want a more "quaint, German village vibe" rather than Munich so you are looking for hotels outside of Munich that are still close enough to zip into the city for a day of festing it up.
You've got three major options:
1) In Munich
If you are looking far enough in advance, or are willing to pay a pretty penny for hotels near Theresienwiese, then you have a good shot at finding something decent within Munich. BUT, the question of "Where is the best Oktoberfest hotels IN Munich is still the ideal location" is a tough one to answer. That answer could be a whole blog post in and of itself but the quick answer is:
Near any public transportation route: If you can find a hotel located near the Ubahns and the Sbahns, then you are pretty well set. Munich is very well connected with their public transportation and you can pretty much be anywhere in the city within 30 minutes, give or take, if you can hop on something like an Ubahn.
Near the train station: Technically, this would still apply to the above point, but staying close to the Munich HBF is a great option. It's only about a 15 minute walk, but if you plan on drinking a lot, you can always grab the U4/U5 which is also at the HBF and go to the "Theresienwiese" stop
Pro Tip:
If you REALLY want to play it strategically, the "Theresienwise" Ubahn station is located on the U4 and U5 Ubahn lines. Another main entrance for the fest is near the Goetheplatz Ubahn station, which is on both the U3 and U6 lines. If you can get a hotel within minutes walking distance to any of these lines, you'll be good to go.
You can also use the Sbahn to easily get to Oktoberfest. The best option is to take any Sbahn # 1-8 (So, S1,2,3,4,5,6,7,or 8) to the Hackerbrücke station. From there, it's a nice, 10 minute walk to the fairgrounds. Just follow the crowds! (You can also take one of the street car trams to the same station on lines 16,17 and N17.)
If you are still considering finding the best hotels for Oktoberfest IN Munich, I'll list these towards the end of the article in case you want to see what is still available.
2) Munich "Suburbs"
Another popular option, and one that I've personally done is to stay on the outskirts of Munich. You just have to find a town that is easily connected to the Munich HBF (most nearby towns are!) and you can be into the main train station in as little as 20-30 minutes, depending on where you are coming from. At that point, you can choose to grab the U4/U5 right at the HBF and go to the "Theresienwiese" stop or just take the nice 15-20 minute walk with the crowds.
Munich's public transportation runs until 1:30am during the week and until 2:30am on the weekends, so even if you are a bit on the outskirts of town, you'll still have no problem getting back to your hotel.
3) A Nearby Town
Your other main option is to just stay somewhere else completely and then train it in to Munich as a day trip. Now that I live in Regensburg, this is what I do. This year, I left by around 9am and was to the Festplatz by about 11am before all the crowds even got there! You can easily spend the entire day there if you want at Oktoberfest and still be back to your town of your choosing by bedtime with no problem! In fact, all but just a few Oktoberfest tents actually stop serving beer by 11:30pm (music stops at 10:30pm) anyway.
Pros To Staying In Munich Itself
If you are planning on enjoying yourself (maybe a bit more than you should), being as close to the Theresienwiese is not the worst idea. The less navigating you have to do, the better!
Even if you do have to walk within Munich for 15-20 minutes to get to your hotel, it can be a nice way to sober up a bit as compared to a moving train car that may not sit well on a stomach full of a few Maß of Bier.
Cons To Staying in Munich
The cost during Oktoberfest can be outrageous. And the closer you get to the Theresienwiese, the more expensive it's going to be (think several hundred Euro per night near the Festplatz)
It can be very difficult to find good places, with good reviews, and good locations if you don't book far enough in advance
Munich can get kinda nutty (especially near Oktoberfest) during this time period. There are way more people than usual and as the day goes on, lots of people who have been drinking.
You don't get the small "charming village" in Germany vibe that so many nearby towns have
Even staying on the outskirts in the areas in places like Gräfelfing in the Western part of Munich or the Hasenbergl Viertel in the North are still going to take about 35-40 minutes to get to (and during Oktoberfest, the hotels all over Munich are still going to be VERY expensive!)
Short Answer: As Early as possible!
Long answer: Most hotels start filling up as early as 1 year in advance of Oktoberfest. All the reasonably priced and well rated hotels will start selling out at least 6 months in advance. While you may still find hotels available close to Oktoberfest dates, what will be left are the VERY expensive options or hotels with poor ratings and reviews.
Best Place to Stay For Oktoberfest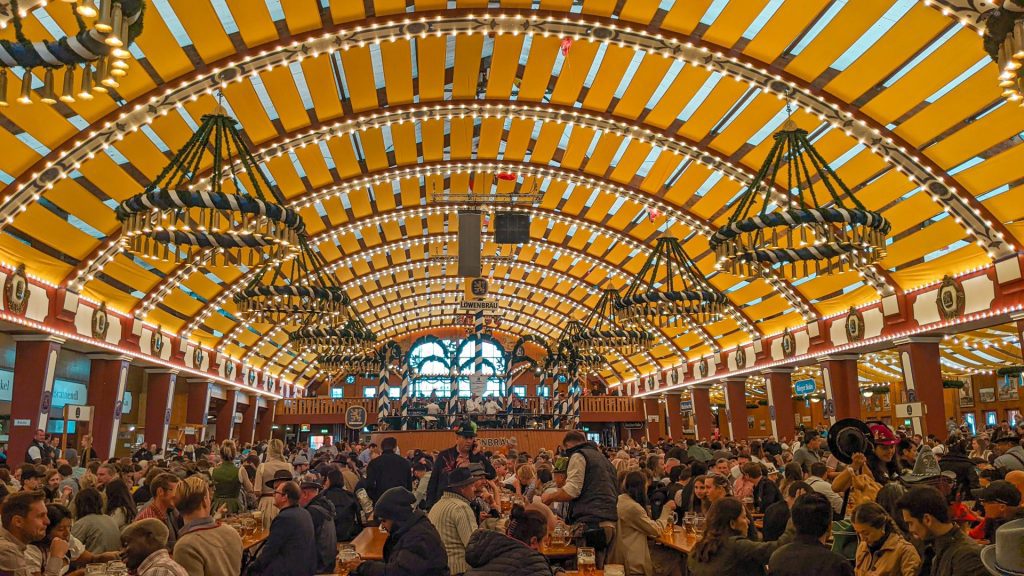 When you are looking for where to stay during Oktoberfest, if you are still considering staying within the city, I've included a few of my top picks for a hotel IN Munich during Oktoberfest at the end of this article as well as a map to help you find nearby options.
Otherwise, this list will help you narrow down some great alternatives that can still get you to Oktoberfest in a flash, still have an affordable hotel, and avoid some of the crowds as well (all while experiencing another nearby town)!
Where to Stay Outside of Munich for Oktoberfest (Nearby Towns)
A few things you need to know before reading on any further:
IMPORTANT
I've only listed the train/public transportation times to get to the towns near Munich for Oktoberfest. A DUI in Germany is VERY serious and VEEEERRRY expensive (not to mention reckless, selfish, and stupid). If you are choosing to enjoy all of Oktoberfest's libations- do NOT drink and drive, even if you have a rental car for the day!
Public Transportation to Towns Near Munich
When I wrote this article, it was not during Oktoberfest, so the suggested times it takes to get places may be slightly off. Luckily, Munich increases its public transportation during Oktoberfest to adjust for the huge influx of travelers and visitors to the city. Know that some timings for the suggested locations may be different due to these changes.
HOWEVER, you also need to know that just because more Ubahns, etc are running more frequently does not mean that stations and trains won't be absolutely packed, creating a lot of backflow in popular stations like the HBF and the Theresienwiese Ubahn stop.
Also, if you know what day you'll be going to Oktoberfest (not the date, but the actual day of the week) just play around on Google Maps or Bahn.com because some trains run at different times on weekdays vs weekends. You'll also want to play around with the time of day if you plan on staying out late in Munich and still need to train into another town at night. Just make sure that there are late night connections to ensure you get back to the comfort of your hotel bed!
Finally- you'll notice in the charts below that I say the time it should take to get to the Munich HBF. The reason for this instead of taking you straight to the Oktoberfest grounds is because everywhere that I've suggested goes straight to the main train station and from there, it's only about a 15 minute walk to the fair grounds.
This is Not a Complete List
This is not only not a complete list for towns near Munich for Oktoberfest, but it's also not a complete run down of hotels for each of the locations I suggest below. In each town, I'll give you a few fantastic options to choose from but it's not your only choice for each destination.
Budget Categories:
Normally, I categorize hotels into 3 main types of Budget Categories: Budget (Under 100 Euro/night), Mid Range (100-200 Euro/night), and Luxury (€300+). But honestly, if you can find anything under €150/night near Munich for Oktoberfest then you are doing well!!!
So, for the purpose of THIS guide, you can plan on these approximate Oktoberfest Budgets for Hotels:
Budget Hotels: Anything under €150
Midrange: €300 and Below
Luxury: €350+
Oktoberfest Hotels Less than 30 Minutes from Munich
Starnberg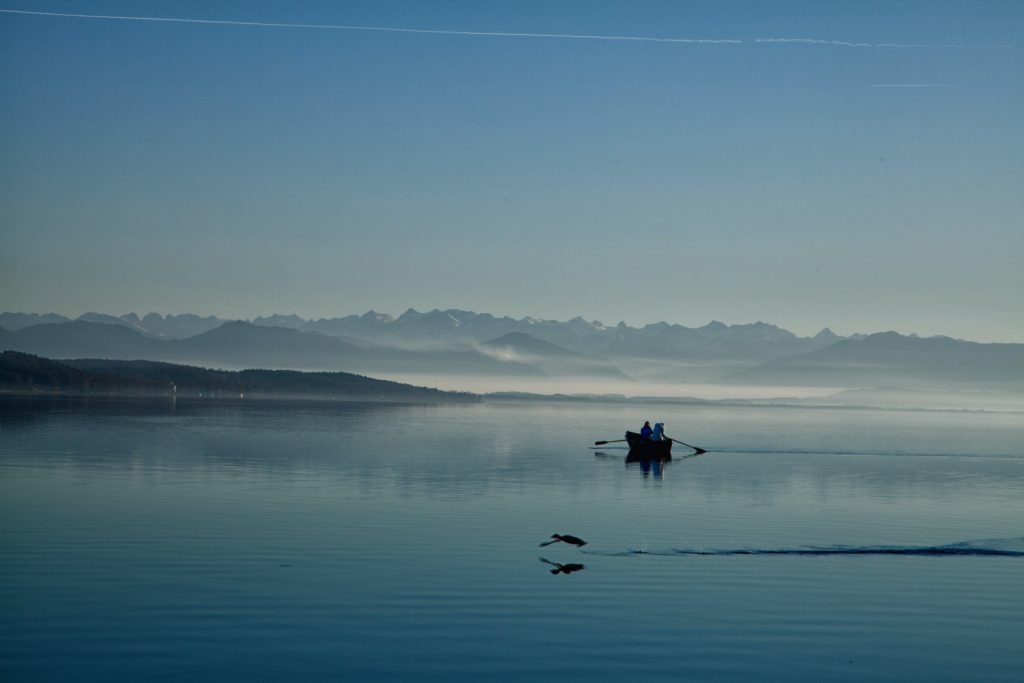 Time From Starnberg To Munich HBF: Approx 20 minutes by train/ 35 minutes by Sbahn
Lake Starnberg is where locals flock to in the summer months to enjoy its beauty. There are several pensions in the town of Starnberg itself but there are also many villages surrounding the lake that are decently well connected to the Starnberg station as well.
If you are looking for a bit of a nature retreat with some amazing views, but still easy access into the Munich city, this is a fantastic option!
How to To Get There:
In Starnberg, either take the RB65 train to the Munich Hauptbahnhof

and then walk to the Theresienwiese

Take the S6 in the direction of

Grafing Bahnhof, get off at the Munich Hauptbanhof and then walk to the Theresienwiese
Where to Stay Near Lake Starnberg
(for mobile, use your finger to scroll the table)
Browse Other Starnberg Hotels Here
Dachau
Time From Dachau To Munich HBF: Approx 20 minutes by Sbahn or 15 minutes by train
While most tourists go to Dachau from Munich to Visit the Dachau Concentration Camp, the town is so much more than just that. Today, Dachau is basically an extension or suburb of Munich because of how easily accessible it is and how quickly you can get there. In fact, Dachau is one of the most popular places people stay near Munich without being IN Munich, according to my Travel in Bavaria Facebook Group.
If you are looking for something just slightly outside of Munich itself but want to be close enough that you are very well connected then Dachau is an awesome choice.
How to To Get There:
From the Dachau Bahnhof, just hop on the S2 to get to the Munich HBF in a little over 20 minutes or the RB 16 Train and you'll be there in less than 15 minutes

Take the S6 in the direction of

Grafing Bahnhof, get off at the Munich Hauptbanhof
Where to Stay Near Dachau
(for mobile, use your finger to scroll the table)
Browse Other Dachau Hotels Here
Freising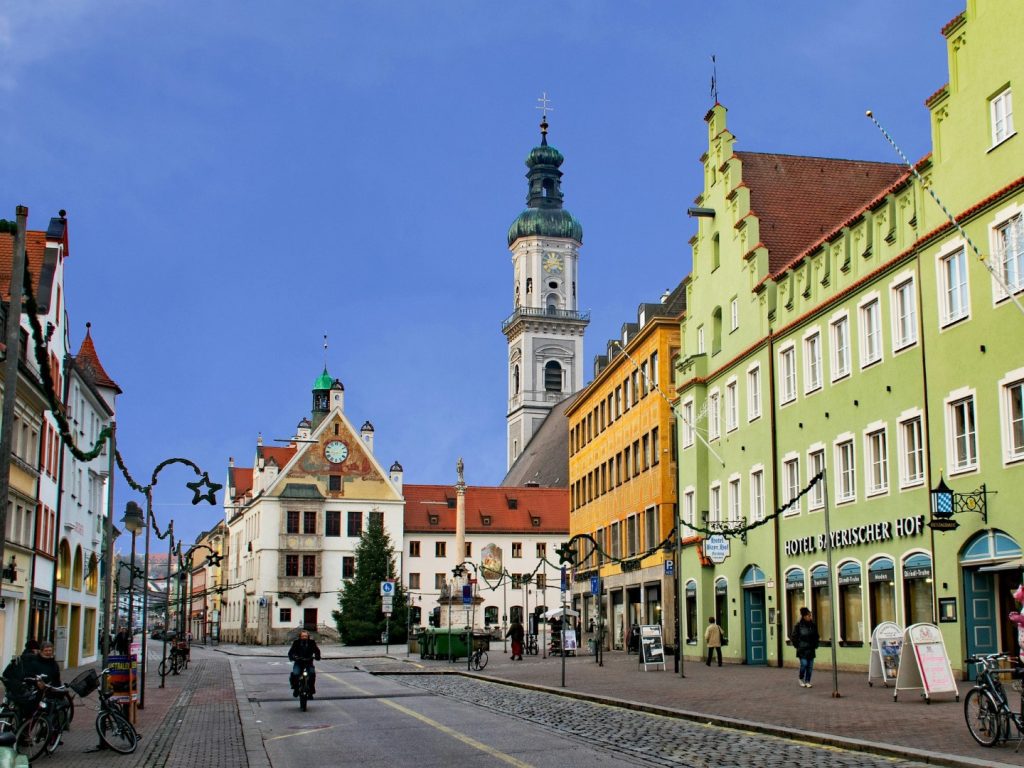 Time From Freising To Munich HBF: Approx 45 minutes by train
Another very popular choice for travelers looking for villages close to Munich is Freising. It's a small enough town that as a tourist you don't need a ton of time in but it has excellent connections into Munich, making it a no brainer as a place to stay near Munich for Oktoberfest.
How to To Get There:
Numerous RE (Regional) Trains go from Freising to Munich. You should be able to catch one at least once every 40 minutes or so that will zip you into the Munich Hauptbahnhof in about a half hour.
Where to Stay Near Freising
(for mobile, use your finger to scroll the table)
Browse Other Freising Hotels Here
Augsburg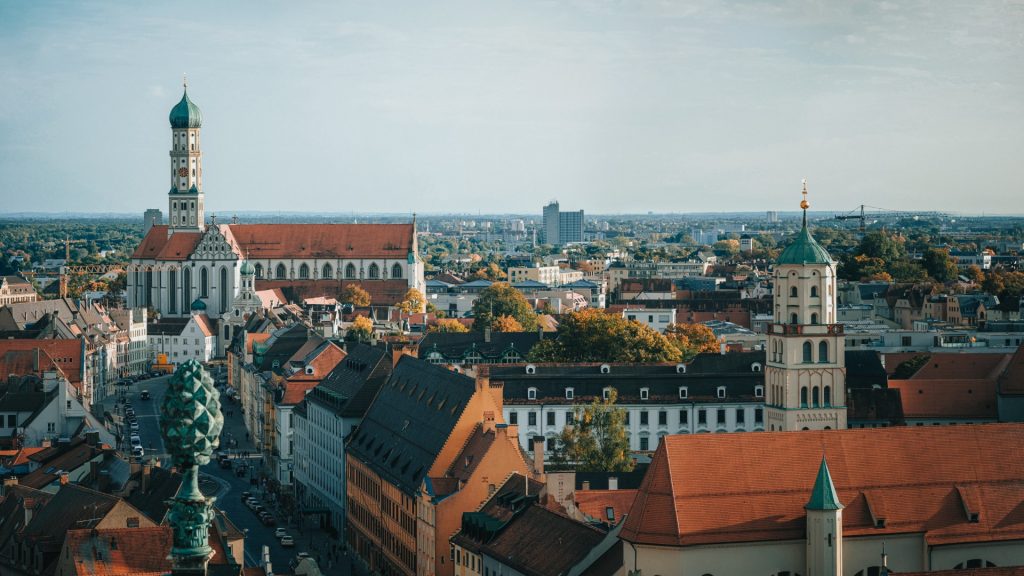 Time From Augsburg To Munich HBF: 30-45 minutes (see notes)
Located along the "Romantic Road" in Germany is the town of Augsburg, another place that many people love to use as their base for Oktoberfest.
Now, the biggest thing you need to know when looking at trains from Augbsurg to Munich is that you can grab an ICE train and be there in as little as 30 minutes, but it is MUCH cheaper to use the Bayern Pass for the day (that will cover your journey there and back in one day as well as all public transportation within Munich AND Augsburg! Just remember ICE trains don't work on the Bayern Ticket) However, even on a Regional Train, it only takes about 45 minutes-1 hour to get from one city to the other.
People like to choose Augsburg because it is more of a city than a small village, meaning there are a few more things to see and do in the town itself, including having more hotel and restaurant options.
How to To Get There:
Grab the RE 80 or 89 in the direction of Munich HBF and be there in about 45 minutes. Alternatively, there are numerous ICE trains that come through the day as well to get from Augsburg to Munich in about 30 minutes.
There are actually a ton of fantastic options for all different budgets for hotels in Augsburg. Make sure you filter out your search and find the perfect hotel for YOU.
Where to Stay in Augsburg
(for mobile, use your finger to scroll the table)
Fürstenfeldbruck
Time From Fürstenfeldbruck To Munich HBF: Approx 20 minutes by train or 30 minutes by Sbahn
Fürstenfeldbruck is a secret hidden gem that I like to keep tucked in my back pocket for staying really close to Munich for Oktoberfest. Because it is SO close, it is not as cheap as some of the other towns a little further out, but if you want to be able to zip back to your hotel really easily AND stay in a really pretty little German Village, definitely check out Fürstenfeldbruck.
With the Amper river flowing right throw the town and the pastel buildings, it's a charming village right outside Munich.
How to To Get There:
The RB74 train in the direction of the

München Hbf will get you there in less than 20 minutes

Taking the S4 Sbahn will get you there in about 30 minutes
Where to Stay Near Fürstenfeldbruck
(for mobile, use your finger to scroll the table)
Browse Other Fürstenfeldbruck Hotels Here
Hallbergmoos
Time From Hallbergmoos To Munich HBF: Approx 35 minutes
If you need something super close to the Munich Airport for Oktoberfest, then I highly recommend the town of Hallbergmoos. In fact, this is where me and my parents stayed one year when we wanted to go to Oktoberfest on Sunday (yes, Sunday mornings are still raging, I promise!) but had an early flight out the next morning. And honestly, you can't beat some of the prices compared to Munich itself!
How to To Get There:
The S8 Sbahn comes about every 20 minutes and will have you to the Munich HBF in about 35 minutes
Where to Stay Near Hallbergmoos
(for mobile, use your finger to scroll the table)
Towns About 1 Hour From Munich for Oktoberfest
Erding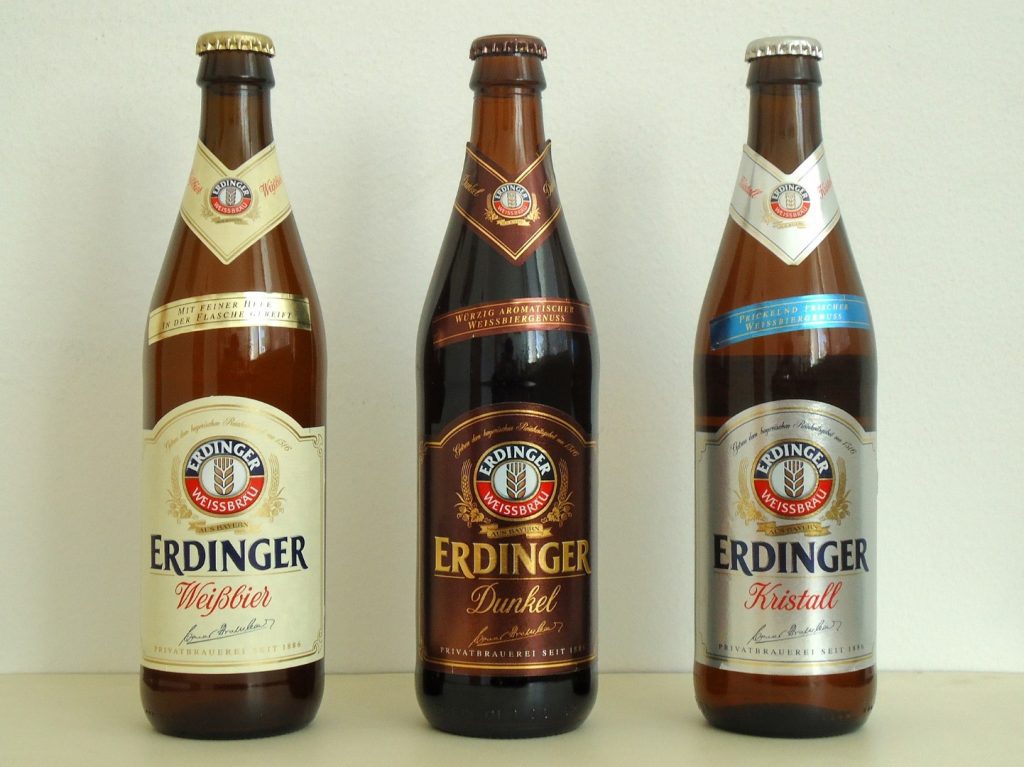 Time From Erding To Munich HBF: Approx 1 hour
I can't tell you the number of people that said they were SO happy to have stayed in Erding for Oktoberfest! Erding is probably best known for its amazing Therme Erding (which has an insane indoor waterslide park as well as a perfectly relaxing and luxurious German Spa and Sauna– yes, there is even a clothed section for people who are too squeamish to visit a German Nude Sauna).
A close second in what it is well known for is the Erdinger Beer (particularly the Weißbier).
However, Erding also makes for a great base to stay outside of Munich for Oktoberfest, since it is so easy to get into the city from Erding
How to To Get There:
Grab the S2, which comes every 20 minutes from Erding and takes you straight to the Munich HBF in about 50 minutes.
Where to Stay Near Erding
(for mobile, use your finger to scroll the table)
Browse Other Erding Hotels Here
Where to Stay for Oktoberfest- Less than 2 Hours from Munich
Prien am Chiemsee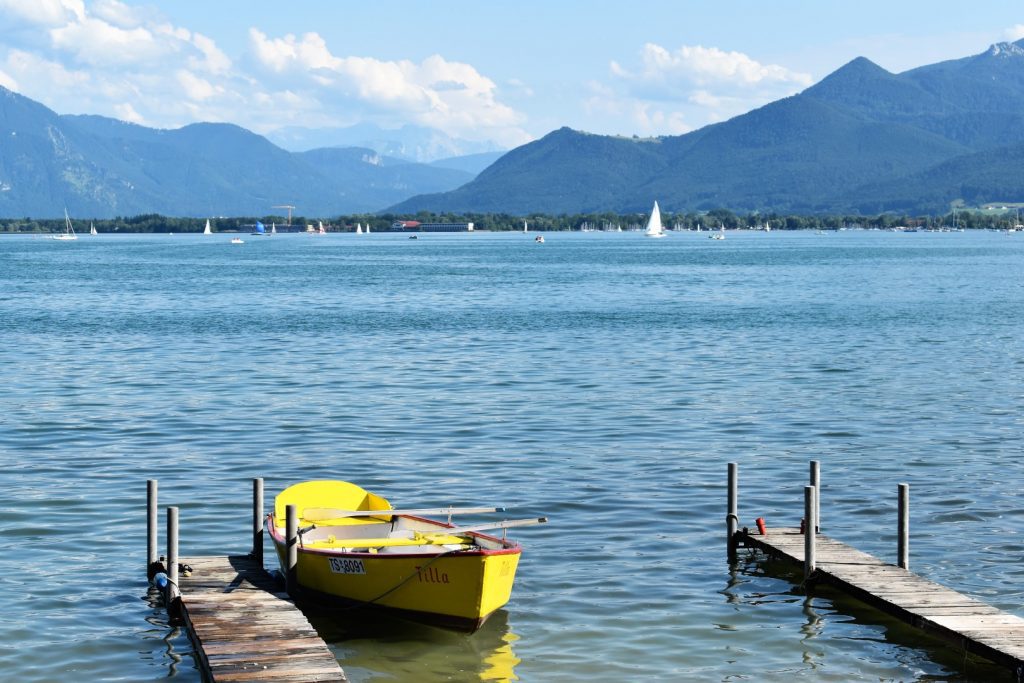 Time From Chiemsee To Munich HBF: Approx 1- 1.5 hrs
A little more off the beaten path for tourists is the stunning Chiemsee (lake). You do pay a little more because it is a popular holiday area with Germans, but not as many tourists will be here this time of year, making it a great place to escape to near the Alps in Germany. Depending on where you look from Chiemsee, you get gorgeous views of the Alpine lake with the Bavarian Alps right in front of you. Depending on the season, if the farmers have already brought the cows in from the mountains during the Almabtrieb (another not to be missed type of German festival), it's an idyllic place to see the countryside of Bavaria as well!
How to To Get There:
Numerous trains can get you from Prien am Chimsee to Munich HBF but if you want to stay on the cheaper Bayern Pass (remember that also covers your Munich public transportation rides for the day as well!) then make sure you stay on the Regional trains (not the EC Trains). So, grab the

RE5 in the direction of

München Hbf and you'll be there in less than hour!
Where to Stay Near Chiemsee
(for mobile, use your finger to scroll the table)
Regensburg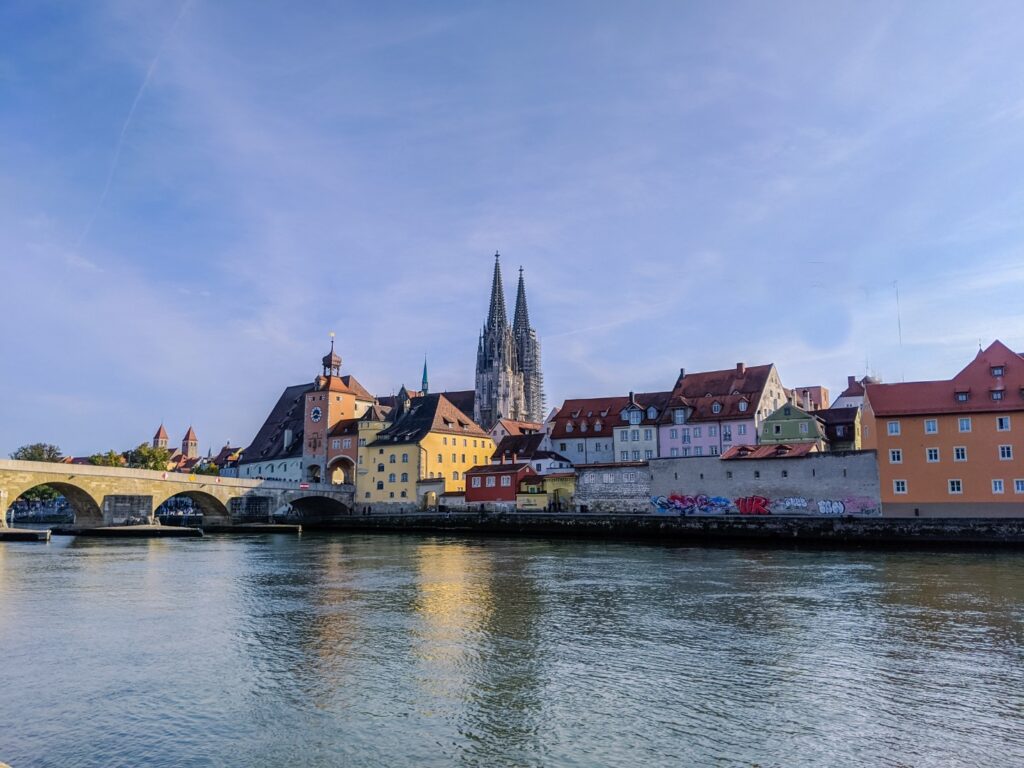 I know, I know….I should REALLY be less biased about how much I love Regensburg on this blog, but I just can't help it. I mean, I moved specifically to this town for a reason! While Regensburg in and of itself is a perfect Day Trip From Munich, if you want to escape the crowds of Munich, head to Regensburg for a night instead and just train in. It's a super easy train journey and is very beautiful through the Bavarian countryside. Plus, you can pre-game on the train if you really want to!
If you are looking for a picture perfect town in Bavaria, don't miss Regensburg
How to To Get There:
There are numerous trains that can get you to Munich from Regensbrug, but the most straight forward is to just grab the

RE50 in the direction

München Hbf, which comes once an hour. Make sure you use the Bayern Pass and all the public transportation within Munich and Regensburg is also covered for the day!
Where to Stay in Regensburg
(for mobile, use your finger to scroll the table)
Hotels Near Oktoberfest

Theresienwiese in Munich
When you are looking for where to stay during Oktoberfest, if you are still considering staying within the city, here are my top picks for a hotel IN Munich during Oktoberfest.
Not to be a broken record, but hotels in Munich during Oktoberfest can be a tricky thing. It's not to say that good or even affordable hotels aren't there, but depending on your budget, just be ready for potential sticker shock,
Near the Hauptbahnhof
Personally, when it comes to Munich hotels near Oktoberfest, sometimes a good option is to consider staying near the train station. This way, you can either walk just 10-15 minutes to the Festplatz itself, or you can hop on an Ubahn as well. But again, don't expect to find much of anything under $150 for decently rated hotels (or even $200) during Oktoberfest. I'm writing this in March though and just about everything for an affordable cost is already sold out for Oktoberfest dates.
Hotels Near

Theresienwiese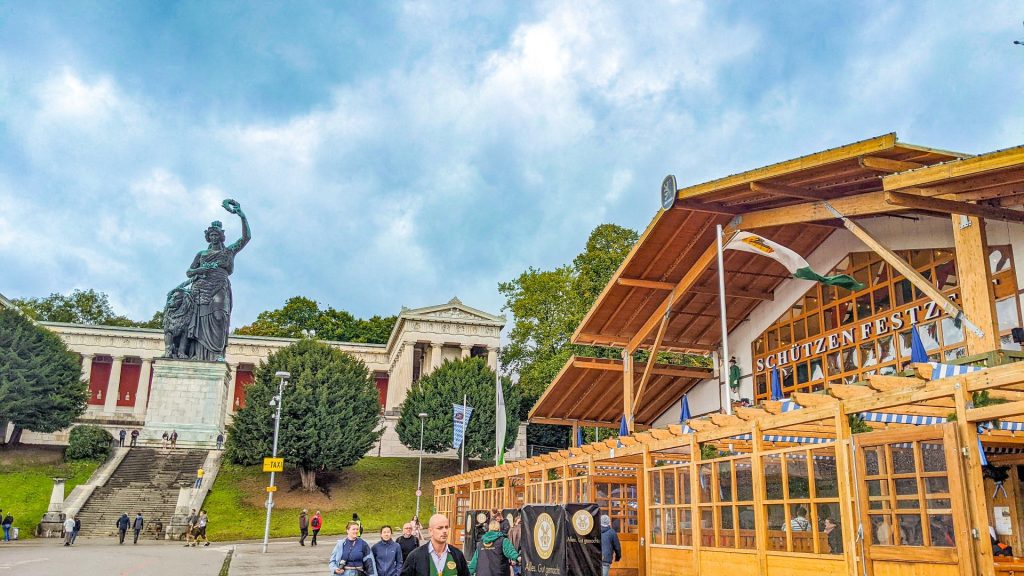 Honestly, I really only recommend finding a hotel near Theresienwiese if you've got the budget for it. There really is no such thing as "affordable Oktoberfest hotels" that are that close to the fest itself. Granted, if you aren't sure where to stay in Munich for Oktoberfest and have the funds, then by all means, get as close to the fest grounds as possible!
FAQs
For complete details on everything you need to know about Oktoberfest, be sure to read my "Planning Oktoberfest" guide
How far in advance should you book a hotel for Oktoberfest?
Ideally, you should book your Oktoberfest hotel as far in advance as possible. Preferably about a year in advance and typically no later than 6 months in advance.
When should I start booking Oktoberfest Reservations for Tables?
Each tent has its own reservations. Typically, they begin opening up reservations around April/May.
Is Oktoberfest in Berlin or Munich?
Munich
Where exactly is Oktoberfest located?/ What street is Oktoberfest on in Munich?
Oktoberfest is located at the Theresienwiese in Munich. There is no exact street address, as it is just simply the "Theresienwiese"
GPS Coordinates: Latitude: 48° 07′ 60.00″ N Longitude: 11° 32′ 59.99″ E
What neighborhood is Oktoberfest in Germany?
The fest grounds (called the "
Theresienwiese") are located in the Ludwigsvorstadt "neighborhood" which also includes the Hauptbahnhof (main train station)
What neighborhood to stay in Munich for Oktoberfest?
The
Ludwigsvorstadt-Isarvorstadt are technically two neighborhoods but are often combined together. Either neighborhood is ideal for Oktoberfest, especially if you can stay close to an Ubahn Line.
How do I get from Munich to Oktoberfest?
From the Munich HBF (Main train station) either simply walk about 15 minutes or take the Ubahn (U4 of U5) to the nearest Ubahn station to Oktoberfest called the "Theresienwiese" station.
Alternatively, take the U3 or U6 Ubahn to the "Goetheplatz" station which is also right by the Oktoberfest grounds.
What zone is Oktoberfest in Munich?
The entire city of Munich (including the Oktoberfest grounds of the Theresienwiese) is in the M zone of the MVV public transportation network
Can you walk into Oktoberfest?
Yes. There are no tickets for Oktoberfest and you do not need table/tent reservations to get into the tents. There will be a security check to enter the fair grounds and often at the Tent doors as well. No backpacks are allowed (only small purses)
All tents and the entire fairgrounds are free to walk around. Only the rides and food and drink cost money.
How long do you need to stay at Oktoberfest?
One day at Oktoberfest is usually perfect for most people. 2 Days is more than enough. Be sure to leave time to see Munich itself as well.