[This post may contain affiliate links where we earn a small commission.  Please see our disclosure for more information and thank you for supporting our site so we can continue to bring you awesome content for your travel inspiration!]
I feel a little bad. I mean, I pretty much put the famous Romantic Road on blast in my last article.
Ok, that's a lie. I have no qualms about giving you an honest and genuine look at different things to do in Germany. But I really didn't feel right writing a romanticized article on the Romantic Road when I KNOW there are better, more enchanting German villages that would make a far better "Romantic Route" in Germany!
(Traveling to Bavaria? Join My Travel in Bavaria Facebook Group for tips, and personalized help in planning your trip!)
So, that's what I am going to offer you today! If you've been around this site at all, then you know I don't care much for the terms "Off the beaten path." Places are touristy for a reason. People swarm to Rothenburg ob der Tauber because it is insanely charming!!! Everyone loves going to Neuschwanstein Castle because uuuum, hello!? It's literally THE Cinderella Castle for crying out loud! It.Is.Stunning!!!! All of these places are fantastic. But, all of these places have tons of tourists. And to be honest, there's nothing wrong with that, especially if you are doing your first trip in Germany, then most likely, you want to hit a lot of those "Bucketlist" locations.
But, just in case you DO want something a bit more "Road Less Traveled" or if maybe if this isn't your first rodeo in Germany and you want to hit up some more local sites, then this is going to be your dream itinerary for Germany!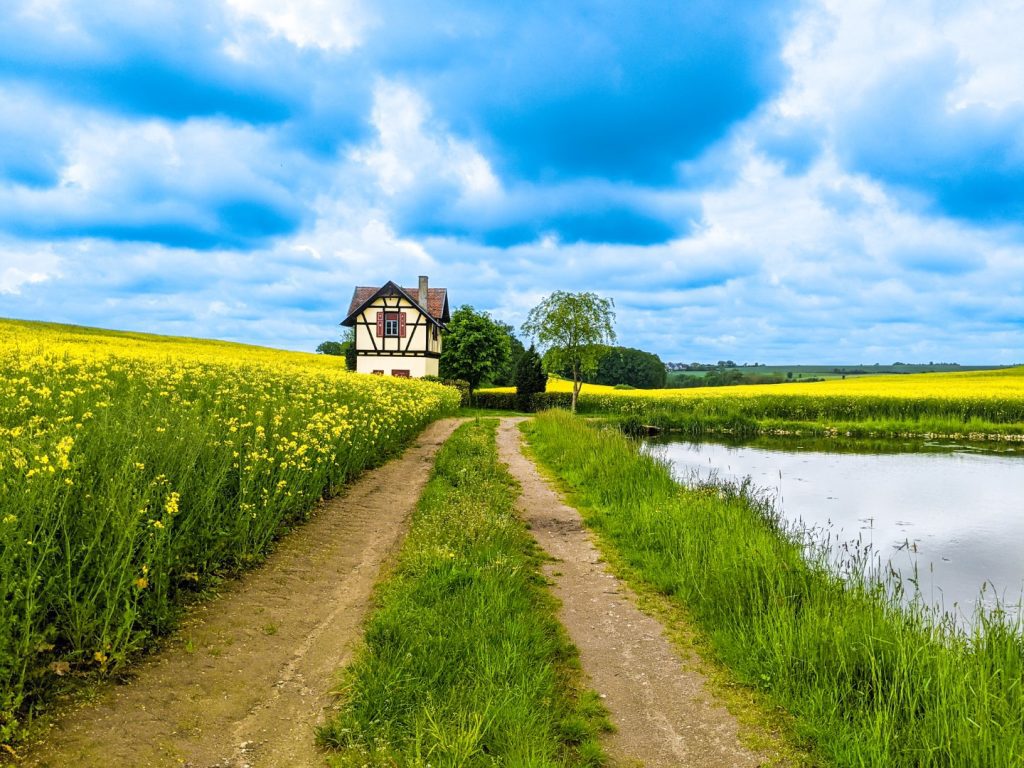 In this Romantic Road Alternative Itinerary, you will experience it all!
Romantic and charming villages
Vineyards (yes…in Germany!)
The best Schnitzel of your life!!!
Beer
Ruined castles
Quiet cobblestone alleys
Picture perfect Fachwerkhaus (half timbered buildings)
More beer (this time SMOKED, yes SMOKED beer)
History
Mountains
Beer (again)
Holocaust memorials
Fairytale castles
….and more beer
Is the Romantic Road Worth It?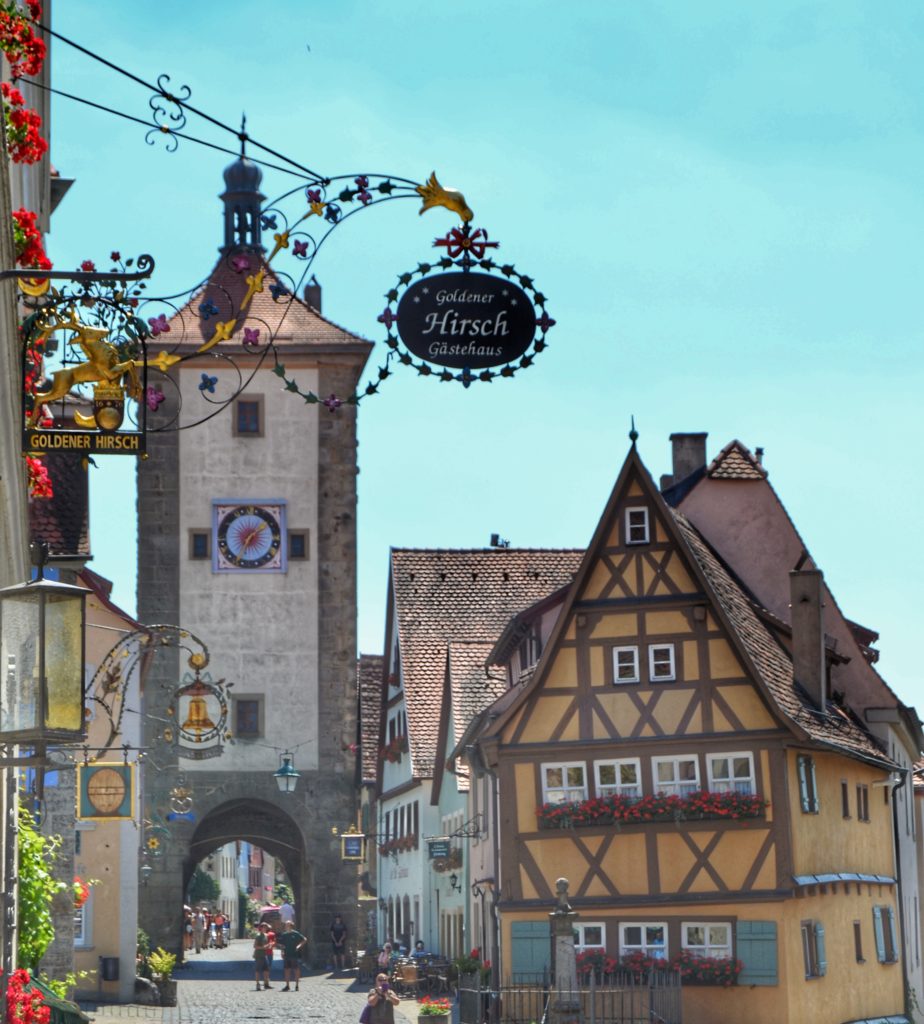 If you read my original Romantic Road article, then you already know a few things about it, but let's recap…
The Romantic Road Was Just a Tourism Ploy in the 1950's
We all want to believe and love that word, "Romantic," right? When I think of Romantic Villages of Germany, I picture things like men walking around in Lederhosen, fresh pretzels being doled out at the bakeries, a group of friends all prosting their beers as the oompa band plays, "Country Roads Take me Home," and corner cafes where I sit and drink wine as the church bells ring out.
I know, this may sound totally stereotypical but what if I told you that those things actually do exist in Germany still?
But the Romantic Road? Yeah. Multiple tourism boards wanted more American tourists from nearby US Military installations to visit their towns, so they created an alluring slogan called "The Romantic Road." And while all of the towns along this route are beautiful, I argue that they aren't worth the time of an average tourist with minimal time on their trip.
Most of The Villages Don't Have a TON to Do Or See
While there are 31 villages on the official route, only about 3-5 arguably have enough to do for a stop for even half to a full day. The rest are nothing to write home about. I tell people to forget about the notion of a "Romantic Route" and instead just enjoy the following towns:
Würzburg (1 Day)
Rothenburg ob der Tauber (1-2 Days)
Dinkelsbühl (optional as a nice stop)
Neuschwanstein Castle
Towns on THIS Picturesque Strasse: The Germany Under The Radar Road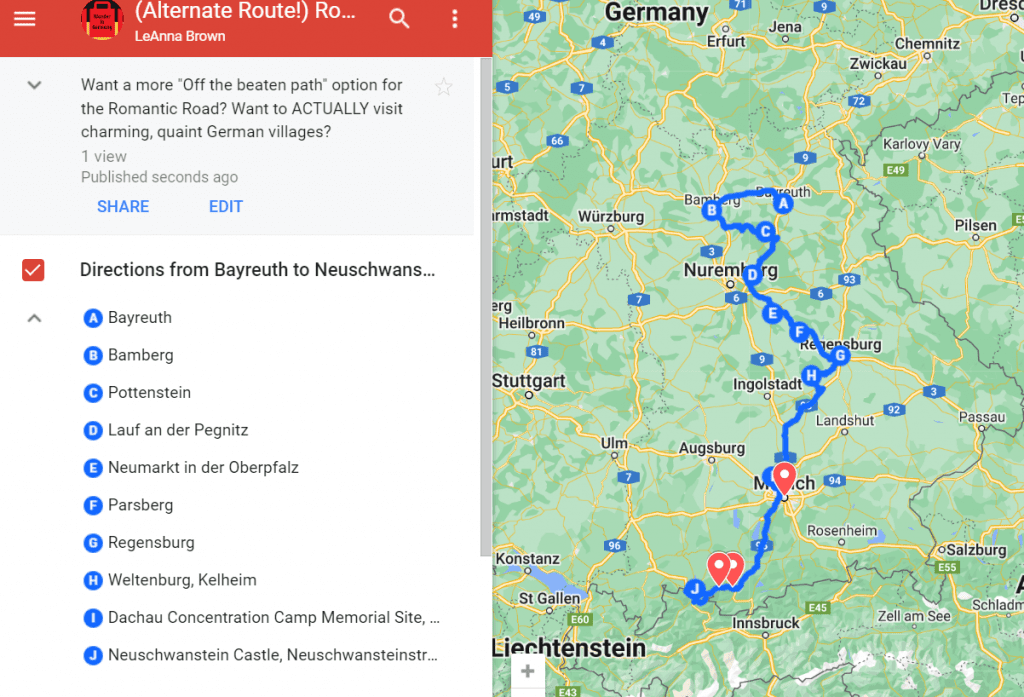 Move over, "Romantic Road" I'm making a new road trip in Germany and it's called the "Under the Radar Road!" (Ok, I might need some help with a better phrase. Any opinions/ suggestions?) With this itinerary and route, you'll get a more authentic, genuine road trip. Germany has so much to offer- let's explore!
Bayreuth (Optional Starting Point)
Bamberg
Pottenstein (Swiss Franconia)
Nürnberg
Lauf an der Pegnitz
Neumarkt in der Oberpfalz (Wolfstein Castle)
Parsberg
Regensburg
Weltenburg Kloster (Kelheim)
Munich
Dachau (Concentration Camp)
Ettal Abbey and Linderhof Palace
Neuschwanstein and Hohenscwangau Castles (Füssen/Schwangau)
Why Do This Germany Roadtrip Instead of the Romantic Road?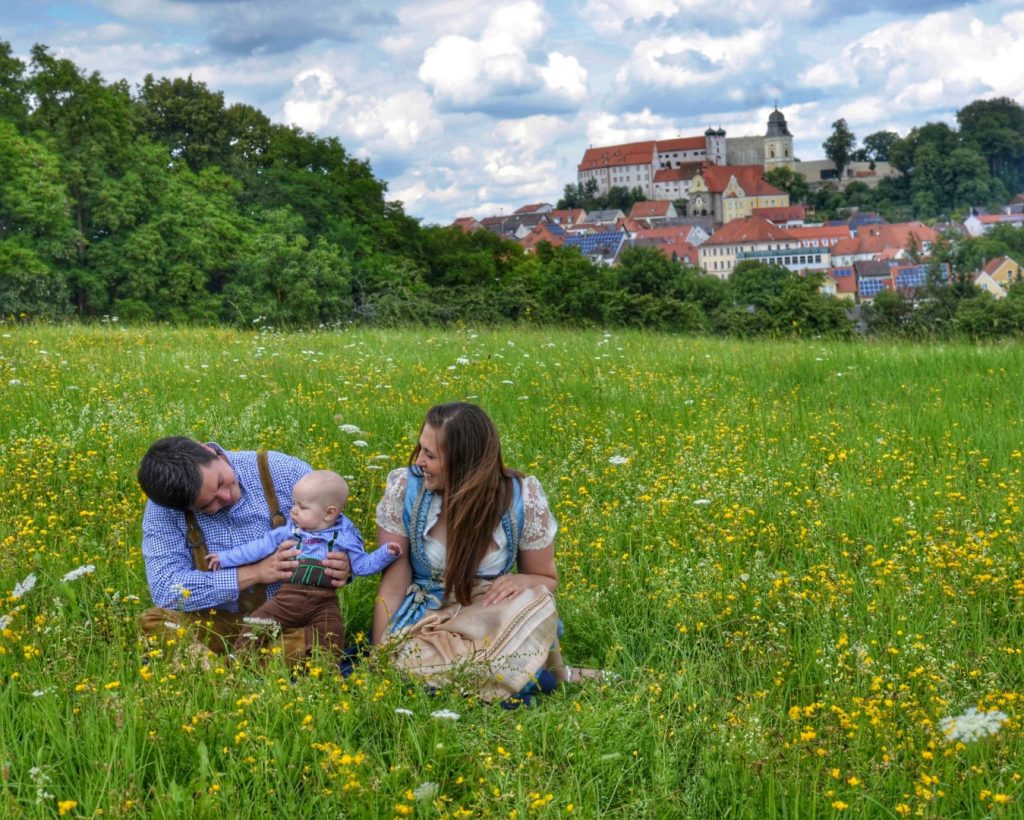 It's Authentic, Genuine, BEAUTIFUL Bavaria Through and Through
Most of the towns along the Romantic road are in Bavaria (with a few on the borders/in the state of Baden Württemberg). While the rest of Germany deserves getting looked at when planning a trip to Germany, let's be honest here…it's Bavaria that typically enamors people the most.
Remember what I said about what I envisioned a "Charming German Village" to be like? While sure, Lederhosen and Dirndl may be a stereotype of Germany, it's not necessarily wrong! Just head to any fest in the South of Germany and you'll see plenty!!! And all the rest of the things I mentioned from fresh Brez'n to cobblestone streets to Half timbered houses to oompah bands? Yup. They are here! And not in a touristy, gimmicky way either.
All of the towns I mention in this German road trip have these charms and are just the way of life. How do I know this? I live in Regensburg and these are some of my favorite towns and villages just for these exact reasons!
Fun Fact: The more northern cities in this itinerary are still in Bavaria but in the region of the state known as "Franconia." If you ask a local where they are from, they will always say they are Franconian over a Bavarian!
Less Touristy Towns and Villages
Key word here being "LESS." I don't want to give you a false impression that you'll be wandering the cobblestone streets all by your lonesome. Very few places that have enough to do for tourists to make a meaningful stop are going to be completely "off the beaten path" but most of the places mentioned in this list (minus places like Neuschwanstein, of course) are going to have far fewer tourists.
Now, something else you need to know is that just because there may be less tourists doesn't mean that there won't be people. Many of the places mentioned here are still favorites with the locals as well, so there will still be plenty of them also enjoying these towns and villages.
Plenty to Do in Each Location
One of my biggest complaints with the Romantic Road is that the vast majority of the stops don't even really have much to do in the town itself. Don't get me wrong. This site is called "WANDER in Germany" for a reason (I love a good, aimless wander….I mean, as long as there is a German beer at the end of that, of course) but if all the town has to offer is a small Altstadt with not much else, is it really worth it to find (and pay) for parking, get out, and walk around for just a few minutes when there are far better alternatives in Germany?
You Don't NEED a Car!
The Romantic Road by train is terribly difficult! However, almost all of the towns I give in this Bavaria Road Trip can totally be done by train and public transportation. HUZZAH!!! Now, the thing to know is that even though it can all be done by public transportation, for these particular towns, it is almost always still going to be faster by car. Not significantly, but still noticeably. Think 50 minutes by car vs 1.5 hours by train kind of thing.
Getting Around The "Germany Under The Radar Road"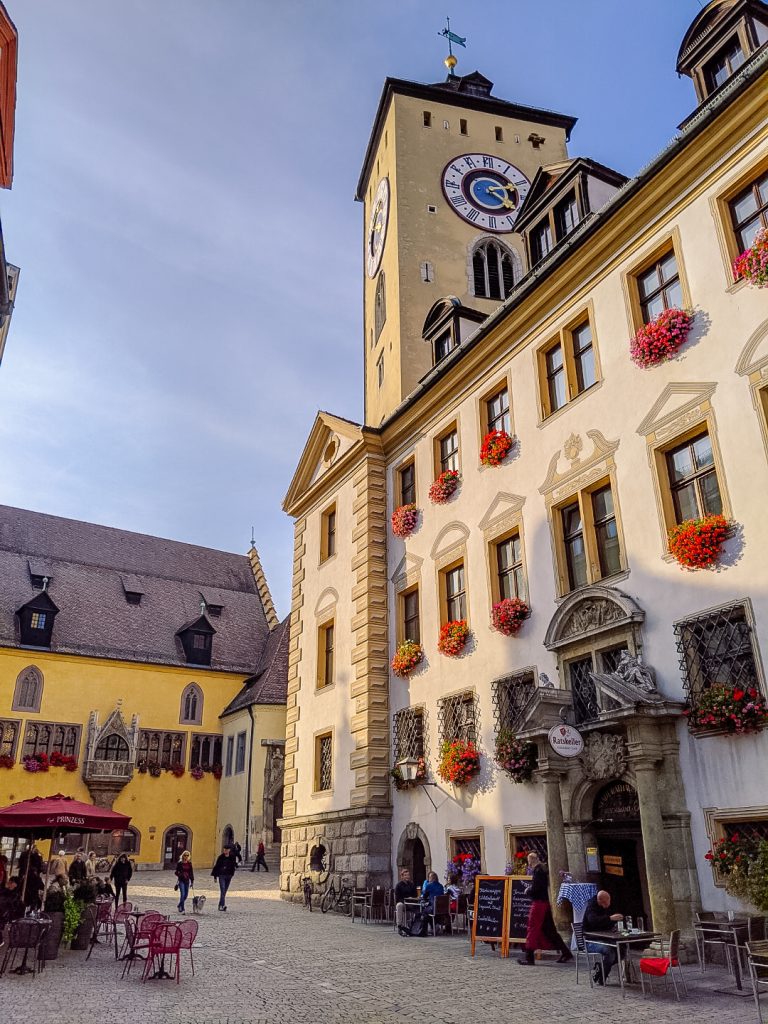 By Train
Since everywhere on this Germany Roadtrip is in Bavaria, you'll absolutely want to utilize the Bayern Pass. I go over ALLLLL the details of this fantastic ticket in my Bavaria Train Pass Guide, so be sure you know all of the nuances that come with it (like what time of day it can be used, for how many people, etc) but if you are doing this route by train, you'll definitely want to be getting it.
Get Your Bavaria Train Ticket Here
As noted above, just about everywhere on this list is accessible by train/public transportation. Just know that it may take slightly longer or there may be numerous transfers. The longest train ride on this whole list will be the train from Munich to Neuschwanstein which will take about 3 hours.
The only places that will be a little more difficult by train only are:
Bamberg-> Pottenstein: This is absolutely still possible, it just takes significantly longer than with a car (2.5 hrs vs only 55 minutes with a car) HOWEVER, you can actually do Bayreuth to Pottenstein quite easily, but then you'd be missing out on of my top recommended cities (Bamberg)
Lauf an der Pegnitz-> Wolfstein Castle, Neumarkt: Still possible, just much longer by train comparatively (1.5 hrs vs only 30 minutes by car)
By Car: While doing the trains in Germany are great, if you want complete flexibility (and on this route, it will be faster to get town to town), then renting a car is going to be the better option. Driving in Germany is actually quite easy and I go over everything you need to know to feel comfortable behind the wheel.
Compare Car Rental Prices Here
How to Use this "Germany Under The Radar Road" Itinerary
It's totally up to you! If you want to follow this step by step, I have enough details and insider info in here that it's basically a ready to go itinerary for you. If you want to combine it with my 10 Days in Bavaria Itinerary or my 1 Week in Germany for First Timers or add on the Austria and Switzerland portions of This Multi-country European Trip, then by all means, play around with it!
How Much Time Do You Need?
This is probably going to be the biggest difference between my Germany Under the Radar Road and the Romantic Road. With the Romantic Road, you can just hit the main towns in 1-2 days (since you'll be skipping most of the smaller ones in between anyway) but with THIS itinerary, I didn't put anything on here that I felt was "Skip Worthy." That doesn't mean that if you have a tight schedule that you can't eliminate some of the smaller stops, but I carefully chose each location for a reason….they are all fantastic, underrated gems in Germany!!!
So, how many days should you allow for this EPIC Germany Road Trip!?
11 Days (Minimum)
Bayreuth: Optional 1 day
Bamberg: 1 full day
Pottenstein: 1 Full day + 1 more day if you'd like to spend some time hiking in the "Fränkische Schweiz" (Franocinan Switzerland)
Nuremberg: 1-2 Days
Neumarkt in der Oberpfalz (Wolfstein Castle): Morning
Parsberg: Afternoon
Kallmünz (OR Lauf an der Pegnitz): Evening
Regensburg: 1 Full Day (but spend the night)
Weltenburg Kloster: Day trip from Regensburg
Munich: Minimum of 2 days in Munich itself. Add one more 1/2 day to Dachau. Add more for Day trips from Munich 
Ettal and Linderhof Castle: 1/2 Day combined with
Neuschwanstein/ Hohenscwangau Castles: 1/2 Day
The "Germany Under The Radar Road" Itinerary
Day 1: Bayreuth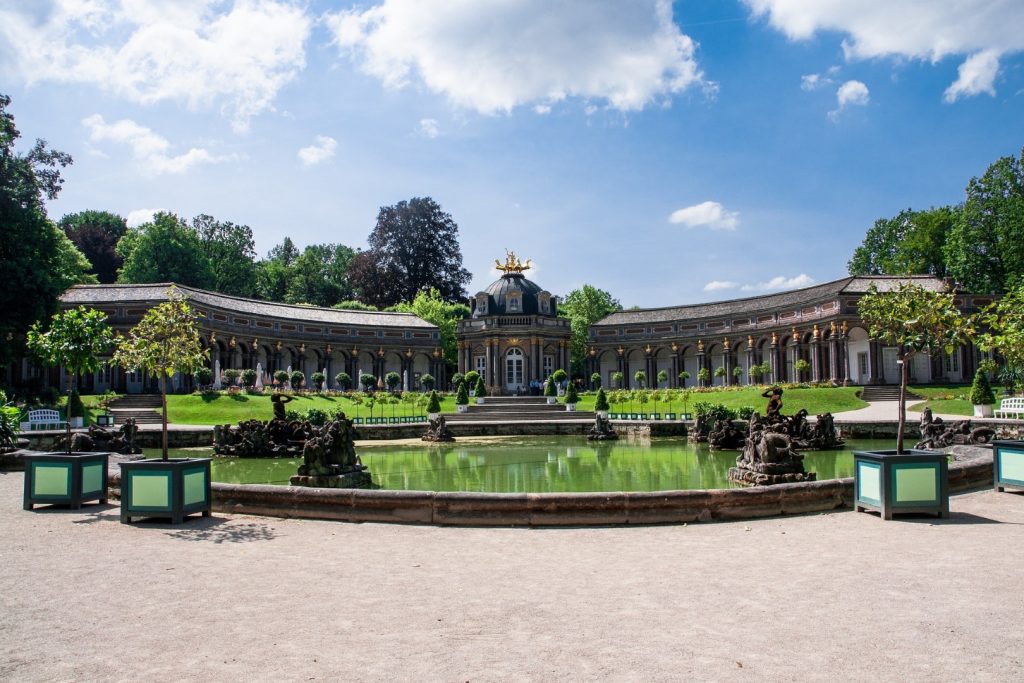 Perfect For:
Beer Lovers
Fine Arts Appreciators
I put Bayreuth as an "optional" starting point not because it isn't a great underrated gem in Germany, but because it is just slightly out of the way.
Bayreuth is a fantastically Baroque gem that most tourists completely skip (I have no idea why, though!)  If you are a lover of theater, operas, Wagner, and beer, then Bayreuth is the town for you! I love Bayreuth because it's so easy to just wander around as well!
While the whole town has this Baroque Beauty to it, the two big hitters in this arena are the Bayreuth Eremitag (sprawling grounds with fountains, gardens, and more) and the Bayreuth Opera House (a sight to behold in and of itself) and no trip to Bayreuth would be complete without touring them.
Bayreuth is also a powerhouse for beer lovers, too! With over 200 breweries in town, you are sure to find something locally brewed that you absolutely love!
Insider Tip: If you are using public transportation only and want to get to Pottentstein next, it is far easier to go straight from Bayreuth than it is from Bamberg
Day 2: Bamberg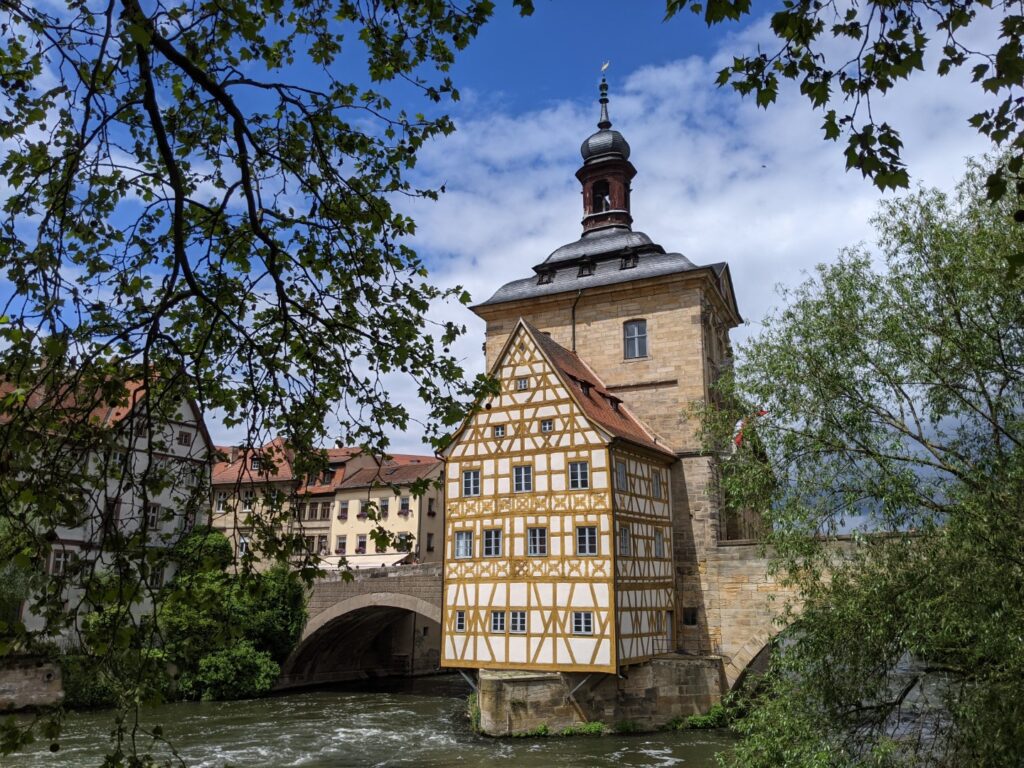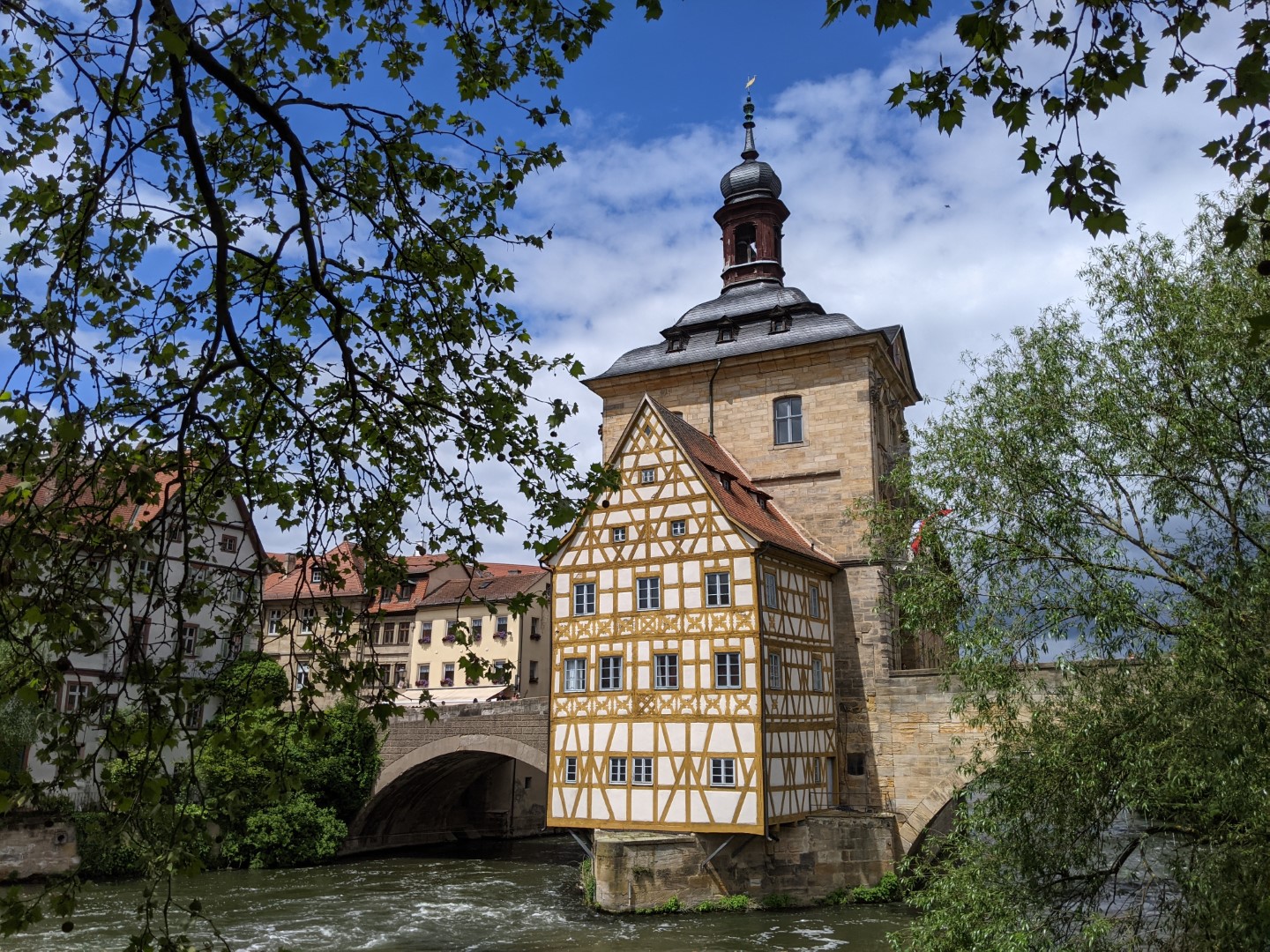 Perfect For:
Medieval Towns (cobblestone streets, half timberd buildings)
Beer
Wandering
After you spend a day in Baroque Bayreuth, you are going to head to one of my favorite towns in Bavaria, the completely charming Bamberg! People in the know will actually compare this stunning medieval town to Rothenburg ob der Tauber. After all, they both have a fairytale charm to them, they both have half timbered buildings (Fachwerkhaus) that line the cobblestone streets, shoot…they both even have a Nightwatchmen's Tour!
BUT, Bamberg has a way more local, authentic vibe to it compared to the touristy (albeit still beautiful!) Rothenburg! Oh, and beer. It's got SO much beer! It's said that Bamberg has the most breweries per capita in Germany aaaand they have the infamous Rauchbier!
Rauchbier (or "Smoked" Beer) is not for the faint of heart! The first time I had it I said, "Ew, this tastes like someone put bacon in my beer!!!" Now, normally, I freaking love bacon, and I now (after living in Germany for 10 years) like most beers here. So you'd think I'd be like "MMM! My beer tastes like bacon!!!!" Yum!!" But together? Blegh! But I will say this, if you get it fresh from one of the local breweries, I can maybe see the appeal. You'll either love it or hate it, but either way, can you actually say you've been to Bamberg without trying a Rauchbier? NO.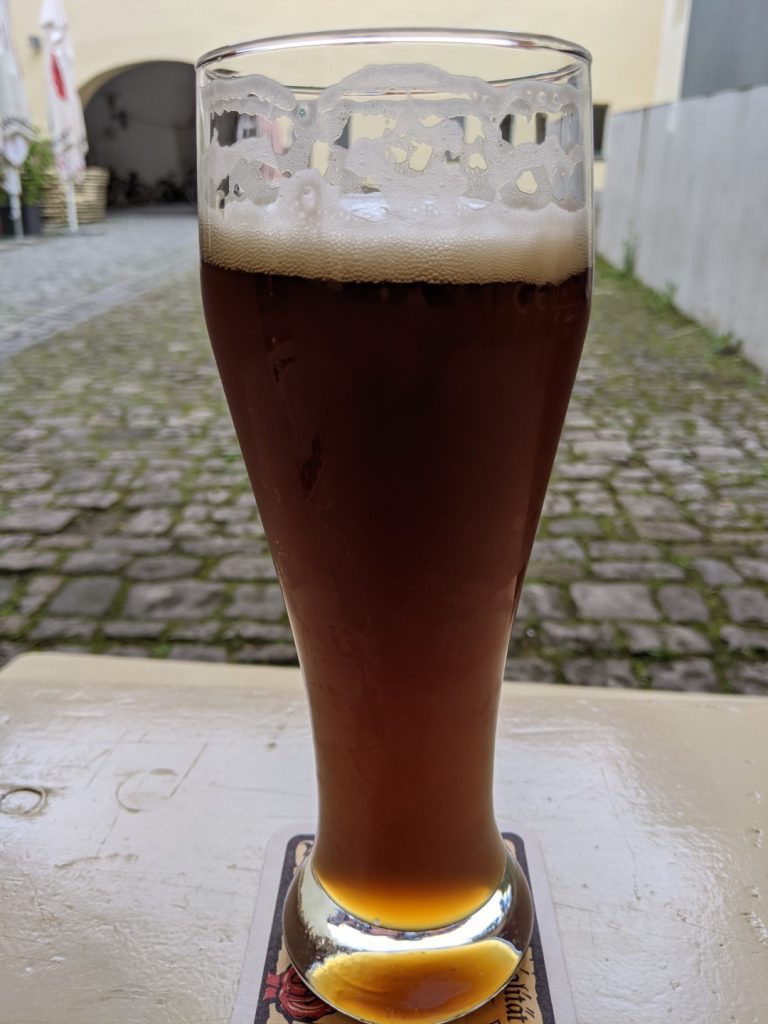 What else does Bamberg offer besides beer (and more beer)? SO much! In my experience, Bamberg is just made for wandering the back alleys and cobble stone streets but also be sure to:
Walk around the Altstadt, including the famous Rathaus over the river
Go to the Kloster Michaelsberg
Stroll through the gorgeous Rosengarten
Walk along the Regnitz River where the "Old Fisherman's Village" used to be
Take a Gondola Ride on the river!
Pro Tip: If you want to go to the original brewery that started the Rauchbier, head to Schlenkerla (but be sure to call for reservations!)
Day 3: Pottenstein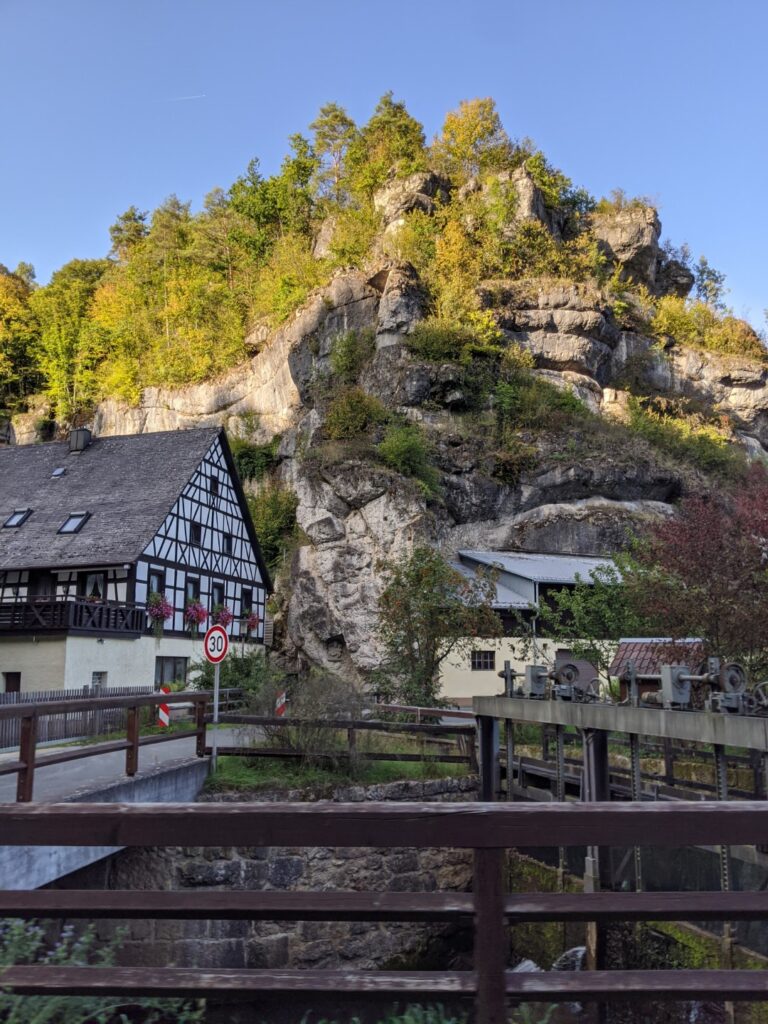 Perfect For:
Outdoor lovers
Adrenaline junkies
Today, we are going to break up some "city exploring" by getting out in nature for a bit in an area that is referred to as the "Franconian Switzerland" (the Fränkische Schweiz). A poet in the 1800s coined this term because he claimed that the karsts and geography reminded him of Switzerland's terrain. Now, I absolutely swoon for the scenery in Switzerland, and this isn't it- BUT it is still absolutely gorgeous!!! And while there are countless great places and towns to visit and explore in the Fränkische Schweiz, I love Pottenstein because it has plenty of things to do for anyone looking to make a great day off the beaten path!
Option 1: Get Out in Nature
Start your day by visiting the "Teufelshöhle" or Devil's Cave (Cost: 5 Euro)
From there, take a look at sites like Kamoot and pick a hike. You can choose between ones that are short and easy to long and more difficult. Either way, you'll get amazing scenery, insane rock formations, and just simply enjoy the break out in nature! One option is to hike up to the Burg Pottenstein (castle) to get fantastic views out over the countryside as well as the super cute village below!
If you still have time in your day, consider going to the Rodelbahn
Option 2: Spike Your Adrenaline!
Germany loves their "Klettersteig," or Ropes Courses, and Pottenstein has an amazing one! We easily spent our full morning doing the numerous courses they had that ranged from "Kid-friendly" to "This is insanely hard and slightly terrifying!" They will give you all the equipment and gear you need as well as do some "training" so that you feel comfortable and confident as you clip, unclip, and zip through the treetops!
Note: The Pottenstein Kletterwald is only open Friday, Saturday, Sunday and public holidays and only from April- October.
Prices and further information can be found here (in German, but just Google Translate it)
Next, head to the Pottenstein Rodelbahn and Freizeit Park where you'll find the super fun alpine coasters, a roller coaster, a Biergarten, and an amazing play and climbing structure if you've got little ones. But don't worry, even if you are just a kid at heart, you'll love this place, too!
If you've never ridden an Alpine Coaster, they are a blast. You get on your own "toboggan" style "vehicle" and then you control your speed as you whip around the track.
Finish with a Franconian Dinner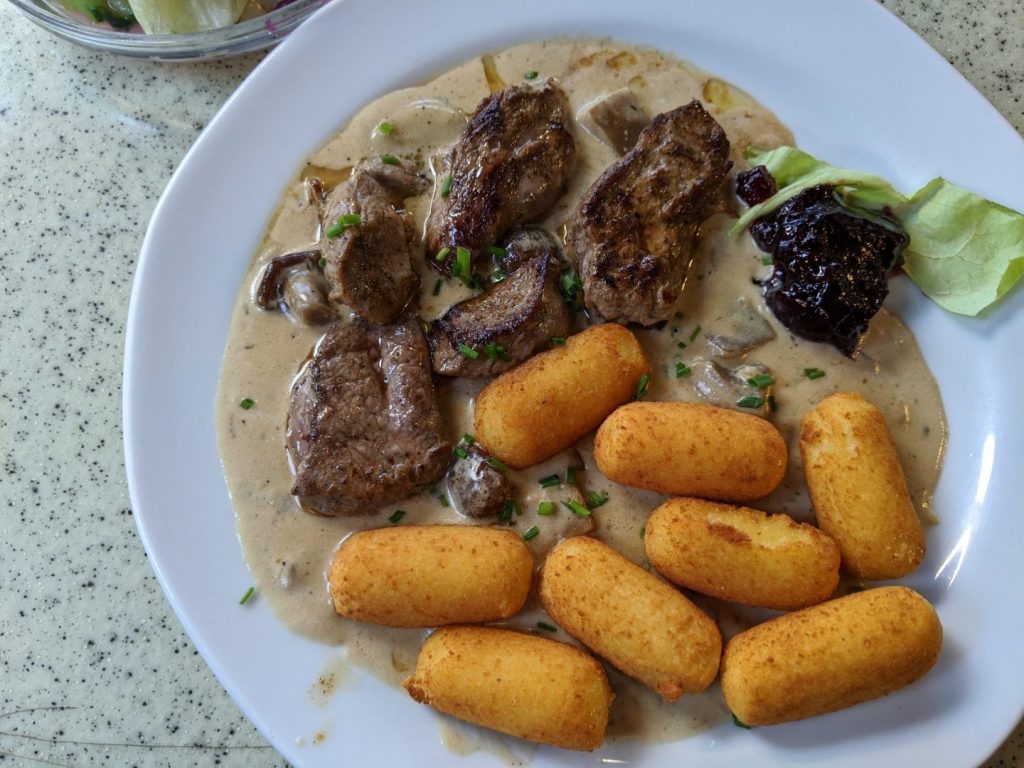 There are plenty of places you can go, but we personally went to the Bärenschlucht restaurant, which is actually at a campground. We chose to have dinner here because of the fantastic scenery underneath the stunning Karsts (there was also a playground that our kids could go play on while we sipped our local Franconian wine!). The food was fantastic and super local (like deer sausages and homemade cherry wine!) It is just a teeny tiny biergarten though, so it's worth calling to see if you can get reservations.
Day 4: Nuremberg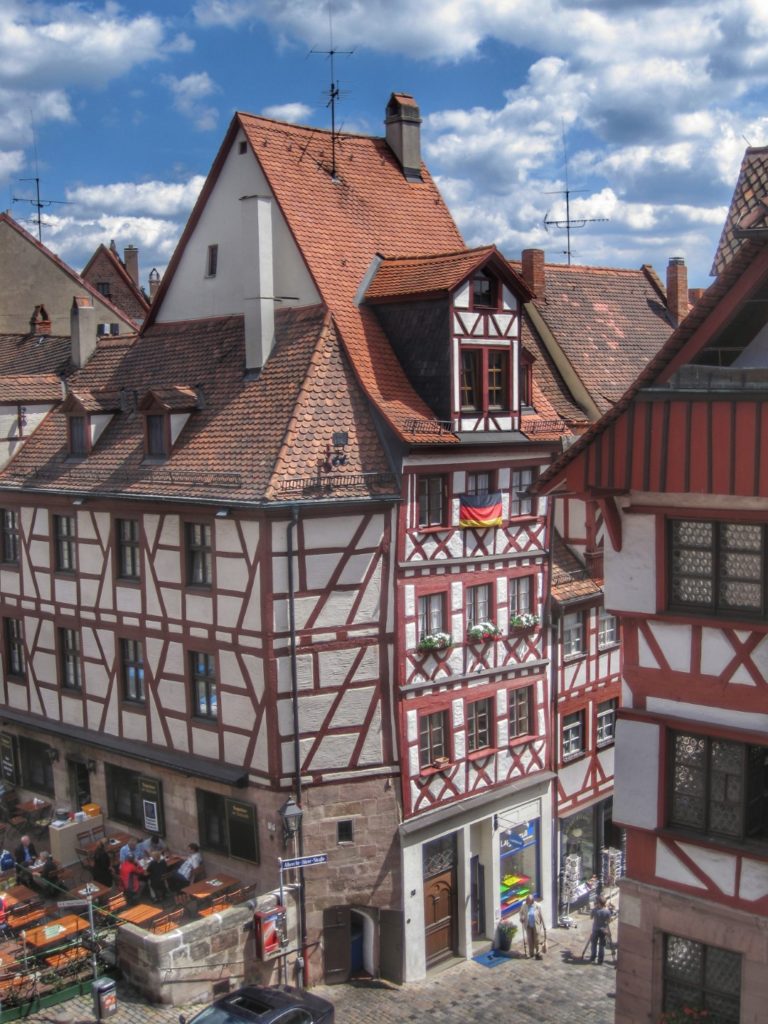 Perfect For:
It's time to head back to the cobblestone cities and enjoy the historical Nurnberg. There are plenty of Things to Do in Nuremberg (I include a self-guided walking tour of the Altstadt in this article as well) But of course, you can't miss:
A walk through the Altstadt
Fantastic views from the Nürnberg Kaiserburg
Sampling some local Nürnbergers (sausages)
Wandering down the insanely gorgeous Weißgerbergasse (Tanner's Lane)
The other thing that needs to be a priority during your time in Nürnberg is visiting the Nazi Rally Grounds to go to one of the best museums I've ever been to; the Documentation Center (Dokumentation Zentrum). If you have ever wondered how someone like Hitler could have possibly taken over a whole country (and most of Europe) with his racist and disgusting views, ideology, and concentration camps, this museum does a phenomenal job of explaining it all. One thing I greatly appreciate about Germany is its ownership in this horrible era of history. They don't shy away from admitting their faults and seeing how they can change things for the future.
Of course, if you want to make Nuremburg a "Home Base" for a few more days, there are so many fantastic Day Trips from Nuremburg you can do as well!
Day 5: Neumarkt Wolfstein Castle, and Parsberg, and Kallmünz
Perfect For:
"Off the Beaten Path" travel
Castles!!!
You want "off the beaten path Germany?" Oh, I've got "off the beaten path" for you, alright!!! At these next stops you will probably find little to no tourists! (insert excited little giggle!!) This will be a very full and long day, but great for hitting up places most tourists don't even know about. Start by heading to:
Neumarkt Burgruine Wolfstein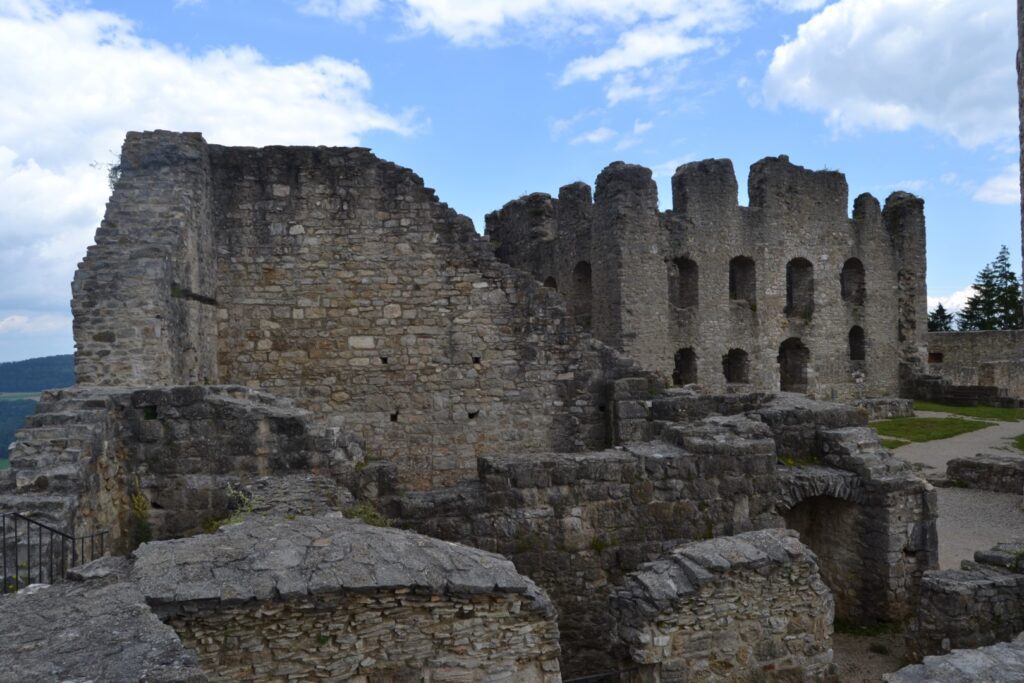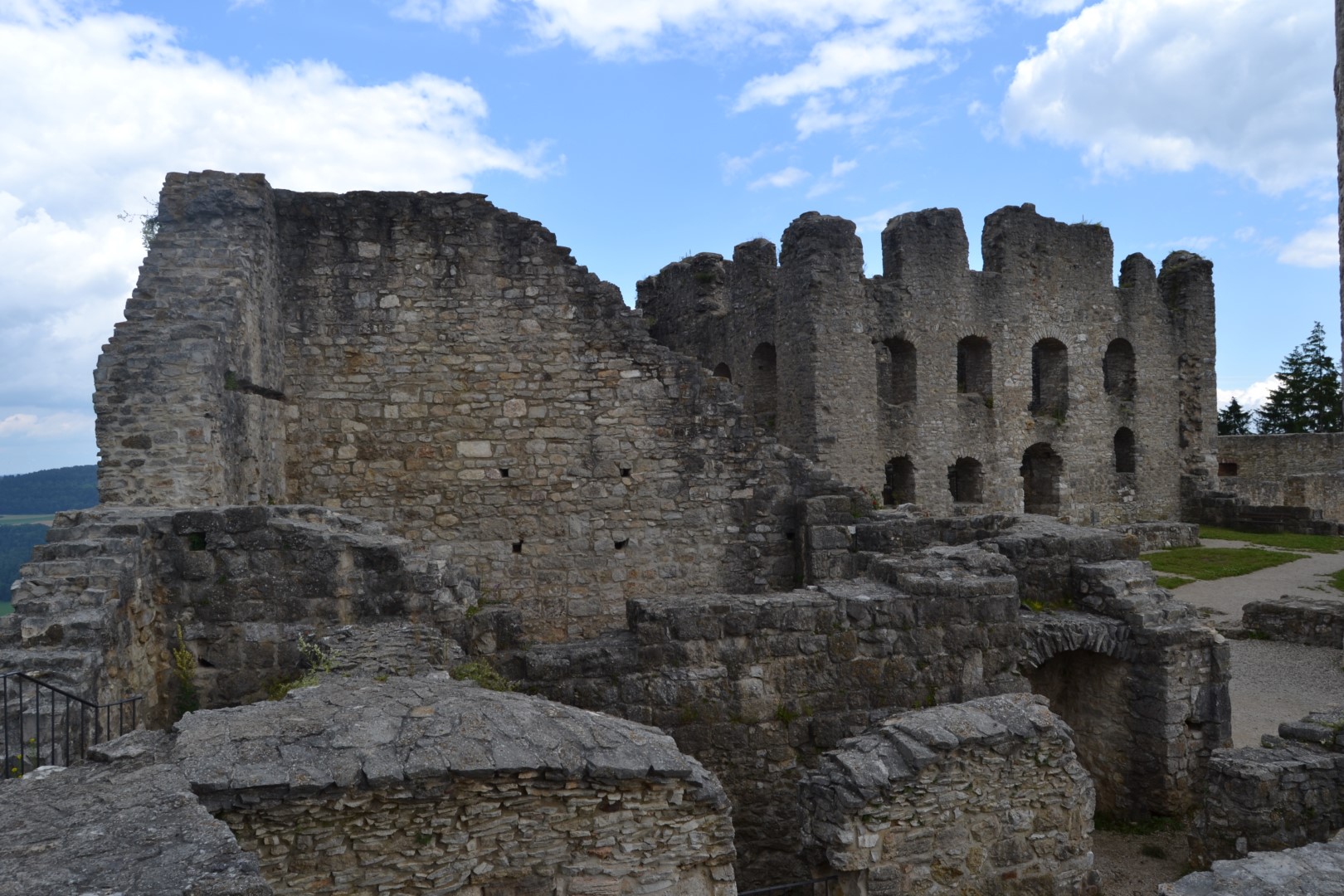 I absolutely LOVE the ruined (Burgruine) castles in Germany! There is just something about the old stone structures that let my imagination of armored knights and women in flowy dresses run wild! The Wolfstein Burgruine (Burg Wolfstein) is just the place to do this! After all, the Neumarkt castle dates all the way back to the 1100s! You don't need more than about an hour or so here, but it is SO worth the stop, especially to explore a place most tourists don't even know about and it's right along the way!!!
Insider Tip: If you are driving, you can literally drive all the way up to the castle and park right there.
Parsberg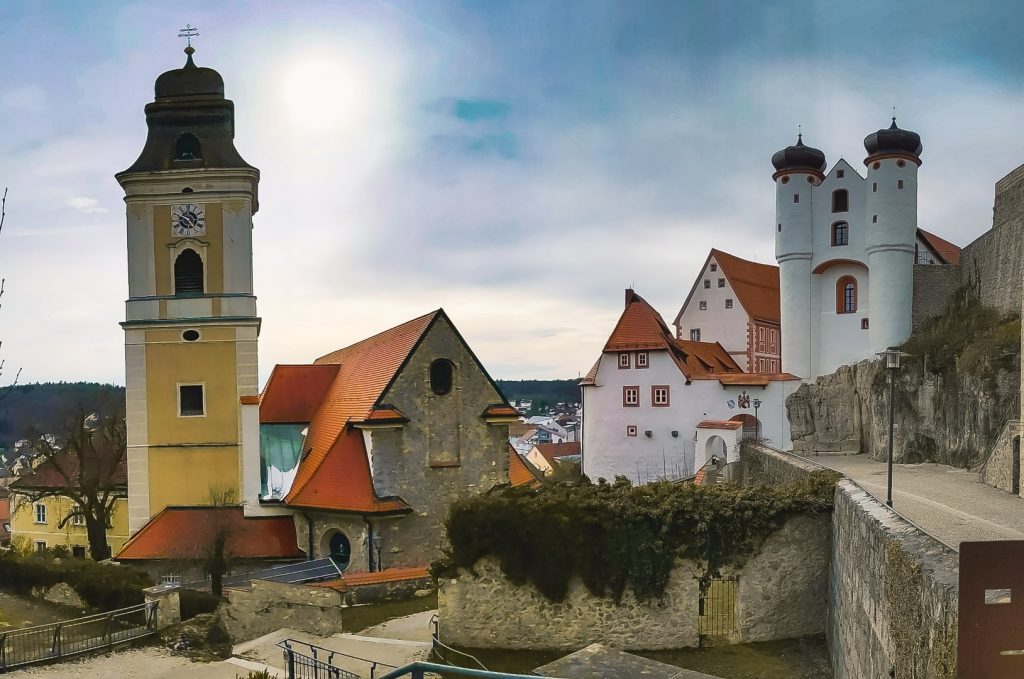 I'm pretty sure absolutely no guidebooks even mention Parsberg. It's this little unassuming town located just off the A3 Autobahn but I love it. Ok, maybe I'm super biased. Ater all, Parsberg is the first village I ever lived in Germany! I'll be the first to admit that you don't need a ton of time here, but if you want "off the beaten path" then absolutely do not miss this tiny village! Here's why:
The Burg: First, you need to go to the Parsberg Burg, the town's beautiful castle! With its onion dome and sweeping views of the rolling Bavarian countryside, it's a perfect little slice of Bavarian heaven away from all the crowds of the more touristy locations! You won't need more than about 30 minutes wandering the castle walls, but it's worth it!
Schnitzels: Now, I can't mention Parsberg without mentioning one of my favorite restaurants in Germany: The Golden Kreuz. If you are wanting one of the best fried (Wienner) Schnitzels of your life, you'll need to have lunch at this local restaurant on the main street of town. While you are there, order my absolute go-to and favorite beer of all time, the local to the area, "Kupfer." Mmmmm, my mouth is watering just thinking of it all!!!!!
(Note: this is a very locally run restaurant. They are closed both Monday and Tuesday for their "Ruhetag")
Tip: Stop at the local Rewe grocery store, which has a bakery in it. Grab some freshly made sandwiches from the bakery and some chips or other fixin's so that you can enjoy a picnic at the top of the next castle.
Kallmünz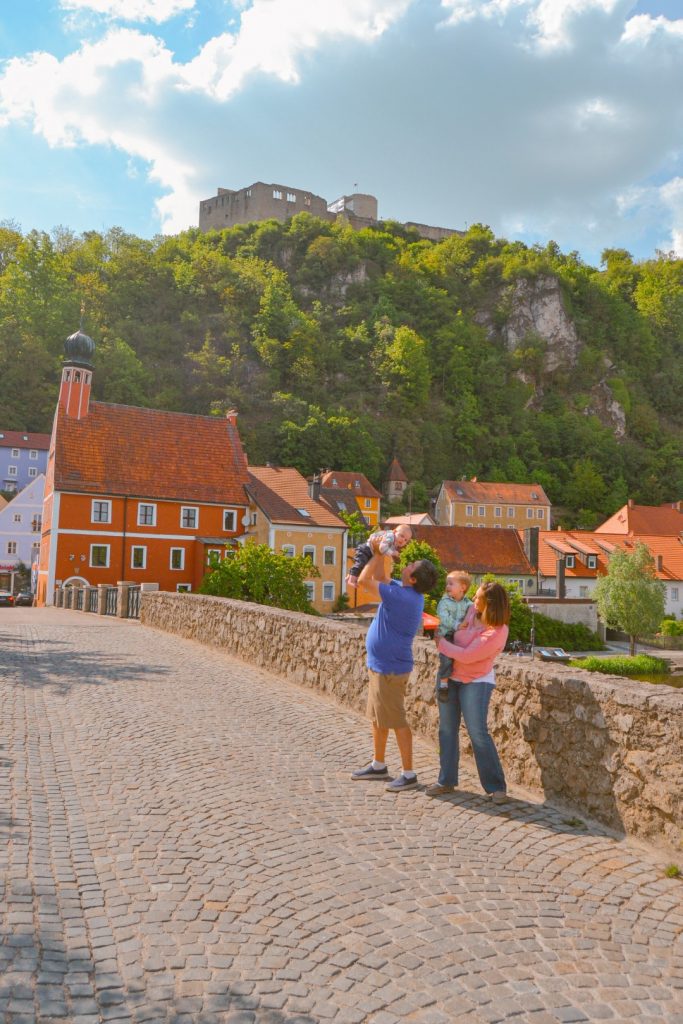 Next is one of my favorite hidden gems in Germany: Kallmünz! You'll be hard pressed to find many tourists here but Wow, is this idyllic town picture perfect!!!
You'll need just a few hours here, even less if you don't take the hike up to the castle (but you REAAAALLLLY should just for the views alone!)
Walk over the incredibly gorgeous stone bridge that has postcard views of the towering castle over the village and perfectly pastel-colored houses and buildings.
Next, find the signs to make the steep climb up to the top of the ruined castle. While it's a decent ascent, don't worry, I did it with a baby in a carrier, so it's not TOO terrible! And I promise the views of the church tower and village overlooking the river is completely worth it!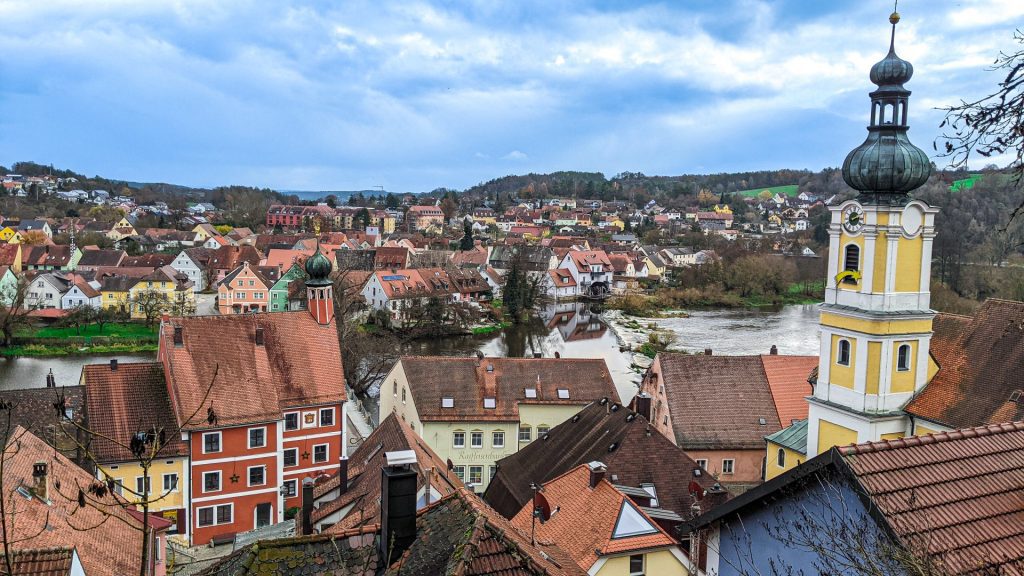 Enjoy a picnic dinner on the grounds of this beautiful, ruined castle for a truly spectacular "local" feeling and moment!
After your full day, continue driving onto Regensburg (only about 30 minutes drive) for a late check in to a hotel there.
Alternative Option: Another favorite Franconian village that is completely under the radar is:
Lauf an der Pegnitz: The perfect half day trip, Lauf an der Pegnitz just oozes Franconian Charm!!!! I mean, it's got an old, wooden mill in front of half timbered buildings, for Pete's sake! The Altstadt with its cafes in it could be taken straight from a movie set!  You can go to this town first in the day, and then take out one of the other mentioned spots on this day to make a complete day.
Day 6 Regensburg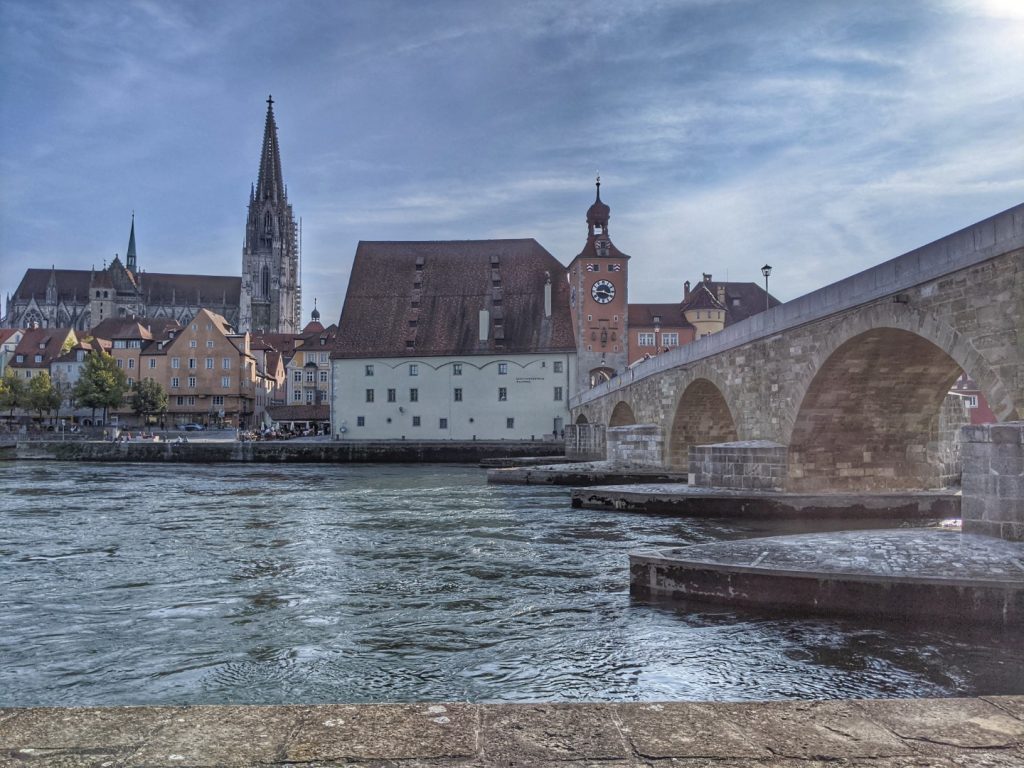 Perfect For:
Slow travel
Picture perfect German Town
Well, if I wasn't biased enough about Parsberg, I definitely am about Regensburg. This is now where I call home and I couldn't love it anymore!!! Regensburg just has this amazing, chill vibe to it that makes me pinch myself and squeal "Eeek! THIS Is Germany!!! I LIVE in Germany!" It really is one of the most beautiful towns and while tourists definitely come here from river cruises, I still think it's a totally underrated gem.
Regensburg is often described as the "Italian Germany" because the town itself is so heavily influenced by Italian culture and architecture and the ancient Roman Empire. As you wander the medieval town and the cobblestone alleys, you really may wonder if you are in Italy or Germany!!! While there is plenty to do in Regensburg for 1 Full day, use this day to just slow down like the locals. Sit at any of the numerous outdoor cafes to sip on wine or a coffee, hang out in one of the town squares and people watch as kids play and everyone orders ice creams, stroll down the Danube river, and lounge at a biergarten with views out over the cathedral!
Follow my 1 Day in Regensburg and DIY Walking Guide to really feel like a local in Regensburg, which includes the top highlights of Regensburg and an insanely atmospheric Biergarten under the trees!
Day 7: Day Trip to Weltenburg Kloster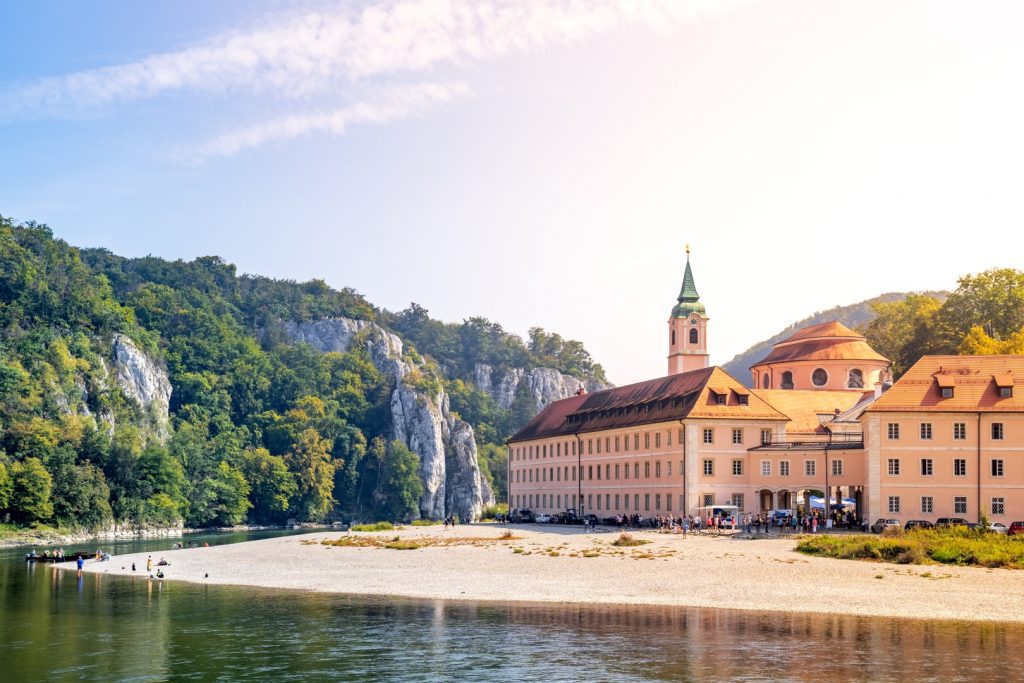 Perfect For:
Slow travel
Beer lovers
Unique things to do in Germany
One of my favorite activities to do when I have family and friends visiting me in Regensburg is to take them to the famous Weltenburg Kloster; the world's oldest monastic ran brewery! This is truly a memorable and remarkable day. Follow my complete guide on the Weltenburg Brewery for detailed directions on how to get there as well as tips to make the most of your day.
First, you are going to make your way to the nearby town of Kelheim, where you are going to get on a ferry boat that is going to glide you down the Danube River (Donau). Grab a cappuccino or beer on board and then head to the top deck to be wowed by the scenery of the amazing cliffsides and the beautiful, twisting river.
The boat will drop you off at the Weltenburg Monastery where you are free to roam around for a bit on this little "island." Dip into the Baroque church, where there is often someone playing the organ, skip rocks on the riverside beach, and of course, the main highlight is to get an amazing Bavarian lunch and fresh beer at the Biergarten. Personally, I LOVE their Rahmscwammerl (the most delicious mushroom cream sauce slathered all over a traditional bread dumpling- it's one of my favorite Foods to Try in Germany!) Their Baroque Beer has won numerous world beer awards and it is fantastic. And if it's a warm, summer day, the fresh Dunkel Radler hits the spot like no other!
Insider Tip: They don't typically do tours here, but you can email them in advance to see if you can arrange one.
This day trip should only take about 3/4 of your day, so head on to Munich tonight for a later check in at your hotel there so you can start first thing in Munich the next day!
Day 8,9,10: Munich and Dachau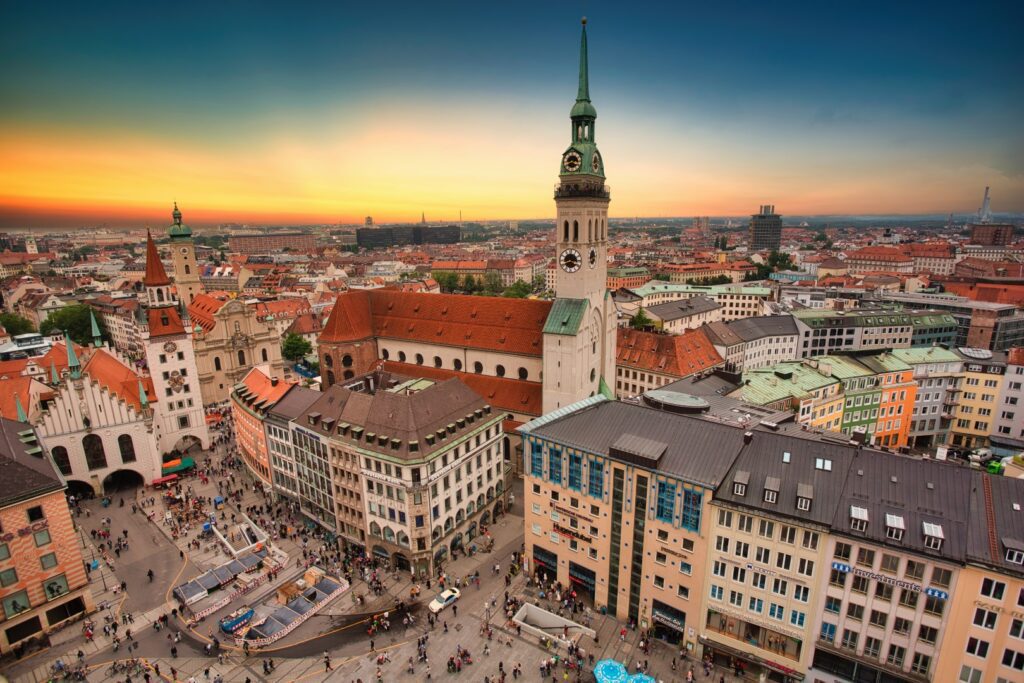 Perfect For:
Let's now base ourselves in Munich for a few days. While this has been a bit of a whirlwind German Road Trip bouncing around night to night, I actually almost always prefer to find "Home Bases" while traveling. Munich is the perfect place to get one hotel for numerous nights so that you don't need to keep hotel hopping!
Follow my 3 Days in Munich Itinerary. This itinerary gives you 2 full days of exploring all of Munich and then allows for time to go to the Dachau Concentration Center on the third day.
In Munich you'll get to experience all the main sites like:
The Marienplatz
Grab a beer at the Hofbräuhaus
Enjoy dinner at one of my favorite Biergartens in Munich
Choose between palaces and museums
Stroll the English Gartens and watch river surfers
More
And while it's difficult and typically really hard to stomach, Visiting the Dachau Concentration Camp is a must. It's a tough day and often emotionally draining, but is so important to vividly and painfully remember the history of the Holocaust so that we can fight for a better future and not have acts of atrocity such as this happen again.
Getting to Dachau from Munich is actually really easy with these Steps by Step Instructions I made for you.
Day 11: Ettal, Linderhof Palace, Neuschwanstein, and Hohenschwangau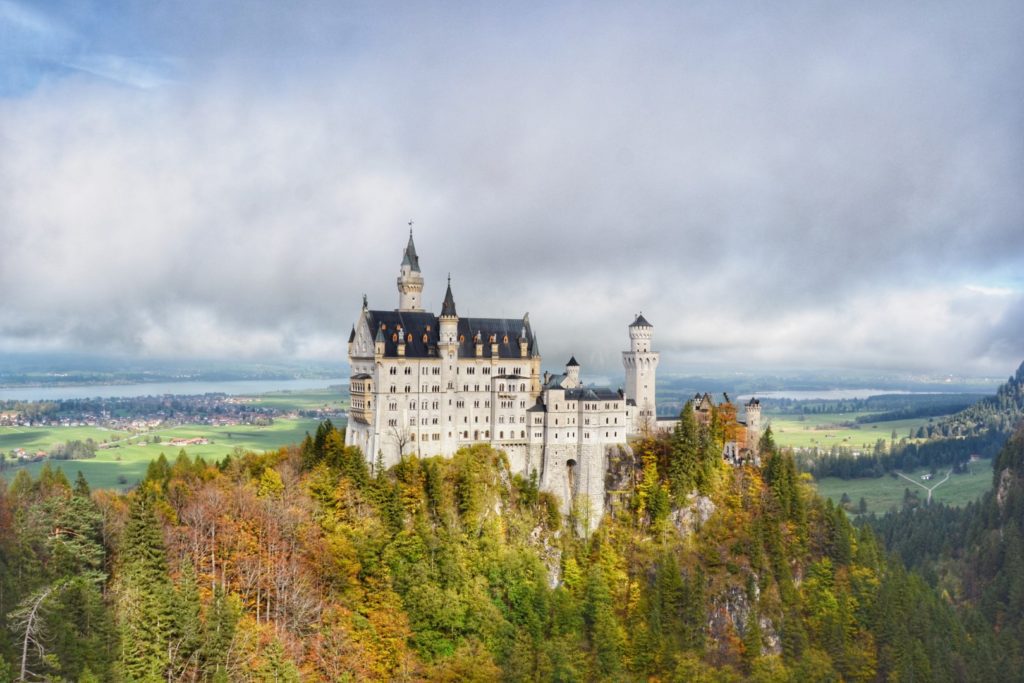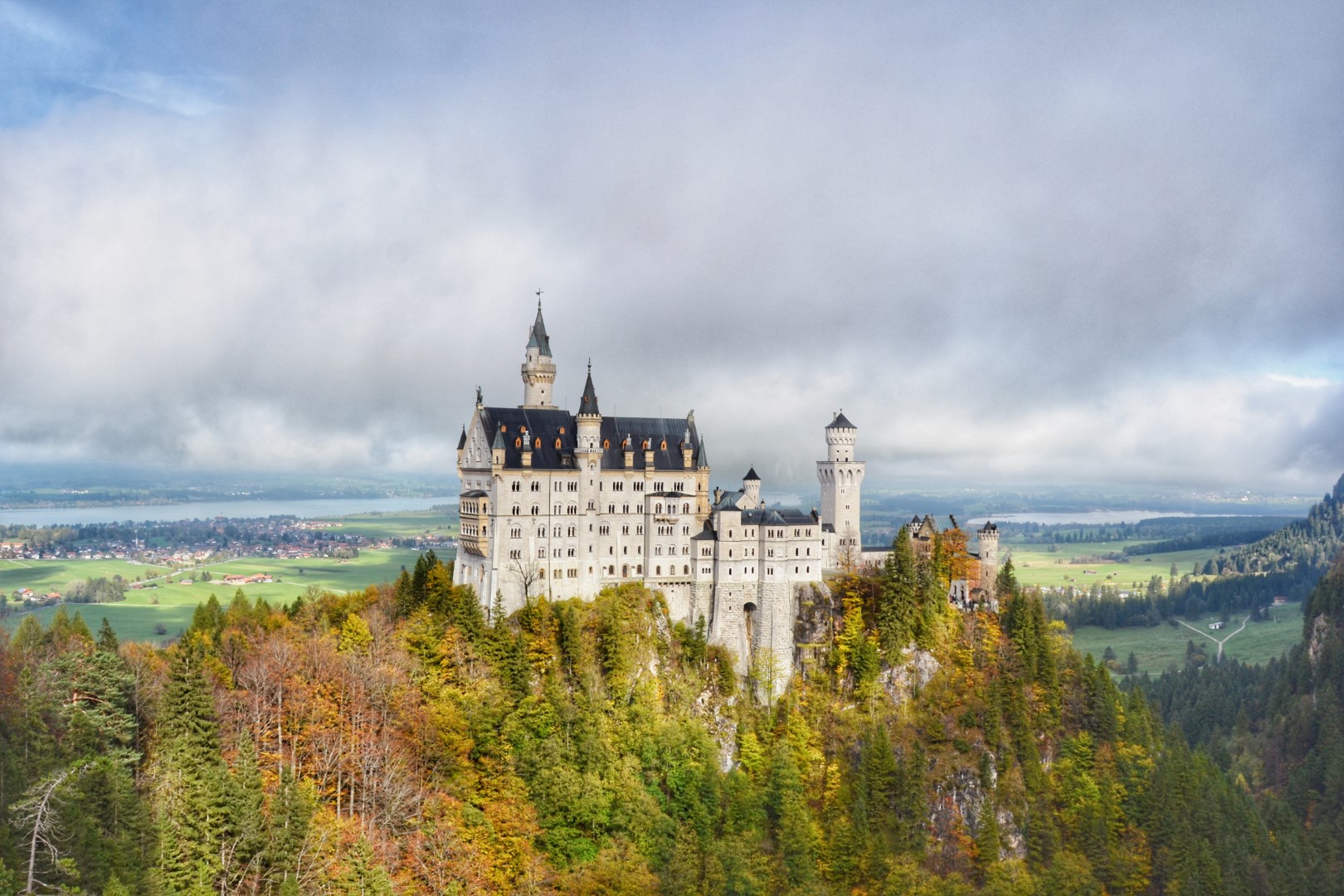 Perfect For:
Today, we are going to wrap up one of the best road trips in Germany with the grand finale: The Cinderella Fairytale Neuschwanstein Castle (oh and a few other, less traveled to, must see pit stops!)
If you'd like to, you can do Neuschwanstein from Munich as a day trip. However, in doing so, this would be a REEAAAALLY LONG day if you intend on doing the other stops I recommend as well, but it is still possible, especially if you want to continue to keep your hotel base of Munich.
In order to make the absolute most of your day, follow my Linderhof and Neuschwanstein in 1 Day Guide. Essentially, you will: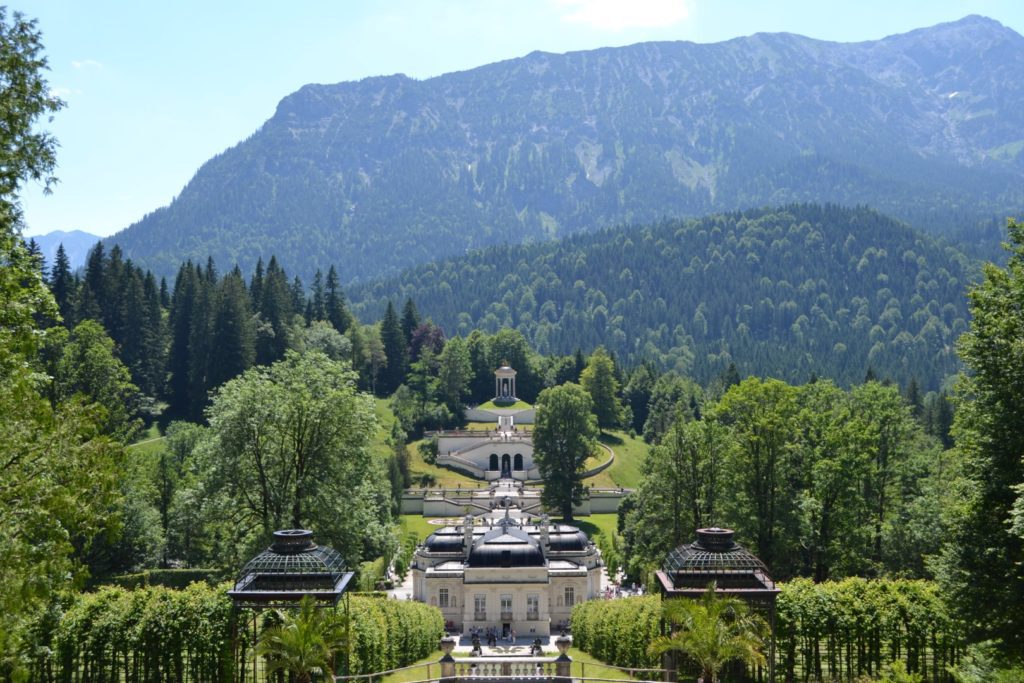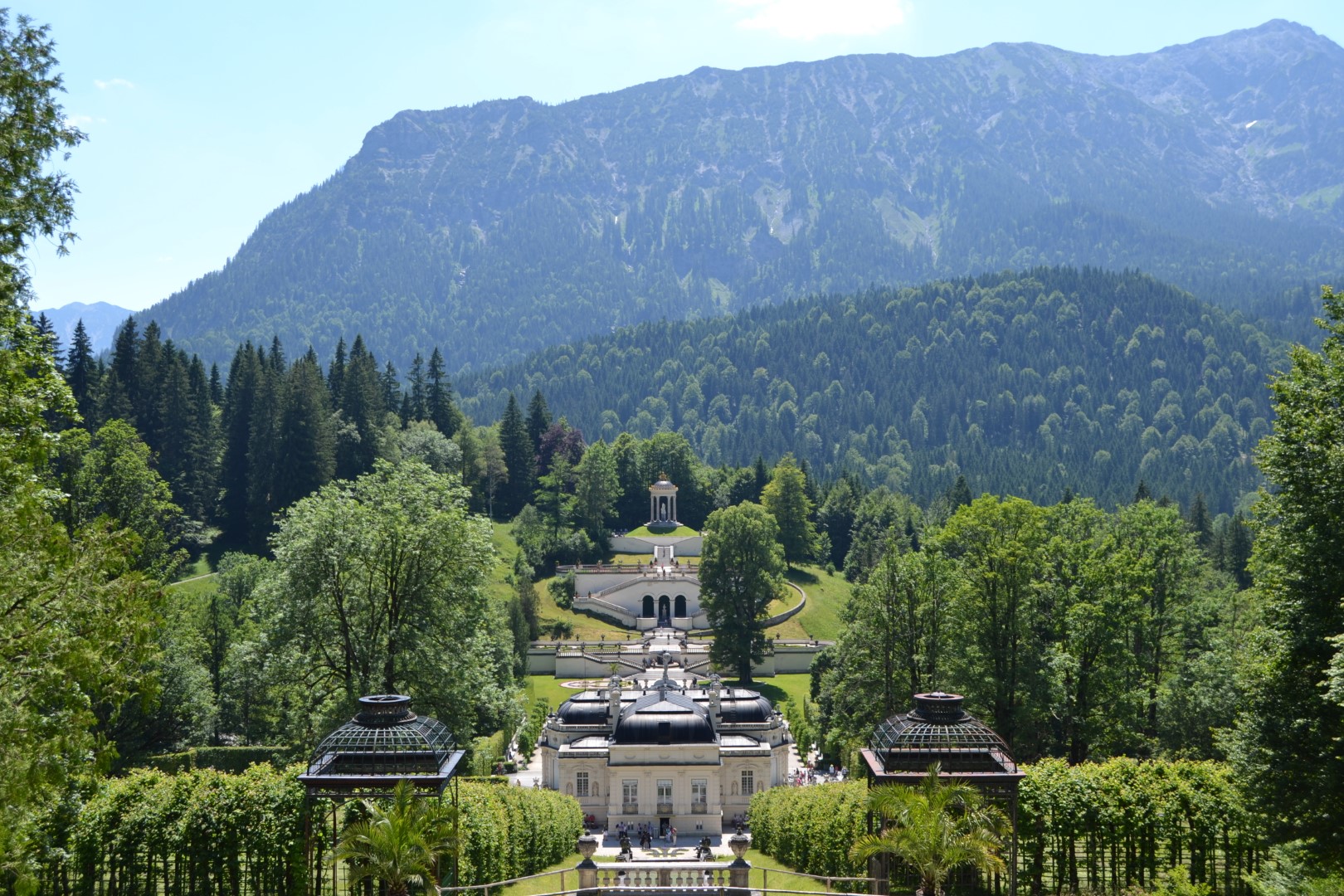 Do the Linderhof Palace in the morning
Go the Ettal Brewery for lunch (I personally really enjoyed the Sauerbraten made with fresh Dunkel Bier!) and visit the Ettal Monastery
Spend the rest of your day at Neuschwanstein and Hohenschwangau
If you have decided to stay in Füssen for the night, you can pick from one of my Top Recommended Hotels with Neuschwanstein Castle Views
Alternative: If you want to flip your day, you could do Neuschwanstein in the morning, Ettal for lunch, Linderhof in the afternoon, and finish your day getting to a hotel in the charming Alpine town of Oberammergau.
And that's it!!! You just completed an absolutely epic, memorable, and "less touristy" road trip in Germany!!! (And dare I say it….better than the Romantic Road!?) I have absolute confidence that you will have loved every day you spent on this journey and will have made countless memories to take back home!