[This post may contain affiliate links where we earn a small commission. Please see our disclosure for more information and thank you for supporting our site so we can continue to bring you awesome content for your travel inspiration!]
It's been about a year since we've been in full Lego mode in our household. To be honest, I actually don't know who has been enjoying the Lego kits more; my 5 year old son, or my husband, who even built a Lego Space Station.
Since we've been on a mission to explore Theme Parks in Germany, I knew that Legoland Germany HAD to be on our list. What better time than to surprise my son for his 6th birthday to do a full on Legoland Birthday!!! Why? Well, several reasons.
The first should be obvious; we wanted to give him an awesome birthday!
But, the second reason is a bit more selfish, and that was because I knew that there was a Legoland birthday discount. Well, not discount. A FREE Legoland Birthday Pass to be exact! #ParentWin!!!
Note: Our experience and this offer were at the Legoland in Germany. However, keep reading as I cover what you can look for at a Legoland near you for other Legoland Birthday Packages and how you can make a special birthday at any Legoland.
In this article, I'll cover EXACTLY how you can get your own free Legoland Ticket (in Germany), what to expect at the park on your birthday (and at almost all the parks, worldwide), the Legoland Birthday Packages you can book (such parties and even special hotel packages) and even at the end of this article, I'll cover what each Legoland Resort may specifically offer on birthdays.
You might also be interested in reading
Legoland Germany Review, Tips, and Tricks to Maximizing Your Trip
How to Celebrate a Birthday at Legoland
Below, I give the exact steps for getting your free day at Legoland for your child's birthday, but if you aren't in Germany, here are a few ways you can celebrate no matter which park you go to!
Get a Birthday Button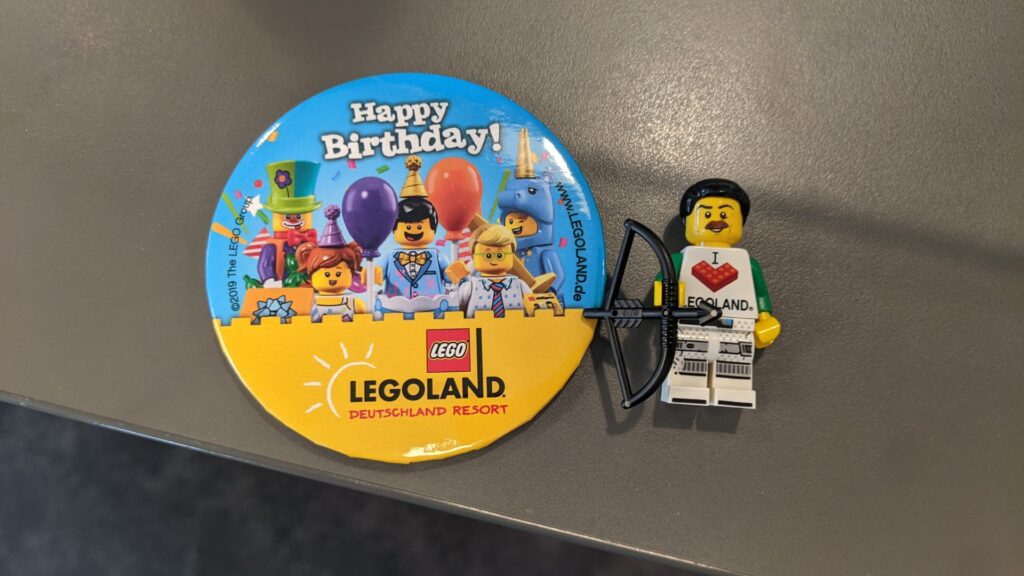 Many of the Legoland Resorts offer a "Birthday Button." It doesn't really give you anything extra, but depending on how old your kid is, they may think it's the most special thing in the world! Of course, that also means they'll get plenty of attention from others in the park, especially the workers, which makes anyone feel like a VIP!!!
SURPRISE Birthday!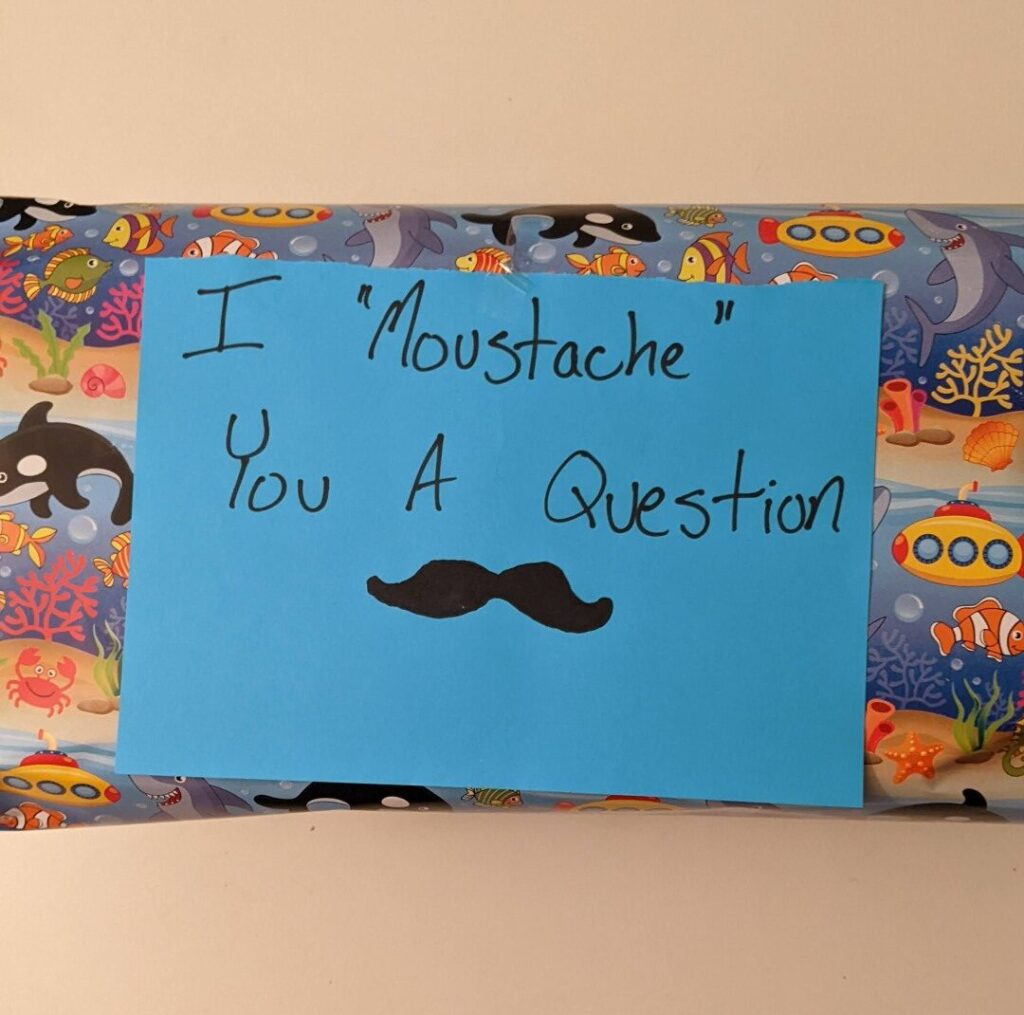 It takes a bit of finagling, but if you can, doing a surprise birthday party at Legoland is epic!
We had our car all packed up the night before while the kids were asleep. When the birthday boy woke up, we let him open one of his gifts….a huge Lego Kit!
But on top, we wrote a note that said, "I Mustache You a Question" (he had a mustache themed cake and family party) When he took off the wrapping paper (which really should have been Lego Wrapping Paper now that I think about it!!) it said, "Do You Want To Go To Legoland ?"
When he read it, it took a few minutes for it to register. So I asked him myself, "Do you want to go to Legoland for your birthday?" and he said, "YES!!! OF COURSE, I WANT TO GO TO LEGOLAND!"
Obviously, depending on the location and your proximity to the resort, you may have to plan differently with flights, etc. But, you get the point.
Alternatively, we debated just saying we were going to go on a Birthday Adventure for the day and then pull up to the park for the big reveal, but we decided the build-up of the car ride was going to be fun!
Have a Special Lego Shirt
In addition to the Lego Kit that we gave the birthday boy, when we told him to go get dressed, we had a new, Lego Shirt that he could wear (pictured below while waiting at the Jungle X-Pedition ride). Personally, I regret not getting this one for myself! No truer words could be said by a parent!
There are all kinds of different ones, like Ninjago(apparently, Ninjas are ALL the rage with his Kindergarten class!), Lego Mermaid shirts, and more for you to choose from for your own kiddos' interests. Personally, I regret not getting this one for myself! No truer words could be said by a parent!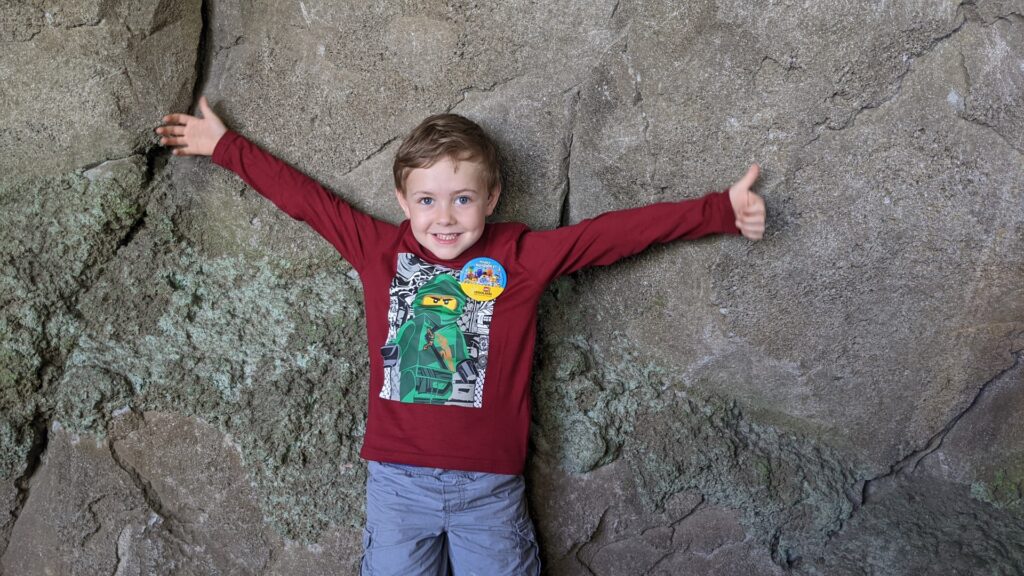 Birthday Kid's Choice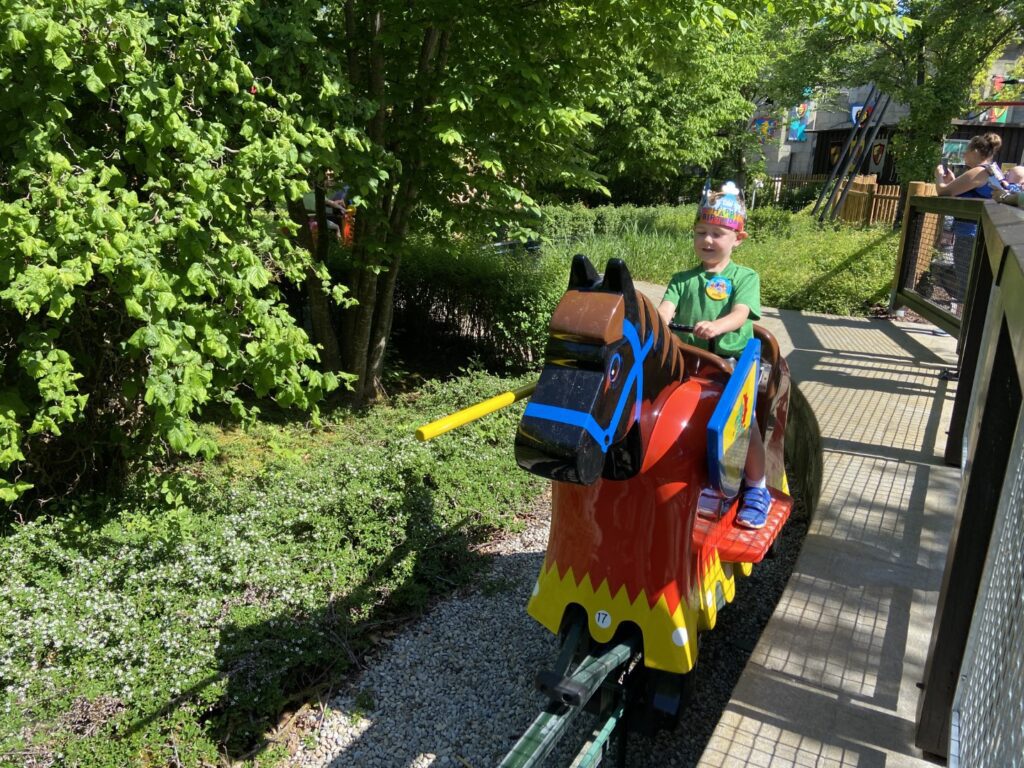 We have two other children in addition to the birthday boy, and if you are a parent to multiple kids, you know the delicate balancing act of, God forbid, giving special attention (even for special days) to just one child.
However, we really like making days like birthdays unique, so we made sure to let the birthday boy choose the very first ride as well as lunch.
He also got to choose one special treat throughout the day- his choice!
VIP Birthday Hotel Package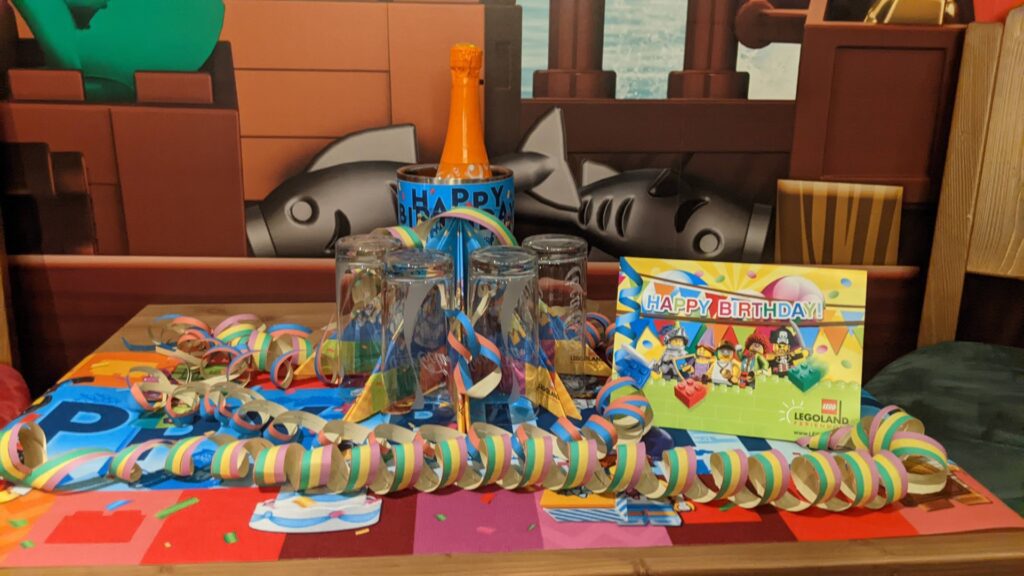 At several locations, they have special birthday packages at the hotel. For example, at the Windsor Legoland and the Germany resort, they have a VIP Birthday Upgrade, which gets you cake, balloons, lego decorations in your room, and a swag bag of goodies like a lanyard, VIP badge, and more.
Here in Germany, our room had several Legoland Birthday signs all over (On the front door, over the doorframe in the room, on the bunk beds), streamers around the room, several balloons, a special Legoland birthday card, and even a bottle of (kids) "Bubbly." Not surprisingly, he was most excited about a brand new lego kit that came all wrapped up that he got to open.
Or
Decorate Your Own Room
If your Legoland Hotel doesn't offer a specific birthday package, do it yourself!!
Have a few birthday decorations packed in your suitcase and send the kids and your spouse off to explore the hotel or a nearby playground for a bit. While they are gone, quick!
Blow up a few balloons
String up some streamers
Have a few small gifts wrapped in Lego Wrapping Paper that you can set out on their bed. This was the Lego Kit that came in our birthday package. How fitting!
If you are really organized, bring along a cake, or even just something easy like their favorite cookies for a birthday dessert and top it with these lego candles.
You can always just buy this Lego Birthday Party Supply Package to keep it simple!
Legoland Free Birthday Admission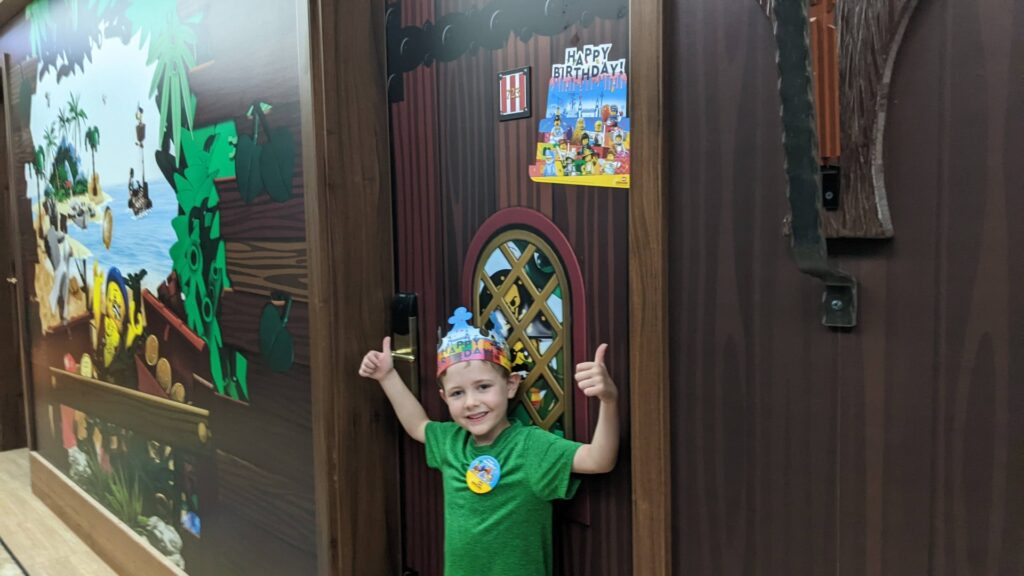 Who It's Good For
Legoland Germany
Kids ages 3-11 are eligible for free entrance on the day of their birthday (kids under free are free admission regardless). Unfortunately, Legoland is not open all year, so in order for this to work out in your favor, it has to be during their limited opening season (Typically April- November). And yes, it must be ON their exact birthday.
How to Get the Free Legoland Birthday Ticket
It's actually really simple! Just go to the Legoland Birthdays Registration site. You'll need to input your information such as:
Name
Address
Birthday Kiddos' Name and age
Date of Request for Ticket
You will also need to upload a passport or birth certificate photo for age verification.
How You'll Get the Free Legoland Ticket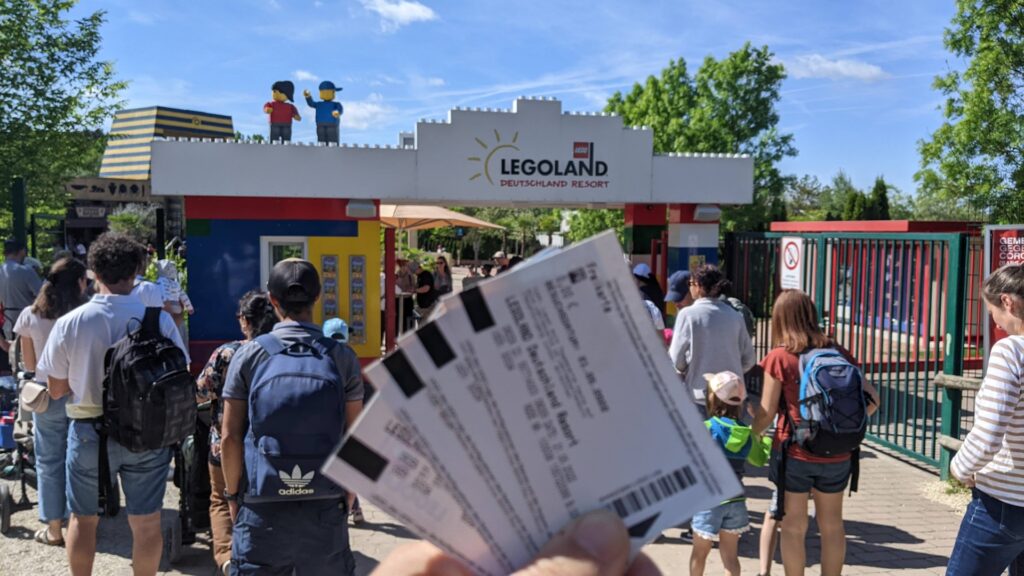 Just make sure you apply for the Birthday Ticket at least 1 week in advance, as there is some processing time. However, once approved, they will simply email you the PDF ticket and confirmation and you are good to go! (We picked ours up at the Hotel Reception since we were staying there anyway)
Note: If your child is under three, while they are free, they do still need an "0 Euro Ticket" which you can register for when you get your own tickets at https://www.legoland.de/en/tickets/
What Legoland Parks Offer Free Birthday Entrance?
Right now, I believe Germany is one of the only parks to offer Free Admission to Legoland for Birthdays
Each country's specific birthday package may vary slightly, but I know the following countries/ Legoland resorts have birthday room packages you can upgrade to.
Europe
Denmark
Germany
The UK (Windsor)
Malaysia
If you are staying at any of the other ones, just inquire with the hotel at the time of booking to see if they offer any fun birthday packages.
Depending on the location you are at, you generally get things like: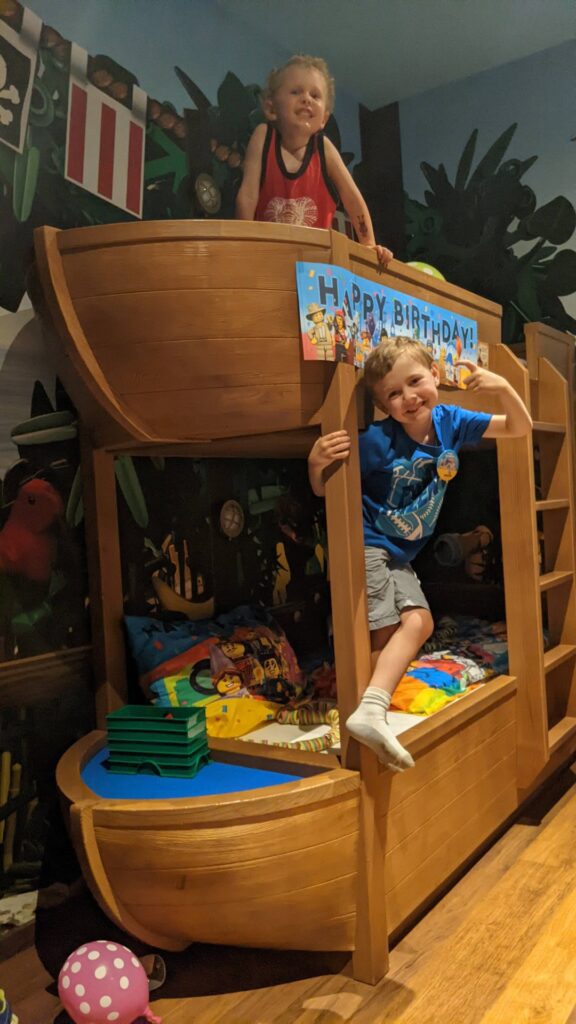 A decorated room on the day of the birthday
Balloons
Swag Bags with things like VIP lanyards, buttons, etc
Some even offer a cake!
Here's exactly what we got in our Birthday Room Upgrade:
Birthday sign on door of room
Several Balloons
Birthday sign on bunk beds
Birthday sign over door frame into main room
Streamers on all the beds and throughout the room
Decorated Birthday Table with streamers, card, and "kids champagne"
A brand new Lego Kit (wrapped for him to open)
What are some of the other Legoland Birthday Discounts?
Germany
As mentioned, you can get free admission on the day of your kiddos' birthday (ages 3-11) at the Legoland in Germany
Dubai
When you visit on your kids' birthday, you can get 3 free Priority Ride passes for your child AND up to 5 friends.
Denmark and California and Florida
Ask for a Birthday Button/ Badge. You'll get plenty of attention from staff but not necessarily special perks or discounts.
Windsor (UK)
Notify the staff at the Guest Services team and get the birthday kids' name on the Birthday Board and also get a complimentary Birthday Badge to wear all day.
Malaysia
Get the Birthday Badge and you may even be able to get an Access Pass, which helps skip the lines!
Having a Birthday party at Legoland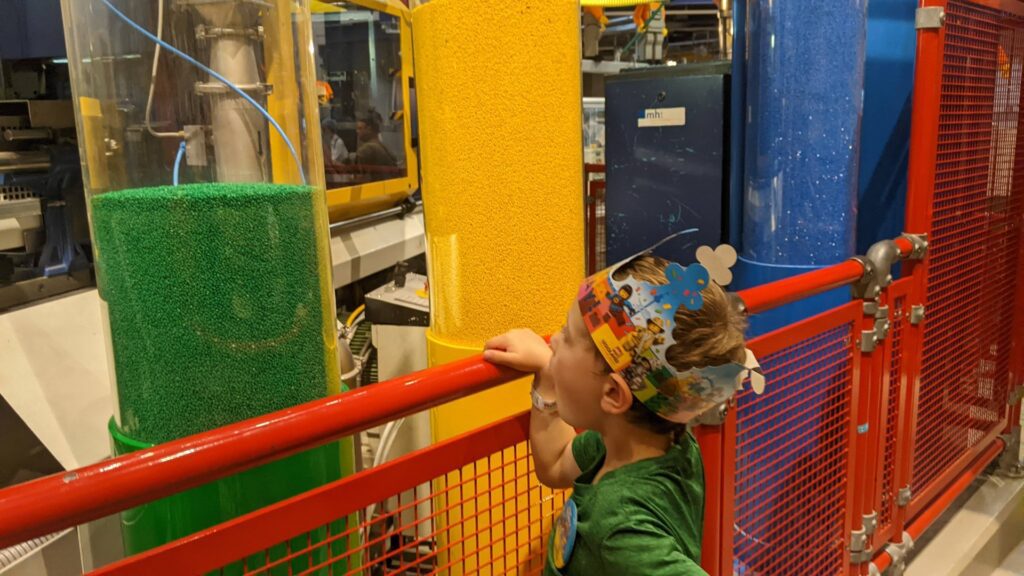 Having a Legoland Birthday Party may just be your kids' dream party! For us this year, it wasn't an option due to Covid, but almost every park has "Legoland Party Packages" you can choose from. Some have various levels of packages which include different amounts of people, for example.
If your Legoland Park isn't holding birthday parties right now either, you can always ask about group discounts and do a little DIY party.
If you've been to a Legoland and they offered something for birthdays that I don't have listed, please let me know so I can add it for other families looking for the info! Danke!
Disclosure: Legoland Deutschland Resort provided us a one night's stay with an included Birthday Theme upgrade and 2 days park admission. As always, all experiences and opinions are my own.