[This post may contain affiliate links where we earn a small commission. Please see our disclosure for more information and thank you for supporting our site so we can continue to bring you awesome content for your travel inspiration!]

Hey there. I'm LeAnna!
American Expat living in Bavaria. Mom of 3 who insists on dragging my kids to, "Seriously, another booooring Castle!?" (Yes, my son actually said that to me once. Insert eye roll and smallest violin played ever for him).

Oh…. and owner, creator, and passionate writer of one of the best Germany Travel Blogs out there: Wander In Germany (well, at least according to my readers).
And I am happy and honored to be YOUR German Tourist Guide today! And since I actually LIVE here in Germany, we go way beyond what your typical Germany Travel guide book may offer and suggest (those are good, too…but let's dive deeper!)
How To Use This COMPLETE Germany Travel Guide
This page was designed to get you familiar with why you can trust me, LeAnna, your local guide to Germany travel (Spoiler alert: I live here!) but more importantly, this is like your roadmap for how to plan a trip to Germany. You can basically just follow along and go down the rabbit holes of things like train travel in Germany or off the beaten path Germany itineraries or you can skip around to the sections that YOU need most, like hotel information, Oktoberfest guides, etc. Basically, I've got it all in here to get you started to help you plan. If you need to jump straight to the topic you need help in, click on it in this Table Of Contents.
You'll Find In This Article:
Not Your Average Germany Travel Blog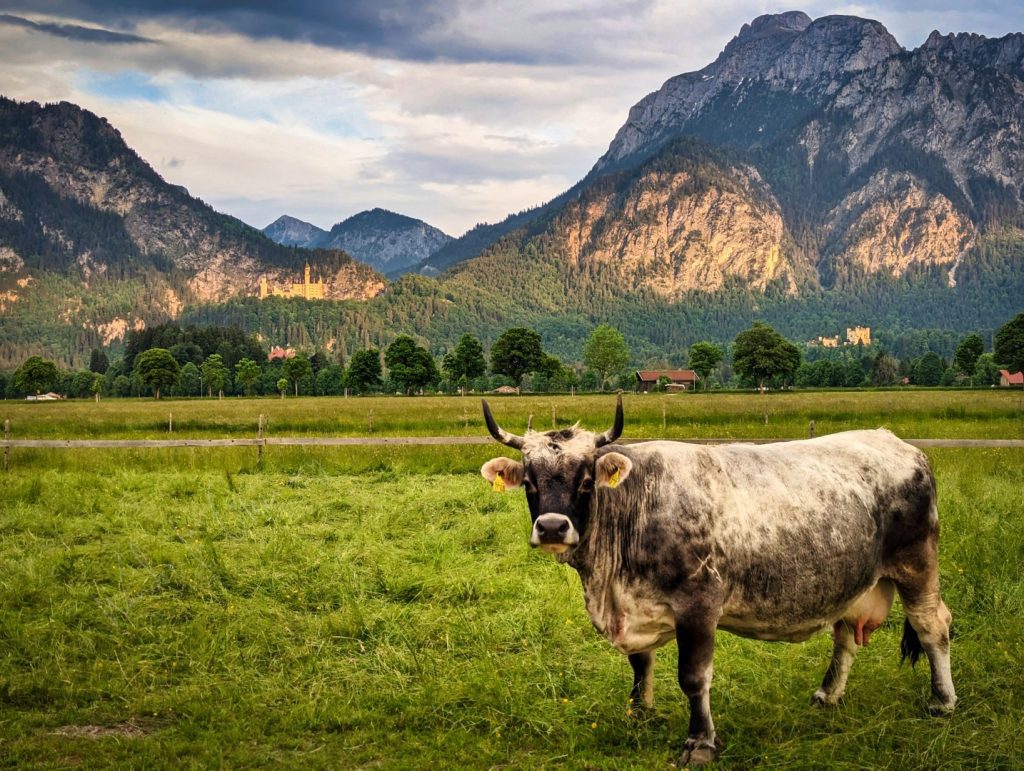 Look. I see you. You are planning that once-in-a-lifetime German Trip! (Or, maybe you're actually a repeat traveler on round 2….or 3…..or….) And you are torn. You are coming to Germany for a reason. It's famed for those magical fairytale castles, the largest beer festival in the world, and some of the oldest Christmas Markets in Europe! And you want to see it all!
But those feel a bit…..well, touristy and overrun. (I mean, do Germans really even wear Lederhosen after all!?!?) You want "GERMANY OFF THE BEATEN PATH!" You want cozy memories to look back on
But here's the problem with THAT. Places like Neuschwanstein Castle and events like Oktoberfest are famous and everyone flocks to them for a reason; they are special, really cool, and yes, absolutely still should be seen!
So what if we could combine "Iconic Sights with Authentic Delights"? See the "Must Do's" and "Must Sees" of Germany while supplementing it with "Like a local." What if we really can do the Bucketlist AND Beyond!?
Because, let's be honest.that beaten path is worn down because those things really SHOULD be encountered but that doesn't mean we can't supplement it with AUTHENTIC and genuine experiences in Germany along the way! I'm telling you. We can have our Kuchen and eat it, too!!! mauahahah!
So, yeah. I absolutely AM going to tell you that you should go from Munich to Neuschwanstein! (But shhh…. I'll also tell you how to find some absolutely magical viewpoints of the castle completely away from the tourists, where to go in the morning for another fairytale castle to counter the "This feels SO touristy" vibes, AND offer you my personal recommendations so that you can check "Visit a Magical Castle in Germany" item on your list (AND enjoy it, too!)
And I do that over and over on the Wander In Germany Travel Blog. Oktoberfest? Yeah! If you are in town during September (yes, September- NOT October!) Absolutely experience it!!!! You're in Germany, baby! Oh, but hey….you absolutely, positively, can't miss one of these other festivals in Germany as well, mmmmk!? I give you a travel Germany guide that is both realistic, authentic, and genuine, and yet that Bucketlist Traveler in you will also feel fulfilled and content that you saw the classics!
Think of me like your personal friend telling it like it is, all while having your own personal travel guide for Germany.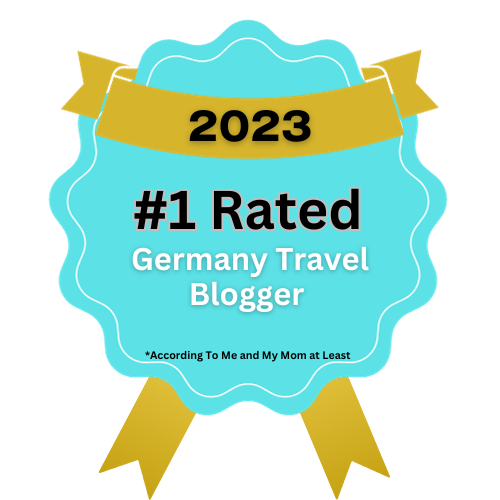 Want to Join My Newsletter for Even More Great Stuff?
Helpful Trip Planning Tips and Ideas
Upcoming Events in Germany to Look Into
Me mentioning cheese probably too many times
Special Deals Curated only for the WIG Community

What to Expect While Traveling in Germany
~ From classic Bierhalls and Oompah bands to the little, unknown festivals with cows high in the mountains that are deeply rooted in tradition and culture.
~ From fairytale castles to devastating history we must not forget.
~ From delectable, fried Wiener Schnitzel mit Pommes to surprising regional dishes that will have your mouth watering for years to come.
~ From the enchanting Black Forest to the rich, melting pot of urban cities like Berlin.
* There really is no one or best way to visit Germany. As long as you are combining top sights, with unique culture, add in a side of delicious food, wash it down with a local beer or wine, then you are sure to enjoy your trip to Germany!
TL; DR (Most Visited Articles on WIG)
Don't have time to read what all my German Tourist Blog has to offer? I'm not (too) offended. Here are the the most visited articles that readers come to on Wander In Germany.
Planning A Trip to Germany
Alright, so let's get into the real meat and gravy (well, in this case, the Fleisch und Soße) of planning a Germany trip.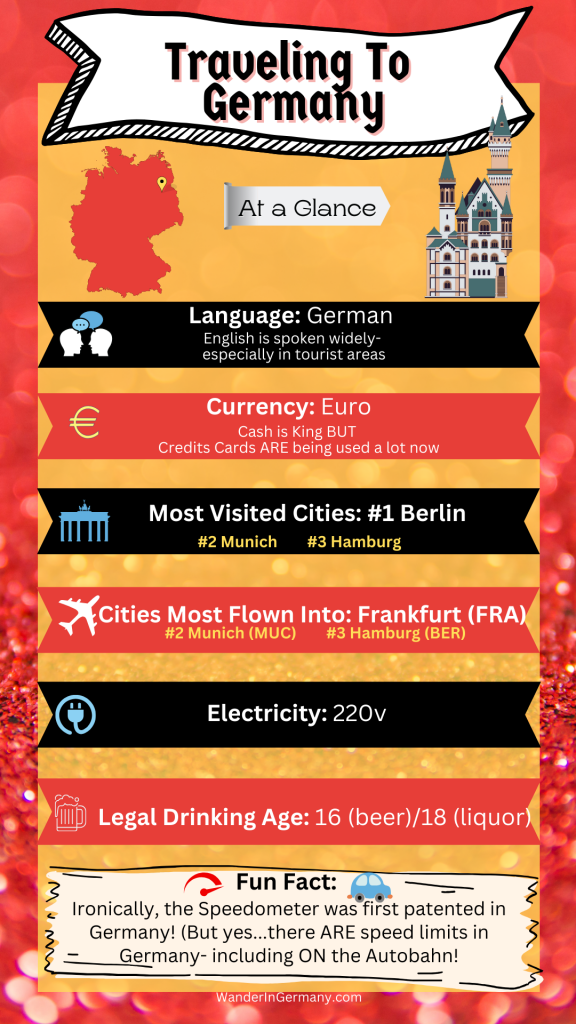 Germany Travel Tips
There are plenty of things to get yourself acquainted with when it comes to understanding what it is going to be like traveling in Germany. Here's what you need to know before even leaving.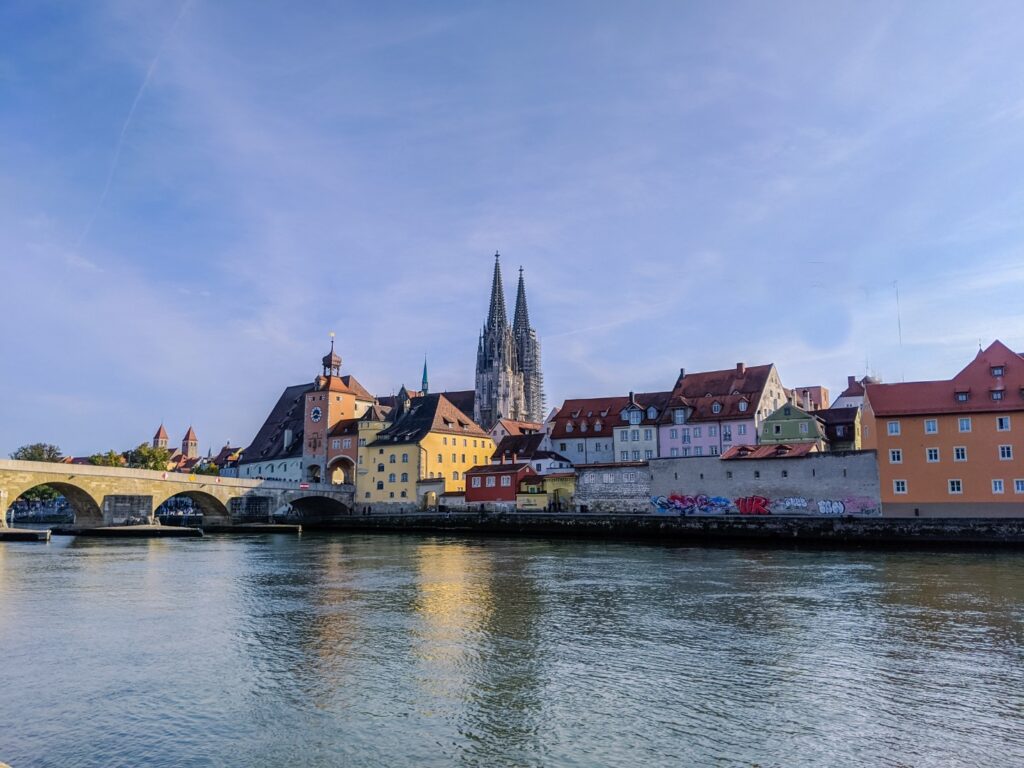 LeAnna's Top Places To Visit in Germany
Yes, there are WAY more places I love. But, for first timers, here's some "Germany hotspots" as well as more "Insider" options that I personally love and recommend.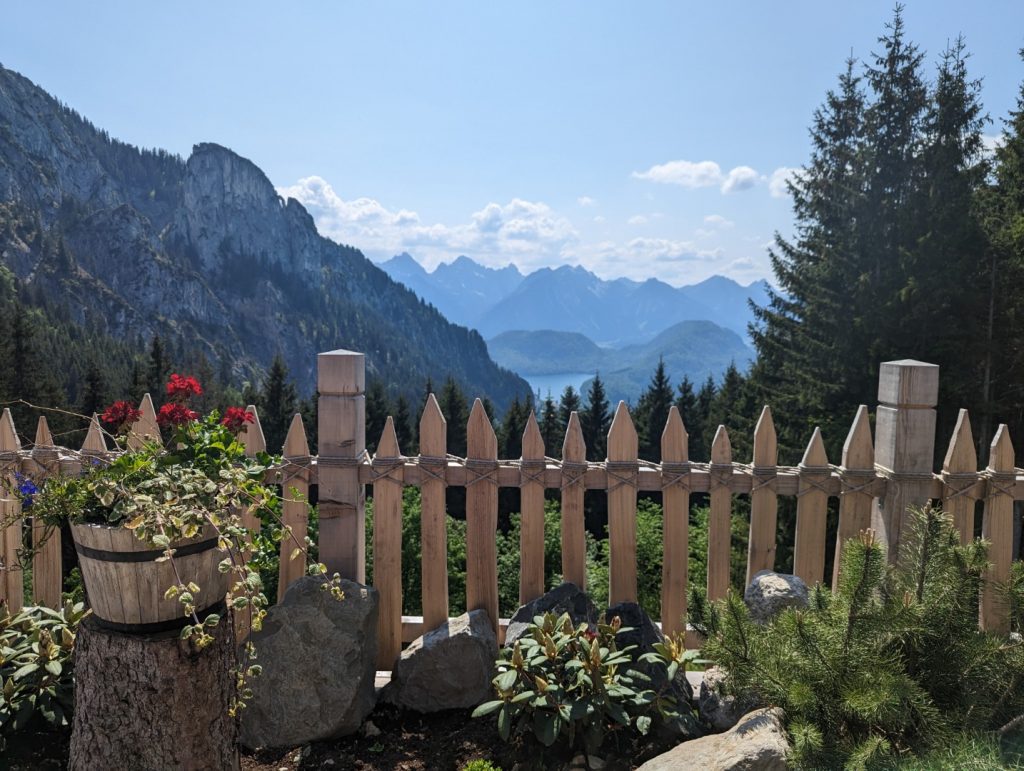 Are you finding any of these guides helpful? It's travelers like YOU that help keep this blog running. Thank you so much for your support!
Best Time to Travel in Germany
Every season has its pros and cons. But one thing is true no matter the season in Germany…bring an umbrella!!! (no, seriously!)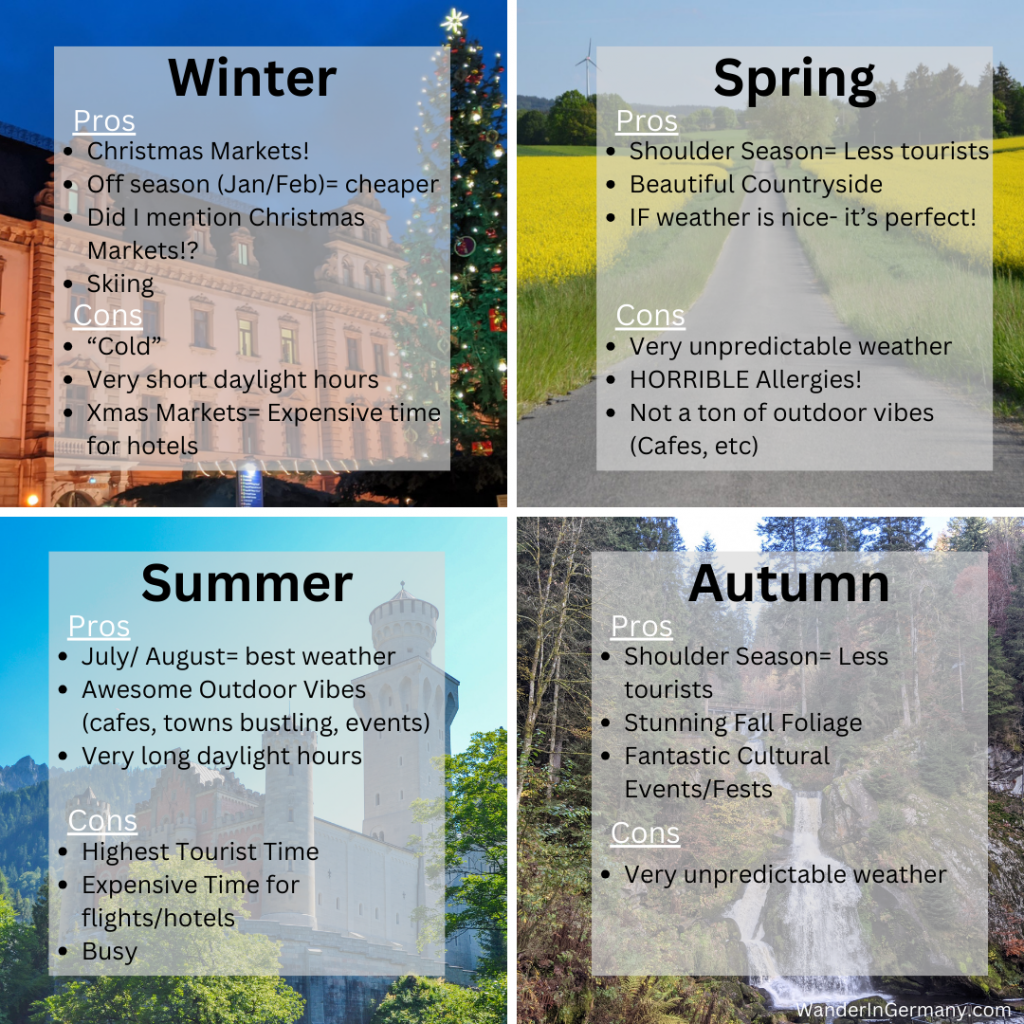 How to Travel Germany: Car vs Train
Another very common question I get asked is "What is the best way to travel Germany? Should I rent a car or take the trains?" This is a tough one to answer and it often comes down to how much time do you have, your budget, and where exactly you want to go. By going through my guides, you'll quickly be able to figure out the best option for YOU.
Driving in Germany
I promise it's actually not very scary! And yes, there ARE speed limits (sometimes).
Read My Ultimate Guide To Driving in Germany Here
I walk you through everything you need to know from FAQs (Which side does Germany drive on, do I need an international driver's permit, so just how fast CAN I really go on the Autobahn??? And more) to driving rules that are much different than what you might be used to, and signs you absolutely must know!
Already know you need to rent a car in Germany?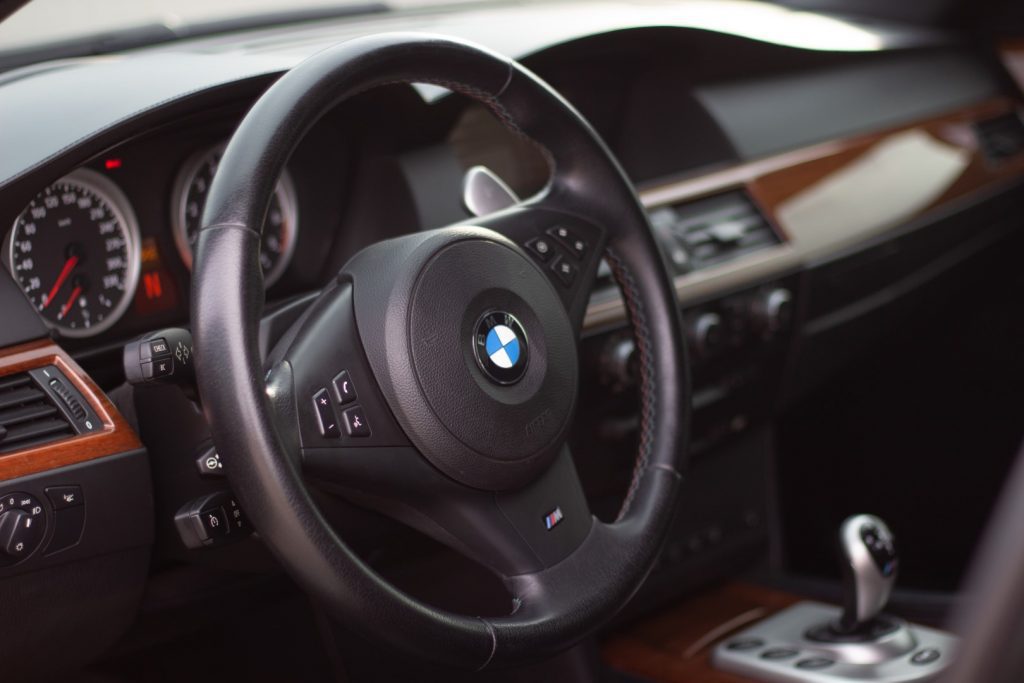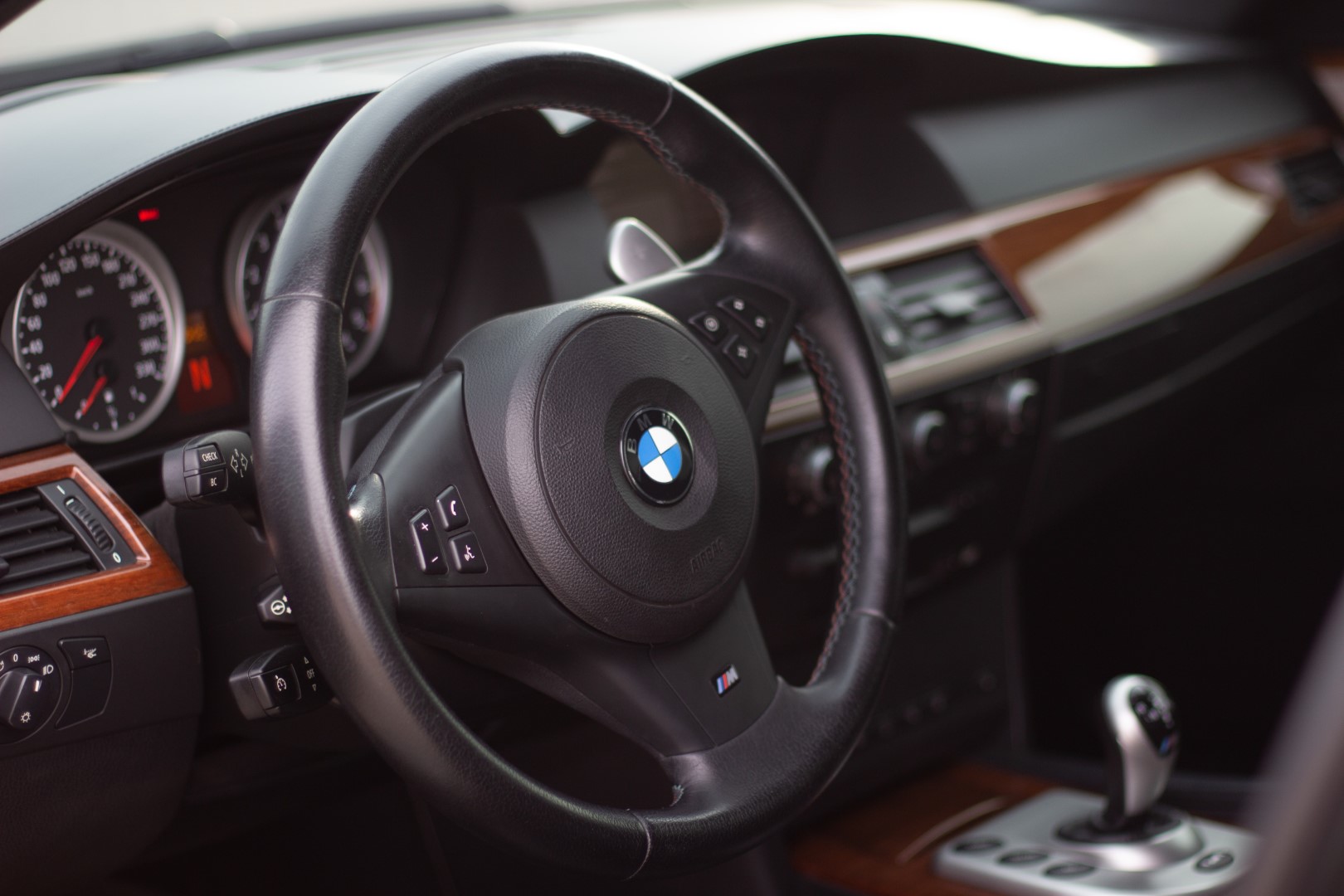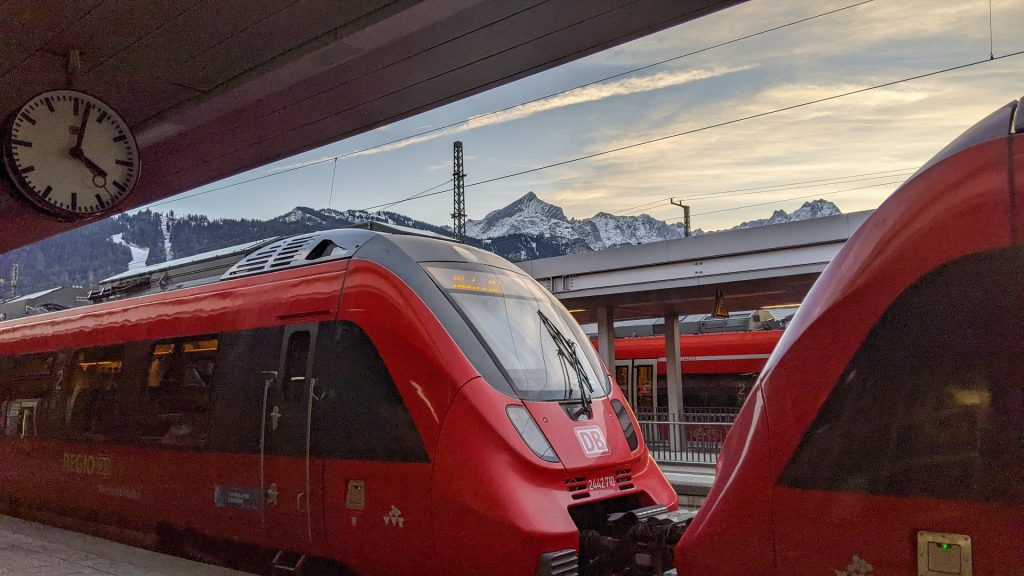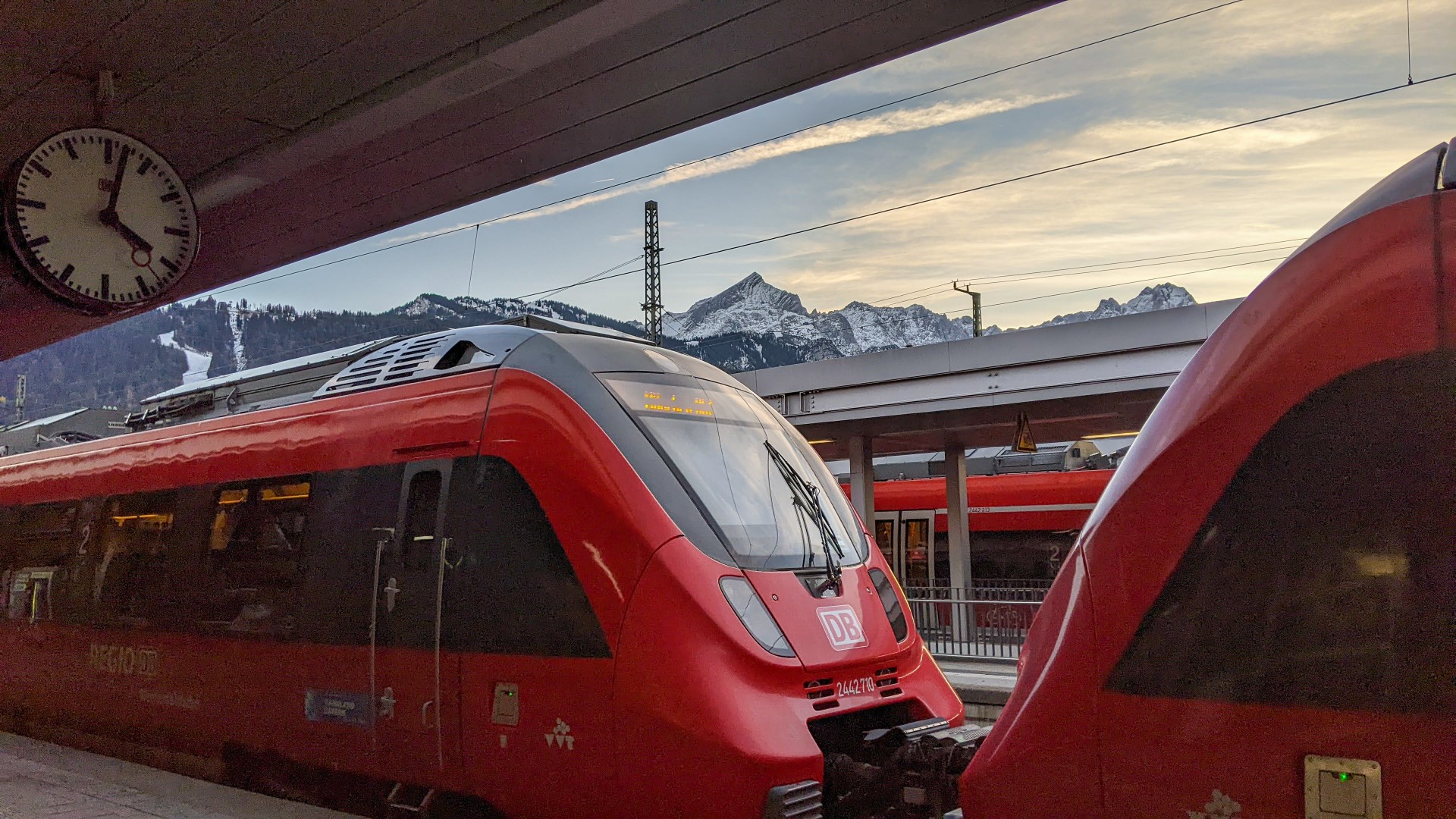 Unique Experiences and Things to Do In Germany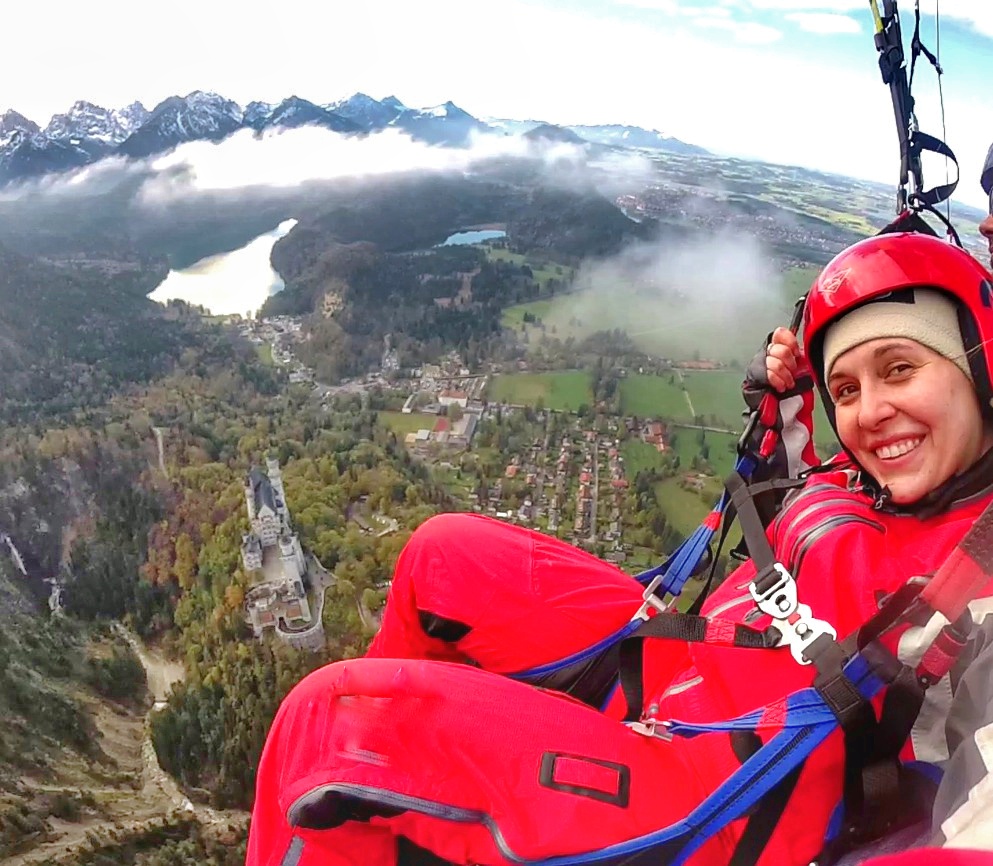 I get asked all the time, "But LeAnna, why did you MOVE to Germany???" And I'll be honest, it's actually kind of hard for me to put into words (I know, can you believe it?? ME!? Not knowing what to say!?) But it's just that Germany is pretty freaking special.
It's a country where they are deeply rooted in culture and tradition in many ways, yet is simultaneously pretty forward thinking when it comes to topics like fighting global warming. It's a country where it sometimes feels like they take everything so seriously, yet also knows how to party it up at the largest beer festival in the world!
I can go to the local grocery store and buy insanely gourmet cheeses for just a few bucks, and things are closed on Sundays so that we are all almost "forced" to slow down, relax, and enjoy life as it is today.
Whether it's a traditional cultural event, a unique thing to do, or just something you never would have thought when first thinking of "Germany," here are a few things that I love doing in Germany (from big to small) that highlight that special "feeling" I get when thinking of Germany.
Sit In a German Sauna
Aaaaah, the German Sauna Culture! It's something that can only be experienced first hand to truly understand! Now, I'm about to tell you something but I don't want you to get scared too quickly….just hear me out!
Yes. Most German Spas are, in fact, "Textile Free" (that's kind of like the very polite way of saying NAKED). And while I know that sounds terrifying (Oh, believe me, I know!!!) I promise, if you just have an open mind (and follow my tips on how to be confident in a nude spa) then you will be amazed (and totally zenned out and relaxed!!!) at not only what you were capable of doing, but also be shocked that this trend hasn't taken off everywhere else!
Experience an Almabtrieb
A festival unlike any other you will ever experience! This deeply rooted-in-tradition event is a magical moment that almost transports you to that "fairytale" vision of what Germany truly is (good food, good beer, Lederhosen, great Alpine views…..and cows. Yes. Cows.)
Each fall, farmers in the Alps celebrate their successful farming season and it truly is a celebration unlike any other.
Go Paragliding Over Neuschwanstein Castle
You wondered if "Seeing Neuschwanstein" was worth it? You want a "Neuschwanstein Off the Beaten Path?"
How about NO path! How about seeing it in a way where NO other tourists are around you??? Paragliding over Neuschwanstein continues to be one of the most exhilarating and unique things I've done in Germany, to date!
Take a Steam Train Ride Through Mountains~ Harry Potter Style
Ok, I've actually never even read H.P (Pllllleeeeeeaaaaaase don't hate me!) but from pictures of the movies, I can tell you these steam trains look very magical and Harry Potter-esque!
While the Deutsche Bahn has been getting a bad rep in recent years (more on that below), train travel is no stranger to sight seeing in Germany! Step back in time and do one of the many scenic and gorgeous Germany Steam Train rides. I've personally done one in the Black Forest, Zittau, and Oberwiesenthal, but there are many others, like in the Harz Mountains and more!
Hit the Beach
While mountains and Germany aren't hard to conjure up in your mind brain photo album, "Beach Holiday in Germany" isn't usually the go-to phrase for most people. But talk to any German and they know that there are some seriously great beaches along the Northern, Eastern, and Baltic Seas!
Live your Best Pumpkin Spiced Latte'd Life
Ok, that's actually a complete lie. Germany does not do PSL!!! But what they DO have maaaaay just be even better. We're talking the World's Largest Pumpkin Festival and I LOVE going to it each year if I can! They've got pumpkin regattas (That right, an actual "Boat Race" but in a GINORMOUS pumpkin that YOU can sign up for!), Pumpkin Champagne (yes, I can confirm- weird), Pumpkin Fries…..yeah. You get the point. It's pumpkin everything!
Kiel Week
While South Germany gets a lot of attention, North Germany truly doesn't get the consideration it deserves! While Bavaria may steal the show in "Beer Fests," and German Stereotypes, the Seas up North have a lot going for them, too! Like the famous, "Kiel Week" where you can go for one of the BIGGEST regatta events in the world!
Sip Wine While Cruising Passed Ancient Castles
And by ancient, I mean, like….800 years old. But that is pretty freaking awesome (and old) if you ask me!
Not a big beer fan? No problem! There are plenty of other drinks in Germany besides beer to enjoy (including non-alcoholic). And while no trip to Germany is complete without trying the beer, if you are a wine lover, instead of Munich, head straight to the Mosel or Rhine Valley, home of the famous and wonderful Riesling.
Insider Tip: While there aren't castle cruises, if you want an even more "Off the Beaten Path" Germany option for wine lovers, head to the Franconia region (Northern Bavaria) for some truly underrated wines!!! There are some amazing Wine Hikes you can even do! And it is way less touristy.
Drive a Real Life Race Car at a Real Life Race Track
When you get bored of zoom zooming on the Autobahn or realize that there are in fact speed limits in Germany (yes, even in some parts of the Autobahn) then you may want to continue to take it up to the next level and do actual race car driving!
Head to the the Nürburgring (about 45 minutes East of Koblenz) and rent your very own race car and do the Touristenfahrten.
Visit the World's Largest Cuckoo Clock
If I haven't made it abundantly clear yet, I have no qualms with Bucketlist travel activities. In fact, I myself can be a huuuge sucker for them. Like when I went to the Black Forest with Kids. You bet your Ledhosen that "See the World's Largest Cuckkoo Clock" was 100% a priority for that trip!!!! Anything that ever has "World's (insert any inciting adjective here)" and I'm sold. I want to go to there!
But if you haven't caught the trend yet, with every "Big Tourist" site I see, I am pretty obsessed with finding a "local" thing to experience to balance it out with. So after you go check out the famous Black Forest Cuckkoo Clocks, don't forget to do some more offbeat things to do in the Black Forest (which are all in my Germany Trip Itinerary section up next)
Germany Itineraries
Look, you know by now that I'm gonna be real with you.
There is no PERFECT Germany Itinerary.
At least not one that I can write up and post on the internet with that exact claim. Why? Because MY perfect itinerary is going to look much different than yours, which is probably going to look much different from the one that my sister with kids would want, which is probably going to look much different from your rich boss who has all the money in the world to spend itinerary!
Figuring out how to travel Germany, what to see, and consequently, your final itinerary is going to be very independent on you, your time available, your budget, and your interests!
All that being said, I've created some itineraries that I think are pretty darn close to that "perfect" claim (if I do say so myself). I've done my best to remain true to my "From Iconic Sights to Authentic Delights" tagline. Therefore, I've worked really hard to balance the "Must Sees" while still giving you my personal recommendations from all of my years of traveling Germany AND knowing that you very well might be cramming as much into your "once in a lifetime" trip to Germany in a short period of time.
Therefore, I have worked reeeeaaaaallly hard at creating itineraries that are realistic for the average traveler (AKA You want to do all the things but also are probably semi limited to time constraints). I've attempted to curate itineraries and plans so that even when you are in the touristy places or in the moments of "fast paced travel," I can still give insights and tips on ways to "slow down" for a minute or soak in a moment, all without stopping that proverbial (or maybe even real!) train ride we're on. My hope is that you will look back on THOSE moments that I recommend. The ones where I give a recommendation of a cafe to stop for an afternoon coffee, or a particular beer garden to have lunch at, or the picnic lunch you had from a local Bäckerei overlooking a city and hope that THOSE are the moments that you will cherish and remember just as much as the BUCKETLIST items.
Germany In A Week For First Timers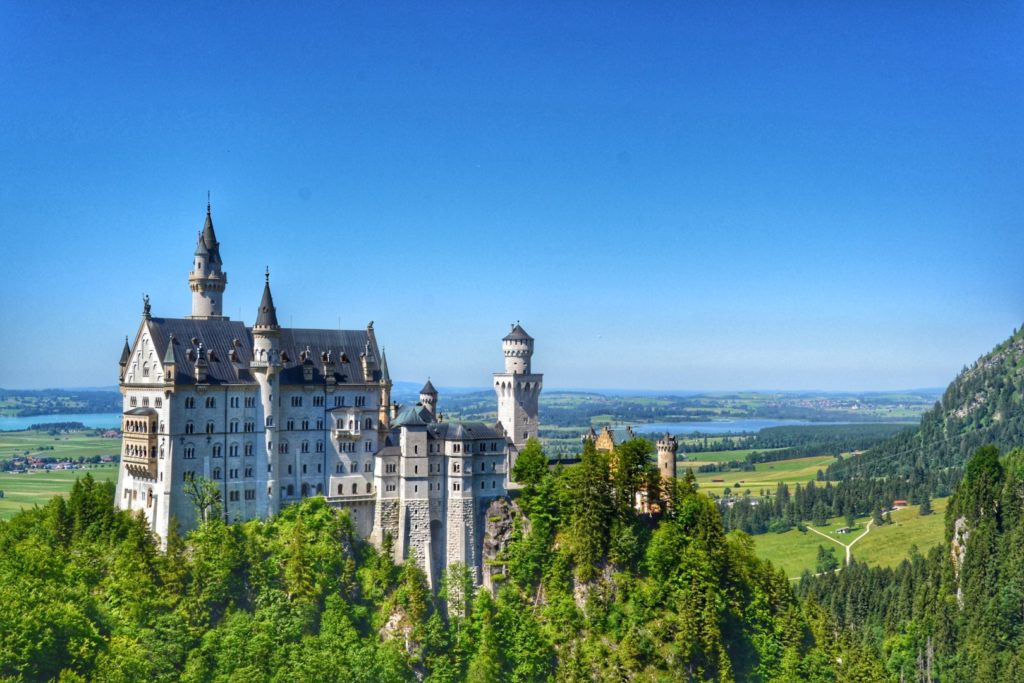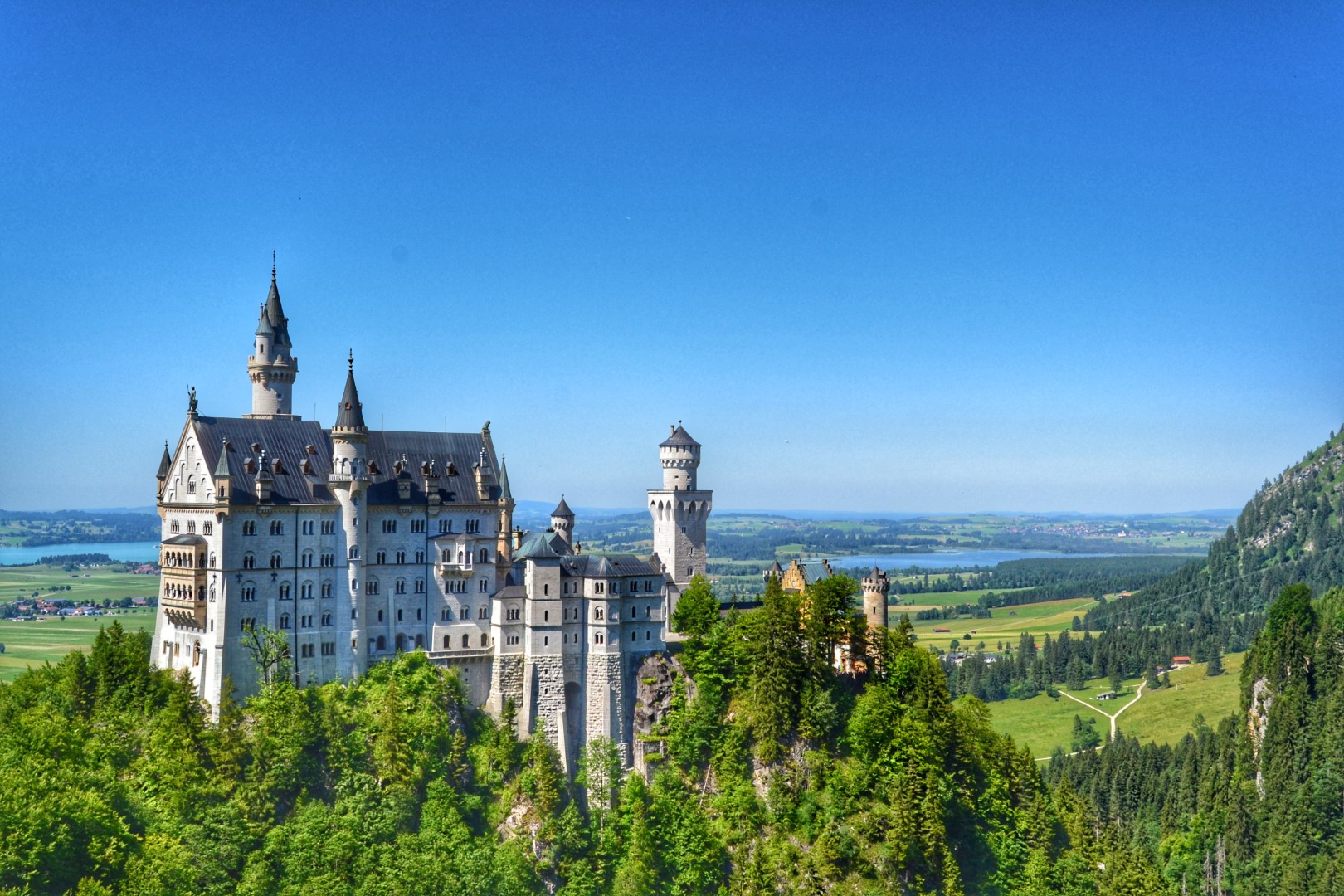 Talk about the epitome of "Iconic Sights balanced with Authentic Delights!" A travel guide for Germany with Classic "must sees" balanced with slowed down moments
---
This Germany 1 Week Itinerary is Ideal For:
First Timers to Germany
Someone who doesn't know where to begin planning
People who want to experience ALL of the "Quintessential" parts of Germany (Castles, beer, wine, countryside, culture, top cities/sights)
Is adjustable up to 2 weeks with extra recommended "Day Trips" options from main "Hub" locations
Travelers who want to MAXIMIZE their time but still actually remember the individual pieces of their trip.
The Ultimate Black Forest Road Itinerary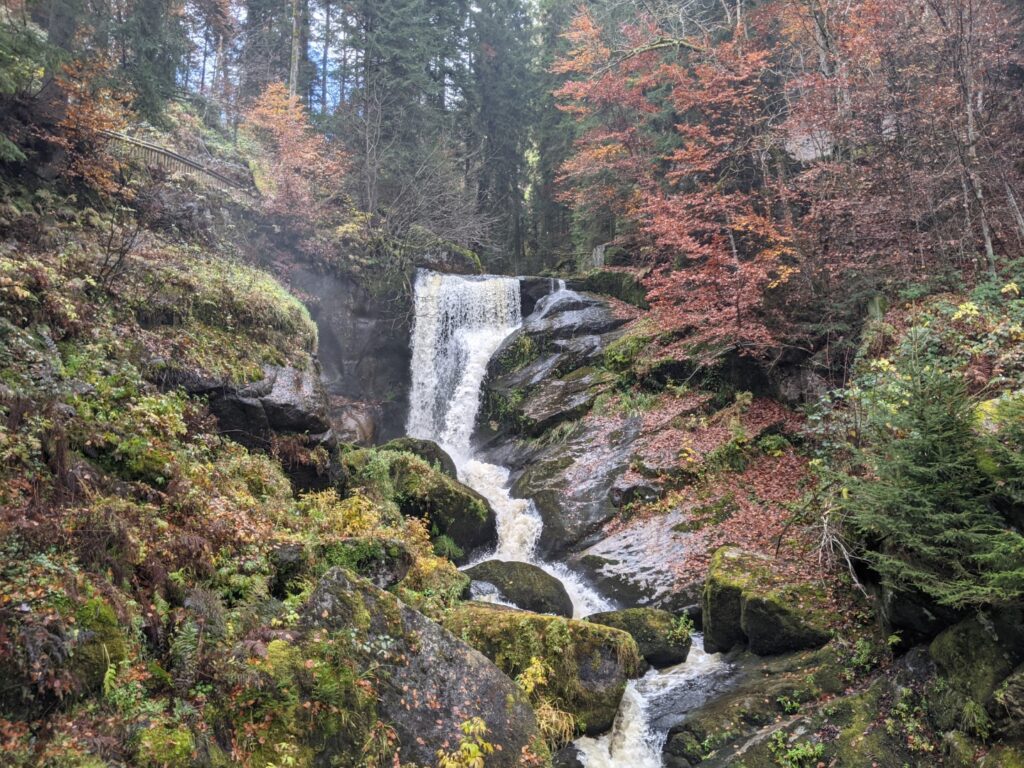 A "Choose Your Own Adventure" style of itinerary that adjusts for the total amount of time as well as personal interests of what YOU want to do in the Black Forest.
---
The WIG Black Forest Itinerary is Ideal For:
Roadtrips (but can be adjusted for train travel)
Anyone wanting to see the Black Forest in 4 days all the way to over a week in the Black Forest!
You May Also Be Interested in Reading My:
When Is the Best Time to Visit the Black Forest?
The Romantic Road Itinerary

The iconic Germany "Romantic Road is one of the most frequented "routes" in Germany.



---
The Romantic Road is Ideal For:
First timers in Germany
People who want to see some Half Timbered Villages
If both Rothenburg and Neuschwanstein are already on your itinerary
Pssssssst…..While the Romantic Road SOUNDS great on paper, it's pretty darn touristy. Want a truly "Off the Beaten Path" Alternative?
Here's My Personally Curated:
Germany Under The Radar Route. All the same appeals and lures of the Romantic Road….while being a totally authentic and local experience!
What To Pack For Germany
Time to bust out that suitcase or backpack (that's my personal preferred luggage) and get packing!
Germany Packing List– Use this guide to help you know EXACTLY what to wear in Germany (for all seasons!)
Winter in Germany Packing Guide: Heading to the Christmas Markets? Pack exactly what is on this list.
Oktoberfest Packing List: Not a TON different from the overall list but a few items I personally would not go to Oktoberfest without! (You can also read my "What to WEAR to Oktoberfest" (AKA: is it ok if I wear Lederhosen) Guide Here)
Top Tips For Traveling in Germany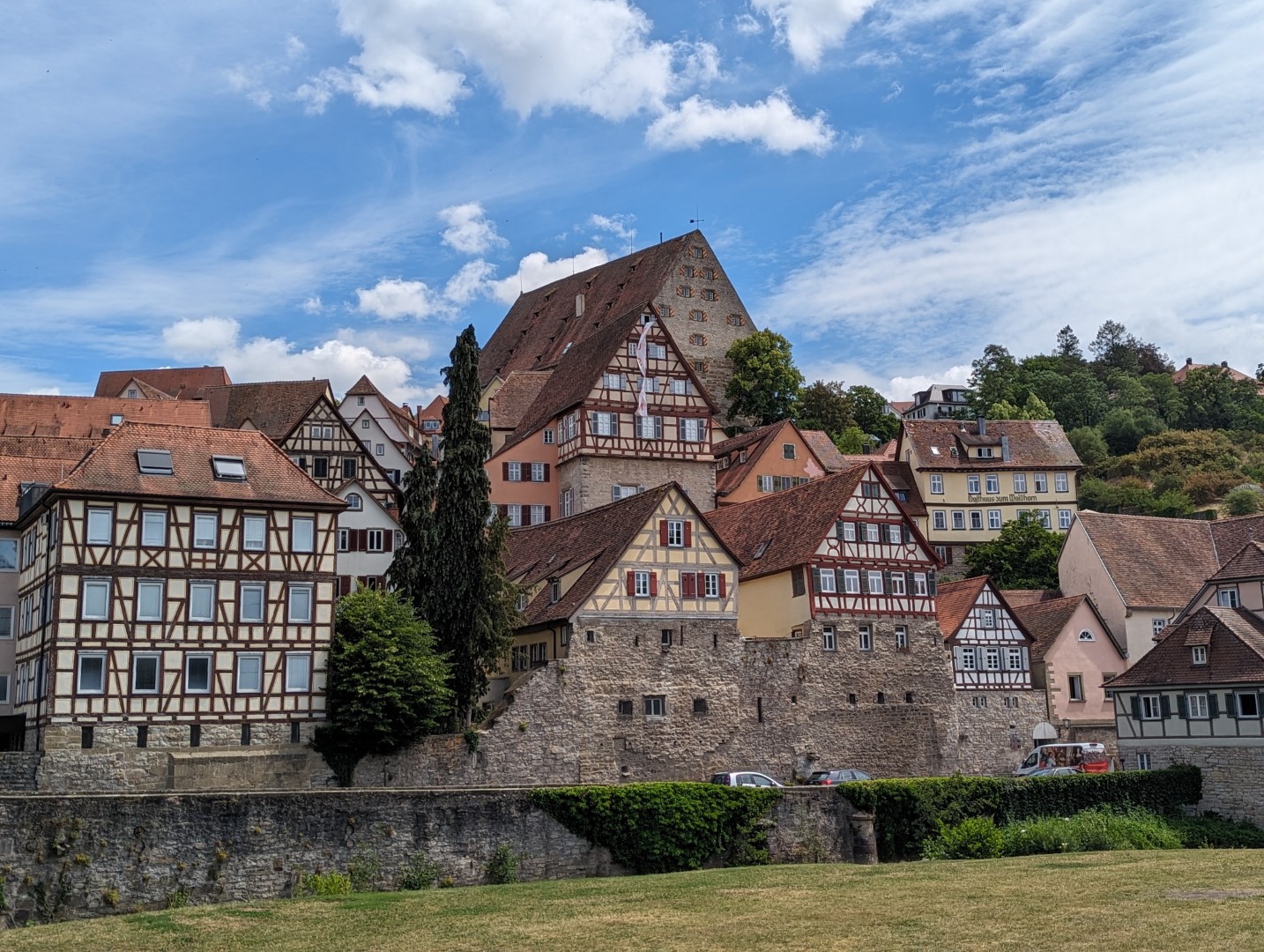 When you travel Germany, I think the biggest thing to remember is that you are in a different country than your own. When things aren't "as you are used to" instead of getting frustrated, remember that that is all just part of travel. That being said, Germany isn't THAT different from many other Western cultures…but there are a few things that can really catch tourists off guard!
ALWAYS Have Cash (and coins)
"Cash is King" in Germany, meaning you can never go wrong with paying with cash. And while this is absolutely true, I will admit that in recent years (particularly since Covid when more people were trying to go as "contactless" as possible), credit cards are definitely becoming more and more widely used and are pretty common everywhere.
HOWEVER, there is still that random restaurant or location that still doesn't take credit cards, so having even a little cash on you at all times is always a good idea.
Insider Tip: Visa and Mastercard are the way to go. Your American Express, on the other hand, isn't going to be accepted very often
Coins: So why are coins so important? You may have heard that you will have to pay for bathrooms. This is both true and false. When you are a paying customer at places (restaurants, museums, etc) then you typically don't pay. However, in places like Fests and definitely in gas stations, or other public facilities you can expect to pay 50 cents- 1 Euro.
ALWAYS Carry an Umbrella
Looks like a beautiful sunny day outside? Don't be fooled, you never know when it will rain in Germany! While July and August are pretty reliable for decent weather, if you plan to come to Germany literally any other time of the year, just know that there is always a good chance of rain here!
Sundays are "Ruhetag" – Usually
Just like the sweeping statement of "Cash is king," the concept of "Everything is closed on Sundays in Germany" is a bit nuanced. Yes, the grocery stores and local shops will be closed. But for the average tourist, "Sundays are Quiet Days" doesn't affect them TOO much. Most tourist stuff is going to be open (always double check just to be safe) and restaurants actually typically have another "Ruhetag" day, so you'll always be able to find a place to eat delicious German Food, even on Sundays.
This being said, Sundays are family days in Germany. If you want to see "local" life, Sundays are the perfect days to head to a local "Stadtpark" (city park), like the English Gartens in Munich, a lake (like Starnberger See), or head to a cafe or Bäckerei. Slow down. Sit down. And ENJOY life!
Service Is Not Bad- just different
This is true in all concepts. Germans are not rude, they just don't do small talk the way you might be used to.
But the area that most tourists get really caught up on is at restaurants. In the German culture, eating out is a time for YOU. It's a time to enjoy and if you are with others, it's a time for you to be social. It's not a time to be constantly interrupted asking if you need a refill (by the way- no free refills here!) Therefore, your server is not ignoring you. When you need anything, just politely raise your hand as they walk by and ask for that ketchup or even the bill. Otherwise, they will not be frequenting your table to ask if you need anything.
Quietness is a Virtue
I'm loud by nature. It's just who I am. And this became painfully clear when I moved to Germany. Apparently, my voice only knows "Loud" and "Even Louder." And this is pretty aggrevating for Germans who deeply appreciate respectful and quiet tones of voices.
This is ESPECIALLY true in local, enclosed places like the train (seriously, just sit there for a moment and you'll realize juuuust how quiet it is!) and restaurants. This doesn't mean you can't talk. But I can now spot (hear) Americans from a mile away.
You'll Pay For Water
This is the perfect example of "get over what you are used to" and "Remember you are in a different country/culture." Is German water not safe to drink? (Yes. It is) So WHY won't they just fill up the cup from their tap (and give it to me for free!?) By this point, I just accept that they just do this differently than what I am used to. And hey, it's a great excuse to just order that Radler!
Budget Travel in Germany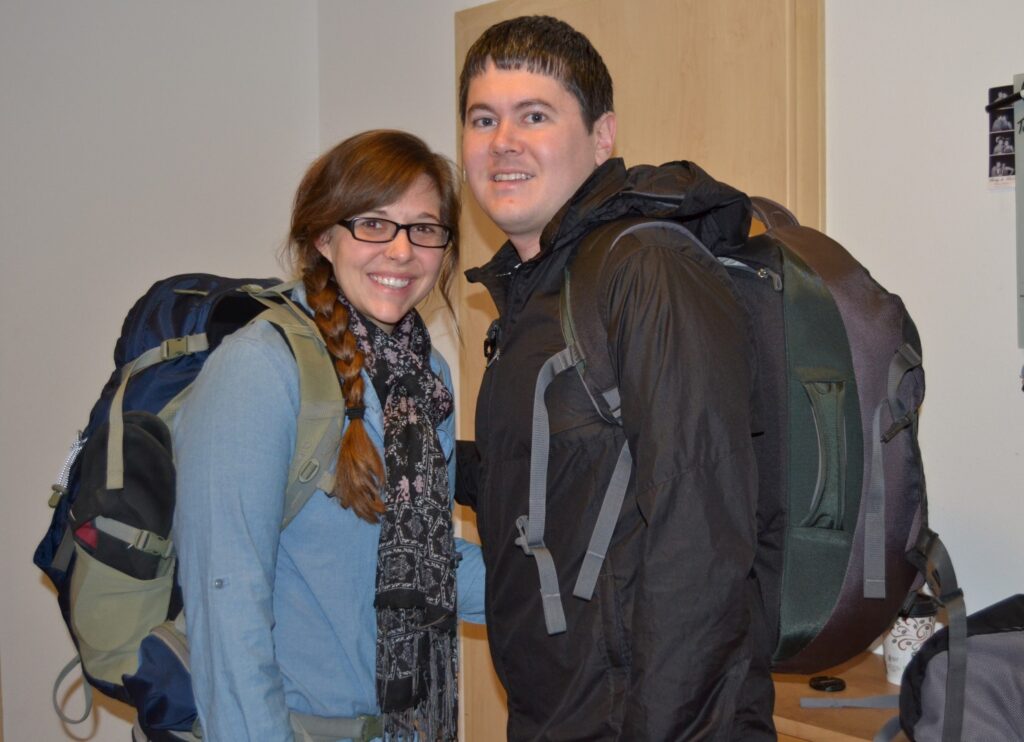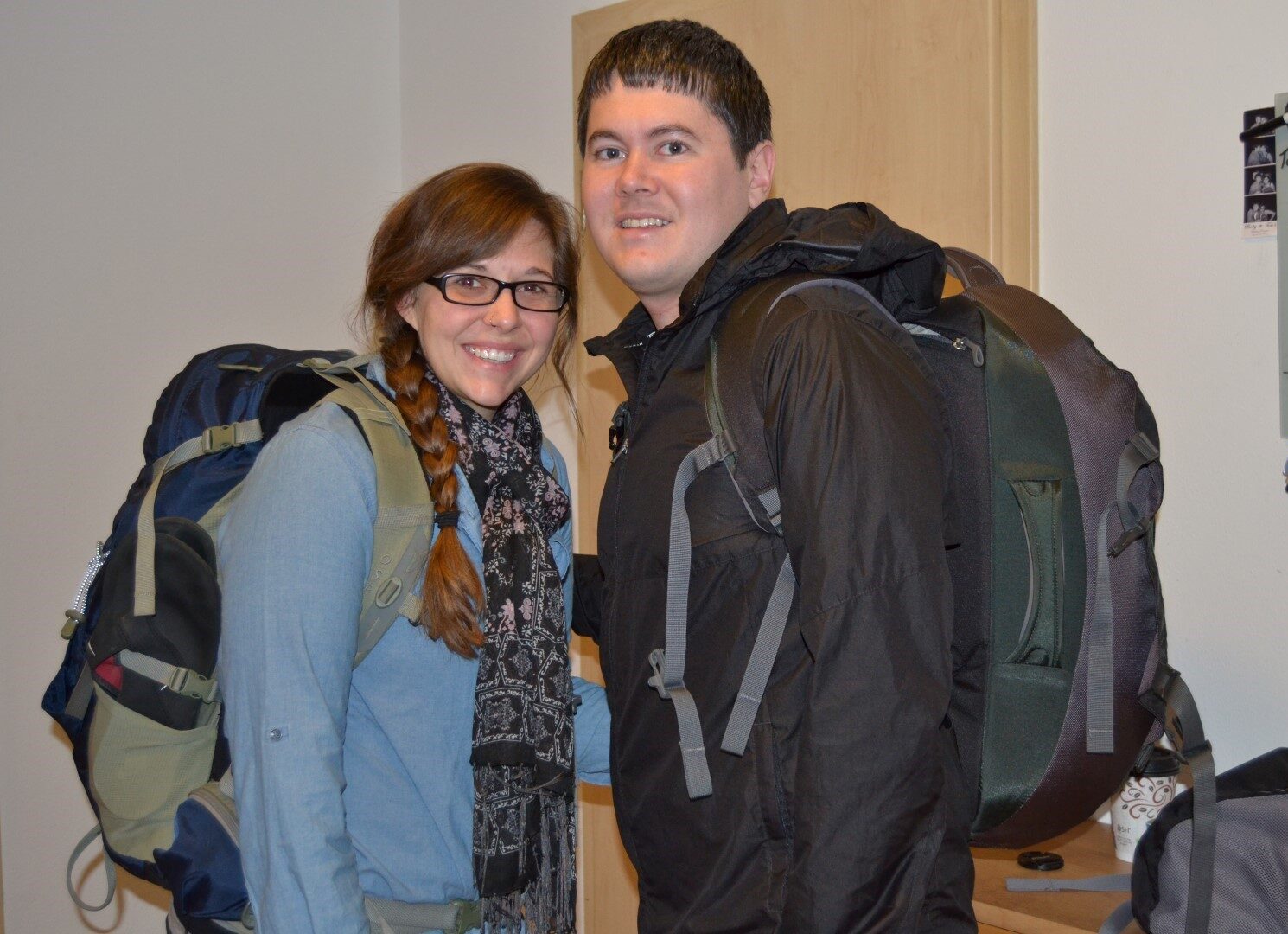 I often joke that a dollar saved is 2 pretzels in Germany! After all, I am always on the hunt for a delicious pretzel! But in all seriousness, all throughout our 20's Andy and I were EXTREME penny pinchers and budget travelers while we lived and traveled Europe and the rest of the world. We definitely know a thing or two about saving money for travel!
How To Travel Germany On a Budget
Backpacking in Germany: Your complete guide
Traveling Germany With Kids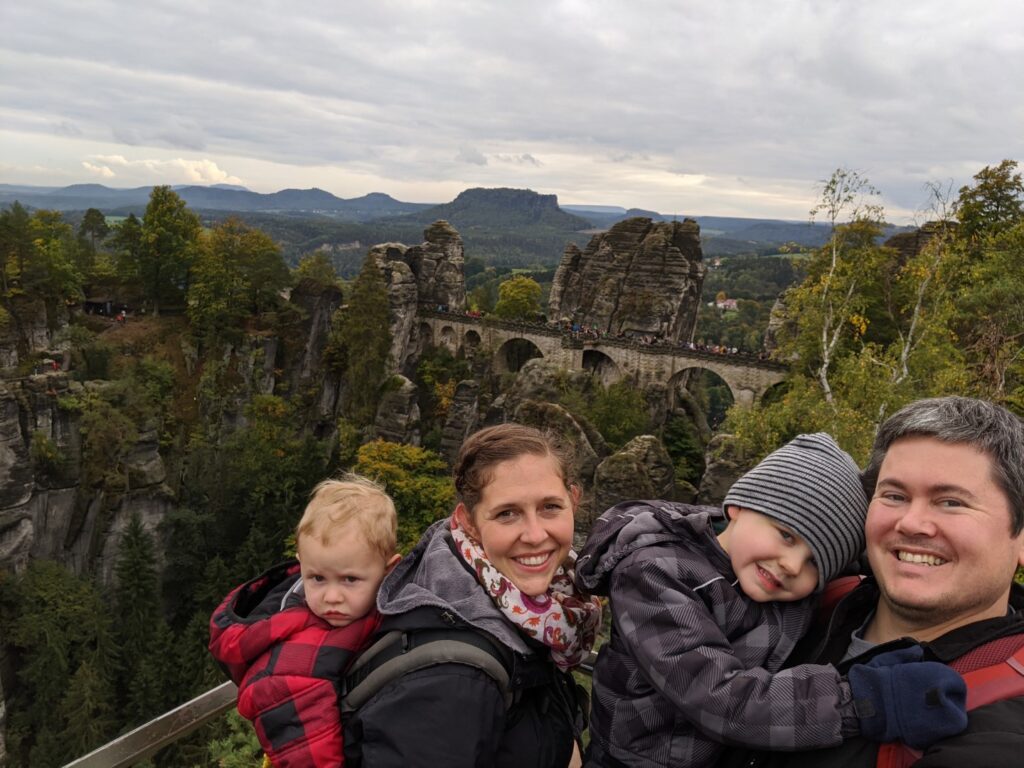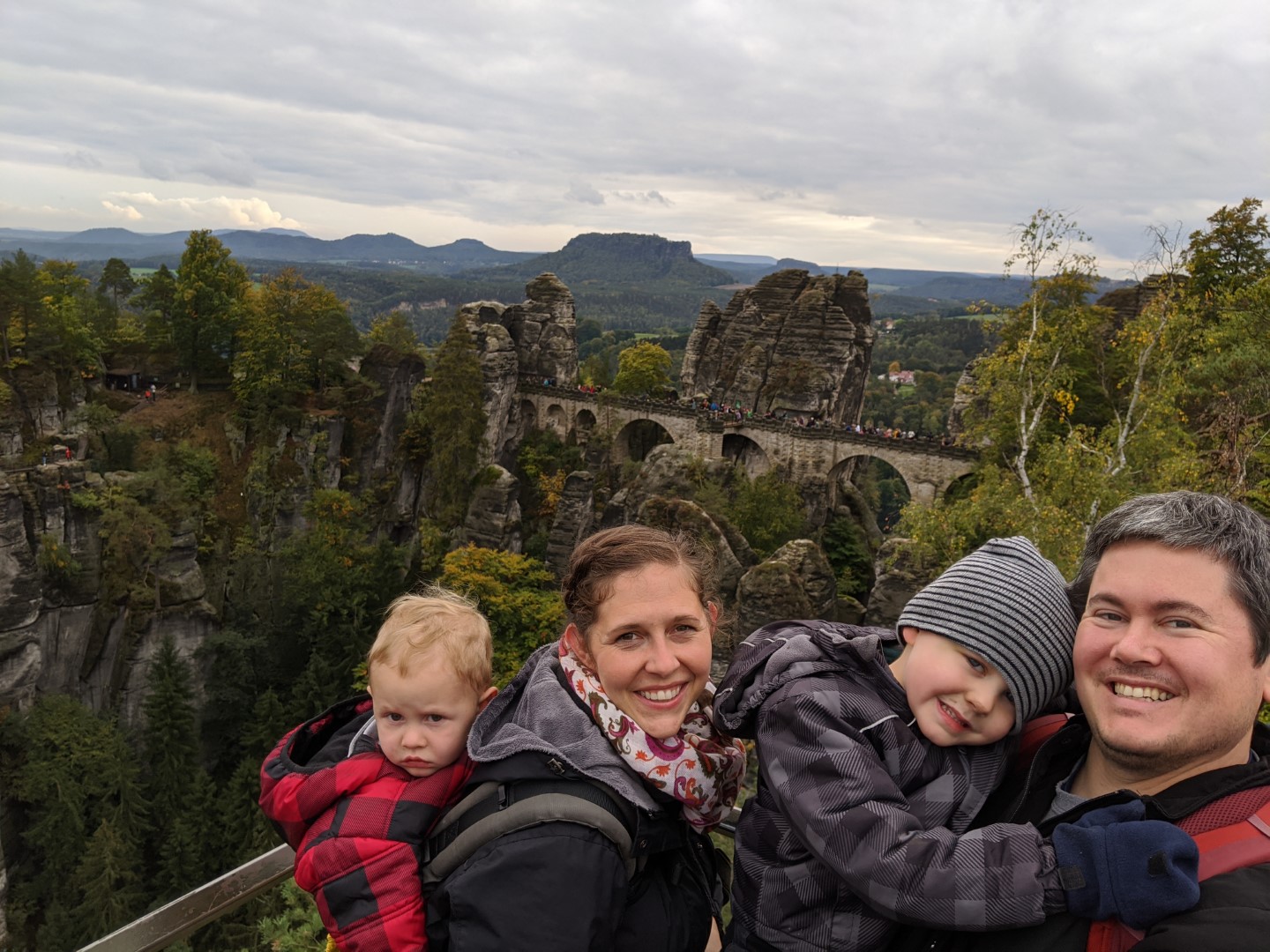 Fun Fact: 2 of my 3 kids were born in Germany. Since we were expert travelers and adventurers before having our first son, we knew that having kids would be no excuse for us to hang up our dusty backpacks! (Ok, we may have switched out for a legit suitcase because, well….kids have a lot of crap!) We've now been traveling Germany for almost 8 years with kids. Sometimes I do it solo with all 3 because apparently I'm just a little bit crazy, but usually it's as a family together exploring the nooks and crannies of Germany.
German Foods Your Kid Might ACTUALLY Eat (or not and they'll just survive on pizza and french fries your whole trip, which is totally fine, too!)
German Train Travel With Kids (What you NEED to know)
Should I Take My Kid to a Concentration Camp?
Things to do in Regensburg with Kids
What to Eat in Germany
I love food. Like, a lot. In fact, as you get to know me, you'll learn that I'm a bit obsessed with German alpine cheese. And my life literally has never been the same after eating a Dürüm Döner (you think I'm being dramatic- I'm actually serious).
So yes, go eat that Wiener Schnitzel (honestly, can you even say that you have had a visit to Germany if you haven't eaten a Wiener Schnitzel!? But go beyond that with my personal favorite German Foods.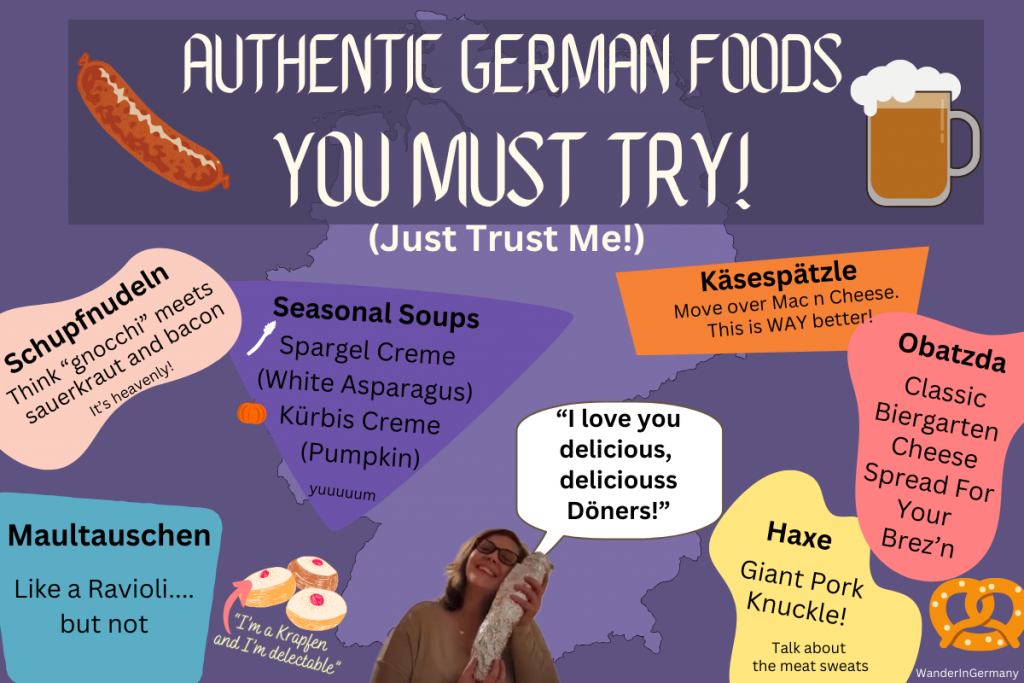 Hotels in Germany
I get asked in my Travel Bavaria Facebook Group all the time for "Where should I stay in Munich for Oktoberfest" or "What hotels do you all recommend for Garmisch" and while I am happy to tell you where I've personally stayed, the problem with suggesting ANY hotels to you directly is I don't know anything about you and your travel styles. There's too many variables for each individual
Varying budgets
Personal preferences on styles of accommodation
Family vs Solo traveler?
Apartment lodging or hotel?
Dats/ Availability of hotels
My personal go-to when looking for German hotels is to just go straight to Booking.com. I like that I have the control over the filters to dial in to EXACTLY what I need. I can say if I want a local pension (like a Bed and Breakfast), hotel room, or even filter entire homes/ apartments (similar to Airbnb but, ya know…legal). I can say exactly how much I want to spend a night, if I want breakfast included, or if I'm looking for an opulent spa getaway. I can even zoom into areas on the map if I have a particular neighborhood or area I want to stay in!
Do German Hotels Have Air Conditioning? Many people are shocked to learn that you are more likely to find hotels in Germany without AC than with. Read my full guide on the whys, how I promise you'll survive, and how to find German hotels with AC if that's a deal breaker.
German Christmas Markets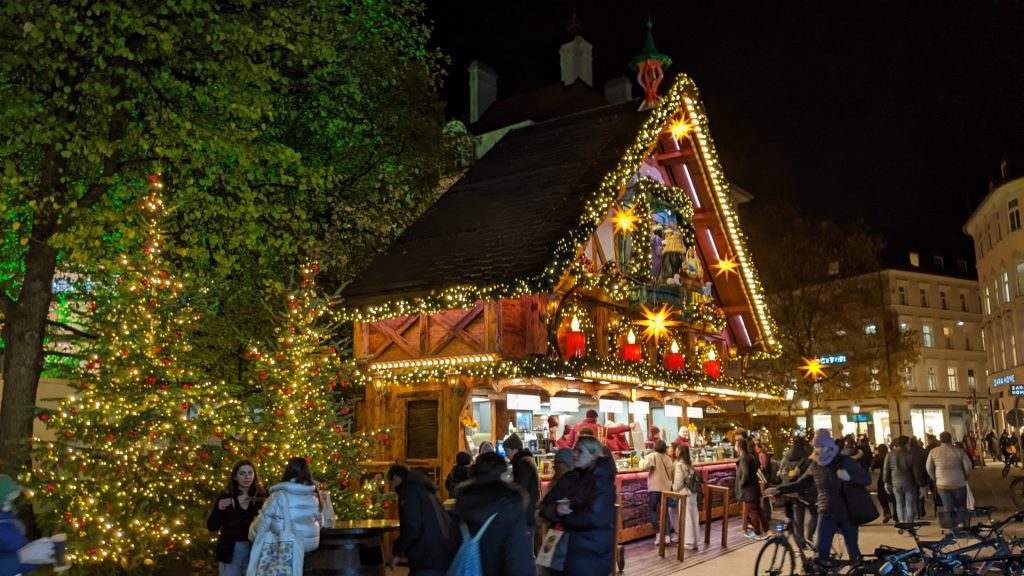 ♫"Its the most wonderful time of the year!"♫
Experiencing a Christmas Market in Germany is truly a magical thing! I have plenty of guides, insider tips, foods to eat and more for your Weinachtsmarkt Trip!
See All Of My Christmas In Germany Articles Here
---
More to Help You Plan
Oktoberfest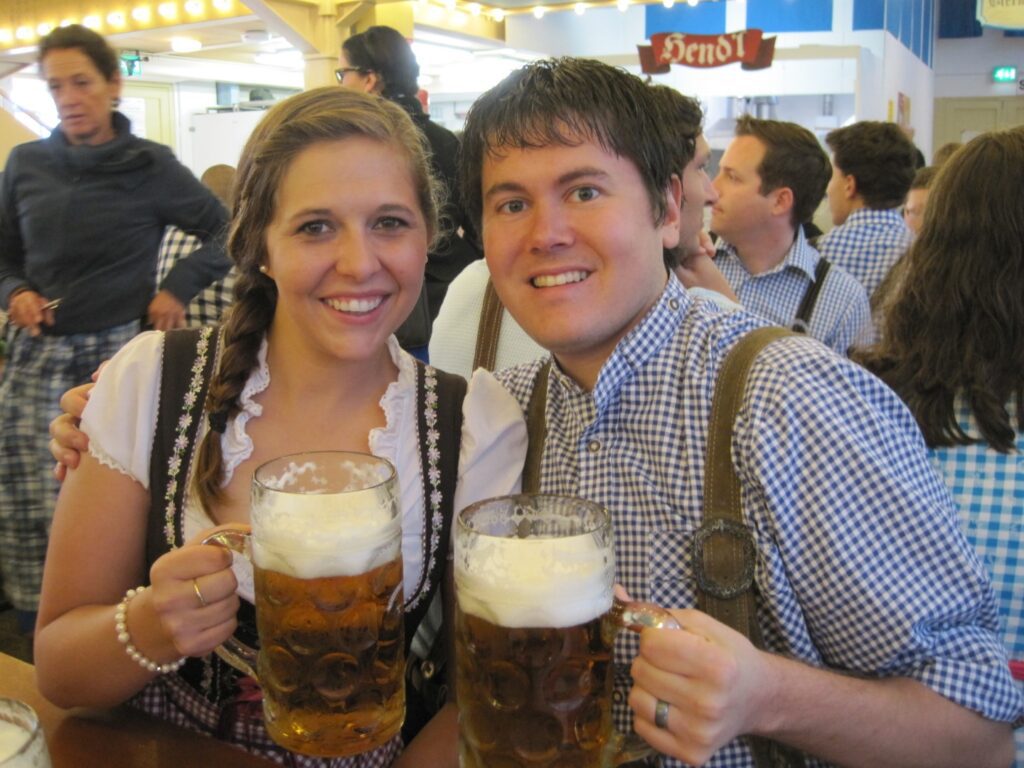 "O'zapft is!"(The beer has been tapped!)
Oktoberfest- one of the most quintessential Germany Experiences! You just have to go to truly understand the craze.
See All of My Oktoberfest Guides Here
---
More to Help You Plan
Let's Hang Out (Online!)
Warning: I am NOT your typical "influencer" and Instagrammer. I'm just your average gal who, depending on the minute, wears different hats of "Mom," "Business Owner," "Alpine Cheese Addict," "German Sauna Frequenter," and "Hey, it's the weekend! Let's go somewhere! Last minute travel planner." Speaking of hats, I recently bought a sunhat because isn't that what all the cool instagrammers where? Yeah. I looked ridiculous. Back to the perpetual ponytail!
You are going to see way more photos of "real life in Germany" than uber inspiring gorgeous, dream worthy, filtred pictures. You'll see that I may post 5 times a day and then you won't hear from me again for months (Oh hey, that's true for IRL, too!). You'll see me awkwardly posing bc despite loathing social media for bloggers, I guess I still feel obligated to attempt that gazing-into-the-distance-with-my-sundress look. But most likely, you'll just see me, what Germany actually looks like, and cheese. I post a lot about cheese.
Add To Your Cart
Now, How Can I Help You?
Alright, so you've now leisurely perused all of my completely free to you travel guides to Germany but are still hung up or stuck on a piece of your trip planning process. I feel ya!
Unfortunately, at this time I can't offer personalized Germany travel itinerary plans, but I still want you to have the best trip in Germany possible! So, don't hesitate to reach reach out and connect! LeAnna(at)WanderInGermany(dot)com
If you are traveling in Bavaria and need help fleshing out your day to day itinerary, need help on what train ticket to buy, etc our amazing hive-mind FB community is amazing.
I'm also constantly creating new content. Is there a topic I haven't covered yet that you'd like to see more of? Let me know!
Bis bald ("see you soon"),
LeAnna– Wander In Germany