[This post may contain affiliate links where we earn a small commission. Please see our disclosure for more information and thank you for supporting our site so we can continue to bring you awesome content for your travel inspiration!]
The last two years, Oktoberfest in Munich has been canceled due to Covid-19. Not only is this a major morale slasher for Bavarians, but many people's livelihoods rely on the BILLIONS of Euros that Oktoberfest brings to the free state.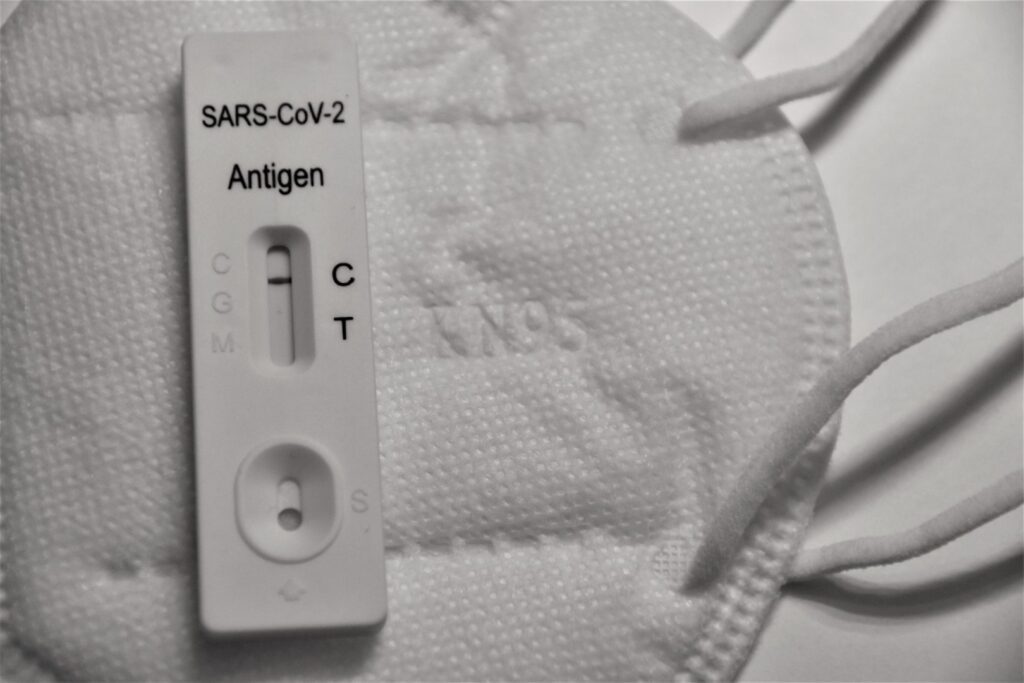 So, Is Oktoberfest 2022 Going To Happen?
Oh, how I wish I had a crystal ball! The government (and obviously everyone at Oktoberfest) is hoping for the best, but as we've seen in the past years, the State Premier of Bavaria simply was not willing to risk it and put the people and the health care system in jeopardy.
However, it was declared last year that it WILL go forward in 2021 (albeit with plenty of Covid restrictions). Granted, we all know too well how quickly that can all turn with new, unpredictable variants, or rising numbers.
Do You Have Other Questions About Planning Your Trip? Join My Bavaria Travel Facebook Group. and let us help you plan!
You Might Also Be Interested in Reading:
When Will Oktoberfest Be Announced?
In 2021, Markus Söder (Bavaria's State Premier) made the devasting call in May. So much planning and preparation goes into Oktoberfest, particularly for all of the vendors, and it just wasn't right to cancel on them last minute.
Most people are expecting an announcement for an official "Yay" or "Nay" around this same time for 2022.
Oktoberfest in the Summer?
There have been some rumors and speculation that Oktoberfest may be temporarily moved to the summer months. After all, if this year's trends continue to be similar to the past few years, numbers have drastically gone down in the summer months.
And while some people hate the idea of changing the date due to tradition, it actually wouldn't be the first time Oktoberfest dates have moved to better suit the tourism industry.
In fact, the original Oktoberfest was actually in October. However, that month in Bavaria can quickly become wet and sometimes even cold. Therefore, it was decided early on in the fest years to move the festival up a few weeks into the much more enjoyable September month, when the weather is often fantastic.
However, no announcement has been made to make this official move.
2022 Oktoberfest Covid Restrictions
So, what restrictions might one expect to find for the 2022 Oktoberfest? Well, this is pure speculation, but here is what I am expecting based on the current trends and regulations that are being enforced in Bavaria.
Again, to stress: These are not official Oktoberfest Corona Rules! This is just what one might expect. This page will be updated as soon as any official news is released.
2G+
If you don't live in Germany, you may not be familiar with the "G" rule system. You'll hear people talk about 3G. Basically, the 3 Gs stand for:
Geimpft
Genesen
Geprüft or Getestet
This means
Vaccinated
Recovered
Tested (Negative)
To be at a 3G Status, that means that you only need ONE of the 3Gs to do most things. For example, you would only need a negative test to go to a restaurant.
To be at a 2G Status, ONLY fully vaccinated or proof of recovery is accepted. Therefore, a negative test does not gain you entry to places.
Then there is the 2G+ Status. When things are at a 2G+ then you must be fully vaccinated or fully recovered AND you must have a negative, authorized Covid test no older than 24 hours. The only exception to this is if you are boosterd, then this can count as your +, therefore you will not need a negative test.
FFP2 Masks
In 2021, Bavaria mandated that an FFP2 Mask must be worn in many places. While they have gone away with that restriction in some locations (like public transportation, where a medical mask is now accepted again), many establishments are still requiring customers and patrons to still have the FFP2 mask.
As a tourist, you can bring an N95 mask if you can't find FFP2s in your location and then go to an Apotheke (pharmacy) where you can get the FFP2s.
Therefore, one can expect that at Oktoberfest masks will be mandatory, but where? If the Christmas Markets are any indication of how we might expect the rules for masks to be, then I would expect:
Masks In Lines
Anytime you are queued up, a mask will most likely be required. This includes getting into Oktoberfest through security, waiting in food lines, and waiting in any lines inside tents.
In the Tents
Currently, when you go to restaurants in Germany, you need to have a mask on when you are inside the building, but you may take it off once you are seated. I would expect a similar rule inside the tents. That means when you are walking to a restroom or to a table, you must be masked.
Masks in Crowded Areas
This is a harder concept, but at many events, they have simply said to "wear a mask in crowded spaces." We'll see if this is recommended because well, isn't ALL of Oktoberfest crowded???
Note: Cloth Masks have not been accepted in Bavaria for quite some time.
Quarantine
As of right now (February), if you are coming from a High Risk area (such as the US) you MUST be vaccinated. If you are not, you will have to quarantine upon arrival at your own expense (this includes children!) The quarantine rules are ever changing,read them here for the best up to date regulations on this matter.
Where To Get A Covid Test In Munich
There are test sites all over Munich. As a tourist, a Schnell test (rapid test) will probably cost you about 30 Euro.
Here is a list of all the current locations that offer Covid Tests in Munich. I would not be surprised of there was plenty at the Theresenweisen Oktoberfest area as well.
Note: For 2G+, you must have a certified negative rapid test. That means that Home Tests are not accepted.
Do You Need the Digital Covid Pass?
The Digitial Covid Pass is a great little QR code that you keep on your phone that you show to establishments to prove your vaccination status. As a German, it is easy to walk into any Apotheke (pharmacy), show your vaccination records, and get the QR code.
However, as a tourist, it can be a bit more difficult. Many Apothekes claim they can't (they really just don't know how) or that they don't have the US/ Foreign vaccination lot numbers in their systems to generate the codes. If you get these answers, just go find another pharmacy and try again. (When my in laws visited over Christmas, we had to go to about 3 pharmacies until one was willing to do it)
However, the bottom line is that NO, you do not NEED the CovPass App. Your CDC card should suffice along with an official ID (such as a passport). However, you'll be using that bad boy a lot on your trip, so I suggest getting a plastic protector or one of these handy CDC card protectors (DO NOT LAMINATE IT!) to protect it from getting damaged on your holiday.
Other Possible Restrictions
This is just pure speculation, but if Oktoberfest follows the trends of other events in Germany in the last few years with Covid, we might expect:
Limited Number Of People
Whether this would be through tickets or a registration system or something else, who knows. Traditionally, Oktoberfest has always been free to enter, but we'll see if one way to keep track of numbers is by requiring tickets this year?
Sessions
Most tents already have sessions, such as a morning and an evening session. It will be interesting to see if the whole fest might take on this system as a way to control numbers. For example, everyone must clear out by 4pm and a new session begins at 5pm?
Conclusion
Again, at the end of the day, this is all speculation. I'll update this page as soon as any announcements are made, but it's good to get an idea of what current regulations are (although they seriously change daily!) so that you can at least attempt to know what you MIGHT have to expect, plan for, or arrange while you are here for 2022 Oktoberfest and Covid protocols!